Vossen HF6-1 Silver Polished
Choose Your size to check the price:
Description

Vossen Wheels has been making aftermarket wheels since the mid-1980s, always striving to provide the best quality, the best service and the best designs in the business. The passion for wheels and the experience in design and advanced manufacturing the company has gathered over the years, has enabled Vossen Wheels to produce some of the most innovative and advanced wheels in the vehicle aftermarket business. The strict adherence to the highest quality standards allows the company to provide an industry-leading five-year warranty on workmanship and a lifetime warranty on the wheel structure.

These stunning Vossen wheels are designed to be both efficient and aesthetically pleasing. They ensure cutting-edge operation and allow for improving the appearance and value of your pride and joy. Advancing the traditional casting process, this Hybrid Forged Series utilizes the flow forming technology to cut down on weight and increase strength. Flow forming is the response to modern market demands for lightweight wheels that are more durable and enhance the overall vehicle driving experience. It allows for a great range of wheel widths within each design. Made with passion and innovation, Hybrid Forged wheels will provide that quality and performance you crave for.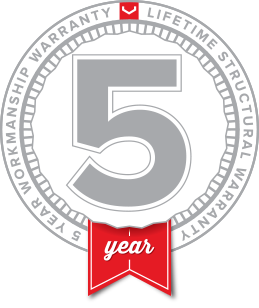 Vossen warranty is a statement of confidence in the quality of Vossen wheels. Every Vossen® wheel is put through the highest standard in testing and quality control. These high standards allow the company to provide an industry-leading 5-year workmanship warranty and a lifetime structural warranty, which proves Vossen stands behind its product 100%.
Within the first 5 years of ownership, if any defects in material or workmanship arise under normal and reasonable use when properly installed and maintained, Vossen Wheels will replace or refinish your wheels free of charge.
Vossen lifetime structural warranty will guarantee the replacement of your wheel in the event of a structural failure caused by a manufacturer defect.
Vehicle fitment
Wheel configuration can be fitted to car models listed below:
Chevrolet Silverado 1500 IV (2019+)
Dodge RAM 1500 DS/DJ (2013-2017)
Dodge RAM 1500 V (2018+)
Ford F150 XII (2009-2014)
Ford F150 XIII (2015+)
Ford Ranger III (2011+)
Toyota Land Cruiser 150 (2010+)
Infiniti QX80
Lincoln Navigator U326 (2007-2017)
Lincoln Navigator U554 (2018+)
Cadillac Escalade IV (2014+)
How to find the best fitment of Vossen HF6-1 Silver Polished for your car
Finding a perfect wheel fitment is not an easy job. We fully understand it and we are here to help You find the best configuration of Vossen HF6-1 Silver Polished wheels and tires for your car.
To find the best size of Vossen HF6-1 Silver Polished wheels for a specific car we have to choose parameters like: bolt patter, centre bore, width, diameter and offset (ET). A proper combination allows to perfectly fit wheels to car body but also to suspension and brake parts. Every single car model, even engine version may need a different wheel fitment.
Rarely our fitments of Vossen HF6-1 Silver Polished wheels are exactly the same as OEM wheels. In most cases stock wheels are hidden under the body. Often our wheels are wider and have lower offsets. As a result we achieve nice, flush fitments that make your car looks much better. On the other hand we take care not to make them too aggressive and poke-out. Such fitments not only look better but also drive better!
Finding a proper size of Vossen HF6-1 Silver Polished wheels is one job to do but we don't forget about tires. In this case not only tire's size is important. When fitment is tight we have to look also on design of tire's sidewall which has a huge meaning on final effect. Even in the same size tires can have different real width and look totally different on wheel. Thanks to our experience we can find a proper size of tires but also choose the best model for your car and wheel fitment.
We have many years of experience in preparing wheel fitments for popular and exotic cars. There was no situation in our history that we couldn't find a configuration for even the most untypical cars. Also we receive support from wheel producers and help in finding the best solution.
We give a full warranty on all our fitments.

up