Vossen CVT Silver Metallic
Choose Your size to check the price:
Description

Vossen Wheels has been making aftermarket wheels since the mid-1980s, always striving to provide the best quality, the best service and the best designs in the business. The passion for wheels and the experience in design and advanced manufacturing the company has gathered over the years, has enabled Vossen Wheels to produce some of the most innovative and advanced wheels in the vehicle aftermarket business. The strict adherence to the highest quality standards allows the company to provide an industry-leading five-year warranty on workmanship and a lifetime warranty on the wheel structure.

Pioneer of the concave, staggered trend, the CV Series employs a low-pressure casting process and offers classic monoblock constructions. The first-rate wheels of this series also boast a luxury design that will elevate the look of your vehicle to incredible heights and set it apart from the pack. They are constructed from leading-industry materials for an exceptionally strong construction without compromising function. Developed with performance in mind using the latest in computer engineering, the wheels ensure dependable and effective operation mile after mile.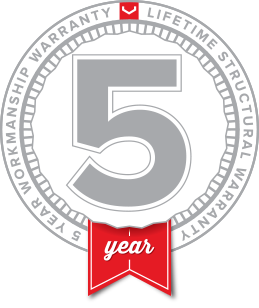 Vossen warranty is a statement of confidence in the quality of Vossen wheels. Every Vossen® wheel is put through the highest standard in testing and quality control. These high standards allow the company to provide an industry-leading 5-year workmanship warranty and a lifetime structural warranty, which proves Vossen stands behind its product 100%.
Within the first 5 years of ownership, if any defects in material or workmanship arise under normal and reasonable use when properly installed and maintained, Vossen Wheels will replace or refinish your wheels free of charge.
Vossen lifetime structural warranty will guarantee the replacement of your wheel in the event of a structural failure caused by a manufacturer defect.
Vehicle fitment
Fits to following car models:
Audi A1 / S1 8X
Audi A1 / S1 GB
Audi A3 / S3 8P
Audi A3 / S3 8V
Audi A4 / S4 B7
Audi A4 / S4 B8
Audi A4 B9
Audi S4 B9
Audi A4 Allroad B8
Audi A4 Allroad B9
Audi A5 / S5 8T
Audi A5 B9 F5
Audi S5 B9 F5
Audi A5 / S5 Sportback 8T
Audi A5 Sportback F5
Audi S5 Sportback F5
Audi A6 / S6 C6
Audi A6 C7
Audi A6 / S6 C8
Audi S6 C7
Audi A6 Allroad C6
Audi A6 Allroad C7
Audi A6 Allroad C8
Audi A7 C7 4G
Audi A7 / S7 4K
Audi S7 C7 4G
Audi A8 / S8 D3
Audi A8 / S8 D4
Audi A8 / S8 D5
Audi Q2
Audi Q3
Audi Q3 8U
Audi Q3 F3
Audi Q3 Sportback F3
Audi Q5 / SQ5 8R
Audi Q5 / SQ5 FY
Audi Q7 4L
Audi Q7 / SQ7 4M
Audi TT / TT-S / TT RS 8J
Audi TT / TT-S 8S
Audi TT RS 8S
Audi RS4 B5
Audi RS4 B7
Audi RS4 B8
Audi RS4 B9
Audi RS5 8T
Audi RS5 F5
Audi RS6 C6
Audi RS6 C7
Audi RS6 C8
Audi RS7 4G
Audi RS7 4K
Audi RS3 8P
Audi RS3 8V
Audi RS Q3 8U
Audi RS Q3 F3
Audi RS Q3 Sportback F3
Audi Q8 / SQ8
Audi RS Q8
Audi e-tron
Audi e-tron Sportback
BMW serii 1 E82/E88 Coupe/Cabrio
BMW serii 1 E81/E87
BMW serii 1 F20/F21
BMW serii 1 F40
BMW 1M
BMW serii 2 F22/F23
BMW serii 2 F45 Active/Grand Tourer
BMW M2 F87
BMW serii 3 E46 Coupe/Cabrio
BMW serii 3 E92/E93 Coupe/Cabrio
BMW serii 3 E46
BMW serii 3 E90/E91
BMW serii 3 F30/F31
BMW serii 3 F34 Gran Turismo
BMW serii 3 G20/G21
BMW M3 E90/E92/E93
BMW M3 F80
BMW Serii 4 F32/F33
BMW Serii 4 F36 Gran Coupe
BMW Serii 3 G32
BMW M4 F82/F83
BMW serii 5 E60/E61
BMW serii 5 F10/F11
BMW serii 5 G30/G31
BMW serii 5 F07 Gran Turismo
BMW M550i/M550d G30/G31
BMW M5 E60/E61
BMW serii 6 E62/E63 Coupe/Cabrio
BMW serii 6 F12/F13 Coupe/Cabrio
BMW serii 6 F06 Gran Coupe
BMW serii 6 G32 Gran Turismo
BMW M6 E62/E62
BMW Serii 7 E65
BMW Serii 7 F01
BMW Serii 7 G11/G12
BMW X1 E84
BMW X1 F48
BMW X3 E83
BMW X3 F25
BMW X3 G01
BMW X4 F26
BMW X4 G02
BMW X5 E70
BMW X5 F15
BMW X5 G05
BMW X5 M E70
BMW X5 M F85
BMW X6 E71
BMW X6 F16
BMW X6 G06
BMW X6 M E71
BMW X6 M F86
BMW Z4 E86
BMW Z4 E89
BMW Z4 G29
BMW i8
BMW X2
BMW serii 8 Coupe/Cabrio G14/G15
BMW serii 8 Gran Coupe G16
BMW X3 M
BMW X4 M
BMW serii 2 Gran Coupe F44
Mercedes A-klasa W176
Mercedes A45 AMG W176
Mercedes A-klasa W177
Mercedes A35 AMG W177
Mercedes A 45 AMG W177
Mercedes B-klasa W246
Mercedes B-klasa W247
Mercedes C-klasa W204
Mercedes C-klasa W205
Mercedes C63 AMG W204
Mercedes C63 AMG W205
Mercedes C63 AMG Coupe W204
Mercedes C63 AMG Coupe/Cabrio W205
Mercedes C43 AMG W205
Mercedes CLA C117
Mercedes CLA 45 AMG C117
Mercedes CLA C118
Mercedes CLA 35 AMG C118
Mercedes CLA 45 AMG C118
Mercedes E-klasa W212
Mercedes E-klasa W213
Mercedes E-klasa C238 Coupe/Cabrio
Mercedes E-klasa W207 Coupe/Cabrio
Mercedes E63 AMG W212
Mercedes E43/E53 AMG W213
Mercedes CLS C218
Mercedes CLS C219
Mercedes CLS63 AMG C218
Mercedes CLS63 AMG C219
Mercedes CLS C257
Mercedes CLS53 AMG C257
Mercedes S-klasa W221
Mercedes S-klasa W222
Mercedes S-klasa C217 Coupe/Cabrio
Mercedes S63 AMG W221
Mercedes S63 AMG W222
Mercedes S63 AMG Coupe/Cabrio C217
Mercedes S Maybach X222
Mercedes SL R230
Mercedes SL R231
Mercedes SL63/65 AMG R230
Mercedes SL63/65 AMG R231
Mercedes CL C216
Mercedes CL63/65 AMG C216
Mercedes G-klasa W463
Mercedes G-klasa G63/65 AMG W463
Mercedes G klasa W463 A W464
Mercedes G klasa G63 AMG W463 A
Mercedes GL X166
Mercedes GL63 AMG X166
Mercedes GLA X156
Mercedes GLA45 AMG X156
Mercedes GLA X157
Mercedes GLC
Mercedes GLC Coupe
Mercedes GLC 43/63 AMG
Mercedes GLC 43/63 AMG Coupe
Mercedes GLE W166
Mercedes GLE 43/63 AMG W166
Mercedes GLE Coupe C292
Mercedes GLE Coupe 43/63 AMG C292
Mercedes GLE V167
Mercedes GLE Coupe C167
Mercedes GLK X204
Mercedes GLS X166
Mercedes GLS63 AMG X166
Mercedes GLS X167
Mercedes ML W166
Mercedes ML63 AMG W166
Mercedes SLC R172
Mercedes SLK R172
Mercedes V klasa W447
Mercedes GLB
Alfa Romeo Giulia
Alfa Romeo Stelvio
Aston Martin DB11
Aston Martin DB9
Aston Martin DBS
Aston Martin Rapide
Aston Martin Vanquish
Aston Martin Vantage I
Aston Martin Vantage II
Bentley Arnage
Bentley Azure
Bentley Bentayga
Bentley Continental Flying Spur
Bentley Continental GT / GTC I
Bentley Mulsane
Chevrolet Corvette C6
Chevrolet Camaro V
Chevrolet Camaro VI
Chevrolet Corvette C7 GranSport / Z06 / ZR1
Chrysler 300C RWD
Dodge Challenger III RWD
Dodge Charger LX
Dodge Charger LX II RWD
Dodge RAM 1500 DS/DJ
Dodge Durango WD
Ford Mustang GT / EcoBoost S550
Ford Edge
Ford Focus III
Ford Focus IV
Ford Modeo IV
Ford Mondeo V
Mini Coutryman R60
Mini Coutryman F60
Mini Clubman
Seat Arona
Seat Ateca
Seat Exeo
Seat Leon II / Cupra
Seat Leon III / Cupra
Seat Leon IV
Skoda Karoq
Skoda Kodiaq
Skoda Octavia II / RS
Skoda Octavia III / RS
Skoda Superb mk1
Skoda Superb mk2
Skoda Octavia IV / RS IV
Subaru BRZ
Tesla Model S
Tesla Model X
Tesla Model 3
Toyota GT86
Toyota CH-R
Supra
Toyota RAV-4
Volkswagen Arteon
Volkswagen Passat B8
Volkswagen Passat B7
Volkswagen Passat CC
Volkswagen Beetle
Volkswagen EOS
Volkswagen Golf 5 / GTI / R32
Volkswagen Golf 6 / GTI / GTD / R
Volkswagen Golf 7 GTI / GTD / GTE / R
Volkswagen Golf 8
Volkswagen Jetta 5 V
Volkswagen Jetta 6 VI
Volkswagen Polo 5 V / GTI / R
Volkswagen Polo 6 VI / GTI
Volkswagen Scirocco / R
Volkswagen T-Roc
Volkswagen Tiguan 1 I
Volkswagen Tiguan 2 II
Volkswagen Touareg 2 II
Volkswagen Touareg 3 III
Volkswagen CC
Volkswagen Phaeton
Volkswagen Amarok
Volkswagen T5
Volkswagen T6
Porsche 911 991 Carrera
Porsche 911 991 Turbo / Turbo S
Porsche 911 996 Carrera/S/4/4S
Porsche 911 996 GT3/GT3 RS
Porsche 911 996 Turbo/S
Porsche 911 997 Carrera/S/4/4S
Porsche 911 997 GT2 / GT3
Porsche 911 997 Turbo / Turbo S
Porsche Boxter 718
Porsche Boxter 981
Porsche Boxter 987
Porsche Cayman 718
Porsche Cayman 981
Porsche Cayman 987
Porsche Macan
Porsche Panamera 970
Porsche Cayenne 957
Porsche Cayenne 958
Hyundai Genesis Coupe
Infiniti FX50
Infiniti G
Infiniti G Coupe
Infiniti M
Infiniti Q50
Infiniti Q60
Infiniti Q70
Infiniti QX30
Infiniti QX60
Infiniti QX70
Jaguar X-Type
Jaguar E-Pace
Jaguar F-Pace
Jaguar F-Type
Jaguar S-Type
Jaguar XE
Jaguar XF
Jaguar XJ
Jaguar XK
Jeep Grand Cherokee WK
Jeep Grand Cherokee WK2
Jeep Grand Cherokee SRT / Trackhawk
Jeep Wrangler
Kia Stinger
Kia Sorento
Land Rover Discovery IV
Land Rover Discovery Sport
Land Rover Disovery V
Land Rover Range Rover Evoque
Land Rover Range Rover Sport I
Land Rover Range Rover Sport II
Land Rover Range Rover Velar
Land Rover Range Rover Vogue III
Land Rover Range Rover Vogue IV
Lexus CT
Lexus GS III
Lexus GS IV
Lexus ES
Lexus GS-F
Lexus IS II
Lexus IS III
Lexus LC
Lexus LS V
Lexus LS IV
Lexus RC
Lexus RC-F
Lexus SC
Lexus RX III
Lexus RX IV
Lexus NX
Lexus UX
Maserati Gran Cabrio
Maserati Gran Turismo
Maserati Quattroporte V
Maserati Quattroporte VI
Maserati Ghibli
Maserati Levante
Nissan 350Z
Nissan 370Z
Nissan GT-R R35
Nissan Maxima VII
Nissan Murano I
Nissan Murano II
Volvo C70
Volvo XC40
Volvo C30
Volvo S60 II
Volvo S60 III
Volvo S80/V70 II
Volvo S90/V90 II
Volvo V40 II
Volvo XC60 I
Volvo XC60 II
Volvo XC70
Volvo XC90 I
Volvo XC90 II
Volvo V60 II
Rolls Royce Phantom
Rolls Royce Phantom II
Rolls Royce Phantom Coupe / Drophead
Rolls Royce Ghost
Rolls Royce Wraith
Rolls Royce Dawn
Opel Insignia MK1
Opel Insignia MK2
Cadillac CTS III
Cadillac CTS-V III
Honda Civic Type-R FK8
Cupra Ateca
Cupra Leon
Cupra Formentor
How to find the best fitment of Vossen CVT Silver Metallic for your car
Finding a perfect wheel fitment is not an easy job. We fully understand it and we are here to help You find the best configuration of Vossen CVT Silver Metallic wheels and tires for your car.
To find the best size of Vossen CVT Silver Metallic wheels for a specific car we have to choose parameters like: bolt patter, centre bore, width, diameter and offset (ET). A proper combination allows to perfectly fit wheels to car body but also to suspension and brake parts. Every single car model, even engine version may need a different wheel fitment.
Rarely our fitments of Vossen CVT Silver Metallic wheels are exactly the same as OEM wheels. In most cases stock wheels are hidden under the body. Often our wheels are wider and have lower offsets. As a result we achieve nice, flush fitments that make your car looks much better. On the other hand we take care not to make them too aggressive and poke-out. Such fitments not only look better but also drive better!
Finding a proper size of Vossen CVT Silver Metallic wheels is one job to do but we don't forget about tires. In this case not only tire's size is important. When fitment is tight we have to look also on design of tire's sidewall which has a huge meaning on final effect. Even in the same size tires can have different real width and look totally different on wheel. Thanks to our experience we can find a proper size of tires but also choose the best model for your car and wheel fitment.
We have many years of experience in preparing wheel fitments for popular and exotic cars. There was no situation in our history that we couldn't find a configuration for even the most untypical cars. Also we receive support from wheel producers and help in finding the best solution.
We give a full warranty on all our fitments.

up