Vossen CV10 Gloss Black
Description

Vossen Wheels has been making aftermarket wheels since the mid-1980s, always striving to provide the best quality, the best service and the best designs in the business. The passion for wheels and the experience in design and advanced manufacturing the company has gathered over the years, has enabled Vossen Wheels to produce some of the most innovative and advanced wheels in the vehicle aftermarket business. The strict adherence to the highest quality standards allows the company to provide an industry-leading five-year warranty on workmanship and a lifetime warranty on the wheel structure.

These stunning Vossen wheels are designed to be both efficient and aesthetically pleasing. They ensure cutting-edge operation and allow for improving the appearance and value of your pride and joy. Advancing the traditional casting process, this Hybrid Forged Series utilizes the flow forming technology to cut down on weight and increase strength. Flow forming is the response to modern market demands for lightweight wheels that are more durable and enhance the overall vehicle driving experience. It allows for a great range of wheel widths within each design. Made with passion and innovation, Hybrid Forged wheels will provide that quality and performance you crave for.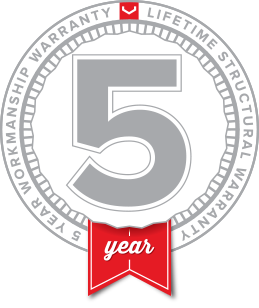 Vossen warranty is a statement of confidence in the quality of Vossen wheels. Every Vossen® wheel is put through the highest standard in testing and quality control. These high standards allow the company to provide an industry-leading 5-year workmanship warranty and a lifetime structural warranty, which proves Vossen stands behind its product 100%.
Within the first 5 years of ownership, if any defects in material or workmanship arise under normal and reasonable use when properly installed and maintained, Vossen Wheels will replace or refinish your wheels free of charge.
Vossen lifetime structural warranty will guarantee the replacement of your wheel in the event of a structural failure caused by a manufacturer defect.
Vehicle fitment
array(5222) { [0]=> array(2) { ["lang_id"]=> string(1) "1" ["seo_title"]=> string(36) "Felgi do Audi A1 / S1 8X (2012-2018)" } [1]=> array(2) { ["lang_id"]=> string(1) "3" ["seo_title"]=> string(23) "Wheels for Audi A1 / S1" } [2]=> array(2) { ["lang_id"]=> string(1) "5" ["seo_title"]=> string(24) "Velgen voor Audi A1 / S1" } [3]=> array(2) { ["lang_id"]=> string(1) "6" ["seo_title"]=> string(23) "Cerchi per Audi A1 / S1" } [4]=> array(2) { ["lang_id"]=> string(1) "7" ["seo_title"]=> string(25) "Llantas para Audi A1 / S1" } [5]=> array(2) { ["lang_id"]=> string(1) "8" ["seo_title"]=> string(24) "Felgen für Audi A1 / S1" } [6]=> array(2) { ["lang_id"]=> string(1) "9" ["seo_title"]=> string(25) "Fälgar till Audi A1 / S1" } [7]=> array(2) { ["lang_id"]=> string(2) "10" ["seo_title"]=> string(37) "Disky pro Audi A1 / S1 8X (2012-2018)" } [8]=> array(2) { ["lang_id"]=> string(2) "11" ["seo_title"]=> string(27) "Ratlankiai už Audi A1 / S1" } [9]=> array(2) { ["lang_id"]=> string(2) "12" ["seo_title"]=> string(25) "Jante pentru Audi A1 / S1" } [10]=> array(2) { ["lang_id"]=> string(2) "13" ["seo_title"]=> string(37) "Disky pre Audi A1 / S1 8X (2012-2018)" } [11]=> array(2) { ["lang_id"]=> string(2) "14" ["seo_title"]=> string(22) "Alufelnik Audi A1 / S1" } [12]=> array(2) { ["lang_id"]=> string(2) "15" ["seo_title"]=> string(24) "Jantes pour Audi A1 / S1" } [13]=> array(2) { ["lang_id"]=> string(2) "16" ["seo_title"]=> string(45) "Диски для Audi A1 / S1 8X (2012-2018)" } [14]=> array(2) { ["lang_id"]=> string(1) "1" ["seo_title"]=> string(32) "Felgi do Audi A1 / S1 GB (2018+)" } [15]=> array(2) { ["lang_id"]=> string(1) "3" ["seo_title"]=> string(34) "Wheels for Audi A1 / S1 GB (2018+)" } [16]=> array(2) { ["lang_id"]=> string(1) "5" ["seo_title"]=> string(35) "Velgen voor Audi A1 / S1 GB (2018+)" } [17]=> array(2) { ["lang_id"]=> string(1) "6" ["seo_title"]=> string(34) "Cerchi per Audi A1 / S1 GB (2018+)" } [18]=> array(2) { ["lang_id"]=> string(1) "7" ["seo_title"]=> string(36) "Llantas para Audi A1 / S1 GB (2018+)" } [19]=> array(2) { ["lang_id"]=> string(1) "8" ["seo_title"]=> string(35) "Felgen für Audi A1 / S1 GB (2018+)" } [20]=> array(2) { ["lang_id"]=> string(1) "9" ["seo_title"]=> string(36) "Fälgar till Audi A1 / S1 GB (2018+)" } [21]=> array(2) { ["lang_id"]=> string(2) "10" ["seo_title"]=> string(33) "Disky pro Audi A1 / S1 GB (2018+)" } [22]=> array(2) { ["lang_id"]=> string(2) "11" ["seo_title"]=> string(38) "Ratlankiai už Audi A1 / S1 GB (2018+)" } [23]=> array(2) { ["lang_id"]=> string(2) "12" ["seo_title"]=> string(36) "Jante pentru Audi A1 / S1 GB (2018+)" } [24]=> array(2) { ["lang_id"]=> string(2) "13" ["seo_title"]=> string(33) "Disky pre Audi A1 / S1 GB (2018+)" } [25]=> array(2) { ["lang_id"]=> string(2) "14" ["seo_title"]=> string(33) "Alufelnik Audi A1 / S1 GB (2018+)" } [26]=> array(2) { ["lang_id"]=> string(2) "15" ["seo_title"]=> string(35) "Jantes pour Audi A1 / S1 GB (2018+)" } [27]=> array(2) { ["lang_id"]=> string(2) "16" ["seo_title"]=> string(41) "Диски для Audi A1 / S1 GB (2018+)" } [28]=> array(2) { ["lang_id"]=> string(1) "1" ["seo_title"]=> string(36) "Felgi do Audi A3 / S3 8P (2003-2012)" } [29]=> array(2) { ["lang_id"]=> string(1) "3" ["seo_title"]=> string(38) "Wheels for Audi A3 / S3 8P (2003-2012)" } [30]=> array(2) { ["lang_id"]=> string(1) "5" ["seo_title"]=> string(39) "Velgen voor Audi A3 / S3 8P (2003-2012)" } [31]=> array(2) { ["lang_id"]=> string(1) "6" ["seo_title"]=> string(38) "Cerchi per Audi A3 / S3 8P (2003-2012)" } [32]=> array(2) { ["lang_id"]=> string(1) "7" ["seo_title"]=> string(40) "Llantas para Audi A3 / S3 8P (2003-2012)" } [33]=> array(2) { ["lang_id"]=> string(1) "8" ["seo_title"]=> string(39) "Felgen für Audi A3 / S3 8P (2003-2012)" } [34]=> array(2) { ["lang_id"]=> string(1) "9" ["seo_title"]=> string(40) "Fälgar till Audi A3 / S3 8P (2003-2012)" } [35]=> array(2) { ["lang_id"]=> string(2) "10" ["seo_title"]=> string(37) "Disky pro Audi A3 / S3 8P (2003-2012)" } [36]=> array(2) { ["lang_id"]=> string(2) "11" ["seo_title"]=> string(42) "Ratlankiai už Audi A3 / S3 8P (2003-2012)" } [37]=> array(2) { ["lang_id"]=> string(2) "12" ["seo_title"]=> string(40) "Jante pentru Audi A3 / S3 8P (2003-2012)" } [38]=> array(2) { ["lang_id"]=> string(2) "13" ["seo_title"]=> string(37) "Disky pre Audi A3 / S3 8P (2003-2012)" } [39]=> array(2) { ["lang_id"]=> string(2) "14" ["seo_title"]=> string(37) "Alufelnik Audi A3 / S3 8P (2003-2012)" } [40]=> array(2) { ["lang_id"]=> string(2) "15" ["seo_title"]=> string(39) "Jantes pour Audi A3 / S3 8P (2003-2012)" } [41]=> array(2) { ["lang_id"]=> string(2) "16" ["seo_title"]=> string(45) "Диски для Audi A3 / S3 8P (2003-2012)" } [42]=> array(2) { ["lang_id"]=> string(1) "1" ["seo_title"]=> string(32) "Felgi do Audi A3 / S3 8V (2012+)" } [43]=> array(2) { ["lang_id"]=> string(1) "3" ["seo_title"]=> string(34) "Wheels for Audi A3 / S3 8V (2012+)" } [44]=> array(2) { ["lang_id"]=> string(1) "5" ["seo_title"]=> string(35) "Velgen voor Audi A3 / S3 8V (2012+)" } [45]=> array(2) { ["lang_id"]=> string(1) "6" ["seo_title"]=> string(34) "Cerchi per Audi A3 / S3 8V (2012+)" } [46]=> array(2) { ["lang_id"]=> string(1) "7" ["seo_title"]=> string(36) "Llantas para Audi A3 / S3 8V (2012+)" } [47]=> array(2) { ["lang_id"]=> string(1) "8" ["seo_title"]=> string(35) "Felgen für Audi A3 / S3 8V (2012+)" } [48]=> array(2) { ["lang_id"]=> string(1) "9" ["seo_title"]=> string(36) "Fälgar till Audi A3 / S3 8V (2012+)" } [49]=> array(2) { ["lang_id"]=> string(2) "10" ["seo_title"]=> string(33) "Disky pro Audi A3 / S3 8V (2012+)" } [50]=> array(2) { ["lang_id"]=> string(2) "11" ["seo_title"]=> string(38) "Ratlankiai už Audi A3 / S3 8V (2012+)" } [51]=> array(2) { ["lang_id"]=> string(2) "12" ["seo_title"]=> string(36) "Jante pentru Audi A3 / S3 8V (2012+)" } [52]=> array(2) { ["lang_id"]=> string(2) "13" ["seo_title"]=> string(33) "Disky pre Audi A3 / S3 8V (2012+)" } [53]=> array(2) { ["lang_id"]=> string(2) "14" ["seo_title"]=> string(33) "Alufelnik Audi A3 / S3 8V (2012+)" } [54]=> array(2) { ["lang_id"]=> string(2) "15" ["seo_title"]=> string(35) "Jantes pour Audi A3 / S3 8V (2012+)" } [55]=> array(2) { ["lang_id"]=> string(2) "16" ["seo_title"]=> string(41) "Диски для Audi A3 / S3 8V (2012+)" } [56]=> array(2) { ["lang_id"]=> string(1) "1" ["seo_title"]=> string(36) "Felgi do Audi A4 / S4 B7 (2004-2007)" } [57]=> array(2) { ["lang_id"]=> string(1) "3" ["seo_title"]=> string(38) "Wheels for Audi A4 / S4 B7 (2004-2007)" } [58]=> array(2) { ["lang_id"]=> string(1) "5" ["seo_title"]=> string(39) "Velgen voor Audi A4 / S4 B7 (2004-2007)" } [59]=> array(2) { ["lang_id"]=> string(1) "6" ["seo_title"]=> string(38) "Cerchi per Audi A4 / S4 B7 (2004-2007)" } [60]=> array(2) { ["lang_id"]=> string(1) "7" ["seo_title"]=> string(40) "Llantas para Audi A4 / S4 B7 (2004-2007)" } [61]=> array(2) { ["lang_id"]=> string(1) "8" ["seo_title"]=> string(39) "Felgen für Audi A4 / S4 B7 (2004-2007)" } [62]=> array(2) { ["lang_id"]=> string(1) "9" ["seo_title"]=> string(40) "Fälgar till Audi A4 / S4 B7 (2004-2007)" } [63]=> array(2) { ["lang_id"]=> string(2) "10" ["seo_title"]=> string(37) "Disky pro Audi A4 / S4 B7 (2004-2007)" } [64]=> array(2) { ["lang_id"]=> string(2) "11" ["seo_title"]=> string(42) "Ratlankiai už Audi A4 / S4 B7 (2004-2007)" } [65]=> array(2) { ["lang_id"]=> string(2) "12" ["seo_title"]=> string(40) "Jante pentru Audi A4 / S4 B7 (2004-2007)" } [66]=> array(2) { ["lang_id"]=> string(2) "13" ["seo_title"]=> string(37) "Disky pre Audi A4 / S4 B7 (2004-2007)" } [67]=> array(2) { ["lang_id"]=> string(2) "14" ["seo_title"]=> string(37) "Alufelnik Audi A4 / S4 B7 (2004-2007)" } [68]=> array(2) { ["lang_id"]=> string(2) "15" ["seo_title"]=> string(39) "Jantes pour Audi A4 / S4 B7 (2004-2007)" } [69]=> array(2) { ["lang_id"]=> string(2) "16" ["seo_title"]=> string(45) "Диски для Audi A4 / S4 B7 (2004-2007)" } [70]=> array(2) { ["lang_id"]=> string(1) "1" ["seo_title"]=> string(36) "Felgi do Audi A4 / S4 B8 (2007-2015)" } [71]=> array(2) { ["lang_id"]=> string(1) "3" ["seo_title"]=> string(38) "Wheels for Audi A4 / S4 B8 (2007-2015)" } [72]=> array(2) { ["lang_id"]=> string(1) "5" ["seo_title"]=> string(39) "Velgen voor Audi A4 / S4 B8 (2007-2015)" } [73]=> array(2) { ["lang_id"]=> string(1) "6" ["seo_title"]=> string(38) "Cerchi per Audi A4 / S4 B8 (2007-2015)" } [74]=> array(2) { ["lang_id"]=> string(1) "7" ["seo_title"]=> string(40) "Llantas para Audi A4 / S4 B8 (2007-2015)" } [75]=> array(2) { ["lang_id"]=> string(1) "8" ["seo_title"]=> string(39) "Felgen für Audi A4 / S4 B8 (2007-2015)" } [76]=> array(2) { ["lang_id"]=> string(1) "9" ["seo_title"]=> string(40) "Fälgar till Audi A4 / S4 B8 (2007-2015)" } [77]=> array(2) { ["lang_id"]=> string(2) "10" ["seo_title"]=> string(37) "Disky pro Audi A4 / S4 B8 (2007-2015)" } [78]=> array(2) { ["lang_id"]=> string(2) "11" ["seo_title"]=> string(42) "Ratlankiai už Audi A4 / S4 B8 (2007-2015)" } [79]=> array(2) { ["lang_id"]=> string(2) "12" ["seo_title"]=> string(40) "Jante pentru Audi A4 / S4 B8 (2007-2015)" } [80]=> array(2) { ["lang_id"]=> string(2) "13" ["seo_title"]=> string(37) "Disky pre Audi A4 / S4 B8 (2007-2015)" } [81]=> array(2) { ["lang_id"]=> string(2) "14" ["seo_title"]=> string(37) "Alufelnik Audi A4 / S4 B8 (2007-2015)" } [82]=> array(2) { ["lang_id"]=> string(2) "15" ["seo_title"]=> string(39) "Jantes pour Audi A4 / S4 B8 (2007-2015)" } [83]=> array(2) { ["lang_id"]=> string(2) "16" ["seo_title"]=> string(45) "Диски для Audi A4 / S4 B8 (2007-2015)" } [84]=> array(2) { ["lang_id"]=> string(1) "1" ["seo_title"]=> string(27) "Felgi do Audi A4 B9 (2015+)" } [85]=> array(2) { ["lang_id"]=> string(1) "3" ["seo_title"]=> string(29) "Wheels for Audi A4 B9 (2015+)" } [86]=> array(2) { ["lang_id"]=> string(1) "5" ["seo_title"]=> string(30) "Velgen voor Audi A4 B9 (2015+)" } [87]=> array(2) { ["lang_id"]=> string(1) "6" ["seo_title"]=> string(29) "Cerchi per Audi A4 B9 (2015+)" } [88]=> array(2) { ["lang_id"]=> string(1) "7" ["seo_title"]=> string(31) "Llantas para Audi A4 B9 (2015+)" } [89]=> array(2) { ["lang_id"]=> string(1) "8" ["seo_title"]=> string(30) "Felgen für Audi A4 B9 (2015+)" } [90]=> array(2) { ["lang_id"]=> string(1) "9" ["seo_title"]=> string(31) "Fälgar till Audi A4 B9 (2015+)" } [91]=> array(2) { ["lang_id"]=> string(2) "10" ["seo_title"]=> string(28) "Disky pro Audi A4 B9 (2015+)" } [92]=> array(2) { ["lang_id"]=> string(2) "11" ["seo_title"]=> string(33) "Ratlankiai už Audi A4 B9 (2015+)" } [93]=> array(2) { ["lang_id"]=> string(2) "12" ["seo_title"]=> string(31) "Jante pentru Audi A4 B9 (2015+)" } [94]=> array(2) { ["lang_id"]=> string(2) "13" ["seo_title"]=> string(28) "Disky pre Audi A4 B9 (2015+)" } [95]=> array(2) { ["lang_id"]=> string(2) "14" ["seo_title"]=> string(28) "Alufelnik Audi A4 B9 (2015+)" } [96]=> array(2) { ["lang_id"]=> string(2) "15" ["seo_title"]=> string(30) "Jantes pour Audi A4 B9 (2015+)" } [97]=> array(2) { ["lang_id"]=> string(2) "16" ["seo_title"]=> string(36) "Диски для Audi A4 B9 (2015+)" } [98]=> array(2) { ["lang_id"]=> string(1) "1" ["seo_title"]=> string(27) "Felgi do Audi S4 B9 (2015+)" } [99]=> array(2) { ["lang_id"]=> string(1) "3" ["seo_title"]=> string(29) "Wheels for Audi S4 B9 (2015+)" } [100]=> array(2) { ["lang_id"]=> string(1) "5" ["seo_title"]=> string(30) "Velgen voor Audi S4 B9 (2015+)" } [101]=> array(2) { ["lang_id"]=> string(1) "6" ["seo_title"]=> string(29) "Cerchi per Audi S4 B9 (2015+)" } [102]=> array(2) { ["lang_id"]=> string(1) "7" ["seo_title"]=> string(31) "Llantas para Audi S4 B9 (2015+)" } [103]=> array(2) { ["lang_id"]=> string(1) "8" ["seo_title"]=> string(30) "Felgen für Audi S4 B9 (2015+)" } [104]=> array(2) { ["lang_id"]=> string(1) "9" ["seo_title"]=> string(31) "Fälgar till Audi S4 B9 (2015+)" } [105]=> array(2) { ["lang_id"]=> string(2) "10" ["seo_title"]=> string(28) "Disky pro Audi S4 B9 (2015+)" } [106]=> array(2) { ["lang_id"]=> string(2) "11" ["seo_title"]=> string(33) "Ratlankiai už Audi S4 B9 (2015+)" } [107]=> array(2) { ["lang_id"]=> string(2) "12" ["seo_title"]=> string(31) "Jante pentru Audi S4 B9 (2015+)" } [108]=> array(2) { ["lang_id"]=> string(2) "13" ["seo_title"]=> string(28) "Disky pre Audi S4 B9 (2015+)" } [109]=> array(2) { ["lang_id"]=> string(2) "14" ["seo_title"]=> string(28) "Alufelnik Audi S4 B9 (2015+)" } [110]=> array(2) { ["lang_id"]=> string(2) "15" ["seo_title"]=> string(30) "Jantes pour Audi S4 B9 (2015+)" } [111]=> array(2) { ["lang_id"]=> string(2) "16" ["seo_title"]=> string(36) "Диски для Audi S4 B9 (2015+)" } [112]=> array(2) { ["lang_id"]=> string(1) "1" ["seo_title"]=> string(39) "Felgi do Audi A4 Allroad B8 (2007-2015)" } [113]=> array(2) { ["lang_id"]=> string(1) "3" ["seo_title"]=> string(41) "Wheels for Audi A4 Allroad B8 (2007-2015)" } [114]=> array(2) { ["lang_id"]=> string(1) "5" ["seo_title"]=> string(42) "Velgen voor Audi A4 Allroad B8 (2007-2015)" } [115]=> array(2) { ["lang_id"]=> string(1) "6" ["seo_title"]=> string(41) "Cerchi per Audi A4 Allroad B8 (2007-2015)" } [116]=> array(2) { ["lang_id"]=> string(1) "7" ["seo_title"]=> string(43) "Llantas para Audi A4 Allroad B8 (2007-2015)" } [117]=> array(2) { ["lang_id"]=> string(1) "8" ["seo_title"]=> string(42) "Felgen für Audi A4 Allroad B8 (2007-2015)" } [118]=> array(2) { ["lang_id"]=> string(1) "9" ["seo_title"]=> string(43) "Fälgar till Audi A4 Allroad B8 (2007-2015)" } [119]=> array(2) { ["lang_id"]=> string(2) "10" ["seo_title"]=> string(40) "Disky pro Audi A4 Allroad B8 (2007-2015)" } [120]=> array(2) { ["lang_id"]=> string(2) "11" ["seo_title"]=> string(45) "Ratlankiai už Audi A4 Allroad B8 (2007-2015)" } [121]=> array(2) { ["lang_id"]=> string(2) "12" ["seo_title"]=> string(43) "Jante pentru Audi A4 Allroad B8 (2007-2015)" } [122]=> array(2) { ["lang_id"]=> string(2) "13" ["seo_title"]=> string(40) "Disky pre Audi A4 Allroad B8 (2007-2015)" } [123]=> array(2) { ["lang_id"]=> string(2) "14" ["seo_title"]=> string(40) "Alufelnik Audi A4 Allroad B8 (2007-2015)" } [124]=> array(2) { ["lang_id"]=> string(2) "15" ["seo_title"]=> string(42) "Jantes pour Audi A4 Allroad B8 (2007-2015)" } [125]=> array(2) { ["lang_id"]=> string(2) "16" ["seo_title"]=> string(48) "Диски для Audi A4 Allroad B8 (2007-2015)" } [126]=> array(2) { ["lang_id"]=> string(1) "1" ["seo_title"]=> string(35) "Felgi do Audi A4 Allroad B9 (2015+)" } [127]=> array(2) { ["lang_id"]=> string(1) "3" ["seo_title"]=> string(37) "Wheels for Audi A4 Allroad B9 (2015+)" } [128]=> array(2) { ["lang_id"]=> string(1) "5" ["seo_title"]=> string(38) "Velgen voor Audi A4 Allroad B9 (2015+)" } [129]=> array(2) { ["lang_id"]=> string(1) "6" ["seo_title"]=> string(37) "Cerchi per Audi A4 Allroad B9 (2015+)" } [130]=> array(2) { ["lang_id"]=> string(1) "7" ["seo_title"]=> string(39) "Llantas para Audi A4 Allroad B9 (2015+)" } [131]=> array(2) { ["lang_id"]=> string(1) "8" ["seo_title"]=> string(38) "Felgen für Audi A4 Allroad B9 (2015+)" } [132]=> array(2) { ["lang_id"]=> string(1) "9" ["seo_title"]=> string(39) "Fälgar till Audi A4 Allroad B9 (2015+)" } [133]=> array(2) { ["lang_id"]=> string(2) "10" ["seo_title"]=> string(36) "Disky pro Audi A4 Allroad B9 (2015+)" } [134]=> array(2) { ["lang_id"]=> string(2) "11" ["seo_title"]=> string(41) "Ratlankiai už Audi A4 Allroad B9 (2015+)" } [135]=> array(2) { ["lang_id"]=> string(2) "12" ["seo_title"]=> string(39) "Jante pentru Audi A4 Allroad B9 (2015+)" } [136]=> array(2) { ["lang_id"]=> string(2) "13" ["seo_title"]=> string(36) "Disky pre Audi A4 Allroad B9 (2015+)" } [137]=> array(2) { ["lang_id"]=> string(2) "14" ["seo_title"]=> string(36) "Alufelnik Audi A4 Allroad B9 (2015+)" } [138]=> array(2) { ["lang_id"]=> string(2) "15" ["seo_title"]=> string(38) "Jantes pour Audi A4 Allroad B9 (2015+)" } [139]=> array(2) { ["lang_id"]=> string(2) "16" ["seo_title"]=> string(44) "Диски для Audi A4 Allroad B9 (2015+)" } [140]=> array(2) { ["lang_id"]=> string(1) "1" ["seo_title"]=> string(39) "Felgi do Audi A5 / S5 8T B8 (2007-2015)" } [141]=> array(2) { ["lang_id"]=> string(1) "3" ["seo_title"]=> string(41) "Wheels for Audi A5 / S5 8T/B8 (2007-2015)" } [142]=> array(2) { ["lang_id"]=> string(1) "5" ["seo_title"]=> string(42) "Velgen voor Audi A5 / S5 8T/B8 (2007-2015)" } [143]=> array(2) { ["lang_id"]=> string(1) "6" ["seo_title"]=> string(41) "Cerchi per Audi A5 / S5 8T/B8 (2007-2015)" } [144]=> array(2) { ["lang_id"]=> string(1) "7" ["seo_title"]=> string(43) "Llantas para Audi A5 / S5 8T/B8 (2007-2015)" } [145]=> array(2) { ["lang_id"]=> string(1) "8" ["seo_title"]=> string(42) "Felgen für Audi A5 / S5 8T/B8 (2007-2015)" } [146]=> array(2) { ["lang_id"]=> string(1) "9" ["seo_title"]=> string(43) "Fälgar till Audi A5 / S5 8T/B8 (2007-2015)" } [147]=> array(2) { ["lang_id"]=> string(2) "10" ["seo_title"]=> string(40) "Disky pro Audi A5 / S5 8T B8 (2007-2015)" } [148]=> array(2) { ["lang_id"]=> string(2) "11" ["seo_title"]=> string(45) "Ratlankiai už Audi A5 / S5 8T/B8 (2007-2015)" } [149]=> array(2) { ["lang_id"]=> string(2) "12" ["seo_title"]=> string(43) "Jante pentru Audi A5 / S5 8T/B8 (2007-2015)" } [150]=> array(2) { ["lang_id"]=> string(2) "13" ["seo_title"]=> string(40) "Disky pre Audi A5 / S5 8T B8 (2007-2015)" } [151]=> array(2) { ["lang_id"]=> string(2) "14" ["seo_title"]=> string(40) "Alufelnik Audi A5 / S5 8T/B8 (2007-2015)" } [152]=> array(2) { ["lang_id"]=> string(2) "15" ["seo_title"]=> string(42) "Jantes pour Audi A5 / S5 8T/B8 (2007-2015)" } [153]=> array(2) { ["lang_id"]=> string(2) "16" ["seo_title"]=> string(48) "Диски для Audi A5 / S5 8T B8 (2007-2015)" } [154]=> array(2) { ["lang_id"]=> string(1) "1" ["seo_title"]=> string(30) "Felgi do Audi A5 B9 F5 (2015+)" } [155]=> array(2) { ["lang_id"]=> string(1) "3" ["seo_title"]=> string(32) "Wheels for Audi A5 B9/F5 (2015+)" } [156]=> array(2) { ["lang_id"]=> string(1) "5" ["seo_title"]=> string(33) "Velgen voor Audi A5 B9/F5 (2015+)" } [157]=> array(2) { ["lang_id"]=> string(1) "6" ["seo_title"]=> string(32) "Cerchi per Audi A5 B9/F5 (2015+)" } [158]=> array(2) { ["lang_id"]=> string(1) "7" ["seo_title"]=> string(34) "Llantas para Audi A5 B9/F5 (2015+)" } [159]=> array(2) { ["lang_id"]=> string(1) "8" ["seo_title"]=> string(33) "Felgen für Audi A5 B9/F5 (2015+)" } [160]=> array(2) { ["lang_id"]=> string(1) "9" ["seo_title"]=> string(34) "Fälgar till Audi A5 B9/F5 (2015+)" } [161]=> array(2) { ["lang_id"]=> string(2) "10" ["seo_title"]=> string(31) "Disky pro Audi A5 B9 F5 (2015+)" } [162]=> array(2) { ["lang_id"]=> string(2) "11" ["seo_title"]=> string(36) "Ratlankiai už Audi A5 B9/F5 (2015+)" } [163]=> array(2) { ["lang_id"]=> string(2) "12" ["seo_title"]=> string(34) "Jante pentru Audi A5 B9/F5 (2015+)" } [164]=> array(2) { ["lang_id"]=> string(2) "13" ["seo_title"]=> string(31) "Disky pre Audi A5 B9 F5 (2015+)" } [165]=> array(2) { ["lang_id"]=> string(2) "14" ["seo_title"]=> string(31) "Alufelnik Audi A5 B9/F5 (2015+)" } [166]=> array(2) { ["lang_id"]=> string(2) "15" ["seo_title"]=> string(33) "Jantes pour Audi A5 B9/F5 (2015+)" } [167]=> array(2) { ["lang_id"]=> string(2) "16" ["seo_title"]=> string(39) "Диски для Audi A5 B9 F5 (2015+)" } [168]=> array(2) { ["lang_id"]=> string(1) "1" ["seo_title"]=> string(30) "Felgi do Audi S5 B9 F5 (2015+)" } [169]=> array(2) { ["lang_id"]=> string(1) "3" ["seo_title"]=> string(32) "Wheels for Audi S5 B9/F5 (2015+)" } [170]=> array(2) { ["lang_id"]=> string(1) "5" ["seo_title"]=> string(33) "Velgen voor Audi S5 B9/F5 (2015+)" } [171]=> array(2) { ["lang_id"]=> string(1) "6" ["seo_title"]=> string(32) "Cerchi per Audi S5 B9/F5 (2015+)" } [172]=> array(2) { ["lang_id"]=> string(1) "7" ["seo_title"]=> string(34) "Llantas para Audi S5 B9/F5 (2015+)" } [173]=> array(2) { ["lang_id"]=> string(1) "8" ["seo_title"]=> string(33) "Felgen für Audi S5 B9/F5 (2015+)" } [174]=> array(2) { ["lang_id"]=> string(1) "9" ["seo_title"]=> string(34) "Fälgar till Audi S5 B9/F5 (2015+)" } [175]=> array(2) { ["lang_id"]=> string(2) "10" ["seo_title"]=> string(31) "Disky pro Audi S5 B9 F5 (2015+)" } [176]=> array(2) { ["lang_id"]=> string(2) "11" ["seo_title"]=> string(36) "Ratlankiai už Audi S5 B9/F5 (2015+)" } [177]=> array(2) { ["lang_id"]=> string(2) "12" ["seo_title"]=> string(34) "Jante pentru Audi S5 B9/F5 (2015+)" } [178]=> array(2) { ["lang_id"]=> string(2) "13" ["seo_title"]=> string(31) "Disky pre Audi S5 B9 F5 (2015+)" } [179]=> array(2) { ["lang_id"]=> string(2) "14" ["seo_title"]=> string(31) "Alufelnik Audi S5 B9/F5 (2015+)" } [180]=> array(2) { ["lang_id"]=> string(2) "15" ["seo_title"]=> string(33) "Jantes pour Audi S5 B9/F5 (2015+)" } [181]=> array(2) { ["lang_id"]=> string(2) "16" ["seo_title"]=> string(39) "Диски для Audi S5 B9 F5 (2015+)" } [182]=> array(2) { ["lang_id"]=> string(1) "1" ["seo_title"]=> string(49) "Felgi do Audi A5 / S5 Sportback 8T B8 (2007-2015)" } [183]=> array(2) { ["lang_id"]=> string(1) "3" ["seo_title"]=> string(51) "Wheels for Audi A5 / S5 Sportback 8T/B8 (2007-2015)" } [184]=> array(2) { ["lang_id"]=> string(1) "5" ["seo_title"]=> string(52) "Velgen voor Audi A5 / S5 Sportback 8T/B8 (2007-2015)" } [185]=> array(2) { ["lang_id"]=> string(1) "6" ["seo_title"]=> string(51) "Cerchi per Audi A5 / S5 Sportback 8T/B8 (2007-2015)" } [186]=> array(2) { ["lang_id"]=> string(1) "7" ["seo_title"]=> string(53) "Llantas para Audi A5 / S5 Sportback 8T/B8 (2007-2015)" } [187]=> array(2) { ["lang_id"]=> string(1) "8" ["seo_title"]=> string(52) "Felgen für Audi A5 / S5 Sportback 8T/B8 (2007-2015)" } [188]=> array(2) { ["lang_id"]=> string(1) "9" ["seo_title"]=> string(53) "Fälgar till Audi A5 / S5 Sportback 8T/B8 (2007-2015)" } [189]=> array(2) { ["lang_id"]=> string(2) "10" ["seo_title"]=> string(50) "Disky pro Audi A5 / S5 Sportback 8T B8 (2007-2015)" } [190]=> array(2) { ["lang_id"]=> string(2) "11" ["seo_title"]=> string(55) "Ratlankiai už Audi A5 / S5 Sportback 8T/B8 (2007-2015)" } [191]=> array(2) { ["lang_id"]=> string(2) "12" ["seo_title"]=> string(53) "Jante pentru Audi A5 / S5 Sportback 8T/B8 (2007-2015)" } [192]=> array(2) { ["lang_id"]=> string(2) "13" ["seo_title"]=> string(50) "Disky pre Audi A5 / S5 Sportback 8T B8 (2007-2015)" } [193]=> array(2) { ["lang_id"]=> string(2) "14" ["seo_title"]=> string(50) "Alufelnik Audi A5 / S5 Sportback 8T/B8 (2007-2015)" } [194]=> array(2) { ["lang_id"]=> string(2) "15" ["seo_title"]=> string(52) "Jantes pour Audi A5 / S5 Sportback 8T/B8 (2007-2015)" } [195]=> array(2) { ["lang_id"]=> string(2) "16" ["seo_title"]=> string(58) "Диски для Audi A5 / S5 Sportback 8T B8 (2007-2015)" } [196]=> array(2) { ["lang_id"]=> string(1) "1" ["seo_title"]=> string(40) "Felgi do Audi A5 Sportback B9 F5 (2015+)" } [197]=> array(2) { ["lang_id"]=> string(1) "3" ["seo_title"]=> string(42) "Wheels for Audi A5 Sportback B9/F5 (2015+)" } [198]=> array(2) { ["lang_id"]=> string(1) "5" ["seo_title"]=> string(43) "Velgen voor Audi A5 Sportback B9/F5 (2015+)" } [199]=> array(2) { ["lang_id"]=> string(1) "6" ["seo_title"]=> string(42) "Cerchi per Audi A5 Sportback B9/F5 (2015+)" } [200]=> array(2) { ["lang_id"]=> string(1) "7" ["seo_title"]=> string(44) "Llantas para Audi A5 Sportback B9/F5 (2015+)" } [201]=> array(2) { ["lang_id"]=> string(1) "8" ["seo_title"]=> string(43) "Felgen für Audi A5 Sportback B9/F5 (2015+)" } [202]=> array(2) { ["lang_id"]=> string(1) "9" ["seo_title"]=> string(44) "Fälgar till Audi A5 Sportback B9/F5 (2015+)" } [203]=> array(2) { ["lang_id"]=> string(2) "10" ["seo_title"]=> string(41) "Disky pro Audi A5 Sportback B9 F5 (2015+)" } [204]=> array(2) { ["lang_id"]=> string(2) "11" ["seo_title"]=> string(46) "Ratlankiai už Audi A5 Sportback B9/F5 (2015+)" } [205]=> array(2) { ["lang_id"]=> string(2) "12" ["seo_title"]=> string(44) "Jante pentru Audi A5 Sportback B9/F5 (2015+)" } [206]=> array(2) { ["lang_id"]=> string(2) "13" ["seo_title"]=> string(41) "Disky pre Audi A5 Sportback B9 F5 (2015+)" } [207]=> array(2) { ["lang_id"]=> string(2) "14" ["seo_title"]=> string(41) "Alufelnik Audi A5 Sportback B9/F5 (2015+)" } [208]=> array(2) { ["lang_id"]=> string(2) "15" ["seo_title"]=> string(43) "Jantes pour Audi A5 Sportback B9/F5 (2015+)" } [209]=> array(2) { ["lang_id"]=> string(2) "16" ["seo_title"]=> string(49) "Диски для Audi A5 Sportback B9 F5 (2015+)" } [210]=> array(2) { ["lang_id"]=> string(1) "1" ["seo_title"]=> string(40) "Felgi do Audi S5 Sportback B9 F5 (2015+)" } [211]=> array(2) { ["lang_id"]=> string(1) "3" ["seo_title"]=> string(42) "Wheels for Audi S5 Sportback B9/F5 (2015+)" } [212]=> array(2) { ["lang_id"]=> string(1) "5" ["seo_title"]=> string(43) "Velgen voor Audi S5 Sportback B9/F5 (2015+)" } [213]=> array(2) { ["lang_id"]=> string(1) "6" ["seo_title"]=> string(42) "Cerchi per Audi S5 Sportback B9/F5 (2015+)" } [214]=> array(2) { ["lang_id"]=> string(1) "7" ["seo_title"]=> string(44) "Llantas para Audi S5 Sportback B9/F5 (2015+)" } [215]=> array(2) { ["lang_id"]=> string(1) "8" ["seo_title"]=> string(43) "Felgen für Audi S5 Sportback B9/F5 (2015+)" } [216]=> array(2) { ["lang_id"]=> string(1) "9" ["seo_title"]=> string(44) "Fälgar till Audi S5 Sportback B9/F5 (2015+)" } [217]=> array(2) { ["lang_id"]=> string(2) "10" ["seo_title"]=> string(41) "Disky pro Audi S5 Sportback B9 F5 (2015+)" } [218]=> array(2) { ["lang_id"]=> string(2) "11" ["seo_title"]=> string(46) "Ratlankiai už Audi S5 Sportback B9/F5 (2015+)" } [219]=> array(2) { ["lang_id"]=> string(2) "12" ["seo_title"]=> string(44) "Jante pentru Audi S5 Sportback B9/F5 (2015+)" } [220]=> array(2) { ["lang_id"]=> string(2) "13" ["seo_title"]=> string(41) "Disky pre Audi S5 Sportback B9 F5 (2015+)" } [221]=> array(2) { ["lang_id"]=> string(2) "14" ["seo_title"]=> string(41) "Alufelnik Audi S5 Sportback B9/F5 (2015+)" } [222]=> array(2) { ["lang_id"]=> string(2) "15" ["seo_title"]=> string(43) "Jantes pour Audi S5 Sportback B9/F5 (2015+)" } [223]=> array(2) { ["lang_id"]=> string(2) "16" ["seo_title"]=> string(49) "Диски для Audi S5 Sportback B9 F5 (2015+)" } [224]=> array(2) { ["lang_id"]=> string(1) "1" ["seo_title"]=> string(36) "Felgi do Audi A6 / S6 C6 (2004-2011)" } [225]=> array(2) { ["lang_id"]=> string(1) "3" ["seo_title"]=> string(38) "Wheels for Audi A6 / S6 C6 (2004-2011)" } [226]=> array(2) { ["lang_id"]=> string(1) "5" ["seo_title"]=> string(39) "Velgen voor Audi A6 / S6 C6 (2004-2011)" } [227]=> array(2) { ["lang_id"]=> string(1) "6" ["seo_title"]=> string(38) "Cerchi per Audi A6 / S6 C6 (2004-2011)" } [228]=> array(2) { ["lang_id"]=> string(1) "7" ["seo_title"]=> string(40) "Llantas para Audi A6 / S6 C6 (2004-2011)" } [229]=> array(2) { ["lang_id"]=> string(1) "8" ["seo_title"]=> string(39) "Felgen für Audi A6 / S6 C6 (2004-2011)" } [230]=> array(2) { ["lang_id"]=> string(1) "9" ["seo_title"]=> string(40) "Fälgar till Audi A6 / S6 C6 (2004-2011)" } [231]=> array(2) { ["lang_id"]=> string(2) "10" ["seo_title"]=> string(37) "Disky pro Audi A6 / S6 C6 (2004-2011)" } [232]=> array(2) { ["lang_id"]=> string(2) "11" ["seo_title"]=> string(42) "Ratlankiai už Audi A6 / S6 C6 (2004-2011)" } [233]=> array(2) { ["lang_id"]=> string(2) "12" ["seo_title"]=> string(40) "Jante pentru Audi A6 / S6 C6 (2004-2011)" } [234]=> array(2) { ["lang_id"]=> string(2) "13" ["seo_title"]=> string(37) "Disky pre Audi A6 / S6 C6 (2004-2011)" } [235]=> array(2) { ["lang_id"]=> string(2) "14" ["seo_title"]=> string(37) "Alufelnik Audi A6 / S6 C6 (2004-2011)" } [236]=> array(2) { ["lang_id"]=> string(2) "15" ["seo_title"]=> string(39) "Jantes pour Audi A6 / S6 C6 (2004-2011)" } [237]=> array(2) { ["lang_id"]=> string(2) "16" ["seo_title"]=> string(45) "Диски для Audi A6 / S6 C6 (2004-2011)" } [238]=> array(2) { ["lang_id"]=> string(1) "1" ["seo_title"]=> string(31) "Felgi do Audi A6 C7 (2011-2018)" } [239]=> array(2) { ["lang_id"]=> string(1) "3" ["seo_title"]=> string(33) "Wheels for Audi A6 C7 (2011-2018)" } [240]=> array(2) { ["lang_id"]=> string(1) "5" ["seo_title"]=> string(34) "Velgen voor Audi A6 C7 (2011-2018)" } [241]=> array(2) { ["lang_id"]=> string(1) "6" ["seo_title"]=> string(33) "Cerchi per Audi A6 C7 (2011-2018)" } [242]=> array(2) { ["lang_id"]=> string(1) "7" ["seo_title"]=> string(35) "Llantas para Audi A6 C7 (2011-2018)" } [243]=> array(2) { ["lang_id"]=> string(1) "8" ["seo_title"]=> string(34) "Felgen für Audi A6 C7 (2011-2018)" } [244]=> array(2) { ["lang_id"]=> string(1) "9" ["seo_title"]=> string(35) "Fälgar till Audi A6 C7 (2011-2018)" } [245]=> array(2) { ["lang_id"]=> string(2) "10" ["seo_title"]=> string(32) "Disky pro Audi A6 C7 (2011-2018)" } [246]=> array(2) { ["lang_id"]=> string(2) "11" ["seo_title"]=> string(37) "Ratlankiai už Audi A6 C7 (2011-2018)" } [247]=> array(2) { ["lang_id"]=> string(2) "12" ["seo_title"]=> string(35) "Jante pentru Audi A6 C7 (2011-2018)" } [248]=> array(2) { ["lang_id"]=> string(2) "13" ["seo_title"]=> string(32) "Disky pre Audi A6 C7 (2011-2018)" } [249]=> array(2) { ["lang_id"]=> string(2) "14" ["seo_title"]=> string(32) "Alufelnik Audi A6 C7 (2011-2018)" } [250]=> array(2) { ["lang_id"]=> string(2) "15" ["seo_title"]=> string(34) "Jantes pour Audi A6 C7 (2011-2018)" } [251]=> array(2) { ["lang_id"]=> string(2) "16" ["seo_title"]=> string(40) "Диски для Audi A6 C7 (2011-2018)" } [252]=> array(2) { ["lang_id"]=> string(1) "1" ["seo_title"]=> string(32) "Felgi do Audi A6 / S6 C8 (2018+)" } [253]=> array(2) { ["lang_id"]=> string(1) "3" ["seo_title"]=> string(29) "Wheels for Audi A6 C8 (2018+)" } [254]=> array(2) { ["lang_id"]=> string(1) "5" ["seo_title"]=> string(30) "Velgen voor Audi A6 C8 (2018+)" } [255]=> array(2) { ["lang_id"]=> string(1) "6" ["seo_title"]=> string(29) "Cerchi per Audi A6 C8 (2018+)" } [256]=> array(2) { ["lang_id"]=> string(1) "7" ["seo_title"]=> string(31) "Llantas para Audi A6 C8 (2018+)" } [257]=> array(2) { ["lang_id"]=> string(1) "8" ["seo_title"]=> string(30) "Felgen für Audi A6 C8 (2018+)" } [258]=> array(2) { ["lang_id"]=> string(1) "9" ["seo_title"]=> string(31) "Fälgar till Audi A6 C8 (2018+)" } [259]=> array(2) { ["lang_id"]=> string(2) "10" ["seo_title"]=> string(33) "Disky pro Audi A6 / S6 C8 (2018+)" } [260]=> array(2) { ["lang_id"]=> string(2) "11" ["seo_title"]=> string(33) "Ratlankiai už Audi A6 C8 (2018+)" } [261]=> array(2) { ["lang_id"]=> string(2) "12" ["seo_title"]=> string(31) "Jante pentru Audi A6 C8 (2018+)" } [262]=> array(2) { ["lang_id"]=> string(2) "13" ["seo_title"]=> string(33) "Disky pre Audi A6 / S6 C8 (2018+)" } [263]=> array(2) { ["lang_id"]=> string(2) "14" ["seo_title"]=> string(28) "Alufelnik Audi A6 C8 (2018+)" } [264]=> array(2) { ["lang_id"]=> string(2) "15" ["seo_title"]=> string(30) "Jantes pour Audi A6 C8 (2018+)" } [265]=> array(2) { ["lang_id"]=> string(2) "16" ["seo_title"]=> string(41) "Диски для Audi A6 / S6 C8 (2018+)" } [266]=> array(2) { ["lang_id"]=> string(1) "1" ["seo_title"]=> string(31) "Felgi do Audi S6 C7 (2011-2018)" } [267]=> array(2) { ["lang_id"]=> string(1) "3" ["seo_title"]=> string(33) "Wheels for Audi S6 C7 (2011-2018)" } [268]=> array(2) { ["lang_id"]=> string(1) "5" ["seo_title"]=> string(34) "Velgen voor Audi S6 C7 (2011-2018)" } [269]=> array(2) { ["lang_id"]=> string(1) "6" ["seo_title"]=> string(33) "Cerchi per Audi S6 C7 (2011-2018)" } [270]=> array(2) { ["lang_id"]=> string(1) "7" ["seo_title"]=> string(35) "Llantas para Audi S6 C7 (2011-2018)" } [271]=> array(2) { ["lang_id"]=> string(1) "8" ["seo_title"]=> string(34) "Felgen für Audi S6 C7 (2011-2018)" } [272]=> array(2) { ["lang_id"]=> string(1) "9" ["seo_title"]=> string(35) "Fälgar till Audi S6 C7 (2011-2018)" } [273]=> array(2) { ["lang_id"]=> string(2) "10" ["seo_title"]=> string(32) "Disky pro Audi S6 C7 (2011-2018)" } [274]=> array(2) { ["lang_id"]=> string(2) "11" ["seo_title"]=> string(37) "Ratlankiai už Audi S6 C7 (2011-2018)" } [275]=> array(2) { ["lang_id"]=> string(2) "12" ["seo_title"]=> string(35) "Jante pentru Audi S6 C7 (2011-2018)" } [276]=> array(2) { ["lang_id"]=> string(2) "13" ["seo_title"]=> string(32) "Disky pre Audi S6 C7 (2011-2018)" } [277]=> array(2) { ["lang_id"]=> string(2) "14" ["seo_title"]=> string(32) "Alufelnik Audi S6 C7 (2011-2018)" } [278]=> array(2) { ["lang_id"]=> string(2) "15" ["seo_title"]=> string(34) "Jantes pour Audi S6 C7 (2011-2018)" } [279]=> array(2) { ["lang_id"]=> string(2) "16" ["seo_title"]=> string(40) "Диски для Audi S6 C7 (2011-2018)" } [280]=> array(2) { ["lang_id"]=> string(1) "1" ["seo_title"]=> string(39) "Felgi do Audi A6 Allroad C6 (2004-2011)" } [281]=> array(2) { ["lang_id"]=> string(1) "3" ["seo_title"]=> string(41) "Wheels for Audi A6 Allroad C6 (2004-2011)" } [282]=> array(2) { ["lang_id"]=> string(1) "5" ["seo_title"]=> string(42) "Velgen voor Audi A6 Allroad C6 (2004-2011)" } [283]=> array(2) { ["lang_id"]=> string(1) "6" ["seo_title"]=> string(41) "Cerchi per Audi A6 Allroad C6 (2004-2011)" } [284]=> array(2) { ["lang_id"]=> string(1) "7" ["seo_title"]=> string(43) "Llantas para Audi A6 Allroad C6 (2004-2011)" } [285]=> array(2) { ["lang_id"]=> string(1) "8" ["seo_title"]=> string(42) "Felgen für Audi A6 Allroad C6 (2004-2011)" } [286]=> array(2) { ["lang_id"]=> string(1) "9" ["seo_title"]=> string(43) "Fälgar till Audi A6 Allroad C6 (2004-2011)" } [287]=> array(2) { ["lang_id"]=> string(2) "10" ["seo_title"]=> string(40) "Disky pro Audi A6 Allroad C6 (2004-2011)" } [288]=> array(2) { ["lang_id"]=> string(2) "11" ["seo_title"]=> string(45) "Ratlankiai už Audi A6 Allroad C6 (2004-2011)" } [289]=> array(2) { ["lang_id"]=> string(2) "12" ["seo_title"]=> string(43) "Jante pentru Audi A6 Allroad C6 (2004-2011)" } [290]=> array(2) { ["lang_id"]=> string(2) "13" ["seo_title"]=> string(40) "Disky pre Audi A6 Allroad C6 (2004-2011)" } [291]=> array(2) { ["lang_id"]=> string(2) "14" ["seo_title"]=> string(40) "Alufelnik Audi A6 Allroad C6 (2004-2011)" } [292]=> array(2) { ["lang_id"]=> string(2) "15" ["seo_title"]=> string(42) "Jantes pour Audi A6 Allroad C6 (2004-2011)" } [293]=> array(2) { ["lang_id"]=> string(2) "16" ["seo_title"]=> string(48) "Диски для Audi A6 Allroad C6 (2004-2011)" } [294]=> array(2) { ["lang_id"]=> string(1) "1" ["seo_title"]=> string(39) "Felgi do Audi A6 Allroad C7 (2011-2019)" } [295]=> array(2) { ["lang_id"]=> string(1) "3" ["seo_title"]=> string(41) "Wheels for Audi A6 Allroad C7 (2011-2019)" } [296]=> array(2) { ["lang_id"]=> string(1) "5" ["seo_title"]=> string(42) "Velgen voor Audi A6 Allroad C7 (2011-2019)" } [297]=> array(2) { ["lang_id"]=> string(1) "6" ["seo_title"]=> string(41) "Cerchi per Audi A6 Allroad C7 (2011-2019)" } [298]=> array(2) { ["lang_id"]=> string(1) "7" ["seo_title"]=> string(43) "Llantas para Audi A6 Allroad C7 (2011-2019)" } [299]=> array(2) { ["lang_id"]=> string(1) "8" ["seo_title"]=> string(42) "Felgen für Audi A6 Allroad C7 (2011-2019)" } [300]=> array(2) { ["lang_id"]=> string(1) "9" ["seo_title"]=> string(43) "Fälgar till Audi A6 Allroad C7 (2011-2019)" } [301]=> array(2) { ["lang_id"]=> string(2) "10" ["seo_title"]=> string(40) "Disky pro Audi A6 Allroad C7 (2011-2019)" } [302]=> array(2) { ["lang_id"]=> string(2) "11" ["seo_title"]=> string(45) "Ratlankiai už Audi A6 Allroad C7 (2011-2019)" } [303]=> array(2) { ["lang_id"]=> string(2) "12" ["seo_title"]=> string(43) "Jante pentru Audi A6 Allroad C7 (2011-2019)" } [304]=> array(2) { ["lang_id"]=> string(2) "13" ["seo_title"]=> string(40) "Disky pre Audi A6 Allroad C7 (2011-2019)" } [305]=> array(2) { ["lang_id"]=> string(2) "14" ["seo_title"]=> string(40) "Alufelnik Audi A6 Allroad C7 (2011-2019)" } [306]=> array(2) { ["lang_id"]=> string(2) "15" ["seo_title"]=> string(42) "Jantes pour Audi A6 Allroad C7 (2011-2019)" } [307]=> array(2) { ["lang_id"]=> string(2) "16" ["seo_title"]=> string(48) "Диски для Audi A6 Allroad C7 (2011-2019)" } [308]=> array(2) { ["lang_id"]=> string(1) "1" ["seo_title"]=> string(35) "Felgi do Audi A6 Allroad C8 (2020+)" } [309]=> array(2) { ["lang_id"]=> string(1) "3" ["seo_title"]=> string(37) "Wheels for Audi A6 Allroad C8 (2020+)" } [310]=> array(2) { ["lang_id"]=> string(1) "5" ["seo_title"]=> string(38) "Velgen voor Audi A6 Allroad C8 (2020+)" } [311]=> array(2) { ["lang_id"]=> string(1) "6" ["seo_title"]=> string(37) "Cerchi per Audi A6 Allroad C8 (2020+)" } [312]=> array(2) { ["lang_id"]=> string(1) "7" ["seo_title"]=> string(39) "Llantas para Audi A6 Allroad C8 (2020+)" } [313]=> array(2) { ["lang_id"]=> string(1) "8" ["seo_title"]=> string(38) "Felgen für Audi A6 Allroad C8 (2020+)" } [314]=> array(2) { ["lang_id"]=> string(1) "9" ["seo_title"]=> string(39) "Fälgar till Audi A6 Allroad C8 (2020+)" } [315]=> array(2) { ["lang_id"]=> string(2) "10" ["seo_title"]=> string(36) "Disky pro Audi A6 Allroad C8 (2020+)" } [316]=> array(2) { ["lang_id"]=> string(2) "11" ["seo_title"]=> string(41) "Ratlankiai už Audi A6 Allroad C8 (2020+)" } [317]=> array(2) { ["lang_id"]=> string(2) "12" ["seo_title"]=> string(39) "Jante pentru Audi A6 Allroad C8 (2020+)" } [318]=> array(2) { ["lang_id"]=> string(2) "13" ["seo_title"]=> string(36) "Disky pre Audi A6 Allroad C8 (2020+)" } [319]=> array(2) { ["lang_id"]=> string(2) "14" ["seo_title"]=> string(36) "Alufelnik Audi A6 Allroad C8 (2020+)" } [320]=> array(2) { ["lang_id"]=> string(2) "15" ["seo_title"]=> string(38) "Jantes pour Audi A6 Allroad C8 (2020+)" } [321]=> array(2) { ["lang_id"]=> string(2) "16" ["seo_title"]=> string(44) "Диски для Audi A6 Allroad C8 (2020+)" } [322]=> array(2) { ["lang_id"]=> string(1) "1" ["seo_title"]=> string(34) "Felgi do Audi A7 C7 4G (2010-2017)" } [323]=> array(2) { ["lang_id"]=> string(1) "3" ["seo_title"]=> string(33) "Wheels for Audi A7 C7 (2010-2017)" } [324]=> array(2) { ["lang_id"]=> string(1) "5" ["seo_title"]=> string(34) "Velgen voor Audi A7 C7 (2010-2017)" } [325]=> array(2) { ["lang_id"]=> string(1) "6" ["seo_title"]=> string(33) "Cerchi per Audi A7 C7 (2010-2017)" } [326]=> array(2) { ["lang_id"]=> string(1) "7" ["seo_title"]=> string(35) "Llantas para Audi A7 C7 (2010-2017)" } [327]=> array(2) { ["lang_id"]=> string(1) "8" ["seo_title"]=> string(34) "Felgen für Audi A7 C7 (2010-2017)" } [328]=> array(2) { ["lang_id"]=> string(1) "9" ["seo_title"]=> string(35) "Fälgar till Audi A7 C7 (2010-2017)" } [329]=> array(2) { ["lang_id"]=> string(2) "10" ["seo_title"]=> string(35) "Disky pro Audi A7 C7 4G (2010-2017)" } [330]=> array(2) { ["lang_id"]=> string(2) "11" ["seo_title"]=> string(37) "Ratlankiai už Audi A7 C7 (2010-2017)" } [331]=> array(2) { ["lang_id"]=> string(2) "12" ["seo_title"]=> string(35) "Jante pentru Audi A7 C7 (2010-2017)" } [332]=> array(2) { ["lang_id"]=> string(2) "13" ["seo_title"]=> string(35) "Disky pre Audi A7 C7 4G (2010-2017)" } [333]=> array(2) { ["lang_id"]=> string(2) "14" ["seo_title"]=> string(32) "Alufelnik Audi A7 C7 (2010-2017)" } [334]=> array(2) { ["lang_id"]=> string(2) "15" ["seo_title"]=> string(34) "Jantes pour Audi A7 C7 (2010-2017)" } [335]=> array(2) { ["lang_id"]=> string(2) "16" ["seo_title"]=> string(43) "Диски для Audi A7 C7 4G (2010-2017)" } [336]=> array(2) { ["lang_id"]=> string(1) "1" ["seo_title"]=> string(35) "Felgi do Audi A7 / S7 C8 4K (2018+)" } [337]=> array(2) { ["lang_id"]=> string(1) "3" ["seo_title"]=> string(37) "Wheels for Audi A7 / S7 C8 4K (2018+)" } [338]=> array(2) { ["lang_id"]=> string(1) "5" ["seo_title"]=> string(38) "Velgen voor Audi A7 / S7 C8 4K (2018+)" } [339]=> array(2) { ["lang_id"]=> string(1) "6" ["seo_title"]=> string(37) "Cerchi per Audi A7 / S7 C8 4K (2018+)" } [340]=> array(2) { ["lang_id"]=> string(1) "7" ["seo_title"]=> string(39) "Llantas para Audi A7 / S7 C8 4K (2018+)" } [341]=> array(2) { ["lang_id"]=> string(1) "8" ["seo_title"]=> string(38) "Felgen für Audi A7 / S7 C8 4K (2018+)" } [342]=> array(2) { ["lang_id"]=> string(1) "9" ["seo_title"]=> string(39) "Fälgar till Audi A7 / S7 C8 4K (2018+)" } [343]=> array(2) { ["lang_id"]=> string(2) "10" ["seo_title"]=> string(36) "Disky pro Audi A7 / S7 C8 4K (2018+)" } [344]=> array(2) { ["lang_id"]=> string(2) "11" ["seo_title"]=> string(41) "Ratlankiai už Audi A7 / S7 C8 4K (2018+)" } [345]=> array(2) { ["lang_id"]=> string(2) "12" ["seo_title"]=> string(39) "Jante pentru Audi A7 / S7 C8 4K (2018+)" } [346]=> array(2) { ["lang_id"]=> string(2) "13" ["seo_title"]=> string(36) "Disky pre Audi A7 / S7 C8 4K (2018+)" } [347]=> array(2) { ["lang_id"]=> string(2) "14" ["seo_title"]=> string(36) "Alufelnik Audi A7 / S7 C8 4K (2018+)" } [348]=> array(2) { ["lang_id"]=> string(2) "15" ["seo_title"]=> string(38) "Jantes pour Audi A7 / S7 C8 4K (2018+)" } [349]=> array(2) { ["lang_id"]=> string(2) "16" ["seo_title"]=> string(44) "Диски для Audi A7 / S7 C8 4K (2018+)" } [350]=> array(2) { ["lang_id"]=> string(1) "1" ["seo_title"]=> string(34) "Felgi do Audi S7 C7 4G (2010-2017)" } [351]=> array(2) { ["lang_id"]=> string(1) "3" ["seo_title"]=> string(33) "Wheels for Audi S7 C7 (2010-2017)" } [352]=> array(2) { ["lang_id"]=> string(1) "5" ["seo_title"]=> string(34) "Velgen voor Audi S7 C7 (2010-2017)" } [353]=> array(2) { ["lang_id"]=> string(1) "6" ["seo_title"]=> string(33) "Cerchi per Audi S7 C7 (2010-2017)" } [354]=> array(2) { ["lang_id"]=> string(1) "7" ["seo_title"]=> string(35) "Llantas para Audi S7 C7 (2010-2017)" } [355]=> array(2) { ["lang_id"]=> string(1) "8" ["seo_title"]=> string(34) "Felgen für Audi S7 C7 (2010-2017)" } [356]=> array(2) { ["lang_id"]=> string(1) "9" ["seo_title"]=> string(35) "Fälgar till Audi S7 C7 (2010-2017)" } [357]=> array(2) { ["lang_id"]=> string(2) "10" ["seo_title"]=> string(35) "Disky pro Audi S7 C7 4G (2010-2017)" } [358]=> array(2) { ["lang_id"]=> string(2) "11" ["seo_title"]=> string(37) "Ratlankiai už Audi S7 C7 (2010-2017)" } [359]=> array(2) { ["lang_id"]=> string(2) "12" ["seo_title"]=> string(35) "Jante pentru Audi S7 C7 (2010-2017)" } [360]=> array(2) { ["lang_id"]=> string(2) "13" ["seo_title"]=> string(35) "Disky pre Audi S7 C7 4G (2010-2017)" } [361]=> array(2) { ["lang_id"]=> string(2) "14" ["seo_title"]=> string(32) "Alufelnik Audi S7 C7 (2010-2017)" } [362]=> array(2) { ["lang_id"]=> string(2) "15" ["seo_title"]=> string(34) "Jantes pour Audi S7 C7 (2010-2017)" } [363]=> array(2) { ["lang_id"]=> string(2) "16" ["seo_title"]=> string(43) "Диски для Audi S7 C7 4G (2010-2017)" } [364]=> array(2) { ["lang_id"]=> string(1) "1" ["seo_title"]=> string(36) "Felgi do Audi A8 / S8 D3 (2002-2010)" } [365]=> array(2) { ["lang_id"]=> string(1) "3" ["seo_title"]=> string(38) "Wheels for Audi A8 / S8 D3 (2002-2010)" } [366]=> array(2) { ["lang_id"]=> string(1) "5" ["seo_title"]=> string(39) "Velgen voor Audi A8 / S8 D3 (2002-2010)" } [367]=> array(2) { ["lang_id"]=> string(1) "6" ["seo_title"]=> string(38) "Cerchi per Audi A8 / S8 D3 (2002-2010)" } [368]=> array(2) { ["lang_id"]=> string(1) "7" ["seo_title"]=> string(40) "Llantas para Audi A8 / S8 D3 (2002-2010)" } [369]=> array(2) { ["lang_id"]=> string(1) "8" ["seo_title"]=> string(39) "Felgen für Audi A8 / S8 D3 (2002-2010)" } [370]=> array(2) { ["lang_id"]=> string(1) "9" ["seo_title"]=> string(40) "Fälgar till Audi A8 / S8 D3 (2002-2010)" } [371]=> array(2) { ["lang_id"]=> string(2) "10" ["seo_title"]=> string(37) "Disky pro Audi A8 / S8 D3 (2002-2010)" } [372]=> array(2) { ["lang_id"]=> string(2) "11" ["seo_title"]=> string(42) "Ratlankiai už Audi A8 / S8 D3 (2002-2010)" } [373]=> array(2) { ["lang_id"]=> string(2) "12" ["seo_title"]=> string(40) "Jante pentru Audi A8 / S8 D3 (2002-2010)" } [374]=> array(2) { ["lang_id"]=> string(2) "13" ["seo_title"]=> string(37) "Disky pre Audi A8 / S8 D3 (2002-2010)" } [375]=> array(2) { ["lang_id"]=> string(2) "14" ["seo_title"]=> string(37) "Alufelnik Audi A8 / S8 D3 (2002-2010)" } [376]=> array(2) { ["lang_id"]=> string(2) "15" ["seo_title"]=> string(39) "Jantes pour Audi A8 / S8 D3 (2002-2010)" } [377]=> array(2) { ["lang_id"]=> string(2) "16" ["seo_title"]=> string(45) "Диски для Audi A8 / S8 D3 (2002-2010)" } [378]=> array(2) { ["lang_id"]=> string(1) "1" ["seo_title"]=> string(36) "Felgi do Audi A8 / S8 D4 (2010-2017)" } [379]=> array(2) { ["lang_id"]=> string(1) "3" ["seo_title"]=> string(38) "Wheels for Audi A8 / S8 D4 (2010-2017)" } [380]=> array(2) { ["lang_id"]=> string(1) "5" ["seo_title"]=> string(39) "Velgen voor Audi A8 / S8 D4 (2010-2017)" } [381]=> array(2) { ["lang_id"]=> string(1) "6" ["seo_title"]=> string(38) "Cerchi per Audi A8 / S8 D4 (2010-2017)" } [382]=> array(2) { ["lang_id"]=> string(1) "7" ["seo_title"]=> string(40) "Llantas para Audi A8 / S8 D4 (2010-2017)" } [383]=> array(2) { ["lang_id"]=> string(1) "8" ["seo_title"]=> string(39) "Felgen für Audi A8 / S8 D4 (2010-2017)" } [384]=> array(2) { ["lang_id"]=> string(1) "9" ["seo_title"]=> string(40) "Fälgar till Audi A8 / S8 D4 (2010-2017)" } [385]=> array(2) { ["lang_id"]=> string(2) "10" ["seo_title"]=> string(37) "Disky pro Audi A8 / S8 D4 (2010-2017)" } [386]=> array(2) { ["lang_id"]=> string(2) "11" ["seo_title"]=> string(42) "Ratlankiai už Audi A8 / S8 D4 (2010-2017)" } [387]=> array(2) { ["lang_id"]=> string(2) "12" ["seo_title"]=> string(40) "Jante pentru Audi A8 / S8 D4 (2010-2017)" } [388]=> array(2) { ["lang_id"]=> string(2) "13" ["seo_title"]=> string(37) "Disky pre Audi A8 / S8 D4 (2010-2017)" } [389]=> array(2) { ["lang_id"]=> string(2) "14" ["seo_title"]=> string(37) "Alufelnik Audi A8 / S8 D4 (2010-2017)" } [390]=> array(2) { ["lang_id"]=> string(2) "15" ["seo_title"]=> string(39) "Jantes pour Audi A8 / S8 D4 (2010-2017)" } [391]=> array(2) { ["lang_id"]=> string(2) "16" ["seo_title"]=> string(45) "Диски для Audi A8 / S8 D4 (2010-2017)" } [392]=> array(2) { ["lang_id"]=> string(1) "1" ["seo_title"]=> string(32) "Felgi do Audi A8 / S8 D5 (2017+)" } [393]=> array(2) { ["lang_id"]=> string(1) "3" ["seo_title"]=> string(34) "Wheels for Audi A8 / S8 D5 (2017+)" } [394]=> array(2) { ["lang_id"]=> string(1) "5" ["seo_title"]=> string(35) "Velgen voor Audi A8 / S8 D5 (2017+)" } [395]=> array(2) { ["lang_id"]=> string(1) "6" ["seo_title"]=> string(34) "Cerchi per Audi A8 / S8 D5 (2017+)" } [396]=> array(2) { ["lang_id"]=> string(1) "7" ["seo_title"]=> string(36) "Llantas para Audi A8 / S8 D5 (2017+)" } [397]=> array(2) { ["lang_id"]=> string(1) "8" ["seo_title"]=> string(35) "Felgen für Audi A8 / S8 D5 (2017+)" } [398]=> array(2) { ["lang_id"]=> string(1) "9" ["seo_title"]=> string(36) "Fälgar till Audi A8 / S8 D5 (2017+)" } [399]=> array(2) { ["lang_id"]=> string(2) "10" ["seo_title"]=> string(33) "Disky pro Audi A8 / S8 D5 (2017+)" } [400]=> array(2) { ["lang_id"]=> string(2) "11" ["seo_title"]=> string(38) "Ratlankiai už Audi A8 / S8 D5 (2017+)" } [401]=> array(2) { ["lang_id"]=> string(2) "12" ["seo_title"]=> string(36) "Jante pentru Audi A8 / S8 D5 (2017+)" } [402]=> array(2) { ["lang_id"]=> string(2) "13" ["seo_title"]=> string(33) "Disky pre Audi A8 / S8 D5 (2017+)" } [403]=> array(2) { ["lang_id"]=> string(2) "14" ["seo_title"]=> string(33) "Alufelnik Audi A8 / S8 D5 (2017+)" } [404]=> array(2) { ["lang_id"]=> string(2) "15" ["seo_title"]=> string(35) "Jantes pour Audi A8 / S8 D5 (2017+)" } [405]=> array(2) { ["lang_id"]=> string(2) "16" ["seo_title"]=> string(41) "Диски для Audi A8 / S8 D5 (2017+)" } [406]=> array(2) { ["lang_id"]=> string(1) "1" ["seo_title"]=> string(16) "Felgi do Audi Q2" } [407]=> array(2) { ["lang_id"]=> string(1) "3" ["seo_title"]=> string(18) "Wheels for Audi Q2" } [408]=> array(2) { ["lang_id"]=> string(1) "5" ["seo_title"]=> string(19) "Velgen voor Audi Q2" } [409]=> array(2) { ["lang_id"]=> string(1) "6" ["seo_title"]=> string(18) "Cerchi per Audi Q2" } [410]=> array(2) { ["lang_id"]=> string(1) "7" ["seo_title"]=> string(20) "Llantas para Audi Q2" } [411]=> array(2) { ["lang_id"]=> string(1) "8" ["seo_title"]=> string(19) "Felgen für Audi Q2" } [412]=> array(2) { ["lang_id"]=> string(1) "9" ["seo_title"]=> string(20) "Fälgar till Audi Q2" } [413]=> array(2) { ["lang_id"]=> string(2) "10" ["seo_title"]=> string(17) "Disky pro Audi Q2" } [414]=> array(2) { ["lang_id"]=> string(2) "11" ["seo_title"]=> string(22) "Ratlankiai už Audi Q2" } [415]=> array(2) { ["lang_id"]=> string(2) "12" ["seo_title"]=> string(20) "Jante pentru Audi Q2" } [416]=> array(2) { ["lang_id"]=> string(2) "13" ["seo_title"]=> string(17) "Disky pre Audi Q2" } [417]=> array(2) { ["lang_id"]=> string(2) "14" ["seo_title"]=> string(17) "Alufelnik Audi Q2" } [418]=> array(2) { ["lang_id"]=> string(2) "15" ["seo_title"]=> string(19) "Jantes pour Audi Q2" } [419]=> array(2) { ["lang_id"]=> string(2) "16" ["seo_title"]=> string(25) "Диски для Audi Q2" } [420]=> array(2) { ["lang_id"]=> string(1) "1" ["seo_title"]=> string(31) "Felgi do Audi Q3 8U (2011-2018)" } [421]=> array(2) { ["lang_id"]=> string(1) "3" ["seo_title"]=> string(32) "Wheels for Audi Q3 I (2011-2018)" } [422]=> array(2) { ["lang_id"]=> string(1) "5" ["seo_title"]=> string(33) "Velgen voor Audi Q3 I (2011-2018)" } [423]=> array(2) { ["lang_id"]=> string(1) "6" ["seo_title"]=> string(32) "Cerchi per Audi Q3 I (2011-2018)" } [424]=> array(2) { ["lang_id"]=> string(1) "7" ["seo_title"]=> string(34) "Llantas para Audi Q3 I (2011-2018)" } [425]=> array(2) { ["lang_id"]=> string(1) "8" ["seo_title"]=> string(33) "Felgen für Audi Q3 I (2011-2018)" } [426]=> array(2) { ["lang_id"]=> string(1) "9" ["seo_title"]=> string(34) "Fälgar till Audi Q3 I (2011-2018)" } [427]=> array(2) { ["lang_id"]=> string(2) "10" ["seo_title"]=> string(32) "Disky pro Audi Q3 8U (2011-2018)" } [428]=> array(2) { ["lang_id"]=> string(2) "11" ["seo_title"]=> string(36) "Ratlankiai už Audi Q3 I (2011-2018)" } [429]=> array(2) { ["lang_id"]=> string(2) "12" ["seo_title"]=> string(34) "Jante pentru Audi Q3 I (2011-2018)" } [430]=> array(2) { ["lang_id"]=> string(2) "13" ["seo_title"]=> string(32) "Disky pre Audi Q3 8U (2011-2018)" } [431]=> array(2) { ["lang_id"]=> string(2) "14" ["seo_title"]=> string(31) "Alufelnik Audi Q3 I (2011-2018)" } [432]=> array(2) { ["lang_id"]=> string(2) "15" ["seo_title"]=> string(33) "Jantes pour Audi Q3 I (2011-2018)" } [433]=> array(2) { ["lang_id"]=> string(2) "16" ["seo_title"]=> string(40) "Диски для Audi Q3 8U (2011-2018)" } [434]=> array(2) { ["lang_id"]=> string(1) "1" ["seo_title"]=> string(27) "Felgi do Audi Q3 F3 (2018+)" } [435]=> array(2) { ["lang_id"]=> string(1) "3" ["seo_title"]=> string(29) "Wheels for Audi Q3 II (2018+)" } [436]=> array(2) { ["lang_id"]=> string(1) "5" ["seo_title"]=> string(30) "Velgen voor Audi Q3 II (2018+)" } [437]=> array(2) { ["lang_id"]=> string(1) "6" ["seo_title"]=> string(29) "Cerchi per Audi Q3 II (2018+)" } [438]=> array(2) { ["lang_id"]=> string(1) "7" ["seo_title"]=> string(31) "Llantas para Audi Q3 II (2018+)" } [439]=> array(2) { ["lang_id"]=> string(1) "8" ["seo_title"]=> string(30) "Felgen für Audi Q3 II (2018+)" } [440]=> array(2) { ["lang_id"]=> string(1) "9" ["seo_title"]=> string(31) "Fälgar till Audi Q3 II (2018+)" } [441]=> array(2) { ["lang_id"]=> string(2) "10" ["seo_title"]=> string(28) "Disky pro Audi Q3 F3 (2018+)" } [442]=> array(2) { ["lang_id"]=> string(2) "11" ["seo_title"]=> string(33) "Ratlankiai už Audi Q3 II (2018+)" } [443]=> array(2) { ["lang_id"]=> string(2) "12" ["seo_title"]=> string(31) "Jante pentru Audi Q3 II (2018+)" } [444]=> array(2) { ["lang_id"]=> string(2) "13" ["seo_title"]=> string(28) "Disky pre Audi Q3 F3 (2018+)" } [445]=> array(2) { ["lang_id"]=> string(2) "14" ["seo_title"]=> string(28) "Alufelnik Audi Q3 II (2018+)" } [446]=> array(2) { ["lang_id"]=> string(2) "15" ["seo_title"]=> string(30) "Jantes pour Audi Q3 II (2018+)" } [447]=> array(2) { ["lang_id"]=> string(2) "16" ["seo_title"]=> string(36) "Диски для Audi Q3 F3 (2018+)" } [448]=> array(2) { ["lang_id"]=> string(1) "1" ["seo_title"]=> string(37) "Felgi do Audi Q3 Sportback F3 (2019+)" } [449]=> array(2) { ["lang_id"]=> string(1) "3" ["seo_title"]=> string(39) "Wheels for Audi Q3 Sportback F3 (2019+)" } [450]=> array(2) { ["lang_id"]=> string(1) "5" ["seo_title"]=> string(40) "Velgen voor Audi Q3 Sportback F3 (2019+)" } [451]=> array(2) { ["lang_id"]=> string(1) "6" ["seo_title"]=> string(39) "Cerchi per Audi Q3 Sportback F3 (2019+)" } [452]=> array(2) { ["lang_id"]=> string(1) "7" ["seo_title"]=> string(41) "Llantas para Audi Q3 Sportback F3 (2019+)" } [453]=> array(2) { ["lang_id"]=> string(1) "8" ["seo_title"]=> string(40) "Felgen für Audi Q3 Sportback F3 (2019+)" } [454]=> array(2) { ["lang_id"]=> string(1) "9" ["seo_title"]=> string(41) "Fälgar till Audi Q3 Sportback F3 (2019+)" } [455]=> array(2) { ["lang_id"]=> string(2) "10" ["seo_title"]=> string(38) "Disky pro Audi Q3 Sportback F3 (2019+)" } [456]=> array(2) { ["lang_id"]=> string(2) "11" ["seo_title"]=> string(43) "Ratlankiai už Audi Q3 Sportback F3 (2019+)" } [457]=> array(2) { ["lang_id"]=> string(2) "12" ["seo_title"]=> string(41) "Jante pentru Audi Q3 Sportback F3 (2019+)" } [458]=> array(2) { ["lang_id"]=> string(2) "13" ["seo_title"]=> string(38) "Disky pre Audi Q3 Sportback F3 (2019+)" } [459]=> array(2) { ["lang_id"]=> string(2) "14" ["seo_title"]=> string(38) "Alufelnik Audi Q3 Sportback F3 (2019+)" } [460]=> array(2) { ["lang_id"]=> string(2) "15" ["seo_title"]=> string(40) "Jantes pour Audi Q3 Sportback F3 (2019+)" } [461]=> array(2) { ["lang_id"]=> string(2) "16" ["seo_title"]=> string(46) "Диски для Audi Q3 Sportback F3 (2019+)" } [462]=> array(2) { ["lang_id"]=> string(1) "1" ["seo_title"]=> string(37) "Felgi do Audi Q5 / SQ5 8R (2008-2016)" } [463]=> array(2) { ["lang_id"]=> string(1) "3" ["seo_title"]=> string(39) "Wheels for Audi Q5 / SQ5 8R (2008-2016)" } [464]=> array(2) { ["lang_id"]=> string(1) "5" ["seo_title"]=> string(40) "Velgen voor Audi Q5 / SQ5 8R (2008-2016)" } [465]=> array(2) { ["lang_id"]=> string(1) "6" ["seo_title"]=> string(39) "Cerchi per Audi Q5 / SQ5 8R (2008-2016)" } [466]=> array(2) { ["lang_id"]=> string(1) "7" ["seo_title"]=> string(41) "Llantas para Audi Q5 / SQ5 8R (2008-2016)" } [467]=> array(2) { ["lang_id"]=> string(1) "8" ["seo_title"]=> string(40) "Felgen für Audi Q5 / SQ5 8R (2008-2016)" } [468]=> array(2) { ["lang_id"]=> string(1) "9" ["seo_title"]=> string(41) "Fälgar till Audi Q5 / SQ5 8R (2008-2016)" } [469]=> array(2) { ["lang_id"]=> string(2) "10" ["seo_title"]=> string(38) "Disky pro Audi Q5 / SQ5 8R (2008-2016)" } [470]=> array(2) { ["lang_id"]=> string(2) "11" ["seo_title"]=> string(43) "Ratlankiai už Audi Q5 / SQ5 8R (2008-2016)" } [471]=> array(2) { ["lang_id"]=> string(2) "12" ["seo_title"]=> string(41) "Jante pentru Audi Q5 / SQ5 8R (2008-2016)" } [472]=> array(2) { ["lang_id"]=> string(2) "13" ["seo_title"]=> string(38) "Disky pre Audi Q5 / SQ5 8R (2008-2016)" } [473]=> array(2) { ["lang_id"]=> string(2) "14" ["seo_title"]=> string(38) "Alufelnik Audi Q5 / SQ5 8R (2008-2016)" } [474]=> array(2) { ["lang_id"]=> string(2) "15" ["seo_title"]=> string(40) "Jantes pour Audi Q5 / SQ5 8R (2008-2016)" } [475]=> array(2) { ["lang_id"]=> string(2) "16" ["seo_title"]=> string(46) "Диски для Audi Q5 / SQ5 8R (2008-2016)" } [476]=> array(2) { ["lang_id"]=> string(1) "1" ["seo_title"]=> string(33) "Felgi do Audi Q5 / SQ5 FY (2017+)" } [477]=> array(2) { ["lang_id"]=> string(1) "3" ["seo_title"]=> string(35) "Wheels for Audi Q5 / SQ5 FY (2017+)" } [478]=> array(2) { ["lang_id"]=> string(1) "5" ["seo_title"]=> string(36) "Velgen voor Audi Q5 / SQ5 FY (2017+)" } [479]=> array(2) { ["lang_id"]=> string(1) "6" ["seo_title"]=> string(35) "Cerchi per Audi Q5 / SQ5 FY (2017+)" } [480]=> array(2) { ["lang_id"]=> string(1) "7" ["seo_title"]=> string(37) "Llantas para Audi Q5 / SQ5 FY (2017+)" } [481]=> array(2) { ["lang_id"]=> string(1) "8" ["seo_title"]=> string(36) "Felgen für Audi Q5 / SQ5 FY (2017+)" } [482]=> array(2) { ["lang_id"]=> string(1) "9" ["seo_title"]=> string(37) "Fälgar till Audi Q5 / SQ5 FY (2017+)" } [483]=> array(2) { ["lang_id"]=> string(2) "10" ["seo_title"]=> string(34) "Disky pro Audi Q5 / SQ5 FY (2017+)" } [484]=> array(2) { ["lang_id"]=> string(2) "11" ["seo_title"]=> string(39) "Ratlankiai už Audi Q5 / SQ5 FY (2017+)" } [485]=> array(2) { ["lang_id"]=> string(2) "12" ["seo_title"]=> string(37) "Jante pentru Audi Q5 / SQ5 FY (2017+)" } [486]=> array(2) { ["lang_id"]=> string(2) "13" ["seo_title"]=> string(34) "Disky pre Audi Q5 / SQ5 FY (2017+)" } [487]=> array(2) { ["lang_id"]=> string(2) "14" ["seo_title"]=> string(34) "Alufelnik Audi Q5 / SQ5 FY (2017+)" } [488]=> array(2) { ["lang_id"]=> string(2) "15" ["seo_title"]=> string(36) "Jantes pour Audi Q5 / SQ5 FY (2017+)" } [489]=> array(2) { ["lang_id"]=> string(2) "16" ["seo_title"]=> string(42) "Диски для Audi Q5 / SQ5 FY (2017+)" } [490]=> array(2) { ["lang_id"]=> string(1) "1" ["seo_title"]=> string(33) "Felgi do Audi Q7 I 4L (2005-2015)" } [491]=> array(2) { ["lang_id"]=> string(1) "3" ["seo_title"]=> string(32) "Wheels for Audi Q7 I (2005-2015)" } [492]=> array(2) { ["lang_id"]=> string(1) "5" ["seo_title"]=> string(33) "Velgen voor Audi Q7 I (2005-2015)" } [493]=> array(2) { ["lang_id"]=> string(1) "6" ["seo_title"]=> string(32) "Cerchi per Audi Q7 I (2005-2015)" } [494]=> array(2) { ["lang_id"]=> string(1) "7" ["seo_title"]=> string(34) "Llantas para Audi Q7 I (2005-2015)" } [495]=> array(2) { ["lang_id"]=> string(1) "8" ["seo_title"]=> string(33) "Felgen für Audi Q7 I (2005-2015)" } [496]=> array(2) { ["lang_id"]=> string(1) "9" ["seo_title"]=> string(34) "Fälgar till Audi Q7 I (2005-2015)" } [497]=> array(2) { ["lang_id"]=> string(2) "10" ["seo_title"]=> string(34) "Disky pro Audi Q7 I 4L (2005-2015)" } [498]=> array(2) { ["lang_id"]=> string(2) "11" ["seo_title"]=> string(36) "Ratlankiai už Audi Q7 I (2005-2015)" } [499]=> array(2) { ["lang_id"]=> string(2) "12" ["seo_title"]=> string(34) "Jante pentru Audi Q7 I (2005-2015)" } [500]=> array(2) { ["lang_id"]=> string(2) "13" ["seo_title"]=> string(34) "Disky pre Audi Q7 I 4L (2005-2015)" } [501]=> array(2) { ["lang_id"]=> string(2) "14" ["seo_title"]=> string(31) "Alufelnik Audi Q7 I (2005-2015)" } [502]=> array(2) { ["lang_id"]=> string(2) "15" ["seo_title"]=> string(33) "Jantes pour Audi Q7 I (2005-2015)" } [503]=> array(2) { ["lang_id"]=> string(2) "16" ["seo_title"]=> string(42) "Диски для Audi Q7 I 4L (2005-2015)" } [504]=> array(2) { ["lang_id"]=> string(1) "1" ["seo_title"]=> string(36) "Felgi do Audi Q7 / SQ7 II 4M (2015+)" } [505]=> array(2) { ["lang_id"]=> string(1) "3" ["seo_title"]=> string(35) "Wheels for Audi Q7 / SQ7 II (2015+)" } [506]=> array(2) { ["lang_id"]=> string(1) "5" ["seo_title"]=> string(36) "Velgen voor Audi Q7 / SQ7 II (2015+)" } [507]=> array(2) { ["lang_id"]=> string(1) "6" ["seo_title"]=> string(35) "Cerchi per Audi Q7 / SQ7 II (2015+)" } [508]=> array(2) { ["lang_id"]=> string(1) "7" ["seo_title"]=> string(37) "Llantas para Audi Q7 / SQ7 II (2015+)" } [509]=> array(2) { ["lang_id"]=> string(1) "8" ["seo_title"]=> string(36) "Felgen für Audi Q7 / SQ7 II (2015+)" } [510]=> array(2) { ["lang_id"]=> string(1) "9" ["seo_title"]=> string(37) "Fälgar till Audi Q7 / SQ7 II (2015+)" } [511]=> array(2) { ["lang_id"]=> string(2) "10" ["seo_title"]=> string(37) "Disky pro Audi Q7 / SQ7 II 4M (2015+)" } [512]=> array(2) { ["lang_id"]=> string(2) "11" ["seo_title"]=> string(39) "Ratlankiai už Audi Q7 / SQ7 II (2015+)" } [513]=> array(2) { ["lang_id"]=> string(2) "12" ["seo_title"]=> string(37) "Jante pentru Audi Q7 / SQ7 II (2015+)" } [514]=> array(2) { ["lang_id"]=> string(2) "13" ["seo_title"]=> string(37) "Disky pre Audi Q7 / SQ7 II 4M (2015+)" } [515]=> array(2) { ["lang_id"]=> string(2) "14" ["seo_title"]=> string(34) "Alufelnik Audi Q7 / SQ7 II (2015+)" } [516]=> array(2) { ["lang_id"]=> string(2) "15" ["seo_title"]=> string(36) "Jantes pour Audi Q7 / SQ7 II (2015+)" } [517]=> array(2) { ["lang_id"]=> string(2) "16" ["seo_title"]=> string(45) "Диски для Audi Q7 / SQ7 II 4M (2015+)" } [518]=> array(2) { ["lang_id"]=> string(1) "1" ["seo_title"]=> string(45) "Felgi do Audi TT / TTS / TT-RS 8J (2006-2013)" } [519]=> array(2) { ["lang_id"]=> string(1) "3" ["seo_title"]=> string(47) "Wheels for Audi TT / TTS / TT-RS 8J (2006-2013)" } [520]=> array(2) { ["lang_id"]=> string(1) "5" ["seo_title"]=> string(48) "Velgen voor Audi TT / TTS / TT-RS 8J (2006-2013)" } [521]=> array(2) { ["lang_id"]=> string(1) "6" ["seo_title"]=> string(47) "Cerchi per Audi TT / TTS / TT-RS 8J (2006-2013)" } [522]=> array(2) { ["lang_id"]=> string(1) "7" ["seo_title"]=> string(49) "Llantas para Audi TT / TTS / TT-RS 8J (2006-2013)" } [523]=> array(2) { ["lang_id"]=> string(1) "8" ["seo_title"]=> string(48) "Felgen für Audi TT / TTS / TT-RS 8J (2006-2013)" } [524]=> array(2) { ["lang_id"]=> string(1) "9" ["seo_title"]=> string(49) "Fälgar till Audi TT / TTS / TT-RS 8J (2006-2013)" } [525]=> array(2) { ["lang_id"]=> string(2) "10" ["seo_title"]=> string(46) "Disky pro Audi TT / TTS / TT-RS 8J (2006-2013)" } [526]=> array(2) { ["lang_id"]=> string(2) "11" ["seo_title"]=> string(51) "Ratlankiai už Audi TT / TTS / TT-RS 8J (2006-2013)" } [527]=> array(2) { ["lang_id"]=> string(2) "12" ["seo_title"]=> string(49) "Jante pentru Audi TT / TTS / TT-RS 8J (2006-2013)" } [528]=> array(2) { ["lang_id"]=> string(2) "13" ["seo_title"]=> string(46) "Disky pre Audi TT / TTS / TT-RS 8J (2006-2013)" } [529]=> array(2) { ["lang_id"]=> string(2) "14" ["seo_title"]=> string(46) "Alufelnik Audi TT / TTS / TT-RS 8J (2006-2013)" } [530]=> array(2) { ["lang_id"]=> string(2) "15" ["seo_title"]=> string(48) "Jantes pour Audi TT / TTS / TT-RS 8J (2006-2013)" } [531]=> array(2) { ["lang_id"]=> string(2) "16" ["seo_title"]=> string(54) "Диски для Audi TT / TTS / TT-RS 8J (2006-2013)" } [532]=> array(2) { ["lang_id"]=> string(1) "1" ["seo_title"]=> string(33) "Felgi do Audi TT / TTS 8S (2014+)" } [533]=> array(2) { ["lang_id"]=> string(1) "3" ["seo_title"]=> string(35) "Wheels for Audi TT / TTS 8S (2014+)" } [534]=> array(2) { ["lang_id"]=> string(1) "5" ["seo_title"]=> string(36) "Velgen voor Audi TT / TTS 8S (2014+)" } [535]=> array(2) { ["lang_id"]=> string(1) "6" ["seo_title"]=> string(35) "Cerchi per Audi TT / TTS 8S (2014+)" } [536]=> array(2) { ["lang_id"]=> string(1) "7" ["seo_title"]=> string(37) "Llantas para Audi TT / TTS 8S (2014+)" } [537]=> array(2) { ["lang_id"]=> string(1) "8" ["seo_title"]=> string(36) "Felgen für Audi TT / TTS 8S (2014+)" } [538]=> array(2) { ["lang_id"]=> string(1) "9" ["seo_title"]=> string(37) "Fälgar till Audi TT / TTS 8S (2014+)" } [539]=> array(2) { ["lang_id"]=> string(2) "10" ["seo_title"]=> string(34) "Disky pro Audi TT / TTS 8S (2014+)" } [540]=> array(2) { ["lang_id"]=> string(2) "11" ["seo_title"]=> string(39) "Ratlankiai už Audi TT / TTS 8S (2014+)" } [541]=> array(2) { ["lang_id"]=> string(2) "12" ["seo_title"]=> string(37) "Jante pentru Audi TT / TTS 8S (2014+)" } [542]=> array(2) { ["lang_id"]=> string(2) "13" ["seo_title"]=> string(34) "Disky pre Audi TT / TTS 8S (2014+)" } [543]=> array(2) { ["lang_id"]=> string(2) "14" ["seo_title"]=> string(34) "Alufelnik Audi TT / TTS 8S (2014+)" } [544]=> array(2) { ["lang_id"]=> string(2) "15" ["seo_title"]=> string(36) "Jantes pour Audi TT / TTS 8S (2014+)" } [545]=> array(2) { ["lang_id"]=> string(2) "16" ["seo_title"]=> string(42) "Диски для Audi TT / TTS 8S (2014+)" } [546]=> array(2) { ["lang_id"]=> string(1) "1" ["seo_title"]=> string(30) "Felgi do Audi TT-RS 8S (2014+)" } [547]=> array(2) { ["lang_id"]=> string(1) "3" ["seo_title"]=> string(32) "Wheels for Audi TT-RS 8S (2014+)" } [548]=> array(2) { ["lang_id"]=> string(1) "5" ["seo_title"]=> string(33) "Velgen voor Audi TT-RS 8S (2014+)" } [549]=> array(2) { ["lang_id"]=> string(1) "6" ["seo_title"]=> string(32) "Cerchi per Audi TT-RS 8S (2014+)" } [550]=> array(2) { ["lang_id"]=> string(1) "7" ["seo_title"]=> string(34) "Llantas para Audi TT-RS 8S (2014+)" } [551]=> array(2) { ["lang_id"]=> string(1) "8" ["seo_title"]=> string(33) "Felgen für Audi TT-RS 8S (2014+)" } [552]=> array(2) { ["lang_id"]=> string(1) "9" ["seo_title"]=> string(34) "Fälgar till Audi TT-RS 8S (2014+)" } [553]=> array(2) { ["lang_id"]=> string(2) "10" ["seo_title"]=> string(31) "Disky pro Audi TT-RS 8S (2014+)" } [554]=> array(2) { ["lang_id"]=> string(2) "11" ["seo_title"]=> string(36) "Ratlankiai už Audi TT-RS 8S (2014+)" } [555]=> array(2) { ["lang_id"]=> string(2) "12" ["seo_title"]=> string(34) "Jante pentru Audi TT-RS 8S (2014+)" } [556]=> array(2) { ["lang_id"]=> string(2) "13" ["seo_title"]=> string(31) "Disky pre Audi TT-RS 8S (2014+)" } [557]=> array(2) { ["lang_id"]=> string(2) "14" ["seo_title"]=> string(31) "Alufelnik Audi TT-RS 8S (2014+)" } [558]=> array(2) { ["lang_id"]=> string(2) "15" ["seo_title"]=> string(33) "Jantes pour Audi TT-RS 8S (2014+)" } [559]=> array(2) { ["lang_id"]=> string(2) "16" ["seo_title"]=> string(39) "Диски для Audi TT-RS 8S (2014+)" } [560]=> array(2) { ["lang_id"]=> string(1) "1" ["seo_title"]=> string(32) "Felgi do Audi RS4 B5 (1999-2001)" } [561]=> array(2) { ["lang_id"]=> string(1) "3" ["seo_title"]=> string(34) "Wheels for Audi RS4 B5 (1999-2001)" } [562]=> array(2) { ["lang_id"]=> string(1) "5" ["seo_title"]=> string(35) "Velgen voor Audi RS4 B5 (1999-2001)" } [563]=> array(2) { ["lang_id"]=> string(1) "6" ["seo_title"]=> string(34) "Cerchi per Audi RS4 B5 (1999-2001)" } [564]=> array(2) { ["lang_id"]=> string(1) "7" ["seo_title"]=> string(36) "Llantas para Audi RS4 B5 (1999-2001)" } [565]=> array(2) { ["lang_id"]=> string(1) "8" ["seo_title"]=> string(35) "Felgen für Audi RS4 B5 (1999-2001)" } [566]=> array(2) { ["lang_id"]=> string(1) "9" ["seo_title"]=> string(36) "Fälgar till Audi RS4 B5 (1999-2001)" } [567]=> array(2) { ["lang_id"]=> string(2) "10" ["seo_title"]=> string(33) "Disky pro Audi RS4 B5 (1999-2001)" } [568]=> array(2) { ["lang_id"]=> string(2) "11" ["seo_title"]=> string(38) "Ratlankiai už Audi RS4 B5 (1999-2001)" } [569]=> array(2) { ["lang_id"]=> string(2) "12" ["seo_title"]=> string(36) "Jante pentru Audi RS4 B5 (1999-2001)" } [570]=> array(2) { ["lang_id"]=> string(2) "13" ["seo_title"]=> string(33) "Disky pre Audi RS4 B5 (1999-2001)" } [571]=> array(2) { ["lang_id"]=> string(2) "14" ["seo_title"]=> string(33) "Alufelnik Audi RS4 B5 (1999-2001)" } [572]=> array(2) { ["lang_id"]=> string(2) "15" ["seo_title"]=> string(35) "Jantes pour Audi RS4 B5 (1999-2001)" } [573]=> array(2) { ["lang_id"]=> string(2) "16" ["seo_title"]=> string(41) "Диски для Audi RS4 B5 (1999-2001)" } [574]=> array(2) { ["lang_id"]=> string(1) "1" ["seo_title"]=> string(32) "Felgi do Audi RS4 B7 (2005-2009)" } [575]=> array(2) { ["lang_id"]=> string(1) "3" ["seo_title"]=> string(34) "Wheels for Audi RS4 B7 (2005-2009)" } [576]=> array(2) { ["lang_id"]=> string(1) "5" ["seo_title"]=> string(35) "Velgen voor Audi RS4 B7 (2005-2009)" } [577]=> array(2) { ["lang_id"]=> string(1) "6" ["seo_title"]=> string(34) "Cerchi per Audi RS4 B7 (2005-2009)" } [578]=> array(2) { ["lang_id"]=> string(1) "7" ["seo_title"]=> string(36) "Llantas para Audi RS4 B7 (2005-2009)" } [579]=> array(2) { ["lang_id"]=> string(1) "8" ["seo_title"]=> string(35) "Felgen für Audi RS4 B7 (2005-2009)" } [580]=> array(2) { ["lang_id"]=> string(1) "9" ["seo_title"]=> string(36) "Fälgar till Audi RS4 B7 (2005-2009)" } [581]=> array(2) { ["lang_id"]=> string(2) "10" ["seo_title"]=> string(33) "Disky pro Audi RS4 B7 (2005-2009)" } [582]=> array(2) { ["lang_id"]=> string(2) "11" ["seo_title"]=> string(38) "Ratlankiai už Audi RS4 B7 (2005-2009)" } [583]=> array(2) { ["lang_id"]=> string(2) "12" ["seo_title"]=> string(36) "Jante pentru Audi RS4 B7 (2005-2009)" } [584]=> array(2) { ["lang_id"]=> string(2) "13" ["seo_title"]=> string(33) "Disky pre Audi RS4 B7 (2005-2009)" } [585]=> array(2) { ["lang_id"]=> string(2) "14" ["seo_title"]=> string(33) "Alufelnik Audi RS4 B7 (2005-2009)" } [586]=> array(2) { ["lang_id"]=> string(2) "15" ["seo_title"]=> string(35) "Jantes pour Audi RS4 B7 (2005-2009)" } [587]=> array(2) { ["lang_id"]=> string(2) "16" ["seo_title"]=> string(41) "Диски для Audi RS4 B7 (2005-2009)" } [588]=> array(2) { ["lang_id"]=> string(1) "1" ["seo_title"]=> string(32) "Felgi do Audi RS4 B8 (2012-2017)" } [589]=> array(2) { ["lang_id"]=> string(1) "3" ["seo_title"]=> string(34) "Wheels for Audi RS4 B8 (2012-2017)" } [590]=> array(2) { ["lang_id"]=> string(1) "5" ["seo_title"]=> string(35) "Velgen voor Audi RS4 B8 (2012-2017)" } [591]=> array(2) { ["lang_id"]=> string(1) "6" ["seo_title"]=> string(34) "Cerchi per Audi RS4 B8 (2012-2017)" } [592]=> array(2) { ["lang_id"]=> string(1) "7" ["seo_title"]=> string(36) "Llantas para Audi RS4 B8 (2012-2017)" } [593]=> array(2) { ["lang_id"]=> string(1) "8" ["seo_title"]=> string(35) "Felgen für Audi RS4 B8 (2012-2017)" } [594]=> array(2) { ["lang_id"]=> string(1) "9" ["seo_title"]=> string(36) "Fälgar till Audi RS4 B8 (2012-2017)" } [595]=> array(2) { ["lang_id"]=> string(2) "10" ["seo_title"]=> string(33) "Disky pro Audi RS4 B8 (2012-2017)" } [596]=> array(2) { ["lang_id"]=> string(2) "11" ["seo_title"]=> string(38) "Ratlankiai už Audi RS4 B8 (2012-2017)" } [597]=> array(2) { ["lang_id"]=> string(2) "12" ["seo_title"]=> string(36) "Jante pentru Audi RS4 B8 (2012-2017)" } [598]=> array(2) { ["lang_id"]=> string(2) "13" ["seo_title"]=> string(33) "Disky pre Audi RS4 B8 (2012-2017)" } [599]=> array(2) { ["lang_id"]=> string(2) "14" ["seo_title"]=> string(33) "Alufelnik Audi RS4 B8 (2012-2017)" } [600]=> array(2) { ["lang_id"]=> string(2) "15" ["seo_title"]=> string(35) "Jantes pour Audi RS4 B8 (2012-2017)" } [601]=> array(2) { ["lang_id"]=> string(2) "16" ["seo_title"]=> string(41) "Диски для Audi RS4 B8 (2012-2017)" } [602]=> array(2) { ["lang_id"]=> string(1) "1" ["seo_title"]=> string(28) "Felgi do Audi RS4 B9 (2017+)" } [603]=> array(2) { ["lang_id"]=> string(1) "3" ["seo_title"]=> string(30) "Wheels for Audi RS4 B9 (2017+)" } [604]=> array(2) { ["lang_id"]=> string(1) "5" ["seo_title"]=> string(31) "Velgen voor Audi RS4 B9 (2017+)" } [605]=> array(2) { ["lang_id"]=> string(1) "6" ["seo_title"]=> string(30) "Cerchi per Audi RS4 B9 (2017+)" } [606]=> array(2) { ["lang_id"]=> string(1) "7" ["seo_title"]=> string(32) "Llantas para Audi RS4 B9 (2017+)" } [607]=> array(2) { ["lang_id"]=> string(1) "8" ["seo_title"]=> string(31) "Felgen für Audi RS4 B9 (2017+)" } [608]=> array(2) { ["lang_id"]=> string(1) "9" ["seo_title"]=> string(32) "Fälgar till Audi RS4 B9 (2017+)" } [609]=> array(2) { ["lang_id"]=> string(2) "10" ["seo_title"]=> string(29) "Disky pro Audi RS4 B9 (2017+)" } [610]=> array(2) { ["lang_id"]=> string(2) "11" ["seo_title"]=> string(34) "Ratlankiai už Audi RS4 B9 (2017+)" } [611]=> array(2) { ["lang_id"]=> string(2) "12" ["seo_title"]=> string(32) "Jante pentru Audi RS4 B9 (2017+)" } [612]=> array(2) { ["lang_id"]=> string(2) "13" ["seo_title"]=> string(29) "Disky pre Audi RS4 B9 (2017+)" } [613]=> array(2) { ["lang_id"]=> string(2) "14" ["seo_title"]=> string(29) "Alufelnik Audi RS4 B9 (2017+)" } [614]=> array(2) { ["lang_id"]=> string(2) "15" ["seo_title"]=> string(31) "Jantes pour Audi RS4 B9 (2017+)" } [615]=> array(2) { ["lang_id"]=> string(2) "16" ["seo_title"]=> string(37) "Диски для Audi RS4 B9 (2017+)" } [616]=> array(2) { ["lang_id"]=> string(1) "1" ["seo_title"]=> string(35) "Felgi do Audi RS5 8T B8 (2010-2017)" } [617]=> array(2) { ["lang_id"]=> string(1) "3" ["seo_title"]=> string(37) "Wheels for Audi RS5 8T/B8 (2010-2017)" } [618]=> array(2) { ["lang_id"]=> string(1) "5" ["seo_title"]=> string(38) "Velgen voor Audi RS5 8T/B8 (2010-2017)" } [619]=> array(2) { ["lang_id"]=> string(1) "6" ["seo_title"]=> string(37) "Cerchi per Audi RS5 8T/B8 (2010-2017)" } [620]=> array(2) { ["lang_id"]=> string(1) "7" ["seo_title"]=> string(39) "Llantas para Audi RS5 8T/B8 (2010-2017)" } [621]=> array(2) { ["lang_id"]=> string(1) "8" ["seo_title"]=> string(38) "Felgen für Audi RS5 8T/B8 (2010-2017)" } [622]=> array(2) { ["lang_id"]=> string(1) "9" ["seo_title"]=> string(39) "Fälgar till Audi RS5 8T/B8 (2010-2017)" } [623]=> array(2) { ["lang_id"]=> string(2) "10" ["seo_title"]=> string(36) "Disky pro Audi RS5 8T B8 (2010-2017)" } [624]=> array(2) { ["lang_id"]=> string(2) "11" ["seo_title"]=> string(41) "Ratlankiai už Audi RS5 8T/B8 (2010-2017)" } [625]=> array(2) { ["lang_id"]=> string(2) "12" ["seo_title"]=> string(39) "Jante pentru Audi RS5 8T/B8 (2010-2017)" } [626]=> array(2) { ["lang_id"]=> string(2) "13" ["seo_title"]=> string(36) "Disky pre Audi RS5 8T B8 (2010-2017)" } [627]=> array(2) { ["lang_id"]=> string(2) "14" ["seo_title"]=> string(36) "Alufelnik Audi RS5 8T/B8 (2010-2017)" } [628]=> array(2) { ["lang_id"]=> string(2) "15" ["seo_title"]=> string(38) "Jantes pour Audi RS5 8T/B8 (2010-2017)" } [629]=> array(2) { ["lang_id"]=> string(2) "16" ["seo_title"]=> string(44) "Диски для Audi RS5 8T B8 (2010-2017)" } [630]=> array(2) { ["lang_id"]=> string(1) "1" ["seo_title"]=> string(31) "Felgi do Audi RS5 F5 B9 (2017+)" } [631]=> array(2) { ["lang_id"]=> string(1) "3" ["seo_title"]=> string(33) "Wheels for Audi RS5 F5/B9 (2017+)" } [632]=> array(2) { ["lang_id"]=> string(1) "5" ["seo_title"]=> string(34) "Velgen voor Audi RS5 F5/B9 (2017+)" } [633]=> array(2) { ["lang_id"]=> string(1) "6" ["seo_title"]=> string(33) "Cerchi per Audi RS5 F5/B9 (2017+)" } [634]=> array(2) { ["lang_id"]=> string(1) "7" ["seo_title"]=> string(35) "Llantas para Audi RS5 F5/B9 (2017+)" } [635]=> array(2) { ["lang_id"]=> string(1) "8" ["seo_title"]=> string(34) "Felgen für Audi RS5 F5/B9 (2017+)" } [636]=> array(2) { ["lang_id"]=> string(1) "9" ["seo_title"]=> string(35) "Fälgar till Audi RS5 F5/B9 (2017+)" } [637]=> array(2) { ["lang_id"]=> string(2) "10" ["seo_title"]=> string(32) "Disky pro Audi RS5 F5 B9 (2017+)" } [638]=> array(2) { ["lang_id"]=> string(2) "11" ["seo_title"]=> string(37) "Ratlankiai už Audi RS5 F5/B9 (2017+)" } [639]=> array(2) { ["lang_id"]=> string(2) "12" ["seo_title"]=> string(35) "Jante pentru Audi RS5 F5/B9 (2017+)" } [640]=> array(2) { ["lang_id"]=> string(2) "13" ["seo_title"]=> string(32) "Disky pre Audi RS5 F5 B9 (2017+)" } [641]=> array(2) { ["lang_id"]=> string(2) "14" ["seo_title"]=> string(32) "Alufelnik Audi RS5 F5/B9 (2017+)" } [642]=> array(2) { ["lang_id"]=> string(2) "15" ["seo_title"]=> string(34) "Jantes pour Audi RS5 F5/B9 (2017+)" } [643]=> array(2) { ["lang_id"]=> string(2) "16" ["seo_title"]=> string(40) "Диски для Audi RS5 F5 B9 (2017+)" } [644]=> array(2) { ["lang_id"]=> string(1) "1" ["seo_title"]=> string(32) "Felgi do Audi RS6 C6 (2008-2010)" } [645]=> array(2) { ["lang_id"]=> string(1) "3" ["seo_title"]=> string(34) "Wheels for Audi RS6 C6 (2008-2010)" } [646]=> array(2) { ["lang_id"]=> string(1) "5" ["seo_title"]=> string(35) "Velgen voor Audi RS6 C6 (2008-2010)" } [647]=> array(2) { ["lang_id"]=> string(1) "6" ["seo_title"]=> string(34) "Cerchi per Audi RS6 C6 (2008-2010)" } [648]=> array(2) { ["lang_id"]=> string(1) "7" ["seo_title"]=> string(36) "Llantas para Audi RS6 C6 (2008-2010)" } [649]=> array(2) { ["lang_id"]=> string(1) "8" ["seo_title"]=> string(35) "Felgen für Audi RS6 C6 (2008-2010)" } [650]=> array(2) { ["lang_id"]=> string(1) "9" ["seo_title"]=> string(36) "Fälgar till Audi RS6 C6 (2008-2010)" } [651]=> array(2) { ["lang_id"]=> string(2) "10" ["seo_title"]=> string(33) "Disky pro Audi RS6 C6 (2008-2010)" } [652]=> array(2) { ["lang_id"]=> string(2) "11" ["seo_title"]=> string(38) "Ratlankiai už Audi RS6 C6 (2008-2010)" } [653]=> array(2) { ["lang_id"]=> string(2) "12" ["seo_title"]=> string(36) "Jante pentru Audi RS6 C6 (2008-2010)" } [654]=> array(2) { ["lang_id"]=> string(2) "13" ["seo_title"]=> string(33) "Disky pre Audi RS6 C6 (2008-2010)" } [655]=> array(2) { ["lang_id"]=> string(2) "14" ["seo_title"]=> string(33) "Alufelnik Audi RS6 C6 (2008-2010)" } [656]=> array(2) { ["lang_id"]=> string(2) "15" ["seo_title"]=> string(35) "Jantes pour Audi RS6 C6 (2008-2010)" } [657]=> array(2) { ["lang_id"]=> string(2) "16" ["seo_title"]=> string(41) "Диски для Audi RS6 C6 (2008-2010)" } [658]=> array(2) { ["lang_id"]=> string(1) "1" ["seo_title"]=> string(32) "Felgi do Audi RS6 C7 (2013-2019)" } [659]=> array(2) { ["lang_id"]=> string(1) "3" ["seo_title"]=> string(34) "Wheels for Audi RS6 C7 (2013-2019)" } [660]=> array(2) { ["lang_id"]=> string(1) "5" ["seo_title"]=> string(35) "Velgen voor Audi RS6 C7 (2013-2019)" } [661]=> array(2) { ["lang_id"]=> string(1) "6" ["seo_title"]=> string(34) "Cerchi per Audi RS6 C7 (2013-2019)" } [662]=> array(2) { ["lang_id"]=> string(1) "7" ["seo_title"]=> string(36) "Llantas para Audi RS6 C7 (2013-2019)" } [663]=> array(2) { ["lang_id"]=> string(1) "8" ["seo_title"]=> string(35) "Felgen für Audi RS6 C7 (2013-2019)" } [664]=> array(2) { ["lang_id"]=> string(1) "9" ["seo_title"]=> string(36) "Fälgar till Audi RS6 C7 (2013-2019)" } [665]=> array(2) { ["lang_id"]=> string(2) "10" ["seo_title"]=> string(33) "Disky pro Audi RS6 C7 (2013-2019)" } [666]=> array(2) { ["lang_id"]=> string(2) "11" ["seo_title"]=> string(38) "Ratlankiai už Audi RS6 C7 (2013-2019)" } [667]=> array(2) { ["lang_id"]=> string(2) "12" ["seo_title"]=> string(36) "Jante pentru Audi RS6 C7 (2013-2019)" } [668]=> array(2) { ["lang_id"]=> string(2) "13" ["seo_title"]=> string(33) "Disky pre Audi RS6 C7 (2013-2019)" } [669]=> array(2) { ["lang_id"]=> string(2) "14" ["seo_title"]=> string(33) "Alufelnik Audi RS6 C7 (2013-2019)" } [670]=> array(2) { ["lang_id"]=> string(2) "15" ["seo_title"]=> string(35) "Jantes pour Audi RS6 C7 (2013-2019)" } [671]=> array(2) { ["lang_id"]=> string(2) "16" ["seo_title"]=> string(41) "Диски для Audi RS6 C7 (2013-2019)" } [672]=> array(2) { ["lang_id"]=> string(1) "1" ["seo_title"]=> string(28) "Felgi do Audi RS6 C8 (2020+)" } [673]=> array(2) { ["lang_id"]=> string(1) "3" ["seo_title"]=> string(30) "Wheels for Audi RS6 C8 (2020+)" } [674]=> array(2) { ["lang_id"]=> string(1) "5" ["seo_title"]=> string(31) "Velgen voor Audi RS6 C8 (2020+)" } [675]=> array(2) { ["lang_id"]=> string(1) "6" ["seo_title"]=> string(30) "Cerchi per Audi RS6 C8 (2020+)" } [676]=> array(2) { ["lang_id"]=> string(1) "7" ["seo_title"]=> string(32) "Llantas para Audi RS6 C8 (2020+)" } [677]=> array(2) { ["lang_id"]=> string(1) "8" ["seo_title"]=> string(31) "Felgen für Audi RS6 C8 (2020+)" } [678]=> array(2) { ["lang_id"]=> string(1) "9" ["seo_title"]=> string(32) "Fälgar till Audi RS6 C8 (2020+)" } [679]=> array(2) { ["lang_id"]=> string(2) "10" ["seo_title"]=> string(29) "Disky pro Audi RS6 C8 (2020+)" } [680]=> array(2) { ["lang_id"]=> string(2) "11" ["seo_title"]=> string(34) "Ratlankiai už Audi RS6 C8 (2020+)" } [681]=> array(2) { ["lang_id"]=> string(2) "12" ["seo_title"]=> string(32) "Jante pentru Audi RS6 C8 (2020+)" } [682]=> array(2) { ["lang_id"]=> string(2) "13" ["seo_title"]=> string(29) "Disky pre Audi RS6 C8 (2020+)" } [683]=> array(2) { ["lang_id"]=> string(2) "14" ["seo_title"]=> string(29) "Alufelnik Audi RS6 C8 (2020+)" } [684]=> array(2) { ["lang_id"]=> string(2) "15" ["seo_title"]=> string(31) "Jantes pour Audi RS6 C8 (2020+)" } [685]=> array(2) { ["lang_id"]=> string(2) "16" ["seo_title"]=> string(37) "Диски для Audi RS6 C8 (2020+)" } [686]=> array(2) { ["lang_id"]=> string(1) "1" ["seo_title"]=> string(35) "Felgi do Audi RS7 C7 4G (2013-2019)" } [687]=> array(2) { ["lang_id"]=> string(1) "3" ["seo_title"]=> string(37) "Wheels for Audi RS7 C7 4G (2013-2019)" } [688]=> array(2) { ["lang_id"]=> string(1) "5" ["seo_title"]=> string(38) "Velgen voor Audi RS7 C7 4G (2013-2019)" } [689]=> array(2) { ["lang_id"]=> string(1) "6" ["seo_title"]=> string(37) "Cerchi per Audi RS7 C7 4G (2013-2019)" } [690]=> array(2) { ["lang_id"]=> string(1) "7" ["seo_title"]=> string(39) "Llantas para Audi RS7 C7 4G (2013-2019)" } [691]=> array(2) { ["lang_id"]=> string(1) "8" ["seo_title"]=> string(38) "Felgen für Audi RS7 C7 4G (2013-2019)" } [692]=> array(2) { ["lang_id"]=> string(1) "9" ["seo_title"]=> string(39) "Fälgar till Audi RS7 C7 4G (2013-2019)" } [693]=> array(2) { ["lang_id"]=> string(2) "10" ["seo_title"]=> string(36) "Disky pro Audi RS7 C7 4G (2013-2019)" } [694]=> array(2) { ["lang_id"]=> string(2) "11" ["seo_title"]=> string(41) "Ratlankiai už Audi RS7 C7 4G (2013-2019)" } [695]=> array(2) { ["lang_id"]=> string(2) "12" ["seo_title"]=> string(39) "Jante pentru Audi RS7 C7 4G (2013-2019)" } [696]=> array(2) { ["lang_id"]=> string(2) "13" ["seo_title"]=> string(36) "Disky pre Audi RS7 C7 4G (2013-2019)" } [697]=> array(2) { ["lang_id"]=> string(2) "14" ["seo_title"]=> string(36) "Alufelnik Audi RS7 C7 4G (2013-2019)" } [698]=> array(2) { ["lang_id"]=> string(2) "15" ["seo_title"]=> string(38) "Jantes pour Audi RS7 C7 4G (2013-2019)" } [699]=> array(2) { ["lang_id"]=> string(2) "16" ["seo_title"]=> string(44) "Диски для Audi RS7 C7 4G (2013-2019)" } [700]=> array(2) { ["lang_id"]=> string(1) "1" ["seo_title"]=> string(31) "Felgi do Audi RS7 C8 4K (2020+)" } [701]=> array(2) { ["lang_id"]=> string(1) "3" ["seo_title"]=> string(33) "Wheels for Audi RS7 C8 4K (2020+)" } [702]=> array(2) { ["lang_id"]=> string(1) "5" ["seo_title"]=> string(34) "Velgen voor Audi RS7 C8 4K (2020+)" } [703]=> array(2) { ["lang_id"]=> string(1) "6" ["seo_title"]=> string(33) "Cerchi per Audi RS7 C8 4K (2020+)" } [704]=> array(2) { ["lang_id"]=> string(1) "7" ["seo_title"]=> string(35) "Llantas para Audi RS7 C8 4K (2020+)" } [705]=> array(2) { ["lang_id"]=> string(1) "8" ["seo_title"]=> string(34) "Felgen für Audi RS7 C8 4K (2020+)" } [706]=> array(2) { ["lang_id"]=> string(1) "9" ["seo_title"]=> string(35) "Fälgar till Audi RS7 C8 4K (2020+)" } [707]=> array(2) { ["lang_id"]=> string(2) "10" ["seo_title"]=> string(32) "Disky pro Audi RS7 C8 4K (2020+)" } [708]=> array(2) { ["lang_id"]=> string(2) "11" ["seo_title"]=> string(37) "Ratlankiai už Audi RS7 C8 4K (2020+)" } [709]=> array(2) { ["lang_id"]=> string(2) "12" ["seo_title"]=> string(35) "Jante pentru Audi RS7 C8 4K (2020+)" } [710]=> array(2) { ["lang_id"]=> string(2) "13" ["seo_title"]=> string(32) "Disky pre Audi RS7 C8 4K (2020+)" } [711]=> array(2) { ["lang_id"]=> string(2) "14" ["seo_title"]=> string(32) "Alufelnik Audi RS7 C8 4K (2020+)" } [712]=> array(2) { ["lang_id"]=> string(2) "15" ["seo_title"]=> string(34) "Jantes pour Audi RS7 C8 4K (2020+)" } [713]=> array(2) { ["lang_id"]=> string(2) "16" ["seo_title"]=> string(40) "Диски для Audi RS7 C8 4K (2020+)" } [714]=> array(2) { ["lang_id"]=> string(1) "1" ["seo_title"]=> string(32) "Felgi do Audi RS3 8P (2011-2012)" } [715]=> array(2) { ["lang_id"]=> string(1) "3" ["seo_title"]=> string(34) "Wheels for Audi RS3 8P (2011-2012)" } [716]=> array(2) { ["lang_id"]=> string(1) "5" ["seo_title"]=> string(35) "Velgen voor Audi RS3 8P (2011-2012)" } [717]=> array(2) { ["lang_id"]=> string(1) "6" ["seo_title"]=> string(34) "Cerchi per Audi RS3 8P (2011-2012)" } [718]=> array(2) { ["lang_id"]=> string(1) "7" ["seo_title"]=> string(36) "Llantas para Audi RS3 8P (2011-2012)" } [719]=> array(2) { ["lang_id"]=> string(1) "8" ["seo_title"]=> string(35) "Felgen für Audi RS3 8P (2011-2012)" } [720]=> array(2) { ["lang_id"]=> string(1) "9" ["seo_title"]=> string(36) "Fälgar till Audi RS3 8P (2011-2012)" } [721]=> array(2) { ["lang_id"]=> string(2) "10" ["seo_title"]=> string(33) "Disky pro Audi RS3 8P (2011-2012)" } [722]=> array(2) { ["lang_id"]=> string(2) "11" ["seo_title"]=> string(38) "Ratlankiai už Audi RS3 8P (2011-2012)" } [723]=> array(2) { ["lang_id"]=> string(2) "12" ["seo_title"]=> string(36) "Jante pentru Audi RS3 8P (2011-2012)" } [724]=> array(2) { ["lang_id"]=> string(2) "13" ["seo_title"]=> string(33) "Disky pre Audi RS3 8P (2011-2012)" } [725]=> array(2) { ["lang_id"]=> string(2) "14" ["seo_title"]=> string(33) "Alufelnik Audi RS3 8P (2011-2012)" } [726]=> array(2) { ["lang_id"]=> string(2) "15" ["seo_title"]=> string(35) "Jantes pour Audi RS3 8P (2011-2012)" } [727]=> array(2) { ["lang_id"]=> string(2) "16" ["seo_title"]=> string(41) "Диски для Audi RS3 8P (2011-2012)" } [728]=> array(2) { ["lang_id"]=> string(1) "1" ["seo_title"]=> string(28) "Felgi do Audi RS3 8V (2015+)" } [729]=> array(2) { ["lang_id"]=> string(1) "3" ["seo_title"]=> string(30) "Wheels for Audi RS3 8V (2015+)" } [730]=> array(2) { ["lang_id"]=> string(1) "5" ["seo_title"]=> string(31) "Velgen voor Audi RS3 8V (2015+)" } [731]=> array(2) { ["lang_id"]=> string(1) "6" ["seo_title"]=> string(30) "Cerchi per Audi RS3 8V (2015+)" } [732]=> array(2) { ["lang_id"]=> string(1) "7" ["seo_title"]=> string(32) "Llantas para Audi RS3 8V (2015+)" } [733]=> array(2) { ["lang_id"]=> string(1) "8" ["seo_title"]=> string(31) "Felgen für Audi RS3 8V (2015+)" } [734]=> array(2) { ["lang_id"]=> string(1) "9" ["seo_title"]=> string(32) "Fälgar till Audi RS3 8V (2015+)" } [735]=> array(2) { ["lang_id"]=> string(2) "10" ["seo_title"]=> string(29) "Disky pro Audi RS3 8V (2015+)" } [736]=> array(2) { ["lang_id"]=> string(2) "11" ["seo_title"]=> string(34) "Ratlankiai už Audi RS3 8V (2015+)" } [737]=> array(2) { ["lang_id"]=> string(2) "12" ["seo_title"]=> string(32) "Jante pentru Audi RS3 8V (2015+)" } [738]=> array(2) { ["lang_id"]=> string(2) "13" ["seo_title"]=> string(29) "Disky pre Audi RS3 8V (2015+)" } [739]=> array(2) { ["lang_id"]=> string(2) "14" ["seo_title"]=> string(29) "Alufelnik Audi RS3 8V (2015+)" } [740]=> array(2) { ["lang_id"]=> string(2) "15" ["seo_title"]=> string(31) "Jantes pour Audi RS3 8V (2015+)" } [741]=> array(2) { ["lang_id"]=> string(2) "16" ["seo_title"]=> string(37) "Диски для Audi RS3 8V (2015+)" } [742]=> array(2) { ["lang_id"]=> string(1) "1" ["seo_title"]=> string(34) "Felgi do Audi RS Q3 8U (2011-2018)" } [743]=> array(2) { ["lang_id"]=> string(1) "3" ["seo_title"]=> string(36) "Wheels for Audi RS Q3 8U (2011-2018)" } [744]=> array(2) { ["lang_id"]=> string(1) "5" ["seo_title"]=> string(37) "Velgen voor Audi RS Q3 8U (2011-2018)" } [745]=> array(2) { ["lang_id"]=> string(1) "6" ["seo_title"]=> string(36) "Cerchi per Audi RS Q3 8U (2011-2018)" } [746]=> array(2) { ["lang_id"]=> string(1) "7" ["seo_title"]=> string(38) "Llantas para Audi RS Q3 8U (2011-2018)" } [747]=> array(2) { ["lang_id"]=> string(1) "8" ["seo_title"]=> string(37) "Felgen für Audi RS Q3 8U (2011-2018)" } [748]=> array(2) { ["lang_id"]=> string(1) "9" ["seo_title"]=> string(38) "Fälgar till Audi RS Q3 8U (2011-2018)" } [749]=> array(2) { ["lang_id"]=> string(2) "10" ["seo_title"]=> string(35) "Disky pro Audi RS Q3 8U (2011-2018)" } [750]=> array(2) { ["lang_id"]=> string(2) "11" ["seo_title"]=> string(40) "Ratlankiai už Audi RS Q3 8U (2011-2018)" } [751]=> array(2) { ["lang_id"]=> string(2) "12" ["seo_title"]=> string(38) "Jante pentru Audi RS Q3 8U (2011-2018)" } [752]=> array(2) { ["lang_id"]=> string(2) "13" ["seo_title"]=> string(35) "Disky pre Audi RS Q3 8U (2011-2018)" } [753]=> array(2) { ["lang_id"]=> string(2) "14" ["seo_title"]=> string(35) "Alufelnik Audi RS Q3 8U (2011-2018)" } [754]=> array(2) { ["lang_id"]=> string(2) "15" ["seo_title"]=> string(37) "Jantes pour Audi RS Q3 8U (2011-2018)" } [755]=> array(2) { ["lang_id"]=> string(2) "16" ["seo_title"]=> string(43) "Диски для Audi RS Q3 8U (2011-2018)" } [756]=> array(2) { ["lang_id"]=> string(1) "1" ["seo_title"]=> string(30) "Felgi do Audi RS Q3 F3 (2019+)" } [757]=> array(2) { ["lang_id"]=> string(1) "3" ["seo_title"]=> string(32) "Wheels for Audi RS Q3 F3 (2019+)" } [758]=> array(2) { ["lang_id"]=> string(1) "5" ["seo_title"]=> string(33) "Velgen voor Audi RS Q3 F3 (2019+)" } [759]=> array(2) { ["lang_id"]=> string(1) "6" ["seo_title"]=> string(32) "Cerchi per Audi RS Q3 F3 (2019+)" } [760]=> array(2) { ["lang_id"]=> string(1) "7" ["seo_title"]=> string(34) "Llantas para Audi RS Q3 F3 (2019+)" } [761]=> array(2) { ["lang_id"]=> string(1) "8" ["seo_title"]=> string(33) "Felgen für Audi RS Q3 F3 (2019+)" } [762]=> array(2) { ["lang_id"]=> string(1) "9" ["seo_title"]=> string(34) "Fälgar till Audi RS Q3 F3 (2019+)" } [763]=> array(2) { ["lang_id"]=> string(2) "10" ["seo_title"]=> string(31) "Disky pro Audi RS Q3 F3 (2019+)" } [764]=> array(2) { ["lang_id"]=> string(2) "11" ["seo_title"]=> string(36) "Ratlankiai už Audi RS Q3 F3 (2019+)" } [765]=> array(2) { ["lang_id"]=> string(2) "12" ["seo_title"]=> string(34) "Jante pentru Audi RS Q3 F3 (2019+)" } [766]=> array(2) { ["lang_id"]=> string(2) "13" ["seo_title"]=> string(31) "Disky pre Audi RS Q3 F3 (2019+)" } [767]=> array(2) { ["lang_id"]=> string(2) "14" ["seo_title"]=> string(31) "Alufelnik Audi RS Q3 F3 (2019+)" } [768]=> array(2) { ["lang_id"]=> string(2) "15" ["seo_title"]=> string(33) "Jantes pour Audi RS Q3 F3 (2019+)" } [769]=> array(2) { ["lang_id"]=> string(2) "16" ["seo_title"]=> string(39) "Диски для Audi RS Q3 F3 (2019+)" } [770]=> array(2) { ["lang_id"]=> string(1) "1" ["seo_title"]=> string(40) "Felgi do Audi RS Q3 Sportback F3 (2019+)" } [771]=> array(2) { ["lang_id"]=> string(1) "3" ["seo_title"]=> string(42) "Wheels for Audi RS Q3 Sportback F3 (2019+)" } [772]=> array(2) { ["lang_id"]=> string(1) "5" ["seo_title"]=> string(43) "Velgen voor Audi RS Q3 Sportback F3 (2019+)" } [773]=> array(2) { ["lang_id"]=> string(1) "6" ["seo_title"]=> string(42) "Cerchi per Audi RS Q3 Sportback F3 (2019+)" } [774]=> array(2) { ["lang_id"]=> string(1) "7" ["seo_title"]=> string(44) "Llantas para Audi RS Q3 Sportback F3 (2019+)" } [775]=> array(2) { ["lang_id"]=> string(1) "8" ["seo_title"]=> string(43) "Felgen für Audi RS Q3 Sportback F3 (2019+)" } [776]=> array(2) { ["lang_id"]=> string(1) "9" ["seo_title"]=> string(44) "Fälgar till Audi RS Q3 Sportback F3 (2019+)" } [777]=> array(2) { ["lang_id"]=> string(2) "10" ["seo_title"]=> string(41) "Disky pro Audi RS Q3 Sportback F3 (2019+)" } [778]=> array(2) { ["lang_id"]=> string(2) "11" ["seo_title"]=> string(46) "Ratlankiai už Audi RS Q3 Sportback F3 (2019+)" } [779]=> array(2) { ["lang_id"]=> string(2) "12" ["seo_title"]=> string(44) "Jante pentru Audi RS Q3 Sportback F3 (2019+)" } [780]=> array(2) { ["lang_id"]=> string(2) "13" ["seo_title"]=> string(41) "Disky pre Audi RS Q3 Sportback F3 (2019+)" } [781]=> array(2) { ["lang_id"]=> string(2) "14" ["seo_title"]=> string(41) "Alufelnik Audi RS Q3 Sportback F3 (2019+)" } [782]=> array(2) { ["lang_id"]=> string(2) "15" ["seo_title"]=> string(43) "Jantes pour Audi RS Q3 Sportback F3 (2019+)" } [783]=> array(2) { ["lang_id"]=> string(2) "16" ["seo_title"]=> string(49) "Диски для Audi RS Q3 Sportback F3 (2019+)" } [784]=> array(2) { ["lang_id"]=> string(1) "1" ["seo_title"]=> string(22) "Felgi do Audi Q8 / SQ8" } [785]=> array(2) { ["lang_id"]=> string(1) "3" ["seo_title"]=> string(24) "Wheels for Audi Q8 / SQ8" } [786]=> array(2) { ["lang_id"]=> string(1) "5" ["seo_title"]=> string(25) "Velgen voor Audi Q8 / SQ8" } [787]=> array(2) { ["lang_id"]=> string(1) "6" ["seo_title"]=> string(24) "Cerchi per Audi Q8 / SQ8" } [788]=> array(2) { ["lang_id"]=> string(1) "7" ["seo_title"]=> string(26) "Llantas para Audi Q8 / SQ8" } [789]=> array(2) { ["lang_id"]=> string(1) "8" ["seo_title"]=> string(25) "Felgen für Audi Q8 / SQ8" } [790]=> array(2) { ["lang_id"]=> string(1) "9" ["seo_title"]=> string(26) "Fälgar till Audi Q8 / SQ8" } [791]=> array(2) { ["lang_id"]=> string(2) "10" ["seo_title"]=> string(23) "Disky pro Audi Q8 / SQ8" } [792]=> array(2) { ["lang_id"]=> string(2) "11" ["seo_title"]=> string(28) "Ratlankiai už Audi Q8 / SQ8" } [793]=> array(2) { ["lang_id"]=> string(2) "12" ["seo_title"]=> string(26) "Jante pentru Audi Q8 / SQ8" } [794]=> array(2) { ["lang_id"]=> string(2) "13" ["seo_title"]=> string(23) "Disky pre Audi Q8 / SQ8" } [795]=> array(2) { ["lang_id"]=> string(2) "14" ["seo_title"]=> string(23) "Alufelnik Audi Q8 / SQ8" } [796]=> array(2) { ["lang_id"]=> string(2) "15" ["seo_title"]=> string(25) "Jantes pour Audi Q8 / SQ8" } [797]=> array(2) { ["lang_id"]=> string(2) "16" ["seo_title"]=> string(31) "Диски для Audi Q8 / SQ8" } [798]=> array(2) { ["lang_id"]=> string(1) "1" ["seo_title"]=> string(19) "Felgi do Audi RS Q8" } [799]=> array(2) { ["lang_id"]=> string(1) "3" ["seo_title"]=> string(21) "Wheels for Audi RS Q8" } [800]=> array(2) { ["lang_id"]=> string(1) "5" ["seo_title"]=> string(22) "Velgen voor Audi RS Q8" } [801]=> array(2) { ["lang_id"]=> string(1) "6" ["seo_title"]=> string(21) "Cerchi per Audi RS Q8" } [802]=> array(2) { ["lang_id"]=> string(1) "7" ["seo_title"]=> string(23) "Llantas para Audi RS Q8" } [803]=> array(2) { ["lang_id"]=> string(1) "8" ["seo_title"]=> string(22) "Felgen für Audi RS Q8" } [804]=> array(2) { ["lang_id"]=> string(1) "9" ["seo_title"]=> string(23) "Fälgar till Audi RS Q8" } [805]=> array(2) { ["lang_id"]=> string(2) "10" ["seo_title"]=> string(20) "Disky pro Audi RS Q8" } [806]=> array(2) { ["lang_id"]=> string(2) "11" ["seo_title"]=> string(25) "Ratlankiai už Audi RS Q8" } [807]=> array(2) { ["lang_id"]=> string(2) "12" ["seo_title"]=> string(23) "Jante pentru Audi RS Q8" } [808]=> array(2) { ["lang_id"]=> string(2) "13" ["seo_title"]=> string(20) "Disky pre Audi RS Q8" } [809]=> array(2) { ["lang_id"]=> string(2) "14" ["seo_title"]=> string(20) "Alufelnik Audi RS Q8" } [810]=> array(2) { ["lang_id"]=> string(2) "15" ["seo_title"]=> string(22) "Jantes pour Audi RS Q8" } [811]=> array(2) { ["lang_id"]=> string(2) "16" ["seo_title"]=> string(28) "Диски для Audi RS Q8" } [812]=> array(2) { ["lang_id"]=> string(1) "1" ["seo_title"]=> string(28) "Felgi do Audi e-tron (2019+)" } [813]=> array(2) { ["lang_id"]=> string(1) "3" ["seo_title"]=> string(30) "Wheels for Audi e-tron (2019+)" } [814]=> array(2) { ["lang_id"]=> string(1) "5" ["seo_title"]=> string(31) "Velgen voor Audi e-tron (2019+)" } [815]=> array(2) { ["lang_id"]=> string(1) "6" ["seo_title"]=> string(30) "Cerchi per Audi e-tron (2019+)" } [816]=> array(2) { ["lang_id"]=> string(1) "7" ["seo_title"]=> string(32) "Llantas para Audi e-tron (2019+)" } [817]=> array(2) { ["lang_id"]=> string(1) "8" ["seo_title"]=> string(31) "Felgen für Audi e-tron (2019+)" } [818]=> array(2) { ["lang_id"]=> string(1) "9" ["seo_title"]=> string(32) "Fälgar till Audi e-tron (2019+)" } [819]=> array(2) { ["lang_id"]=> string(2) "10" ["seo_title"]=> string(29) "Disky pro Audi e-tron (2019+)" } [820]=> array(2) { ["lang_id"]=> string(2) "11" ["seo_title"]=> string(34) "Ratlankiai už Audi e-tron (2019+)" } [821]=> array(2) { ["lang_id"]=> string(2) "12" ["seo_title"]=> string(32) "Jante pentru Audi e-tron (2019+)" } [822]=> array(2) { ["lang_id"]=> string(2) "13" ["seo_title"]=> string(29) "Disky pre Audi e-tron (2019+)" } [823]=> array(2) { ["lang_id"]=> string(2) "14" ["seo_title"]=> string(29) "Alufelnik Audi e-tron (2019+)" } [824]=> array(2) { ["lang_id"]=> string(2) "15" ["seo_title"]=> string(31) "Jantes pour Audi e-tron (2019+)" } [825]=> array(2) { ["lang_id"]=> string(2) "16" ["seo_title"]=> string(37) "Диски для Audi e-tron (2019+)" } [826]=> array(2) { ["lang_id"]=> string(1) "1" ["seo_title"]=> string(39) "Felgi do Audi e-tron Sportback (2020+)" } [827]=> array(2) { ["lang_id"]=> string(1) "3" ["seo_title"]=> string(32) "Wheels for Audi e-tron Sportback" } [828]=> array(2) { ["lang_id"]=> string(1) "5" ["seo_title"]=> string(33) "Velgen voor Audi e-tron Sportback" } [829]=> array(2) { ["lang_id"]=> string(1) "6" ["seo_title"]=> string(32) "Cerchi per Audi e-tron Sportback" } [830]=> array(2) { ["lang_id"]=> string(1) "7" ["seo_title"]=> string(34) "Llantas para Audi e-tron Sportback" } [831]=> array(2) { ["lang_id"]=> string(1) "8" ["seo_title"]=> string(33) "Felgen für Audi e-tron Sportback" } [832]=> array(2) { ["lang_id"]=> string(1) "9" ["seo_title"]=> string(34) "Fälgar till Audi e-tron Sportback" } [833]=> array(2) { ["lang_id"]=> string(2) "10" ["seo_title"]=> string(31) "Disky pro Audi e-tron Sportback" } [834]=> array(2) { ["lang_id"]=> string(2) "11" ["seo_title"]=> string(36) "Ratlankiai už Audi e-tron Sportback" } [835]=> array(2) { ["lang_id"]=> string(2) "12" ["seo_title"]=> string(34) "Jante pentru Audi e-tron Sportback" } [836]=> array(2) { ["lang_id"]=> string(2) "13" ["seo_title"]=> string(31) "Disky pre Audi e-tron Sportback" } [837]=> array(2) { ["lang_id"]=> string(2) "14" ["seo_title"]=> string(31) "Alufelnik Audi e-tron Sportback" } [838]=> array(2) { ["lang_id"]=> string(2) "15" ["seo_title"]=> string(33) "Jantes pour Audi e-tron Sportback" } [839]=> array(2) { ["lang_id"]=> string(2) "16" ["seo_title"]=> string(39) "Диски для Audi e-tron Sportback" } [840]=> array(2) { ["lang_id"]=> string(1) "1" ["seo_title"]=> string(53) "Felgi do BMW serii 1 E82/E88 Coupe/Cabrio (2004-2011)" } [841]=> array(2) { ["lang_id"]=> string(1) "3" ["seo_title"]=> string(55) "Wheels for BMW serii 1 E82/E88 Coupe/Cabrio (2004-2011)" } [842]=> array(2) { ["lang_id"]=> string(1) "5" ["seo_title"]=> string(56) "Velgen voor BMW serii 1 E82/E88 Coupe/Cabrio (2004-2011)" } [843]=> array(2) { ["lang_id"]=> string(1) "6" ["seo_title"]=> string(55) "Cerchi per BMW serii 1 E82/E88 Coupe/Cabrio (2004-2011)" } [844]=> array(2) { ["lang_id"]=> string(1) "7" ["seo_title"]=> string(57) "Llantas para BMW serii 1 E82/E88 Coupe/Cabrio (2004-2011)" } [845]=> array(2) { ["lang_id"]=> string(1) "8" ["seo_title"]=> string(56) "Felgen für BMW serii 1 E82/E88 Coupe/Cabrio (2004-2011)" } [846]=> array(2) { ["lang_id"]=> string(1) "9" ["seo_title"]=> string(57) "Fälgar till BMW serii 1 E82/E88 Coupe/Cabrio (2004-2011)" } [847]=> array(2) { ["lang_id"]=> string(2) "10" ["seo_title"]=> string(54) "Disky pro BMW serii 1 E82/E88 Coupe/Cabrio (2004-2011)" } [848]=> array(2) { ["lang_id"]=> string(2) "11" ["seo_title"]=> string(59) "Ratlankiai už BMW serii 1 E82/E88 Coupe/Cabrio (2004-2011)" } [849]=> array(2) { ["lang_id"]=> string(2) "12" ["seo_title"]=> string(57) "Jante pentru BMW serii 1 E82/E88 Coupe/Cabrio (2004-2011)" } [850]=> array(2) { ["lang_id"]=> string(2) "13" ["seo_title"]=> string(54) "Disky pre BMW serii 1 E82/E88 Coupe/Cabrio (2004-2011)" } [851]=> array(2) { ["lang_id"]=> string(2) "14" ["seo_title"]=> string(54) "Alufelnik BMW serii 1 E82/E88 Coupe/Cabrio (2004-2011)" } [852]=> array(2) { ["lang_id"]=> string(2) "15" ["seo_title"]=> string(56) "Jantes pour BMW serii 1 E82/E88 Coupe/Cabrio (2004-2011)" } [853]=> array(2) { ["lang_id"]=> string(2) "16" ["seo_title"]=> string(62) "Диски для BMW serii 1 E82/E88 Coupe/Cabrio (2004-2011)" } [854]=> array(2) { ["lang_id"]=> string(1) "1" ["seo_title"]=> string(40) "Felgi do BMW serii 1 E81/E87 (2004-2011)" } [855]=> array(2) { ["lang_id"]=> string(1) "3" ["seo_title"]=> string(42) "Wheels for BMW serii 1 E81/E87 (2004-2011)" } [856]=> array(2) { ["lang_id"]=> string(1) "5" ["seo_title"]=> string(43) "Velgen voor BMW serii 1 E81/E87 (2004-2011)" } [857]=> array(2) { ["lang_id"]=> string(1) "6" ["seo_title"]=> string(42) "Cerchi per BMW serii 1 E81/E87 (2004-2011)" } [858]=> array(2) { ["lang_id"]=> string(1) "7" ["seo_title"]=> string(44) "Llantas para BMW serii 1 E81/E87 (2004-2011)" } [859]=> array(2) { ["lang_id"]=> string(1) "8" ["seo_title"]=> string(43) "Felgen für BMW serii 1 E81/E87 (2004-2011)" } [860]=> array(2) { ["lang_id"]=> string(1) "9" ["seo_title"]=> string(44) "Fälgar till BMW serii 1 E81/E87 (2004-2011)" } [861]=> array(2) { ["lang_id"]=> string(2) "10" ["seo_title"]=> string(41) "Disky pro BMW serii 1 E81/E87 (2004-2011)" } [862]=> array(2) { ["lang_id"]=> string(2) "11" ["seo_title"]=> string(46) "Ratlankiai už BMW serii 1 E81/E87 (2004-2011)" } [863]=> array(2) { ["lang_id"]=> string(2) "12" ["seo_title"]=> string(44) "Jante pentru BMW serii 1 E81/E87 (2004-2011)" } [864]=> array(2) { ["lang_id"]=> string(2) "13" ["seo_title"]=> string(41) "Disky pre BMW serii 1 E81/E87 (2004-2011)" } [865]=> array(2) { ["lang_id"]=> string(2) "14" ["seo_title"]=> string(41) "Alufelnik BMW serii 1 E81/E87 (2004-2011)" } [866]=> array(2) { ["lang_id"]=> string(2) "15" ["seo_title"]=> string(43) "Jantes pour BMW serii 1 E81/E87 (2004-2011)" } [867]=> array(2) { ["lang_id"]=> string(2) "16" ["seo_title"]=> string(49) "Диски для BMW serii 1 E81/E87 (2004-2011)" } [868]=> array(2) { ["lang_id"]=> string(1) "1" ["seo_title"]=> string(40) "Felgi do BMW serii 1 F20/F21 (2011-2019)" } [869]=> array(2) { ["lang_id"]=> string(1) "3" ["seo_title"]=> string(38) "Wheels for BMW serii 1 F20/F22 (2011+)" } [870]=> array(2) { ["lang_id"]=> string(1) "5" ["seo_title"]=> string(39) "Velgen voor BMW serii 1 F20/F22 (2011+)" } [871]=> array(2) { ["lang_id"]=> string(1) "6" ["seo_title"]=> string(38) "Cerchi per BMW serii 1 F20/F22 (2011+)" } [872]=> array(2) { ["lang_id"]=> string(1) "7" ["seo_title"]=> string(40) "Llantas para BMW serii 1 F20/F22 (2011+)" } [873]=> array(2) { ["lang_id"]=> string(1) "8" ["seo_title"]=> string(39) "Felgen für BMW serii 1 F20/F22 (2011+)" } [874]=> array(2) { ["lang_id"]=> string(1) "9" ["seo_title"]=> string(40) "Fälgar till BMW serii 1 F20/F22 (2011+)" } [875]=> array(2) { ["lang_id"]=> string(2) "10" ["seo_title"]=> string(41) "Disky pro BMW serii 1 F20/F21 (2011-2019)" } [876]=> array(2) { ["lang_id"]=> string(2) "11" ["seo_title"]=> string(42) "Ratlankiai už BMW serii 1 F20/F22 (2011+)" } [877]=> array(2) { ["lang_id"]=> string(2) "12" ["seo_title"]=> string(40) "Jante pentru BMW serii 1 F20/F22 (2011+)" } [878]=> array(2) { ["lang_id"]=> string(2) "13" ["seo_title"]=> string(41) "Disky pre BMW serii 1 F20/F21 (2011-2019)" } [879]=> array(2) { ["lang_id"]=> string(2) "14" ["seo_title"]=> string(37) "Alufelnik BMW serii 1 F20/F22 (2011+)" } [880]=> array(2) { ["lang_id"]=> string(2) "15" ["seo_title"]=> string(39) "Jantes pour BMW serii 1 F20/F22 (2011+)" } [881]=> array(2) { ["lang_id"]=> string(2) "16" ["seo_title"]=> string(49) "Диски для BMW serii 1 F20/F21 (2011-2019)" } [882]=> array(2) { ["lang_id"]=> string(1) "1" ["seo_title"]=> string(32) "Felgi do BMW serii 1 F40 (2019+)" } [883]=> array(2) { ["lang_id"]=> string(1) "3" ["seo_title"]=> string(34) "Wheels for BMW serii 1 F40 (2019+)" } [884]=> array(2) { ["lang_id"]=> string(1) "5" ["seo_title"]=> string(35) "Velgen voor BMW serii 1 F40 (2019+)" } [885]=> array(2) { ["lang_id"]=> string(1) "6" ["seo_title"]=> string(34) "Cerchi per BMW serii 1 F40 (2019+)" } [886]=> array(2) { ["lang_id"]=> string(1) "7" ["seo_title"]=> string(36) "Llantas para BMW serii 1 F40 (2019+)" } [887]=> array(2) { ["lang_id"]=> string(1) "8" ["seo_title"]=> string(35) "Felgen für BMW serii 1 F40 (2019+)" } [888]=> array(2) { ["lang_id"]=> string(1) "9" ["seo_title"]=> string(36) "Fälgar till BMW serii 1 F40 (2019+)" } [889]=> array(2) { ["lang_id"]=> string(2) "10" ["seo_title"]=> string(33) "Disky pro BMW serii 1 F40 (2019+)" } [890]=> array(2) { ["lang_id"]=> string(2) "11" ["seo_title"]=> string(38) "Ratlankiai už BMW serii 1 F40 (2019+)" } [891]=> array(2) { ["lang_id"]=> string(2) "12" ["seo_title"]=> string(36) "Jante pentru BMW serii 1 F40 (2019+)" } [892]=> array(2) { ["lang_id"]=> string(2) "13" ["seo_title"]=> string(33) "Disky pre BMW serii 1 F40 (2019+)" } [893]=> array(2) { ["lang_id"]=> string(2) "14" ["seo_title"]=> string(33) "Alufelnik BMW serii 1 F40 (2019+)" } [894]=> array(2) { ["lang_id"]=> string(2) "15" ["seo_title"]=> string(35) "Jantes pour BMW serii 1 F40 (2019+)" } [895]=> array(2) { ["lang_id"]=> string(2) "16" ["seo_title"]=> string(41) "Диски для BMW serii 1 F40 (2019+)" } [896]=> array(2) { ["lang_id"]=> string(1) "1" ["seo_title"]=> string(15) "Felgi do BMW 1M" } [897]=> array(2) { ["lang_id"]=> string(1) "3" ["seo_title"]=> string(17) "Wheels for BMW 1M" } [898]=> array(2) { ["lang_id"]=> string(1) "5" ["seo_title"]=> string(18) "Velgen voor BMW 1M" } [899]=> array(2) { ["lang_id"]=> string(1) "6" ["seo_title"]=> string(17) "Cerchi per BMW 1M" } [900]=> array(2) { ["lang_id"]=> string(1) "7" ["seo_title"]=> string(19) "Llantas para BMW 1M" } [901]=> array(2) { ["lang_id"]=> string(1) "8" ["seo_title"]=> string(18) "Felgen für BMW 1M" } [902]=> array(2) { ["lang_id"]=> string(1) "9" ["seo_title"]=> string(19) "Fälgar till BMW 1M" } [903]=> array(2) { ["lang_id"]=> string(2) "10" ["seo_title"]=> string(16) "Disky pro BMW 1M" } [904]=> array(2) { ["lang_id"]=> string(2) "11" ["seo_title"]=> string(21) "Ratlankiai už BMW 1M" } [905]=> array(2) { ["lang_id"]=> string(2) "12" ["seo_title"]=> string(19) "Jante pentru BMW 1M" } [906]=> array(2) { ["lang_id"]=> string(2) "13" ["seo_title"]=> string(16) "Disky pre BMW 1M" } [907]=> array(2) { ["lang_id"]=> string(2) "14" ["seo_title"]=> string(16) "Alufelnik BMW 1M" } [908]=> array(2) { ["lang_id"]=> string(2) "15" ["seo_title"]=> string(18) "Jantes pour BMW 1M" } [909]=> array(2) { ["lang_id"]=> string(2) "16" ["seo_title"]=> string(24) "Диски для BMW 1M" } [910]=> array(2) { ["lang_id"]=> string(1) "1" ["seo_title"]=> string(36) "Felgi do BMW serii 2 F22/F23 (2014+)" } [911]=> array(2) { ["lang_id"]=> string(1) "3" ["seo_title"]=> string(38) "Wheels for BMW serii 2 F22/F23 (2014+)" } [912]=> array(2) { ["lang_id"]=> string(1) "5" ["seo_title"]=> string(39) "Velgen voor BMW serii 2 F22/F23 (2014+)" } [913]=> array(2) { ["lang_id"]=> string(1) "6" ["seo_title"]=> string(38) "Cerchi per BMW serii 2 F22/F23 (2014+)" } [914]=> array(2) { ["lang_id"]=> string(1) "7" ["seo_title"]=> string(40) "Llantas para BMW serii 2 F22/F23 (2014+)" } [915]=> array(2) { ["lang_id"]=> string(1) "8" ["seo_title"]=> string(39) "Felgen für BMW serii 2 F22/F23 (2014+)" } [916]=> array(2) { ["lang_id"]=> string(1) "9" ["seo_title"]=> string(40) "Fälgar till BMW serii 2 F22/F23 (2014+)" } [917]=> array(2) { ["lang_id"]=> string(2) "10" ["seo_title"]=> string(37) "Disky pro BMW serii 2 F22/F23 (2014+)" } [918]=> array(2) { ["lang_id"]=> string(2) "11" ["seo_title"]=> string(42) "Ratlankiai už BMW serii 2 F22/F23 (2014+)" } [919]=> array(2) { ["lang_id"]=> string(2) "12" ["seo_title"]=> string(40) "Jante pentru BMW serii 2 F22/F23 (2014+)" } [920]=> array(2) { ["lang_id"]=> string(2) "13" ["seo_title"]=> string(37) "Disky pre BMW serii 2 F22/F23 (2014+)" } [921]=> array(2) { ["lang_id"]=> string(2) "14" ["seo_title"]=> string(37) "Alufelnik BMW serii 2 F22/F23 (2014+)" } [922]=> array(2) { ["lang_id"]=> string(2) "15" ["seo_title"]=> string(39) "Jantes pour BMW serii 2 F22/F23 (2014+)" } [923]=> array(2) { ["lang_id"]=> string(2) "16" ["seo_title"]=> string(45) "Диски для BMW serii 2 F22/F23 (2014+)" } [924]=> array(2) { ["lang_id"]=> string(1) "1" ["seo_title"]=> string(52) "Felgi do BMW serii 2 F45 Active/Grand Tourer (2014+)" } [925]=> array(2) { ["lang_id"]=> string(1) "3" ["seo_title"]=> string(54) "Wheels for BMW serii 2 F45 Active/Grand Tourer (2014+)" } [926]=> array(2) { ["lang_id"]=> string(1) "5" ["seo_title"]=> string(55) "Velgen voor BMW serii 2 F45 Active/Grand Tourer (2014+)" } [927]=> array(2) { ["lang_id"]=> string(1) "6" ["seo_title"]=> string(54) "Cerchi per BMW serii 2 F45 Active/Grand Tourer (2014+)" } [928]=> array(2) { ["lang_id"]=> string(1) "7" ["seo_title"]=> string(56) "Llantas para BMW serii 2 F45 Active/Grand Tourer (2014+)" } [929]=> array(2) { ["lang_id"]=> string(1) "8" ["seo_title"]=> string(55) "Felgen für BMW serii 2 F45 Active/Grand Tourer (2014+)" } [930]=> array(2) { ["lang_id"]=> string(1) "9" ["seo_title"]=> string(56) "Fälgar till BMW serii 2 F45 Active/Grand Tourer (2014+)" } [931]=> array(2) { ["lang_id"]=> string(2) "10" ["seo_title"]=> string(53) "Disky pro BMW serii 2 F45 Active/Grand Tourer (2014+)" } [932]=> array(2) { ["lang_id"]=> string(2) "11" ["seo_title"]=> string(58) "Ratlankiai už BMW serii 2 F45 Active/Grand Tourer (2014+)" } [933]=> array(2) { ["lang_id"]=> string(2) "12" ["seo_title"]=> string(56) "Jante pentru BMW serii 2 F45 Active/Grand Tourer (2014+)" } [934]=> array(2) { ["lang_id"]=> string(2) "13" ["seo_title"]=> string(53) "Disky pre BMW serii 2 F45 Active/Grand Tourer (2014+)" } [935]=> array(2) { ["lang_id"]=> string(2) "14" ["seo_title"]=> string(53) "Alufelnik BMW serii 2 F45 Active/Grand Tourer (2014+)" } [936]=> array(2) { ["lang_id"]=> string(2) "15" ["seo_title"]=> string(55) "Jantes pour BMW serii 2 F45 Active/Grand Tourer (2014+)" } [937]=> array(2) { ["lang_id"]=> string(2) "16" ["seo_title"]=> string(61) "Диски для BMW serii 2 F45 Active/Grand Tourer (2014+)" } [938]=> array(2) { ["lang_id"]=> string(1) "1" ["seo_title"]=> string(19) "Felgi do BMW M2 F87" } [939]=> array(2) { ["lang_id"]=> string(1) "3" ["seo_title"]=> string(17) "Wheels for BMW M2" } [940]=> array(2) { ["lang_id"]=> string(1) "5" ["seo_title"]=> string(18) "Velgen voor BMW M2" } [941]=> array(2) { ["lang_id"]=> string(1) "6" ["seo_title"]=> string(17) "Cerchi per BMW M2" } [942]=> array(2) { ["lang_id"]=> string(1) "7" ["seo_title"]=> string(19) "Llantas para BMW M2" } [943]=> array(2) { ["lang_id"]=> string(1) "8" ["seo_title"]=> string(18) "Felgen für BMW M2" } [944]=> array(2) { ["lang_id"]=> string(1) "9" ["seo_title"]=> string(19) "Fälgar till BMW M2" } [945]=> array(2) { ["lang_id"]=> string(2) "10" ["seo_title"]=> string(20) "Disky pro BMW M2 F87" } [946]=> array(2) { ["lang_id"]=> string(2) "11" ["seo_title"]=> string(21) "Ratlankiai už BMW M2" } [947]=> array(2) { ["lang_id"]=> string(2) "12" ["seo_title"]=> string(19) "Jante pentru BMW M2" } [948]=> array(2) { ["lang_id"]=> string(2) "13" ["seo_title"]=> string(20) "Disky pre BMW M2 F87" } [949]=> array(2) { ["lang_id"]=> string(2) "14" ["seo_title"]=> string(16) "Alufelnik BMW M2" } [950]=> array(2) { ["lang_id"]=> string(2) "15" ["seo_title"]=> string(18) "Jantes pour BMW M2" } [951]=> array(2) { ["lang_id"]=> string(2) "16" ["seo_title"]=> string(28) "Диски для BMW M2 F87" } [952]=> array(2) { ["lang_id"]=> string(1) "1" ["seo_title"]=> string(49) "Felgi do BMW serii 3 E46 Coupe/Cabrio (1999-2006)" } [953]=> array(2) { ["lang_id"]=> string(1) "3" ["seo_title"]=> string(51) "Wheels for BMW serii 3 E46 Coupe/Cabrio (1999-2006)" } [954]=> array(2) { ["lang_id"]=> string(1) "5" ["seo_title"]=> string(52) "Velgen voor BMW serii 3 E46 Coupe/Cabrio (1999-2006)" } [955]=> array(2) { ["lang_id"]=> string(1) "6" ["seo_title"]=> string(51) "Cerchi per BMW serii 3 E46 Coupe/Cabrio (1999-2006)" } [956]=> array(2) { ["lang_id"]=> string(1) "7" ["seo_title"]=> string(53) "Llantas para BMW serii 3 E46 Coupe/Cabrio (1999-2006)" } [957]=> array(2) { ["lang_id"]=> string(1) "8" ["seo_title"]=> string(52) "Felgen für BMW serii 3 E46 Coupe/Cabrio (1999-2006)" } [958]=> array(2) { ["lang_id"]=> string(1) "9" ["seo_title"]=> string(53) "Fälgar till BMW serii 3 E46 Coupe/Cabrio (1999-2006)" } [959]=> array(2) { ["lang_id"]=> string(2) "10" ["seo_title"]=> string(50) "Disky pro BMW serii 3 E46 Coupe/Cabrio (1999-2006)" } [960]=> array(2) { ["lang_id"]=> string(2) "11" ["seo_title"]=> string(55) "Ratlankiai už BMW serii 3 E46 Coupe/Cabrio (1999-2006)" } [961]=> array(2) { ["lang_id"]=> string(2) "12" ["seo_title"]=> string(53) "Jante pentru BMW serii 3 E46 Coupe/Cabrio (1999-2006)" } [962]=> array(2) { ["lang_id"]=> string(2) "13" ["seo_title"]=> string(50) "Disky pre BMW serii 3 E46 Coupe/Cabrio (1999-2006)" } [963]=> array(2) { ["lang_id"]=> string(2) "14" ["seo_title"]=> string(50) "Alufelnik BMW serii 3 E46 Coupe/Cabrio (1999-2006)" } [964]=> array(2) { ["lang_id"]=> string(2) "15" ["seo_title"]=> string(52) "Jantes pour BMW serii 3 E46 Coupe/Cabrio (1999-2006)" } [965]=> array(2) { ["lang_id"]=> string(2) "16" ["seo_title"]=> string(58) "Диски для BMW serii 3 E46 Coupe/Cabrio (1999-2006)" } [966]=> array(2) { ["lang_id"]=> string(1) "1" ["seo_title"]=> string(53) "Felgi do BMW serii 3 E92/E93 Coupe/Cabrio (2006-2013)" } [967]=> array(2) { ["lang_id"]=> string(1) "3" ["seo_title"]=> string(55) "Wheels for BMW serii 3 E92/E93 Coupe/Cabrio (2006-2013)" } [968]=> array(2) { ["lang_id"]=> string(1) "5" ["seo_title"]=> string(56) "Velgen voor BMW serii 3 E92/E93 Coupe/Cabrio (2006-2013)" } [969]=> array(2) { ["lang_id"]=> string(1) "6" ["seo_title"]=> string(55) "Cerchi per BMW serii 3 E92/E93 Coupe/Cabrio (2006-2013)" } [970]=> array(2) { ["lang_id"]=> string(1) "7" ["seo_title"]=> string(57) "Llantas para BMW serii 3 E92/E93 Coupe/Cabrio (2006-2013)" } [971]=> array(2) { ["lang_id"]=> string(1) "8" ["seo_title"]=> string(56) "Felgen für BMW serii 3 E92/E93 Coupe/Cabrio (2006-2013)" } [972]=> array(2) { ["lang_id"]=> string(1) "9" ["seo_title"]=> string(57) "Fälgar till BMW serii 3 E92/E93 Coupe/Cabrio (2006-2013)" } [973]=> array(2) { ["lang_id"]=> string(2) "10" ["seo_title"]=> string(54) "Disky pro BMW serii 3 E92/E93 Coupe/Cabrio (2006-2013)" } [974]=> array(2) { ["lang_id"]=> string(2) "11" ["seo_title"]=> string(59) "Ratlankiai už BMW serii 3 E92/E93 Coupe/Cabrio (2006-2013)" } [975]=> array(2) { ["lang_id"]=> string(2) "12" ["seo_title"]=> string(57) "Jante pentru BMW serii 3 E92/E93 Coupe/Cabrio (2006-2013)" } [976]=> array(2) { ["lang_id"]=> string(2) "13" ["seo_title"]=> string(54) "Disky pre BMW serii 3 E92/E93 Coupe/Cabrio (2006-2013)" } [977]=> array(2) { ["lang_id"]=> string(2) "14" ["seo_title"]=> string(54) "Alufelnik BMW serii 3 E92/E93 Coupe/Cabrio (2006-2013)" } [978]=> array(2) { ["lang_id"]=> string(2) "15" ["seo_title"]=> string(56) "Jantes pour BMW serii 3 E92/E93 Coupe/Cabrio (2006-2013)" } [979]=> array(2) { ["lang_id"]=> string(2) "16" ["seo_title"]=> string(62) "Диски для BMW serii 3 E92/E93 Coupe/Cabrio (2006-2013)" } [980]=> array(2) { ["lang_id"]=> string(1) "1" ["seo_title"]=> string(36) "Felgi do BMW serii 3 E46 (1998-2005)" } [981]=> array(2) { ["lang_id"]=> string(1) "3" ["seo_title"]=> string(38) "Wheels for BMW serii 3 E46 (1998-2005)" } [982]=> array(2) { ["lang_id"]=> string(1) "5" ["seo_title"]=> string(39) "Velgen voor BMW serii 3 E46 (1998-2005)" } [983]=> array(2) { ["lang_id"]=> string(1) "6" ["seo_title"]=> string(38) "Cerchi per BMW serii 3 E46 (1998-2005)" } [984]=> array(2) { ["lang_id"]=> string(1) "7" ["seo_title"]=> string(40) "Llantas para BMW serii 3 E46 (1998-2005)" } [985]=> array(2) { ["lang_id"]=> string(1) "8" ["seo_title"]=> string(39) "Felgen für BMW serii 3 E46 (1998-2005)" } [986]=> array(2) { ["lang_id"]=> string(1) "9" ["seo_title"]=> string(40) "Fälgar till BMW serii 3 E46 (1998-2005)" } [987]=> array(2) { ["lang_id"]=> string(2) "10" ["seo_title"]=> string(37) "Disky pro BMW serii 3 E46 (1998-2005)" } [988]=> array(2) { ["lang_id"]=> string(2) "11" ["seo_title"]=> string(42) "Ratlankiai už BMW serii 3 E46 (1998-2005)" } [989]=> array(2) { ["lang_id"]=> string(2) "12" ["seo_title"]=> string(40) "Jante pentru BMW serii 3 E46 (1998-2005)" } [990]=> array(2) { ["lang_id"]=> string(2) "13" ["seo_title"]=> string(37) "Disky pre BMW serii 3 E46 (1998-2005)" } [991]=> array(2) { ["lang_id"]=> string(2) "14" ["seo_title"]=> string(37) "Alufelnik BMW serii 3 E46 (1998-2005)" } [992]=> array(2) { ["lang_id"]=> string(2) "15" ["seo_title"]=> string(39) "Jantes pour BMW serii 3 E46 (1998-2005)" } [993]=> array(2) { ["lang_id"]=> string(2) "16" ["seo_title"]=> string(45) "Диски для BMW serii 3 E46 (1998-2005)" } [994]=> array(2) { ["lang_id"]=> string(1) "1" ["seo_title"]=> string(40) "Felgi do BMW serii 3 E90/E91 (2005-2011)" } [995]=> array(2) { ["lang_id"]=> string(1) "3" ["seo_title"]=> string(42) "Wheels for BMW serii 3 E90/E91 (2005-2011)" } [996]=> array(2) { ["lang_id"]=> string(1) "5" ["seo_title"]=> string(43) "Velgen voor BMW serii 3 E90/E91 (2005-2011)" } [997]=> array(2) { ["lang_id"]=> string(1) "6" ["seo_title"]=> string(42) "Cerchi per BMW serii 3 E90/E91 (2005-2011)" } [998]=> array(2) { ["lang_id"]=> string(1) "7" ["seo_title"]=> string(44) "Llantas para BMW serii 3 E90/E91 (2005-2011)" } [999]=> array(2) { ["lang_id"]=> string(1) "8" ["seo_title"]=> string(43) "Felgen für BMW serii 3 E90/E91 (2005-2011)" } [1000]=> array(2) { ["lang_id"]=> string(1) "9" ["seo_title"]=> string(44) "Fälgar till BMW serii 3 E90/E91 (2005-2011)" } [1001]=> array(2) { ["lang_id"]=> string(2) "10" ["seo_title"]=> string(41) "Disky pro BMW serii 3 E90/E91 (2005-2011)" } [1002]=> array(2) { ["lang_id"]=> string(2) "11" ["seo_title"]=> string(46) "Ratlankiai už BMW serii 3 E90/E91 (2005-2011)" } [1003]=> array(2) { ["lang_id"]=> string(2) "12" ["seo_title"]=> string(44) "Jante pentru BMW serii 3 E90/E91 (2005-2011)" } [1004]=> array(2) { ["lang_id"]=> string(2) "13" ["seo_title"]=> string(41) "Disky pre BMW serii 3 E90/E91 (2005-2011)" } [1005]=> array(2) { ["lang_id"]=> string(2) "14" ["seo_title"]=> string(41) "Alufelnik BMW serii 3 E90/E91 (2005-2011)" } [1006]=> array(2) { ["lang_id"]=> string(2) "15" ["seo_title"]=> string(43) "Jantes pour BMW serii 3 E90/E91 (2005-2011)" } [1007]=> array(2) { ["lang_id"]=> string(2) "16" ["seo_title"]=> string(49) "Диски для BMW serii 3 E90/E91 (2005-2011)" } [1008]=> array(2) { ["lang_id"]=> string(1) "1" ["seo_title"]=> string(40) "Felgi do BMW serii 3 F30/F31 (2011-2018)" } [1009]=> array(2) { ["lang_id"]=> string(1) "3" ["seo_title"]=> string(42) "Wheels for BMW serii 3 F30/F31 (2011-2018)" } [1010]=> array(2) { ["lang_id"]=> string(1) "5" ["seo_title"]=> string(43) "Velgen voor BMW serii 3 F30/F31 (2011-2018)" } [1011]=> array(2) { ["lang_id"]=> string(1) "6" ["seo_title"]=> string(42) "Cerchi per BMW serii 3 F30/F31 (2011-2018)" } [1012]=> array(2) { ["lang_id"]=> string(1) "7" ["seo_title"]=> string(44) "Llantas para BMW serii 3 F30/F31 (2011-2018)" } [1013]=> array(2) { ["lang_id"]=> string(1) "8" ["seo_title"]=> string(43) "Felgen für BMW serii 3 F30/F31 (2011-2018)" } [1014]=> array(2) { ["lang_id"]=> string(1) "9" ["seo_title"]=> string(44) "Fälgar till BMW serii 3 F30/F31 (2011-2018)" } [1015]=> array(2) { ["lang_id"]=> string(2) "10" ["seo_title"]=> string(41) "Disky pro BMW serii 3 F30/F31 (2011-2018)" } [1016]=> array(2) { ["lang_id"]=> string(2) "11" ["seo_title"]=> string(46) "Ratlankiai už BMW serii 3 F30/F31 (2011-2018)" } [1017]=> array(2) { ["lang_id"]=> string(2) "12" ["seo_title"]=> string(44) "Jante pentru BMW serii 3 F30/F31 (2011-2018)" } [1018]=> array(2) { ["lang_id"]=> string(2) "13" ["seo_title"]=> string(41) "Disky pre BMW serii 3 F30/F31 (2011-2018)" } [1019]=> array(2) { ["lang_id"]=> string(2) "14" ["seo_title"]=> string(41) "Alufelnik BMW serii 3 F30/F31 (2011-2018)" } [1020]=> array(2) { ["lang_id"]=> string(2) "15" ["seo_title"]=> string(43) "Jantes pour BMW serii 3 F30/F31 (2011-2018)" } [1021]=> array(2) { ["lang_id"]=> string(2) "16" ["seo_title"]=> string(49) "Диски для BMW serii 3 F30/F31 (2011-2018)" } [1022]=> array(2) { ["lang_id"]=> string(1) "1" ["seo_title"]=> string(45) "Felgi do BMW serii 3 F34 Gran Turismo (2013+)" } [1023]=> array(2) { ["lang_id"]=> string(1) "3" ["seo_title"]=> string(47) "Wheels for BMW serii 3 F34 Gran Turismo (2013+)" } [1024]=> array(2) { ["lang_id"]=> string(1) "5" ["seo_title"]=> string(48) "Velgen voor BMW serii 3 F34 Gran Turismo (2013+)" } [1025]=> array(2) { ["lang_id"]=> string(1) "6" ["seo_title"]=> string(47) "Cerchi per BMW serii 3 F34 Gran Turismo (2013+)" } [1026]=> array(2) { ["lang_id"]=> string(1) "7" ["seo_title"]=> string(49) "Llantas para BMW serii 3 F34 Gran Turismo (2013+)" } [1027]=> array(2) { ["lang_id"]=> string(1) "8" ["seo_title"]=> string(48) "Felgen für BMW serii 3 F34 Gran Turismo (2013+)" } [1028]=> array(2) { ["lang_id"]=> string(1) "9" ["seo_title"]=> string(49) "Fälgar till BMW serii 3 F34 Gran Turismo (2013+)" } [1029]=> array(2) { ["lang_id"]=> string(2) "10" ["seo_title"]=> string(46) "Disky pro BMW serii 3 F34 Gran Turismo (2013+)" } [1030]=> array(2) { ["lang_id"]=> string(2) "11" ["seo_title"]=> string(51) "Ratlankiai už BMW serii 3 F34 Gran Turismo (2013+)" } [1031]=> array(2) { ["lang_id"]=> string(2) "12" ["seo_title"]=> string(49) "Jante pentru BMW serii 3 F34 Gran Turismo (2013+)" } [1032]=> array(2) { ["lang_id"]=> string(2) "13" ["seo_title"]=> string(46) "Disky pre BMW serii 3 F34 Gran Turismo (2013+)" } [1033]=> array(2) { ["lang_id"]=> string(2) "14" ["seo_title"]=> string(46) "Alufelnik BMW serii 3 F34 Gran Turismo (2013+)" } [1034]=> array(2) { ["lang_id"]=> string(2) "15" ["seo_title"]=> string(48) "Jantes pour BMW serii 3 F34 Gran Turismo (2013+)" } [1035]=> array(2) { ["lang_id"]=> string(2) "16" ["seo_title"]=> string(54) "Диски для BMW serii 3 F34 Gran Turismo (2013+)" } [1036]=> array(2) { ["lang_id"]=> string(1) "1" ["seo_title"]=> string(36) "Felgi do BMW serii 3 G20/G21 (2019+)" } [1037]=> array(2) { ["lang_id"]=> string(1) "3" ["seo_title"]=> string(34) "Wheels for BMW serii 3 G20 (2019+)" } [1038]=> array(2) { ["lang_id"]=> string(1) "5" ["seo_title"]=> string(35) "Velgen voor BMW serii 3 G20 (2019+)" } [1039]=> array(2) { ["lang_id"]=> string(1) "6" ["seo_title"]=> string(34) "Cerchi per BMW serii 3 G20 (2019+)" } [1040]=> array(2) { ["lang_id"]=> string(1) "7" ["seo_title"]=> string(36) "Llantas para BMW serii 3 G20 (2019+)" } [1041]=> array(2) { ["lang_id"]=> string(1) "8" ["seo_title"]=> string(35) "Felgen für BMW serii 3 G20 (2019+)" } [1042]=> array(2) { ["lang_id"]=> string(1) "9" ["seo_title"]=> string(36) "Fälgar till BMW serii 3 G20 (2019+)" } [1043]=> array(2) { ["lang_id"]=> string(2) "10" ["seo_title"]=> string(37) "Disky pro BMW serii 3 G20/G21 (2019+)" } [1044]=> array(2) { ["lang_id"]=> string(2) "11" ["seo_title"]=> string(38) "Ratlankiai už BMW serii 3 G20 (2019+)" } [1045]=> array(2) { ["lang_id"]=> string(2) "12" ["seo_title"]=> string(36) "Jante pentru BMW serii 3 G20 (2019+)" } [1046]=> array(2) { ["lang_id"]=> string(2) "13" ["seo_title"]=> string(37) "Disky pre BMW serii 3 G20/G21 (2019+)" } [1047]=> array(2) { ["lang_id"]=> string(2) "14" ["seo_title"]=> string(33) "Alufelnik BMW serii 3 G20 (2019+)" } [1048]=> array(2) { ["lang_id"]=> string(2) "15" ["seo_title"]=> string(35) "Jantes pour BMW serii 3 G20 (2019+)" } [1049]=> array(2) { ["lang_id"]=> string(2) "16" ["seo_title"]=> string(45) "Диски для BMW serii 3 G20/G21 (2019+)" } [1050]=> array(2) { ["lang_id"]=> string(1) "1" ["seo_title"]=> string(39) "Felgi do BMW M3 E90/E92/E93 (2007-2013)" } [1051]=> array(2) { ["lang_id"]=> string(1) "3" ["seo_title"]=> string(41) "Wheels for BMW M3 E90/E92/E93 (2007-2013)" } [1052]=> array(2) { ["lang_id"]=> string(1) "5" ["seo_title"]=> string(42) "Velgen voor BMW M3 E90/E92/E93 (2007-2013)" } [1053]=> array(2) { ["lang_id"]=> string(1) "6" ["seo_title"]=> string(41) "Cerchi per BMW M3 E90/E92/E93 (2007-2013)" } [1054]=> array(2) { ["lang_id"]=> string(1) "7" ["seo_title"]=> string(43) "Llantas para BMW M3 E90/E92/E93 (2007-2013)" } [1055]=> array(2) { ["lang_id"]=> string(1) "8" ["seo_title"]=> string(42) "Felgen für BMW M3 E90/E92/E93 (2007-2013)" } [1056]=> array(2) { ["lang_id"]=> string(1) "9" ["seo_title"]=> string(43) "Fälgar till BMW M3 E90/E92/E93 (2007-2013)" } [1057]=> array(2) { ["lang_id"]=> string(2) "10" ["seo_title"]=> string(40) "Disky pro BMW M3 E90/E92/E93 (2007-2013)" } [1058]=> array(2) { ["lang_id"]=> string(2) "11" ["seo_title"]=> string(45) "Ratlankiai už BMW M3 E90/E92/E93 (2007-2013)" } [1059]=> array(2) { ["lang_id"]=> string(2) "12" ["seo_title"]=> string(43) "Jante pentru BMW M3 E90/E92/E93 (2007-2013)" } [1060]=> array(2) { ["lang_id"]=> string(2) "13" ["seo_title"]=> string(40) "Disky pre BMW M3 E90/E92/E93 (2007-2013)" } [1061]=> array(2) { ["lang_id"]=> string(2) "14" ["seo_title"]=> string(40) "Alufelnik BMW M3 E90/E92/E93 (2007-2013)" } [1062]=> array(2) { ["lang_id"]=> string(2) "15" ["seo_title"]=> string(42) "Jantes pour BMW M3 E90/E92/E93 (2007-2013)" } [1063]=> array(2) { ["lang_id"]=> string(2) "16" ["seo_title"]=> string(48) "Диски для BMW M3 E90/E92/E93 (2007-2013)" } [1064]=> array(2) { ["lang_id"]=> string(1) "1" ["seo_title"]=> string(31) "Felgi do BMW M3 F80 (2014-2018)" } [1065]=> array(2) { ["lang_id"]=> string(1) "3" ["seo_title"]=> string(33) "Wheels for BMW M3 F80 (2014-2018)" } [1066]=> array(2) { ["lang_id"]=> string(1) "5" ["seo_title"]=> string(34) "Velgen voor BMW M3 F80 (2014-2018)" } [1067]=> array(2) { ["lang_id"]=> string(1) "6" ["seo_title"]=> string(33) "Cerchi per BMW M3 F80 (2014-2018)" } [1068]=> array(2) { ["lang_id"]=> string(1) "7" ["seo_title"]=> string(35) "Llantas para BMW M3 F80 (2014-2018)" } [1069]=> array(2) { ["lang_id"]=> string(1) "8" ["seo_title"]=> string(34) "Felgen für BMW M3 F80 (2014-2018)" } [1070]=> array(2) { ["lang_id"]=> string(1) "9" ["seo_title"]=> string(35) "Fälgar till BMW M3 F80 (2014-2018)" } [1071]=> array(2) { ["lang_id"]=> string(2) "10" ["seo_title"]=> string(32) "Disky pro BMW M3 F80 (2014-2018)" } [1072]=> array(2) { ["lang_id"]=> string(2) "11" ["seo_title"]=> string(37) "Ratlankiai už BMW M3 F80 (2014-2018)" } [1073]=> array(2) { ["lang_id"]=> string(2) "12" ["seo_title"]=> string(35) "Jante pentru BMW M3 F80 (2014-2018)" } [1074]=> array(2) { ["lang_id"]=> string(2) "13" ["seo_title"]=> string(32) "Disky pre BMW M3 F80 (2014-2018)" } [1075]=> array(2) { ["lang_id"]=> string(2) "14" ["seo_title"]=> string(32) "Alufelnik BMW M3 F80 (2014-2018)" } [1076]=> array(2) { ["lang_id"]=> string(2) "15" ["seo_title"]=> string(34) "Jantes pour BMW M3 F80 (2014-2018)" } [1077]=> array(2) { ["lang_id"]=> string(2) "16" ["seo_title"]=> string(40) "Диски для BMW M3 F80 (2014-2018)" } [1078]=> array(2) { ["lang_id"]=> string(1) "1" ["seo_title"]=> string(36) "Felgi do BMW Serii 4 F32/F33 (2013+)" } [1079]=> array(2) { ["lang_id"]=> string(1) "3" ["seo_title"]=> string(38) "Wheels for BMW Serii 4 F32/F33 (2013+)" } [1080]=> array(2) { ["lang_id"]=> string(1) "5" ["seo_title"]=> string(39) "Velgen voor BMW Serii 4 F32/F33 (2013+)" } [1081]=> array(2) { ["lang_id"]=> string(1) "6" ["seo_title"]=> string(38) "Cerchi per BMW Serii 4 F32/F33 (2013+)" } [1082]=> array(2) { ["lang_id"]=> string(1) "7" ["seo_title"]=> string(40) "Llantas para BMW Serii 4 F32/F33 (2013+)" } [1083]=> array(2) { ["lang_id"]=> string(1) "8" ["seo_title"]=> string(39) "Felgen für BMW Serii 4 F32/F33 (2013+)" } [1084]=> array(2) { ["lang_id"]=> string(1) "9" ["seo_title"]=> string(40) "Fälgar till BMW Serii 4 F32/F33 (2013+)" } [1085]=> array(2) { ["lang_id"]=> string(2) "10" ["seo_title"]=> string(37) "Disky pro BMW Serii 4 F32/F33 (2013+)" } [1086]=> array(2) { ["lang_id"]=> string(2) "11" ["seo_title"]=> string(42) "Ratlankiai už BMW Serii 4 F32/F33 (2013+)" } [1087]=> array(2) { ["lang_id"]=> string(2) "12" ["seo_title"]=> string(40) "Jante pentru BMW Serii 4 F32/F33 (2013+)" } [1088]=> array(2) { ["lang_id"]=> string(2) "13" ["seo_title"]=> string(37) "Disky pre BMW Serii 4 F32/F33 (2013+)" } [1089]=> array(2) { ["lang_id"]=> string(2) "14" ["seo_title"]=> string(37) "Alufelnik BMW Serii 4 F32/F33 (2013+)" } [1090]=> array(2) { ["lang_id"]=> string(2) "15" ["seo_title"]=> string(39) "Jantes pour BMW Serii 4 F32/F33 (2013+)" } [1091]=> array(2) { ["lang_id"]=> string(2) "16" ["seo_title"]=> string(45) "Диски для BMW Serii 4 F32/F33 (2013+)" } [1092]=> array(2) { ["lang_id"]=> string(1) "1" ["seo_title"]=> string(43) "Felgi do BMW Serii 4 F36 Gran Coupe (2014+)" } [1093]=> array(2) { ["lang_id"]=> string(1) "3" ["seo_title"]=> string(45) "Wheels for BMW Serii 4 F36 Gran Coupe (2014+)" } [1094]=> array(2) { ["lang_id"]=> string(1) "5" ["seo_title"]=> string(46) "Velgen voor BMW Serii 4 F36 Gran Coupe (2014+)" } [1095]=> array(2) { ["lang_id"]=> string(1) "6" ["seo_title"]=> string(45) "Cerchi per BMW Serii 4 F36 Gran Coupe (2014+)" } [1096]=> array(2) { ["lang_id"]=> string(1) "7" ["seo_title"]=> string(47) "Llantas para BMW Serii 4 F36 Gran Coupe (2014+)" } [1097]=> array(2) { ["lang_id"]=> string(1) "8" ["seo_title"]=> string(46) "Felgen für BMW Serii 4 F36 Gran Coupe (2014+)" } [1098]=> array(2) { ["lang_id"]=> string(1) "9" ["seo_title"]=> string(47) "Fälgar till BMW Serii 4 F36 Gran Coupe (2014+)" } [1099]=> array(2) { ["lang_id"]=> string(2) "10" ["seo_title"]=> string(44) "Disky pro BMW Serii 4 F36 Gran Coupe (2014+)" } [1100]=> array(2) { ["lang_id"]=> string(2) "11" ["seo_title"]=> string(49) "Ratlankiai už BMW Serii 4 F36 Gran Coupe (2014+)" } [1101]=> array(2) { ["lang_id"]=> string(2) "12" ["seo_title"]=> string(47) "Jante pentru BMW Serii 4 F36 Gran Coupe (2014+)" } [1102]=> array(2) { ["lang_id"]=> string(2) "13" ["seo_title"]=> string(44) "Disky pre BMW Serii 4 F36 Gran Coupe (2014+)" } [1103]=> array(2) { ["lang_id"]=> string(2) "14" ["seo_title"]=> string(44) "Alufelnik BMW Serii 4 F36 Gran Coupe (2014+)" } [1104]=> array(2) { ["lang_id"]=> string(2) "15" ["seo_title"]=> string(46) "Jantes pour BMW Serii 4 F36 Gran Coupe (2014+)" } [1105]=> array(2) { ["lang_id"]=> string(2) "16" ["seo_title"]=> string(52) "Диски для BMW Serii 4 F36 Gran Coupe (2014+)" } [1106]=> array(2) { ["lang_id"]=> string(1) "1" ["seo_title"]=> string(31) "Felgi do BMW M4 F82/F83 (2014+)" } [1107]=> array(2) { ["lang_id"]=> string(1) "3" ["seo_title"]=> string(33) "Wheels for BMW M4 F82/F83 (2014+)" } [1108]=> array(2) { ["lang_id"]=> string(1) "5" ["seo_title"]=> string(34) "Velgen voor BMW M4 F82/F83 (2014+)" } [1109]=> array(2) { ["lang_id"]=> string(1) "6" ["seo_title"]=> string(33) "Cerchi per BMW M4 F82/F83 (2014+)" } [1110]=> array(2) { ["lang_id"]=> string(1) "7" ["seo_title"]=> string(35) "Llantas para BMW M4 F82/F83 (2014+)" } [1111]=> array(2) { ["lang_id"]=> string(1) "8" ["seo_title"]=> string(34) "Felgen für BMW M4 F82/F83 (2014+)" } [1112]=> array(2) { ["lang_id"]=> string(1) "9" ["seo_title"]=> string(35) "Fälgar till BMW M4 F82/F83 (2014+)" } [1113]=> array(2) { ["lang_id"]=> string(2) "10" ["seo_title"]=> string(32) "Disky pro BMW M4 F82/F83 (2014+)" } [1114]=> array(2) { ["lang_id"]=> string(2) "11" ["seo_title"]=> string(37) "Ratlankiai už BMW M4 F82/F83 (2014+)" } [1115]=> array(2) { ["lang_id"]=> string(2) "12" ["seo_title"]=> string(35) "Jante pentru BMW M4 F82/F83 (2014+)" } [1116]=> array(2) { ["lang_id"]=> string(2) "13" ["seo_title"]=> string(32) "Disky pre BMW M4 F82/F83 (2014+)" } [1117]=> array(2) { ["lang_id"]=> string(2) "14" ["seo_title"]=> string(32) "Alufelnik BMW M4 F82/F83 (2014+)" } [1118]=> array(2) { ["lang_id"]=> string(2) "15" ["seo_title"]=> string(34) "Jantes pour BMW M4 F82/F83 (2014+)" } [1119]=> array(2) { ["lang_id"]=> string(2) "16" ["seo_title"]=> string(40) "Диски для BMW M4 F82/F83 (2014+)" } [1120]=> array(2) { ["lang_id"]=> string(1) "1" ["seo_title"]=> string(40) "Felgi do BMW serii 5 E60/E61 (2003-2010)" } [1121]=> array(2) { ["lang_id"]=> string(1) "3" ["seo_title"]=> string(42) "Wheels for BMW serii 5 E60/E61 (2003-2010)" } [1122]=> array(2) { ["lang_id"]=> string(1) "5" ["seo_title"]=> string(43) "Velgen voor BMW serii 5 E60/E61 (2003-2010)" } [1123]=> array(2) { ["lang_id"]=> string(1) "6" ["seo_title"]=> string(42) "Cerchi per BMW serii 5 E60/E61 (2003-2010)" } [1124]=> array(2) { ["lang_id"]=> string(1) "7" ["seo_title"]=> string(44) "Llantas para BMW serii 5 E60/E61 (2003-2010)" } [1125]=> array(2) { ["lang_id"]=> string(1) "8" ["seo_title"]=> string(43) "Felgen für BMW serii 5 E60/E61 (2003-2010)" } [1126]=> array(2) { ["lang_id"]=> string(1) "9" ["seo_title"]=> string(44) "Fälgar till BMW serii 5 E60/E61 (2003-2010)" } [1127]=> array(2) { ["lang_id"]=> string(2) "10" ["seo_title"]=> string(41) "Disky pro BMW serii 5 E60/E61 (2003-2010)" } [1128]=> array(2) { ["lang_id"]=> string(2) "11" ["seo_title"]=> string(46) "Ratlankiai už BMW serii 5 E60/E61 (2003-2010)" } [1129]=> array(2) { ["lang_id"]=> string(2) "12" ["seo_title"]=> string(44) "Jante pentru BMW serii 5 E60/E61 (2003-2010)" } [1130]=> array(2) { ["lang_id"]=> string(2) "13" ["seo_title"]=> string(41) "Disky pre BMW serii 5 E60/E61 (2003-2010)" } [1131]=> array(2) { ["lang_id"]=> string(2) "14" ["seo_title"]=> string(41) "Alufelnik BMW serii 5 E60/E61 (2003-2010)" } [1132]=> array(2) { ["lang_id"]=> string(2) "15" ["seo_title"]=> string(43) "Jantes pour BMW serii 5 E60/E61 (2003-2010)" } [1133]=> array(2) { ["lang_id"]=> string(2) "16" ["seo_title"]=> string(49) "Диски для BMW serii 5 E60/E61 (2003-2010)" } [1134]=> array(2) { ["lang_id"]=> string(1) "1" ["seo_title"]=> string(40) "Felgi do BMW serii 5 F10/F11 (2010-2017)" } [1135]=> array(2) { ["lang_id"]=> string(1) "3" ["seo_title"]=> string(42) "Wheels for BMW serii 5 F10/F11 (2010-2017)" } [1136]=> array(2) { ["lang_id"]=> string(1) "5" ["seo_title"]=> string(43) "Velgen voor BMW serii 5 F10/F11 (2010-2017)" } [1137]=> array(2) { ["lang_id"]=> string(1) "6" ["seo_title"]=> string(42) "Cerchi per BMW serii 5 F10/F11 (2010-2017)" } [1138]=> array(2) { ["lang_id"]=> string(1) "7" ["seo_title"]=> string(44) "Llantas para BMW serii 5 F10/F11 (2010-2017)" } [1139]=> array(2) { ["lang_id"]=> string(1) "8" ["seo_title"]=> string(43) "Felgen für BMW serii 5 F10/F11 (2010-2017)" } [1140]=> array(2) { ["lang_id"]=> string(1) "9" ["seo_title"]=> string(44) "Fälgar till BMW serii 5 F10/F11 (2010-2017)" } [1141]=> array(2) { ["lang_id"]=> string(2) "10" ["seo_title"]=> string(41) "Disky pro BMW serii 5 F10/F11 (2010-2017)" } [1142]=> array(2) { ["lang_id"]=> string(2) "11" ["seo_title"]=> string(46) "Ratlankiai už BMW serii 5 F10/F11 (2010-2017)" } [1143]=> array(2) { ["lang_id"]=> string(2) "12" ["seo_title"]=> string(44) "Jante pentru BMW serii 5 F10/F11 (2010-2017)" } [1144]=> array(2) { ["lang_id"]=> string(2) "13" ["seo_title"]=> string(41) "Disky pre BMW serii 5 F10/F11 (2010-2017)" } [1145]=> array(2) { ["lang_id"]=> string(2) "14" ["seo_title"]=> string(41) "Alufelnik BMW serii 5 F10/F11 (2010-2017)" } [1146]=> array(2) { ["lang_id"]=> string(2) "15" ["seo_title"]=> string(43) "Jantes pour BMW serii 5 F10/F11 (2010-2017)" } [1147]=> array(2) { ["lang_id"]=> string(2) "16" ["seo_title"]=> string(49) "Диски для BMW serii 5 F10/F11 (2010-2017)" } [1148]=> array(2) { ["lang_id"]=> string(1) "1" ["seo_title"]=> string(36) "Felgi do BMW serii 5 G30/G31 (2017+)" } [1149]=> array(2) { ["lang_id"]=> string(1) "3" ["seo_title"]=> string(38) "Wheels for BMW serii 5 G30/G31 (2017+)" } [1150]=> array(2) { ["lang_id"]=> string(1) "5" ["seo_title"]=> string(39) "Velgen voor BMW serii 5 G30/G31 (2017+)" } [1151]=> array(2) { ["lang_id"]=> string(1) "6" ["seo_title"]=> string(38) "Cerchi per BMW serii 5 G30/G31 (2017+)" } [1152]=> array(2) { ["lang_id"]=> string(1) "7" ["seo_title"]=> string(40) "Llantas para BMW serii 5 G30/G31 (2017+)" } [1153]=> array(2) { ["lang_id"]=> string(1) "8" ["seo_title"]=> string(39) "Felgen für BMW serii 5 G30/G31 (2017+)" } [1154]=> array(2) { ["lang_id"]=> string(1) "9" ["seo_title"]=> string(40) "Fälgar till BMW serii 5 G30/G31 (2017+)" } [1155]=> array(2) { ["lang_id"]=> string(2) "10" ["seo_title"]=> string(37) "Disky pro BMW serii 5 G30/G31 (2017+)" } [1156]=> array(2) { ["lang_id"]=> string(2) "11" ["seo_title"]=> string(42) "Ratlankiai už BMW serii 5 G30/G31 (2017+)" } [1157]=> array(2) { ["lang_id"]=> string(2) "12" ["seo_title"]=> string(40) "Jante pentru BMW serii 5 G30/G31 (2017+)" } [1158]=> array(2) { ["lang_id"]=> string(2) "13" ["seo_title"]=> string(37) "Disky pre BMW serii 5 G30/G31 (2017+)" } [1159]=> array(2) { ["lang_id"]=> string(2) "14" ["seo_title"]=> string(37) "Alufelnik BMW serii 5 G30/G31 (2017+)" } [1160]=> array(2) { ["lang_id"]=> string(2) "15" ["seo_title"]=> string(39) "Jantes pour BMW serii 5 G30/G31 (2017+)" } [1161]=> array(2) { ["lang_id"]=> string(2) "16" ["seo_title"]=> string(45) "Диски для BMW serii 5 G30/G31 (2017+)" } [1162]=> array(2) { ["lang_id"]=> string(1) "1" ["seo_title"]=> string(49) "Felgi do BMW serii 5 F07 Gran Turismo (2009-2017)" } [1163]=> array(2) { ["lang_id"]=> string(1) "3" ["seo_title"]=> string(51) "Wheels for BMW serii 5 F07 Gran Turismo (2009-2017)" } [1164]=> array(2) { ["lang_id"]=> string(1) "5" ["seo_title"]=> string(52) "Velgen voor BMW serii 5 F07 Gran Turismo (2009-2017)" } [1165]=> array(2) { ["lang_id"]=> string(1) "6" ["seo_title"]=> string(51) "Cerchi per BMW serii 5 F07 Gran Turismo (2009-2017)" } [1166]=> array(2) { ["lang_id"]=> string(1) "7" ["seo_title"]=> string(53) "Llantas para BMW serii 5 F07 Gran Turismo (2009-2017)" } [1167]=> array(2) { ["lang_id"]=> string(1) "8" ["seo_title"]=> string(52) "Felgen für BMW serii 5 F07 Gran Turismo (2009-2017)" } [1168]=> array(2) { ["lang_id"]=> string(1) "9" ["seo_title"]=> string(53) "Fälgar till BMW serii 5 F07 Gran Turismo (2009-2017)" } [1169]=> array(2) { ["lang_id"]=> string(2) "10" ["seo_title"]=> string(50) "Disky pro BMW serii 5 F07 Gran Turismo (2009-2017)" } [1170]=> array(2) { ["lang_id"]=> string(2) "11" ["seo_title"]=> string(55) "Ratlankiai už BMW serii 5 F07 Gran Turismo (2009-2017)" } [1171]=> array(2) { ["lang_id"]=> string(2) "12" ["seo_title"]=> string(53) "Jante pentru BMW serii 5 F07 Gran Turismo (2009-2017)" } [1172]=> array(2) { ["lang_id"]=> string(2) "13" ["seo_title"]=> string(50) "Disky pre BMW serii 5 F07 Gran Turismo (2009-2017)" } [1173]=> array(2) { ["lang_id"]=> string(2) "14" ["seo_title"]=> string(50) "Alufelnik BMW serii 5 F07 Gran Turismo (2009-2017)" } [1174]=> array(2) { ["lang_id"]=> string(2) "15" ["seo_title"]=> string(52) "Jantes pour BMW serii 5 F07 Gran Turismo (2009-2017)" } [1175]=> array(2) { ["lang_id"]=> string(2) "16" ["seo_title"]=> string(58) "Диски для BMW serii 5 F07 Gran Turismo (2009-2017)" } [1176]=> array(2) { ["lang_id"]=> string(1) "1" ["seo_title"]=> string(40) "Felgi do BMW M550i/M550d G30/G31 (2017+)" } [1177]=> array(2) { ["lang_id"]=> string(1) "3" ["seo_title"]=> string(42) "Wheels for BMW M550i/M550d G30/G31 (2017+)" } [1178]=> array(2) { ["lang_id"]=> string(1) "5" ["seo_title"]=> string(43) "Velgen voor BMW M550i/M550d G30/G31 (2017+)" } [1179]=> array(2) { ["lang_id"]=> string(1) "6" ["seo_title"]=> string(42) "Cerchi per BMW M550i/M550d G30/G31 (2017+)" } [1180]=> array(2) { ["lang_id"]=> string(1) "7" ["seo_title"]=> string(44) "Llantas para BMW M550i/M550d G30/G31 (2017+)" } [1181]=> array(2) { ["lang_id"]=> string(1) "8" ["seo_title"]=> string(43) "Felgen für BMW M550i/M550d G30/G31 (2017+)" } [1182]=> array(2) { ["lang_id"]=> string(1) "9" ["seo_title"]=> string(44) "Fälgar till BMW M550i/M550d G30/G31 (2017+)" } [1183]=> array(2) { ["lang_id"]=> string(2) "10" ["seo_title"]=> string(41) "Disky pro BMW M550i/M550d G30/G31 (2017+)" } [1184]=> array(2) { ["lang_id"]=> string(2) "11" ["seo_title"]=> string(46) "Ratlankiai už BMW M550i/M550d G30/G31 (2017+)" } [1185]=> array(2) { ["lang_id"]=> string(2) "12" ["seo_title"]=> string(44) "Jante pentru BMW M550i/M550d G30/G31 (2017+)" } [1186]=> array(2) { ["lang_id"]=> string(2) "13" ["seo_title"]=> string(41) "Disky pre BMW M550i/M550d G30/G31 (2017+)" } [1187]=> array(2) { ["lang_id"]=> string(2) "14" ["seo_title"]=> string(41) "Alufelnik BMW M550i/M550d G30/G31 (2017+)" } [1188]=> array(2) { ["lang_id"]=> string(2) "15" ["seo_title"]=> string(43) "Jantes pour BMW M550i/M550d G30/G31 (2017+)" } [1189]=> array(2) { ["lang_id"]=> string(2) "16" ["seo_title"]=> string(49) "Диски для BMW M550i/M550d G30/G31 (2017+)" } [1190]=> array(2) { ["lang_id"]=> string(1) "1" ["seo_title"]=> string(35) "Felgi do BMW M5 E60/E61 (2005-2010)" } [1191]=> array(2) { ["lang_id"]=> string(1) "3" ["seo_title"]=> string(37) "Wheels for BMW M5 E60/E61 (2005-2010)" } [1192]=> array(2) { ["lang_id"]=> string(1) "5" ["seo_title"]=> string(38) "Velgen voor BMW M5 E60/E61 (2005-2010)" } [1193]=> array(2) { ["lang_id"]=> string(1) "6" ["seo_title"]=> string(37) "Cerchi per BMW M5 E60/E61 (2005-2010)" } [1194]=> array(2) { ["lang_id"]=> string(1) "7" ["seo_title"]=> string(39) "Llantas para BMW M5 E60/E61 (2005-2010)" } [1195]=> array(2) { ["lang_id"]=> string(1) "8" ["seo_title"]=> string(38) "Felgen für BMW M5 E60/E61 (2005-2010)" } [1196]=> array(2) { ["lang_id"]=> string(1) "9" ["seo_title"]=> string(39) "Fälgar till BMW M5 E60/E61 (2005-2010)" } [1197]=> array(2) { ["lang_id"]=> string(2) "10" ["seo_title"]=> string(36) "Disky pro BMW M5 E60/E61 (2005-2010)" } [1198]=> array(2) { ["lang_id"]=> string(2) "11" ["seo_title"]=> string(41) "Ratlankiai už BMW M5 E60/E61 (2005-2010)" } [1199]=> array(2) { ["lang_id"]=> string(2) "12" ["seo_title"]=> string(39) "Jante pentru BMW M5 E60/E61 (2005-2010)" } [1200]=> array(2) { ["lang_id"]=> string(2) "13" ["seo_title"]=> string(36) "Disky pre BMW M5 E60/E61 (2005-2010)" } [1201]=> array(2) { ["lang_id"]=> string(2) "14" ["seo_title"]=> string(36) "Alufelnik BMW M5 E60/E61 (2005-2010)" } [1202]=> array(2) { ["lang_id"]=> string(2) "15" ["seo_title"]=> string(38) "Jantes pour BMW M5 E60/E61 (2005-2010)" } [1203]=> array(2) { ["lang_id"]=> string(2) "16" ["seo_title"]=> string(44) "Диски для BMW M5 E60/E61 (2005-2010)" } [1204]=> array(2) { ["lang_id"]=> string(1) "1" ["seo_title"]=> string(31) "Felgi do BMW M5 F10 (2011-2017)" } [1205]=> array(2) { ["lang_id"]=> string(1) "3" ["seo_title"]=> string(33) "Wheels for BMW M5 F10 (2011-2017)" } [1206]=> array(2) { ["lang_id"]=> string(1) "5" ["seo_title"]=> string(34) "Velgen voor BMW M5 F10 (2011-2017)" } [1207]=> array(2) { ["lang_id"]=> string(1) "6" ["seo_title"]=> string(33) "Cerchi per BMW M5 F10 (2011-2017)" } [1208]=> array(2) { ["lang_id"]=> string(1) "7" ["seo_title"]=> string(35) "Llantas para BMW M5 F10 (2011-2017)" } [1209]=> array(2) { ["lang_id"]=> string(1) "8" ["seo_title"]=> string(34) "Felgen für BMW M5 F10 (2011-2017)" } [1210]=> array(2) { ["lang_id"]=> string(1) "9" ["seo_title"]=> string(35) "Fälgar till BMW M5 F10 (2011-2017)" } [1211]=> array(2) { ["lang_id"]=> string(2) "10" ["seo_title"]=> string(32) "Disky pro BMW M5 F10 (2011-2017)" } [1212]=> array(2) { ["lang_id"]=> string(2) "11" ["seo_title"]=> string(37) "Ratlankiai už BMW M5 F10 (2011-2017)" } [1213]=> array(2) { ["lang_id"]=> string(2) "12" ["seo_title"]=> string(35) "Jante pentru BMW M5 F10 (2011-2017)" } [1214]=> array(2) { ["lang_id"]=> string(2) "13" ["seo_title"]=> string(32) "Disky pre BMW M5 F10 (2011-2017)" } [1215]=> array(2) { ["lang_id"]=> string(2) "14" ["seo_title"]=> string(32) "Alufelnik BMW M5 F10 (2011-2017)" } [1216]=> array(2) { ["lang_id"]=> string(2) "15" ["seo_title"]=> string(34) "Jantes pour BMW M5 F10 (2011-2017)" } [1217]=> array(2) { ["lang_id"]=> string(2) "16" ["seo_title"]=> string(40) "Диски для BMW M5 F10 (2011-2017)" } [1218]=> array(2) { ["lang_id"]=> string(1) "1" ["seo_title"]=> string(53) "Felgi do BMW serii 6 E62/E63 Coupe/Cabrio (2003-2010)" } [1219]=> array(2) { ["lang_id"]=> string(1) "3" ["seo_title"]=> string(55) "Wheels for BMW serii 6 E62/E63 Coupe/Cabrio (2003-2010)" } [1220]=> array(2) { ["lang_id"]=> string(1) "5" ["seo_title"]=> string(56) "Velgen voor BMW serii 6 E62/E63 Coupe/Cabrio (2003-2010)" } [1221]=> array(2) { ["lang_id"]=> string(1) "6" ["seo_title"]=> string(55) "Cerchi per BMW serii 6 E62/E63 Coupe/Cabrio (2003-2010)" } [1222]=> array(2) { ["lang_id"]=> string(1) "7" ["seo_title"]=> string(57) "Llantas para BMW serii 6 E62/E63 Coupe/Cabrio (2003-2010)" } [1223]=> array(2) { ["lang_id"]=> string(1) "8" ["seo_title"]=> string(56) "Felgen für BMW serii 6 E62/E63 Coupe/Cabrio (2003-2010)" } [1224]=> array(2) { ["lang_id"]=> string(1) "9" ["seo_title"]=> string(57) "Fälgar till BMW serii 6 E62/E63 Coupe/Cabrio (2003-2010)" } [1225]=> array(2) { ["lang_id"]=> string(2) "10" ["seo_title"]=> string(54) "Disky pro BMW serii 6 E62/E63 Coupe/Cabrio (2003-2010)" } [1226]=> array(2) { ["lang_id"]=> string(2) "11" ["seo_title"]=> string(59) "Ratlankiai už BMW serii 6 E62/E63 Coupe/Cabrio (2003-2010)" } [1227]=> array(2) { ["lang_id"]=> string(2) "12" ["seo_title"]=> string(57) "Jante pentru BMW serii 6 E62/E63 Coupe/Cabrio (2003-2010)" } [1228]=> array(2) { ["lang_id"]=> string(2) "13" ["seo_title"]=> string(54) "Disky pre BMW serii 6 E62/E63 Coupe/Cabrio (2003-2010)" } [1229]=> array(2) { ["lang_id"]=> string(2) "14" ["seo_title"]=> string(54) "Alufelnik BMW serii 6 E62/E63 Coupe/Cabrio (2003-2010)" } [1230]=> array(2) { ["lang_id"]=> string(2) "15" ["seo_title"]=> string(56) "Jantes pour BMW serii 6 E62/E63 Coupe/Cabrio (2003-2010)" } [1231]=> array(2) { ["lang_id"]=> string(2) "16" ["seo_title"]=> string(62) "Диски для BMW serii 6 E62/E63 Coupe/Cabrio (2003-2010)" } [1232]=> array(2) { ["lang_id"]=> string(1) "1" ["seo_title"]=> string(49) "Felgi do BMW serii 6 F12/F13 Coupe/Cabrio (2011+)" } [1233]=> array(2) { ["lang_id"]=> string(1) "3" ["seo_title"]=> string(51) "Wheels for BMW serii 6 F12/F13 Coupe/Cabrio (2011+)" } [1234]=> array(2) { ["lang_id"]=> string(1) "5" ["seo_title"]=> string(52) "Velgen voor BMW serii 6 F12/F13 Coupe/Cabrio (2011+)" } [1235]=> array(2) { ["lang_id"]=> string(1) "6" ["seo_title"]=> string(51) "Cerchi per BMW serii 6 F12/F13 Coupe/Cabrio (2011+)" } [1236]=> array(2) { ["lang_id"]=> string(1) "7" ["seo_title"]=> string(53) "Llantas para BMW serii 6 F12/F13 Coupe/Cabrio (2011+)" } [1237]=> array(2) { ["lang_id"]=> string(1) "8" ["seo_title"]=> string(52) "Felgen für BMW serii 6 F12/F13 Coupe/Cabrio (2011+)" } [1238]=> array(2) { ["lang_id"]=> string(1) "9" ["seo_title"]=> string(53) "Fälgar till BMW serii 6 F12/F13 Coupe/Cabrio (2011+)" } [1239]=> array(2) { ["lang_id"]=> string(2) "10" ["seo_title"]=> string(50) "Disky pro BMW serii 6 F12/F13 Coupe/Cabrio (2011+)" } [1240]=> array(2) { ["lang_id"]=> string(2) "11" ["seo_title"]=> string(55) "Ratlankiai už BMW serii 6 F12/F13 Coupe/Cabrio (2011+)" } [1241]=> array(2) { ["lang_id"]=> string(2) "12" ["seo_title"]=> string(53) "Jante pentru BMW serii 6 F12/F13 Coupe/Cabrio (2011+)" } [1242]=> array(2) { ["lang_id"]=> string(2) "13" ["seo_title"]=> string(50) "Disky pre BMW serii 6 F12/F13 Coupe/Cabrio (2011+)" } [1243]=> array(2) { ["lang_id"]=> string(2) "14" ["seo_title"]=> string(50) "Alufelnik BMW serii 6 F12/F13 Coupe/Cabrio (2011+)" } [1244]=> array(2) { ["lang_id"]=> string(2) "15" ["seo_title"]=> string(52) "Jantes pour BMW serii 6 F12/F13 Coupe/Cabrio (2011+)" } [1245]=> array(2) { ["lang_id"]=> string(2) "16" ["seo_title"]=> string(58) "Диски для BMW serii 6 F12/F13 Coupe/Cabrio (2011+)" } [1246]=> array(2) { ["lang_id"]=> string(1) "1" ["seo_title"]=> string(43) "Felgi do BMW serii 6 F06 Gran Coupe (2012+)" } [1247]=> array(2) { ["lang_id"]=> string(1) "3" ["seo_title"]=> string(45) "Wheels for BMW serii 6 F06 Gran Coupe (2012+)" } [1248]=> array(2) { ["lang_id"]=> string(1) "5" ["seo_title"]=> string(46) "Velgen voor BMW serii 6 F06 Gran Coupe (2012+)" } [1249]=> array(2) { ["lang_id"]=> string(1) "6" ["seo_title"]=> string(45) "Cerchi per BMW serii 6 F06 Gran Coupe (2012+)" } [1250]=> array(2) { ["lang_id"]=> string(1) "7" ["seo_title"]=> string(47) "Llantas para BMW serii 6 F06 Gran Coupe (2012+)" } [1251]=> array(2) { ["lang_id"]=> string(1) "8" ["seo_title"]=> string(46) "Felgen für BMW serii 6 F06 Gran Coupe (2012+)" } [1252]=> array(2) { ["lang_id"]=> string(1) "9" ["seo_title"]=> string(47) "Fälgar till BMW serii 6 F06 Gran Coupe (2012+)" } [1253]=> array(2) { ["lang_id"]=> string(2) "10" ["seo_title"]=> string(44) "Disky pro BMW serii 6 F06 Gran Coupe (2012+)" } [1254]=> array(2) { ["lang_id"]=> string(2) "11" ["seo_title"]=> string(49) "Ratlankiai už BMW serii 6 F06 Gran Coupe (2012+)" } [1255]=> array(2) { ["lang_id"]=> string(2) "12" ["seo_title"]=> string(47) "Jante pentru BMW serii 6 F06 Gran Coupe (2012+)" } [1256]=> array(2) { ["lang_id"]=> string(2) "13" ["seo_title"]=> string(44) "Disky pre BMW serii 6 F06 Gran Coupe (2012+)" } [1257]=> array(2) { ["lang_id"]=> string(2) "14" ["seo_title"]=> string(44) "Alufelnik BMW serii 6 F06 Gran Coupe (2012+)" } [1258]=> array(2) { ["lang_id"]=> string(2) "15" ["seo_title"]=> string(46) "Jantes pour BMW serii 6 F06 Gran Coupe (2012+)" } [1259]=> array(2) { ["lang_id"]=> string(2) "16" ["seo_title"]=> string(52) "Диски для BMW serii 6 F06 Gran Coupe (2012+)" } [1260]=> array(2) { ["lang_id"]=> string(1) "1" ["seo_title"]=> string(45) "Felgi do BMW serii 6 G32 Gran Turismo (2017+)" } [1261]=> array(2) { ["lang_id"]=> string(1) "3" ["seo_title"]=> string(47) "Wheels for BMW serii 6 G32 Gran Turismo (2017+)" } [1262]=> array(2) { ["lang_id"]=> string(1) "5" ["seo_title"]=> string(48) "Velgen voor BMW serii 6 G32 Gran Turismo (2017+)" } [1263]=> array(2) { ["lang_id"]=> string(1) "6" ["seo_title"]=> string(47) "Cerchi per BMW serii 6 G32 Gran Turismo (2017+)" } [1264]=> array(2) { ["lang_id"]=> string(1) "7" ["seo_title"]=> string(49) "Llantas para BMW serii 6 G32 Gran Turismo (2017+)" } [1265]=> array(2) { ["lang_id"]=> string(1) "8" ["seo_title"]=> string(48) "Felgen für BMW serii 6 G32 Gran Turismo (2017+)" } [1266]=> array(2) { ["lang_id"]=> string(1) "9" ["seo_title"]=> string(49) "Fälgar till BMW serii 6 G32 Gran Turismo (2017+)" } [1267]=> array(2) { ["lang_id"]=> string(2) "10" ["seo_title"]=> string(46) "Disky pro BMW serii 6 G32 Gran Turismo (2017+)" } [1268]=> array(2) { ["lang_id"]=> string(2) "11" ["seo_title"]=> string(51) "Ratlankiai už BMW serii 6 G32 Gran Turismo (2017+)" } [1269]=> array(2) { ["lang_id"]=> string(2) "12" ["seo_title"]=> string(49) "Jante pentru BMW serii 6 G32 Gran Turismo (2017+)" } [1270]=> array(2) { ["lang_id"]=> string(2) "13" ["seo_title"]=> string(46) "Disky pre BMW serii 6 G32 Gran Turismo (2017+)" } [1271]=> array(2) { ["lang_id"]=> string(2) "14" ["seo_title"]=> string(46) "Alufelnik BMW serii 6 G32 Gran Turismo (2017+)" } [1272]=> array(2) { ["lang_id"]=> string(2) "15" ["seo_title"]=> string(48) "Jantes pour BMW serii 6 G32 Gran Turismo (2017+)" } [1273]=> array(2) { ["lang_id"]=> string(2) "16" ["seo_title"]=> string(54) "Диски для BMW serii 6 G32 Gran Turismo (2017+)" } [1274]=> array(2) { ["lang_id"]=> string(1) "1" ["seo_title"]=> string(35) "Felgi do BMW M6 E62/E62 (2006-2012)" } [1275]=> array(2) { ["lang_id"]=> string(1) "3" ["seo_title"]=> string(37) "Wheels for BMW M6 E62/E62 (2006-2012)" } [1276]=> array(2) { ["lang_id"]=> string(1) "5" ["seo_title"]=> string(38) "Velgen voor BMW M6 E62/E62 (2006-2012)" } [1277]=> array(2) { ["lang_id"]=> string(1) "6" ["seo_title"]=> string(37) "Cerchi per BMW M6 E62/E62 (2006-2012)" } [1278]=> array(2) { ["lang_id"]=> string(1) "7" ["seo_title"]=> string(39) "Llantas para BMW M6 E62/E62 (2006-2012)" } [1279]=> array(2) { ["lang_id"]=> string(1) "8" ["seo_title"]=> string(38) "Felgen für BMW M6 E62/E62 (2006-2012)" } [1280]=> array(2) { ["lang_id"]=> string(1) "9" ["seo_title"]=> string(39) "Fälgar till BMW M6 E62/E62 (2006-2012)" } [1281]=> array(2) { ["lang_id"]=> string(2) "10" ["seo_title"]=> string(36) "Disky pro BMW M6 E62/E62 (2006-2012)" } [1282]=> array(2) { ["lang_id"]=> string(2) "11" ["seo_title"]=> string(41) "Ratlankiai už BMW M6 E62/E62 (2006-2012)" } [1283]=> array(2) { ["lang_id"]=> string(2) "12" ["seo_title"]=> string(39) "Jante pentru BMW M6 E62/E62 (2006-2012)" } [1284]=> array(2) { ["lang_id"]=> string(2) "13" ["seo_title"]=> string(36) "Disky pre BMW M6 E62/E62 (2006-2012)" } [1285]=> array(2) { ["lang_id"]=> string(2) "14" ["seo_title"]=> string(36) "Alufelnik BMW M6 E62/E62 (2006-2012)" } [1286]=> array(2) { ["lang_id"]=> string(2) "15" ["seo_title"]=> string(38) "Jantes pour BMW M6 E62/E62 (2006-2012)" } [1287]=> array(2) { ["lang_id"]=> string(2) "16" ["seo_title"]=> string(44) "Диски для BMW M6 E62/E62 (2006-2012)" } [1288]=> array(2) { ["lang_id"]=> string(1) "1" ["seo_title"]=> string(31) "Felgi do BMW M6 F12/F13 (2012+)" } [1289]=> array(2) { ["lang_id"]=> string(1) "3" ["seo_title"]=> string(33) "Wheels for BMW M6 F12/F13 (2012+)" } [1290]=> array(2) { ["lang_id"]=> string(1) "5" ["seo_title"]=> string(34) "Velgen voor BMW M6 F12/F13 (2012+)" } [1291]=> array(2) { ["lang_id"]=> string(1) "6" ["seo_title"]=> string(33) "Cerchi per BMW M6 F12/F13 (2012+)" } [1292]=> array(2) { ["lang_id"]=> string(1) "7" ["seo_title"]=> string(35) "Llantas para BMW M6 F12/F13 (2012+)" } [1293]=> array(2) { ["lang_id"]=> string(1) "8" ["seo_title"]=> string(34) "Felgen für BMW M6 F12/F13 (2012+)" } [1294]=> array(2) { ["lang_id"]=> string(1) "9" ["seo_title"]=> string(35) "Fälgar till BMW M6 F12/F13 (2012+)" } [1295]=> array(2) { ["lang_id"]=> string(2) "10" ["seo_title"]=> string(32) "Disky pro BMW M6 F12/F13 (2012+)" } [1296]=> array(2) { ["lang_id"]=> string(2) "11" ["seo_title"]=> string(37) "Ratlankiai už BMW M6 F12/F13 (2012+)" } [1297]=> array(2) { ["lang_id"]=> string(2) "12" ["seo_title"]=> string(35) "Jante pentru BMW M6 F12/F13 (2012+)" } [1298]=> array(2) { ["lang_id"]=> string(2) "13" ["seo_title"]=> string(32) "Disky pre BMW M6 F12/F13 (2012+)" } [1299]=> array(2) { ["lang_id"]=> string(2) "14" ["seo_title"]=> string(32) "Alufelnik BMW M6 F12/F13 (2012+)" } [1300]=> array(2) { ["lang_id"]=> string(2) "15" ["seo_title"]=> string(34) "Jantes pour BMW M6 F12/F13 (2012+)" } [1301]=> array(2) { ["lang_id"]=> string(2) "16" ["seo_title"]=> string(40) "Диски для BMW M6 F12/F13 (2012+)" } [1302]=> array(2) { ["lang_id"]=> string(1) "1" ["seo_title"]=> string(38) "Felgi do BMW M6 F06 Gran Coupe (2014+)" } [1303]=> array(2) { ["lang_id"]=> string(1) "3" ["seo_title"]=> string(40) "Wheels for BMW M6 F06 Gran Coupe (2014+)" } [1304]=> array(2) { ["lang_id"]=> string(1) "5" ["seo_title"]=> string(41) "Velgen voor BMW M6 F06 Gran Coupe (2014+)" } [1305]=> array(2) { ["lang_id"]=> string(1) "6" ["seo_title"]=> string(40) "Cerchi per BMW M6 F06 Gran Coupe (2014+)" } [1306]=> array(2) { ["lang_id"]=> string(1) "7" ["seo_title"]=> string(42) "Llantas para BMW M6 F06 Gran Coupe (2014+)" } [1307]=> array(2) { ["lang_id"]=> string(1) "8" ["seo_title"]=> string(41) "Felgen für BMW M6 F06 Gran Coupe (2014+)" } [1308]=> array(2) { ["lang_id"]=> string(1) "9" ["seo_title"]=> string(42) "Fälgar till BMW M6 F06 Gran Coupe (2014+)" } [1309]=> array(2) { ["lang_id"]=> string(2) "10" ["seo_title"]=> string(39) "Disky pro BMW M6 F06 Gran Coupe (2014+)" } [1310]=> array(2) { ["lang_id"]=> string(2) "11" ["seo_title"]=> string(44) "Ratlankiai už BMW M6 F06 Gran Coupe (2014+)" } [1311]=> array(2) { ["lang_id"]=> string(2) "12" ["seo_title"]=> string(42) "Jante pentru BMW M6 F06 Gran Coupe (2014+)" } [1312]=> array(2) { ["lang_id"]=> string(2) "13" ["seo_title"]=> string(39) "Disky pre BMW M6 F06 Gran Coupe (2014+)" } [1313]=> array(2) { ["lang_id"]=> string(2) "14" ["seo_title"]=> string(39) "Alufelnik BMW M6 F06 Gran Coupe (2014+)" } [1314]=> array(2) { ["lang_id"]=> string(2) "15" ["seo_title"]=> string(41) "Jantes pour BMW M6 F06 Gran Coupe (2014+)" } [1315]=> array(2) { ["lang_id"]=> string(2) "16" ["seo_title"]=> string(47) "Диски для BMW M6 F06 Gran Coupe (2014+)" } [1316]=> array(2) { ["lang_id"]=> string(1) "1" ["seo_title"]=> string(36) "Felgi do BMW Serii 7 E65 (2001-2008)" } [1317]=> array(2) { ["lang_id"]=> string(1) "3" ["seo_title"]=> string(38) "Wheels for BMW Serii 7 E65 (2001-2008)" } [1318]=> array(2) { ["lang_id"]=> string(1) "5" ["seo_title"]=> string(39) "Velgen voor BMW Serii 7 E65 (2001-2008)" } [1319]=> array(2) { ["lang_id"]=> string(1) "6" ["seo_title"]=> string(38) "Cerchi per BMW Serii 7 E65 (2001-2008)" } [1320]=> array(2) { ["lang_id"]=> string(1) "7" ["seo_title"]=> string(40) "Llantas para BMW Serii 7 E65 (2001-2008)" } [1321]=> array(2) { ["lang_id"]=> string(1) "8" ["seo_title"]=> string(39) "Felgen für BMW Serii 7 E65 (2001-2008)" } [1322]=> array(2) { ["lang_id"]=> string(1) "9" ["seo_title"]=> string(40) "Fälgar till BMW Serii 7 E65 (2001-2008)" } [1323]=> array(2) { ["lang_id"]=> string(2) "10" ["seo_title"]=> string(37) "Disky pro BMW Serii 7 E65 (2001-2008)" } [1324]=> array(2) { ["lang_id"]=> string(2) "11" ["seo_title"]=> string(42) "Ratlankiai už BMW Serii 7 E65 (2001-2008)" } [1325]=> array(2) { ["lang_id"]=> string(2) "12" ["seo_title"]=> string(40) "Jante pentru BMW Serii 7 E65 (2001-2008)" } [1326]=> array(2) { ["lang_id"]=> string(2) "13" ["seo_title"]=> string(37) "Disky pre BMW Serii 7 E65 (2001-2008)" } [1327]=> array(2) { ["lang_id"]=> string(2) "14" ["seo_title"]=> string(37) "Alufelnik BMW Serii 7 E65 (2001-2008)" } [1328]=> array(2) { ["lang_id"]=> string(2) "15" ["seo_title"]=> string(39) "Jantes pour BMW Serii 7 E65 (2001-2008)" } [1329]=> array(2) { ["lang_id"]=> string(2) "16" ["seo_title"]=> string(45) "Диски для BMW Serii 7 E65 (2001-2008)" } [1330]=> array(2) { ["lang_id"]=> string(1) "1" ["seo_title"]=> string(36) "Felgi do BMW Serii 7 F01 (2008-2015)" } [1331]=> array(2) { ["lang_id"]=> string(1) "3" ["seo_title"]=> string(38) "Wheels for BMW Serii 7 F01 (2008-2015)" } [1332]=> array(2) { ["lang_id"]=> string(1) "5" ["seo_title"]=> string(39) "Velgen voor BMW Serii 7 F01 (2008-2015)" } [1333]=> array(2) { ["lang_id"]=> string(1) "6" ["seo_title"]=> string(38) "Cerchi per BMW Serii 7 F01 (2008-2015)" } [1334]=> array(2) { ["lang_id"]=> string(1) "7" ["seo_title"]=> string(40) "Llantas para BMW Serii 7 F01 (2008-2015)" } [1335]=> array(2) { ["lang_id"]=> string(1) "8" ["seo_title"]=> string(39) "Felgen für BMW Serii 7 F01 (2008-2015)" } [1336]=> array(2) { ["lang_id"]=> string(1) "9" ["seo_title"]=> string(40) "Fälgar till BMW Serii 7 F01 (2008-2015)" } [1337]=> array(2) { ["lang_id"]=> string(2) "10" ["seo_title"]=> string(37) "Disky pro BMW Serii 7 F01 (2008-2015)" } [1338]=> array(2) { ["lang_id"]=> string(2) "11" ["seo_title"]=> string(42) "Ratlankiai už BMW Serii 7 F01 (2008-2015)" } [1339]=> array(2) { ["lang_id"]=> string(2) "12" ["seo_title"]=> string(40) "Jante pentru BMW Serii 7 F01 (2008-2015)" } [1340]=> array(2) { ["lang_id"]=> string(2) "13" ["seo_title"]=> string(37) "Disky pre BMW Serii 7 F01 (2008-2015)" } [1341]=> array(2) { ["lang_id"]=> string(2) "14" ["seo_title"]=> string(37) "Alufelnik BMW Serii 7 F01 (2008-2015)" } [1342]=> array(2) { ["lang_id"]=> string(2) "15" ["seo_title"]=> string(39) "Jantes pour BMW Serii 7 F01 (2008-2015)" } [1343]=> array(2) { ["lang_id"]=> string(2) "16" ["seo_title"]=> string(45) "Диски для BMW Serii 7 F01 (2008-2015)" } [1344]=> array(2) { ["lang_id"]=> string(1) "1" ["seo_title"]=> string(32) "Felgi do BMW Serii 7 G11 (2015+)" } [1345]=> array(2) { ["lang_id"]=> string(1) "3" ["seo_title"]=> string(34) "Wheels for BMW Serii 7 G11 (2015+)" } [1346]=> array(2) { ["lang_id"]=> string(1) "5" ["seo_title"]=> string(35) "Velgen voor BMW Serii 7 G11 (2015+)" } [1347]=> array(2) { ["lang_id"]=> string(1) "6" ["seo_title"]=> string(34) "Cerchi per BMW Serii 7 G11 (2015+)" } [1348]=> array(2) { ["lang_id"]=> string(1) "7" ["seo_title"]=> string(36) "Llantas para BMW Serii 7 G11 (2015+)" } [1349]=> array(2) { ["lang_id"]=> string(1) "8" ["seo_title"]=> string(35) "Felgen für BMW Serii 7 G11 (2015+)" } [1350]=> array(2) { ["lang_id"]=> string(1) "9" ["seo_title"]=> string(36) "Fälgar till BMW Serii 7 G11 (2015+)" } [1351]=> array(2) { ["lang_id"]=> string(2) "10" ["seo_title"]=> string(33) "Disky pro BMW Serii 7 G11 (2015+)" } [1352]=> array(2) { ["lang_id"]=> string(2) "11" ["seo_title"]=> string(38) "Ratlankiai už BMW Serii 7 G11 (2015+)" } [1353]=> array(2) { ["lang_id"]=> string(2) "12" ["seo_title"]=> string(36) "Jante pentru BMW Serii 7 G11 (2015+)" } [1354]=> array(2) { ["lang_id"]=> string(2) "13" ["seo_title"]=> string(33) "Disky pre BMW Serii 7 G11 (2015+)" } [1355]=> array(2) { ["lang_id"]=> string(2) "14" ["seo_title"]=> string(33) "Alufelnik BMW Serii 7 G11 (2015+)" } [1356]=> array(2) { ["lang_id"]=> string(2) "15" ["seo_title"]=> string(35) "Jantes pour BMW Serii 7 G11 (2015+)" } [1357]=> array(2) { ["lang_id"]=> string(2) "16" ["seo_title"]=> string(41) "Диски для BMW Serii 7 G11 (2015+)" } [1358]=> array(2) { ["lang_id"]=> string(1) "1" ["seo_title"]=> string(31) "Felgi do BMW X1 E84 (2009-2015)" } [1359]=> array(2) { ["lang_id"]=> string(1) "3" ["seo_title"]=> string(33) "Wheels for BMW X1 E84 (2009-2015)" } [1360]=> array(2) { ["lang_id"]=> string(1) "5" ["seo_title"]=> string(34) "Velgen voor BMW X1 E84 (2009-2015)" } [1361]=> array(2) { ["lang_id"]=> string(1) "6" ["seo_title"]=> string(33) "Cerchi per BMW X1 E84 (2009-2015)" } [1362]=> array(2) { ["lang_id"]=> string(1) "7" ["seo_title"]=> string(35) "Llantas para BMW X1 E84 (2009-2015)" } [1363]=> array(2) { ["lang_id"]=> string(1) "8" ["seo_title"]=> string(34) "Felgen für BMW X1 E84 (2009-2015)" } [1364]=> array(2) { ["lang_id"]=> string(1) "9" ["seo_title"]=> string(35) "Fälgar till BMW X1 E84 (2009-2015)" } [1365]=> array(2) { ["lang_id"]=> string(2) "10" ["seo_title"]=> string(32) "Disky pro BMW X1 E84 (2009-2015)" } [1366]=> array(2) { ["lang_id"]=> string(2) "11" ["seo_title"]=> string(37) "Ratlankiai už BMW X1 E84 (2009-2015)" } [1367]=> array(2) { ["lang_id"]=> string(2) "12" ["seo_title"]=> string(35) "Jante pentru BMW X1 E84 (2009-2015)" } [1368]=> array(2) { ["lang_id"]=> string(2) "13" ["seo_title"]=> string(32) "Disky pre BMW X1 E84 (2009-2015)" } [1369]=> array(2) { ["lang_id"]=> string(2) "14" ["seo_title"]=> string(32) "Alufelnik BMW X1 E84 (2009-2015)" } [1370]=> array(2) { ["lang_id"]=> string(2) "15" ["seo_title"]=> string(34) "Jantes pour BMW X1 E84 (2009-2015)" } [1371]=> array(2) { ["lang_id"]=> string(2) "16" ["seo_title"]=> string(40) "Диски для BMW X1 E84 (2009-2015)" } [1372]=> array(2) { ["lang_id"]=> string(1) "1" ["seo_title"]=> string(27) "Felgi do BMW X1 F48 (2015+)" } [1373]=> array(2) { ["lang_id"]=> string(1) "3" ["seo_title"]=> string(29) "Wheels for BMW X1 F48 (2015+)" } [1374]=> array(2) { ["lang_id"]=> string(1) "5" ["seo_title"]=> string(30) "Velgen voor BMW X1 F48 (2015+)" } [1375]=> array(2) { ["lang_id"]=> string(1) "6" ["seo_title"]=> string(29) "Cerchi per BMW X1 F48 (2015+)" } [1376]=> array(2) { ["lang_id"]=> string(1) "7" ["seo_title"]=> string(31) "Llantas para BMW X1 F48 (2015+)" } [1377]=> array(2) { ["lang_id"]=> string(1) "8" ["seo_title"]=> string(30) "Felgen für BMW X1 F48 (2015+)" } [1378]=> array(2) { ["lang_id"]=> string(1) "9" ["seo_title"]=> string(31) "Fälgar till BMW X1 F48 (2015+)" } [1379]=> array(2) { ["lang_id"]=> string(2) "10" ["seo_title"]=> string(28) "Disky pro BMW X1 F48 (2015+)" } [1380]=> array(2) { ["lang_id"]=> string(2) "11" ["seo_title"]=> string(33) "Ratlankiai už BMW X1 F48 (2015+)" } [1381]=> array(2) { ["lang_id"]=> string(2) "12" ["seo_title"]=> string(31) "Jante pentru BMW X1 F48 (2015+)" } [1382]=> array(2) { ["lang_id"]=> string(2) "13" ["seo_title"]=> string(28) "Disky pre BMW X1 F48 (2015+)" } [1383]=> array(2) { ["lang_id"]=> string(2) "14" ["seo_title"]=> string(28) "Alufelnik BMW X1 F48 (2015+)" } [1384]=> array(2) { ["lang_id"]=> string(2) "15" ["seo_title"]=> string(30) "Jantes pour BMW X1 F48 (2015+)" } [1385]=> array(2) { ["lang_id"]=> string(2) "16" ["seo_title"]=> string(36) "Диски для BMW X1 F48 (2015+)" } [1386]=> array(2) { ["lang_id"]=> string(1) "1" ["seo_title"]=> string(31) "Felgi do BMW X3 E83 (2004-2010)" } [1387]=> array(2) { ["lang_id"]=> string(1) "3" ["seo_title"]=> string(33) "Wheels for BMW X3 E83 (2004-2010)" } [1388]=> array(2) { ["lang_id"]=> string(1) "5" ["seo_title"]=> string(34) "Velgen voor BMW X3 E83 (2004-2010)" } [1389]=> array(2) { ["lang_id"]=> string(1) "6" ["seo_title"]=> string(33) "Cerchi per BMW X3 E83 (2004-2010)" } [1390]=> array(2) { ["lang_id"]=> string(1) "7" ["seo_title"]=> string(35) "Llantas para BMW X3 E83 (2004-2010)" } [1391]=> array(2) { ["lang_id"]=> string(1) "8" ["seo_title"]=> string(34) "Felgen für BMW X3 E83 (2004-2010)" } [1392]=> array(2) { ["lang_id"]=> string(1) "9" ["seo_title"]=> string(35) "Fälgar till BMW X3 E83 (2004-2010)" } [1393]=> array(2) { ["lang_id"]=> string(2) "10" ["seo_title"]=> string(32) "Disky pro BMW X3 E83 (2004-2010)" } [1394]=> array(2) { ["lang_id"]=> string(2) "11" ["seo_title"]=> string(37) "Ratlankiai už BMW X3 E83 (2004-2010)" } [1395]=> array(2) { ["lang_id"]=> string(2) "12" ["seo_title"]=> string(35) "Jante pentru BMW X3 E83 (2004-2010)" } [1396]=> array(2) { ["lang_id"]=> string(2) "13" ["seo_title"]=> string(32) "Disky pre BMW X3 E83 (2004-2010)" } [1397]=> array(2) { ["lang_id"]=> string(2) "14" ["seo_title"]=> string(32) "Alufelnik BMW X3 E83 (2004-2010)" } [1398]=> array(2) { ["lang_id"]=> string(2) "15" ["seo_title"]=> string(34) "Jantes pour BMW X3 E83 (2004-2010)" } [1399]=> array(2) { ["lang_id"]=> string(2) "16" ["seo_title"]=> string(40) "Диски для BMW X3 E83 (2004-2010)" } [1400]=> array(2) { ["lang_id"]=> string(1) "1" ["seo_title"]=> string(31) "Felgi do BMW X3 F25 (2010-2017)" } [1401]=> array(2) { ["lang_id"]=> string(1) "3" ["seo_title"]=> string(33) "Wheels for BMW X3 F25 (2010-2017)" } [1402]=> array(2) { ["lang_id"]=> string(1) "5" ["seo_title"]=> string(34) "Velgen voor BMW X3 F25 (2010-2017)" } [1403]=> array(2) { ["lang_id"]=> string(1) "6" ["seo_title"]=> string(33) "Cerchi per BMW X3 F25 (2010-2017)" } [1404]=> array(2) { ["lang_id"]=> string(1) "7" ["seo_title"]=> string(35) "Llantas para BMW X3 F25 (2010-2017)" } [1405]=> array(2) { ["lang_id"]=> string(1) "8" ["seo_title"]=> string(34) "Felgen für BMW X3 F25 (2010-2017)" } [1406]=> array(2) { ["lang_id"]=> string(1) "9" ["seo_title"]=> string(35) "Fälgar till BMW X3 F25 (2010-2017)" } [1407]=> array(2) { ["lang_id"]=> string(2) "10" ["seo_title"]=> string(32) "Disky pro BMW X3 F25 (2010-2017)" } [1408]=> array(2) { ["lang_id"]=> string(2) "11" ["seo_title"]=> string(37) "Ratlankiai už BMW X3 F25 (2010-2017)" } [1409]=> array(2) { ["lang_id"]=> string(2) "12" ["seo_title"]=> string(35) "Jante pentru BMW X3 F25 (2010-2017)" } [1410]=> array(2) { ["lang_id"]=> string(2) "13" ["seo_title"]=> string(32) "Disky pre BMW X3 F25 (2010-2017)" } [1411]=> array(2) { ["lang_id"]=> string(2) "14" ["seo_title"]=> string(32) "Alufelnik BMW X3 F25 (2010-2017)" } [1412]=> array(2) { ["lang_id"]=> string(2) "15" ["seo_title"]=> string(34) "Jantes pour BMW X3 F25 (2010-2017)" } [1413]=> array(2) { ["lang_id"]=> string(2) "16" ["seo_title"]=> string(40) "Диски для BMW X3 F25 (2010-2017)" } [1414]=> array(2) { ["lang_id"]=> string(1) "1" ["seo_title"]=> string(27) "Felgi do BMW X3 G01 (2018+)" } [1415]=> array(2) { ["lang_id"]=> string(1) "3" ["seo_title"]=> string(29) "Wheels for BMW X3 G01 (2018+)" } [1416]=> array(2) { ["lang_id"]=> string(1) "5" ["seo_title"]=> string(30) "Velgen voor BMW X3 G01 (2018+)" } [1417]=> array(2) { ["lang_id"]=> string(1) "6" ["seo_title"]=> string(29) "Cerchi per BMW X3 G01 (2018+)" } [1418]=> array(2) { ["lang_id"]=> string(1) "7" ["seo_title"]=> string(31) "Llantas para BMW X3 G01 (2018+)" } [1419]=> array(2) { ["lang_id"]=> string(1) "8" ["seo_title"]=> string(30) "Felgen für BMW X3 G01 (2018+)" } [1420]=> array(2) { ["lang_id"]=> string(1) "9" ["seo_title"]=> string(31) "Fälgar till BMW X3 G01 (2018+)" } [1421]=> array(2) { ["lang_id"]=> string(2) "10" ["seo_title"]=> string(28) "Disky pro BMW X3 G01 (2018+)" } [1422]=> array(2) { ["lang_id"]=> string(2) "11" ["seo_title"]=> string(33) "Ratlankiai už BMW X3 G01 (2018+)" } [1423]=> array(2) { ["lang_id"]=> string(2) "12" ["seo_title"]=> string(31) "Jante pentru BMW X3 G01 (2018+)" } [1424]=> array(2) { ["lang_id"]=> string(2) "13" ["seo_title"]=> string(28) "Disky pre BMW X3 G01 (2018+)" } [1425]=> array(2) { ["lang_id"]=> string(2) "14" ["seo_title"]=> string(28) "Alufelnik BMW X3 G01 (2018+)" } [1426]=> array(2) { ["lang_id"]=> string(2) "15" ["seo_title"]=> string(30) "Jantes pour BMW X3 G01 (2018+)" } [1427]=> array(2) { ["lang_id"]=> string(2) "16" ["seo_title"]=> string(36) "Диски для BMW X3 G01 (2018+)" } [1428]=> array(2) { ["lang_id"]=> string(1) "1" ["seo_title"]=> string(31) "Felgi do BMW X4 F26 (2014-2018)" } [1429]=> array(2) { ["lang_id"]=> string(1) "3" ["seo_title"]=> string(33) "Wheels for BMW X4 F26 (2014-2018)" } [1430]=> array(2) { ["lang_id"]=> string(1) "5" ["seo_title"]=> string(34) "Velgen voor BMW X4 F26 (2014-2018)" } [1431]=> array(2) { ["lang_id"]=> string(1) "6" ["seo_title"]=> string(33) "Cerchi per BMW X4 F26 (2014-2018)" } [1432]=> array(2) { ["lang_id"]=> string(1) "7" ["seo_title"]=> string(35) "Llantas para BMW X4 F26 (2014-2018)" } [1433]=> array(2) { ["lang_id"]=> string(1) "8" ["seo_title"]=> string(34) "Felgen für BMW X4 F26 (2014-2018)" } [1434]=> array(2) { ["lang_id"]=> string(1) "9" ["seo_title"]=> string(35) "Fälgar till BMW X4 F26 (2014-2018)" } [1435]=> array(2) { ["lang_id"]=> string(2) "10" ["seo_title"]=> string(32) "Disky pro BMW X4 F26 (2014-2018)" } [1436]=> array(2) { ["lang_id"]=> string(2) "11" ["seo_title"]=> string(37) "Ratlankiai už BMW X4 F26 (2014-2018)" } [1437]=> array(2) { ["lang_id"]=> string(2) "12" ["seo_title"]=> string(35) "Jante pentru BMW X4 F26 (2014-2018)" } [1438]=> array(2) { ["lang_id"]=> string(2) "13" ["seo_title"]=> string(32) "Disky pre BMW X4 F26 (2014-2018)" } [1439]=> array(2) { ["lang_id"]=> string(2) "14" ["seo_title"]=> string(32) "Alufelnik BMW X4 F26 (2014-2018)" } [1440]=> array(2) { ["lang_id"]=> string(2) "15" ["seo_title"]=> string(34) "Jantes pour BMW X4 F26 (2014-2018)" } [1441]=> array(2) { ["lang_id"]=> string(2) "16" ["seo_title"]=> string(40) "Диски для BMW X4 F26 (2014-2018)" } [1442]=> array(2) { ["lang_id"]=> string(1) "1" ["seo_title"]=> string(27) "Felgi do BMW X4 G02 (2018+)" } [1443]=> array(2) { ["lang_id"]=> string(1) "3" ["seo_title"]=> string(29) "Wheels for BMW X4 G02 (2018+)" } [1444]=> array(2) { ["lang_id"]=> string(1) "5" ["seo_title"]=> string(30) "Velgen voor BMW X4 G02 (2018+)" } [1445]=> array(2) { ["lang_id"]=> string(1) "6" ["seo_title"]=> string(29) "Cerchi per BMW X4 G02 (2018+)" } [1446]=> array(2) { ["lang_id"]=> string(1) "7" ["seo_title"]=> string(31) "Llantas para BMW X4 G02 (2018+)" } [1447]=> array(2) { ["lang_id"]=> string(1) "8" ["seo_title"]=> string(30) "Felgen für BMW X4 G02 (2018+)" } [1448]=> array(2) { ["lang_id"]=> string(1) "9" ["seo_title"]=> string(31) "Fälgar till BMW X4 G02 (2018+)" } [1449]=> array(2) { ["lang_id"]=> string(2) "10" ["seo_title"]=> string(28) "Disky pro BMW X4 G02 (2018+)" } [1450]=> array(2) { ["lang_id"]=> string(2) "11" ["seo_title"]=> string(33) "Ratlankiai už BMW X4 G02 (2018+)" } [1451]=> array(2) { ["lang_id"]=> string(2) "12" ["seo_title"]=> string(31) "Jante pentru BMW X4 G02 (2018+)" } [1452]=> array(2) { ["lang_id"]=> string(2) "13" ["seo_title"]=> string(28) "Disky pre BMW X4 G02 (2018+)" } [1453]=> array(2) { ["lang_id"]=> string(2) "14" ["seo_title"]=> string(28) "Alufelnik BMW X4 G02 (2018+)" } [1454]=> array(2) { ["lang_id"]=> string(2) "15" ["seo_title"]=> string(30) "Jantes pour BMW X4 G02 (2018+)" } [1455]=> array(2) { ["lang_id"]=> string(2) "16" ["seo_title"]=> string(36) "Диски для BMW X4 G02 (2018+)" } [1456]=> array(2) { ["lang_id"]=> string(1) "1" ["seo_title"]=> string(31) "Felgi do BMW X5 E70 (2006-2013)" } [1457]=> array(2) { ["lang_id"]=> string(1) "3" ["seo_title"]=> string(33) "Wheels for BMW X5 E70 (2006-2013)" } [1458]=> array(2) { ["lang_id"]=> string(1) "5" ["seo_title"]=> string(34) "Velgen voor BMW X5 E70 (2006-2013)" } [1459]=> array(2) { ["lang_id"]=> string(1) "6" ["seo_title"]=> string(33) "Cerchi per BMW X5 E70 (2006-2013)" } [1460]=> array(2) { ["lang_id"]=> string(1) "7" ["seo_title"]=> string(35) "Llantas para BMW X5 E70 (2006-2013)" } [1461]=> array(2) { ["lang_id"]=> string(1) "8" ["seo_title"]=> string(34) "Felgen für BMW X5 E70 (2006-2013)" } [1462]=> array(2) { ["lang_id"]=> string(1) "9" ["seo_title"]=> string(35) "Fälgar till BMW X5 E70 (2006-2013)" } [1463]=> array(2) { ["lang_id"]=> string(2) "10" ["seo_title"]=> string(32) "Disky pro BMW X5 E70 (2006-2013)" } [1464]=> array(2) { ["lang_id"]=> string(2) "11" ["seo_title"]=> string(37) "Ratlankiai už BMW X5 E70 (2006-2013)" } [1465]=> array(2) { ["lang_id"]=> string(2) "12" ["seo_title"]=> string(35) "Jante pentru BMW X5 E70 (2006-2013)" } [1466]=> array(2) { ["lang_id"]=> string(2) "13" ["seo_title"]=> string(32) "Disky pre BMW X5 E70 (2006-2013)" } [1467]=> array(2) { ["lang_id"]=> string(2) "14" ["seo_title"]=> string(32) "Alufelnik BMW X5 E70 (2006-2013)" } [1468]=> array(2) { ["lang_id"]=> string(2) "15" ["seo_title"]=> string(34) "Jantes pour BMW X5 E70 (2006-2013)" } [1469]=> array(2) { ["lang_id"]=> string(2) "16" ["seo_title"]=> string(40) "Диски для BMW X5 E70 (2006-2013)" } [1470]=> array(2) { ["lang_id"]=> string(1) "1" ["seo_title"]=> string(31) "Felgi do BMW X5 F15 (2014-2018)" } [1471]=> array(2) { ["lang_id"]=> string(1) "3" ["seo_title"]=> string(33) "Wheels for BMW X5 F15 (2014-2018)" } [1472]=> array(2) { ["lang_id"]=> string(1) "5" ["seo_title"]=> string(34) "Velgen voor BMW X5 F15 (2014-2018)" } [1473]=> array(2) { ["lang_id"]=> string(1) "6" ["seo_title"]=> string(33) "Cerchi per BMW X5 F15 (2014-2018)" } [1474]=> array(2) { ["lang_id"]=> string(1) "7" ["seo_title"]=> string(35) "Llantas para BMW X5 F15 (2014-2018)" } [1475]=> array(2) { ["lang_id"]=> string(1) "8" ["seo_title"]=> string(34) "Felgen für BMW X5 F15 (2014-2018)" } [1476]=> array(2) { ["lang_id"]=> string(1) "9" ["seo_title"]=> string(35) "Fälgar till BMW X5 F15 (2014-2018)" } [1477]=> array(2) { ["lang_id"]=> string(2) "10" ["seo_title"]=> string(32) "Disky pro BMW X5 F15 (2014-2018)" } [1478]=> array(2) { ["lang_id"]=> string(2) "11" ["seo_title"]=> string(37) "Ratlankiai už BMW X5 F15 (2014-2018)" } [1479]=> array(2) { ["lang_id"]=> string(2) "12" ["seo_title"]=> string(35) "Jante pentru BMW X5 F15 (2014-2018)" } [1480]=> array(2) { ["lang_id"]=> string(2) "13" ["seo_title"]=> string(32) "Disky pre BMW X5 F15 (2014-2018)" } [1481]=> array(2) { ["lang_id"]=> string(2) "14" ["seo_title"]=> string(32) "Alufelnik BMW X5 F15 (2014-2018)" } [1482]=> array(2) { ["lang_id"]=> string(2) "15" ["seo_title"]=> string(34) "Jantes pour BMW X5 F15 (2014-2018)" } [1483]=> array(2) { ["lang_id"]=> string(2) "16" ["seo_title"]=> string(40) "Диски для BMW X5 F15 (2014-2018)" } [1484]=> array(2) { ["lang_id"]=> string(1) "1" ["seo_title"]=> string(27) "Felgi do BMW X5 G05 (2019+)" } [1485]=> array(2) { ["lang_id"]=> string(1) "3" ["seo_title"]=> string(29) "Wheels for BMW X5 G05 (2018+)" } [1486]=> array(2) { ["lang_id"]=> string(1) "5" ["seo_title"]=> string(30) "Velgen voor BMW X5 G05 (2018+)" } [1487]=> array(2) { ["lang_id"]=> string(1) "6" ["seo_title"]=> string(29) "Cerchi per BMW X5 G05 (2018+)" } [1488]=> array(2) { ["lang_id"]=> string(1) "7" ["seo_title"]=> string(31) "Llantas para BMW X5 G05 (2018+)" } [1489]=> array(2) { ["lang_id"]=> string(1) "8" ["seo_title"]=> string(30) "Felgen für BMW X5 G05 (2018+)" } [1490]=> array(2) { ["lang_id"]=> string(1) "9" ["seo_title"]=> string(31) "Fälgar till BMW X5 G05 (2018+)" } [1491]=> array(2) { ["lang_id"]=> string(2) "10" ["seo_title"]=> string(28) "Disky pro BMW X5 G05 (2019+)" } [1492]=> array(2) { ["lang_id"]=> string(2) "11" ["seo_title"]=> string(33) "Ratlankiai už BMW X5 G05 (2018+)" } [1493]=> array(2) { ["lang_id"]=> string(2) "12" ["seo_title"]=> string(31) "Jante pentru BMW X5 G05 (2018+)" } [1494]=> array(2) { ["lang_id"]=> string(2) "13" ["seo_title"]=> string(28) "Disky pre BMW X5 G05 (2019+)" } [1495]=> array(2) { ["lang_id"]=> string(2) "14" ["seo_title"]=> string(28) "Alufelnik BMW X5 G05 (2018+)" } [1496]=> array(2) { ["lang_id"]=> string(2) "15" ["seo_title"]=> string(30) "Jantes pour BMW X5 G05 (2018+)" } [1497]=> array(2) { ["lang_id"]=> string(2) "16" ["seo_title"]=> string(36) "Диски для BMW X5 G05 (2019+)" } [1498]=> array(2) { ["lang_id"]=> string(1) "1" ["seo_title"]=> string(29) "Felgi do BMW X5 M F95 (2019+)" } [1499]=> array(2) { ["lang_id"]=> string(1) "3" ["seo_title"]=> string(31) "Wheels for BMW X5 M F95 (2019+)" } [1500]=> array(2) { ["lang_id"]=> string(1) "5" ["seo_title"]=> string(32) "Velgen voor BMW X5 M F95 (2019+)" } [1501]=> array(2) { ["lang_id"]=> string(1) "6" ["seo_title"]=> string(31) "Cerchi per BMW X5 M F95 (2019+)" } [1502]=> array(2) { ["lang_id"]=> string(1) "7" ["seo_title"]=> string(33) "Llantas para BMW X5 M F95 (2019+)" } [1503]=> array(2) { ["lang_id"]=> string(1) "8" ["seo_title"]=> string(32) "Felgen für BMW X5 M F95 (2019+)" } [1504]=> array(2) { ["lang_id"]=> string(1) "9" ["seo_title"]=> string(33) "Fälgar till BMW X5 M F95 (2019+)" } [1505]=> array(2) { ["lang_id"]=> string(2) "10" ["seo_title"]=> string(30) "Disky pro BMW X5 M F95 (2019+)" } [1506]=> array(2) { ["lang_id"]=> string(2) "11" ["seo_title"]=> string(35) "Ratlankiai už BMW X5 M F95 (2019+)" } [1507]=> array(2) { ["lang_id"]=> string(2) "12" ["seo_title"]=> string(33) "Jante pentru BMW X5 M F95 (2019+)" } [1508]=> array(2) { ["lang_id"]=> string(2) "13" ["seo_title"]=> string(30) "Disky pre BMW X5 M F95 (2019+)" } [1509]=> array(2) { ["lang_id"]=> string(2) "14" ["seo_title"]=> string(30) "Alufelnik BMW X5 M F95 (2019+)" } [1510]=> array(2) { ["lang_id"]=> string(2) "15" ["seo_title"]=> string(32) "Jantes pour BMW X5 M F95 (2019+)" } [1511]=> array(2) { ["lang_id"]=> string(2) "16" ["seo_title"]=> string(38) "Диски для BMW X5 M F95 (2019+)" } [1512]=> array(2) { ["lang_id"]=> string(1) "1" ["seo_title"]=> string(31) "Felgi do BMW X6 E71 (2008-2014)" } [1513]=> array(2) { ["lang_id"]=> string(1) "3" ["seo_title"]=> string(33) "Wheels for BMW X6 E71 (2008-2014)" } [1514]=> array(2) { ["lang_id"]=> string(1) "5" ["seo_title"]=> string(34) "Velgen voor BMW X6 E71 (2008-2014)" } [1515]=> array(2) { ["lang_id"]=> string(1) "6" ["seo_title"]=> string(33) "Cerchi per BMW X6 E71 (2008-2014)" } [1516]=> array(2) { ["lang_id"]=> string(1) "7" ["seo_title"]=> string(35) "Llantas para BMW X6 E71 (2008-2014)" } [1517]=> array(2) { ["lang_id"]=> string(1) "8" ["seo_title"]=> string(34) "Felgen für BMW X6 E71 (2008-2014)" } [1518]=> array(2) { ["lang_id"]=> string(1) "9" ["seo_title"]=> string(35) "Fälgar till BMW X6 E71 (2008-2014)" } [1519]=> array(2) { ["lang_id"]=> string(2) "10" ["seo_title"]=> string(32) "Disky pro BMW X6 E71 (2008-2014)" } [1520]=> array(2) { ["lang_id"]=> string(2) "11" ["seo_title"]=> string(37) "Ratlankiai už BMW X6 E71 (2008-2014)" } [1521]=> array(2) { ["lang_id"]=> string(2) "12" ["seo_title"]=> string(35) "Jante pentru BMW X6 E71 (2008-2014)" } [1522]=> array(2) { ["lang_id"]=> string(2) "13" ["seo_title"]=> string(32) "Disky pre BMW X6 E71 (2008-2014)" } [1523]=> array(2) { ["lang_id"]=> string(2) "14" ["seo_title"]=> string(32) "Alufelnik BMW X6 E71 (2008-2014)" } [1524]=> array(2) { ["lang_id"]=> string(2) "15" ["seo_title"]=> string(34) "Jantes pour BMW X6 E71 (2008-2014)" } [1525]=> array(2) { ["lang_id"]=> string(2) "16" ["seo_title"]=> string(40) "Диски для BMW X6 E71 (2008-2014)" } [1526]=> array(2) { ["lang_id"]=> string(1) "1" ["seo_title"]=> string(31) "Felgi do BMW X6 F16 (2014-2019)" } [1527]=> array(2) { ["lang_id"]=> string(1) "3" ["seo_title"]=> string(33) "Wheels for BMW X6 F16 (2014-2019)" } [1528]=> array(2) { ["lang_id"]=> string(1) "5" ["seo_title"]=> string(34) "Velgen voor BMW X6 F16 (2014-2019)" } [1529]=> array(2) { ["lang_id"]=> string(1) "6" ["seo_title"]=> string(33) "Cerchi per BMW X6 F16 (2014-2019)" } [1530]=> array(2) { ["lang_id"]=> string(1) "7" ["seo_title"]=> string(35) "Llantas para BMW X6 F16 (2014-2019)" } [1531]=> array(2) { ["lang_id"]=> string(1) "8" ["seo_title"]=> string(34) "Felgen für BMW X6 F16 (2014-2019)" } [1532]=> array(2) { ["lang_id"]=> string(1) "9" ["seo_title"]=> string(35) "Fälgar till BMW X6 F16 (2014-2019)" } [1533]=> array(2) { ["lang_id"]=> string(2) "10" ["seo_title"]=> string(32) "Disky pro BMW X6 F16 (2014-2019)" } [1534]=> array(2) { ["lang_id"]=> string(2) "11" ["seo_title"]=> string(37) "Ratlankiai už BMW X6 F16 (2014-2019)" } [1535]=> array(2) { ["lang_id"]=> string(2) "12" ["seo_title"]=> string(35) "Jante pentru BMW X6 F16 (2014-2019)" } [1536]=> array(2) { ["lang_id"]=> string(2) "13" ["seo_title"]=> string(32) "Disky pre BMW X6 F16 (2014-2019)" } [1537]=> array(2) { ["lang_id"]=> string(2) "14" ["seo_title"]=> string(32) "Alufelnik BMW X6 F16 (2014-2019)" } [1538]=> array(2) { ["lang_id"]=> string(2) "15" ["seo_title"]=> string(34) "Jantes pour BMW X6 F16 (2014-2019)" } [1539]=> array(2) { ["lang_id"]=> string(2) "16" ["seo_title"]=> string(40) "Диски для BMW X6 F16 (2014-2019)" } [1540]=> array(2) { ["lang_id"]=> string(1) "1" ["seo_title"]=> string(27) "Felgi do BMW X6 G06 (2019+)" } [1541]=> array(2) { ["lang_id"]=> string(1) "3" ["seo_title"]=> string(29) "Wheels for BMW X6 G06 (2019+)" } [1542]=> array(2) { ["lang_id"]=> string(1) "5" ["seo_title"]=> string(30) "Velgen voor BMW X6 G06 (2019+)" } [1543]=> array(2) { ["lang_id"]=> string(1) "6" ["seo_title"]=> string(29) "Cerchi per BMW X6 G06 (2019+)" } [1544]=> array(2) { ["lang_id"]=> string(1) "7" ["seo_title"]=> string(31) "Llantas para BMW X6 G06 (2019+)" } [1545]=> array(2) { ["lang_id"]=> string(1) "8" ["seo_title"]=> string(30) "Felgen für BMW X6 G06 (2019+)" } [1546]=> array(2) { ["lang_id"]=> string(1) "9" ["seo_title"]=> string(31) "Fälgar till BMW X6 G06 (2019+)" } [1547]=> array(2) { ["lang_id"]=> string(2) "10" ["seo_title"]=> string(28) "Disky pro BMW X6 G06 (2019+)" } [1548]=> array(2) { ["lang_id"]=> string(2) "11" ["seo_title"]=> string(33) "Ratlankiai už BMW X6 G06 (2019+)" } [1549]=> array(2) { ["lang_id"]=> string(2) "12" ["seo_title"]=> string(31) "Jante pentru BMW X6 G06 (2019+)" } [1550]=> array(2) { ["lang_id"]=> string(2) "13" ["seo_title"]=> string(28) "Disky pre BMW X6 G06 (2019+)" } [1551]=> array(2) { ["lang_id"]=> string(2) "14" ["seo_title"]=> string(28) "Alufelnik BMW X6 G06 (2019+)" } [1552]=> array(2) { ["lang_id"]=> string(2) "15" ["seo_title"]=> string(30) "Jantes pour BMW X6 G06 (2019+)" } [1553]=> array(2) { ["lang_id"]=> string(2) "16" ["seo_title"]=> string(36) "Диски для BMW X6 G06 (2019+)" } [1554]=> array(2) { ["lang_id"]=> string(1) "1" ["seo_title"]=> string(29) "Felgi do BMW X6 M F96 (2019+)" } [1555]=> array(2) { ["lang_id"]=> string(1) "3" ["seo_title"]=> string(31) "Wheels for BMW X6 M F96 (2019+)" } [1556]=> array(2) { ["lang_id"]=> string(1) "5" ["seo_title"]=> string(32) "Velgen voor BMW X6 M F96 (2019+)" } [1557]=> array(2) { ["lang_id"]=> string(1) "6" ["seo_title"]=> string(31) "Cerchi per BMW X6 M F96 (2019+)" } [1558]=> array(2) { ["lang_id"]=> string(1) "7" ["seo_title"]=> string(33) "Llantas para BMW X6 M F96 (2019+)" } [1559]=> array(2) { ["lang_id"]=> string(1) "8" ["seo_title"]=> string(32) "Felgen für BMW X6 M F96 (2019+)" } [1560]=> array(2) { ["lang_id"]=> string(1) "9" ["seo_title"]=> string(33) "Fälgar till BMW X6 M F96 (2019+)" } [1561]=> array(2) { ["lang_id"]=> string(2) "10" ["seo_title"]=> string(30) "Disky pro BMW X6 M F96 (2019+)" } [1562]=> array(2) { ["lang_id"]=> string(2) "11" ["seo_title"]=> string(35) "Ratlankiai už BMW X6 M F96 (2019+)" } [1563]=> array(2) { ["lang_id"]=> string(2) "12" ["seo_title"]=> string(33) "Jante pentru BMW X6 M F96 (2019+)" } [1564]=> array(2) { ["lang_id"]=> string(2) "13" ["seo_title"]=> string(30) "Disky pre BMW X6 M F96 (2019+)" } [1565]=> array(2) { ["lang_id"]=> string(2) "14" ["seo_title"]=> string(30) "Alufelnik BMW X6 M F96 (2019+)" } [1566]=> array(2) { ["lang_id"]=> string(2) "15" ["seo_title"]=> string(32) "Jantes pour BMW X6 M F96 (2019+)" } [1567]=> array(2) { ["lang_id"]=> string(2) "16" ["seo_title"]=> string(38) "Диски для BMW X6 M F96 (2019+)" } [1568]=> array(2) { ["lang_id"]=> string(1) "1" ["seo_title"]=> string(31) "Felgi do BMW Z4 E86 (2002-2008)" } [1569]=> array(2) { ["lang_id"]=> string(1) "3" ["seo_title"]=> string(33) "Wheels for BMW Z4 E86 (2002-2008)" } [1570]=> array(2) { ["lang_id"]=> string(1) "5" ["seo_title"]=> string(34) "Velgen voor BMW Z4 E86 (2002-2008)" } [1571]=> array(2) { ["lang_id"]=> string(1) "6" ["seo_title"]=> string(33) "Cerchi per BMW Z4 E86 (2002-2008)" } [1572]=> array(2) { ["lang_id"]=> string(1) "7" ["seo_title"]=> string(35) "Llantas para BMW Z4 E86 (2002-2008)" } [1573]=> array(2) { ["lang_id"]=> string(1) "8" ["seo_title"]=> string(34) "Felgen für BMW Z4 E86 (2002-2008)" } [1574]=> array(2) { ["lang_id"]=> string(1) "9" ["seo_title"]=> string(35) "Fälgar till BMW Z4 E86 (2002-2008)" } [1575]=> array(2) { ["lang_id"]=> string(2) "10" ["seo_title"]=> string(32) "Disky pro BMW Z4 E86 (2002-2008)" } [1576]=> array(2) { ["lang_id"]=> string(2) "11" ["seo_title"]=> string(37) "Ratlankiai už BMW Z4 E86 (2002-2008)" } [1577]=> array(2) { ["lang_id"]=> string(2) "12" ["seo_title"]=> string(35) "Jante pentru BMW Z4 E86 (2002-2008)" } [1578]=> array(2) { ["lang_id"]=> string(2) "13" ["seo_title"]=> string(32) "Disky pre BMW Z4 E86 (2002-2008)" } [1579]=> array(2) { ["lang_id"]=> string(2) "14" ["seo_title"]=> string(32) "Alufelnik BMW Z4 E86 (2002-2008)" } [1580]=> array(2) { ["lang_id"]=> string(2) "15" ["seo_title"]=> string(34) "Jantes pour BMW Z4 E86 (2002-2008)" } [1581]=> array(2) { ["lang_id"]=> string(2) "16" ["seo_title"]=> string(40) "Диски для BMW Z4 E86 (2002-2008)" } [1582]=> array(2) { ["lang_id"]=> string(1) "1" ["seo_title"]=> string(31) "Felgi do BMW Z4 E89 (2009-2018)" } [1583]=> array(2) { ["lang_id"]=> string(1) "3" ["seo_title"]=> string(29) "Wheels for BMW Z4 E89 (2009+)" } [1584]=> array(2) { ["lang_id"]=> string(1) "5" ["seo_title"]=> string(30) "Velgen voor BMW Z4 E89 (2009+)" } [1585]=> array(2) { ["lang_id"]=> string(1) "6" ["seo_title"]=> string(29) "Cerchi per BMW Z4 E89 (2009+)" } [1586]=> array(2) { ["lang_id"]=> string(1) "7" ["seo_title"]=> string(31) "Llantas para BMW Z4 E89 (2009+)" } [1587]=> array(2) { ["lang_id"]=> string(1) "8" ["seo_title"]=> string(30) "Felgen für BMW Z4 E89 (2009+)" } [1588]=> array(2) { ["lang_id"]=> string(1) "9" ["seo_title"]=> string(31) "Fälgar till BMW Z4 E89 (2009+)" } [1589]=> array(2) { ["lang_id"]=> string(2) "10" ["seo_title"]=> string(32) "Disky pro BMW Z4 E89 (2009-2018)" } [1590]=> array(2) { ["lang_id"]=> string(2) "11" ["seo_title"]=> string(33) "Ratlankiai už BMW Z4 E89 (2009+)" } [1591]=> array(2) { ["lang_id"]=> string(2) "12" ["seo_title"]=> string(31) "Jante pentru BMW Z4 E89 (2009+)" } [1592]=> array(2) { ["lang_id"]=> string(2) "13" ["seo_title"]=> string(32) "Disky pre BMW Z4 E89 (2009-2018)" } [1593]=> array(2) { ["lang_id"]=> string(2) "14" ["seo_title"]=> string(28) "Alufelnik BMW Z4 E89 (2009+)" } [1594]=> array(2) { ["lang_id"]=> string(2) "15" ["seo_title"]=> string(30) "Jantes pour BMW Z4 E89 (2009+)" } [1595]=> array(2) { ["lang_id"]=> string(2) "16" ["seo_title"]=> string(40) "Диски для BMW Z4 E89 (2009-2018)" } [1596]=> array(2) { ["lang_id"]=> string(1) "1" ["seo_title"]=> string(27) "Felgi do BMW Z4 G29 (2019+)" } [1597]=> array(2) { ["lang_id"]=> string(1) "3" ["seo_title"]=> string(29) "Wheels for BMW Z4 G29 (2019+)" } [1598]=> array(2) { ["lang_id"]=> string(1) "5" ["seo_title"]=> string(30) "Velgen voor BMW Z4 G29 (2019+)" } [1599]=> array(2) { ["lang_id"]=> string(1) "6" ["seo_title"]=> string(29) "Cerchi per BMW Z4 G29 (2019+)" } [1600]=> array(2) { ["lang_id"]=> string(1) "7" ["seo_title"]=> string(31) "Llantas para BMW Z4 G29 (2019+)" } [1601]=> array(2) { ["lang_id"]=> string(1) "8" ["seo_title"]=> string(30) "Felgen für BMW Z4 G29 (2019+)" } [1602]=> array(2) { ["lang_id"]=> string(1) "9" ["seo_title"]=> string(31) "Fälgar till BMW Z4 G29 (2019+)" } [1603]=> array(2) { ["lang_id"]=> string(2) "10" ["seo_title"]=> string(28) "Disky pro BMW Z4 G29 (2019+)" } [1604]=> array(2) { ["lang_id"]=> string(2) "11" ["seo_title"]=> string(33) "Ratlankiai už BMW Z4 G29 (2019+)" } [1605]=> array(2) { ["lang_id"]=> string(2) "12" ["seo_title"]=> string(31) "Jante pentru BMW Z4 G29 (2019+)" } [1606]=> array(2) { ["lang_id"]=> string(2) "13" ["seo_title"]=> string(28) "Disky pre BMW Z4 G29 (2019+)" } [1607]=> array(2) { ["lang_id"]=> string(2) "14" ["seo_title"]=> string(28) "Alufelnik BMW Z4 G29 (2019+)" } [1608]=> array(2) { ["lang_id"]=> string(2) "15" ["seo_title"]=> string(30) "Jantes pour BMW Z4 G29 (2019+)" } [1609]=> array(2) { ["lang_id"]=> string(2) "16" ["seo_title"]=> string(36) "Диски для BMW Z4 G29 (2019+)" } [1610]=> array(2) { ["lang_id"]=> string(1) "1" ["seo_title"]=> string(15) "Felgi do BMW i8" } [1611]=> array(2) { ["lang_id"]=> string(1) "3" ["seo_title"]=> string(17) "Wheels for BMW i8" } [1612]=> array(2) { ["lang_id"]=> string(1) "5" ["seo_title"]=> string(18) "Velgen voor BMW i8" } [1613]=> array(2) { ["lang_id"]=> string(1) "6" ["seo_title"]=> string(17) "Cerchi per BMW i8" } [1614]=> array(2) { ["lang_id"]=> string(1) "7" ["seo_title"]=> string(19) "Llantas para BMW i8" } [1615]=> array(2) { ["lang_id"]=> string(1) "8" ["seo_title"]=> string(18) "Felgen für BMW i8" } [1616]=> array(2) { ["lang_id"]=> string(1) "9" ["seo_title"]=> string(19) "Fälgar till BMW i8" } [1617]=> array(2) { ["lang_id"]=> string(2) "10" ["seo_title"]=> string(16) "Disky pro BMW i8" } [1618]=> array(2) { ["lang_id"]=> string(2) "11" ["seo_title"]=> string(21) "Ratlankiai už BMW i8" } [1619]=> array(2) { ["lang_id"]=> string(2) "12" ["seo_title"]=> string(19) "Jante pentru BMW i8" } [1620]=> array(2) { ["lang_id"]=> string(2) "13" ["seo_title"]=> string(16) "Disky pre BMW i8" } [1621]=> array(2) { ["lang_id"]=> string(2) "14" ["seo_title"]=> string(16) "Alufelnik BMW i8" } [1622]=> array(2) { ["lang_id"]=> string(2) "15" ["seo_title"]=> string(18) "Jantes pour BMW i8" } [1623]=> array(2) { ["lang_id"]=> string(2) "16" ["seo_title"]=> string(24) "Диски для BMW i8" } [1624]=> array(2) { ["lang_id"]=> string(1) "1" ["seo_title"]=> string(15) "Felgi do BMW X2" } [1625]=> array(2) { ["lang_id"]=> string(1) "3" ["seo_title"]=> string(17) "Wheels for BMW X2" } [1626]=> array(2) { ["lang_id"]=> string(1) "5" ["seo_title"]=> string(18) "Velgen voor BMW X2" } [1627]=> array(2) { ["lang_id"]=> string(1) "6" ["seo_title"]=> string(17) "Cerchi per BMW X2" } [1628]=> array(2) { ["lang_id"]=> string(1) "7" ["seo_title"]=> string(19) "Llantas para BMW X2" } [1629]=> array(2) { ["lang_id"]=> string(1) "8" ["seo_title"]=> string(18) "Felgen für BMW X2" } [1630]=> array(2) { ["lang_id"]=> string(1) "9" ["seo_title"]=> string(19) "Fälgar till BMW X2" } [1631]=> array(2) { ["lang_id"]=> string(2) "10" ["seo_title"]=> string(16) "Disky pro BMW X2" } [1632]=> array(2) { ["lang_id"]=> string(2) "11" ["seo_title"]=> string(21) "Ratlankiai už BMW X2" } [1633]=> array(2) { ["lang_id"]=> string(2) "12" ["seo_title"]=> string(19) "Jante pentru BMW X2" } [1634]=> array(2) { ["lang_id"]=> string(2) "13" ["seo_title"]=> string(16) "Disky pre BMW X2" } [1635]=> array(2) { ["lang_id"]=> string(2) "14" ["seo_title"]=> string(16) "Alufelnik BMW X2" } [1636]=> array(2) { ["lang_id"]=> string(2) "15" ["seo_title"]=> string(18) "Jantes pour BMW X2" } [1637]=> array(2) { ["lang_id"]=> string(2) "16" ["seo_title"]=> string(24) "Диски для BMW X2" } [1638]=> array(2) { ["lang_id"]=> string(1) "1" ["seo_title"]=> string(49) "Felgi do BMW serii 8 Coupe/Cabrio G14/G15 (2019+)" } [1639]=> array(2) { ["lang_id"]=> string(1) "3" ["seo_title"]=> string(51) "Wheels for BMW serii 8 Coupe/Cabrio G14/G15 (2019+)" } [1640]=> array(2) { ["lang_id"]=> string(1) "5" ["seo_title"]=> string(52) "Velgen voor BMW serii 8 Coupe/Cabrio G14/G15 (2019+)" } [1641]=> array(2) { ["lang_id"]=> string(1) "6" ["seo_title"]=> string(51) "Cerchi per BMW serii 8 Coupe/Cabrio G14/G15 (2019+)" } [1642]=> array(2) { ["lang_id"]=> string(1) "7" ["seo_title"]=> string(53) "Llantas para BMW serii 8 Coupe/Cabrio G14/G15 (2019+)" } [1643]=> array(2) { ["lang_id"]=> string(1) "8" ["seo_title"]=> string(52) "Felgen für BMW serii 8 Coupe/Cabrio G14/G15 (2019+)" } [1644]=> array(2) { ["lang_id"]=> string(1) "9" ["seo_title"]=> string(53) "Fälgar till BMW serii 8 Coupe/Cabrio G14/G15 (2019+)" } [1645]=> array(2) { ["lang_id"]=> string(2) "10" ["seo_title"]=> string(50) "Disky pro BMW serii 8 Coupe/Cabrio G14/G15 (2019+)" } [1646]=> array(2) { ["lang_id"]=> string(2) "11" ["seo_title"]=> string(55) "Ratlankiai už BMW serii 8 Coupe/Cabrio G14/G15 (2019+)" } [1647]=> array(2) { ["lang_id"]=> string(2) "12" ["seo_title"]=> string(53) "Jante pentru BMW serii 8 Coupe/Cabrio G14/G15 (2019+)" } [1648]=> array(2) { ["lang_id"]=> string(2) "13" ["seo_title"]=> string(50) "Disky pre BMW serii 8 Coupe/Cabrio G14/G15 (2019+)" } [1649]=> array(2) { ["lang_id"]=> string(2) "14" ["seo_title"]=> string(50) "Alufelnik BMW serii 8 Coupe/Cabrio G14/G15 (2019+)" } [1650]=> array(2) { ["lang_id"]=> string(2) "15" ["seo_title"]=> string(52) "Jantes pour BMW serii 8 Coupe/Cabrio G14/G15 (2019+)" } [1651]=> array(2) { ["lang_id"]=> string(2) "16" ["seo_title"]=> string(58) "Диски для BMW serii 8 Coupe/Cabrio G14/G15 (2019+)" } [1652]=> array(2) { ["lang_id"]=> string(1) "1" ["seo_title"]=> string(43) "Felgi do BMW serii 8 Gran Coupe G16 (2019+)" } [1653]=> array(2) { ["lang_id"]=> string(1) "3" ["seo_title"]=> string(45) "Wheels for BMW serii 8 Gran Coupe G16 (2019+)" } [1654]=> array(2) { ["lang_id"]=> string(1) "5" ["seo_title"]=> string(46) "Velgen voor BMW serii 8 Gran Coupe G16 (2019+)" } [1655]=> array(2) { ["lang_id"]=> string(1) "6" ["seo_title"]=> string(45) "Cerchi per BMW serii 8 Gran Coupe G16 (2019+)" } [1656]=> array(2) { ["lang_id"]=> string(1) "7" ["seo_title"]=> string(47) "Llantas para BMW serii 8 Gran Coupe G16 (2019+)" } [1657]=> array(2) { ["lang_id"]=> string(1) "8" ["seo_title"]=> string(46) "Felgen für BMW serii 8 Gran Coupe G16 (2019+)" } [1658]=> array(2) { ["lang_id"]=> string(1) "9" ["seo_title"]=> string(47) "Fälgar till BMW serii 8 Gran Coupe G16 (2019+)" } [1659]=> array(2) { ["lang_id"]=> string(2) "10" ["seo_title"]=> string(44) "Disky pro BMW serii 8 Gran Coupe G16 (2019+)" } [1660]=> array(2) { ["lang_id"]=> string(2) "11" ["seo_title"]=> string(49) "Ratlankiai už BMW serii 8 Gran Coupe G16 (2019+)" } [1661]=> array(2) { ["lang_id"]=> string(2) "12" ["seo_title"]=> string(47) "Jante pentru BMW serii 8 Gran Coupe G16 (2019+)" } [1662]=> array(2) { ["lang_id"]=> string(2) "13" ["seo_title"]=> string(44) "Disky pre BMW serii 8 Gran Coupe G16 (2019+)" } [1663]=> array(2) { ["lang_id"]=> string(2) "14" ["seo_title"]=> string(44) "Alufelnik BMW serii 8 Gran Coupe G16 (2019+)" } [1664]=> array(2) { ["lang_id"]=> string(2) "15" ["seo_title"]=> string(46) "Jantes pour BMW serii 8 Gran Coupe G16 (2019+)" } [1665]=> array(2) { ["lang_id"]=> string(2) "16" ["seo_title"]=> string(52) "Диски для BMW serii 8 Gran Coupe G16 (2019+)" } [1666]=> array(2) { ["lang_id"]=> string(1) "1" ["seo_title"]=> string(17) "Felgi do BMW X3 M" } [1667]=> array(2) { ["lang_id"]=> string(1) "3" ["seo_title"]=> string(19) "Wheels for BMW X3 M" } [1668]=> array(2) { ["lang_id"]=> string(1) "5" ["seo_title"]=> string(20) "Velgen voor BMW X3 M" } [1669]=> array(2) { ["lang_id"]=> string(1) "6" ["seo_title"]=> string(19) "Cerchi per BMW X3 M" } [1670]=> array(2) { ["lang_id"]=> string(1) "7" ["seo_title"]=> string(21) "Llantas para BMW X3 M" } [1671]=> array(2) { ["lang_id"]=> string(1) "8" ["seo_title"]=> string(20) "Felgen für BMW X3 M" } [1672]=> array(2) { ["lang_id"]=> string(1) "9" ["seo_title"]=> string(21) "Fälgar till BMW X3 M" } [1673]=> array(2) { ["lang_id"]=> string(2) "10" ["seo_title"]=> string(18) "Disky pro BMW X3 M" } [1674]=> array(2) { ["lang_id"]=> string(2) "11" ["seo_title"]=> string(23) "Ratlankiai už BMW X3 M" } [1675]=> array(2) { ["lang_id"]=> string(2) "12" ["seo_title"]=> string(21) "Jante pentru BMW X3 M" } [1676]=> array(2) { ["lang_id"]=> string(2) "13" ["seo_title"]=> string(18) "Disky pre BMW X3 M" } [1677]=> array(2) { ["lang_id"]=> string(2) "14" ["seo_title"]=> string(18) "Alufelnik BMW X3 M" } [1678]=> array(2) { ["lang_id"]=> string(2) "15" ["seo_title"]=> string(20) "Jantes pour BMW X3 M" } [1679]=> array(2) { ["lang_id"]=> string(2) "16" ["seo_title"]=> string(26) "Диски для BMW X3 M" } [1680]=> array(2) { ["lang_id"]=> string(1) "1" ["seo_title"]=> string(17) "Felgi do BMW X4 M" } [1681]=> array(2) { ["lang_id"]=> string(1) "3" ["seo_title"]=> string(19) "Wheels for BMW X4 M" } [1682]=> array(2) { ["lang_id"]=> string(1) "5" ["seo_title"]=> string(20) "Velgen voor BMW X4 M" } [1683]=> array(2) { ["lang_id"]=> string(1) "6" ["seo_title"]=> string(19) "Cerchi per BMW X4 M" } [1684]=> array(2) { ["lang_id"]=> string(1) "7" ["seo_title"]=> string(21) "Llantas para BMW X4 M" } [1685]=> array(2) { ["lang_id"]=> string(1) "8" ["seo_title"]=> string(20) "Felgen für BMW X4 M" } [1686]=> array(2) { ["lang_id"]=> string(1) "9" ["seo_title"]=> string(21) "Fälgar till BMW X4 M" } [1687]=> array(2) { ["lang_id"]=> string(2) "10" ["seo_title"]=> string(18) "Disky pro BMW X4 M" } [1688]=> array(2) { ["lang_id"]=> string(2) "11" ["seo_title"]=> string(23) "Ratlankiai už BMW X4 M" } [1689]=> array(2) { ["lang_id"]=> string(2) "12" ["seo_title"]=> string(21) "Jante pentru BMW X4 M" } [1690]=> array(2) { ["lang_id"]=> string(2) "13" ["seo_title"]=> string(18) "Disky pre BMW X4 M" } [1691]=> array(2) { ["lang_id"]=> string(2) "14" ["seo_title"]=> string(18) "Alufelnik BMW X4 M" } [1692]=> array(2) { ["lang_id"]=> string(2) "15" ["seo_title"]=> string(20) "Jantes pour BMW X4 M" } [1693]=> array(2) { ["lang_id"]=> string(2) "16" ["seo_title"]=> string(26) "Диски для BMW X4 M" } [1694]=> array(2) { ["lang_id"]=> string(1) "1" ["seo_title"]=> string(43) "Felgi do BMW serii 2 Gran Coupe F44 (2019+)" } [1695]=> array(2) { ["lang_id"]=> string(1) "3" ["seo_title"]=> string(31) "Wheels for BMW 2 Gran Coupe F44" } [1696]=> array(2) { ["lang_id"]=> string(1) "5" ["seo_title"]=> string(32) "Velgen voor BMW 2 Gran Coupe F44" } [1697]=> array(2) { ["lang_id"]=> string(1) "6" ["seo_title"]=> string(31) "Cerchi per BMW 2 Gran Coupe F44" } [1698]=> array(2) { ["lang_id"]=> string(1) "7" ["seo_title"]=> string(33) "Llantas para BMW 2 Gran Coupe F44" } [1699]=> array(2) { ["lang_id"]=> string(1) "8" ["seo_title"]=> string(32) "Felgen für BMW 2 Gran Coupe F44" } [1700]=> array(2) { ["lang_id"]=> string(1) "9" ["seo_title"]=> string(33) "Fälgar till BMW 2 Gran Coupe F44" } [1701]=> array(2) { ["lang_id"]=> string(2) "10" ["seo_title"]=> string(30) "Disky pro BMW 2 Gran Coupe F44" } [1702]=> array(2) { ["lang_id"]=> string(2) "11" ["seo_title"]=> string(35) "Ratlankiai už BMW 2 Gran Coupe F44" } [1703]=> array(2) { ["lang_id"]=> string(2) "12" ["seo_title"]=> string(33) "Jante pentru BMW 2 Gran Coupe F44" } [1704]=> array(2) { ["lang_id"]=> string(2) "13" ["seo_title"]=> string(30) "Disky pre BMW 2 Gran Coupe F44" } [1705]=> array(2) { ["lang_id"]=> string(2) "14" ["seo_title"]=> string(30) "Alufelnik BMW 2 Gran Coupe F44" } [1706]=> array(2) { ["lang_id"]=> string(2) "15" ["seo_title"]=> string(32) "Jantes pour BMW 2 Gran Coupe F44" } [1707]=> array(2) { ["lang_id"]=> string(2) "16" ["seo_title"]=> string(38) "Диски для BMW 2 Gran Coupe F44" } [1708]=> array(2) { ["lang_id"]=> string(1) "1" ["seo_title"]=> string(42) "Felgi do Mercedes A-klasa W176 (2012-2018)" } [1709]=> array(2) { ["lang_id"]=> string(1) "3" ["seo_title"]=> string(44) "Wheels for Mercedes A-klasa W176 (2012-2018)" } [1710]=> array(2) { ["lang_id"]=> string(1) "5" ["seo_title"]=> string(45) "Velgen voor Mercedes A-klasa W176 (2012-2018)" } [1711]=> array(2) { ["lang_id"]=> string(1) "6" ["seo_title"]=> string(44) "Cerchi per Mercedes A-klasa W176 (2012-2018)" } [1712]=> array(2) { ["lang_id"]=> string(1) "7" ["seo_title"]=> string(46) "Llantas para Mercedes A-klasa W176 (2012-2018)" } [1713]=> array(2) { ["lang_id"]=> string(1) "8" ["seo_title"]=> string(45) "Felgen für Mercedes A-klasa W176 (2012-2018)" } [1714]=> array(2) { ["lang_id"]=> string(1) "9" ["seo_title"]=> string(46) "Fälgar till Mercedes A-klasa W176 (2012-2018)" } [1715]=> array(2) { ["lang_id"]=> string(2) "10" ["seo_title"]=> string(43) "Disky pro Mercedes A-klasa W176 (2012-2018)" } [1716]=> array(2) { ["lang_id"]=> string(2) "11" ["seo_title"]=> string(48) "Ratlankiai už Mercedes A-klasa W176 (2012-2018)" } [1717]=> array(2) { ["lang_id"]=> string(2) "12" ["seo_title"]=> string(46) "Jante pentru Mercedes A-klasa W176 (2012-2018)" } [1718]=> array(2) { ["lang_id"]=> string(2) "13" ["seo_title"]=> string(43) "Disky pre Mercedes A-klasa W176 (2012-2018)" } [1719]=> array(2) { ["lang_id"]=> string(2) "14" ["seo_title"]=> string(43) "Alufelnik Mercedes A-klasa W176 (2012-2018)" } [1720]=> array(2) { ["lang_id"]=> string(2) "15" ["seo_title"]=> string(45) "Jantes pour Mercedes A-klasa W176 (2012-2018)" } [1721]=> array(2) { ["lang_id"]=> string(2) "16" ["seo_title"]=> string(51) "Диски для Mercedes A-klasa W176 (2012-2018)" } [1722]=> array(2) { ["lang_id"]=> string(1) "1" ["seo_title"]=> string(46) "Felgi do Mercedes A-klasa A45 AMG W176 (2012+)" } [1723]=> array(2) { ["lang_id"]=> string(1) "3" ["seo_title"]=> string(48) "Wheels for Mercedes A-klasa A45 AMG W176 (2012+)" } [1724]=> array(2) { ["lang_id"]=> string(1) "5" ["seo_title"]=> string(49) "Velgen voor Mercedes A-klasa A45 AMG W176 (2012+)" } [1725]=> array(2) { ["lang_id"]=> string(1) "6" ["seo_title"]=> string(48) "Cerchi per Mercedes A-klasa A45 AMG W176 (2012+)" } [1726]=> array(2) { ["lang_id"]=> string(1) "7" ["seo_title"]=> string(50) "Llantas para Mercedes A-klasa A45 AMG W176 (2012+)" } [1727]=> array(2) { ["lang_id"]=> string(1) "8" ["seo_title"]=> string(49) "Felgen für Mercedes A-klasa A45 AMG W176 (2012+)" } [1728]=> array(2) { ["lang_id"]=> string(1) "9" ["seo_title"]=> string(50) "Fälgar till Mercedes A-klasa A45 AMG W176 (2012+)" } [1729]=> array(2) { ["lang_id"]=> string(2) "10" ["seo_title"]=> string(47) "Disky pro Mercedes A-klasa A45 AMG W176 (2012+)" } [1730]=> array(2) { ["lang_id"]=> string(2) "11" ["seo_title"]=> string(52) "Ratlankiai už Mercedes A-klasa A45 AMG W176 (2012+)" } [1731]=> array(2) { ["lang_id"]=> string(2) "12" ["seo_title"]=> string(50) "Jante pentru Mercedes A-klasa A45 AMG W176 (2012+)" } [1732]=> array(2) { ["lang_id"]=> string(2) "13" ["seo_title"]=> string(47) "Disky pre Mercedes A-klasa A45 AMG W176 (2012+)" } [1733]=> array(2) { ["lang_id"]=> string(2) "14" ["seo_title"]=> string(47) "Alufelnik Mercedes A-klasa A45 AMG W176 (2012+)" } [1734]=> array(2) { ["lang_id"]=> string(2) "15" ["seo_title"]=> string(49) "Jantes pour Mercedes A-klasa A45 AMG W176 (2012+)" } [1735]=> array(2) { ["lang_id"]=> string(2) "16" ["seo_title"]=> string(55) "Диски для Mercedes A-klasa A45 AMG W176 (2012+)" } [1736]=> array(2) { ["lang_id"]=> string(1) "1" ["seo_title"]=> string(38) "Felgi do Mercedes A-klasa W177 (2018+)" } [1737]=> array(2) { ["lang_id"]=> string(1) "3" ["seo_title"]=> string(40) "Wheels for Mercedes A-klasa W177 (2018+)" } [1738]=> array(2) { ["lang_id"]=> string(1) "5" ["seo_title"]=> string(41) "Velgen voor Mercedes A-klasa W177 (2018+)" } [1739]=> array(2) { ["lang_id"]=> string(1) "6" ["seo_title"]=> string(40) "Cerchi per Mercedes A-klasa W177 (2018+)" } [1740]=> array(2) { ["lang_id"]=> string(1) "7" ["seo_title"]=> string(42) "Llantas para Mercedes A-klasa W177 (2018+)" } [1741]=> array(2) { ["lang_id"]=> string(1) "8" ["seo_title"]=> string(41) "Felgen für Mercedes A-klasa W177 (2018+)" } [1742]=> array(2) { ["lang_id"]=> string(1) "9" ["seo_title"]=> string(42) "Fälgar till Mercedes A-klasa W177 (2018+)" } [1743]=> array(2) { ["lang_id"]=> string(2) "10" ["seo_title"]=> string(39) "Disky pro Mercedes A-klasa W177 (2018+)" } [1744]=> array(2) { ["lang_id"]=> string(2) "11" ["seo_title"]=> string(44) "Ratlankiai už Mercedes A-klasa W177 (2018+)" } [1745]=> array(2) { ["lang_id"]=> string(2) "12" ["seo_title"]=> string(42) "Jante pentru Mercedes A-klasa W177 (2018+)" } [1746]=> array(2) { ["lang_id"]=> string(2) "13" ["seo_title"]=> string(39) "Disky pre Mercedes A-klasa W177 (2018+)" } [1747]=> array(2) { ["lang_id"]=> string(2) "14" ["seo_title"]=> string(39) "Alufelnik Mercedes A-klasa W177 (2018+)" } [1748]=> array(2) { ["lang_id"]=> string(2) "15" ["seo_title"]=> string(41) "Jantes pour Mercedes A-klasa W177 (2018+)" } [1749]=> array(2) { ["lang_id"]=> string(2) "16" ["seo_title"]=> string(47) "Диски для Mercedes A-klasa W177 (2018+)" } [1750]=> array(2) { ["lang_id"]=> string(1) "1" ["seo_title"]=> string(46) "Felgi do Mercedes A-klasa A35 AMG W177 (2019+)" } [1751]=> array(2) { ["lang_id"]=> string(1) "3" ["seo_title"]=> string(48) "Wheels for Mercedes A-klasa A35 AMG W177 (2019+)" } [1752]=> array(2) { ["lang_id"]=> string(1) "5" ["seo_title"]=> string(49) "Velgen voor Mercedes A-klasa A35 AMG W177 (2019+)" } [1753]=> array(2) { ["lang_id"]=> string(1) "6" ["seo_title"]=> string(48) "Cerchi per Mercedes A-klasa A35 AMG W177 (2019+)" } [1754]=> array(2) { ["lang_id"]=> string(1) "7" ["seo_title"]=> string(50) "Llantas para Mercedes A-klasa A35 AMG W177 (2019+)" } [1755]=> array(2) { ["lang_id"]=> string(1) "8" ["seo_title"]=> string(49) "Felgen für Mercedes A-klasa A35 AMG W177 (2019+)" } [1756]=> array(2) { ["lang_id"]=> string(1) "9" ["seo_title"]=> string(50) "Fälgar till Mercedes A-klasa A35 AMG W177 (2019+)" } [1757]=> array(2) { ["lang_id"]=> string(2) "10" ["seo_title"]=> string(47) "Disky pro Mercedes A-klasa A35 AMG W177 (2019+)" } [1758]=> array(2) { ["lang_id"]=> string(2) "11" ["seo_title"]=> string(52) "Ratlankiai už Mercedes A-klasa A35 AMG W177 (2019+)" } [1759]=> array(2) { ["lang_id"]=> string(2) "12" ["seo_title"]=> string(50) "Jante pentru Mercedes A-klasa A35 AMG W177 (2019+)" } [1760]=> array(2) { ["lang_id"]=> string(2) "13" ["seo_title"]=> string(47) "Disky pre Mercedes A-klasa A35 AMG W177 (2019+)" } [1761]=> array(2) { ["lang_id"]=> string(2) "14" ["seo_title"]=> string(47) "Alufelnik Mercedes A-klasa A35 AMG W177 (2019+)" } [1762]=> array(2) { ["lang_id"]=> string(2) "15" ["seo_title"]=> string(49) "Jantes pour Mercedes A-klasa A35 AMG W177 (2019+)" } [1763]=> array(2) { ["lang_id"]=> string(2) "16" ["seo_title"]=> string(55) "Диски для Mercedes A-klasa A35 AMG W177 (2019+)" } [1764]=> array(2) { ["lang_id"]=> string(1) "1" ["seo_title"]=> string(42) "Felgi do Mercedes B-klasa W246 (2012-2019)" } [1765]=> array(2) { ["lang_id"]=> string(1) "3" ["seo_title"]=> string(44) "Wheels for Mercedes B-klasa W246 (2012-2019)" } [1766]=> array(2) { ["lang_id"]=> string(1) "5" ["seo_title"]=> string(45) "Velgen voor Mercedes B-klasa W246 (2012-2019)" } [1767]=> array(2) { ["lang_id"]=> string(1) "6" ["seo_title"]=> string(44) "Cerchi per Mercedes B-klasa W246 (2012-2019)" } [1768]=> array(2) { ["lang_id"]=> string(1) "7" ["seo_title"]=> string(46) "Llantas para Mercedes B-klasa W246 (2012-2019)" } [1769]=> array(2) { ["lang_id"]=> string(1) "8" ["seo_title"]=> string(45) "Felgen für Mercedes B-klasa W246 (2012-2019)" } [1770]=> array(2) { ["lang_id"]=> string(1) "9" ["seo_title"]=> string(46) "Fälgar till Mercedes B-klasa W246 (2012-2019)" } [1771]=> array(2) { ["lang_id"]=> string(2) "10" ["seo_title"]=> string(43) "Disky pro Mercedes B-klasa W246 (2012-2019)" } [1772]=> array(2) { ["lang_id"]=> string(2) "11" ["seo_title"]=> string(48) "Ratlankiai už Mercedes B-klasa W246 (2012-2019)" } [1773]=> array(2) { ["lang_id"]=> string(2) "12" ["seo_title"]=> string(46) "Jante pentru Mercedes B-klasa W246 (2012-2019)" } [1774]=> array(2) { ["lang_id"]=> string(2) "13" ["seo_title"]=> string(43) "Disky pre Mercedes B-klasa W246 (2012-2019)" } [1775]=> array(2) { ["lang_id"]=> string(2) "14" ["seo_title"]=> string(43) "Alufelnik Mercedes B-klasa W246 (2012-2019)" } [1776]=> array(2) { ["lang_id"]=> string(2) "15" ["seo_title"]=> string(45) "Jantes pour Mercedes B-klasa W246 (2012-2019)" } [1777]=> array(2) { ["lang_id"]=> string(2) "16" ["seo_title"]=> string(51) "Диски для Mercedes B-klasa W246 (2012-2019)" } [1778]=> array(2) { ["lang_id"]=> string(1) "1" ["seo_title"]=> string(38) "Felgi do Mercedes B-klasa W247 (2019+)" } [1779]=> array(2) { ["lang_id"]=> string(1) "3" ["seo_title"]=> string(40) "Wheels for Mercedes B-klasa W247 (2019+)" } [1780]=> array(2) { ["lang_id"]=> string(1) "5" ["seo_title"]=> string(41) "Velgen voor Mercedes B-klasa W247 (2019+)" } [1781]=> array(2) { ["lang_id"]=> string(1) "6" ["seo_title"]=> string(40) "Cerchi per Mercedes B-klasa W247 (2019+)" } [1782]=> array(2) { ["lang_id"]=> string(1) "7" ["seo_title"]=> string(42) "Llantas para Mercedes B-klasa W247 (2019+)" } [1783]=> array(2) { ["lang_id"]=> string(1) "8" ["seo_title"]=> string(41) "Felgen für Mercedes B-klasa W247 (2019+)" } [1784]=> array(2) { ["lang_id"]=> string(1) "9" ["seo_title"]=> string(42) "Fälgar till Mercedes B-klasa W247 (2019+)" } [1785]=> array(2) { ["lang_id"]=> string(2) "10" ["seo_title"]=> string(39) "Disky pro Mercedes B-klasa W247 (2019+)" } [1786]=> array(2) { ["lang_id"]=> string(2) "11" ["seo_title"]=> string(44) "Ratlankiai už Mercedes B-klasa W247 (2019+)" } [1787]=> array(2) { ["lang_id"]=> string(2) "12" ["seo_title"]=> string(42) "Jante pentru Mercedes B-klasa W247 (2019+)" } [1788]=> array(2) { ["lang_id"]=> string(2) "13" ["seo_title"]=> string(39) "Disky pre Mercedes B-klasa W247 (2019+)" } [1789]=> array(2) { ["lang_id"]=> string(2) "14" ["seo_title"]=> string(39) "Alufelnik Mercedes B-klasa W247 (2019+)" } [1790]=> array(2) { ["lang_id"]=> string(2) "15" ["seo_title"]=> string(41) "Jantes pour Mercedes B-klasa W247 (2019+)" } [1791]=> array(2) { ["lang_id"]=> string(2) "16" ["seo_title"]=> string(47) "Диски для Mercedes B-klasa W247 (2019+)" } [1792]=> array(2) { ["lang_id"]=> string(1) "1" ["seo_title"]=> string(42) "Felgi do Mercedes C-klasa W204 (2007-2013)" } [1793]=> array(2) { ["lang_id"]=> string(1) "3" ["seo_title"]=> string(44) "Wheels for Mercedes C-klasa W204 (2007-2013)" } [1794]=> array(2) { ["lang_id"]=> string(1) "5" ["seo_title"]=> string(45) "Velgen voor Mercedes C-klasa W204 (2007-2013)" } [1795]=> array(2) { ["lang_id"]=> string(1) "6" ["seo_title"]=> string(44) "Cerchi per Mercedes C-klasa W204 (2007-2013)" } [1796]=> array(2) { ["lang_id"]=> string(1) "7" ["seo_title"]=> string(46) "Llantas para Mercedes C-klasa W204 (2007-2013)" } [1797]=> array(2) { ["lang_id"]=> string(1) "8" ["seo_title"]=> string(45) "Felgen für Mercedes C-klasa W204 (2007-2013)" } [1798]=> array(2) { ["lang_id"]=> string(1) "9" ["seo_title"]=> string(46) "Fälgar till Mercedes C-klasa W204 (2007-2013)" } [1799]=> array(2) { ["lang_id"]=> string(2) "10" ["seo_title"]=> string(43) "Disky pro Mercedes C-klasa W204 (2007-2013)" } [1800]=> array(2) { ["lang_id"]=> string(2) "11" ["seo_title"]=> string(48) "Ratlankiai už Mercedes C-klasa W204 (2007-2013)" } [1801]=> array(2) { ["lang_id"]=> string(2) "12" ["seo_title"]=> string(46) "Jante pentru Mercedes C-klasa W204 (2007-2013)" } [1802]=> array(2) { ["lang_id"]=> string(2) "13" ["seo_title"]=> string(43) "Disky pre Mercedes C-klasa W204 (2007-2013)" } [1803]=> array(2) { ["lang_id"]=> string(2) "14" ["seo_title"]=> string(43) "Alufelnik Mercedes C-klasa W204 (2007-2013)" } [1804]=> array(2) { ["lang_id"]=> string(2) "15" ["seo_title"]=> string(45) "Jantes pour Mercedes C-klasa W204 (2007-2013)" } [1805]=> array(2) { ["lang_id"]=> string(2) "16" ["seo_title"]=> string(51) "Диски для Mercedes C-klasa W204 (2007-2013)" } [1806]=> array(2) { ["lang_id"]=> string(1) "1" ["seo_title"]=> string(38) "Felgi do Mercedes C-klasa W205 (2014+)" } [1807]=> array(2) { ["lang_id"]=> string(1) "3" ["seo_title"]=> string(40) "Wheels for Mercedes C-klasa W205 (2014+)" } [1808]=> array(2) { ["lang_id"]=> string(1) "5" ["seo_title"]=> string(41) "Velgen voor Mercedes C-klasa W205 (2014+)" } [1809]=> array(2) { ["lang_id"]=> string(1) "6" ["seo_title"]=> string(40) "Cerchi per Mercedes C-klasa W205 (2014+)" } [1810]=> array(2) { ["lang_id"]=> string(1) "7" ["seo_title"]=> string(42) "Llantas para Mercedes C-klasa W205 (2014+)" } [1811]=> array(2) { ["lang_id"]=> string(1) "8" ["seo_title"]=> string(41) "Felgen für Mercedes C-klasa W205 (2014+)" } [1812]=> array(2) { ["lang_id"]=> string(1) "9" ["seo_title"]=> string(42) "Fälgar till Mercedes C-klasa W205 (2014+)" } [1813]=> array(2) { ["lang_id"]=> string(2) "10" ["seo_title"]=> string(39) "Disky pro Mercedes C-klasa W205 (2014+)" } [1814]=> array(2) { ["lang_id"]=> string(2) "11" ["seo_title"]=> string(44) "Ratlankiai už Mercedes C-klasa W205 (2014+)" } [1815]=> array(2) { ["lang_id"]=> string(2) "12" ["seo_title"]=> string(42) "Jante pentru Mercedes C-klasa W205 (2014+)" } [1816]=> array(2) { ["lang_id"]=> string(2) "13" ["seo_title"]=> string(39) "Disky pre Mercedes C-klasa W205 (2014+)" } [1817]=> array(2) { ["lang_id"]=> string(2) "14" ["seo_title"]=> string(39) "Alufelnik Mercedes C-klasa W205 (2014+)" } [1818]=> array(2) { ["lang_id"]=> string(2) "15" ["seo_title"]=> string(41) "Jantes pour Mercedes C-klasa W205 (2014+)" } [1819]=> array(2) { ["lang_id"]=> string(2) "16" ["seo_title"]=> string(47) "Диски для Mercedes C-klasa W205 (2014+)" } [1820]=> array(2) { ["lang_id"]=> string(1) "1" ["seo_title"]=> string(50) "Felgi do Mercedes C-klasa C63 AMG W204 (2007-2013)" } [1821]=> array(2) { ["lang_id"]=> string(1) "3" ["seo_title"]=> string(52) "Wheels for Mercedes C-klasa C63 AMG W204 (2007-2013)" } [1822]=> array(2) { ["lang_id"]=> string(1) "5" ["seo_title"]=> string(53) "Velgen voor Mercedes C-klasa C63 AMG W204 (2007-2013)" } [1823]=> array(2) { ["lang_id"]=> string(1) "6" ["seo_title"]=> string(52) "Cerchi per Mercedes C-klasa C63 AMG W204 (2007-2013)" } [1824]=> array(2) { ["lang_id"]=> string(1) "7" ["seo_title"]=> string(54) "Llantas para Mercedes C-klasa C63 AMG W204 (2007-2013)" } [1825]=> array(2) { ["lang_id"]=> string(1) "8" ["seo_title"]=> string(53) "Felgen für Mercedes C-klasa C63 AMG W204 (2007-2013)" } [1826]=> array(2) { ["lang_id"]=> string(1) "9" ["seo_title"]=> string(54) "Fälgar till Mercedes C-klasa C63 AMG W204 (2007-2013)" } [1827]=> array(2) { ["lang_id"]=> string(2) "10" ["seo_title"]=> string(51) "Disky pro Mercedes C-klasa C63 AMG W204 (2007-2013)" } [1828]=> array(2) { ["lang_id"]=> string(2) "11" ["seo_title"]=> string(56) "Ratlankiai už Mercedes C-klasa C63 AMG W204 (2007-2013)" } [1829]=> array(2) { ["lang_id"]=> string(2) "12" ["seo_title"]=> string(54) "Jante pentru Mercedes C-klasa C63 AMG W204 (2007-2013)" } [1830]=> array(2) { ["lang_id"]=> string(2) "13" ["seo_title"]=> string(51) "Disky pre Mercedes C-klasa C63 AMG W204 (2007-2013)" } [1831]=> array(2) { ["lang_id"]=> string(2) "14" ["seo_title"]=> string(51) "Alufelnik Mercedes C-klasa C63 AMG W204 (2007-2013)" } [1832]=> array(2) { ["lang_id"]=> string(2) "15" ["seo_title"]=> string(53) "Jantes pour Mercedes C-klasa C63 AMG W204 (2007-2013)" } [1833]=> array(2) { ["lang_id"]=> string(2) "16" ["seo_title"]=> string(59) "Диски для Mercedes C-klasa C63 AMG W204 (2007-2013)" } [1834]=> array(2) { ["lang_id"]=> string(1) "1" ["seo_title"]=> string(46) "Felgi do Mercedes C-klasa C63 AMG W205 (2014+)" } [1835]=> array(2) { ["lang_id"]=> string(1) "3" ["seo_title"]=> string(32) "Wheels for Mercedes C63 AMG W205" } [1836]=> array(2) { ["lang_id"]=> string(1) "5" ["seo_title"]=> string(33) "Velgen voor Mercedes C63 AMG W205" } [1837]=> array(2) { ["lang_id"]=> string(1) "6" ["seo_title"]=> string(32) "Cerchi per Mercedes C63 AMG W205" } [1838]=> array(2) { ["lang_id"]=> string(1) "7" ["seo_title"]=> string(34) "Llantas para Mercedes C63 AMG W205" } [1839]=> array(2) { ["lang_id"]=> string(1) "8" ["seo_title"]=> string(33) "Felgen für Mercedes C63 AMG W205" } [1840]=> array(2) { ["lang_id"]=> string(1) "9" ["seo_title"]=> string(34) "Fälgar till Mercedes C63 AMG W205" } [1841]=> array(2) { ["lang_id"]=> string(2) "10" ["seo_title"]=> string(31) "Disky pro Mercedes C63 AMG W205" } [1842]=> array(2) { ["lang_id"]=> string(2) "11" ["seo_title"]=> string(36) "Ratlankiai už Mercedes C63 AMG W205" } [1843]=> array(2) { ["lang_id"]=> string(2) "12" ["seo_title"]=> string(34) "Jante pentru Mercedes C63 AMG W205" } [1844]=> array(2) { ["lang_id"]=> string(2) "13" ["seo_title"]=> string(31) "Disky pre Mercedes C63 AMG W205" } [1845]=> array(2) { ["lang_id"]=> string(2) "14" ["seo_title"]=> string(31) "Alufelnik Mercedes C63 AMG W205" } [1846]=> array(2) { ["lang_id"]=> string(2) "15" ["seo_title"]=> string(33) "Jantes pour Mercedes C63 AMG W205" } [1847]=> array(2) { ["lang_id"]=> string(2) "16" ["seo_title"]=> string(39) "Диски для Mercedes C63 AMG W205" } [1848]=> array(2) { ["lang_id"]=> string(1) "1" ["seo_title"]=> string(56) "Felgi do Mercedes C-klasa C63 AMG Coupe W204 (2009-2015)" } [1849]=> array(2) { ["lang_id"]=> string(1) "3" ["seo_title"]=> string(58) "Wheels for Mercedes C-klasa C63 AMG Coupe W204 (2009-2015)" } [1850]=> array(2) { ["lang_id"]=> string(1) "5" ["seo_title"]=> string(59) "Velgen voor Mercedes C-klasa C63 AMG Coupe W204 (2009-2015)" } [1851]=> array(2) { ["lang_id"]=> string(1) "6" ["seo_title"]=> string(58) "Cerchi per Mercedes C-klasa C63 AMG Coupe W204 (2009-2015)" } [1852]=> array(2) { ["lang_id"]=> string(1) "7" ["seo_title"]=> string(60) "Llantas para Mercedes C-klasa C63 AMG Coupe W204 (2009-2015)" } [1853]=> array(2) { ["lang_id"]=> string(1) "8" ["seo_title"]=> string(59) "Felgen für Mercedes C-klasa C63 AMG Coupe W204 (2009-2015)" } [1854]=> array(2) { ["lang_id"]=> string(1) "9" ["seo_title"]=> string(60) "Fälgar till Mercedes C-klasa C63 AMG Coupe W204 (2009-2015)" } [1855]=> array(2) { ["lang_id"]=> string(2) "10" ["seo_title"]=> string(57) "Disky pro Mercedes C-klasa C63 AMG Coupe W204 (2009-2015)" } [1856]=> array(2) { ["lang_id"]=> string(2) "11" ["seo_title"]=> string(62) "Ratlankiai už Mercedes C-klasa C63 AMG Coupe W204 (2009-2015)" } [1857]=> array(2) { ["lang_id"]=> string(2) "12" ["seo_title"]=> string(60) "Jante pentru Mercedes C-klasa C63 AMG Coupe W204 (2009-2015)" } [1858]=> array(2) { ["lang_id"]=> string(2) "13" ["seo_title"]=> string(57) "Disky pre Mercedes C-klasa C63 AMG Coupe W204 (2009-2015)" } [1859]=> array(2) { ["lang_id"]=> string(2) "14" ["seo_title"]=> string(57) "Alufelnik Mercedes C-klasa C63 AMG Coupe W204 (2009-2015)" } [1860]=> array(2) { ["lang_id"]=> string(2) "15" ["seo_title"]=> string(59) "Jantes pour Mercedes C-klasa C63 AMG Coupe W204 (2009-2015)" } [1861]=> array(2) { ["lang_id"]=> string(2) "16" ["seo_title"]=> string(65) "Диски для Mercedes C-klasa C63 AMG Coupe W204 (2009-2015)" } [1862]=> array(2) { ["lang_id"]=> string(1) "1" ["seo_title"]=> string(59) "Felgi do Mercedes C-klasa C63 AMG Coupe/Cabrio W205 (2015+)" } [1863]=> array(2) { ["lang_id"]=> string(1) "3" ["seo_title"]=> string(61) "Wheels for Mercedes C-klasa C63 AMG Coupe/Cabrio W205 (2015+)" } [1864]=> array(2) { ["lang_id"]=> string(1) "5" ["seo_title"]=> string(62) "Velgen voor Mercedes C-klasa C63 AMG Coupe/Cabrio W205 (2015+)" } [1865]=> array(2) { ["lang_id"]=> string(1) "6" ["seo_title"]=> string(61) "Cerchi per Mercedes C-klasa C63 AMG Coupe/Cabrio W205 (2015+)" } [1866]=> array(2) { ["lang_id"]=> string(1) "7" ["seo_title"]=> string(63) "Llantas para Mercedes C-klasa C63 AMG Coupe/Cabrio W205 (2015+)" } [1867]=> array(2) { ["lang_id"]=> string(1) "8" ["seo_title"]=> string(62) "Felgen für Mercedes C-klasa C63 AMG Coupe/Cabrio W205 (2015+)" } [1868]=> array(2) { ["lang_id"]=> string(1) "9" ["seo_title"]=> string(63) "Fälgar till Mercedes C-klasa C63 AMG Coupe/Cabrio W205 (2015+)" } [1869]=> array(2) { ["lang_id"]=> string(2) "10" ["seo_title"]=> string(60) "Disky pro Mercedes C-klasa C63 AMG Coupe/Cabrio W205 (2015+)" } [1870]=> array(2) { ["lang_id"]=> string(2) "11" ["seo_title"]=> string(65) "Ratlankiai už Mercedes C-klasa C63 AMG Coupe/Cabrio W205 (2015+)" } [1871]=> array(2) { ["lang_id"]=> string(2) "12" ["seo_title"]=> string(63) "Jante pentru Mercedes C-klasa C63 AMG Coupe/Cabrio W205 (2015+)" } [1872]=> array(2) { ["lang_id"]=> string(2) "13" ["seo_title"]=> string(60) "Disky pre Mercedes C-klasa C63 AMG Coupe/Cabrio W205 (2015+)" } [1873]=> array(2) { ["lang_id"]=> string(2) "14" ["seo_title"]=> string(60) "Alufelnik Mercedes C-klasa C63 AMG Coupe/Cabrio W205 (2015+)" } [1874]=> array(2) { ["lang_id"]=> string(2) "15" ["seo_title"]=> string(62) "Jantes pour Mercedes C-klasa C63 AMG Coupe/Cabrio W205 (2015+)" } [1875]=> array(2) { ["lang_id"]=> string(2) "16" ["seo_title"]=> string(68) "Диски для Mercedes C-klasa C63 AMG Coupe/Cabrio W205 (2015+)" } [1876]=> array(2) { ["lang_id"]=> string(1) "1" ["seo_title"]=> string(46) "Felgi do Mercedes C-klasa C43 AMG W205 (2014+)" } [1877]=> array(2) { ["lang_id"]=> string(1) "3" ["seo_title"]=> string(32) "Wheels for Mercedes C43 AMG W205" } [1878]=> array(2) { ["lang_id"]=> string(1) "5" ["seo_title"]=> string(33) "Velgen voor Mercedes C43 AMG W205" } [1879]=> array(2) { ["lang_id"]=> string(1) "6" ["seo_title"]=> string(32) "Cerchi per Mercedes C43 AMG W205" } [1880]=> array(2) { ["lang_id"]=> string(1) "7" ["seo_title"]=> string(34) "Llantas para Mercedes C43 AMG W205" } [1881]=> array(2) { ["lang_id"]=> string(1) "8" ["seo_title"]=> string(33) "Felgen für Mercedes C43 AMG W205" } [1882]=> array(2) { ["lang_id"]=> string(1) "9" ["seo_title"]=> string(34) "Fälgar till Mercedes C43 AMG W205" } [1883]=> array(2) { ["lang_id"]=> string(2) "10" ["seo_title"]=> string(31) "Disky pro Mercedes C43 AMG W205" } [1884]=> array(2) { ["lang_id"]=> string(2) "11" ["seo_title"]=> string(36) "Ratlankiai už Mercedes C43 AMG W205" } [1885]=> array(2) { ["lang_id"]=> string(2) "12" ["seo_title"]=> string(34) "Jante pentru Mercedes C43 AMG W205" } [1886]=> array(2) { ["lang_id"]=> string(2) "13" ["seo_title"]=> string(31) "Disky pre Mercedes C43 AMG W205" } [1887]=> array(2) { ["lang_id"]=> string(2) "14" ["seo_title"]=> string(31) "Alufelnik Mercedes C43 AMG W205" } [1888]=> array(2) { ["lang_id"]=> string(2) "15" ["seo_title"]=> string(33) "Jantes pour Mercedes C43 AMG W205" } [1889]=> array(2) { ["lang_id"]=> string(2) "16" ["seo_title"]=> string(39) "Диски для Mercedes C43 AMG W205" } [1890]=> array(2) { ["lang_id"]=> string(1) "1" ["seo_title"]=> string(38) "Felgi do Mercedes CLA C117 (2013-2019)" } [1891]=> array(2) { ["lang_id"]=> string(1) "3" ["seo_title"]=> string(40) "Wheels for Mercedes CLA C117 (2013-2019)" } [1892]=> array(2) { ["lang_id"]=> string(1) "5" ["seo_title"]=> string(41) "Velgen voor Mercedes CLA C117 (2013-2019)" } [1893]=> array(2) { ["lang_id"]=> string(1) "6" ["seo_title"]=> string(40) "Cerchi per Mercedes CLA C117 (2013-2019)" } [1894]=> array(2) { ["lang_id"]=> string(1) "7" ["seo_title"]=> string(42) "Llantas para Mercedes CLA C117 (2013-2019)" } [1895]=> array(2) { ["lang_id"]=> string(1) "8" ["seo_title"]=> string(41) "Felgen für Mercedes CLA C117 (2013-2019)" } [1896]=> array(2) { ["lang_id"]=> string(1) "9" ["seo_title"]=> string(42) "Fälgar till Mercedes CLA C117 (2013-2019)" } [1897]=> array(2) { ["lang_id"]=> string(2) "10" ["seo_title"]=> string(39) "Disky pro Mercedes CLA C117 (2013-2019)" } [1898]=> array(2) { ["lang_id"]=> string(2) "11" ["seo_title"]=> string(44) "Ratlankiai už Mercedes CLA C117 (2013-2019)" } [1899]=> array(2) { ["lang_id"]=> string(2) "12" ["seo_title"]=> string(42) "Jante pentru Mercedes CLA C117 (2013-2019)" } [1900]=> array(2) { ["lang_id"]=> string(2) "13" ["seo_title"]=> string(39) "Disky pre Mercedes CLA C117 (2013-2019)" } [1901]=> array(2) { ["lang_id"]=> string(2) "14" ["seo_title"]=> string(39) "Alufelnik Mercedes CLA C117 (2013-2019)" } [1902]=> array(2) { ["lang_id"]=> string(2) "15" ["seo_title"]=> string(41) "Jantes pour Mercedes CLA C117 (2013-2019)" } [1903]=> array(2) { ["lang_id"]=> string(2) "16" ["seo_title"]=> string(47) "Диски для Mercedes CLA C117 (2013-2019)" } [1904]=> array(2) { ["lang_id"]=> string(1) "1" ["seo_title"]=> string(44) "Felgi do Mercedes CLA45 AMG C117 (2013-2019)" } [1905]=> array(2) { ["lang_id"]=> string(1) "3" ["seo_title"]=> string(46) "Wheels for Mercedes CLA45 AMG C117 (2013-2019)" } [1906]=> array(2) { ["lang_id"]=> string(1) "5" ["seo_title"]=> string(47) "Velgen voor Mercedes CLA45 AMG C117 (2013-2019)" } [1907]=> array(2) { ["lang_id"]=> string(1) "6" ["seo_title"]=> string(46) "Cerchi per Mercedes CLA45 AMG C117 (2013-2019)" } [1908]=> array(2) { ["lang_id"]=> string(1) "7" ["seo_title"]=> string(48) "Llantas para Mercedes CLA45 AMG C117 (2013-2019)" } [1909]=> array(2) { ["lang_id"]=> string(1) "8" ["seo_title"]=> string(47) "Felgen für Mercedes CLA45 AMG C117 (2013-2019)" } [1910]=> array(2) { ["lang_id"]=> string(1) "9" ["seo_title"]=> string(48) "Fälgar till Mercedes CLA45 AMG C117 (2013-2019)" } [1911]=> array(2) { ["lang_id"]=> string(2) "10" ["seo_title"]=> string(45) "Disky pro Mercedes CLA45 AMG C117 (2013-2019)" } [1912]=> array(2) { ["lang_id"]=> string(2) "11" ["seo_title"]=> string(50) "Ratlankiai už Mercedes CLA45 AMG C117 (2013-2019)" } [1913]=> array(2) { ["lang_id"]=> string(2) "12" ["seo_title"]=> string(48) "Jante pentru Mercedes CLA45 AMG C117 (2013-2019)" } [1914]=> array(2) { ["lang_id"]=> string(2) "13" ["seo_title"]=> string(45) "Disky pre Mercedes CLA45 AMG C117 (2013-2019)" } [1915]=> array(2) { ["lang_id"]=> string(2) "14" ["seo_title"]=> string(45) "Alufelnik Mercedes CLA45 AMG C117 (2013-2019)" } [1916]=> array(2) { ["lang_id"]=> string(2) "15" ["seo_title"]=> string(47) "Jantes pour Mercedes CLA45 AMG C117 (2013-2019)" } [1917]=> array(2) { ["lang_id"]=> string(2) "16" ["seo_title"]=> string(53) "Диски для Mercedes CLA45 AMG C117 (2013-2019)" } [1918]=> array(2) { ["lang_id"]=> string(1) "1" ["seo_title"]=> string(34) "Felgi do Mercedes CLA C118 (2019+)" } [1919]=> array(2) { ["lang_id"]=> string(1) "3" ["seo_title"]=> string(36) "Wheels for Mercedes CLA C118 (2019+)" } [1920]=> array(2) { ["lang_id"]=> string(1) "5" ["seo_title"]=> string(37) "Velgen voor Mercedes CLA C118 (2019+)" } [1921]=> array(2) { ["lang_id"]=> string(1) "6" ["seo_title"]=> string(36) "Cerchi per Mercedes CLA C118 (2019+)" } [1922]=> array(2) { ["lang_id"]=> string(1) "7" ["seo_title"]=> string(38) "Llantas para Mercedes CLA C118 (2019+)" } [1923]=> array(2) { ["lang_id"]=> string(1) "8" ["seo_title"]=> string(37) "Felgen für Mercedes CLA C118 (2019+)" } [1924]=> array(2) { ["lang_id"]=> string(1) "9" ["seo_title"]=> string(38) "Fälgar till Mercedes CLA C118 (2019+)" } [1925]=> array(2) { ["lang_id"]=> string(2) "10" ["seo_title"]=> string(35) "Disky pro Mercedes CLA C118 (2019+)" } [1926]=> array(2) { ["lang_id"]=> string(2) "11" ["seo_title"]=> string(40) "Ratlankiai už Mercedes CLA C118 (2019+)" } [1927]=> array(2) { ["lang_id"]=> string(2) "12" ["seo_title"]=> string(38) "Jante pentru Mercedes CLA C118 (2019+)" } [1928]=> array(2) { ["lang_id"]=> string(2) "13" ["seo_title"]=> string(35) "Disky pre Mercedes CLA C118 (2019+)" } [1929]=> array(2) { ["lang_id"]=> string(2) "14" ["seo_title"]=> string(35) "Alufelnik Mercedes CLA C118 (2019+)" } [1930]=> array(2) { ["lang_id"]=> string(2) "15" ["seo_title"]=> string(37) "Jantes pour Mercedes CLA C118 (2019+)" } [1931]=> array(2) { ["lang_id"]=> string(2) "16" ["seo_title"]=> string(43) "Диски для Mercedes CLA C118 (2019+)" } [1932]=> array(2) { ["lang_id"]=> string(1) "1" ["seo_title"]=> string(41) "Felgi do Mercedes CLA 35 AMG C118 (2019+)" } [1933]=> array(2) { ["lang_id"]=> string(1) "3" ["seo_title"]=> string(43) "Wheels for Mercedes CLA 35 AMG C118 (2019+)" } [1934]=> array(2) { ["lang_id"]=> string(1) "5" ["seo_title"]=> string(44) "Velgen voor Mercedes CLA 35 AMG C118 (2019+)" } [1935]=> array(2) { ["lang_id"]=> string(1) "6" ["seo_title"]=> string(43) "Cerchi per Mercedes CLA 35 AMG C118 (2019+)" } [1936]=> array(2) { ["lang_id"]=> string(1) "7" ["seo_title"]=> string(45) "Llantas para Mercedes CLA 35 AMG C118 (2019+)" } [1937]=> array(2) { ["lang_id"]=> string(1) "8" ["seo_title"]=> string(44) "Felgen für Mercedes CLA 35 AMG C118 (2019+)" } [1938]=> array(2) { ["lang_id"]=> string(1) "9" ["seo_title"]=> string(45) "Fälgar till Mercedes CLA 35 AMG C118 (2019+)" } [1939]=> array(2) { ["lang_id"]=> string(2) "10" ["seo_title"]=> string(42) "Disky pro Mercedes CLA 35 AMG C118 (2019+)" } [1940]=> array(2) { ["lang_id"]=> string(2) "11" ["seo_title"]=> string(47) "Ratlankiai už Mercedes CLA 35 AMG C118 (2019+)" } [1941]=> array(2) { ["lang_id"]=> string(2) "12" ["seo_title"]=> string(45) "Jante pentru Mercedes CLA 35 AMG C118 (2019+)" } [1942]=> array(2) { ["lang_id"]=> string(2) "13" ["seo_title"]=> string(42) "Disky pre Mercedes CLA 35 AMG C118 (2019+)" } [1943]=> array(2) { ["lang_id"]=> string(2) "14" ["seo_title"]=> string(42) "Alufelnik Mercedes CLA 35 AMG C118 (2019+)" } [1944]=> array(2) { ["lang_id"]=> string(2) "15" ["seo_title"]=> string(44) "Jantes pour Mercedes CLA 35 AMG C118 (2019+)" } [1945]=> array(2) { ["lang_id"]=> string(2) "16" ["seo_title"]=> string(50) "Диски для Mercedes CLA 35 AMG C118 (2019+)" } [1946]=> array(2) { ["lang_id"]=> string(1) "1" ["seo_title"]=> string(41) "Felgi do Mercedes CLA 45 AMG C118 (2019+)" } [1947]=> array(2) { ["lang_id"]=> string(1) "3" ["seo_title"]=> string(43) "Wheels for Mercedes CLA 45 AMG C118 (2019+)" } [1948]=> array(2) { ["lang_id"]=> string(1) "5" ["seo_title"]=> string(44) "Velgen voor Mercedes CLA 45 AMG C118 (2019+)" } [1949]=> array(2) { ["lang_id"]=> string(1) "6" ["seo_title"]=> string(43) "Cerchi per Mercedes CLA 45 AMG C118 (2019+)" } [1950]=> array(2) { ["lang_id"]=> string(1) "7" ["seo_title"]=> string(45) "Llantas para Mercedes CLA 45 AMG C118 (2019+)" } [1951]=> array(2) { ["lang_id"]=> string(1) "8" ["seo_title"]=> string(44) "Felgen für Mercedes CLA 45 AMG C118 (2019+)" } [1952]=> array(2) { ["lang_id"]=> string(1) "9" ["seo_title"]=> string(45) "Fälgar till Mercedes CLA 45 AMG C118 (2019+)" } [1953]=> array(2) { ["lang_id"]=> string(2) "10" ["seo_title"]=> string(42) "Disky pro Mercedes CLA 45 AMG C118 (2019+)" } [1954]=> array(2) { ["lang_id"]=> string(2) "11" ["seo_title"]=> string(47) "Ratlankiai už Mercedes CLA 45 AMG C118 (2019+)" } [1955]=> array(2) { ["lang_id"]=> string(2) "12" ["seo_title"]=> string(45) "Jante pentru Mercedes CLA 45 AMG C118 (2019+)" } [1956]=> array(2) { ["lang_id"]=> string(2) "13" ["seo_title"]=> string(42) "Disky pre Mercedes CLA 45 AMG C118 (2019+)" } [1957]=> array(2) { ["lang_id"]=> string(2) "14" ["seo_title"]=> string(42) "Alufelnik Mercedes CLA 45 AMG C118 (2019+)" } [1958]=> array(2) { ["lang_id"]=> string(2) "15" ["seo_title"]=> string(44) "Jantes pour Mercedes CLA 45 AMG C118 (2019+)" } [1959]=> array(2) { ["lang_id"]=> string(2) "16" ["seo_title"]=> string(50) "Диски для Mercedes CLA 45 AMG C118 (2019+)" } [1960]=> array(2) { ["lang_id"]=> string(1) "1" ["seo_title"]=> string(42) "Felgi do Mercedes E-klasa W212 (2009-2016)" } [1961]=> array(2) { ["lang_id"]=> string(1) "3" ["seo_title"]=> string(44) "Wheels for Mercedes E-klasa W212 (2009-2016)" } [1962]=> array(2) { ["lang_id"]=> string(1) "5" ["seo_title"]=> string(45) "Velgen voor Mercedes E-klasa W212 (2009-2016)" } [1963]=> array(2) { ["lang_id"]=> string(1) "6" ["seo_title"]=> string(44) "Cerchi per Mercedes E-klasa W212 (2009-2016)" } [1964]=> array(2) { ["lang_id"]=> string(1) "7" ["seo_title"]=> string(46) "Llantas para Mercedes E-klasa W212 (2009-2016)" } [1965]=> array(2) { ["lang_id"]=> string(1) "8" ["seo_title"]=> string(45) "Felgen für Mercedes E-klasa W212 (2009-2016)" } [1966]=> array(2) { ["lang_id"]=> string(1) "9" ["seo_title"]=> string(46) "Fälgar till Mercedes E-klasa W212 (2009-2016)" } [1967]=> array(2) { ["lang_id"]=> string(2) "10" ["seo_title"]=> string(43) "Disky pro Mercedes E-klasa W212 (2009-2016)" } [1968]=> array(2) { ["lang_id"]=> string(2) "11" ["seo_title"]=> string(48) "Ratlankiai už Mercedes E-klasa W212 (2009-2016)" } [1969]=> array(2) { ["lang_id"]=> string(2) "12" ["seo_title"]=> string(46) "Jante pentru Mercedes E-klasa W212 (2009-2016)" } [1970]=> array(2) { ["lang_id"]=> string(2) "13" ["seo_title"]=> string(43) "Disky pre Mercedes E-klasa W212 (2009-2016)" } [1971]=> array(2) { ["lang_id"]=> string(2) "14" ["seo_title"]=> string(43) "Alufelnik Mercedes E-klasa W212 (2009-2016)" } [1972]=> array(2) { ["lang_id"]=> string(2) "15" ["seo_title"]=> string(45) "Jantes pour Mercedes E-klasa W212 (2009-2016)" } [1973]=> array(2) { ["lang_id"]=> string(2) "16" ["seo_title"]=> string(51) "Диски для Mercedes E-klasa W212 (2009-2016)" } [1974]=> array(2) { ["lang_id"]=> string(1) "1" ["seo_title"]=> string(38) "Felgi do Mercedes E-klasa W213 (2016+)" } [1975]=> array(2) { ["lang_id"]=> string(1) "3" ["seo_title"]=> string(40) "Wheels for Mercedes E-klasa W213 (2016+)" } [1976]=> array(2) { ["lang_id"]=> string(1) "5" ["seo_title"]=> string(41) "Velgen voor Mercedes E-klasa W213 (2016+)" } [1977]=> array(2) { ["lang_id"]=> string(1) "6" ["seo_title"]=> string(40) "Cerchi per Mercedes E-klasa W213 (2016+)" } [1978]=> array(2) { ["lang_id"]=> string(1) "7" ["seo_title"]=> string(42) "Llantas para Mercedes E-klasa W213 (2016+)" } [1979]=> array(2) { ["lang_id"]=> string(1) "8" ["seo_title"]=> string(41) "Felgen für Mercedes E-klasa W213 (2016+)" } [1980]=> array(2) { ["lang_id"]=> string(1) "9" ["seo_title"]=> string(42) "Fälgar till Mercedes E-klasa W213 (2016+)" } [1981]=> array(2) { ["lang_id"]=> string(2) "10" ["seo_title"]=> string(39) "Disky pro Mercedes E-klasa W213 (2016+)" } [1982]=> array(2) { ["lang_id"]=> string(2) "11" ["seo_title"]=> string(44) "Ratlankiai už Mercedes E-klasa W213 (2016+)" } [1983]=> array(2) { ["lang_id"]=> string(2) "12" ["seo_title"]=> string(42) "Jante pentru Mercedes E-klasa W213 (2016+)" } [1984]=> array(2) { ["lang_id"]=> string(2) "13" ["seo_title"]=> string(39) "Disky pre Mercedes E-klasa W213 (2016+)" } [1985]=> array(2) { ["lang_id"]=> string(2) "14" ["seo_title"]=> string(39) "Alufelnik Mercedes E-klasa W213 (2016+)" } [1986]=> array(2) { ["lang_id"]=> string(2) "15" ["seo_title"]=> string(41) "Jantes pour Mercedes E-klasa W213 (2016+)" } [1987]=> array(2) { ["lang_id"]=> string(2) "16" ["seo_title"]=> string(47) "Диски для Mercedes E-klasa W213 (2016+)" } [1988]=> array(2) { ["lang_id"]=> string(1) "1" ["seo_title"]=> string(51) "Felgi do Mercedes E-klasa C238 Coupe/Cabrio (2017+)" } [1989]=> array(2) { ["lang_id"]=> string(1) "3" ["seo_title"]=> string(53) "Wheels for Mercedes E-klasa C238 Coupe/Cabrio (2017+)" } [1990]=> array(2) { ["lang_id"]=> string(1) "5" ["seo_title"]=> string(54) "Velgen voor Mercedes E-klasa C238 Coupe/Cabrio (2017+)" } [1991]=> array(2) { ["lang_id"]=> string(1) "6" ["seo_title"]=> string(53) "Cerchi per Mercedes E-klasa C238 Coupe/Cabrio (2017+)" } [1992]=> array(2) { ["lang_id"]=> string(1) "7" ["seo_title"]=> string(55) "Llantas para Mercedes E-klasa C238 Coupe/Cabrio (2017+)" } [1993]=> array(2) { ["lang_id"]=> string(1) "8" ["seo_title"]=> string(54) "Felgen für Mercedes E-klasa C238 Coupe/Cabrio (2017+)" } [1994]=> array(2) { ["lang_id"]=> string(1) "9" ["seo_title"]=> string(55) "Fälgar till Mercedes E-klasa C238 Coupe/Cabrio (2017+)" } [1995]=> array(2) { ["lang_id"]=> string(2) "10" ["seo_title"]=> string(52) "Disky pro Mercedes E-klasa C238 Coupe/Cabrio (2017+)" } [1996]=> array(2) { ["lang_id"]=> string(2) "11" ["seo_title"]=> string(57) "Ratlankiai už Mercedes E-klasa C238 Coupe/Cabrio (2017+)" } [1997]=> array(2) { ["lang_id"]=> string(2) "12" ["seo_title"]=> string(55) "Jante pentru Mercedes E-klasa C238 Coupe/Cabrio (2017+)" } [1998]=> array(2) { ["lang_id"]=> string(2) "13" ["seo_title"]=> string(52) "Disky pre Mercedes E-klasa C238 Coupe/Cabrio (2017+)" } [1999]=> array(2) { ["lang_id"]=> string(2) "14" ["seo_title"]=> string(52) "Alufelnik Mercedes E-klasa C238 Coupe/Cabrio (2017+)" } [2000]=> array(2) { ["lang_id"]=> string(2) "15" ["seo_title"]=> string(54) "Jantes pour Mercedes E-klasa C238 Coupe/Cabrio (2017+)" } [2001]=> array(2) { ["lang_id"]=> string(2) "16" ["seo_title"]=> string(60) "Диски для Mercedes E-klasa C238 Coupe/Cabrio (2017+)" } [2002]=> array(2) { ["lang_id"]=> string(1) "1" ["seo_title"]=> string(55) "Felgi do Mercedes E-klasa W207 Coupe/Cabrio (2009-2017)" } [2003]=> array(2) { ["lang_id"]=> string(1) "3" ["seo_title"]=> string(57) "Wheels for Mercedes E-klasa W207 Coupe/Cabrio (2009-2017)" } [2004]=> array(2) { ["lang_id"]=> string(1) "5" ["seo_title"]=> string(58) "Velgen voor Mercedes E-klasa W207 Coupe/Cabrio (2009-2017)" } [2005]=> array(2) { ["lang_id"]=> string(1) "6" ["seo_title"]=> string(57) "Cerchi per Mercedes E-klasa W207 Coupe/Cabrio (2009-2017)" } [2006]=> array(2) { ["lang_id"]=> string(1) "7" ["seo_title"]=> string(59) "Llantas para Mercedes E-klasa W207 Coupe/Cabrio (2009-2017)" } [2007]=> array(2) { ["lang_id"]=> string(1) "8" ["seo_title"]=> string(58) "Felgen für Mercedes E-klasa W207 Coupe/Cabrio (2009-2017)" } [2008]=> array(2) { ["lang_id"]=> string(1) "9" ["seo_title"]=> string(59) "Fälgar till Mercedes E-klasa W207 Coupe/Cabrio (2009-2017)" } [2009]=> array(2) { ["lang_id"]=> string(2) "10" ["seo_title"]=> string(56) "Disky pro Mercedes E-klasa W207 Coupe/Cabrio (2009-2017)" } [2010]=> array(2) { ["lang_id"]=> string(2) "11" ["seo_title"]=> string(61) "Ratlankiai už Mercedes E-klasa W207 Coupe/Cabrio (2009-2017)" } [2011]=> array(2) { ["lang_id"]=> string(2) "12" ["seo_title"]=> string(59) "Jante pentru Mercedes E-klasa W207 Coupe/Cabrio (2009-2017)" } [2012]=> array(2) { ["lang_id"]=> string(2) "13" ["seo_title"]=> string(56) "Disky pre Mercedes E-klasa W207 Coupe/Cabrio (2009-2017)" } [2013]=> array(2) { ["lang_id"]=> string(2) "14" ["seo_title"]=> string(56) "Alufelnik Mercedes E-klasa W207 Coupe/Cabrio (2009-2017)" } [2014]=> array(2) { ["lang_id"]=> string(2) "15" ["seo_title"]=> string(58) "Jantes pour Mercedes E-klasa W207 Coupe/Cabrio (2009-2017)" } [2015]=> array(2) { ["lang_id"]=> string(2) "16" ["seo_title"]=> string(64) "Диски для Mercedes E-klasa W207 Coupe/Cabrio (2009-2017)" } [2016]=> array(2) { ["lang_id"]=> string(1) "1" ["seo_title"]=> string(50) "Felgi do Mercedes E-klasa E63 AMG W212 (2009-2016)" } [2017]=> array(2) { ["lang_id"]=> string(1) "3" ["seo_title"]=> string(52) "Wheels for Mercedes E-klasa E63 AMG W212 (2009-2016)" } [2018]=> array(2) { ["lang_id"]=> string(1) "5" ["seo_title"]=> string(53) "Velgen voor Mercedes E-klasa E63 AMG W212 (2009-2016)" } [2019]=> array(2) { ["lang_id"]=> string(1) "6" ["seo_title"]=> string(52) "Cerchi per Mercedes E-klasa E63 AMG W212 (2009-2016)" } [2020]=> array(2) { ["lang_id"]=> string(1) "7" ["seo_title"]=> string(54) "Llantas para Mercedes E-klasa E63 AMG W212 (2009-2016)" } [2021]=> array(2) { ["lang_id"]=> string(1) "8" ["seo_title"]=> string(53) "Felgen für Mercedes E-klasa E63 AMG W212 (2009-2016)" } [2022]=> array(2) { ["lang_id"]=> string(1) "9" ["seo_title"]=> string(54) "Fälgar till Mercedes E-klasa E63 AMG W212 (2009-2016)" } [2023]=> array(2) { ["lang_id"]=> string(2) "10" ["seo_title"]=> string(51) "Disky pro Mercedes E-klasa E63 AMG W212 (2009-2016)" } [2024]=> array(2) { ["lang_id"]=> string(2) "11" ["seo_title"]=> string(56) "Ratlankiai už Mercedes E-klasa E63 AMG W212 (2009-2016)" } [2025]=> array(2) { ["lang_id"]=> string(2) "12" ["seo_title"]=> string(54) "Jante pentru Mercedes E-klasa E63 AMG W212 (2009-2016)" } [2026]=> array(2) { ["lang_id"]=> string(2) "13" ["seo_title"]=> string(51) "Disky pre Mercedes E-klasa E63 AMG W212 (2009-2016)" } [2027]=> array(2) { ["lang_id"]=> string(2) "14" ["seo_title"]=> string(51) "Alufelnik Mercedes E-klasa E63 AMG W212 (2009-2016)" } [2028]=> array(2) { ["lang_id"]=> string(2) "15" ["seo_title"]=> string(53) "Jantes pour Mercedes E-klasa E63 AMG W212 (2009-2016)" } [2029]=> array(2) { ["lang_id"]=> string(2) "16" ["seo_title"]=> string(59) "Диски для Mercedes E-klasa E63 AMG W212 (2009-2016)" } [2030]=> array(2) { ["lang_id"]=> string(1) "1" ["seo_title"]=> string(50) "Felgi do Mercedes E-klasa E43/E53 AMG W213 (2017+)" } [2031]=> array(2) { ["lang_id"]=> string(1) "3" ["seo_title"]=> string(52) "Wheels for Mercedes E-klasa E43/E53 AMG W213 (2017+)" } [2032]=> array(2) { ["lang_id"]=> string(1) "5" ["seo_title"]=> string(53) "Velgen voor Mercedes E-klasa E43/E53 AMG W213 (2017+)" } [2033]=> array(2) { ["lang_id"]=> string(1) "6" ["seo_title"]=> string(52) "Cerchi per Mercedes E-klasa E43/E53 AMG W213 (2017+)" } [2034]=> array(2) { ["lang_id"]=> string(1) "7" ["seo_title"]=> string(54) "Llantas para Mercedes E-klasa E43/E53 AMG W213 (2017+)" } [2035]=> array(2) { ["lang_id"]=> string(1) "8" ["seo_title"]=> string(53) "Felgen für Mercedes E-klasa E43/E53 AMG W213 (2017+)" } [2036]=> array(2) { ["lang_id"]=> string(1) "9" ["seo_title"]=> string(54) "Fälgar till Mercedes E-klasa E43/E53 AMG W213 (2017+)" } [2037]=> array(2) { ["lang_id"]=> string(2) "10" ["seo_title"]=> string(51) "Disky pro Mercedes E-klasa E43/E53 AMG W213 (2017+)" } [2038]=> array(2) { ["lang_id"]=> string(2) "11" ["seo_title"]=> string(56) "Ratlankiai už Mercedes E-klasa E43/E53 AMG W213 (2017+)" } [2039]=> array(2) { ["lang_id"]=> string(2) "12" ["seo_title"]=> string(54) "Jante pentru Mercedes E-klasa E43/E53 AMG W213 (2017+)" } [2040]=> array(2) { ["lang_id"]=> string(2) "13" ["seo_title"]=> string(51) "Disky pre Mercedes E-klasa E43/E53 AMG W213 (2017+)" } [2041]=> array(2) { ["lang_id"]=> string(2) "14" ["seo_title"]=> string(51) "Alufelnik Mercedes E-klasa E43/E53 AMG W213 (2017+)" } [2042]=> array(2) { ["lang_id"]=> string(2) "15" ["seo_title"]=> string(53) "Jantes pour Mercedes E-klasa E43/E53 AMG W213 (2017+)" } [2043]=> array(2) { ["lang_id"]=> string(2) "16" ["seo_title"]=> string(59) "Диски для Mercedes E-klasa E43/E53 AMG W213 (2017+)" } [2044]=> array(2) { ["lang_id"]=> string(1) "1" ["seo_title"]=> string(38) "Felgi do Mercedes CLS C218 (2011-2018)" } [2045]=> array(2) { ["lang_id"]=> string(1) "3" ["seo_title"]=> string(40) "Wheels for Mercedes CLS C218 (2011-2018)" } [2046]=> array(2) { ["lang_id"]=> string(1) "5" ["seo_title"]=> string(41) "Velgen voor Mercedes CLS C218 (2011-2018)" } [2047]=> array(2) { ["lang_id"]=> string(1) "6" ["seo_title"]=> string(40) "Cerchi per Mercedes CLS C218 (2011-2018)" } [2048]=> array(2) { ["lang_id"]=> string(1) "7" ["seo_title"]=> string(42) "Llantas para Mercedes CLS C218 (2011-2018)" } [2049]=> array(2) { ["lang_id"]=> string(1) "8" ["seo_title"]=> string(41) "Felgen für Mercedes CLS C218 (2011-2018)" } [2050]=> array(2) { ["lang_id"]=> string(1) "9" ["seo_title"]=> string(42) "Fälgar till Mercedes CLS C218 (2011-2018)" } [2051]=> array(2) { ["lang_id"]=> string(2) "10" ["seo_title"]=> string(39) "Disky pro Mercedes CLS C218 (2011-2018)" } [2052]=> array(2) { ["lang_id"]=> string(2) "11" ["seo_title"]=> string(44) "Ratlankiai už Mercedes CLS C218 (2011-2018)" } [2053]=> array(2) { ["lang_id"]=> string(2) "12" ["seo_title"]=> string(42) "Jante pentru Mercedes CLS C218 (2011-2018)" } [2054]=> array(2) { ["lang_id"]=> string(2) "13" ["seo_title"]=> string(39) "Disky pre Mercedes CLS C218 (2011-2018)" } [2055]=> array(2) { ["lang_id"]=> string(2) "14" ["seo_title"]=> string(39) "Alufelnik Mercedes CLS C218 (2011-2018)" } [2056]=> array(2) { ["lang_id"]=> string(2) "15" ["seo_title"]=> string(41) "Jantes pour Mercedes CLS C218 (2011-2018)" } [2057]=> array(2) { ["lang_id"]=> string(2) "16" ["seo_title"]=> string(47) "Диски для Mercedes CLS C218 (2011-2018)" } [2058]=> array(2) { ["lang_id"]=> string(1) "1" ["seo_title"]=> string(38) "Felgi do Mercedes CLS C219 (2004-2010)" } [2059]=> array(2) { ["lang_id"]=> string(1) "3" ["seo_title"]=> string(40) "Wheels for Mercedes CLS C219 (2004-2010)" } [2060]=> array(2) { ["lang_id"]=> string(1) "5" ["seo_title"]=> string(41) "Velgen voor Mercedes CLS C219 (2004-2010)" } [2061]=> array(2) { ["lang_id"]=> string(1) "6" ["seo_title"]=> string(40) "Cerchi per Mercedes CLS C219 (2004-2010)" } [2062]=> array(2) { ["lang_id"]=> string(1) "7" ["seo_title"]=> string(42) "Llantas para Mercedes CLS C219 (2004-2010)" } [2063]=> array(2) { ["lang_id"]=> string(1) "8" ["seo_title"]=> string(41) "Felgen für Mercedes CLS C219 (2004-2010)" } [2064]=> array(2) { ["lang_id"]=> string(1) "9" ["seo_title"]=> string(42) "Fälgar till Mercedes CLS C219 (2004-2010)" } [2065]=> array(2) { ["lang_id"]=> string(2) "10" ["seo_title"]=> string(39) "Disky pro Mercedes CLS C219 (2004-2010)" } [2066]=> array(2) { ["lang_id"]=> string(2) "11" ["seo_title"]=> string(44) "Ratlankiai už Mercedes CLS C219 (2004-2010)" } [2067]=> array(2) { ["lang_id"]=> string(2) "12" ["seo_title"]=> string(42) "Jante pentru Mercedes CLS C219 (2004-2010)" } [2068]=> array(2) { ["lang_id"]=> string(2) "13" ["seo_title"]=> string(39) "Disky pre Mercedes CLS C219 (2004-2010)" } [2069]=> array(2) { ["lang_id"]=> string(2) "14" ["seo_title"]=> string(39) "Alufelnik Mercedes CLS C219 (2004-2010)" } [2070]=> array(2) { ["lang_id"]=> string(2) "15" ["seo_title"]=> string(41) "Jantes pour Mercedes CLS C219 (2004-2010)" } [2071]=> array(2) { ["lang_id"]=> string(2) "16" ["seo_title"]=> string(47) "Диски для Mercedes CLS C219 (2004-2010)" } [2072]=> array(2) { ["lang_id"]=> string(1) "1" ["seo_title"]=> string(44) "Felgi do Mercedes CLS63 AMG C218 (2011-2018)" } [2073]=> array(2) { ["lang_id"]=> string(1) "3" ["seo_title"]=> string(46) "Wheels for Mercedes CLS63 AMG C218 (2011-2018)" } [2074]=> array(2) { ["lang_id"]=> string(1) "5" ["seo_title"]=> string(47) "Velgen voor Mercedes CLS63 AMG C218 (2011-2018)" } [2075]=> array(2) { ["lang_id"]=> string(1) "6" ["seo_title"]=> string(46) "Cerchi per Mercedes CLS63 AMG C218 (2011-2018)" } [2076]=> array(2) { ["lang_id"]=> string(1) "7" ["seo_title"]=> string(48) "Llantas para Mercedes CLS63 AMG C218 (2011-2018)" } [2077]=> array(2) { ["lang_id"]=> string(1) "8" ["seo_title"]=> string(47) "Felgen für Mercedes CLS63 AMG C218 (2011-2018)" } [2078]=> array(2) { ["lang_id"]=> string(1) "9" ["seo_title"]=> string(48) "Fälgar till Mercedes CLS63 AMG C218 (2011-2018)" } [2079]=> array(2) { ["lang_id"]=> string(2) "10" ["seo_title"]=> string(45) "Disky pro Mercedes CLS63 AMG C218 (2011-2018)" } [2080]=> array(2) { ["lang_id"]=> string(2) "11" ["seo_title"]=> string(50) "Ratlankiai už Mercedes CLS63 AMG C218 (2011-2018)" } [2081]=> array(2) { ["lang_id"]=> string(2) "12" ["seo_title"]=> string(48) "Jante pentru Mercedes CLS63 AMG C218 (2011-2018)" } [2082]=> array(2) { ["lang_id"]=> string(2) "13" ["seo_title"]=> string(45) "Disky pre Mercedes CLS63 AMG C218 (2011-2018)" } [2083]=> array(2) { ["lang_id"]=> string(2) "14" ["seo_title"]=> string(45) "Alufelnik Mercedes CLS63 AMG C218 (2011-2018)" } [2084]=> array(2) { ["lang_id"]=> string(2) "15" ["seo_title"]=> string(47) "Jantes pour Mercedes CLS63 AMG C218 (2011-2018)" } [2085]=> array(2) { ["lang_id"]=> string(2) "16" ["seo_title"]=> string(53) "Диски для Mercedes CLS63 AMG C218 (2011-2018)" } [2086]=> array(2) { ["lang_id"]=> string(1) "1" ["seo_title"]=> string(44) "Felgi do Mercedes CLS63 AMG C219 (2004-2010)" } [2087]=> array(2) { ["lang_id"]=> string(1) "3" ["seo_title"]=> string(46) "Wheels for Mercedes CLS63 AMG C219 (2004-2010)" } [2088]=> array(2) { ["lang_id"]=> string(1) "5" ["seo_title"]=> string(47) "Velgen voor Mercedes CLS63 AMG C219 (2004-2010)" } [2089]=> array(2) { ["lang_id"]=> string(1) "6" ["seo_title"]=> string(46) "Cerchi per Mercedes CLS63 AMG C219 (2004-2010)" } [2090]=> array(2) { ["lang_id"]=> string(1) "7" ["seo_title"]=> string(48) "Llantas para Mercedes CLS63 AMG C219 (2004-2010)" } [2091]=> array(2) { ["lang_id"]=> string(1) "8" ["seo_title"]=> string(47) "Felgen für Mercedes CLS63 AMG C219 (2004-2010)" } [2092]=> array(2) { ["lang_id"]=> string(1) "9" ["seo_title"]=> string(48) "Fälgar till Mercedes CLS63 AMG C219 (2004-2010)" } [2093]=> array(2) { ["lang_id"]=> string(2) "10" ["seo_title"]=> string(45) "Disky pro Mercedes CLS63 AMG C219 (2004-2010)" } [2094]=> array(2) { ["lang_id"]=> string(2) "11" ["seo_title"]=> string(50) "Ratlankiai už Mercedes CLS63 AMG C219 (2004-2010)" } [2095]=> array(2) { ["lang_id"]=> string(2) "12" ["seo_title"]=> string(48) "Jante pentru Mercedes CLS63 AMG C219 (2004-2010)" } [2096]=> array(2) { ["lang_id"]=> string(2) "13" ["seo_title"]=> string(45) "Disky pre Mercedes CLS63 AMG C219 (2004-2010)" } [2097]=> array(2) { ["lang_id"]=> string(2) "14" ["seo_title"]=> string(45) "Alufelnik Mercedes CLS63 AMG C219 (2004-2010)" } [2098]=> array(2) { ["lang_id"]=> string(2) "15" ["seo_title"]=> string(47) "Jantes pour Mercedes CLS63 AMG C219 (2004-2010)" } [2099]=> array(2) { ["lang_id"]=> string(2) "16" ["seo_title"]=> string(53) "Диски для Mercedes CLS63 AMG C219 (2004-2010)" } [2100]=> array(2) { ["lang_id"]=> string(1) "1" ["seo_title"]=> string(34) "Felgi do Mercedes CLS C257 (2018+)" } [2101]=> array(2) { ["lang_id"]=> string(1) "3" ["seo_title"]=> string(36) "Wheels for Mercedes CLS C257 (2018+)" } [2102]=> array(2) { ["lang_id"]=> string(1) "5" ["seo_title"]=> string(37) "Velgen voor Mercedes CLS C257 (2018+)" } [2103]=> array(2) { ["lang_id"]=> string(1) "6" ["seo_title"]=> string(36) "Cerchi per Mercedes CLS C257 (2018+)" } [2104]=> array(2) { ["lang_id"]=> string(1) "7" ["seo_title"]=> string(38) "Llantas para Mercedes CLS C257 (2018+)" } [2105]=> array(2) { ["lang_id"]=> string(1) "8" ["seo_title"]=> string(37) "Felgen für Mercedes CLS C257 (2018+)" } [2106]=> array(2) { ["lang_id"]=> string(1) "9" ["seo_title"]=> string(38) "Fälgar till Mercedes CLS C257 (2018+)" } [2107]=> array(2) { ["lang_id"]=> string(2) "10" ["seo_title"]=> string(35) "Disky pro Mercedes CLS C257 (2018+)" } [2108]=> array(2) { ["lang_id"]=> string(2) "11" ["seo_title"]=> string(40) "Ratlankiai už Mercedes CLS C257 (2018+)" } [2109]=> array(2) { ["lang_id"]=> string(2) "12" ["seo_title"]=> string(38) "Jante pentru Mercedes CLS C257 (2018+)" } [2110]=> array(2) { ["lang_id"]=> string(2) "13" ["seo_title"]=> string(35) "Disky pre Mercedes CLS C257 (2018+)" } [2111]=> array(2) { ["lang_id"]=> string(2) "14" ["seo_title"]=> string(35) "Alufelnik Mercedes CLS C257 (2018+)" } [2112]=> array(2) { ["lang_id"]=> string(2) "15" ["seo_title"]=> string(37) "Jantes pour Mercedes CLS C257 (2018+)" } [2113]=> array(2) { ["lang_id"]=> string(2) "16" ["seo_title"]=> string(43) "Диски для Mercedes CLS C257 (2018+)" } [2114]=> array(2) { ["lang_id"]=> string(1) "1" ["seo_title"]=> string(40) "Felgi do Mercedes CLS53 AMG C257 (2018+)" } [2115]=> array(2) { ["lang_id"]=> string(1) "3" ["seo_title"]=> string(42) "Wheels for Mercedes CLS53 AMG C257 (2018+)" } [2116]=> array(2) { ["lang_id"]=> string(1) "5" ["seo_title"]=> string(43) "Velgen voor Mercedes CLS53 AMG C257 (2018+)" } [2117]=> array(2) { ["lang_id"]=> string(1) "6" ["seo_title"]=> string(42) "Cerchi per Mercedes CLS53 AMG C257 (2018+)" } [2118]=> array(2) { ["lang_id"]=> string(1) "7" ["seo_title"]=> string(44) "Llantas para Mercedes CLS53 AMG C257 (2018+)" } [2119]=> array(2) { ["lang_id"]=> string(1) "8" ["seo_title"]=> string(43) "Felgen für Mercedes CLS53 AMG C257 (2018+)" } [2120]=> array(2) { ["lang_id"]=> string(1) "9" ["seo_title"]=> string(44) "Fälgar till Mercedes CLS53 AMG C257 (2018+)" } [2121]=> array(2) { ["lang_id"]=> string(2) "10" ["seo_title"]=> string(41) "Disky pro Mercedes CLS53 AMG C257 (2018+)" } [2122]=> array(2) { ["lang_id"]=> string(2) "11" ["seo_title"]=> string(46) "Ratlankiai už Mercedes CLS53 AMG C257 (2018+)" } [2123]=> array(2) { ["lang_id"]=> string(2) "12" ["seo_title"]=> string(44) "Jante pentru Mercedes CLS53 AMG C257 (2018+)" } [2124]=> array(2) { ["lang_id"]=> string(2) "13" ["seo_title"]=> string(41) "Disky pre Mercedes CLS53 AMG C257 (2018+)" } [2125]=> array(2) { ["lang_id"]=> string(2) "14" ["seo_title"]=> string(41) "Alufelnik Mercedes CLS53 AMG C257 (2018+)" } [2126]=> array(2) { ["lang_id"]=> string(2) "15" ["seo_title"]=> string(43) "Jantes pour Mercedes CLS53 AMG C257 (2018+)" } [2127]=> array(2) { ["lang_id"]=> string(2) "16" ["seo_title"]=> string(49) "Диски для Mercedes CLS53 AMG C257 (2018+)" } [2128]=> array(2) { ["lang_id"]=> string(1) "1" ["seo_title"]=> string(42) "Felgi do Mercedes S-klasa W221 (2005-2013)" } [2129]=> array(2) { ["lang_id"]=> string(1) "3" ["seo_title"]=> string(44) "Wheels for Mercedes S-klasa W221 (2005-2013)" } [2130]=> array(2) { ["lang_id"]=> string(1) "5" ["seo_title"]=> string(45) "Velgen voor Mercedes S-klasa W221 (2005-2013)" } [2131]=> array(2) { ["lang_id"]=> string(1) "6" ["seo_title"]=> string(44) "Cerchi per Mercedes S-klasa W221 (2005-2013)" } [2132]=> array(2) { ["lang_id"]=> string(1) "7" ["seo_title"]=> string(46) "Llantas para Mercedes S-klasa W221 (2005-2013)" } [2133]=> array(2) { ["lang_id"]=> string(1) "8" ["seo_title"]=> string(45) "Felgen für Mercedes S-klasa W221 (2005-2013)" } [2134]=> array(2) { ["lang_id"]=> string(1) "9" ["seo_title"]=> string(46) "Fälgar till Mercedes S-klasa W221 (2005-2013)" } [2135]=> array(2) { ["lang_id"]=> string(2) "10" ["seo_title"]=> string(43) "Disky pro Mercedes S-klasa W221 (2005-2013)" } [2136]=> array(2) { ["lang_id"]=> string(2) "11" ["seo_title"]=> string(48) "Ratlankiai už Mercedes S-klasa W221 (2005-2013)" } [2137]=> array(2) { ["lang_id"]=> string(2) "12" ["seo_title"]=> string(46) "Jante pentru Mercedes S-klasa W221 (2005-2013)" } [2138]=> array(2) { ["lang_id"]=> string(2) "13" ["seo_title"]=> string(43) "Disky pre Mercedes S-klasa W221 (2005-2013)" } [2139]=> array(2) { ["lang_id"]=> string(2) "14" ["seo_title"]=> string(43) "Alufelnik Mercedes S-klasa W221 (2005-2013)" } [2140]=> array(2) { ["lang_id"]=> string(2) "15" ["seo_title"]=> string(45) "Jantes pour Mercedes S-klasa W221 (2005-2013)" } [2141]=> array(2) { ["lang_id"]=> string(2) "16" ["seo_title"]=> string(51) "Диски для Mercedes S-klasa W221 (2005-2013)" } [2142]=> array(2) { ["lang_id"]=> string(1) "1" ["seo_title"]=> string(38) "Felgi do Mercedes S-klasa W222 (2013+)" } [2143]=> array(2) { ["lang_id"]=> string(1) "3" ["seo_title"]=> string(40) "Wheels for Mercedes S-klasa W222 (2013+)" } [2144]=> array(2) { ["lang_id"]=> string(1) "5" ["seo_title"]=> string(41) "Velgen voor Mercedes S-klasa W222 (2013+)" } [2145]=> array(2) { ["lang_id"]=> string(1) "6" ["seo_title"]=> string(40) "Cerchi per Mercedes S-klasa W222 (2013+)" } [2146]=> array(2) { ["lang_id"]=> string(1) "7" ["seo_title"]=> string(42) "Llantas para Mercedes S-klasa W222 (2013+)" } [2147]=> array(2) { ["lang_id"]=> string(1) "8" ["seo_title"]=> string(41) "Felgen für Mercedes S-klasa W222 (2013+)" } [2148]=> array(2) { ["lang_id"]=> string(1) "9" ["seo_title"]=> string(42) "Fälgar till Mercedes S-klasa W222 (2013+)" } [2149]=> array(2) { ["lang_id"]=> string(2) "10" ["seo_title"]=> string(39) "Disky pro Mercedes S-klasa W222 (2013+)" } [2150]=> array(2) { ["lang_id"]=> string(2) "11" ["seo_title"]=> string(44) "Ratlankiai už Mercedes S-klasa W222 (2013+)" } [2151]=> array(2) { ["lang_id"]=> string(2) "12" ["seo_title"]=> string(42) "Jante pentru Mercedes S-klasa W222 (2013+)" } [2152]=> array(2) { ["lang_id"]=> string(2) "13" ["seo_title"]=> string(39) "Disky pre Mercedes S-klasa W222 (2013+)" } [2153]=> array(2) { ["lang_id"]=> string(2) "14" ["seo_title"]=> string(39) "Alufelnik Mercedes S-klasa W222 (2013+)" } [2154]=> array(2) { ["lang_id"]=> string(2) "15" ["seo_title"]=> string(41) "Jantes pour Mercedes S-klasa W222 (2013+)" } [2155]=> array(2) { ["lang_id"]=> string(2) "16" ["seo_title"]=> string(47) "Диски для Mercedes S-klasa W222 (2013+)" } [2156]=> array(2) { ["lang_id"]=> string(1) "1" ["seo_title"]=> string(51) "Felgi do Mercedes S-klasa Coupe/Cabrio C217 (2014+)" } [2157]=> array(2) { ["lang_id"]=> string(1) "3" ["seo_title"]=> string(53) "Wheels for Mercedes S-klasa W222 Coupe/Cabrio (2014+)" } [2158]=> array(2) { ["lang_id"]=> string(1) "5" ["seo_title"]=> string(54) "Velgen voor Mercedes S-klasa W222 Coupe/Cabrio (2014+)" } [2159]=> array(2) { ["lang_id"]=> string(1) "6" ["seo_title"]=> string(53) "Cerchi per Mercedes S-klasa W222 Coupe/Cabrio (2014+)" } [2160]=> array(2) { ["lang_id"]=> string(1) "7" ["seo_title"]=> string(55) "Llantas para Mercedes S-klasa W222 Coupe/Cabrio (2014+)" } [2161]=> array(2) { ["lang_id"]=> string(1) "8" ["seo_title"]=> string(54) "Felgen für Mercedes S-klasa W222 Coupe/Cabrio (2014+)" } [2162]=> array(2) { ["lang_id"]=> string(1) "9" ["seo_title"]=> string(55) "Fälgar till Mercedes S-klasa W222 Coupe/Cabrio (2014+)" } [2163]=> array(2) { ["lang_id"]=> string(2) "10" ["seo_title"]=> string(52) "Disky pro Mercedes S-klasa W222 Coupe/Cabrio (2014+)" } [2164]=> array(2) { ["lang_id"]=> string(2) "11" ["seo_title"]=> string(57) "Ratlankiai už Mercedes S-klasa W222 Coupe/Cabrio (2014+)" } [2165]=> array(2) { ["lang_id"]=> string(2) "12" ["seo_title"]=> string(55) "Jante pentru Mercedes S-klasa W222 Coupe/Cabrio (2014+)" } [2166]=> array(2) { ["lang_id"]=> string(2) "13" ["seo_title"]=> string(52) "Disky pre Mercedes S-klasa W222 Coupe/Cabrio (2014+)" } [2167]=> array(2) { ["lang_id"]=> string(2) "14" ["seo_title"]=> string(52) "Alufelnik Mercedes S-klasa W222 Coupe/Cabrio (2014+)" } [2168]=> array(2) { ["lang_id"]=> string(2) "15" ["seo_title"]=> string(54) "Jantes pour Mercedes S-klasa W222 Coupe/Cabrio (2014+)" } [2169]=> array(2) { ["lang_id"]=> string(2) "16" ["seo_title"]=> string(60) "Диски для Mercedes S-klasa W222 Coupe/Cabrio (2014+)" } [2170]=> array(2) { ["lang_id"]=> string(1) "1" ["seo_title"]=> string(50) "Felgi do Mercedes S-klasa S63 AMG W221 (2005-2013)" } [2171]=> array(2) { ["lang_id"]=> string(1) "3" ["seo_title"]=> string(55) "Wheels for Mercedes S-klasa S63/65 AMG W221 (2005-2013)" } [2172]=> array(2) { ["lang_id"]=> string(1) "5" ["seo_title"]=> string(56) "Velgen voor Mercedes S-klasa S63/65 AMG W221 (2005-2013)" } [2173]=> array(2) { ["lang_id"]=> string(1) "6" ["seo_title"]=> string(55) "Cerchi per Mercedes S-klasa S63/65 AMG W221 (2005-2013)" } [2174]=> array(2) { ["lang_id"]=> string(1) "7" ["seo_title"]=> string(57) "Llantas para Mercedes S-klasa S63/65 AMG W221 (2005-2013)" } [2175]=> array(2) { ["lang_id"]=> string(1) "8" ["seo_title"]=> string(56) "Felgen für Mercedes S-klasa S63/65 AMG W221 (2005-2013)" } [2176]=> array(2) { ["lang_id"]=> string(1) "9" ["seo_title"]=> string(57) "Fälgar till Mercedes S-klasa S63/65 AMG W221 (2005-2013)" } [2177]=> array(2) { ["lang_id"]=> string(2) "10" ["seo_title"]=> string(54) "Disky pro Mercedes S-klasa S63/65 AMG W221 (2005-2013)" } [2178]=> array(2) { ["lang_id"]=> string(2) "11" ["seo_title"]=> string(59) "Ratlankiai už Mercedes S-klasa S63/65 AMG W221 (2005-2013)" } [2179]=> array(2) { ["lang_id"]=> string(2) "12" ["seo_title"]=> string(57) "Jante pentru Mercedes S-klasa S63/65 AMG W221 (2005-2013)" } [2180]=> array(2) { ["lang_id"]=> string(2) "13" ["seo_title"]=> string(54) "Disky pre Mercedes S-klasa S63/65 AMG W221 (2005-2013)" } [2181]=> array(2) { ["lang_id"]=> string(2) "14" ["seo_title"]=> string(54) "Alufelnik Mercedes S-klasa S63/65 AMG W221 (2005-2013)" } [2182]=> array(2) { ["lang_id"]=> string(2) "15" ["seo_title"]=> string(56) "Jantes pour Mercedes S-klasa S63/65 AMG W221 (2005-2013)" } [2183]=> array(2) { ["lang_id"]=> string(2) "16" ["seo_title"]=> string(62) "Диски для Mercedes S-klasa S63/65 AMG W221 (2005-2013)" } [2184]=> array(2) { ["lang_id"]=> string(1) "1" ["seo_title"]=> string(46) "Felgi do Mercedes S-klasa S63 AMG W222 (2013+)" } [2185]=> array(2) { ["lang_id"]=> string(1) "3" ["seo_title"]=> string(51) "Wheels for Mercedes S-klasa S63/65 AMG W222 (2013+)" } [2186]=> array(2) { ["lang_id"]=> string(1) "5" ["seo_title"]=> string(52) "Velgen voor Mercedes S-klasa S63/65 AMG W222 (2013+)" } [2187]=> array(2) { ["lang_id"]=> string(1) "6" ["seo_title"]=> string(51) "Cerchi per Mercedes S-klasa S63/65 AMG W222 (2013+)" } [2188]=> array(2) { ["lang_id"]=> string(1) "7" ["seo_title"]=> string(53) "Llantas para Mercedes S-klasa S63/65 AMG W222 (2013+)" } [2189]=> array(2) { ["lang_id"]=> string(1) "8" ["seo_title"]=> string(52) "Felgen für Mercedes S-klasa S63/65 AMG W222 (2013+)" } [2190]=> array(2) { ["lang_id"]=> string(1) "9" ["seo_title"]=> string(53) "Fälgar till Mercedes S-klasa S63/65 AMG W222 (2013+)" } [2191]=> array(2) { ["lang_id"]=> string(2) "10" ["seo_title"]=> string(50) "Disky pro Mercedes S-klasa S63/65 AMG W222 (2013+)" } [2192]=> array(2) { ["lang_id"]=> string(2) "11" ["seo_title"]=> string(55) "Ratlankiai už Mercedes S-klasa S63/65 AMG W222 (2013+)" } [2193]=> array(2) { ["lang_id"]=> string(2) "12" ["seo_title"]=> string(53) "Jante pentru Mercedes S-klasa S63/65 AMG W222 (2013+)" } [2194]=> array(2) { ["lang_id"]=> string(2) "13" ["seo_title"]=> string(50) "Disky pre Mercedes S-klasa S63/65 AMG W222 (2013+)" } [2195]=> array(2) { ["lang_id"]=> string(2) "14" ["seo_title"]=> string(50) "Alufelnik Mercedes S-klasa S63/65 AMG W222 (2013+)" } [2196]=> array(2) { ["lang_id"]=> string(2) "15" ["seo_title"]=> string(52) "Jantes pour Mercedes S-klasa S63/65 AMG W222 (2013+)" } [2197]=> array(2) { ["lang_id"]=> string(2) "16" ["seo_title"]=> string(58) "Диски для Mercedes S-klasa S63/65 AMG W222 (2013+)" } [2198]=> array(2) { ["lang_id"]=> string(1) "1" ["seo_title"]=> string(59) "Felgi do Mercedes S-klasa S63 AMG Coupe/Cabrio C217 (2014+)" } [2199]=> array(2) { ["lang_id"]=> string(1) "3" ["seo_title"]=> string(64) "Wheels for Mercedes S-klasa S63/65 AMG Coupe/Cabrio W222 (2014+)" } [2200]=> array(2) { ["lang_id"]=> string(1) "5" ["seo_title"]=> string(65) "Velgen voor Mercedes S-klasa S63/65 AMG Coupe/Cabrio W222 (2014+)" } [2201]=> array(2) { ["lang_id"]=> string(1) "6" ["seo_title"]=> string(64) "Cerchi per Mercedes S-klasa S63/65 AMG Coupe/Cabrio W222 (2014+)" } [2202]=> array(2) { ["lang_id"]=> string(1) "7" ["seo_title"]=> string(66) "Llantas para Mercedes S-klasa S63/65 AMG Coupe/Cabrio W222 (2014+)" } [2203]=> array(2) { ["lang_id"]=> string(1) "8" ["seo_title"]=> string(65) "Felgen für Mercedes S-klasa S63/65 AMG Coupe/Cabrio W222 (2014+)" } [2204]=> array(2) { ["lang_id"]=> string(1) "9" ["seo_title"]=> string(66) "Fälgar till Mercedes S-klasa S63/65 AMG Coupe/Cabrio W222 (2014+)" } [2205]=> array(2) { ["lang_id"]=> string(2) "10" ["seo_title"]=> string(63) "Disky pro Mercedes S-klasa S63/65 AMG Coupe/Cabrio W222 (2014+)" } [2206]=> array(2) { ["lang_id"]=> string(2) "11" ["seo_title"]=> string(68) "Ratlankiai už Mercedes S-klasa S63/65 AMG Coupe/Cabrio W222 (2014+)" } [2207]=> array(2) { ["lang_id"]=> string(2) "12" ["seo_title"]=> string(66) "Jante pentru Mercedes S-klasa S63/65 AMG Coupe/Cabrio W222 (2014+)" } [2208]=> array(2) { ["lang_id"]=> string(2) "13" ["seo_title"]=> string(63) "Disky pre Mercedes S-klasa S63/65 AMG Coupe/Cabrio W222 (2014+)" } [2209]=> array(2) { ["lang_id"]=> string(2) "14" ["seo_title"]=> string(63) "Alufelnik Mercedes S-klasa S63/65 AMG Coupe/Cabrio W222 (2014+)" } [2210]=> array(2) { ["lang_id"]=> string(2) "15" ["seo_title"]=> string(65) "Jantes pour Mercedes S-klasa S63/65 AMG Coupe/Cabrio W222 (2014+)" } [2211]=> array(2) { ["lang_id"]=> string(2) "16" ["seo_title"]=> string(71) "Диски для Mercedes S-klasa S63/65 AMG Coupe/Cabrio W222 (2014+)" } [2212]=> array(2) { ["lang_id"]=> string(1) "1" ["seo_title"]=> string(48) "Felgi do Mercedes S-klasa Maybach S X222 (2014+)" } [2213]=> array(2) { ["lang_id"]=> string(1) "3" ["seo_title"]=> string(50) "Wheels for Mercedes S-klasa Maybach S X222 (2014+)" } [2214]=> array(2) { ["lang_id"]=> string(1) "5" ["seo_title"]=> string(51) "Velgen voor Mercedes S-klasa Maybach S X222 (2014+)" } [2215]=> array(2) { ["lang_id"]=> string(1) "6" ["seo_title"]=> string(50) "Cerchi per Mercedes S-klasa Maybach S X222 (2014+)" } [2216]=> array(2) { ["lang_id"]=> string(1) "7" ["seo_title"]=> string(52) "Llantas para Mercedes S-klasa Maybach S X222 (2014+)" } [2217]=> array(2) { ["lang_id"]=> string(1) "8" ["seo_title"]=> string(51) "Felgen für Mercedes S-klasa Maybach S X222 (2014+)" } [2218]=> array(2) { ["lang_id"]=> string(1) "9" ["seo_title"]=> string(52) "Fälgar till Mercedes S-klasa Maybach S X222 (2014+)" } [2219]=> array(2) { ["lang_id"]=> string(2) "10" ["seo_title"]=> string(49) "Disky pro Mercedes S-klasa Maybach S X222 (2014+)" } [2220]=> array(2) { ["lang_id"]=> string(2) "11" ["seo_title"]=> string(54) "Ratlankiai už Mercedes S-klasa Maybach S X222 (2014+)" } [2221]=> array(2) { ["lang_id"]=> string(2) "12" ["seo_title"]=> string(52) "Jante pentru Mercedes S-klasa Maybach S X222 (2014+)" } [2222]=> array(2) { ["lang_id"]=> string(2) "13" ["seo_title"]=> string(49) "Disky pre Mercedes S-klasa Maybach S X222 (2014+)" } [2223]=> array(2) { ["lang_id"]=> string(2) "14" ["seo_title"]=> string(49) "Alufelnik Mercedes S-klasa Maybach S X222 (2014+)" } [2224]=> array(2) { ["lang_id"]=> string(2) "15" ["seo_title"]=> string(51) "Jantes pour Mercedes S-klasa Maybach S X222 (2014+)" } [2225]=> array(2) { ["lang_id"]=> string(2) "16" ["seo_title"]=> string(57) "Диски для Mercedes S-klasa Maybach S X222 (2014+)" } [2226]=> array(2) { ["lang_id"]=> string(1) "1" ["seo_title"]=> string(37) "Felgi do Mercedes SL R230 (2001-2013)" } [2227]=> array(2) { ["lang_id"]=> string(1) "3" ["seo_title"]=> string(39) "Wheels for Mercedes SL R230 (2001-2013)" } [2228]=> array(2) { ["lang_id"]=> string(1) "5" ["seo_title"]=> string(40) "Velgen voor Mercedes SL R230 (2001-2013)" } [2229]=> array(2) { ["lang_id"]=> string(1) "6" ["seo_title"]=> string(39) "Cerchi per Mercedes SL R230 (2001-2013)" } [2230]=> array(2) { ["lang_id"]=> string(1) "7" ["seo_title"]=> string(41) "Llantas para Mercedes SL R230 (2001-2013)" } [2231]=> array(2) { ["lang_id"]=> string(1) "8" ["seo_title"]=> string(40) "Felgen für Mercedes SL R230 (2001-2013)" } [2232]=> array(2) { ["lang_id"]=> string(1) "9" ["seo_title"]=> string(41) "Fälgar till Mercedes SL R230 (2001-2013)" } [2233]=> array(2) { ["lang_id"]=> string(2) "10" ["seo_title"]=> string(38) "Disky pro Mercedes SL R230 (2001-2013)" } [2234]=> array(2) { ["lang_id"]=> string(2) "11" ["seo_title"]=> string(43) "Ratlankiai už Mercedes SL R230 (2001-2013)" } [2235]=> array(2) { ["lang_id"]=> string(2) "12" ["seo_title"]=> string(41) "Jante pentru Mercedes SL R230 (2001-2013)" } [2236]=> array(2) { ["lang_id"]=> string(2) "13" ["seo_title"]=> string(38) "Disky pre Mercedes SL R230 (2001-2013)" } [2237]=> array(2) { ["lang_id"]=> string(2) "14" ["seo_title"]=> string(38) "Alufelnik Mercedes SL R230 (2001-2013)" } [2238]=> array(2) { ["lang_id"]=> string(2) "15" ["seo_title"]=> string(40) "Jantes pour Mercedes SL R230 (2001-2013)" } [2239]=> array(2) { ["lang_id"]=> string(2) "16" ["seo_title"]=> string(46) "Диски для Mercedes SL R230 (2001-2013)" } [2240]=> array(2) { ["lang_id"]=> string(1) "1" ["seo_title"]=> string(37) "Felgi do Mercedes SL R231 (2012-2018)" } [2241]=> array(2) { ["lang_id"]=> string(1) "3" ["seo_title"]=> string(35) "Wheels for Mercedes SL R231 (2012+)" } [2242]=> array(2) { ["lang_id"]=> string(1) "5" ["seo_title"]=> string(36) "Velgen voor Mercedes SL R231 (2012+)" } [2243]=> array(2) { ["lang_id"]=> string(1) "6" ["seo_title"]=> string(35) "Cerchi per Mercedes SL R231 (2012+)" } [2244]=> array(2) { ["lang_id"]=> string(1) "7" ["seo_title"]=> string(37) "Llantas para Mercedes SL R231 (2012+)" } [2245]=> array(2) { ["lang_id"]=> string(1) "8" ["seo_title"]=> string(36) "Felgen für Mercedes SL R231 (2012+)" } [2246]=> array(2) { ["lang_id"]=> string(1) "9" ["seo_title"]=> string(37) "Fälgar till Mercedes SL R231 (2012+)" } [2247]=> array(2) { ["lang_id"]=> string(2) "10" ["seo_title"]=> string(38) "Disky pro Mercedes SL R231 (2012-2018)" } [2248]=> array(2) { ["lang_id"]=> string(2) "11" ["seo_title"]=> string(39) "Ratlankiai už Mercedes SL R231 (2012+)" } [2249]=> array(2) { ["lang_id"]=> string(2) "12" ["seo_title"]=> string(37) "Jante pentru Mercedes SL R231 (2012+)" } [2250]=> array(2) { ["lang_id"]=> string(2) "13" ["seo_title"]=> string(38) "Disky pre Mercedes SL R231 (2012-2018)" } [2251]=> array(2) { ["lang_id"]=> string(2) "14" ["seo_title"]=> string(34) "Alufelnik Mercedes SL R231 (2012+)" } [2252]=> array(2) { ["lang_id"]=> string(2) "15" ["seo_title"]=> string(36) "Jantes pour Mercedes SL R231 (2012+)" } [2253]=> array(2) { ["lang_id"]=> string(2) "16" ["seo_title"]=> string(46) "Диски для Mercedes SL R231 (2012-2018)" } [2254]=> array(2) { ["lang_id"]=> string(1) "1" ["seo_title"]=> string(46) "Felgi do Mercedes SL63/65 AMG R230 (2001-2013)" } [2255]=> array(2) { ["lang_id"]=> string(1) "3" ["seo_title"]=> string(48) "Wheels for Mercedes SL63/65 AMG R230 (2001-2013)" } [2256]=> array(2) { ["lang_id"]=> string(1) "5" ["seo_title"]=> string(49) "Velgen voor Mercedes SL63/65 AMG R230 (2001-2013)" } [2257]=> array(2) { ["lang_id"]=> string(1) "6" ["seo_title"]=> string(48) "Cerchi per Mercedes SL63/65 AMG R230 (2001-2013)" } [2258]=> array(2) { ["lang_id"]=> string(1) "7" ["seo_title"]=> string(50) "Llantas para Mercedes SL63/65 AMG R230 (2001-2013)" } [2259]=> array(2) { ["lang_id"]=> string(1) "8" ["seo_title"]=> string(49) "Felgen für Mercedes SL63/65 AMG R230 (2001-2013)" } [2260]=> array(2) { ["lang_id"]=> string(1) "9" ["seo_title"]=> string(50) "Fälgar till Mercedes SL63/65 AMG R230 (2001-2013)" } [2261]=> array(2) { ["lang_id"]=> string(2) "10" ["seo_title"]=> string(47) "Disky pro Mercedes SL63/65 AMG R230 (2001-2013)" } [2262]=> array(2) { ["lang_id"]=> string(2) "11" ["seo_title"]=> string(52) "Ratlankiai už Mercedes SL63/65 AMG R230 (2001-2013)" } [2263]=> array(2) { ["lang_id"]=> string(2) "12" ["seo_title"]=> string(50) "Jante pentru Mercedes SL63/65 AMG R230 (2001-2013)" } [2264]=> array(2) { ["lang_id"]=> string(2) "13" ["seo_title"]=> string(47) "Disky pre Mercedes SL63/65 AMG R230 (2001-2013)" } [2265]=> array(2) { ["lang_id"]=> string(2) "14" ["seo_title"]=> string(47) "Alufelnik Mercedes SL63/65 AMG R230 (2001-2013)" } [2266]=> array(2) { ["lang_id"]=> string(2) "15" ["seo_title"]=> string(49) "Jantes pour Mercedes SL63/65 AMG R230 (2001-2013)" } [2267]=> array(2) { ["lang_id"]=> string(2) "16" ["seo_title"]=> string(55) "Диски для Mercedes SL63/65 AMG R230 (2001-2013)" } [2268]=> array(2) { ["lang_id"]=> string(1) "1" ["seo_title"]=> string(46) "Felgi do Mercedes SL63/65 AMG R231 (2012-2018)" } [2269]=> array(2) { ["lang_id"]=> string(1) "3" ["seo_title"]=> string(44) "Wheels for Mercedes SL63/65 AMG R231 (2012+)" } [2270]=> array(2) { ["lang_id"]=> string(1) "5" ["seo_title"]=> string(45) "Velgen voor Mercedes SL63/65 AMG R231 (2012+)" } [2271]=> array(2) { ["lang_id"]=> string(1) "6" ["seo_title"]=> string(44) "Cerchi per Mercedes SL63/65 AMG R231 (2012+)" } [2272]=> array(2) { ["lang_id"]=> string(1) "7" ["seo_title"]=> string(46) "Llantas para Mercedes SL63/65 AMG R231 (2012+)" } [2273]=> array(2) { ["lang_id"]=> string(1) "8" ["seo_title"]=> string(45) "Felgen für Mercedes SL63/65 AMG R231 (2012+)" } [2274]=> array(2) { ["lang_id"]=> string(1) "9" ["seo_title"]=> string(46) "Fälgar till Mercedes SL63/65 AMG R231 (2012+)" } [2275]=> array(2) { ["lang_id"]=> string(2) "10" ["seo_title"]=> string(47) "Disky pro Mercedes SL63/65 AMG R231 (2012-2018)" } [2276]=> array(2) { ["lang_id"]=> string(2) "11" ["seo_title"]=> string(48) "Ratlankiai už Mercedes SL63/65 AMG R231 (2012+)" } [2277]=> array(2) { ["lang_id"]=> string(2) "12" ["seo_title"]=> string(46) "Jante pentru Mercedes SL63/65 AMG R231 (2012+)" } [2278]=> array(2) { ["lang_id"]=> string(2) "13" ["seo_title"]=> string(47) "Disky pre Mercedes SL63/65 AMG R231 (2012-2018)" } [2279]=> array(2) { ["lang_id"]=> string(2) "14" ["seo_title"]=> string(43) "Alufelnik Mercedes SL63/65 AMG R231 (2012+)" } [2280]=> array(2) { ["lang_id"]=> string(2) "15" ["seo_title"]=> string(45) "Jantes pour Mercedes SL63/65 AMG R231 (2012+)" } [2281]=> array(2) { ["lang_id"]=> string(2) "16" ["seo_title"]=> string(55) "Диски для Mercedes SL63/65 AMG R231 (2012-2018)" } [2282]=> array(2) { ["lang_id"]=> string(1) "1" ["seo_title"]=> string(37) "Felgi do Mercedes CL C216 (2006-2013)" } [2283]=> array(2) { ["lang_id"]=> string(1) "3" ["seo_title"]=> string(35) "Wheels for Mercedes CL C216 (2006+)" } [2284]=> array(2) { ["lang_id"]=> string(1) "5" ["seo_title"]=> string(36) "Velgen voor Mercedes CL C216 (2006+)" } [2285]=> array(2) { ["lang_id"]=> string(1) "6" ["seo_title"]=> string(35) "Cerchi per Mercedes CL C216 (2006+)" } [2286]=> array(2) { ["lang_id"]=> string(1) "7" ["seo_title"]=> string(37) "Llantas para Mercedes CL C216 (2006+)" } [2287]=> array(2) { ["lang_id"]=> string(1) "8" ["seo_title"]=> string(36) "Felgen für Mercedes CL C216 (2006+)" } [2288]=> array(2) { ["lang_id"]=> string(1) "9" ["seo_title"]=> string(37) "Fälgar till Mercedes CL C216 (2006+)" } [2289]=> array(2) { ["lang_id"]=> string(2) "10" ["seo_title"]=> string(38) "Disky pro Mercedes CL C216 (2006-2013)" } [2290]=> array(2) { ["lang_id"]=> string(2) "11" ["seo_title"]=> string(39) "Ratlankiai už Mercedes CL C216 (2006+)" } [2291]=> array(2) { ["lang_id"]=> string(2) "12" ["seo_title"]=> string(37) "Jante pentru Mercedes CL C216 (2006+)" } [2292]=> array(2) { ["lang_id"]=> string(2) "13" ["seo_title"]=> string(38) "Disky pre Mercedes CL C216 (2006-2013)" } [2293]=> array(2) { ["lang_id"]=> string(2) "14" ["seo_title"]=> string(34) "Alufelnik Mercedes CL C216 (2006+)" } [2294]=> array(2) { ["lang_id"]=> string(2) "15" ["seo_title"]=> string(36) "Jantes pour Mercedes CL C216 (2006+)" } [2295]=> array(2) { ["lang_id"]=> string(2) "16" ["seo_title"]=> string(46) "Диски для Mercedes CL C216 (2006-2013)" } [2296]=> array(2) { ["lang_id"]=> string(1) "1" ["seo_title"]=> string(46) "Felgi do Mercedes CL63/65 AMG C216 (2006-2013)" } [2297]=> array(2) { ["lang_id"]=> string(1) "3" ["seo_title"]=> string(44) "Wheels for Mercedes CL63/65 AMG C216 (2006+)" } [2298]=> array(2) { ["lang_id"]=> string(1) "5" ["seo_title"]=> string(45) "Velgen voor Mercedes CL63/65 AMG C216 (2006+)" } [2299]=> array(2) { ["lang_id"]=> string(1) "6" ["seo_title"]=> string(44) "Cerchi per Mercedes CL63/65 AMG C216 (2006+)" } [2300]=> array(2) { ["lang_id"]=> string(1) "7" ["seo_title"]=> string(46) "Llantas para Mercedes CL63/65 AMG C216 (2006+)" } [2301]=> array(2) { ["lang_id"]=> string(1) "8" ["seo_title"]=> string(45) "Felgen für Mercedes CL63/65 AMG C216 (2006+)" } [2302]=> array(2) { ["lang_id"]=> string(1) "9" ["seo_title"]=> string(46) "Fälgar till Mercedes CL63/65 AMG C216 (2006+)" } [2303]=> array(2) { ["lang_id"]=> string(2) "10" ["seo_title"]=> string(47) "Disky pro Mercedes CL63/65 AMG C216 (2006-2013)" } [2304]=> array(2) { ["lang_id"]=> string(2) "11" ["seo_title"]=> string(48) "Ratlankiai už Mercedes CL63/65 AMG C216 (2006+)" } [2305]=> array(2) { ["lang_id"]=> string(2) "12" ["seo_title"]=> string(46) "Jante pentru Mercedes CL63/65 AMG C216 (2006+)" } [2306]=> array(2) { ["lang_id"]=> string(2) "13" ["seo_title"]=> string(47) "Disky pre Mercedes CL63/65 AMG C216 (2006-2013)" } [2307]=> array(2) { ["lang_id"]=> string(2) "14" ["seo_title"]=> string(43) "Alufelnik Mercedes CL63/65 AMG C216 (2006+)" } [2308]=> array(2) { ["lang_id"]=> string(2) "15" ["seo_title"]=> string(45) "Jantes pour Mercedes CL63/65 AMG C216 (2006+)" } [2309]=> array(2) { ["lang_id"]=> string(2) "16" ["seo_title"]=> string(55) "Диски для Mercedes CL63/65 AMG C216 (2006-2013)" } [2310]=> array(2) { ["lang_id"]=> string(1) "1" ["seo_title"]=> string(38) "Felgi do Mercedes G-klasa W463 (1992+)" } [2311]=> array(2) { ["lang_id"]=> string(1) "3" ["seo_title"]=> string(40) "Wheels for Mercedes G-klasa W463 (1992+)" } [2312]=> array(2) { ["lang_id"]=> string(1) "5" ["seo_title"]=> string(41) "Velgen voor Mercedes G-klasa W463 (1992+)" } [2313]=> array(2) { ["lang_id"]=> string(1) "6" ["seo_title"]=> string(40) "Cerchi per Mercedes G-klasa W463 (1992+)" } [2314]=> array(2) { ["lang_id"]=> string(1) "7" ["seo_title"]=> string(42) "Llantas para Mercedes G-klasa W463 (1992+)" } [2315]=> array(2) { ["lang_id"]=> string(1) "8" ["seo_title"]=> string(41) "Felgen für Mercedes G-klasa W463 (1992+)" } [2316]=> array(2) { ["lang_id"]=> string(1) "9" ["seo_title"]=> string(42) "Fälgar till Mercedes G-klasa W463 (1992+)" } [2317]=> array(2) { ["lang_id"]=> string(2) "10" ["seo_title"]=> string(39) "Disky pro Mercedes G-klasa W463 (1992+)" } [2318]=> array(2) { ["lang_id"]=> string(2) "11" ["seo_title"]=> string(44) "Ratlankiai už Mercedes G-klasa W463 (1992+)" } [2319]=> array(2) { ["lang_id"]=> string(2) "12" ["seo_title"]=> string(42) "Jante pentru Mercedes G-klasa W463 (1992+)" } [2320]=> array(2) { ["lang_id"]=> string(2) "13" ["seo_title"]=> string(39) "Disky pre Mercedes G-klasa W463 (1992+)" } [2321]=> array(2) { ["lang_id"]=> string(2) "14" ["seo_title"]=> string(39) "Alufelnik Mercedes G-klasa W463 (1992+)" } [2322]=> array(2) { ["lang_id"]=> string(2) "15" ["seo_title"]=> string(41) "Jantes pour Mercedes G-klasa W463 (1992+)" } [2323]=> array(2) { ["lang_id"]=> string(2) "16" ["seo_title"]=> string(47) "Диски для Mercedes G-klasa W463 (1992+)" } [2324]=> array(2) { ["lang_id"]=> string(1) "1" ["seo_title"]=> string(49) "Felgi do Mercedes G-klasa G63/65 AMG W463 (1992+)" } [2325]=> array(2) { ["lang_id"]=> string(1) "3" ["seo_title"]=> string(51) "Wheels for Mercedes G-klasa G63/65 AMG W463 (1992+)" } [2326]=> array(2) { ["lang_id"]=> string(1) "5" ["seo_title"]=> string(52) "Velgen voor Mercedes G-klasa G63/65 AMG W463 (1992+)" } [2327]=> array(2) { ["lang_id"]=> string(1) "6" ["seo_title"]=> string(51) "Cerchi per Mercedes G-klasa G63/65 AMG W463 (1992+)" } [2328]=> array(2) { ["lang_id"]=> string(1) "7" ["seo_title"]=> string(53) "Llantas para Mercedes G-klasa G63/65 AMG W463 (1992+)" } [2329]=> array(2) { ["lang_id"]=> string(1) "8" ["seo_title"]=> string(52) "Felgen für Mercedes G-klasa G63/65 AMG W463 (1992+)" } [2330]=> array(2) { ["lang_id"]=> string(1) "9" ["seo_title"]=> string(53) "Fälgar till Mercedes G-klasa G63/65 AMG W463 (1992+)" } [2331]=> array(2) { ["lang_id"]=> string(2) "10" ["seo_title"]=> string(50) "Disky pro Mercedes G-klasa G63/65 AMG W463 (1992+)" } [2332]=> array(2) { ["lang_id"]=> string(2) "11" ["seo_title"]=> string(55) "Ratlankiai už Mercedes G-klasa G63/65 AMG W463 (1992+)" } [2333]=> array(2) { ["lang_id"]=> string(2) "12" ["seo_title"]=> string(53) "Jante pentru Mercedes G-klasa G63/65 AMG W463 (1992+)" } [2334]=> array(2) { ["lang_id"]=> string(2) "13" ["seo_title"]=> string(50) "Disky pre Mercedes G-klasa G63/65 AMG W463 (1992+)" } [2335]=> array(2) { ["lang_id"]=> string(2) "14" ["seo_title"]=> string(50) "Alufelnik Mercedes G-klasa G63/65 AMG W463 (1992+)" } [2336]=> array(2) { ["lang_id"]=> string(2) "15" ["seo_title"]=> string(52) "Jantes pour Mercedes G-klasa G63/65 AMG W463 (1992+)" } [2337]=> array(2) { ["lang_id"]=> string(2) "16" ["seo_title"]=> string(58) "Диски для Mercedes G-klasa G63/65 AMG W463 (1992+)" } [2338]=> array(2) { ["lang_id"]=> string(1) "1" ["seo_title"]=> string(45) "Felgi do Mercedes G klasa W463 A W464 (2018+)" } [2339]=> array(2) { ["lang_id"]=> string(1) "3" ["seo_title"]=> string(43) "Wheels for Mercedes G-klasa W463 II (2018+)" } [2340]=> array(2) { ["lang_id"]=> string(1) "5" ["seo_title"]=> string(44) "Velgen voor Mercedes G-klasa W463 II (2018+)" } [2341]=> array(2) { ["lang_id"]=> string(1) "6" ["seo_title"]=> string(43) "Cerchi per Mercedes G-klasa W463 II (2018+)" } [2342]=> array(2) { ["lang_id"]=> string(1) "7" ["seo_title"]=> string(45) "Llantas para Mercedes G-klasa W463 II (2018+)" } [2343]=> array(2) { ["lang_id"]=> string(1) "8" ["seo_title"]=> string(44) "Felgen für Mercedes G-klasa W463 II (2018+)" } [2344]=> array(2) { ["lang_id"]=> string(1) "9" ["seo_title"]=> string(45) "Fälgar till Mercedes G-klasa W463 II (2018+)" } [2345]=> array(2) { ["lang_id"]=> string(2) "10" ["seo_title"]=> string(46) "Disky pro Mercedes G klasa W463 A W464 (2018+)" } [2346]=> array(2) { ["lang_id"]=> string(2) "11" ["seo_title"]=> string(47) "Ratlankiai už Mercedes G-klasa W463 II (2018+)" } [2347]=> array(2) { ["lang_id"]=> string(2) "12" ["seo_title"]=> string(45) "Jante pentru Mercedes G-klasa W463 II (2018+)" } [2348]=> array(2) { ["lang_id"]=> string(2) "13" ["seo_title"]=> string(46) "Disky pre Mercedes G klasa W463 A W464 (2018+)" } [2349]=> array(2) { ["lang_id"]=> string(2) "14" ["seo_title"]=> string(42) "Alufelnik Mercedes G-klasa W463 II (2018+)" } [2350]=> array(2) { ["lang_id"]=> string(2) "15" ["seo_title"]=> string(44) "Jantes pour Mercedes G-klasa W463 II (2018+)" } [2351]=> array(2) { ["lang_id"]=> string(2) "16" ["seo_title"]=> string(54) "Диски для Mercedes G klasa W463 A W464 (2018+)" } [2352]=> array(2) { ["lang_id"]=> string(1) "1" ["seo_title"]=> string(53) "Felgi do Mercedes G klasa G63 AMG W463 A W464 (2018+)" } [2353]=> array(2) { ["lang_id"]=> string(1) "3" ["seo_title"]=> string(51) "Wheels for Mercedes G-klasa G63 AMG W463 II (2018+)" } [2354]=> array(2) { ["lang_id"]=> string(1) "5" ["seo_title"]=> string(52) "Velgen voor Mercedes G-klasa G63 AMG W463 II (2018+)" } [2355]=> array(2) { ["lang_id"]=> string(1) "6" ["seo_title"]=> string(51) "Cerchi per Mercedes G-klasa G63 AMG W463 II (2018+)" } [2356]=> array(2) { ["lang_id"]=> string(1) "7" ["seo_title"]=> string(53) "Llantas para Mercedes G-klasa G63 AMG W463 II (2018+)" } [2357]=> array(2) { ["lang_id"]=> string(1) "8" ["seo_title"]=> string(52) "Felgen für Mercedes G-klasa G63 AMG W463 II (2018+)" } [2358]=> array(2) { ["lang_id"]=> string(1) "9" ["seo_title"]=> string(53) "Fälgar till Mercedes G-klasa G63 AMG W463 II (2018+)" } [2359]=> array(2) { ["lang_id"]=> string(2) "10" ["seo_title"]=> string(54) "Disky pro Mercedes G klasa G63 AMG W463 A W464 (2018+)" } [2360]=> array(2) { ["lang_id"]=> string(2) "11" ["seo_title"]=> string(55) "Ratlankiai už Mercedes G-klasa G63 AMG W463 II (2018+)" } [2361]=> array(2) { ["lang_id"]=> string(2) "12" ["seo_title"]=> string(53) "Jante pentru Mercedes G-klasa G63 AMG W463 II (2018+)" } [2362]=> array(2) { ["lang_id"]=> string(2) "13" ["seo_title"]=> string(54) "Disky pre Mercedes G klasa G63 AMG W463 A W464 (2018+)" } [2363]=> array(2) { ["lang_id"]=> string(2) "14" ["seo_title"]=> string(50) "Alufelnik Mercedes G-klasa G63 AMG W463 II (2018+)" } [2364]=> array(2) { ["lang_id"]=> string(2) "15" ["seo_title"]=> string(52) "Jantes pour Mercedes G-klasa G63 AMG W463 II (2018+)" } [2365]=> array(2) { ["lang_id"]=> string(2) "16" ["seo_title"]=> string(62) "Диски для Mercedes G klasa G63 AMG W463 A W464 (2018+)" } [2366]=> array(2) { ["lang_id"]=> string(1) "1" ["seo_title"]=> string(37) "Felgi do Mercedes GL X166 (2012-2015)" } [2367]=> array(2) { ["lang_id"]=> string(1) "3" ["seo_title"]=> string(35) "Wheels for Mercedes GL X166 (2012+)" } [2368]=> array(2) { ["lang_id"]=> string(1) "5" ["seo_title"]=> string(36) "Velgen voor Mercedes GL X166 (2012+)" } [2369]=> array(2) { ["lang_id"]=> string(1) "6" ["seo_title"]=> string(35) "Cerchi per Mercedes GL X166 (2012+)" } [2370]=> array(2) { ["lang_id"]=> string(1) "7" ["seo_title"]=> string(37) "Llantas para Mercedes GL X166 (2012+)" } [2371]=> array(2) { ["lang_id"]=> string(1) "8" ["seo_title"]=> string(36) "Felgen für Mercedes GL X166 (2012+)" } [2372]=> array(2) { ["lang_id"]=> string(1) "9" ["seo_title"]=> string(37) "Fälgar till Mercedes GL X166 (2012+)" } [2373]=> array(2) { ["lang_id"]=> string(2) "10" ["seo_title"]=> string(38) "Disky pro Mercedes GL X166 (2012-2015)" } [2374]=> array(2) { ["lang_id"]=> string(2) "11" ["seo_title"]=> string(39) "Ratlankiai už Mercedes GL X166 (2012+)" } [2375]=> array(2) { ["lang_id"]=> string(2) "12" ["seo_title"]=> string(37) "Jante pentru Mercedes GL X166 (2012+)" } [2376]=> array(2) { ["lang_id"]=> string(2) "13" ["seo_title"]=> string(38) "Disky pre Mercedes GL X166 (2012-2015)" } [2377]=> array(2) { ["lang_id"]=> string(2) "14" ["seo_title"]=> string(34) "Alufelnik Mercedes GL X166 (2012+)" } [2378]=> array(2) { ["lang_id"]=> string(2) "15" ["seo_title"]=> string(36) "Jantes pour Mercedes GL X166 (2012+)" } [2379]=> array(2) { ["lang_id"]=> string(2) "16" ["seo_title"]=> string(46) "Диски для Mercedes GL X166 (2012-2015)" } [2380]=> array(2) { ["lang_id"]=> string(1) "1" ["seo_title"]=> string(43) "Felgi do Mercedes GL63 AMG X166 (2012-2015)" } [2381]=> array(2) { ["lang_id"]=> string(1) "3" ["seo_title"]=> string(41) "Wheels for Mercedes GL63 AMG X166 (2012+)" } [2382]=> array(2) { ["lang_id"]=> string(1) "5" ["seo_title"]=> string(42) "Velgen voor Mercedes GL63 AMG X166 (2012+)" } [2383]=> array(2) { ["lang_id"]=> string(1) "6" ["seo_title"]=> string(41) "Cerchi per Mercedes GL63 AMG X166 (2012+)" } [2384]=> array(2) { ["lang_id"]=> string(1) "7" ["seo_title"]=> string(43) "Llantas para Mercedes GL63 AMG X166 (2012+)" } [2385]=> array(2) { ["lang_id"]=> string(1) "8" ["seo_title"]=> string(42) "Felgen für Mercedes GL63 AMG X166 (2012+)" } [2386]=> array(2) { ["lang_id"]=> string(1) "9" ["seo_title"]=> string(43) "Fälgar till Mercedes GL63 AMG X166 (2012+)" } [2387]=> array(2) { ["lang_id"]=> string(2) "10" ["seo_title"]=> string(44) "Disky pro Mercedes GL63 AMG X166 (2012-2015)" } [2388]=> array(2) { ["lang_id"]=> string(2) "11" ["seo_title"]=> string(45) "Ratlankiai už Mercedes GL63 AMG X166 (2012+)" } [2389]=> array(2) { ["lang_id"]=> string(2) "12" ["seo_title"]=> string(43) "Jante pentru Mercedes GL63 AMG X166 (2012+)" } [2390]=> array(2) { ["lang_id"]=> string(2) "13" ["seo_title"]=> string(44) "Disky pre Mercedes GL63 AMG X166 (2012-2015)" } [2391]=> array(2) { ["lang_id"]=> string(2) "14" ["seo_title"]=> string(40) "Alufelnik Mercedes GL63 AMG X166 (2012+)" } [2392]=> array(2) { ["lang_id"]=> string(2) "15" ["seo_title"]=> string(42) "Jantes pour Mercedes GL63 AMG X166 (2012+)" } [2393]=> array(2) { ["lang_id"]=> string(2) "16" ["seo_title"]=> string(52) "Диски для Mercedes GL63 AMG X166 (2012-2015)" } [2394]=> array(2) { ["lang_id"]=> string(1) "1" ["seo_title"]=> string(34) "Felgi do Mercedes GLA X156 (2013+)" } [2395]=> array(2) { ["lang_id"]=> string(1) "3" ["seo_title"]=> string(36) "Wheels for Mercedes GLA X156 (2013+)" } [2396]=> array(2) { ["lang_id"]=> string(1) "5" ["seo_title"]=> string(37) "Velgen voor Mercedes GLA X156 (2013+)" } [2397]=> array(2) { ["lang_id"]=> string(1) "6" ["seo_title"]=> string(36) "Cerchi per Mercedes GLA X156 (2013+)" } [2398]=> array(2) { ["lang_id"]=> string(1) "7" ["seo_title"]=> string(38) "Llantas para Mercedes GLA X156 (2013+)" } [2399]=> array(2) { ["lang_id"]=> string(1) "8" ["seo_title"]=> string(37) "Felgen für Mercedes GLA X156 (2013+)" } [2400]=> array(2) { ["lang_id"]=> string(1) "9" ["seo_title"]=> string(38) "Fälgar till Mercedes GLA X156 (2013+)" } [2401]=> array(2) { ["lang_id"]=> string(2) "10" ["seo_title"]=> string(35) "Disky pro Mercedes GLA X156 (2013+)" } [2402]=> array(2) { ["lang_id"]=> string(2) "11" ["seo_title"]=> string(40) "Ratlankiai už Mercedes GLA X156 (2013+)" } [2403]=> array(2) { ["lang_id"]=> string(2) "12" ["seo_title"]=> string(38) "Jante pentru Mercedes GLA X156 (2013+)" } [2404]=> array(2) { ["lang_id"]=> string(2) "13" ["seo_title"]=> string(35) "Disky pre Mercedes GLA X156 (2013+)" } [2405]=> array(2) { ["lang_id"]=> string(2) "14" ["seo_title"]=> string(35) "Alufelnik Mercedes GLA X156 (2013+)" } [2406]=> array(2) { ["lang_id"]=> string(2) "15" ["seo_title"]=> string(37) "Jantes pour Mercedes GLA X156 (2013+)" } [2407]=> array(2) { ["lang_id"]=> string(2) "16" ["seo_title"]=> string(43) "Диски для Mercedes GLA X156 (2013+)" } [2408]=> array(2) { ["lang_id"]=> string(1) "1" ["seo_title"]=> string(40) "Felgi do Mercedes GLA45 AMG X156 (2013+)" } [2409]=> array(2) { ["lang_id"]=> string(1) "3" ["seo_title"]=> string(42) "Wheels for Mercedes GLA45 AMG X156 (2013+)" } [2410]=> array(2) { ["lang_id"]=> string(1) "5" ["seo_title"]=> string(43) "Velgen voor Mercedes GLA45 AMG X156 (2013+)" } [2411]=> array(2) { ["lang_id"]=> string(1) "6" ["seo_title"]=> string(42) "Cerchi per Mercedes GLA45 AMG X156 (2013+)" } [2412]=> array(2) { ["lang_id"]=> string(1) "7" ["seo_title"]=> string(44) "Llantas para Mercedes GLA45 AMG X156 (2013+)" } [2413]=> array(2) { ["lang_id"]=> string(1) "8" ["seo_title"]=> string(43) "Felgen für Mercedes GLA45 AMG X156 (2013+)" } [2414]=> array(2) { ["lang_id"]=> string(1) "9" ["seo_title"]=> string(44) "Fälgar till Mercedes GLA45 AMG X156 (2013+)" } [2415]=> array(2) { ["lang_id"]=> string(2) "10" ["seo_title"]=> string(41) "Disky pro Mercedes GLA45 AMG X156 (2013+)" } [2416]=> array(2) { ["lang_id"]=> string(2) "11" ["seo_title"]=> string(46) "Ratlankiai už Mercedes GLA45 AMG X156 (2013+)" } [2417]=> array(2) { ["lang_id"]=> string(2) "12" ["seo_title"]=> string(44) "Jante pentru Mercedes GLA45 AMG X156 (2013+)" } [2418]=> array(2) { ["lang_id"]=> string(2) "13" ["seo_title"]=> string(41) "Disky pre Mercedes GLA45 AMG X156 (2013+)" } [2419]=> array(2) { ["lang_id"]=> string(2) "14" ["seo_title"]=> string(41) "Alufelnik Mercedes GLA45 AMG X156 (2013+)" } [2420]=> array(2) { ["lang_id"]=> string(2) "15" ["seo_title"]=> string(43) "Jantes pour Mercedes GLA45 AMG X156 (2013+)" } [2421]=> array(2) { ["lang_id"]=> string(2) "16" ["seo_title"]=> string(49) "Диски для Mercedes GLA45 AMG X156 (2013+)" } [2422]=> array(2) { ["lang_id"]=> string(1) "1" ["seo_title"]=> string(31) "Felgi do Mercedes GLC I (2015+)" } [2423]=> array(2) { ["lang_id"]=> string(1) "3" ["seo_title"]=> string(33) "Wheels for Mercedes GLC I (2015+)" } [2424]=> array(2) { ["lang_id"]=> string(1) "5" ["seo_title"]=> string(34) "Velgen voor Mercedes GLC I (2015+)" } [2425]=> array(2) { ["lang_id"]=> string(1) "6" ["seo_title"]=> string(33) "Cerchi per Mercedes GLC I (2015+)" } [2426]=> array(2) { ["lang_id"]=> string(1) "7" ["seo_title"]=> string(35) "Llantas para Mercedes GLC I (2015+)" } [2427]=> array(2) { ["lang_id"]=> string(1) "8" ["seo_title"]=> string(34) "Felgen für Mercedes GLC I (2015+)" } [2428]=> array(2) { ["lang_id"]=> string(1) "9" ["seo_title"]=> string(35) "Fälgar till Mercedes GLC I (2015+)" } [2429]=> array(2) { ["lang_id"]=> string(2) "10" ["seo_title"]=> string(32) "Disky pro Mercedes GLC I (2015+)" } [2430]=> array(2) { ["lang_id"]=> string(2) "11" ["seo_title"]=> string(37) "Ratlankiai už Mercedes GLC I (2015+)" } [2431]=> array(2) { ["lang_id"]=> string(2) "12" ["seo_title"]=> string(35) "Jante pentru Mercedes GLC I (2015+)" } [2432]=> array(2) { ["lang_id"]=> string(2) "13" ["seo_title"]=> string(32) "Disky pre Mercedes GLC I (2015+)" } [2433]=> array(2) { ["lang_id"]=> string(2) "14" ["seo_title"]=> string(32) "Alufelnik Mercedes GLC I (2015+)" } [2434]=> array(2) { ["lang_id"]=> string(2) "15" ["seo_title"]=> string(34) "Jantes pour Mercedes GLC I (2015+)" } [2435]=> array(2) { ["lang_id"]=> string(2) "16" ["seo_title"]=> string(40) "Диски для Mercedes GLC I (2015+)" } [2436]=> array(2) { ["lang_id"]=> string(1) "1" ["seo_title"]=> string(37) "Felgi do Mercedes GLC I Coupe (2016+)" } [2437]=> array(2) { ["lang_id"]=> string(1) "3" ["seo_title"]=> string(39) "Wheels for Mercedes GLC I Coupe (2016+)" } [2438]=> array(2) { ["lang_id"]=> string(1) "5" ["seo_title"]=> string(40) "Velgen voor Mercedes GLC I Coupe (2016+)" } [2439]=> array(2) { ["lang_id"]=> string(1) "6" ["seo_title"]=> string(39) "Cerchi per Mercedes GLC I Coupe (2016+)" } [2440]=> array(2) { ["lang_id"]=> string(1) "7" ["seo_title"]=> string(41) "Llantas para Mercedes GLC I Coupe (2016+)" } [2441]=> array(2) { ["lang_id"]=> string(1) "8" ["seo_title"]=> string(40) "Felgen für Mercedes GLC I Coupe (2016+)" } [2442]=> array(2) { ["lang_id"]=> string(1) "9" ["seo_title"]=> string(41) "Fälgar till Mercedes GLC I Coupe (2016+)" } [2443]=> array(2) { ["lang_id"]=> string(2) "10" ["seo_title"]=> string(38) "Disky pro Mercedes GLC I Coupe (2016+)" } [2444]=> array(2) { ["lang_id"]=> string(2) "11" ["seo_title"]=> string(43) "Ratlankiai už Mercedes GLC I Coupe (2016+)" } [2445]=> array(2) { ["lang_id"]=> string(2) "12" ["seo_title"]=> string(41) "Jante pentru Mercedes GLC I Coupe (2016+)" } [2446]=> array(2) { ["lang_id"]=> string(2) "13" ["seo_title"]=> string(38) "Disky pre Mercedes GLC I Coupe (2016+)" } [2447]=> array(2) { ["lang_id"]=> string(2) "14" ["seo_title"]=> string(38) "Alufelnik Mercedes GLC I Coupe (2016+)" } [2448]=> array(2) { ["lang_id"]=> string(2) "15" ["seo_title"]=> string(40) "Jantes pour Mercedes GLC I Coupe (2016+)" } [2449]=> array(2) { ["lang_id"]=> string(2) "16" ["seo_title"]=> string(46) "Диски для Mercedes GLC I Coupe (2016+)" } [2450]=> array(2) { ["lang_id"]=> string(1) "1" ["seo_title"]=> string(39) "Felgi do Mercedes GLC 43/63 AMG (2015+)" } [2451]=> array(2) { ["lang_id"]=> string(1) "3" ["seo_title"]=> string(41) "Wheels for Mercedes GLC 43/63 AMG (2015+)" } [2452]=> array(2) { ["lang_id"]=> string(1) "5" ["seo_title"]=> string(42) "Velgen voor Mercedes GLC 43/63 AMG (2015+)" } [2453]=> array(2) { ["lang_id"]=> string(1) "6" ["seo_title"]=> string(41) "Cerchi per Mercedes GLC 43/63 AMG (2015+)" } [2454]=> array(2) { ["lang_id"]=> string(1) "7" ["seo_title"]=> string(43) "Llantas para Mercedes GLC 43/63 AMG (2015+)" } [2455]=> array(2) { ["lang_id"]=> string(1) "8" ["seo_title"]=> string(42) "Felgen für Mercedes GLC 43/63 AMG (2015+)" } [2456]=> array(2) { ["lang_id"]=> string(1) "9" ["seo_title"]=> string(43) "Fälgar till Mercedes GLC 43/63 AMG (2015+)" } [2457]=> array(2) { ["lang_id"]=> string(2) "10" ["seo_title"]=> string(40) "Disky pro Mercedes GLC 43/63 AMG (2015+)" } [2458]=> array(2) { ["lang_id"]=> string(2) "11" ["seo_title"]=> string(45) "Ratlankiai už Mercedes GLC 43/63 AMG (2015+)" } [2459]=> array(2) { ["lang_id"]=> string(2) "12" ["seo_title"]=> string(43) "Jante pentru Mercedes GLC 43/63 AMG (2015+)" } [2460]=> array(2) { ["lang_id"]=> string(2) "13" ["seo_title"]=> string(40) "Disky pre Mercedes GLC 43/63 AMG (2015+)" } [2461]=> array(2) { ["lang_id"]=> string(2) "14" ["seo_title"]=> string(40) "Alufelnik Mercedes GLC 43/63 AMG (2015+)" } [2462]=> array(2) { ["lang_id"]=> string(2) "15" ["seo_title"]=> string(42) "Jantes pour Mercedes GLC 43/63 AMG (2015+)" } [2463]=> array(2) { ["lang_id"]=> string(2) "16" ["seo_title"]=> string(48) "Диски для Mercedes GLC 43/63 AMG (2015+)" } [2464]=> array(2) { ["lang_id"]=> string(1) "1" ["seo_title"]=> string(47) "Felgi do Mercedes GLC 43/63 AMG I Coupe (2016+)" } [2465]=> array(2) { ["lang_id"]=> string(1) "3" ["seo_title"]=> string(49) "Wheels for Mercedes GLC 43/63 AMG I Coupe (2016+)" } [2466]=> array(2) { ["lang_id"]=> string(1) "5" ["seo_title"]=> string(50) "Velgen voor Mercedes GLC 43/63 AMG I Coupe (2016+)" } [2467]=> array(2) { ["lang_id"]=> string(1) "6" ["seo_title"]=> string(49) "Cerchi per Mercedes GLC 43/63 AMG I Coupe (2016+)" } [2468]=> array(2) { ["lang_id"]=> string(1) "7" ["seo_title"]=> string(51) "Llantas para Mercedes GLC 43/63 AMG I Coupe (2016+)" } [2469]=> array(2) { ["lang_id"]=> string(1) "8" ["seo_title"]=> string(50) "Felgen für Mercedes GLC 43/63 AMG I Coupe (2016+)" } [2470]=> array(2) { ["lang_id"]=> string(1) "9" ["seo_title"]=> string(51) "Fälgar till Mercedes GLC 43/63 AMG I Coupe (2016+)" } [2471]=> array(2) { ["lang_id"]=> string(2) "10" ["seo_title"]=> string(48) "Disky pro Mercedes GLC 43/63 AMG I Coupe (2016+)" } [2472]=> array(2) { ["lang_id"]=> string(2) "11" ["seo_title"]=> string(53) "Ratlankiai už Mercedes GLC 43/63 AMG I Coupe (2016+)" } [2473]=> array(2) { ["lang_id"]=> string(2) "12" ["seo_title"]=> string(51) "Jante pentru Mercedes GLC 43/63 AMG I Coupe (2016+)" } [2474]=> array(2) { ["lang_id"]=> string(2) "13" ["seo_title"]=> string(48) "Disky pre Mercedes GLC 43/63 AMG I Coupe (2016+)" } [2475]=> array(2) { ["lang_id"]=> string(2) "14" ["seo_title"]=> string(48) "Alufelnik Mercedes GLC 43/63 AMG I Coupe (2016+)" } [2476]=> array(2) { ["lang_id"]=> string(2) "15" ["seo_title"]=> string(50) "Jantes pour Mercedes GLC 43/63 AMG I Coupe (2016+)" } [2477]=> array(2) { ["lang_id"]=> string(2) "16" ["seo_title"]=> string(56) "Диски для Mercedes GLC 43/63 AMG I Coupe (2016+)" } [2478]=> array(2) { ["lang_id"]=> string(1) "1" ["seo_title"]=> string(38) "Felgi do Mercedes GLE W166 (2015-2018)" } [2479]=> array(2) { ["lang_id"]=> string(1) "3" ["seo_title"]=> string(40) "Wheels for Mercedes GLE W166 (2015-2018)" } [2480]=> array(2) { ["lang_id"]=> string(1) "5" ["seo_title"]=> string(41) "Velgen voor Mercedes GLE W166 (2015-2018)" } [2481]=> array(2) { ["lang_id"]=> string(1) "6" ["seo_title"]=> string(40) "Cerchi per Mercedes GLE W166 (2015-2018)" } [2482]=> array(2) { ["lang_id"]=> string(1) "7" ["seo_title"]=> string(42) "Llantas para Mercedes GLE W166 (2015-2018)" } [2483]=> array(2) { ["lang_id"]=> string(1) "8" ["seo_title"]=> string(41) "Felgen für Mercedes GLE W166 (2015-2018)" } [2484]=> array(2) { ["lang_id"]=> string(1) "9" ["seo_title"]=> string(42) "Fälgar till Mercedes GLE W166 (2015-2018)" } [2485]=> array(2) { ["lang_id"]=> string(2) "10" ["seo_title"]=> string(39) "Disky pro Mercedes GLE W166 (2015-2018)" } [2486]=> array(2) { ["lang_id"]=> string(2) "11" ["seo_title"]=> string(44) "Ratlankiai už Mercedes GLE W166 (2015-2018)" } [2487]=> array(2) { ["lang_id"]=> string(2) "12" ["seo_title"]=> string(42) "Jante pentru Mercedes GLE W166 (2015-2018)" } [2488]=> array(2) { ["lang_id"]=> string(2) "13" ["seo_title"]=> string(39) "Disky pre Mercedes GLE W166 (2015-2018)" } [2489]=> array(2) { ["lang_id"]=> string(2) "14" ["seo_title"]=> string(39) "Alufelnik Mercedes GLE W166 (2015-2018)" } [2490]=> array(2) { ["lang_id"]=> string(2) "15" ["seo_title"]=> string(41) "Jantes pour Mercedes GLE W166 (2015-2018)" } [2491]=> array(2) { ["lang_id"]=> string(2) "16" ["seo_title"]=> string(47) "Диски для Mercedes GLE W166 (2015-2018)" } [2492]=> array(2) { ["lang_id"]=> string(1) "1" ["seo_title"]=> string(48) "Felgi do Mercedes GLE 43/63 AMG W166 (2015-2018)" } [2493]=> array(2) { ["lang_id"]=> string(1) "3" ["seo_title"]=> string(50) "Wheels for Mercedes GLE 43/63 AMG W166 (2015-2018)" } [2494]=> array(2) { ["lang_id"]=> string(1) "5" ["seo_title"]=> string(51) "Velgen voor Mercedes GLE 43/63 AMG W166 (2015-2018)" } [2495]=> array(2) { ["lang_id"]=> string(1) "6" ["seo_title"]=> string(50) "Cerchi per Mercedes GLE 43/63 AMG W166 (2015-2018)" } [2496]=> array(2) { ["lang_id"]=> string(1) "7" ["seo_title"]=> string(52) "Llantas para Mercedes GLE 43/63 AMG W166 (2015-2018)" } [2497]=> array(2) { ["lang_id"]=> string(1) "8" ["seo_title"]=> string(51) "Felgen für Mercedes GLE 43/63 AMG W166 (2015-2018)" } [2498]=> array(2) { ["lang_id"]=> string(1) "9" ["seo_title"]=> string(52) "Fälgar till Mercedes GLE 43/63 AMG W166 (2015-2018)" } [2499]=> array(2) { ["lang_id"]=> string(2) "10" ["seo_title"]=> string(49) "Disky pro Mercedes GLE 43/63 AMG W166 (2015-2018)" } [2500]=> array(2) { ["lang_id"]=> string(2) "11" ["seo_title"]=> string(54) "Ratlankiai už Mercedes GLE 43/63 AMG W166 (2015-2018)" } [2501]=> array(2) { ["lang_id"]=> string(2) "12" ["seo_title"]=> string(52) "Jante pentru Mercedes GLE 43/63 AMG W166 (2015-2018)" } [2502]=> array(2) { ["lang_id"]=> string(2) "13" ["seo_title"]=> string(49) "Disky pre Mercedes GLE 43/63 AMG W166 (2015-2018)" } [2503]=> array(2) { ["lang_id"]=> string(2) "14" ["seo_title"]=> string(49) "Alufelnik Mercedes GLE 43/63 AMG W166 (2015-2018)" } [2504]=> array(2) { ["lang_id"]=> string(2) "15" ["seo_title"]=> string(51) "Jantes pour Mercedes GLE 43/63 AMG W166 (2015-2018)" } [2505]=> array(2) { ["lang_id"]=> string(2) "16" ["seo_title"]=> string(57) "Диски для Mercedes GLE 43/63 AMG W166 (2015-2018)" } [2506]=> array(2) { ["lang_id"]=> string(1) "1" ["seo_title"]=> string(44) "Felgi do Mercedes GLE Coupe C292 (2015-2018)" } [2507]=> array(2) { ["lang_id"]=> string(1) "3" ["seo_title"]=> string(46) "Wheels for Mercedes GLE Coupe C292 (2015-2018)" } [2508]=> array(2) { ["lang_id"]=> string(1) "5" ["seo_title"]=> string(47) "Velgen voor Mercedes GLE Coupe C292 (2015-2018)" } [2509]=> array(2) { ["lang_id"]=> string(1) "6" ["seo_title"]=> string(46) "Cerchi per Mercedes GLE Coupe C292 (2015-2018)" } [2510]=> array(2) { ["lang_id"]=> string(1) "7" ["seo_title"]=> string(48) "Llantas para Mercedes GLE Coupe C292 (2015-2018)" } [2511]=> array(2) { ["lang_id"]=> string(1) "8" ["seo_title"]=> string(47) "Felgen für Mercedes GLE Coupe C292 (2015-2018)" } [2512]=> array(2) { ["lang_id"]=> string(1) "9" ["seo_title"]=> string(48) "Fälgar till Mercedes GLE Coupe C292 (2015-2018)" } [2513]=> array(2) { ["lang_id"]=> string(2) "10" ["seo_title"]=> string(45) "Disky pro Mercedes GLE Coupe C292 (2015-2018)" } [2514]=> array(2) { ["lang_id"]=> string(2) "11" ["seo_title"]=> string(50) "Ratlankiai už Mercedes GLE Coupe C292 (2015-2018)" } [2515]=> array(2) { ["lang_id"]=> string(2) "12" ["seo_title"]=> string(48) "Jante pentru Mercedes GLE Coupe C292 (2015-2018)" } [2516]=> array(2) { ["lang_id"]=> string(2) "13" ["seo_title"]=> string(45) "Disky pre Mercedes GLE Coupe C292 (2015-2018)" } [2517]=> array(2) { ["lang_id"]=> string(2) "14" ["seo_title"]=> string(45) "Alufelnik Mercedes GLE Coupe C292 (2015-2018)" } [2518]=> array(2) { ["lang_id"]=> string(2) "15" ["seo_title"]=> string(47) "Jantes pour Mercedes GLE Coupe C292 (2015-2018)" } [2519]=> array(2) { ["lang_id"]=> string(2) "16" ["seo_title"]=> string(53) "Диски для Mercedes GLE Coupe C292 (2015-2018)" } [2520]=> array(2) { ["lang_id"]=> string(1) "1" ["seo_title"]=> string(50) "Felgi do Mercedes GLE Coupe 43/63 AMG C292 (2015+)" } [2521]=> array(2) { ["lang_id"]=> string(1) "3" ["seo_title"]=> string(52) "Wheels for Mercedes GLE 43/63 AMG Coupe C292 (2015+)" } [2522]=> array(2) { ["lang_id"]=> string(1) "5" ["seo_title"]=> string(53) "Velgen voor Mercedes GLE 43/63 AMG Coupe C292 (2015+)" } [2523]=> array(2) { ["lang_id"]=> string(1) "6" ["seo_title"]=> string(52) "Cerchi per Mercedes GLE 43/63 AMG Coupe C292 (2015+)" } [2524]=> array(2) { ["lang_id"]=> string(1) "7" ["seo_title"]=> string(54) "Llantas para Mercedes GLE 43/63 AMG Coupe C292 (2015+)" } [2525]=> array(2) { ["lang_id"]=> string(1) "8" ["seo_title"]=> string(53) "Felgen für Mercedes GLE 43/63 AMG Coupe C292 (2015+)" } [2526]=> array(2) { ["lang_id"]=> string(1) "9" ["seo_title"]=> string(54) "Fälgar till Mercedes GLE 43/63 AMG Coupe C292 (2015+)" } [2527]=> array(2) { ["lang_id"]=> string(2) "10" ["seo_title"]=> string(51) "Disky pro Mercedes GLE Coupe 43/63 AMG C292 (2015+)" } [2528]=> array(2) { ["lang_id"]=> string(2) "11" ["seo_title"]=> string(56) "Ratlankiai už Mercedes GLE 43/63 AMG Coupe C292 (2015+)" } [2529]=> array(2) { ["lang_id"]=> string(2) "12" ["seo_title"]=> string(54) "Jante pentru Mercedes GLE 43/63 AMG Coupe C292 (2015+)" } [2530]=> array(2) { ["lang_id"]=> string(2) "13" ["seo_title"]=> string(51) "Disky pre Mercedes GLE Coupe 43/63 AMG C292 (2015+)" } [2531]=> array(2) { ["lang_id"]=> string(2) "14" ["seo_title"]=> string(51) "Alufelnik Mercedes GLE 43/63 AMG Coupe C292 (2015+)" } [2532]=> array(2) { ["lang_id"]=> string(2) "15" ["seo_title"]=> string(53) "Jantes pour Mercedes GLE 43/63 AMG Coupe C292 (2015+)" } [2533]=> array(2) { ["lang_id"]=> string(2) "16" ["seo_title"]=> string(59) "Диски для Mercedes GLE Coupe 43/63 AMG C292 (2015+)" } [2534]=> array(2) { ["lang_id"]=> string(1) "1" ["seo_title"]=> string(34) "Felgi do Mercedes GLE V167 (2019+)" } [2535]=> array(2) { ["lang_id"]=> string(1) "3" ["seo_title"]=> string(36) "Wheels for Mercedes GLE V167 (2018+)" } [2536]=> array(2) { ["lang_id"]=> string(1) "5" ["seo_title"]=> string(37) "Velgen voor Mercedes GLE V167 (2018+)" } [2537]=> array(2) { ["lang_id"]=> string(1) "6" ["seo_title"]=> string(36) "Cerchi per Mercedes GLE V167 (2018+)" } [2538]=> array(2) { ["lang_id"]=> string(1) "7" ["seo_title"]=> string(38) "Llantas para Mercedes GLE V167 (2018+)" } [2539]=> array(2) { ["lang_id"]=> string(1) "8" ["seo_title"]=> string(37) "Felgen für Mercedes GLE V167 (2018+)" } [2540]=> array(2) { ["lang_id"]=> string(1) "9" ["seo_title"]=> string(38) "Fälgar till Mercedes GLE V167 (2018+)" } [2541]=> array(2) { ["lang_id"]=> string(2) "10" ["seo_title"]=> string(35) "Disky pro Mercedes GLE V167 (2019+)" } [2542]=> array(2) { ["lang_id"]=> string(2) "11" ["seo_title"]=> string(40) "Ratlankiai už Mercedes GLE V167 (2018+)" } [2543]=> array(2) { ["lang_id"]=> string(2) "12" ["seo_title"]=> string(38) "Jante pentru Mercedes GLE V167 (2018+)" } [2544]=> array(2) { ["lang_id"]=> string(2) "13" ["seo_title"]=> string(35) "Disky pre Mercedes GLE V167 (2019+)" } [2545]=> array(2) { ["lang_id"]=> string(2) "14" ["seo_title"]=> string(35) "Alufelnik Mercedes GLE V167 (2018+)" } [2546]=> array(2) { ["lang_id"]=> string(2) "15" ["seo_title"]=> string(37) "Jantes pour Mercedes GLE V167 (2018+)" } [2547]=> array(2) { ["lang_id"]=> string(2) "16" ["seo_title"]=> string(43) "Диски для Mercedes GLE V167 (2019+)" } [2548]=> array(2) { ["lang_id"]=> string(1) "1" ["seo_title"]=> string(40) "Felgi do Mercedes GLE Coupe C167 (2019+)" } [2549]=> array(2) { ["lang_id"]=> string(1) "3" ["seo_title"]=> string(42) "Wheels for Mercedes GLE Coupe C167 (2019+)" } [2550]=> array(2) { ["lang_id"]=> string(1) "5" ["seo_title"]=> string(43) "Velgen voor Mercedes GLE Coupe C167 (2019+)" } [2551]=> array(2) { ["lang_id"]=> string(1) "6" ["seo_title"]=> string(42) "Cerchi per Mercedes GLE Coupe C167 (2019+)" } [2552]=> array(2) { ["lang_id"]=> string(1) "7" ["seo_title"]=> string(44) "Llantas para Mercedes GLE Coupe C167 (2019+)" } [2553]=> array(2) { ["lang_id"]=> string(1) "8" ["seo_title"]=> string(43) "Felgen für Mercedes GLE Coupe C167 (2019+)" } [2554]=> array(2) { ["lang_id"]=> string(1) "9" ["seo_title"]=> string(44) "Fälgar till Mercedes GLE Coupe C167 (2019+)" } [2555]=> array(2) { ["lang_id"]=> string(2) "10" ["seo_title"]=> string(41) "Disky pro Mercedes GLE Coupe C167 (2019+)" } [2556]=> array(2) { ["lang_id"]=> string(2) "11" ["seo_title"]=> string(46) "Ratlankiai už Mercedes GLE Coupe C167 (2019+)" } [2557]=> array(2) { ["lang_id"]=> string(2) "12" ["seo_title"]=> string(44) "Jante pentru Mercedes GLE Coupe C167 (2019+)" } [2558]=> array(2) { ["lang_id"]=> string(2) "13" ["seo_title"]=> string(41) "Disky pre Mercedes GLE Coupe C167 (2019+)" } [2559]=> array(2) { ["lang_id"]=> string(2) "14" ["seo_title"]=> string(41) "Alufelnik Mercedes GLE Coupe C167 (2019+)" } [2560]=> array(2) { ["lang_id"]=> string(2) "15" ["seo_title"]=> string(43) "Jantes pour Mercedes GLE Coupe C167 (2019+)" } [2561]=> array(2) { ["lang_id"]=> string(2) "16" ["seo_title"]=> string(49) "Диски для Mercedes GLE Coupe C167 (2019+)" } [2562]=> array(2) { ["lang_id"]=> string(1) "1" ["seo_title"]=> string(34) "Felgi do Mercedes GLK X204 (2008+)" } [2563]=> array(2) { ["lang_id"]=> string(1) "3" ["seo_title"]=> string(36) "Wheels for Mercedes GLK X204 (2008+)" } [2564]=> array(2) { ["lang_id"]=> string(1) "5" ["seo_title"]=> string(37) "Velgen voor Mercedes GLK X204 (2008+)" } [2565]=> array(2) { ["lang_id"]=> string(1) "6" ["seo_title"]=> string(36) "Cerchi per Mercedes GLK X204 (2008+)" } [2566]=> array(2) { ["lang_id"]=> string(1) "7" ["seo_title"]=> string(38) "Llantas para Mercedes GLK X204 (2008+)" } [2567]=> array(2) { ["lang_id"]=> string(1) "8" ["seo_title"]=> string(37) "Felgen für Mercedes GLK X204 (2008+)" } [2568]=> array(2) { ["lang_id"]=> string(1) "9" ["seo_title"]=> string(38) "Fälgar till Mercedes GLK X204 (2008+)" } [2569]=> array(2) { ["lang_id"]=> string(2) "10" ["seo_title"]=> string(35) "Disky pro Mercedes GLK X204 (2008+)" } [2570]=> array(2) { ["lang_id"]=> string(2) "11" ["seo_title"]=> string(40) "Ratlankiai už Mercedes GLK X204 (2008+)" } [2571]=> array(2) { ["lang_id"]=> string(2) "12" ["seo_title"]=> string(38) "Jante pentru Mercedes GLK X204 (2008+)" } [2572]=> array(2) { ["lang_id"]=> string(2) "13" ["seo_title"]=> string(35) "Disky pre Mercedes GLK X204 (2008+)" } [2573]=> array(2) { ["lang_id"]=> string(2) "14" ["seo_title"]=> string(35) "Alufelnik Mercedes GLK X204 (2008+)" } [2574]=> array(2) { ["lang_id"]=> string(2) "15" ["seo_title"]=> string(37) "Jantes pour Mercedes GLK X204 (2008+)" } [2575]=> array(2) { ["lang_id"]=> string(2) "16" ["seo_title"]=> string(43) "Диски для Mercedes GLK X204 (2008+)" } [2576]=> array(2) { ["lang_id"]=> string(1) "1" ["seo_title"]=> string(38) "Felgi do Mercedes GLS X166 (2015-2019)" } [2577]=> array(2) { ["lang_id"]=> string(1) "3" ["seo_title"]=> string(33) "Wheels for Mercedes GLS I (2015+)" } [2578]=> array(2) { ["lang_id"]=> string(1) "5" ["seo_title"]=> string(34) "Velgen voor Mercedes GLS I (2015+)" } [2579]=> array(2) { ["lang_id"]=> string(1) "6" ["seo_title"]=> string(33) "Cerchi per Mercedes GLS I (2015+)" } [2580]=> array(2) { ["lang_id"]=> string(1) "7" ["seo_title"]=> string(35) "Llantas para Mercedes GLS I (2015+)" } [2581]=> array(2) { ["lang_id"]=> string(1) "8" ["seo_title"]=> string(34) "Felgen für Mercedes GLS I (2015+)" } [2582]=> array(2) { ["lang_id"]=> string(1) "9" ["seo_title"]=> string(35) "Fälgar till Mercedes GLS I (2015+)" } [2583]=> array(2) { ["lang_id"]=> string(2) "10" ["seo_title"]=> string(39) "Disky pro Mercedes GLS X166 (2015-2019)" } [2584]=> array(2) { ["lang_id"]=> string(2) "11" ["seo_title"]=> string(37) "Ratlankiai už Mercedes GLS I (2015+)" } [2585]=> array(2) { ["lang_id"]=> string(2) "12" ["seo_title"]=> string(35) "Jante pentru Mercedes GLS I (2015+)" } [2586]=> array(2) { ["lang_id"]=> string(2) "13" ["seo_title"]=> string(39) "Disky pre Mercedes GLS X166 (2015-2019)" } [2587]=> array(2) { ["lang_id"]=> string(2) "14" ["seo_title"]=> string(32) "Alufelnik Mercedes GLS I (2015+)" } [2588]=> array(2) { ["lang_id"]=> string(2) "15" ["seo_title"]=> string(34) "Jantes pour Mercedes GLS I (2015+)" } [2589]=> array(2) { ["lang_id"]=> string(2) "16" ["seo_title"]=> string(47) "Диски для Mercedes GLS X166 (2015-2019)" } [2590]=> array(2) { ["lang_id"]=> string(1) "1" ["seo_title"]=> string(44) "Felgi do Mercedes GLS63 AMG X166 (2015-2019)" } [2591]=> array(2) { ["lang_id"]=> string(1) "3" ["seo_title"]=> string(46) "Wheels for Mercedes GLS63 AMG X166 (2015-2019)" } [2592]=> array(2) { ["lang_id"]=> string(1) "5" ["seo_title"]=> string(47) "Velgen voor Mercedes GLS63 AMG X166 (2015-2019)" } [2593]=> array(2) { ["lang_id"]=> string(1) "6" ["seo_title"]=> string(46) "Cerchi per Mercedes GLS63 AMG X166 (2015-2019)" } [2594]=> array(2) { ["lang_id"]=> string(1) "7" ["seo_title"]=> string(48) "Llantas para Mercedes GLS63 AMG X166 (2015-2019)" } [2595]=> array(2) { ["lang_id"]=> string(1) "8" ["seo_title"]=> string(47) "Felgen für Mercedes GLS63 AMG X166 (2015-2019)" } [2596]=> array(2) { ["lang_id"]=> string(1) "9" ["seo_title"]=> string(48) "Fälgar till Mercedes GLS63 AMG X166 (2015-2019)" } [2597]=> array(2) { ["lang_id"]=> string(2) "10" ["seo_title"]=> string(45) "Disky pro Mercedes GLS63 AMG X166 (2015-2019)" } [2598]=> array(2) { ["lang_id"]=> string(2) "11" ["seo_title"]=> string(50) "Ratlankiai už Mercedes GLS63 AMG X166 (2015-2019)" } [2599]=> array(2) { ["lang_id"]=> string(2) "12" ["seo_title"]=> string(48) "Jante pentru Mercedes GLS63 AMG X166 (2015-2019)" } [2600]=> array(2) { ["lang_id"]=> string(2) "13" ["seo_title"]=> string(45) "Disky pre Mercedes GLS63 AMG X166 (2015-2019)" } [2601]=> array(2) { ["lang_id"]=> string(2) "14" ["seo_title"]=> string(45) "Alufelnik Mercedes GLS63 AMG X166 (2015-2019)" } [2602]=> array(2) { ["lang_id"]=> string(2) "15" ["seo_title"]=> string(47) "Jantes pour Mercedes GLS63 AMG X166 (2015-2019)" } [2603]=> array(2) { ["lang_id"]=> string(2) "16" ["seo_title"]=> string(53) "Диски для Mercedes GLS63 AMG X166 (2015-2019)" } [2604]=> array(2) { ["lang_id"]=> string(1) "1" ["seo_title"]=> string(34) "Felgi do Mercedes GLS X167 (2019+)" } [2605]=> array(2) { ["lang_id"]=> string(1) "3" ["seo_title"]=> string(36) "Wheels for Mercedes GLS X167 (2019+)" } [2606]=> array(2) { ["lang_id"]=> string(1) "5" ["seo_title"]=> string(37) "Velgen voor Mercedes GLS X167 (2019+)" } [2607]=> array(2) { ["lang_id"]=> string(1) "6" ["seo_title"]=> string(36) "Cerchi per Mercedes GLS X167 (2019+)" } [2608]=> array(2) { ["lang_id"]=> string(1) "7" ["seo_title"]=> string(38) "Llantas para Mercedes GLS X167 (2019+)" } [2609]=> array(2) { ["lang_id"]=> string(1) "8" ["seo_title"]=> string(37) "Felgen für Mercedes GLS X167 (2019+)" } [2610]=> array(2) { ["lang_id"]=> string(1) "9" ["seo_title"]=> string(38) "Fälgar till Mercedes GLS X167 (2019+)" } [2611]=> array(2) { ["lang_id"]=> string(2) "10" ["seo_title"]=> string(35) "Disky pro Mercedes GLS X167 (2019+)" } [2612]=> array(2) { ["lang_id"]=> string(2) "11" ["seo_title"]=> string(40) "Ratlankiai už Mercedes GLS X167 (2019+)" } [2613]=> array(2) { ["lang_id"]=> string(2) "12" ["seo_title"]=> string(38) "Jante pentru Mercedes GLS X167 (2019+)" } [2614]=> array(2) { ["lang_id"]=> string(2) "13" ["seo_title"]=> string(35) "Disky pre Mercedes GLS X167 (2019+)" } [2615]=> array(2) { ["lang_id"]=> string(2) "14" ["seo_title"]=> string(35) "Alufelnik Mercedes GLS X167 (2019+)" } [2616]=> array(2) { ["lang_id"]=> string(2) "15" ["seo_title"]=> string(37) "Jantes pour Mercedes GLS X167 (2019+)" } [2617]=> array(2) { ["lang_id"]=> string(2) "16" ["seo_title"]=> string(43) "Диски для Mercedes GLS X167 (2019+)" } [2618]=> array(2) { ["lang_id"]=> string(1) "1" ["seo_title"]=> string(33) "Felgi do Mercedes ML W166 (2011+)" } [2619]=> array(2) { ["lang_id"]=> string(1) "3" ["seo_title"]=> string(35) "Wheels for Mercedes ML W166 (2011+)" } [2620]=> array(2) { ["lang_id"]=> string(1) "5" ["seo_title"]=> string(36) "Velgen voor Mercedes ML W166 (2011+)" } [2621]=> array(2) { ["lang_id"]=> string(1) "6" ["seo_title"]=> string(35) "Cerchi per Mercedes ML W166 (2011+)" } [2622]=> array(2) { ["lang_id"]=> string(1) "7" ["seo_title"]=> string(37) "Llantas para Mercedes ML W166 (2011+)" } [2623]=> array(2) { ["lang_id"]=> string(1) "8" ["seo_title"]=> string(36) "Felgen für Mercedes ML W166 (2011+)" } [2624]=> array(2) { ["lang_id"]=> string(1) "9" ["seo_title"]=> string(37) "Fälgar till Mercedes ML W166 (2011+)" } [2625]=> array(2) { ["lang_id"]=> string(2) "10" ["seo_title"]=> string(34) "Disky pro Mercedes ML W166 (2011+)" } [2626]=> array(2) { ["lang_id"]=> string(2) "11" ["seo_title"]=> string(39) "Ratlankiai už Mercedes ML W166 (2011+)" } [2627]=> array(2) { ["lang_id"]=> string(2) "12" ["seo_title"]=> string(37) "Jante pentru Mercedes ML W166 (2011+)" } [2628]=> array(2) { ["lang_id"]=> string(2) "13" ["seo_title"]=> string(34) "Disky pre Mercedes ML W166 (2011+)" } [2629]=> array(2) { ["lang_id"]=> string(2) "14" ["seo_title"]=> string(34) "Alufelnik Mercedes ML W166 (2011+)" } [2630]=> array(2) { ["lang_id"]=> string(2) "15" ["seo_title"]=> string(36) "Jantes pour Mercedes ML W166 (2011+)" } [2631]=> array(2) { ["lang_id"]=> string(2) "16" ["seo_title"]=> string(42) "Диски для Mercedes ML W166 (2011+)" } [2632]=> array(2) { ["lang_id"]=> string(1) "1" ["seo_title"]=> string(39) "Felgi do Mercedes ML63 AMG W166 (2011+)" } [2633]=> array(2) { ["lang_id"]=> string(1) "3" ["seo_title"]=> string(41) "Wheels for Mercedes ML63 AMG W166 (2011+)" } [2634]=> array(2) { ["lang_id"]=> string(1) "5" ["seo_title"]=> string(42) "Velgen voor Mercedes ML63 AMG W166 (2011+)" } [2635]=> array(2) { ["lang_id"]=> string(1) "6" ["seo_title"]=> string(41) "Cerchi per Mercedes ML63 AMG W166 (2011+)" } [2636]=> array(2) { ["lang_id"]=> string(1) "7" ["seo_title"]=> string(43) "Llantas para Mercedes ML63 AMG W166 (2011+)" } [2637]=> array(2) { ["lang_id"]=> string(1) "8" ["seo_title"]=> string(42) "Felgen für Mercedes ML63 AMG W166 (2011+)" } [2638]=> array(2) { ["lang_id"]=> string(1) "9" ["seo_title"]=> string(43) "Fälgar till Mercedes ML63 AMG W166 (2011+)" } [2639]=> array(2) { ["lang_id"]=> string(2) "10" ["seo_title"]=> string(40) "Disky pro Mercedes ML63 AMG W166 (2011+)" } [2640]=> array(2) { ["lang_id"]=> string(2) "11" ["seo_title"]=> string(45) "Ratlankiai už Mercedes ML63 AMG W166 (2011+)" } [2641]=> array(2) { ["lang_id"]=> string(2) "12" ["seo_title"]=> string(43) "Jante pentru Mercedes ML63 AMG W166 (2011+)" } [2642]=> array(2) { ["lang_id"]=> string(2) "13" ["seo_title"]=> string(40) "Disky pre Mercedes ML63 AMG W166 (2011+)" } [2643]=> array(2) { ["lang_id"]=> string(2) "14" ["seo_title"]=> string(40) "Alufelnik Mercedes ML63 AMG W166 (2011+)" } [2644]=> array(2) { ["lang_id"]=> string(2) "15" ["seo_title"]=> string(42) "Jantes pour Mercedes ML63 AMG W166 (2011+)" } [2645]=> array(2) { ["lang_id"]=> string(2) "16" ["seo_title"]=> string(48) "Диски для Mercedes ML63 AMG W166 (2011+)" } [2646]=> array(2) { ["lang_id"]=> string(1) "1" ["seo_title"]=> string(38) "Felgi do Mercedes SLC R172 (2012-2018)" } [2647]=> array(2) { ["lang_id"]=> string(1) "3" ["seo_title"]=> string(36) "Wheels for Mercedes SLC R172 (2012+)" } [2648]=> array(2) { ["lang_id"]=> string(1) "5" ["seo_title"]=> string(37) "Velgen voor Mercedes SLC R172 (2012+)" } [2649]=> array(2) { ["lang_id"]=> string(1) "6" ["seo_title"]=> string(36) "Cerchi per Mercedes SLC R172 (2012+)" } [2650]=> array(2) { ["lang_id"]=> string(1) "7" ["seo_title"]=> string(38) "Llantas para Mercedes SLC R172 (2012+)" } [2651]=> array(2) { ["lang_id"]=> string(1) "8" ["seo_title"]=> string(37) "Felgen für Mercedes SLC R172 (2012+)" } [2652]=> array(2) { ["lang_id"]=> string(1) "9" ["seo_title"]=> string(38) "Fälgar till Mercedes SLC R172 (2012+)" } [2653]=> array(2) { ["lang_id"]=> string(2) "10" ["seo_title"]=> string(39) "Disky pro Mercedes SLC R172 (2012-2018)" } [2654]=> array(2) { ["lang_id"]=> string(2) "11" ["seo_title"]=> string(40) "Ratlankiai už Mercedes SLC R172 (2012+)" } [2655]=> array(2) { ["lang_id"]=> string(2) "12" ["seo_title"]=> string(38) "Jante pentru Mercedes SLC R172 (2012+)" } [2656]=> array(2) { ["lang_id"]=> string(2) "13" ["seo_title"]=> string(39) "Disky pre Mercedes SLC R172 (2012-2018)" } [2657]=> array(2) { ["lang_id"]=> string(2) "14" ["seo_title"]=> string(35) "Alufelnik Mercedes SLC R172 (2012+)" } [2658]=> array(2) { ["lang_id"]=> string(2) "15" ["seo_title"]=> string(37) "Jantes pour Mercedes SLC R172 (2012+)" } [2659]=> array(2) { ["lang_id"]=> string(2) "16" ["seo_title"]=> string(47) "Диски для Mercedes SLC R172 (2012-2018)" } [2660]=> array(2) { ["lang_id"]=> string(1) "1" ["seo_title"]=> string(38) "Felgi do Mercedes SLK R172 (2011-2016)" } [2661]=> array(2) { ["lang_id"]=> string(1) "3" ["seo_title"]=> string(36) "Wheels for Mercedes SLK R172 (2011+)" } [2662]=> array(2) { ["lang_id"]=> string(1) "5" ["seo_title"]=> string(37) "Velgen voor Mercedes SLK R172 (2011+)" } [2663]=> array(2) { ["lang_id"]=> string(1) "6" ["seo_title"]=> string(36) "Cerchi per Mercedes SLK R172 (2011+)" } [2664]=> array(2) { ["lang_id"]=> string(1) "7" ["seo_title"]=> string(38) "Llantas para Mercedes SLK R172 (2011+)" } [2665]=> array(2) { ["lang_id"]=> string(1) "8" ["seo_title"]=> string(37) "Felgen für Mercedes SLK R172 (2011+)" } [2666]=> array(2) { ["lang_id"]=> string(1) "9" ["seo_title"]=> string(38) "Fälgar till Mercedes SLK R172 (2011+)" } [2667]=> array(2) { ["lang_id"]=> string(2) "10" ["seo_title"]=> string(39) "Disky pro Mercedes SLK R172 (2011-2016)" } [2668]=> array(2) { ["lang_id"]=> string(2) "11" ["seo_title"]=> string(40) "Ratlankiai už Mercedes SLK R172 (2011+)" } [2669]=> array(2) { ["lang_id"]=> string(2) "12" ["seo_title"]=> string(38) "Jante pentru Mercedes SLK R172 (2011+)" } [2670]=> array(2) { ["lang_id"]=> string(2) "13" ["seo_title"]=> string(39) "Disky pre Mercedes SLK R172 (2011-2016)" } [2671]=> array(2) { ["lang_id"]=> string(2) "14" ["seo_title"]=> string(35) "Alufelnik Mercedes SLK R172 (2011+)" } [2672]=> array(2) { ["lang_id"]=> string(2) "15" ["seo_title"]=> string(37) "Jantes pour Mercedes SLK R172 (2011+)" } [2673]=> array(2) { ["lang_id"]=> string(2) "16" ["seo_title"]=> string(47) "Диски для Mercedes SLK R172 (2011-2016)" } [2674]=> array(2) { ["lang_id"]=> string(1) "1" ["seo_title"]=> string(30) "Felgi do Mercedes V klasa W447" } [2675]=> array(2) { ["lang_id"]=> string(1) "3" ["seo_title"]=> string(32) "Wheels for Mercedes V-klasa W447" } [2676]=> array(2) { ["lang_id"]=> string(1) "5" ["seo_title"]=> string(33) "Velgen voor Mercedes V-klasa W447" } [2677]=> array(2) { ["lang_id"]=> string(1) "6" ["seo_title"]=> string(32) "Cerchi per Mercedes V-klasa W447" } [2678]=> array(2) { ["lang_id"]=> string(1) "7" ["seo_title"]=> string(34) "Llantas para Mercedes V-klasa W447" } [2679]=> array(2) { ["lang_id"]=> string(1) "8" ["seo_title"]=> string(33) "Felgen für Mercedes V-klasa W447" } [2680]=> array(2) { ["lang_id"]=> string(1) "9" ["seo_title"]=> string(34) "Fälgar till Mercedes V-klasa W447" } [2681]=> array(2) { ["lang_id"]=> string(2) "10" ["seo_title"]=> string(31) "Disky pro Mercedes V klasa W447" } [2682]=> array(2) { ["lang_id"]=> string(2) "11" ["seo_title"]=> string(36) "Ratlankiai už Mercedes V-klasa W447" } [2683]=> array(2) { ["lang_id"]=> string(2) "12" ["seo_title"]=> string(34) "Jante pentru Mercedes V-klasa W447" } [2684]=> array(2) { ["lang_id"]=> string(2) "13" ["seo_title"]=> string(31) "Disky pre Mercedes V klasa W447" } [2685]=> array(2) { ["lang_id"]=> string(2) "14" ["seo_title"]=> string(31) "Alufelnik Mercedes V-klasa W447" } [2686]=> array(2) { ["lang_id"]=> string(2) "15" ["seo_title"]=> string(33) "Jantes pour Mercedes V-klasa W447" } [2687]=> array(2) { ["lang_id"]=> string(2) "16" ["seo_title"]=> string(39) "Диски для Mercedes V klasa W447" } [2688]=> array(2) { ["lang_id"]=> string(1) "1" ["seo_title"]=> string(25) "Felgi do Alfa Romeo Gulia" } [2689]=> array(2) { ["lang_id"]=> string(1) "3" ["seo_title"]=> string(27) "Wheels for Alfa Romeo Gulia" } [2690]=> array(2) { ["lang_id"]=> string(1) "5" ["seo_title"]=> string(28) "Velgen voor Alfa Romeo Gulia" } [2691]=> array(2) { ["lang_id"]=> string(1) "6" ["seo_title"]=> string(27) "Cerchi per Alfa Romeo Gulia" } [2692]=> array(2) { ["lang_id"]=> string(1) "7" ["seo_title"]=> string(29) "Llantas para Alfa Romeo Gulia" } [2693]=> array(2) { ["lang_id"]=> string(1) "8" ["seo_title"]=> string(28) "Felgen für Alfa Romeo Gulia" } [2694]=> array(2) { ["lang_id"]=> string(1) "9" ["seo_title"]=> string(29) "Fälgar till Alfa Romeo Gulia" } [2695]=> array(2) { ["lang_id"]=> string(2) "10" ["seo_title"]=> string(26) "Disky pro Alfa Romeo Gulia" } [2696]=> array(2) { ["lang_id"]=> string(2) "11" ["seo_title"]=> string(31) "Ratlankiai už Alfa Romeo Gulia" } [2697]=> array(2) { ["lang_id"]=> string(2) "12" ["seo_title"]=> string(29) "Jante pentru Alfa Romeo Gulia" } [2698]=> array(2) { ["lang_id"]=> string(2) "13" ["seo_title"]=> string(26) "Disky pre Alfa Romeo Gulia" } [2699]=> array(2) { ["lang_id"]=> string(2) "14" ["seo_title"]=> string(26) "Alufelnik Alfa Romeo Gulia" } [2700]=> array(2) { ["lang_id"]=> string(2) "15" ["seo_title"]=> string(28) "Jantes pour Alfa Romeo Gulia" } [2701]=> array(2) { ["lang_id"]=> string(2) "16" ["seo_title"]=> string(34) "Диски для Alfa Romeo Gulia" } [2702]=> array(2) { ["lang_id"]=> string(1) "1" ["seo_title"]=> string(27) "Felgi do Alfa Romeo Stelvio" } [2703]=> array(2) { ["lang_id"]=> string(1) "3" ["seo_title"]=> string(29) "Wheels for Alfa Romeo Stelvio" } [2704]=> array(2) { ["lang_id"]=> string(1) "5" ["seo_title"]=> string(30) "Velgen voor Alfa Romeo Stelvio" } [2705]=> array(2) { ["lang_id"]=> string(1) "6" ["seo_title"]=> string(29) "Cerchi per Alfa Romeo Stelvio" } [2706]=> array(2) { ["lang_id"]=> string(1) "7" ["seo_title"]=> string(31) "Llantas para Alfa Romeo Stelvio" } [2707]=> array(2) { ["lang_id"]=> string(1) "8" ["seo_title"]=> string(30) "Felgen für Alfa Romeo Stelvio" } [2708]=> array(2) { ["lang_id"]=> string(1) "9" ["seo_title"]=> string(31) "Fälgar till Alfa Romeo Stelvio" } [2709]=> array(2) { ["lang_id"]=> string(2) "10" ["seo_title"]=> string(28) "Disky pro Alfa Romeo Stelvio" } [2710]=> array(2) { ["lang_id"]=> string(2) "11" ["seo_title"]=> string(33) "Ratlankiai už Alfa Romeo Stelvio" } [2711]=> array(2) { ["lang_id"]=> string(2) "12" ["seo_title"]=> string(31) "Jante pentru Alfa Romeo Stelvio" } [2712]=> array(2) { ["lang_id"]=> string(2) "13" ["seo_title"]=> string(28) "Disky pre Alfa Romeo Stelvio" } [2713]=> array(2) { ["lang_id"]=> string(2) "14" ["seo_title"]=> string(28) "Alufelnik Alfa Romeo Stelvio" } [2714]=> array(2) { ["lang_id"]=> string(2) "15" ["seo_title"]=> string(30) "Jantes pour Alfa Romeo Stelvio" } [2715]=> array(2) { ["lang_id"]=> string(2) "16" ["seo_title"]=> string(36) "Диски для Alfa Romeo Stelvio" } [2716]=> array(2) { ["lang_id"]=> string(1) "1" ["seo_title"]=> string(26) "Felgi do Aston Martin DB11" } [2717]=> array(2) { ["lang_id"]=> string(1) "3" ["seo_title"]=> string(28) "Wheels for Aston Martin DB11" } [2718]=> array(2) { ["lang_id"]=> string(1) "5" ["seo_title"]=> string(29) "Velgen voor Aston Martin DB11" } [2719]=> array(2) { ["lang_id"]=> string(1) "6" ["seo_title"]=> string(28) "Cerchi per Aston Martin DB11" } [2720]=> array(2) { ["lang_id"]=> string(1) "7" ["seo_title"]=> string(30) "Llantas para Aston Martin DB11" } [2721]=> array(2) { ["lang_id"]=> string(1) "8" ["seo_title"]=> string(29) "Felgen für Aston Martin DB11" } [2722]=> array(2) { ["lang_id"]=> string(1) "9" ["seo_title"]=> string(30) "Fälgar till Aston Martin DB11" } [2723]=> array(2) { ["lang_id"]=> string(2) "10" ["seo_title"]=> string(27) "Disky pro Aston Martin DB11" } [2724]=> array(2) { ["lang_id"]=> string(2) "11" ["seo_title"]=> string(32) "Ratlankiai už Aston Martin DB11" } [2725]=> array(2) { ["lang_id"]=> string(2) "12" ["seo_title"]=> string(30) "Jante pentru Aston Martin DB11" } [2726]=> array(2) { ["lang_id"]=> string(2) "13" ["seo_title"]=> string(27) "Disky pre Aston Martin DB11" } [2727]=> array(2) { ["lang_id"]=> string(2) "14" ["seo_title"]=> string(27) "Alufelnik Aston Martin DB11" } [2728]=> array(2) { ["lang_id"]=> string(2) "15" ["seo_title"]=> string(29) "Jantes pour Aston Martin DB11" } [2729]=> array(2) { ["lang_id"]=> string(2) "16" ["seo_title"]=> string(35) "Диски для Aston Martin DB11" } [2730]=> array(2) { ["lang_id"]=> string(1) "1" ["seo_title"]=> string(25) "Felgi do Aston Martin DB9" } [2731]=> array(2) { ["lang_id"]=> string(1) "3" ["seo_title"]=> string(27) "Wheels for Aston Martin DB9" } [2732]=> array(2) { ["lang_id"]=> string(1) "5" ["seo_title"]=> string(28) "Velgen voor Aston Martin DB9" } [2733]=> array(2) { ["lang_id"]=> string(1) "6" ["seo_title"]=> string(27) "Cerchi per Aston Martin DB9" } [2734]=> array(2) { ["lang_id"]=> string(1) "7" ["seo_title"]=> string(29) "Llantas para Aston Martin DB9" } [2735]=> array(2) { ["lang_id"]=> string(1) "8" ["seo_title"]=> string(28) "Felgen für Aston Martin DB9" } [2736]=> array(2) { ["lang_id"]=> string(1) "9" ["seo_title"]=> string(29) "Fälgar till Aston Martin DB9" } [2737]=> array(2) { ["lang_id"]=> string(2) "10" ["seo_title"]=> string(26) "Disky pro Aston Martin DB9" } [2738]=> array(2) { ["lang_id"]=> string(2) "11" ["seo_title"]=> string(31) "Ratlankiai už Aston Martin DB9" } [2739]=> array(2) { ["lang_id"]=> string(2) "12" ["seo_title"]=> string(29) "Jante pentru Aston Martin DB9" } [2740]=> array(2) { ["lang_id"]=> string(2) "13" ["seo_title"]=> string(26) "Disky pre Aston Martin DB9" } [2741]=> array(2) { ["lang_id"]=> string(2) "14" ["seo_title"]=> string(26) "Alufelnik Aston Martin DB9" } [2742]=> array(2) { ["lang_id"]=> string(2) "15" ["seo_title"]=> string(28) "Jantes pour Aston Martin DB9" } [2743]=> array(2) { ["lang_id"]=> string(2) "16" ["seo_title"]=> string(34) "Диски для Aston Martin DB9" } [2744]=> array(2) { ["lang_id"]=> string(1) "1" ["seo_title"]=> string(25) "Felgi do Aston Martin DBS" } [2745]=> array(2) { ["lang_id"]=> string(1) "3" ["seo_title"]=> string(27) "Wheels for Aston Martin DBS" } [2746]=> array(2) { ["lang_id"]=> string(1) "5" ["seo_title"]=> string(28) "Velgen voor Aston Martin DBS" } [2747]=> array(2) { ["lang_id"]=> string(1) "6" ["seo_title"]=> string(27) "Cerchi per Aston Martin DBS" } [2748]=> array(2) { ["lang_id"]=> string(1) "7" ["seo_title"]=> string(29) "Llantas para Aston Martin DBS" } [2749]=> array(2) { ["lang_id"]=> string(1) "8" ["seo_title"]=> string(28) "Felgen für Aston Martin DBS" } [2750]=> array(2) { ["lang_id"]=> string(1) "9" ["seo_title"]=> string(29) "Fälgar till Aston Martin DBS" } [2751]=> array(2) { ["lang_id"]=> string(2) "10" ["seo_title"]=> string(26) "Disky pro Aston Martin DBS" } [2752]=> array(2) { ["lang_id"]=> string(2) "11" ["seo_title"]=> string(31) "Ratlankiai už Aston Martin DBS" } [2753]=> array(2) { ["lang_id"]=> string(2) "12" ["seo_title"]=> string(29) "Jante pentru Aston Martin DBS" } [2754]=> array(2) { ["lang_id"]=> string(2) "13" ["seo_title"]=> string(26) "Disky pre Aston Martin DBS" } [2755]=> array(2) { ["lang_id"]=> string(2) "14" ["seo_title"]=> string(26) "Alufelnik Aston Martin DBS" } [2756]=> array(2) { ["lang_id"]=> string(2) "15" ["seo_title"]=> string(28) "Jantes pour Aston Martin DBS" } [2757]=> array(2) { ["lang_id"]=> string(2) "16" ["seo_title"]=> string(34) "Диски для Aston Martin DBS" } [2758]=> array(2) { ["lang_id"]=> string(1) "1" ["seo_title"]=> string(28) "Felgi do Aston Martin Rapide" } [2759]=> array(2) { ["lang_id"]=> string(1) "3" ["seo_title"]=> string(30) "Wheels for Aston Martin Rapide" } [2760]=> array(2) { ["lang_id"]=> string(1) "5" ["seo_title"]=> string(31) "Velgen voor Aston Martin Rapide" } [2761]=> array(2) { ["lang_id"]=> string(1) "6" ["seo_title"]=> string(30) "Cerchi per Aston Martin Rapide" } [2762]=> array(2) { ["lang_id"]=> string(1) "7" ["seo_title"]=> string(32) "Llantas para Aston Martin Rapide" } [2763]=> array(2) { ["lang_id"]=> string(1) "8" ["seo_title"]=> string(31) "Felgen für Aston Martin Rapide" } [2764]=> array(2) { ["lang_id"]=> string(1) "9" ["seo_title"]=> string(32) "Fälgar till Aston Martin Rapide" } [2765]=> array(2) { ["lang_id"]=> string(2) "10" ["seo_title"]=> string(29) "Disky pro Aston Martin Rapide" } [2766]=> array(2) { ["lang_id"]=> string(2) "11" ["seo_title"]=> string(34) "Ratlankiai už Aston Martin Rapide" } [2767]=> array(2) { ["lang_id"]=> string(2) "12" ["seo_title"]=> string(32) "Jante pentru Aston Martin Rapide" } [2768]=> array(2) { ["lang_id"]=> string(2) "13" ["seo_title"]=> string(29) "Disky pre Aston Martin Rapide" } [2769]=> array(2) { ["lang_id"]=> string(2) "14" ["seo_title"]=> string(29) "Alufelnik Aston Martin Rapide" } [2770]=> array(2) { ["lang_id"]=> string(2) "15" ["seo_title"]=> string(31) "Jantes pour Aston Martin Rapide" } [2771]=> array(2) { ["lang_id"]=> string(2) "16" ["seo_title"]=> string(37) "Диски для Aston Martin Rapide" } [2772]=> array(2) { ["lang_id"]=> string(1) "1" ["seo_title"]=> string(30) "Felgi do Aston Martin Vanquish" } [2773]=> array(2) { ["lang_id"]=> string(1) "3" ["seo_title"]=> string(32) "Wheels for Aston Martin Vanquish" } [2774]=> array(2) { ["lang_id"]=> string(1) "5" ["seo_title"]=> string(33) "Velgen voor Aston Martin Vanquish" } [2775]=> array(2) { ["lang_id"]=> string(1) "6" ["seo_title"]=> string(32) "Cerchi per Aston Martin Vanquish" } [2776]=> array(2) { ["lang_id"]=> string(1) "7" ["seo_title"]=> string(34) "Llantas para Aston Martin Vanquish" } [2777]=> array(2) { ["lang_id"]=> string(1) "8" ["seo_title"]=> string(33) "Felgen für Aston Martin Vanquish" } [2778]=> array(2) { ["lang_id"]=> string(1) "9" ["seo_title"]=> string(34) "Fälgar till Aston Martin Vanquish" } [2779]=> array(2) { ["lang_id"]=> string(2) "10" ["seo_title"]=> string(31) "Disky pro Aston Martin Vanquish" } [2780]=> array(2) { ["lang_id"]=> string(2) "11" ["seo_title"]=> string(36) "Ratlankiai už Aston Martin Vanquish" } [2781]=> array(2) { ["lang_id"]=> string(2) "12" ["seo_title"]=> string(34) "Jante pentru Aston Martin Vanquish" } [2782]=> array(2) { ["lang_id"]=> string(2) "13" ["seo_title"]=> string(31) "Disky pre Aston Martin Vanquish" } [2783]=> array(2) { ["lang_id"]=> string(2) "14" ["seo_title"]=> string(31) "Alufelnik Aston Martin Vanquish" } [2784]=> array(2) { ["lang_id"]=> string(2) "15" ["seo_title"]=> string(33) "Jantes pour Aston Martin Vanquish" } [2785]=> array(2) { ["lang_id"]=> string(2) "16" ["seo_title"]=> string(39) "Диски для Aston Martin Vanquish" } [2786]=> array(2) { ["lang_id"]=> string(1) "1" ["seo_title"]=> string(43) "Felgi do Aston Martin Vantage I (2005-2017)" } [2787]=> array(2) { ["lang_id"]=> string(1) "3" ["seo_title"]=> string(45) "Wheels for Aston Martin Vantage I (2005-2017)" } [2788]=> array(2) { ["lang_id"]=> string(1) "5" ["seo_title"]=> string(46) "Velgen voor Aston Martin Vantage I (2005-2017)" } [2789]=> array(2) { ["lang_id"]=> string(1) "6" ["seo_title"]=> string(45) "Cerchi per Aston Martin Vantage I (2005-2017)" } [2790]=> array(2) { ["lang_id"]=> string(1) "7" ["seo_title"]=> string(47) "Llantas para Aston Martin Vantage I (2005-2017)" } [2791]=> array(2) { ["lang_id"]=> string(1) "8" ["seo_title"]=> string(46) "Felgen für Aston Martin Vantage I (2005-2017)" } [2792]=> array(2) { ["lang_id"]=> string(1) "9" ["seo_title"]=> string(47) "Fälgar till Aston Martin Vantage I (2005-2017)" } [2793]=> array(2) { ["lang_id"]=> string(2) "10" ["seo_title"]=> string(44) "Disky pro Aston Martin Vantage I (2005-2017)" } [2794]=> array(2) { ["lang_id"]=> string(2) "11" ["seo_title"]=> string(49) "Ratlankiai už Aston Martin Vantage I (2005-2017)" } [2795]=> array(2) { ["lang_id"]=> string(2) "12" ["seo_title"]=> string(47) "Jante pentru Aston Martin Vantage I (2005-2017)" } [2796]=> array(2) { ["lang_id"]=> string(2) "13" ["seo_title"]=> string(44) "Disky pre Aston Martin Vantage I (2005-2017)" } [2797]=> array(2) { ["lang_id"]=> string(2) "14" ["seo_title"]=> string(44) "Alufelnik Aston Martin Vantage I (2005-2017)" } [2798]=> array(2) { ["lang_id"]=> string(2) "15" ["seo_title"]=> string(46) "Jantes pour Aston Martin Vantage I (2005-2017)" } [2799]=> array(2) { ["lang_id"]=> string(2) "16" ["seo_title"]=> string(52) "Диски для Aston Martin Vantage I (2005-2017)" } [2800]=> array(2) { ["lang_id"]=> string(1) "1" ["seo_title"]=> string(40) "Felgi do Aston Martin Vantage II (2017+)" } [2801]=> array(2) { ["lang_id"]=> string(1) "3" ["seo_title"]=> string(42) "Wheels for Aston Martin Vantage II (2017+)" } [2802]=> array(2) { ["lang_id"]=> string(1) "5" ["seo_title"]=> string(43) "Velgen voor Aston Martin Vantage II (2017+)" } [2803]=> array(2) { ["lang_id"]=> string(1) "6" ["seo_title"]=> string(42) "Cerchi per Aston Martin Vantage II (2017+)" } [2804]=> array(2) { ["lang_id"]=> string(1) "7" ["seo_title"]=> string(44) "Llantas para Aston Martin Vantage II (2017+)" } [2805]=> array(2) { ["lang_id"]=> string(1) "8" ["seo_title"]=> string(43) "Felgen für Aston Martin Vantage II (2017+)" } [2806]=> array(2) { ["lang_id"]=> string(1) "9" ["seo_title"]=> string(44) "Fälgar till Aston Martin Vantage II (2017+)" } [2807]=> array(2) { ["lang_id"]=> string(2) "10" ["seo_title"]=> string(41) "Disky pro Aston Martin Vantage II (2017+)" } [2808]=> array(2) { ["lang_id"]=> string(2) "11" ["seo_title"]=> string(46) "Ratlankiai už Aston Martin Vantage II (2017+)" } [2809]=> array(2) { ["lang_id"]=> string(2) "12" ["seo_title"]=> string(44) "Jante pentru Aston Martin Vantage II (2017+)" } [2810]=> array(2) { ["lang_id"]=> string(2) "13" ["seo_title"]=> string(41) "Disky pre Aston Martin Vantage II (2017+)" } [2811]=> array(2) { ["lang_id"]=> string(2) "14" ["seo_title"]=> string(41) "Alufelnik Aston Martin Vantage II (2017+)" } [2812]=> array(2) { ["lang_id"]=> string(2) "15" ["seo_title"]=> string(43) "Jantes pour Aston Martin Vantage II (2017+)" } [2813]=> array(2) { ["lang_id"]=> string(2) "16" ["seo_title"]=> string(49) "Диски для Aston Martin Vantage II (2017+)" } [2814]=> array(2) { ["lang_id"]=> string(1) "1" ["seo_title"]=> string(25) "Felgi do Bentley Bentayga" } [2815]=> array(2) { ["lang_id"]=> string(1) "3" ["seo_title"]=> string(27) "Wheels for Bentley Bentayga" } [2816]=> array(2) { ["lang_id"]=> string(1) "5" ["seo_title"]=> string(28) "Velgen voor Bentley Bentayga" } [2817]=> array(2) { ["lang_id"]=> string(1) "6" ["seo_title"]=> string(27) "Cerchi per Bentley Bentayga" } [2818]=> array(2) { ["lang_id"]=> string(1) "7" ["seo_title"]=> string(29) "Llantas para Bentley Bentayga" } [2819]=> array(2) { ["lang_id"]=> string(1) "8" ["seo_title"]=> string(28) "Felgen für Bentley Bentayga" } [2820]=> array(2) { ["lang_id"]=> string(1) "9" ["seo_title"]=> string(29) "Fälgar till Bentley Bentayga" } [2821]=> array(2) { ["lang_id"]=> string(2) "10" ["seo_title"]=> string(26) "Disky pro Bentley Bentayga" } [2822]=> array(2) { ["lang_id"]=> string(2) "11" ["seo_title"]=> string(31) "Ratlankiai už Bentley Bentayga" } [2823]=> array(2) { ["lang_id"]=> string(2) "12" ["seo_title"]=> string(29) "Jante pentru Bentley Bentayga" } [2824]=> array(2) { ["lang_id"]=> string(2) "13" ["seo_title"]=> string(26) "Disky pre Bentley Bentayga" } [2825]=> array(2) { ["lang_id"]=> string(2) "14" ["seo_title"]=> string(26) "Alufelnik Bentley Bentayga" } [2826]=> array(2) { ["lang_id"]=> string(2) "15" ["seo_title"]=> string(28) "Jantes pour Bentley Bentayga" } [2827]=> array(2) { ["lang_id"]=> string(2) "16" ["seo_title"]=> string(34) "Диски для Bentley Bentayga" } [2828]=> array(2) { ["lang_id"]=> string(1) "1" ["seo_title"]=> string(40) "Felgi do Bentley Continental Flying Spur" } [2829]=> array(2) { ["lang_id"]=> string(1) "3" ["seo_title"]=> string(42) "Wheels for Bentley Continental Flying Spur" } [2830]=> array(2) { ["lang_id"]=> string(1) "5" ["seo_title"]=> string(43) "Velgen voor Bentley Continental Flying Spur" } [2831]=> array(2) { ["lang_id"]=> string(1) "6" ["seo_title"]=> string(42) "Cerchi per Bentley Continental Flying Spur" } [2832]=> array(2) { ["lang_id"]=> string(1) "7" ["seo_title"]=> string(44) "Llantas para Bentley Continental Flying Spur" } [2833]=> array(2) { ["lang_id"]=> string(1) "8" ["seo_title"]=> string(43) "Felgen für Bentley Continental Flying Spur" } [2834]=> array(2) { ["lang_id"]=> string(1) "9" ["seo_title"]=> string(44) "Fälgar till Bentley Continental Flying Spur" } [2835]=> array(2) { ["lang_id"]=> string(2) "10" ["seo_title"]=> string(41) "Disky pro Bentley Continental Flying Spur" } [2836]=> array(2) { ["lang_id"]=> string(2) "11" ["seo_title"]=> string(46) "Ratlankiai už Bentley Continental Flying Spur" } [2837]=> array(2) { ["lang_id"]=> string(2) "12" ["seo_title"]=> string(44) "Jante pentru Bentley Continental Flying Spur" } [2838]=> array(2) { ["lang_id"]=> string(2) "13" ["seo_title"]=> string(41) "Disky pre Bentley Continental Flying Spur" } [2839]=> array(2) { ["lang_id"]=> string(2) "14" ["seo_title"]=> string(41) "Alufelnik Bentley Continental Flying Spur" } [2840]=> array(2) { ["lang_id"]=> string(2) "15" ["seo_title"]=> string(43) "Jantes pour Bentley Continental Flying Spur" } [2841]=> array(2) { ["lang_id"]=> string(2) "16" ["seo_title"]=> string(49) "Диски для Bentley Continental Flying Spur" } [2842]=> array(2) { ["lang_id"]=> string(1) "1" ["seo_title"]=> string(51) "Felgi do Bentley Continental GT / GTC I (2003-2017)" } [2843]=> array(2) { ["lang_id"]=> string(1) "3" ["seo_title"]=> string(53) "Wheels for Bentley Continental GT / GTC I (2003-2017)" } [2844]=> array(2) { ["lang_id"]=> string(1) "5" ["seo_title"]=> string(54) "Velgen voor Bentley Continental GT / GTC I (2003-2017)" } [2845]=> array(2) { ["lang_id"]=> string(1) "6" ["seo_title"]=> string(53) "Cerchi per Bentley Continental GT / GTC I (2003-2017)" } [2846]=> array(2) { ["lang_id"]=> string(1) "7" ["seo_title"]=> string(55) "Llantas para Bentley Continental GT / GTC I (2003-2017)" } [2847]=> array(2) { ["lang_id"]=> string(1) "8" ["seo_title"]=> string(54) "Felgen für Bentley Continental GT / GTC I (2003-2017)" } [2848]=> array(2) { ["lang_id"]=> string(1) "9" ["seo_title"]=> string(55) "Fälgar till Bentley Continental GT / GTC I (2003-2017)" } [2849]=> array(2) { ["lang_id"]=> string(2) "10" ["seo_title"]=> string(52) "Disky pro Bentley Continental GT / GTC I (2003-2017)" } [2850]=> array(2) { ["lang_id"]=> string(2) "11" ["seo_title"]=> string(57) "Ratlankiai už Bentley Continental GT / GTC I (2003-2017)" } [2851]=> array(2) { ["lang_id"]=> string(2) "12" ["seo_title"]=> string(55) "Jante pentru Bentley Continental GT / GTC I (2003-2017)" } [2852]=> array(2) { ["lang_id"]=> string(2) "13" ["seo_title"]=> string(52) "Disky pre Bentley Continental GT / GTC I (2003-2017)" } [2853]=> array(2) { ["lang_id"]=> string(2) "14" ["seo_title"]=> string(52) "Alufelnik Bentley Continental GT / GTC I (2003-2017)" } [2854]=> array(2) { ["lang_id"]=> string(2) "15" ["seo_title"]=> string(54) "Jantes pour Bentley Continental GT / GTC I (2003-2017)" } [2855]=> array(2) { ["lang_id"]=> string(2) "16" ["seo_title"]=> string(60) "Диски для Bentley Continental GT / GTC I (2003-2017)" } [2856]=> array(2) { ["lang_id"]=> string(1) "1" ["seo_title"]=> string(24) "Felgi do Bentley Mulsane" } [2857]=> array(2) { ["lang_id"]=> string(1) "3" ["seo_title"]=> string(26) "Wheels for Bentley Mulsane" } [2858]=> array(2) { ["lang_id"]=> string(1) "5" ["seo_title"]=> string(27) "Velgen voor Bentley Mulsane" } [2859]=> array(2) { ["lang_id"]=> string(1) "6" ["seo_title"]=> string(26) "Cerchi per Bentley Mulsane" } [2860]=> array(2) { ["lang_id"]=> string(1) "7" ["seo_title"]=> string(28) "Llantas para Bentley Mulsane" } [2861]=> array(2) { ["lang_id"]=> string(1) "8" ["seo_title"]=> string(27) "Felgen für Bentley Mulsane" } [2862]=> array(2) { ["lang_id"]=> string(1) "9" ["seo_title"]=> string(28) "Fälgar till Bentley Mulsane" } [2863]=> array(2) { ["lang_id"]=> string(2) "10" ["seo_title"]=> string(25) "Disky pro Bentley Mulsane" } [2864]=> array(2) { ["lang_id"]=> string(2) "11" ["seo_title"]=> string(30) "Ratlankiai už Bentley Mulsane" } [2865]=> array(2) { ["lang_id"]=> string(2) "12" ["seo_title"]=> string(28) "Jante pentru Bentley Mulsane" } [2866]=> array(2) { ["lang_id"]=> string(2) "13" ["seo_title"]=> string(25) "Disky pre Bentley Mulsane" } [2867]=> array(2) { ["lang_id"]=> string(2) "14" ["seo_title"]=> string(25) "Alufelnik Bentley Mulsane" } [2868]=> array(2) { ["lang_id"]=> string(2) "15" ["seo_title"]=> string(27) "Jantes pour Bentley Mulsane" } [2869]=> array(2) { ["lang_id"]=> string(2) "16" ["seo_title"]=> string(33) "Диски для Bentley Mulsane" } [2870]=> array(2) { ["lang_id"]=> string(1) "1" ["seo_title"]=> string(39) "Felgi do Chevrolet Camaro V (2009-2015)" } [2871]=> array(2) { ["lang_id"]=> string(1) "3" ["seo_title"]=> string(41) "Wheels for Chevrolet Camaro V (2009-2015)" } [2872]=> array(2) { ["lang_id"]=> string(1) "5" ["seo_title"]=> string(42) "Velgen voor Chevrolet Camaro V (2009-2015)" } [2873]=> array(2) { ["lang_id"]=> string(1) "6" ["seo_title"]=> string(41) "Cerchi per Chevrolet Camaro V (2009-2015)" } [2874]=> array(2) { ["lang_id"]=> string(1) "7" ["seo_title"]=> string(43) "Llantas para Chevrolet Camaro V (2009-2015)" } [2875]=> array(2) { ["lang_id"]=> string(1) "8" ["seo_title"]=> string(42) "Felgen für Chevrolet Camaro V (2009-2015)" } [2876]=> array(2) { ["lang_id"]=> string(1) "9" ["seo_title"]=> string(43) "Fälgar till Chevrolet Camaro V (2009-2015)" } [2877]=> array(2) { ["lang_id"]=> string(2) "10" ["seo_title"]=> string(40) "Disky pro Chevrolet Camaro V (2009-2015)" } [2878]=> array(2) { ["lang_id"]=> string(2) "11" ["seo_title"]=> string(45) "Ratlankiai už Chevrolet Camaro V (2009-2015)" } [2879]=> array(2) { ["lang_id"]=> string(2) "12" ["seo_title"]=> string(43) "Jante pentru Chevrolet Camaro V (2009-2015)" } [2880]=> array(2) { ["lang_id"]=> string(2) "13" ["seo_title"]=> string(40) "Disky pre Chevrolet Camaro V (2009-2015)" } [2881]=> array(2) { ["lang_id"]=> string(2) "14" ["seo_title"]=> string(40) "Alufelnik Chevrolet Camaro V (2009-2015)" } [2882]=> array(2) { ["lang_id"]=> string(2) "15" ["seo_title"]=> string(42) "Jantes pour Chevrolet Camaro V (2009-2015)" } [2883]=> array(2) { ["lang_id"]=> string(2) "16" ["seo_title"]=> string(48) "Диски для Chevrolet Camaro V (2009-2015)" } [2884]=> array(2) { ["lang_id"]=> string(1) "1" ["seo_title"]=> string(36) "Felgi do Chevrolet Camaro VI (2015+)" } [2885]=> array(2) { ["lang_id"]=> string(1) "3" ["seo_title"]=> string(38) "Wheels for Chevrolet Camaro VI (2015+)" } [2886]=> array(2) { ["lang_id"]=> string(1) "5" ["seo_title"]=> string(39) "Velgen voor Chevrolet Camaro VI (2015+)" } [2887]=> array(2) { ["lang_id"]=> string(1) "6" ["seo_title"]=> string(38) "Cerchi per Chevrolet Camaro VI (2015+)" } [2888]=> array(2) { ["lang_id"]=> string(1) "7" ["seo_title"]=> string(40) "Llantas para Chevrolet Camaro VI (2015+)" } [2889]=> array(2) { ["lang_id"]=> string(1) "8" ["seo_title"]=> string(39) "Felgen für Chevrolet Camaro VI (2015+)" } [2890]=> array(2) { ["lang_id"]=> string(1) "9" ["seo_title"]=> string(40) "Fälgar till Chevrolet Camaro VI (2015+)" } [2891]=> array(2) { ["lang_id"]=> string(2) "10" ["seo_title"]=> string(37) "Disky pro Chevrolet Camaro VI (2015+)" } [2892]=> array(2) { ["lang_id"]=> string(2) "11" ["seo_title"]=> string(42) "Ratlankiai už Chevrolet Camaro VI (2015+)" } [2893]=> array(2) { ["lang_id"]=> string(2) "12" ["seo_title"]=> string(40) "Jante pentru Chevrolet Camaro VI (2015+)" } [2894]=> array(2) { ["lang_id"]=> string(2) "13" ["seo_title"]=> string(37) "Disky pre Chevrolet Camaro VI (2015+)" } [2895]=> array(2) { ["lang_id"]=> string(2) "14" ["seo_title"]=> string(37) "Alufelnik Chevrolet Camaro VI (2015+)" } [2896]=> array(2) { ["lang_id"]=> string(2) "15" ["seo_title"]=> string(39) "Jantes pour Chevrolet Camaro VI (2015+)" } [2897]=> array(2) { ["lang_id"]=> string(2) "16" ["seo_title"]=> string(45) "Диски для Chevrolet Camaro VI (2015+)" } [2898]=> array(2) { ["lang_id"]=> string(1) "1" ["seo_title"]=> string(26) "Felgi do Chrysler 300C RWD" } [2899]=> array(2) { ["lang_id"]=> string(1) "3" ["seo_title"]=> string(24) "Wheels for Chrysler 300C" } [2900]=> array(2) { ["lang_id"]=> string(1) "5" ["seo_title"]=> string(25) "Velgen voor Chrysler 300C" } [2901]=> array(2) { ["lang_id"]=> string(1) "6" ["seo_title"]=> string(24) "Cerchi per Chrysler 300C" } [2902]=> array(2) { ["lang_id"]=> string(1) "7" ["seo_title"]=> string(26) "Llantas para Chrysler 300C" } [2903]=> array(2) { ["lang_id"]=> string(1) "8" ["seo_title"]=> string(25) "Felgen für Chrysler 300C" } [2904]=> array(2) { ["lang_id"]=> string(1) "9" ["seo_title"]=> string(26) "Fälgar till Chrysler 300C" } [2905]=> array(2) { ["lang_id"]=> string(2) "10" ["seo_title"]=> string(27) "Disky pro Chrysler 300C RWD" } [2906]=> array(2) { ["lang_id"]=> string(2) "11" ["seo_title"]=> string(28) "Ratlankiai už Chrysler 300C" } [2907]=> array(2) { ["lang_id"]=> string(2) "12" ["seo_title"]=> string(26) "Jante pentru Chrysler 300C" } [2908]=> array(2) { ["lang_id"]=> string(2) "13" ["seo_title"]=> string(27) "Disky pre Chrysler 300C RWD" } [2909]=> array(2) { ["lang_id"]=> string(2) "14" ["seo_title"]=> string(23) "Alufelnik Chrysler 300C" } [2910]=> array(2) { ["lang_id"]=> string(2) "15" ["seo_title"]=> string(25) "Jantes pour Chrysler 300C" } [2911]=> array(2) { ["lang_id"]=> string(2) "16" ["seo_title"]=> string(35) "Диски для Chrysler 300C RWD" } [2912]=> array(2) { ["lang_id"]=> string(1) "1" ["seo_title"]=> string(41) "Felgi do Dodge Challenger III RWD (2008+)" } [2913]=> array(2) { ["lang_id"]=> string(1) "3" ["seo_title"]=> string(39) "Wheels for Dodge Challenger III (2008+)" } [2914]=> array(2) { ["lang_id"]=> string(1) "5" ["seo_title"]=> string(40) "Velgen voor Dodge Challenger III (2008+)" } [2915]=> array(2) { ["lang_id"]=> string(1) "6" ["seo_title"]=> string(39) "Cerchi per Dodge Challenger III (2008+)" } [2916]=> array(2) { ["lang_id"]=> string(1) "7" ["seo_title"]=> string(41) "Llantas para Dodge Challenger III (2008+)" } [2917]=> array(2) { ["lang_id"]=> string(1) "8" ["seo_title"]=> string(40) "Felgen für Dodge Challenger III (2008+)" } [2918]=> array(2) { ["lang_id"]=> string(1) "9" ["seo_title"]=> string(41) "Fälgar till Dodge Challenger III (2008+)" } [2919]=> array(2) { ["lang_id"]=> string(2) "10" ["seo_title"]=> string(42) "Disky pro Dodge Challenger III RWD (2008+)" } [2920]=> array(2) { ["lang_id"]=> string(2) "11" ["seo_title"]=> string(43) "Ratlankiai už Dodge Challenger III (2008+)" } [2921]=> array(2) { ["lang_id"]=> string(2) "12" ["seo_title"]=> string(41) "Jante pentru Dodge Challenger III (2008+)" } [2922]=> array(2) { ["lang_id"]=> string(2) "13" ["seo_title"]=> string(42) "Disky pre Dodge Challenger III RWD (2008+)" } [2923]=> array(2) { ["lang_id"]=> string(2) "14" ["seo_title"]=> string(38) "Alufelnik Dodge Challenger III (2008+)" } [2924]=> array(2) { ["lang_id"]=> string(2) "15" ["seo_title"]=> string(40) "Jantes pour Dodge Challenger III (2008+)" } [2925]=> array(2) { ["lang_id"]=> string(2) "16" ["seo_title"]=> string(50) "Диски для Dodge Challenger III RWD (2008+)" } [2926]=> array(2) { ["lang_id"]=> string(1) "1" ["seo_title"]=> string(37) "Felgi do Dodge Charger LX (2006-2010)" } [2927]=> array(2) { ["lang_id"]=> string(1) "3" ["seo_title"]=> string(39) "Wheels for Dodge Charger LX (2006-2010)" } [2928]=> array(2) { ["lang_id"]=> string(1) "5" ["seo_title"]=> string(40) "Velgen voor Dodge Charger LX (2006-2010)" } [2929]=> array(2) { ["lang_id"]=> string(1) "6" ["seo_title"]=> string(39) "Cerchi per Dodge Charger LX (2006-2010)" } [2930]=> array(2) { ["lang_id"]=> string(1) "7" ["seo_title"]=> string(41) "Llantas para Dodge Charger LX (2006-2010)" } [2931]=> array(2) { ["lang_id"]=> string(1) "8" ["seo_title"]=> string(40) "Felgen für Dodge Charger LX (2006-2010)" } [2932]=> array(2) { ["lang_id"]=> string(1) "9" ["seo_title"]=> string(41) "Fälgar till Dodge Charger LX (2006-2010)" } [2933]=> array(2) { ["lang_id"]=> string(2) "10" ["seo_title"]=> string(38) "Disky pro Dodge Charger LX (2006-2010)" } [2934]=> array(2) { ["lang_id"]=> string(2) "11" ["seo_title"]=> string(43) "Ratlankiai už Dodge Charger LX (2006-2010)" } [2935]=> array(2) { ["lang_id"]=> string(2) "12" ["seo_title"]=> string(41) "Jante pentru Dodge Charger LX (2006-2010)" } [2936]=> array(2) { ["lang_id"]=> string(2) "13" ["seo_title"]=> string(38) "Disky pre Dodge Charger LX (2006-2010)" } [2937]=> array(2) { ["lang_id"]=> string(2) "14" ["seo_title"]=> string(38) "Alufelnik Dodge Charger LX (2006-2010)" } [2938]=> array(2) { ["lang_id"]=> string(2) "15" ["seo_title"]=> string(40) "Jantes pour Dodge Charger LX (2006-2010)" } [2939]=> array(2) { ["lang_id"]=> string(2) "16" ["seo_title"]=> string(46) "Диски для Dodge Charger LX (2006-2010)" } [2940]=> array(2) { ["lang_id"]=> string(1) "1" ["seo_title"]=> string(40) "Felgi do Dodge Charger LX II RWD (2011+)" } [2941]=> array(2) { ["lang_id"]=> string(1) "3" ["seo_title"]=> string(38) "Wheels for Dodge Charger LX II (2011+)" } [2942]=> array(2) { ["lang_id"]=> string(1) "5" ["seo_title"]=> string(39) "Velgen voor Dodge Charger LX II (2011+)" } [2943]=> array(2) { ["lang_id"]=> string(1) "6" ["seo_title"]=> string(38) "Cerchi per Dodge Charger LX II (2011+)" } [2944]=> array(2) { ["lang_id"]=> string(1) "7" ["seo_title"]=> string(40) "Llantas para Dodge Charger LX II (2011+)" } [2945]=> array(2) { ["lang_id"]=> string(1) "8" ["seo_title"]=> string(39) "Felgen für Dodge Charger LX II (2011+)" } [2946]=> array(2) { ["lang_id"]=> string(1) "9" ["seo_title"]=> string(40) "Fälgar till Dodge Charger LX II (2011+)" } [2947]=> array(2) { ["lang_id"]=> string(2) "10" ["seo_title"]=> string(41) "Disky pro Dodge Charger LX II RWD (2011+)" } [2948]=> array(2) { ["lang_id"]=> string(2) "11" ["seo_title"]=> string(42) "Ratlankiai už Dodge Charger LX II (2011+)" } [2949]=> array(2) { ["lang_id"]=> string(2) "12" ["seo_title"]=> string(40) "Jante pentru Dodge Charger LX II (2011+)" } [2950]=> array(2) { ["lang_id"]=> string(2) "13" ["seo_title"]=> string(41) "Disky pre Dodge Charger LX II RWD (2011+)" } [2951]=> array(2) { ["lang_id"]=> string(2) "14" ["seo_title"]=> string(37) "Alufelnik Dodge Charger LX II (2011+)" } [2952]=> array(2) { ["lang_id"]=> string(2) "15" ["seo_title"]=> string(39) "Jantes pour Dodge Charger LX II (2011+)" } [2953]=> array(2) { ["lang_id"]=> string(2) "16" ["seo_title"]=> string(49) "Диски для Dodge Charger LX II RWD (2011+)" } [2954]=> array(2) { ["lang_id"]=> string(1) "1" ["seo_title"]=> string(41) "Felgi do Dodge RAM 1500 DS/DJ (2013-2017)" } [2955]=> array(2) { ["lang_id"]=> string(1) "3" ["seo_title"]=> string(43) "Wheels for Dodge RAM 1500 DS/DJ (2013-2017)" } [2956]=> array(2) { ["lang_id"]=> string(1) "5" ["seo_title"]=> string(44) "Velgen voor Dodge RAM 1500 DS/DJ (2013-2017)" } [2957]=> array(2) { ["lang_id"]=> string(1) "6" ["seo_title"]=> string(43) "Cerchi per Dodge RAM 1500 DS/DJ (2013-2017)" } [2958]=> array(2) { ["lang_id"]=> string(1) "7" ["seo_title"]=> string(45) "Llantas para Dodge RAM 1500 DS/DJ (2013-2017)" } [2959]=> array(2) { ["lang_id"]=> string(1) "8" ["seo_title"]=> string(44) "Felgen für Dodge RAM 1500 DS/DJ (2013-2017)" } [2960]=> array(2) { ["lang_id"]=> string(1) "9" ["seo_title"]=> string(45) "Fälgar till Dodge RAM 1500 DS/DJ (2013-2017)" } [2961]=> array(2) { ["lang_id"]=> string(2) "10" ["seo_title"]=> string(42) "Disky pro Dodge RAM 1500 DS/DJ (2013-2017)" } [2962]=> array(2) { ["lang_id"]=> string(2) "11" ["seo_title"]=> string(47) "Ratlankiai už Dodge RAM 1500 DS/DJ (2013-2017)" } [2963]=> array(2) { ["lang_id"]=> string(2) "12" ["seo_title"]=> string(45) "Jante pentru Dodge RAM 1500 DS/DJ (2013-2017)" } [2964]=> array(2) { ["lang_id"]=> string(2) "13" ["seo_title"]=> string(42) "Disky pre Dodge RAM 1500 DS/DJ (2013-2017)" } [2965]=> array(2) { ["lang_id"]=> string(2) "14" ["seo_title"]=> string(42) "Alufelnik Dodge RAM 1500 DS/DJ (2013-2017)" } [2966]=> array(2) { ["lang_id"]=> string(2) "15" ["seo_title"]=> string(44) "Jantes pour Dodge RAM 1500 DS/DJ (2013-2017)" } [2967]=> array(2) { ["lang_id"]=> string(2) "16" ["seo_title"]=> string(50) "Диски для Dodge RAM 1500 DS/DJ (2013-2017)" } [2968]=> array(2) { ["lang_id"]=> string(1) "1" ["seo_title"]=> string(37) "Felgi do Dodge Durango WD (2011-2019)" } [2969]=> array(2) { ["lang_id"]=> string(1) "3" ["seo_title"]=> string(39) "Wheels for Dodge Durango WD (2011-2019)" } [2970]=> array(2) { ["lang_id"]=> string(1) "5" ["seo_title"]=> string(40) "Velgen voor Dodge Durango WD (2011-2019)" } [2971]=> array(2) { ["lang_id"]=> string(1) "6" ["seo_title"]=> string(39) "Cerchi per Dodge Durango WD (2011-2019)" } [2972]=> array(2) { ["lang_id"]=> string(1) "7" ["seo_title"]=> string(41) "Llantas para Dodge Durango WD (2011-2019)" } [2973]=> array(2) { ["lang_id"]=> string(1) "8" ["seo_title"]=> string(40) "Felgen für Dodge Durango WD (2011-2019)" } [2974]=> array(2) { ["lang_id"]=> string(1) "9" ["seo_title"]=> string(41) "Fälgar till Dodge Durango WD (2011-2019)" } [2975]=> array(2) { ["lang_id"]=> string(2) "10" ["seo_title"]=> string(38) "Disky pro Dodge Durango WD (2011-2019)" } [2976]=> array(2) { ["lang_id"]=> string(2) "11" ["seo_title"]=> string(43) "Ratlankiai už Dodge Durango WD (2011-2019)" } [2977]=> array(2) { ["lang_id"]=> string(2) "12" ["seo_title"]=> string(41) "Jante pentru Dodge Durango WD (2011-2019)" } [2978]=> array(2) { ["lang_id"]=> string(2) "13" ["seo_title"]=> string(38) "Disky pre Dodge Durango WD (2011-2019)" } [2979]=> array(2) { ["lang_id"]=> string(2) "14" ["seo_title"]=> string(38) "Alufelnik Dodge Durango WD (2011-2019)" } [2980]=> array(2) { ["lang_id"]=> string(2) "15" ["seo_title"]=> string(40) "Jantes pour Dodge Durango WD (2011-2019)" } [2981]=> array(2) { ["lang_id"]=> string(2) "16" ["seo_title"]=> string(46) "Диски для Dodge Durango WD (2011-2019)" } [2982]=> array(2) { ["lang_id"]=> string(1) "1" ["seo_title"]=> string(48) "Felgi do Ford Mustang S550 GT / EcoBoost (2015+)" } [2983]=> array(2) { ["lang_id"]=> string(1) "3" ["seo_title"]=> string(55) "Wheels for Ford Mustang S550 GT / V6 / EcoBoost (2015+)" } [2984]=> array(2) { ["lang_id"]=> string(1) "5" ["seo_title"]=> string(56) "Velgen voor Ford Mustang S550 GT / V6 / EcoBoost (2015+)" } [2985]=> array(2) { ["lang_id"]=> string(1) "6" ["seo_title"]=> string(55) "Cerchi per Ford Mustang S550 GT / V6 / EcoBoost (2015+)" } [2986]=> array(2) { ["lang_id"]=> string(1) "7" ["seo_title"]=> string(57) "Llantas para Ford Mustang S550 GT / V6 / EcoBoost (2015+)" } [2987]=> array(2) { ["lang_id"]=> string(1) "8" ["seo_title"]=> string(56) "Felgen für Ford Mustang S550 GT / V6 / EcoBoost (2015+)" } [2988]=> array(2) { ["lang_id"]=> string(1) "9" ["seo_title"]=> string(57) "Fälgar till Ford Mustang S550 GT / V6 / EcoBoost (2015+)" } [2989]=> array(2) { ["lang_id"]=> string(2) "10" ["seo_title"]=> string(53) "Disky pro Ford Mustang S550 GT / V6/ EcoBoost (2015+)" } [2990]=> array(2) { ["lang_id"]=> string(2) "11" ["seo_title"]=> string(59) "Ratlankiai už Ford Mustang S550 GT / V6 / EcoBoost (2015+)" } [2991]=> array(2) { ["lang_id"]=> string(2) "12" ["seo_title"]=> string(57) "Jante pentru Ford Mustang S550 GT / V6 / EcoBoost (2015+)" } [2992]=> array(2) { ["lang_id"]=> string(2) "13" ["seo_title"]=> string(53) "Disky pre Ford Mustang S550 GT / V6/ EcoBoost (2015+)" } [2993]=> array(2) { ["lang_id"]=> string(2) "14" ["seo_title"]=> string(54) "Alufelnik Ford Mustang S550 GT / V6 / EcoBoost (2015+)" } [2994]=> array(2) { ["lang_id"]=> string(2) "15" ["seo_title"]=> string(56) "Jantes pour Ford Mustang S550 GT / V6 / EcoBoost (2015+)" } [2995]=> array(2) { ["lang_id"]=> string(2) "16" ["seo_title"]=> string(61) "Диски для Ford Mustang S550 GT / V6/ EcoBoost (2015+)" } [2996]=> array(2) { ["lang_id"]=> string(1) "1" ["seo_title"]=> string(18) "Felgi do Ford Edge" } [2997]=> array(2) { ["lang_id"]=> string(1) "3" ["seo_title"]=> string(20) "Wheels for Ford Edge" } [2998]=> array(2) { ["lang_id"]=> string(1) "5" ["seo_title"]=> string(21) "Velgen voor Ford Edge" } [2999]=> array(2) { ["lang_id"]=> string(1) "6" ["seo_title"]=> string(20) "Cerchi per Ford Edge" } [3000]=> array(2) { ["lang_id"]=> string(1) "7" ["seo_title"]=> string(22) "Llantas para Ford Edge" } [3001]=> array(2) { ["lang_id"]=> string(1) "8" ["seo_title"]=> string(21) "Felgen für Ford Edge" } [3002]=> array(2) { ["lang_id"]=> string(1) "9" ["seo_title"]=> string(22) "Fälgar till Ford Edge" } [3003]=> array(2) { ["lang_id"]=> string(2) "10" ["seo_title"]=> string(19) "Disky pro Ford Edge" } [3004]=> array(2) { ["lang_id"]=> string(2) "11" ["seo_title"]=> string(24) "Ratlankiai už Ford Edge" } [3005]=> array(2) { ["lang_id"]=> string(2) "12" ["seo_title"]=> string(22) "Jante pentru Ford Edge" } [3006]=> array(2) { ["lang_id"]=> string(2) "13" ["seo_title"]=> string(19) "Disky pre Ford Edge" } [3007]=> array(2) { ["lang_id"]=> string(2) "14" ["seo_title"]=> string(19) "Alufelnik Ford Edge" } [3008]=> array(2) { ["lang_id"]=> string(2) "15" ["seo_title"]=> string(21) "Jantes pour Ford Edge" } [3009]=> array(2) { ["lang_id"]=> string(2) "16" ["seo_title"]=> string(27) "Диски для Ford Edge" } [3010]=> array(2) { ["lang_id"]=> string(1) "1" ["seo_title"]=> string(45) "Felgi do Ford Focus III / ST / RS (2011-2018)" } [3011]=> array(2) { ["lang_id"]=> string(1) "3" ["seo_title"]=> string(43) "Wheels for Ford Focus III / ST / RS (2011+)" } [3012]=> array(2) { ["lang_id"]=> string(1) "5" ["seo_title"]=> string(44) "Velgen voor Ford Focus III / ST / RS (2011+)" } [3013]=> array(2) { ["lang_id"]=> string(1) "6" ["seo_title"]=> string(43) "Cerchi per Ford Focus III / ST / RS (2011+)" } [3014]=> array(2) { ["lang_id"]=> string(1) "7" ["seo_title"]=> string(45) "Llantas para Ford Focus III / ST / RS (2011+)" } [3015]=> array(2) { ["lang_id"]=> string(1) "8" ["seo_title"]=> string(44) "Felgen für Ford Focus III / ST / RS (2011+)" } [3016]=> array(2) { ["lang_id"]=> string(1) "9" ["seo_title"]=> string(45) "Fälgar till Ford Focus III / ST / RS (2011+)" } [3017]=> array(2) { ["lang_id"]=> string(2) "10" ["seo_title"]=> string(46) "Disky pro Ford Focus III / ST / RS (2011-2018)" } [3018]=> array(2) { ["lang_id"]=> string(2) "11" ["seo_title"]=> string(47) "Ratlankiai už Ford Focus III / ST / RS (2011+)" } [3019]=> array(2) { ["lang_id"]=> string(2) "12" ["seo_title"]=> string(45) "Jante pentru Ford Focus III / ST / RS (2011+)" } [3020]=> array(2) { ["lang_id"]=> string(2) "13" ["seo_title"]=> string(46) "Disky pre Ford Focus III / ST / RS (2011-2018)" } [3021]=> array(2) { ["lang_id"]=> string(2) "14" ["seo_title"]=> string(42) "Alufelnik Ford Focus III / ST / RS (2011+)" } [3022]=> array(2) { ["lang_id"]=> string(2) "15" ["seo_title"]=> string(44) "Jantes pour Ford Focus III / ST / RS (2011+)" } [3023]=> array(2) { ["lang_id"]=> string(2) "16" ["seo_title"]=> string(54) "Диски для Ford Focus III / ST / RS (2011-2018)" } [3024]=> array(2) { ["lang_id"]=> string(1) "1" ["seo_title"]=> string(30) "Felgi do Ford Focus IV (2018+)" } [3025]=> array(2) { ["lang_id"]=> string(1) "3" ["seo_title"]=> string(32) "Wheels for Ford Focus IV (2018+)" } [3026]=> array(2) { ["lang_id"]=> string(1) "5" ["seo_title"]=> string(33) "Velgen voor Ford Focus IV (2018+)" } [3027]=> array(2) { ["lang_id"]=> string(1) "6" ["seo_title"]=> string(32) "Cerchi per Ford Focus IV (2018+)" } [3028]=> array(2) { ["lang_id"]=> string(1) "7" ["seo_title"]=> string(34) "Llantas para Ford Focus IV (2018+)" } [3029]=> array(2) { ["lang_id"]=> string(1) "8" ["seo_title"]=> string(33) "Felgen für Ford Focus IV (2018+)" } [3030]=> array(2) { ["lang_id"]=> string(1) "9" ["seo_title"]=> string(34) "Fälgar till Ford Focus IV (2018+)" } [3031]=> array(2) { ["lang_id"]=> string(2) "10" ["seo_title"]=> string(31) "Disky pro Ford Focus IV (2018+)" } [3032]=> array(2) { ["lang_id"]=> string(2) "11" ["seo_title"]=> string(36) "Ratlankiai už Ford Focus IV (2018+)" } [3033]=> array(2) { ["lang_id"]=> string(2) "12" ["seo_title"]=> string(34) "Jante pentru Ford Focus IV (2018+)" } [3034]=> array(2) { ["lang_id"]=> string(2) "13" ["seo_title"]=> string(31) "Disky pre Ford Focus IV (2018+)" } [3035]=> array(2) { ["lang_id"]=> string(2) "14" ["seo_title"]=> string(31) "Alufelnik Ford Focus IV (2018+)" } [3036]=> array(2) { ["lang_id"]=> string(2) "15" ["seo_title"]=> string(33) "Jantes pour Ford Focus IV (2018+)" } [3037]=> array(2) { ["lang_id"]=> string(2) "16" ["seo_title"]=> string(39) "Диски для Ford Focus IV (2018+)" } [3038]=> array(2) { ["lang_id"]=> string(1) "1" ["seo_title"]=> string(34) "Felgi do Ford Modeo IV (2007-2014)" } [3039]=> array(2) { ["lang_id"]=> string(1) "3" ["seo_title"]=> string(36) "Wheels for Ford Modeo IV (2007-2014)" } [3040]=> array(2) { ["lang_id"]=> string(1) "5" ["seo_title"]=> string(37) "Velgen voor Ford Modeo IV (2007-2014)" } [3041]=> array(2) { ["lang_id"]=> string(1) "6" ["seo_title"]=> string(36) "Cerchi per Ford Modeo IV (2007-2014)" } [3042]=> array(2) { ["lang_id"]=> string(1) "7" ["seo_title"]=> string(38) "Llantas para Ford Modeo IV (2007-2014)" } [3043]=> array(2) { ["lang_id"]=> string(1) "8" ["seo_title"]=> string(37) "Felgen für Ford Modeo IV (2007-2014)" } [3044]=> array(2) { ["lang_id"]=> string(1) "9" ["seo_title"]=> string(38) "Fälgar till Ford Modeo IV (2007-2014)" } [3045]=> array(2) { ["lang_id"]=> string(2) "10" ["seo_title"]=> string(35) "Disky pro Ford Modeo IV (2007-2014)" } [3046]=> array(2) { ["lang_id"]=> string(2) "11" ["seo_title"]=> string(40) "Ratlankiai už Ford Modeo IV (2007-2014)" } [3047]=> array(2) { ["lang_id"]=> string(2) "12" ["seo_title"]=> string(38) "Jante pentru Ford Modeo IV (2007-2014)" } [3048]=> array(2) { ["lang_id"]=> string(2) "13" ["seo_title"]=> string(35) "Disky pre Ford Modeo IV (2007-2014)" } [3049]=> array(2) { ["lang_id"]=> string(2) "14" ["seo_title"]=> string(35) "Alufelnik Ford Modeo IV (2007-2014)" } [3050]=> array(2) { ["lang_id"]=> string(2) "15" ["seo_title"]=> string(37) "Jantes pour Ford Modeo IV (2007-2014)" } [3051]=> array(2) { ["lang_id"]=> string(2) "16" ["seo_title"]=> string(43) "Диски для Ford Modeo IV (2007-2014)" } [3052]=> array(2) { ["lang_id"]=> string(1) "1" ["seo_title"]=> string(30) "Felgi do Ford Mondeo V (2014+)" } [3053]=> array(2) { ["lang_id"]=> string(1) "3" ["seo_title"]=> string(32) "Wheels for Ford Mondeo V (2014+)" } [3054]=> array(2) { ["lang_id"]=> string(1) "5" ["seo_title"]=> string(33) "Velgen voor Ford Mondeo V (2014+)" } [3055]=> array(2) { ["lang_id"]=> string(1) "6" ["seo_title"]=> string(32) "Cerchi per Ford Mondeo V (2014+)" } [3056]=> array(2) { ["lang_id"]=> string(1) "7" ["seo_title"]=> string(34) "Llantas para Ford Mondeo V (2014+)" } [3057]=> array(2) { ["lang_id"]=> string(1) "8" ["seo_title"]=> string(33) "Felgen für Ford Mondeo V (2014+)" } [3058]=> array(2) { ["lang_id"]=> string(1) "9" ["seo_title"]=> string(34) "Fälgar till Ford Mondeo V (2014+)" } [3059]=> array(2) { ["lang_id"]=> string(2) "10" ["seo_title"]=> string(31) "Disky pro Ford Mondeo V (2014+)" } [3060]=> array(2) { ["lang_id"]=> string(2) "11" ["seo_title"]=> string(36) "Ratlankiai už Ford Mondeo V (2014+)" } [3061]=> array(2) { ["lang_id"]=> string(2) "12" ["seo_title"]=> string(34) "Jante pentru Ford Mondeo V (2014+)" } [3062]=> array(2) { ["lang_id"]=> string(2) "13" ["seo_title"]=> string(31) "Disky pre Ford Mondeo V (2014+)" } [3063]=> array(2) { ["lang_id"]=> string(2) "14" ["seo_title"]=> string(31) "Alufelnik Ford Mondeo V (2014+)" } [3064]=> array(2) { ["lang_id"]=> string(2) "15" ["seo_title"]=> string(33) "Jantes pour Ford Mondeo V (2014+)" } [3065]=> array(2) { ["lang_id"]=> string(2) "16" ["seo_title"]=> string(39) "Диски для Ford Mondeo V (2014+)" } [3066]=> array(2) { ["lang_id"]=> string(1) "1" ["seo_title"]=> string(39) "Felgi do Mini Coutryman R60 (2010-2017)" } [3067]=> array(2) { ["lang_id"]=> string(1) "3" ["seo_title"]=> string(41) "Wheels for Mini Coutryman R60 (2010-2017)" } [3068]=> array(2) { ["lang_id"]=> string(1) "5" ["seo_title"]=> string(42) "Velgen voor Mini Coutryman R60 (2010-2017)" } [3069]=> array(2) { ["lang_id"]=> string(1) "6" ["seo_title"]=> string(41) "Cerchi per Mini Coutryman R60 (2010-2017)" } [3070]=> array(2) { ["lang_id"]=> string(1) "7" ["seo_title"]=> string(43) "Llantas para Mini Coutryman R60 (2010-2017)" } [3071]=> array(2) { ["lang_id"]=> string(1) "8" ["seo_title"]=> string(42) "Felgen für Mini Coutryman R60 (2010-2017)" } [3072]=> array(2) { ["lang_id"]=> string(1) "9" ["seo_title"]=> string(43) "Fälgar till Mini Coutryman R60 (2010-2017)" } [3073]=> array(2) { ["lang_id"]=> string(2) "10" ["seo_title"]=> string(40) "Disky pro Mini Coutryman R60 (2010-2017)" } [3074]=> array(2) { ["lang_id"]=> string(2) "11" ["seo_title"]=> string(45) "Ratlankiai už Mini Coutryman R60 (2010-2017)" } [3075]=> array(2) { ["lang_id"]=> string(2) "12" ["seo_title"]=> string(43) "Jante pentru Mini Coutryman R60 (2010-2017)" } [3076]=> array(2) { ["lang_id"]=> string(2) "13" ["seo_title"]=> string(40) "Disky pre Mini Coutryman R60 (2010-2017)" } [3077]=> array(2) { ["lang_id"]=> string(2) "14" ["seo_title"]=> string(40) "Alufelnik Mini Coutryman R60 (2010-2017)" } [3078]=> array(2) { ["lang_id"]=> string(2) "15" ["seo_title"]=> string(42) "Jantes pour Mini Coutryman R60 (2010-2017)" } [3079]=> array(2) { ["lang_id"]=> string(2) "16" ["seo_title"]=> string(48) "Диски для Mini Coutryman R60 (2010-2017)" } [3080]=> array(2) { ["lang_id"]=> string(1) "1" ["seo_title"]=> string(35) "Felgi do Mini Coutryman F60 (2017+)" } [3081]=> array(2) { ["lang_id"]=> string(1) "3" ["seo_title"]=> string(37) "Wheels for Mini Coutryman F60 (2017+)" } [3082]=> array(2) { ["lang_id"]=> string(1) "5" ["seo_title"]=> string(38) "Velgen voor Mini Coutryman F60 (2017+)" } [3083]=> array(2) { ["lang_id"]=> string(1) "6" ["seo_title"]=> string(37) "Cerchi per Mini Coutryman F60 (2017+)" } [3084]=> array(2) { ["lang_id"]=> string(1) "7" ["seo_title"]=> string(39) "Llantas para Mini Coutryman F60 (2017+)" } [3085]=> array(2) { ["lang_id"]=> string(1) "8" ["seo_title"]=> string(38) "Felgen für Mini Coutryman F60 (2017+)" } [3086]=> array(2) { ["lang_id"]=> string(1) "9" ["seo_title"]=> string(39) "Fälgar till Mini Coutryman F60 (2017+)" } [3087]=> array(2) { ["lang_id"]=> string(2) "10" ["seo_title"]=> string(36) "Disky pro Mini Coutryman F60 (2017+)" } [3088]=> array(2) { ["lang_id"]=> string(2) "11" ["seo_title"]=> string(41) "Ratlankiai už Mini Coutryman F60 (2017+)" } [3089]=> array(2) { ["lang_id"]=> string(2) "12" ["seo_title"]=> string(39) "Jante pentru Mini Coutryman F60 (2017+)" } [3090]=> array(2) { ["lang_id"]=> string(2) "13" ["seo_title"]=> string(36) "Disky pre Mini Coutryman F60 (2017+)" } [3091]=> array(2) { ["lang_id"]=> string(2) "14" ["seo_title"]=> string(36) "Alufelnik Mini Coutryman F60 (2017+)" } [3092]=> array(2) { ["lang_id"]=> string(2) "15" ["seo_title"]=> string(38) "Jantes pour Mini Coutryman F60 (2017+)" } [3093]=> array(2) { ["lang_id"]=> string(2) "16" ["seo_title"]=> string(44) "Диски для Mini Coutryman F60 (2017+)" } [3094]=> array(2) { ["lang_id"]=> string(1) "1" ["seo_title"]=> string(29) "Felgi do Mini Clubman (2015+)" } [3095]=> array(2) { ["lang_id"]=> string(1) "3" ["seo_title"]=> string(31) "Wheels for Mini Clubman (2015+)" } [3096]=> array(2) { ["lang_id"]=> string(1) "5" ["seo_title"]=> string(32) "Velgen voor Mini Clubman (2015+)" } [3097]=> array(2) { ["lang_id"]=> string(1) "6" ["seo_title"]=> string(31) "Cerchi per Mini Clubman (2015+)" } [3098]=> array(2) { ["lang_id"]=> string(1) "7" ["seo_title"]=> string(33) "Llantas para Mini Clubman (2015+)" } [3099]=> array(2) { ["lang_id"]=> string(1) "8" ["seo_title"]=> string(32) "Felgen für Mini Clubman (2015+)" } [3100]=> array(2) { ["lang_id"]=> string(1) "9" ["seo_title"]=> string(33) "Fälgar till Mini Clubman (2015+)" } [3101]=> array(2) { ["lang_id"]=> string(2) "10" ["seo_title"]=> string(30) "Disky pro Mini Clubman (2015+)" } [3102]=> array(2) { ["lang_id"]=> string(2) "11" ["seo_title"]=> string(35) "Ratlankiai už Mini Clubman (2015+)" } [3103]=> array(2) { ["lang_id"]=> string(2) "12" ["seo_title"]=> string(33) "Jante pentru Mini Clubman (2015+)" } [3104]=> array(2) { ["lang_id"]=> string(2) "13" ["seo_title"]=> string(30) "Disky pre Mini Clubman (2015+)" } [3105]=> array(2) { ["lang_id"]=> string(2) "14" ["seo_title"]=> string(30) "Alufelnik Mini Clubman (2015+)" } [3106]=> array(2) { ["lang_id"]=> string(2) "15" ["seo_title"]=> string(32) "Jantes pour Mini Clubman (2015+)" } [3107]=> array(2) { ["lang_id"]=> string(2) "16" ["seo_title"]=> string(38) "Диски для Mini Clubman (2015+)" } [3108]=> array(2) { ["lang_id"]=> string(1) "1" ["seo_title"]=> string(19) "Felgi do Seat Arona" } [3109]=> array(2) { ["lang_id"]=> string(1) "3" ["seo_title"]=> string(21) "Wheels for Seat Arona" } [3110]=> array(2) { ["lang_id"]=> string(1) "5" ["seo_title"]=> string(22) "Velgen voor Seat Arona" } [3111]=> array(2) { ["lang_id"]=> string(1) "6" ["seo_title"]=> string(21) "Cerchi per Seat Arona" } [3112]=> array(2) { ["lang_id"]=> string(1) "7" ["seo_title"]=> string(23) "Llantas para Seat Arona" } [3113]=> array(2) { ["lang_id"]=> string(1) "8" ["seo_title"]=> string(22) "Felgen für Seat Arona" } [3114]=> array(2) { ["lang_id"]=> string(1) "9" ["seo_title"]=> string(23) "Fälgar till Seat Arona" } [3115]=> array(2) { ["lang_id"]=> string(2) "10" ["seo_title"]=> string(20) "Disky pro Seat Arona" } [3116]=> array(2) { ["lang_id"]=> string(2) "11" ["seo_title"]=> string(25) "Ratlankiai už Seat Arona" } [3117]=> array(2) { ["lang_id"]=> string(2) "12" ["seo_title"]=> string(23) "Jante pentru Seat Arona" } [3118]=> array(2) { ["lang_id"]=> string(2) "13" ["seo_title"]=> string(20) "Disky pre Seat Arona" } [3119]=> array(2) { ["lang_id"]=> string(2) "14" ["seo_title"]=> string(20) "Alufelnik Seat Arona" } [3120]=> array(2) { ["lang_id"]=> string(2) "15" ["seo_title"]=> string(22) "Jantes pour Seat Arona" } [3121]=> array(2) { ["lang_id"]=> string(2) "16" ["seo_title"]=> string(28) "Диски для Seat Arona" } [3122]=> array(2) { ["lang_id"]=> string(1) "1" ["seo_title"]=> string(19) "Felgi do Seat Ateca" } [3123]=> array(2) { ["lang_id"]=> string(1) "3" ["seo_title"]=> string(21) "Wheels for Seat Ateca" } [3124]=> array(2) { ["lang_id"]=> string(1) "5" ["seo_title"]=> string(22) "Velgen voor Seat Ateca" } [3125]=> array(2) { ["lang_id"]=> string(1) "6" ["seo_title"]=> string(21) "Cerchi per Seat Ateca" } [3126]=> array(2) { ["lang_id"]=> string(1) "7" ["seo_title"]=> string(23) "Llantas para Seat Ateca" } [3127]=> array(2) { ["lang_id"]=> string(1) "8" ["seo_title"]=> string(22) "Felgen für Seat Ateca" } [3128]=> array(2) { ["lang_id"]=> string(1) "9" ["seo_title"]=> string(23) "Fälgar till Seat Ateca" } [3129]=> array(2) { ["lang_id"]=> string(2) "10" ["seo_title"]=> string(20) "Disky pro Seat Ateca" } [3130]=> array(2) { ["lang_id"]=> string(2) "11" ["seo_title"]=> string(25) "Ratlankiai už Seat Ateca" } [3131]=> array(2) { ["lang_id"]=> string(2) "12" ["seo_title"]=> string(23) "Jante pentru Seat Ateca" } [3132]=> array(2) { ["lang_id"]=> string(2) "13" ["seo_title"]=> string(20) "Disky pre Seat Ateca" } [3133]=> array(2) { ["lang_id"]=> string(2) "14" ["seo_title"]=> string(20) "Alufelnik Seat Ateca" } [3134]=> array(2) { ["lang_id"]=> string(2) "15" ["seo_title"]=> string(22) "Jantes pour Seat Ateca" } [3135]=> array(2) { ["lang_id"]=> string(2) "16" ["seo_title"]=> string(28) "Диски для Seat Ateca" } [3136]=> array(2) { ["lang_id"]=> string(1) "1" ["seo_title"]=> string(18) "Felgi do Seat Exeo" } [3137]=> array(2) { ["lang_id"]=> string(1) "3" ["seo_title"]=> string(20) "Wheels for Seat Exeo" } [3138]=> array(2) { ["lang_id"]=> string(1) "5" ["seo_title"]=> string(21) "Velgen voor Seat Exeo" } [3139]=> array(2) { ["lang_id"]=> string(1) "6" ["seo_title"]=> string(20) "Cerchi per Seat Exeo" } [3140]=> array(2) { ["lang_id"]=> string(1) "7" ["seo_title"]=> string(22) "Llantas para Seat Exeo" } [3141]=> array(2) { ["lang_id"]=> string(1) "8" ["seo_title"]=> string(21) "Felgen für Seat Exeo" } [3142]=> array(2) { ["lang_id"]=> string(1) "9" ["seo_title"]=> string(22) "Fälgar till Seat Exeo" } [3143]=> array(2) { ["lang_id"]=> string(2) "10" ["seo_title"]=> string(19) "Disky pro Seat Exeo" } [3144]=> array(2) { ["lang_id"]=> string(2) "11" ["seo_title"]=> string(24) "Ratlankiai už Seat Exeo" } [3145]=> array(2) { ["lang_id"]=> string(2) "12" ["seo_title"]=> string(22) "Jante pentru Seat Exeo" } [3146]=> array(2) { ["lang_id"]=> string(2) "13" ["seo_title"]=> string(19) "Disky pre Seat Exeo" } [3147]=> array(2) { ["lang_id"]=> string(2) "14" ["seo_title"]=> string(19) "Alufelnik Seat Exeo" } [3148]=> array(2) { ["lang_id"]=> string(2) "15" ["seo_title"]=> string(21) "Jantes pour Seat Exeo" } [3149]=> array(2) { ["lang_id"]=> string(2) "16" ["seo_title"]=> string(27) "Диски для Seat Exeo" } [3150]=> array(2) { ["lang_id"]=> string(1) "1" ["seo_title"]=> string(41) "Felgi do Seat Leon II / Cupra (2005-2012)" } [3151]=> array(2) { ["lang_id"]=> string(1) "3" ["seo_title"]=> string(43) "Wheels for Seat Leon II / Cupra (2005-2012)" } [3152]=> array(2) { ["lang_id"]=> string(1) "5" ["seo_title"]=> string(44) "Velgen voor Seat Leon II / Cupra (2005-2012)" } [3153]=> array(2) { ["lang_id"]=> string(1) "6" ["seo_title"]=> string(43) "Cerchi per Seat Leon II / Cupra (2005-2012)" } [3154]=> array(2) { ["lang_id"]=> string(1) "7" ["seo_title"]=> string(45) "Llantas para Seat Leon II / Cupra (2005-2012)" } [3155]=> array(2) { ["lang_id"]=> string(1) "8" ["seo_title"]=> string(44) "Felgen für Seat Leon II / Cupra (2005-2012)" } [3156]=> array(2) { ["lang_id"]=> string(1) "9" ["seo_title"]=> string(45) "Fälgar till Seat Leon II / Cupra (2005-2012)" } [3157]=> array(2) { ["lang_id"]=> string(2) "10" ["seo_title"]=> string(42) "Disky pro Seat Leon II / Cupra (2005-2012)" } [3158]=> array(2) { ["lang_id"]=> string(2) "11" ["seo_title"]=> string(47) "Ratlankiai už Seat Leon II / Cupra (2005-2012)" } [3159]=> array(2) { ["lang_id"]=> string(2) "12" ["seo_title"]=> string(45) "Jante pentru Seat Leon II / Cupra (2005-2012)" } [3160]=> array(2) { ["lang_id"]=> string(2) "13" ["seo_title"]=> string(42) "Disky pre Seat Leon II / Cupra (2005-2012)" } [3161]=> array(2) { ["lang_id"]=> string(2) "14" ["seo_title"]=> string(42) "Alufelnik Seat Leon II / Cupra (2005-2012)" } [3162]=> array(2) { ["lang_id"]=> string(2) "15" ["seo_title"]=> string(44) "Jantes pour Seat Leon II / Cupra (2005-2012)" } [3163]=> array(2) { ["lang_id"]=> string(2) "16" ["seo_title"]=> string(50) "Диски для Seat Leon II / Cupra (2005-2012)" } [3164]=> array(2) { ["lang_id"]=> string(1) "1" ["seo_title"]=> string(42) "Felgi do Seat Leon III / Cupra (2012-2019)" } [3165]=> array(2) { ["lang_id"]=> string(1) "3" ["seo_title"]=> string(44) "Wheels for Seat Leon III / Cupra (2012-2019)" } [3166]=> array(2) { ["lang_id"]=> string(1) "5" ["seo_title"]=> string(45) "Velgen voor Seat Leon III / Cupra (2012-2019)" } [3167]=> array(2) { ["lang_id"]=> string(1) "6" ["seo_title"]=> string(44) "Cerchi per Seat Leon III / Cupra (2012-2019)" } [3168]=> array(2) { ["lang_id"]=> string(1) "7" ["seo_title"]=> string(46) "Llantas para Seat Leon III / Cupra (2012-2019)" } [3169]=> array(2) { ["lang_id"]=> string(1) "8" ["seo_title"]=> string(45) "Felgen für Seat Leon III / Cupra (2012-2019)" } [3170]=> array(2) { ["lang_id"]=> string(1) "9" ["seo_title"]=> string(46) "Fälgar till Seat Leon III / Cupra (2012-2019)" } [3171]=> array(2) { ["lang_id"]=> string(2) "10" ["seo_title"]=> string(43) "Disky pro Seat Leon III / Cupra (2012-2019)" } [3172]=> array(2) { ["lang_id"]=> string(2) "11" ["seo_title"]=> string(48) "Ratlankiai už Seat Leon III / Cupra (2012-2019)" } [3173]=> array(2) { ["lang_id"]=> string(2) "12" ["seo_title"]=> string(46) "Jante pentru Seat Leon III / Cupra (2012-2019)" } [3174]=> array(2) { ["lang_id"]=> string(2) "13" ["seo_title"]=> string(43) "Disky pre Seat Leon III / Cupra (2012-2019)" } [3175]=> array(2) { ["lang_id"]=> string(2) "14" ["seo_title"]=> string(43) "Alufelnik Seat Leon III / Cupra (2012-2019)" } [3176]=> array(2) { ["lang_id"]=> string(2) "15" ["seo_title"]=> string(45) "Jantes pour Seat Leon III / Cupra (2012-2019)" } [3177]=> array(2) { ["lang_id"]=> string(2) "16" ["seo_title"]=> string(51) "Диски для Seat Leon III / Cupra (2012-2019)" } [3178]=> array(2) { ["lang_id"]=> string(1) "1" ["seo_title"]=> string(29) "Felgi do Seat Leon IV (2020+)" } [3179]=> array(2) { ["lang_id"]=> string(1) "3" ["seo_title"]=> string(31) "Wheels for Seat Leon IV (2020+)" } [3180]=> array(2) { ["lang_id"]=> string(1) "5" ["seo_title"]=> string(32) "Velgen voor Seat Leon IV (2020+)" } [3181]=> array(2) { ["lang_id"]=> string(1) "6" ["seo_title"]=> string(31) "Cerchi per Seat Leon IV (2020+)" } [3182]=> array(2) { ["lang_id"]=> string(1) "7" ["seo_title"]=> string(33) "Llantas para Seat Leon IV (2020+)" } [3183]=> array(2) { ["lang_id"]=> string(1) "8" ["seo_title"]=> string(32) "Felgen für Seat Leon IV (2020+)" } [3184]=> array(2) { ["lang_id"]=> string(1) "9" ["seo_title"]=> string(33) "Fälgar till Seat Leon IV (2020+)" } [3185]=> array(2) { ["lang_id"]=> string(2) "10" ["seo_title"]=> string(30) "Disky pro Seat Leon IV (2020+)" } [3186]=> array(2) { ["lang_id"]=> string(2) "11" ["seo_title"]=> string(35) "Ratlankiai už Seat Leon IV (2020+)" } [3187]=> array(2) { ["lang_id"]=> string(2) "12" ["seo_title"]=> string(33) "Jante pentru Seat Leon IV (2020+)" } [3188]=> array(2) { ["lang_id"]=> string(2) "13" ["seo_title"]=> string(30) "Disky pre Seat Leon IV (2020+)" } [3189]=> array(2) { ["lang_id"]=> string(2) "14" ["seo_title"]=> string(30) "Alufelnik Seat Leon IV (2020+)" } [3190]=> array(2) { ["lang_id"]=> string(2) "15" ["seo_title"]=> string(32) "Jantes pour Seat Leon IV (2020+)" } [3191]=> array(2) { ["lang_id"]=> string(2) "16" ["seo_title"]=> string(38) "Диски для Seat Leon IV (2020+)" } [3192]=> array(2) { ["lang_id"]=> string(1) "1" ["seo_title"]=> string(20) "Felgi do Skoda Karoq" } [3193]=> array(2) { ["lang_id"]=> string(1) "3" ["seo_title"]=> string(22) "Wheels for Skoda Karoq" } [3194]=> array(2) { ["lang_id"]=> string(1) "5" ["seo_title"]=> string(23) "Velgen voor Skoda Karoq" } [3195]=> array(2) { ["lang_id"]=> string(1) "6" ["seo_title"]=> string(22) "Cerchi per Skoda Karoq" } [3196]=> array(2) { ["lang_id"]=> string(1) "7" ["seo_title"]=> string(24) "Llantas para Skoda Karoq" } [3197]=> array(2) { ["lang_id"]=> string(1) "8" ["seo_title"]=> string(23) "Felgen für Skoda Karoq" } [3198]=> array(2) { ["lang_id"]=> string(1) "9" ["seo_title"]=> string(24) "Fälgar till Skoda Karoq" } [3199]=> array(2) { ["lang_id"]=> string(2) "10" ["seo_title"]=> string(21) "Disky pro Skoda Karoq" } [3200]=> array(2) { ["lang_id"]=> string(2) "11" ["seo_title"]=> string(26) "Ratlankiai už Skoda Karoq" } [3201]=> array(2) { ["lang_id"]=> string(2) "12" ["seo_title"]=> string(24) "Jante pentru Skoda Karoq" } [3202]=> array(2) { ["lang_id"]=> string(2) "13" ["seo_title"]=> string(21) "Disky pre Skoda Karoq" } [3203]=> array(2) { ["lang_id"]=> string(2) "14" ["seo_title"]=> string(21) "Alufelnik Skoda Karoq" } [3204]=> array(2) { ["lang_id"]=> string(2) "15" ["seo_title"]=> string(23) "Jantes pour Skoda Karoq" } [3205]=> array(2) { ["lang_id"]=> string(2) "16" ["seo_title"]=> string(29) "Диски для Skoda Karoq" } [3206]=> array(2) { ["lang_id"]=> string(1) "1" ["seo_title"]=> string(21) "Felgi do Skoda Kodiaq" } [3207]=> array(2) { ["lang_id"]=> string(1) "3" ["seo_title"]=> string(23) "Wheels for Skoda Kodiaq" } [3208]=> array(2) { ["lang_id"]=> string(1) "5" ["seo_title"]=> string(24) "Velgen voor Skoda Kodiaq" } [3209]=> array(2) { ["lang_id"]=> string(1) "6" ["seo_title"]=> string(23) "Cerchi per Skoda Kodiaq" } [3210]=> array(2) { ["lang_id"]=> string(1) "7" ["seo_title"]=> string(25) "Llantas para Skoda Kodiaq" } [3211]=> array(2) { ["lang_id"]=> string(1) "8" ["seo_title"]=> string(24) "Felgen für Skoda Kodiaq" } [3212]=> array(2) { ["lang_id"]=> string(1) "9" ["seo_title"]=> string(25) "Fälgar till Skoda Kodiaq" } [3213]=> array(2) { ["lang_id"]=> string(2) "10" ["seo_title"]=> string(22) "Disky pro Skoda Kodiaq" } [3214]=> array(2) { ["lang_id"]=> string(2) "11" ["seo_title"]=> string(27) "Ratlankiai už Skoda Kodiaq" } [3215]=> array(2) { ["lang_id"]=> string(2) "12" ["seo_title"]=> string(25) "Jante pentru Skoda Kodiaq" } [3216]=> array(2) { ["lang_id"]=> string(2) "13" ["seo_title"]=> string(22) "Disky pre Skoda Kodiaq" } [3217]=> array(2) { ["lang_id"]=> string(2) "14" ["seo_title"]=> string(22) "Alufelnik Skoda Kodiaq" } [3218]=> array(2) { ["lang_id"]=> string(2) "15" ["seo_title"]=> string(24) "Jantes pour Skoda Kodiaq" } [3219]=> array(2) { ["lang_id"]=> string(2) "16" ["seo_title"]=> string(30) "Диски для Skoda Kodiaq" } [3220]=> array(2) { ["lang_id"]=> string(1) "1" ["seo_title"]=> string(42) "Felgi do Skoda Octavia II / RS (2004-2013)" } [3221]=> array(2) { ["lang_id"]=> string(1) "3" ["seo_title"]=> string(44) "Wheels for Skoda Octavia II / RS (2004-2013)" } [3222]=> array(2) { ["lang_id"]=> string(1) "5" ["seo_title"]=> string(45) "Velgen voor Skoda Octavia II / RS (2004-2013)" } [3223]=> array(2) { ["lang_id"]=> string(1) "6" ["seo_title"]=> string(44) "Cerchi per Skoda Octavia II / RS (2004-2013)" } [3224]=> array(2) { ["lang_id"]=> string(1) "7" ["seo_title"]=> string(46) "Llantas para Skoda Octavia II / RS (2004-2013)" } [3225]=> array(2) { ["lang_id"]=> string(1) "8" ["seo_title"]=> string(45) "Felgen für Skoda Octavia II / RS (2004-2013)" } [3226]=> array(2) { ["lang_id"]=> string(1) "9" ["seo_title"]=> string(46) "Fälgar till Skoda Octavia II / RS (2004-2013)" } [3227]=> array(2) { ["lang_id"]=> string(2) "10" ["seo_title"]=> string(43) "Disky pro Skoda Octavia II / RS (2004-2013)" } [3228]=> array(2) { ["lang_id"]=> string(2) "11" ["seo_title"]=> string(48) "Ratlankiai už Skoda Octavia II / RS (2004-2013)" } [3229]=> array(2) { ["lang_id"]=> string(2) "12" ["seo_title"]=> string(46) "Jante pentru Skoda Octavia II / RS (2004-2013)" } [3230]=> array(2) { ["lang_id"]=> string(2) "13" ["seo_title"]=> string(43) "Disky pre Skoda Octavia II / RS (2004-2013)" } [3231]=> array(2) { ["lang_id"]=> string(2) "14" ["seo_title"]=> string(43) "Alufelnik Skoda Octavia II / RS (2004-2013)" } [3232]=> array(2) { ["lang_id"]=> string(2) "15" ["seo_title"]=> string(45) "Jantes pour Skoda Octavia II / RS (2004-2013)" } [3233]=> array(2) { ["lang_id"]=> string(2) "16" ["seo_title"]=> string(51) "Диски для Skoda Octavia II / RS (2004-2013)" } [3234]=> array(2) { ["lang_id"]=> string(1) "1" ["seo_title"]=> string(43) "Felgi do Skoda Octavia III / RS (2013-2019)" } [3235]=> array(2) { ["lang_id"]=> string(1) "3" ["seo_title"]=> string(45) "Wheels for Skoda Octavia III / RS (2013-2019)" } [3236]=> array(2) { ["lang_id"]=> string(1) "5" ["seo_title"]=> string(46) "Velgen voor Skoda Octavia III / RS (2013-2019)" } [3237]=> array(2) { ["lang_id"]=> string(1) "6" ["seo_title"]=> string(45) "Cerchi per Skoda Octavia III / RS (2013-2019)" } [3238]=> array(2) { ["lang_id"]=> string(1) "7" ["seo_title"]=> string(47) "Llantas para Skoda Octavia III / RS (2013-2019)" } [3239]=> array(2) { ["lang_id"]=> string(1) "8" ["seo_title"]=> string(46) "Felgen für Skoda Octavia III / RS (2013-2019)" } [3240]=> array(2) { ["lang_id"]=> string(1) "9" ["seo_title"]=> string(47) "Fälgar till Skoda Octavia III / RS (2013-2019)" } [3241]=> array(2) { ["lang_id"]=> string(2) "10" ["seo_title"]=> string(44) "Disky pro Skoda Octavia III / RS (2013-2019)" } [3242]=> array(2) { ["lang_id"]=> string(2) "11" ["seo_title"]=> string(49) "Ratlankiai už Skoda Octavia III / RS (2013-2019)" } [3243]=> array(2) { ["lang_id"]=> string(2) "12" ["seo_title"]=> string(47) "Jante pentru Skoda Octavia III / RS (2013-2019)" } [3244]=> array(2) { ["lang_id"]=> string(2) "13" ["seo_title"]=> string(44) "Disky pre Skoda Octavia III / RS (2013-2019)" } [3245]=> array(2) { ["lang_id"]=> string(2) "14" ["seo_title"]=> string(44) "Alufelnik Skoda Octavia III / RS (2013-2019)" } [3246]=> array(2) { ["lang_id"]=> string(2) "15" ["seo_title"]=> string(46) "Jantes pour Skoda Octavia III / RS (2013-2019)" } [3247]=> array(2) { ["lang_id"]=> string(2) "16" ["seo_title"]=> string(52) "Диски для Skoda Octavia III / RS (2013-2019)" } [3248]=> array(2) { ["lang_id"]=> string(1) "1" ["seo_title"]=> string(37) "Felgi do Skoda Superb mk1 (2008-2015)" } [3249]=> array(2) { ["lang_id"]=> string(1) "3" ["seo_title"]=> string(39) "Wheels for Skoda Superb mk1 (2008-2015)" } [3250]=> array(2) { ["lang_id"]=> string(1) "5" ["seo_title"]=> string(40) "Velgen voor Skoda Superb mk1 (2008-2015)" } [3251]=> array(2) { ["lang_id"]=> string(1) "6" ["seo_title"]=> string(46) "Cerchi per Skoda SuCerchi perb mk1 (2008-2015)" } [3252]=> array(2) { ["lang_id"]=> string(1) "7" ["seo_title"]=> string(41) "Llantas para Skoda Superb mk1 (2008-2015)" } [3253]=> array(2) { ["lang_id"]=> string(1) "8" ["seo_title"]=> string(40) "Felgen für Skoda Superb mk1 (2008-2015)" } [3254]=> array(2) { ["lang_id"]=> string(1) "9" ["seo_title"]=> string(41) "Fälgar till Skoda Superb mk1 (2008-2015)" } [3255]=> array(2) { ["lang_id"]=> string(2) "10" ["seo_title"]=> string(38) "Disky pro Skoda Superb mk1 (2008-2015)" } [3256]=> array(2) { ["lang_id"]=> string(2) "11" ["seo_title"]=> string(43) "Ratlankiai už Skoda Superb mk1 (2008-2015)" } [3257]=> array(2) { ["lang_id"]=> string(2) "12" ["seo_title"]=> string(41) "Jante pentru Skoda Superb mk1 (2008-2015)" } [3258]=> array(2) { ["lang_id"]=> string(2) "13" ["seo_title"]=> string(38) "Disky pre Skoda Superb mk1 (2008-2015)" } [3259]=> array(2) { ["lang_id"]=> string(2) "14" ["seo_title"]=> string(38) "Alufelnik Skoda Superb mk1 (2008-2015)" } [3260]=> array(2) { ["lang_id"]=> string(2) "15" ["seo_title"]=> string(40) "Jantes pour Skoda Superb mk1 (2008-2015)" } [3261]=> array(2) { ["lang_id"]=> string(2) "16" ["seo_title"]=> string(46) "Диски для Skoda Superb mk1 (2008-2015)" } [3262]=> array(2) { ["lang_id"]=> string(1) "1" ["seo_title"]=> string(33) "Felgi do Skoda Superb mk2 (2015+)" } [3263]=> array(2) { ["lang_id"]=> string(1) "3" ["seo_title"]=> string(35) "Wheels for Skoda Superb mk2 (2015+)" } [3264]=> array(2) { ["lang_id"]=> string(1) "5" ["seo_title"]=> string(36) "Velgen voor Skoda Superb mk2 (2015+)" } [3265]=> array(2) { ["lang_id"]=> string(1) "6" ["seo_title"]=> string(42) "Cerchi per Skoda SuCerchi perb mk2 (2015+)" } [3266]=> array(2) { ["lang_id"]=> string(1) "7" ["seo_title"]=> string(37) "Llantas para Skoda Superb mk2 (2015+)" } [3267]=> array(2) { ["lang_id"]=> string(1) "8" ["seo_title"]=> string(36) "Felgen für Skoda Superb mk2 (2015+)" } [3268]=> array(2) { ["lang_id"]=> string(1) "9" ["seo_title"]=> string(37) "Fälgar till Skoda Superb mk2 (2015+)" } [3269]=> array(2) { ["lang_id"]=> string(2) "10" ["seo_title"]=> string(34) "Disky pro Skoda Superb mk2 (2015+)" } [3270]=> array(2) { ["lang_id"]=> string(2) "11" ["seo_title"]=> string(39) "Ratlankiai už Skoda Superb mk2 (2015+)" } [3271]=> array(2) { ["lang_id"]=> string(2) "12" ["seo_title"]=> string(37) "Jante pentru Skoda Superb mk2 (2015+)" } [3272]=> array(2) { ["lang_id"]=> string(2) "13" ["seo_title"]=> string(34) "Disky pre Skoda Superb mk2 (2015+)" } [3273]=> array(2) { ["lang_id"]=> string(2) "14" ["seo_title"]=> string(34) "Alufelnik Skoda Superb mk2 (2015+)" } [3274]=> array(2) { ["lang_id"]=> string(2) "15" ["seo_title"]=> string(36) "Jantes pour Skoda Superb mk2 (2015+)" } [3275]=> array(2) { ["lang_id"]=> string(2) "16" ["seo_title"]=> string(42) "Диски для Skoda Superb mk2 (2015+)" } [3276]=> array(2) { ["lang_id"]=> string(1) "1" ["seo_title"]=> string(41) "Felgi do Skoda Octavia IV / RS iV (2020+)" } [3277]=> array(2) { ["lang_id"]=> string(1) "3" ["seo_title"]=> string(43) "Wheels for Skoda Octavia IV / RS iV (2020+)" } [3278]=> array(2) { ["lang_id"]=> string(1) "5" ["seo_title"]=> string(44) "Velgen voor Skoda Octavia IV / RS iV (2020+)" } [3279]=> array(2) { ["lang_id"]=> string(1) "6" ["seo_title"]=> string(43) "Cerchi per Skoda Octavia IV / RS iV (2020+)" } [3280]=> array(2) { ["lang_id"]=> string(1) "7" ["seo_title"]=> string(45) "Llantas para Skoda Octavia IV / RS iV (2020+)" } [3281]=> array(2) { ["lang_id"]=> string(1) "8" ["seo_title"]=> string(44) "Felgen für Skoda Octavia IV / RS iV (2020+)" } [3282]=> array(2) { ["lang_id"]=> string(1) "9" ["seo_title"]=> string(45) "Fälgar till Skoda Octavia IV / RS iV (2020+)" } [3283]=> array(2) { ["lang_id"]=> string(2) "10" ["seo_title"]=> string(42) "Disky pro Skoda Octavia IV / RS iV (2020+)" } [3284]=> array(2) { ["lang_id"]=> string(2) "11" ["seo_title"]=> string(47) "Ratlankiai už Skoda Octavia IV / RS iV (2020+)" } [3285]=> array(2) { ["lang_id"]=> string(2) "12" ["seo_title"]=> string(45) "Jante pentru Skoda Octavia IV / RS iV (2020+)" } [3286]=> array(2) { ["lang_id"]=> string(2) "13" ["seo_title"]=> string(42) "Disky pre Skoda Octavia IV / RS iV (2020+)" } [3287]=> array(2) { ["lang_id"]=> string(2) "14" ["seo_title"]=> string(42) "Alufelnik Skoda Octavia IV / RS iV (2020+)" } [3288]=> array(2) { ["lang_id"]=> string(2) "15" ["seo_title"]=> string(44) "Jantes pour Skoda Octavia IV / RS iV (2020+)" } [3289]=> array(2) { ["lang_id"]=> string(2) "16" ["seo_title"]=> string(50) "Диски для Skoda Octavia IV / RS iV (2020+)" } [3290]=> array(2) { ["lang_id"]=> string(1) "1" ["seo_title"]=> string(19) "Felgi do Subaru BRZ" } [3291]=> array(2) { ["lang_id"]=> string(1) "3" ["seo_title"]=> string(21) "Wheels for Subaru BRZ" } [3292]=> array(2) { ["lang_id"]=> string(1) "5" ["seo_title"]=> string(22) "Velgen voor Subaru BRZ" } [3293]=> array(2) { ["lang_id"]=> string(1) "6" ["seo_title"]=> string(21) "Cerchi per Subaru BRZ" } [3294]=> array(2) { ["lang_id"]=> string(1) "7" ["seo_title"]=> string(23) "Llantas para Subaru BRZ" } [3295]=> array(2) { ["lang_id"]=> string(1) "8" ["seo_title"]=> string(22) "Felgen für Subaru BRZ" } [3296]=> array(2) { ["lang_id"]=> string(1) "9" ["seo_title"]=> string(23) "Fälgar till Subaru BRZ" } [3297]=> array(2) { ["lang_id"]=> string(2) "10" ["seo_title"]=> string(20) "Disky pro Subaru BRZ" } [3298]=> array(2) { ["lang_id"]=> string(2) "11" ["seo_title"]=> string(25) "Ratlankiai už Subaru BRZ" } [3299]=> array(2) { ["lang_id"]=> string(2) "12" ["seo_title"]=> string(23) "Jante pentru Subaru BRZ" } [3300]=> array(2) { ["lang_id"]=> string(2) "13" ["seo_title"]=> string(20) "Disky pre Subaru BRZ" } [3301]=> array(2) { ["lang_id"]=> string(2) "14" ["seo_title"]=> string(20) "Alufelnik Subaru BRZ" } [3302]=> array(2) { ["lang_id"]=> string(2) "15" ["seo_title"]=> string(22) "Jantes pour Subaru BRZ" } [3303]=> array(2) { ["lang_id"]=> string(2) "16" ["seo_title"]=> string(28) "Диски для Subaru BRZ" } [3304]=> array(2) { ["lang_id"]=> string(1) "1" ["seo_title"]=> string(22) "Felgi do Tesla Model S" } [3305]=> array(2) { ["lang_id"]=> string(1) "3" ["seo_title"]=> string(24) "Wheels for Tesla Model S" } [3306]=> array(2) { ["lang_id"]=> string(1) "5" ["seo_title"]=> string(25) "Velgen voor Tesla Model S" } [3307]=> array(2) { ["lang_id"]=> string(1) "6" ["seo_title"]=> string(24) "Cerchi per Tesla Model S" } [3308]=> array(2) { ["lang_id"]=> string(1) "7" ["seo_title"]=> string(26) "Llantas para Tesla Model S" } [3309]=> array(2) { ["lang_id"]=> string(1) "8" ["seo_title"]=> string(25) "Felgen für Tesla Model S" } [3310]=> array(2) { ["lang_id"]=> string(1) "9" ["seo_title"]=> string(26) "Fälgar till Tesla Model S" } [3311]=> array(2) { ["lang_id"]=> string(2) "10" ["seo_title"]=> string(23) "Disky pro Tesla Model S" } [3312]=> array(2) { ["lang_id"]=> string(2) "11" ["seo_title"]=> string(28) "Ratlankiai už Tesla Model S" } [3313]=> array(2) { ["lang_id"]=> string(2) "12" ["seo_title"]=> string(26) "Jante pentru Tesla Model S" } [3314]=> array(2) { ["lang_id"]=> string(2) "13" ["seo_title"]=> string(23) "Disky pre Tesla Model S" } [3315]=> array(2) { ["lang_id"]=> string(2) "14" ["seo_title"]=> string(23) "Alufelnik Tesla Model S" } [3316]=> array(2) { ["lang_id"]=> string(2) "15" ["seo_title"]=> string(25) "Jantes pour Tesla Model S" } [3317]=> array(2) { ["lang_id"]=> string(2) "16" ["seo_title"]=> string(31) "Диски для Tesla Model S" } [3318]=> array(2) { ["lang_id"]=> string(1) "1" ["seo_title"]=> string(22) "Felgi do Tesla Model X" } [3319]=> array(2) { ["lang_id"]=> string(1) "3" ["seo_title"]=> string(24) "Wheels for Tesla Model X" } [3320]=> array(2) { ["lang_id"]=> string(1) "5" ["seo_title"]=> string(25) "Velgen voor Tesla Model X" } [3321]=> array(2) { ["lang_id"]=> string(1) "6" ["seo_title"]=> string(24) "Cerchi per Tesla Model X" } [3322]=> array(2) { ["lang_id"]=> string(1) "7" ["seo_title"]=> string(26) "Llantas para Tesla Model X" } [3323]=> array(2) { ["lang_id"]=> string(1) "8" ["seo_title"]=> string(25) "Felgen für Tesla Model X" } [3324]=> array(2) { ["lang_id"]=> string(1) "9" ["seo_title"]=> string(26) "Fälgar till Tesla Model X" } [3325]=> array(2) { ["lang_id"]=> string(2) "10" ["seo_title"]=> string(23) "Disky pro Tesla Model X" } [3326]=> array(2) { ["lang_id"]=> string(2) "11" ["seo_title"]=> string(28) "Ratlankiai už Tesla Model X" } [3327]=> array(2) { ["lang_id"]=> string(2) "12" ["seo_title"]=> string(26) "Jante pentru Tesla Model X" } [3328]=> array(2) { ["lang_id"]=> string(2) "13" ["seo_title"]=> string(23) "Disky pre Tesla Model X" } [3329]=> array(2) { ["lang_id"]=> string(2) "14" ["seo_title"]=> string(23) "Alufelnik Tesla Model X" } [3330]=> array(2) { ["lang_id"]=> string(2) "15" ["seo_title"]=> string(25) "Jantes pour Tesla Model X" } [3331]=> array(2) { ["lang_id"]=> string(2) "16" ["seo_title"]=> string(31) "Диски для Tesla Model X" } [3332]=> array(2) { ["lang_id"]=> string(1) "1" ["seo_title"]=> string(22) "Felgi do Tesla Model 3" } [3333]=> array(2) { ["lang_id"]=> string(1) "3" ["seo_title"]=> string(24) "Wheels for Tesla Model 3" } [3334]=> array(2) { ["lang_id"]=> string(1) "5" ["seo_title"]=> string(25) "Velgen voor Tesla Model 3" } [3335]=> array(2) { ["lang_id"]=> string(1) "6" ["seo_title"]=> string(24) "Cerchi per Tesla Model 3" } [3336]=> array(2) { ["lang_id"]=> string(1) "7" ["seo_title"]=> string(26) "Llantas para Tesla Model 3" } [3337]=> array(2) { ["lang_id"]=> string(1) "8" ["seo_title"]=> string(25) "Felgen für Tesla Model 3" } [3338]=> array(2) { ["lang_id"]=> string(1) "9" ["seo_title"]=> string(26) "Fälgar till Tesla Model 3" } [3339]=> array(2) { ["lang_id"]=> string(2) "10" ["seo_title"]=> string(23) "Disky pro Tesla Model 3" } [3340]=> array(2) { ["lang_id"]=> string(2) "11" ["seo_title"]=> string(28) "Ratlankiai už Tesla Model 3" } [3341]=> array(2) { ["lang_id"]=> string(2) "12" ["seo_title"]=> string(26) "Jante pentru Tesla Model 3" } [3342]=> array(2) { ["lang_id"]=> string(2) "13" ["seo_title"]=> string(23) "Disky pre Tesla Model 3" } [3343]=> array(2) { ["lang_id"]=> string(2) "14" ["seo_title"]=> string(23) "Alufelnik Tesla Model 3" } [3344]=> array(2) { ["lang_id"]=> string(2) "15" ["seo_title"]=> string(25) "Jantes pour Tesla Model 3" } [3345]=> array(2) { ["lang_id"]=> string(2) "16" ["seo_title"]=> string(31) "Диски для Tesla Model 3" } [3346]=> array(2) { ["lang_id"]=> string(1) "1" ["seo_title"]=> string(21) "Felgi do Toyota GT86 " } [3347]=> array(2) { ["lang_id"]=> string(1) "3" ["seo_title"]=> string(23) "Wheels for Toyota GT86 " } [3348]=> array(2) { ["lang_id"]=> string(1) "5" ["seo_title"]=> string(24) "Velgen voor Toyota GT86 " } [3349]=> array(2) { ["lang_id"]=> string(1) "6" ["seo_title"]=> string(23) "Cerchi per Toyota GT86 " } [3350]=> array(2) { ["lang_id"]=> string(1) "7" ["seo_title"]=> string(25) "Llantas para Toyota GT86 " } [3351]=> array(2) { ["lang_id"]=> string(1) "8" ["seo_title"]=> string(24) "Felgen für Toyota GT86 " } [3352]=> array(2) { ["lang_id"]=> string(1) "9" ["seo_title"]=> string(25) "Fälgar till Toyota GT86 " } [3353]=> array(2) { ["lang_id"]=> string(2) "10" ["seo_title"]=> string(22) "Disky pro Toyota GT86 " } [3354]=> array(2) { ["lang_id"]=> string(2) "11" ["seo_title"]=> string(27) "Ratlankiai už Toyota GT86 " } [3355]=> array(2) { ["lang_id"]=> string(2) "12" ["seo_title"]=> string(25) "Jante pentru Toyota GT86 " } [3356]=> array(2) { ["lang_id"]=> string(2) "13" ["seo_title"]=> string(22) "Disky pre Toyota GT86 " } [3357]=> array(2) { ["lang_id"]=> string(2) "14" ["seo_title"]=> string(22) "Alufelnik Toyota GT86 " } [3358]=> array(2) { ["lang_id"]=> string(2) "15" ["seo_title"]=> string(24) "Jantes pour Toyota GT86 " } [3359]=> array(2) { ["lang_id"]=> string(2) "16" ["seo_title"]=> string(30) "Диски для Toyota GT86 " } [3360]=> array(2) { ["lang_id"]=> string(1) "1" ["seo_title"]=> string(20) "Felgi do Toyota CH-R" } [3361]=> array(2) { ["lang_id"]=> string(1) "3" ["seo_title"]=> string(22) "Wheels for Toyota CH-R" } [3362]=> array(2) { ["lang_id"]=> string(1) "5" ["seo_title"]=> string(23) "Velgen voor Toyota CH-R" } [3363]=> array(2) { ["lang_id"]=> string(1) "6" ["seo_title"]=> string(22) "Cerchi per Toyota CH-R" } [3364]=> array(2) { ["lang_id"]=> string(1) "7" ["seo_title"]=> string(24) "Llantas para Toyota CH-R" } [3365]=> array(2) { ["lang_id"]=> string(1) "8" ["seo_title"]=> string(23) "Felgen für Toyota CH-R" } [3366]=> array(2) { ["lang_id"]=> string(1) "9" ["seo_title"]=> string(24) "Fälgar till Toyota CH-R" } [3367]=> array(2) { ["lang_id"]=> string(2) "10" ["seo_title"]=> string(21) "Disky pro Toyota CH-R" } [3368]=> array(2) { ["lang_id"]=> string(2) "11" ["seo_title"]=> string(26) "Ratlankiai už Toyota CH-R" } [3369]=> array(2) { ["lang_id"]=> string(2) "12" ["seo_title"]=> string(24) "Jante pentru Toyota CH-R" } [3370]=> array(2) { ["lang_id"]=> string(2) "13" ["seo_title"]=> string(21) "Disky pre Toyota CH-R" } [3371]=> array(2) { ["lang_id"]=> string(2) "14" ["seo_title"]=> string(21) "Alufelnik Toyota CH-R" } [3372]=> array(2) { ["lang_id"]=> string(2) "15" ["seo_title"]=> string(23) "Jantes pour Toyota CH-R" } [3373]=> array(2) { ["lang_id"]=> string(2) "16" ["seo_title"]=> string(29) "Диски для Toyota CH-R" } [3374]=> array(2) { ["lang_id"]=> string(1) "1" ["seo_title"]=> string(33) "Felgi do Toyota Tundra II (2007+)" } [3375]=> array(2) { ["lang_id"]=> string(1) "3" ["seo_title"]=> string(35) "Wheels for Toyota Tundra II (2007+)" } [3376]=> array(2) { ["lang_id"]=> string(1) "5" ["seo_title"]=> string(36) "Velgen voor Toyota Tundra II (2007+)" } [3377]=> array(2) { ["lang_id"]=> string(1) "6" ["seo_title"]=> string(35) "Cerchi per Toyota Tundra II (2007+)" } [3378]=> array(2) { ["lang_id"]=> string(1) "7" ["seo_title"]=> string(37) "Llantas para Toyota Tundra II (2007+)" } [3379]=> array(2) { ["lang_id"]=> string(1) "8" ["seo_title"]=> string(36) "Felgen für Toyota Tundra II (2007+)" } [3380]=> array(2) { ["lang_id"]=> string(1) "9" ["seo_title"]=> string(37) "Fälgar till Toyota Tundra II (2007+)" } [3381]=> array(2) { ["lang_id"]=> string(2) "10" ["seo_title"]=> string(34) "Disky pro Toyota Tundra II (2007+)" } [3382]=> array(2) { ["lang_id"]=> string(2) "11" ["seo_title"]=> string(39) "Ratlankiai už Toyota Tundra II (2007+)" } [3383]=> array(2) { ["lang_id"]=> string(2) "12" ["seo_title"]=> string(37) "Jante pentru Toyota Tundra II (2007+)" } [3384]=> array(2) { ["lang_id"]=> string(2) "13" ["seo_title"]=> string(34) "Disky pre Toyota Tundra II (2007+)" } [3385]=> array(2) { ["lang_id"]=> string(2) "14" ["seo_title"]=> string(34) "Alufelnik Toyota Tundra II (2007+)" } [3386]=> array(2) { ["lang_id"]=> string(2) "15" ["seo_title"]=> string(36) "Jantes pour Toyota Tundra II (2007+)" } [3387]=> array(2) { ["lang_id"]=> string(2) "16" ["seo_title"]=> string(42) "Диски для Toyota Tundra II (2007+)" } [3388]=> array(2) { ["lang_id"]=> string(1) "1" ["seo_title"]=> string(29) "Felgi do Toyota Supra (2019+)" } [3389]=> array(2) { ["lang_id"]=> string(1) "3" ["seo_title"]=> string(31) "Wheels for Toyota Supra (2019+)" } [3390]=> array(2) { ["lang_id"]=> string(1) "5" ["seo_title"]=> string(32) "Velgen voor Toyota Supra (2019+)" } [3391]=> array(2) { ["lang_id"]=> string(1) "6" ["seo_title"]=> string(31) "Cerchi per Toyota Supra (2019+)" } [3392]=> array(2) { ["lang_id"]=> string(1) "7" ["seo_title"]=> string(33) "Llantas para Toyota Supra (2019+)" } [3393]=> array(2) { ["lang_id"]=> string(1) "8" ["seo_title"]=> string(32) "Felgen für Toyota Supra (2019+)" } [3394]=> array(2) { ["lang_id"]=> string(1) "9" ["seo_title"]=> string(33) "Fälgar till Toyota Supra (2019+)" } [3395]=> array(2) { ["lang_id"]=> string(2) "10" ["seo_title"]=> string(30) "Disky pro Toyota Supra (2019+)" } [3396]=> array(2) { ["lang_id"]=> string(2) "11" ["seo_title"]=> string(35) "Ratlankiai už Toyota Supra (2019+)" } [3397]=> array(2) { ["lang_id"]=> string(2) "12" ["seo_title"]=> string(33) "Jante pentru Toyota Supra (2019+)" } [3398]=> array(2) { ["lang_id"]=> string(2) "13" ["seo_title"]=> string(30) "Disky pre Toyota Supra (2019+)" } [3399]=> array(2) { ["lang_id"]=> string(2) "14" ["seo_title"]=> string(30) "Alufelnik Toyota Supra (2019+)" } [3400]=> array(2) { ["lang_id"]=> string(2) "15" ["seo_title"]=> string(32) "Jantes pour Toyota Supra (2019+)" } [3401]=> array(2) { ["lang_id"]=> string(2) "16" ["seo_title"]=> string(38) "Диски для Toyota Supra (2019+)" } [3402]=> array(2) { ["lang_id"]=> string(1) "1" ["seo_title"]=> string(31) "Felgi do Toyota RAV-4 V (2019+)" } [3403]=> array(2) { ["lang_id"]=> string(1) "3" ["seo_title"]=> string(33) "Wheels for Toyota RAV-4 V (2019+)" } [3404]=> array(2) { ["lang_id"]=> string(1) "5" ["seo_title"]=> string(34) "Velgen voor Toyota RAV-4 V (2019+)" } [3405]=> array(2) { ["lang_id"]=> string(1) "6" ["seo_title"]=> string(33) "Cerchi per Toyota RAV-4 V (2019+)" } [3406]=> array(2) { ["lang_id"]=> string(1) "7" ["seo_title"]=> string(35) "Llantas para Toyota RAV-4 V (2019+)" } [3407]=> array(2) { ["lang_id"]=> string(1) "8" ["seo_title"]=> string(34) "Felgen für Toyota RAV-4 V (2019+)" } [3408]=> array(2) { ["lang_id"]=> string(1) "9" ["seo_title"]=> string(35) "Fälgar till Toyota RAV-4 V (2019+)" } [3409]=> array(2) { ["lang_id"]=> string(2) "10" ["seo_title"]=> string(32) "Disky pro Toyota RAV-4 V (2019+)" } [3410]=> array(2) { ["lang_id"]=> string(2) "11" ["seo_title"]=> string(37) "Ratlankiai už Toyota RAV-4 V (2019+)" } [3411]=> array(2) { ["lang_id"]=> string(2) "12" ["seo_title"]=> string(35) "Jante pentru Toyota RAV-4 V (2019+)" } [3412]=> array(2) { ["lang_id"]=> string(2) "13" ["seo_title"]=> string(32) "Disky pre Toyota RAV-4 V (2019+)" } [3413]=> array(2) { ["lang_id"]=> string(2) "14" ["seo_title"]=> string(32) "Alufelnik Toyota RAV-4 V (2019+)" } [3414]=> array(2) { ["lang_id"]=> string(2) "15" ["seo_title"]=> string(34) "Jantes pour Toyota RAV-4 V (2019+)" } [3415]=> array(2) { ["lang_id"]=> string(2) "16" ["seo_title"]=> string(40) "Диски для Toyota RAV-4 V (2019+)" } [3416]=> array(2) { ["lang_id"]=> string(1) "1" ["seo_title"]=> string(27) "Felgi do Volkswagen Arteon " } [3417]=> array(2) { ["lang_id"]=> string(1) "3" ["seo_title"]=> string(29) "Wheels for Volkswagen Arteon " } [3418]=> array(2) { ["lang_id"]=> string(1) "5" ["seo_title"]=> string(30) "Velgen voor Volkswagen Arteon " } [3419]=> array(2) { ["lang_id"]=> string(1) "6" ["seo_title"]=> string(29) "Cerchi per Volkswagen Arteon " } [3420]=> array(2) { ["lang_id"]=> string(1) "7" ["seo_title"]=> string(31) "Llantas para Volkswagen Arteon " } [3421]=> array(2) { ["lang_id"]=> string(1) "8" ["seo_title"]=> string(30) "Felgen für Volkswagen Arteon " } [3422]=> array(2) { ["lang_id"]=> string(1) "9" ["seo_title"]=> string(31) "Fälgar till Volkswagen Arteon " } [3423]=> array(2) { ["lang_id"]=> string(2) "10" ["seo_title"]=> string(28) "Disky pro Volkswagen Arteon " } [3424]=> array(2) { ["lang_id"]=> string(2) "11" ["seo_title"]=> string(33) "Ratlankiai už Volkswagen Arteon " } [3425]=> array(2) { ["lang_id"]=> string(2) "12" ["seo_title"]=> string(31) "Jante pentru Volkswagen Arteon " } [3426]=> array(2) { ["lang_id"]=> string(2) "13" ["seo_title"]=> string(28) "Disky pre Volkswagen Arteon " } [3427]=> array(2) { ["lang_id"]=> string(2) "14" ["seo_title"]=> string(28) "Alufelnik Volkswagen Arteon " } [3428]=> array(2) { ["lang_id"]=> string(2) "15" ["seo_title"]=> string(30) "Jantes pour Volkswagen Arteon " } [3429]=> array(2) { ["lang_id"]=> string(2) "16" ["seo_title"]=> string(36) "Диски для Volkswagen Arteon " } [3430]=> array(2) { ["lang_id"]=> string(1) "1" ["seo_title"]=> string(37) "Felgi do Volkswagen Passat B8 (2014+)" } [3431]=> array(2) { ["lang_id"]=> string(1) "3" ["seo_title"]=> string(39) "Wheels for Volkswagen Passat B8 (2014+)" } [3432]=> array(2) { ["lang_id"]=> string(1) "5" ["seo_title"]=> string(40) "Velgen voor Volkswagen Passat B8 (2014+)" } [3433]=> array(2) { ["lang_id"]=> string(1) "6" ["seo_title"]=> string(39) "Cerchi per Volkswagen Passat B8 (2014+)" } [3434]=> array(2) { ["lang_id"]=> string(1) "7" ["seo_title"]=> string(41) "Llantas para Volkswagen Passat B8 (2014+)" } [3435]=> array(2) { ["lang_id"]=> string(1) "8" ["seo_title"]=> string(40) "Felgen für Volkswagen Passat B8 (2014+)" } [3436]=> array(2) { ["lang_id"]=> string(1) "9" ["seo_title"]=> string(41) "Fälgar till Volkswagen Passat B8 (2014+)" } [3437]=> array(2) { ["lang_id"]=> string(2) "10" ["seo_title"]=> string(38) "Disky pro Volkswagen Passat B8 (2014+)" } [3438]=> array(2) { ["lang_id"]=> string(2) "11" ["seo_title"]=> string(43) "Ratlankiai už Volkswagen Passat B8 (2014+)" } [3439]=> array(2) { ["lang_id"]=> string(2) "12" ["seo_title"]=> string(41) "Jante pentru Volkswagen Passat B8 (2014+)" } [3440]=> array(2) { ["lang_id"]=> string(2) "13" ["seo_title"]=> string(38) "Disky pre Volkswagen Passat B8 (2014+)" } [3441]=> array(2) { ["lang_id"]=> string(2) "14" ["seo_title"]=> string(38) "Alufelnik Volkswagen Passat B8 (2014+)" } [3442]=> array(2) { ["lang_id"]=> string(2) "15" ["seo_title"]=> string(40) "Jantes pour Volkswagen Passat B8 (2014+)" } [3443]=> array(2) { ["lang_id"]=> string(2) "16" ["seo_title"]=> string(46) "Диски для Volkswagen Passat B8 (2014+)" } [3444]=> array(2) { ["lang_id"]=> string(1) "1" ["seo_title"]=> string(41) "Felgi do Volkswagen Passat B7 (2010-2014)" } [3445]=> array(2) { ["lang_id"]=> string(1) "3" ["seo_title"]=> string(43) "Wheels for Volkswagen Passat B7 (2010-2014)" } [3446]=> array(2) { ["lang_id"]=> string(1) "5" ["seo_title"]=> string(44) "Velgen voor Volkswagen Passat B7 (2010-2014)" } [3447]=> array(2) { ["lang_id"]=> string(1) "6" ["seo_title"]=> string(43) "Cerchi per Volkswagen Passat B7 (2010-2014)" } [3448]=> array(2) { ["lang_id"]=> string(1) "7" ["seo_title"]=> string(45) "Llantas para Volkswagen Passat B7 (2010-2014)" } [3449]=> array(2) { ["lang_id"]=> string(1) "8" ["seo_title"]=> string(44) "Felgen für Volkswagen Passat B7 (2010-2014)" } [3450]=> array(2) { ["lang_id"]=> string(1) "9" ["seo_title"]=> string(45) "Fälgar till Volkswagen Passat B7 (2010-2014)" } [3451]=> array(2) { ["lang_id"]=> string(2) "10" ["seo_title"]=> string(42) "Disky pro Volkswagen Passat B7 (2010-2014)" } [3452]=> array(2) { ["lang_id"]=> string(2) "11" ["seo_title"]=> string(47) "Ratlankiai už Volkswagen Passat B7 (2010-2014)" } [3453]=> array(2) { ["lang_id"]=> string(2) "12" ["seo_title"]=> string(45) "Jante pentru Volkswagen Passat B7 (2010-2014)" } [3454]=> array(2) { ["lang_id"]=> string(2) "13" ["seo_title"]=> string(42) "Disky pre Volkswagen Passat B7 (2010-2014)" } [3455]=> array(2) { ["lang_id"]=> string(2) "14" ["seo_title"]=> string(42) "Alufelnik Volkswagen Passat B7 (2010-2014)" } [3456]=> array(2) { ["lang_id"]=> string(2) "15" ["seo_title"]=> string(44) "Jantes pour Volkswagen Passat B7 (2010-2014)" } [3457]=> array(2) { ["lang_id"]=> string(2) "16" ["seo_title"]=> string(50) "Диски для Volkswagen Passat B7 (2010-2014)" } [3458]=> array(2) { ["lang_id"]=> string(1) "1" ["seo_title"]=> string(41) "Felgi do Volkswagen Passat CC (2008-2012)" } [3459]=> array(2) { ["lang_id"]=> string(1) "3" ["seo_title"]=> string(43) "Wheels for Volkswagen Passat CC (2008-2012)" } [3460]=> array(2) { ["lang_id"]=> string(1) "5" ["seo_title"]=> string(44) "Velgen voor Volkswagen Passat CC (2008-2012)" } [3461]=> array(2) { ["lang_id"]=> string(1) "6" ["seo_title"]=> string(43) "Cerchi per Volkswagen Passat CC (2008-2012)" } [3462]=> array(2) { ["lang_id"]=> string(1) "7" ["seo_title"]=> string(45) "Llantas para Volkswagen Passat CC (2008-2012)" } [3463]=> array(2) { ["lang_id"]=> string(1) "8" ["seo_title"]=> string(44) "Felgen für Volkswagen Passat CC (2008-2012)" } [3464]=> array(2) { ["lang_id"]=> string(1) "9" ["seo_title"]=> string(45) "Fälgar till Volkswagen Passat CC (2008-2012)" } [3465]=> array(2) { ["lang_id"]=> string(2) "10" ["seo_title"]=> string(42) "Disky pro Volkswagen Passat CC (2008-2012)" } [3466]=> array(2) { ["lang_id"]=> string(2) "11" ["seo_title"]=> string(47) "Ratlankiai už Volkswagen Passat CC (2008-2012)" } [3467]=> array(2) { ["lang_id"]=> string(2) "12" ["seo_title"]=> string(45) "Jante pentru Volkswagen Passat CC (2008-2012)" } [3468]=> array(2) { ["lang_id"]=> string(2) "13" ["seo_title"]=> string(42) "Disky pre Volkswagen Passat CC (2008-2012)" } [3469]=> array(2) { ["lang_id"]=> string(2) "14" ["seo_title"]=> string(42) "Alufelnik Volkswagen Passat CC (2008-2012)" } [3470]=> array(2) { ["lang_id"]=> string(2) "15" ["seo_title"]=> string(44) "Jantes pour Volkswagen Passat CC (2008-2012)" } [3471]=> array(2) { ["lang_id"]=> string(2) "16" ["seo_title"]=> string(50) "Диски для Volkswagen Passat CC (2008-2012)" } [3472]=> array(2) { ["lang_id"]=> string(1) "1" ["seo_title"]=> string(27) "Felgi do Volkswagen Beetle " } [3473]=> array(2) { ["lang_id"]=> string(1) "3" ["seo_title"]=> string(29) "Wheels for Volkswagen Beetle " } [3474]=> array(2) { ["lang_id"]=> string(1) "5" ["seo_title"]=> string(30) "Velgen voor Volkswagen Beetle " } [3475]=> array(2) { ["lang_id"]=> string(1) "6" ["seo_title"]=> string(29) "Cerchi per Volkswagen Beetle " } [3476]=> array(2) { ["lang_id"]=> string(1) "7" ["seo_title"]=> string(31) "Llantas para Volkswagen Beetle " } [3477]=> array(2) { ["lang_id"]=> string(1) "8" ["seo_title"]=> string(30) "Felgen für Volkswagen Beetle " } [3478]=> array(2) { ["lang_id"]=> string(1) "9" ["seo_title"]=> string(31) "Fälgar till Volkswagen Beetle " } [3479]=> array(2) { ["lang_id"]=> string(2) "10" ["seo_title"]=> string(28) "Disky pro Volkswagen Beetle " } [3480]=> array(2) { ["lang_id"]=> string(2) "11" ["seo_title"]=> string(33) "Ratlankiai už Volkswagen Beetle " } [3481]=> array(2) { ["lang_id"]=> string(2) "12" ["seo_title"]=> string(31) "Jante pentru Volkswagen Beetle " } [3482]=> array(2) { ["lang_id"]=> string(2) "13" ["seo_title"]=> string(28) "Disky pre Volkswagen Beetle " } [3483]=> array(2) { ["lang_id"]=> string(2) "14" ["seo_title"]=> string(28) "Alufelnik Volkswagen Beetle " } [3484]=> array(2) { ["lang_id"]=> string(2) "15" ["seo_title"]=> string(30) "Jantes pour Volkswagen Beetle " } [3485]=> array(2) { ["lang_id"]=> string(2) "16" ["seo_title"]=> string(36) "Диски для Volkswagen Beetle " } [3486]=> array(2) { ["lang_id"]=> string(1) "1" ["seo_title"]=> string(24) "Felgi do Volkswagen EOS " } [3487]=> array(2) { ["lang_id"]=> string(1) "3" ["seo_title"]=> string(26) "Wheels for Volkswagen EOS " } [3488]=> array(2) { ["lang_id"]=> string(1) "5" ["seo_title"]=> string(27) "Velgen voor Volkswagen EOS " } [3489]=> array(2) { ["lang_id"]=> string(1) "6" ["seo_title"]=> string(26) "Cerchi per Volkswagen EOS " } [3490]=> array(2) { ["lang_id"]=> string(1) "7" ["seo_title"]=> string(28) "Llantas para Volkswagen EOS " } [3491]=> array(2) { ["lang_id"]=> string(1) "8" ["seo_title"]=> string(27) "Felgen für Volkswagen EOS " } [3492]=> array(2) { ["lang_id"]=> string(1) "9" ["seo_title"]=> string(28) "Fälgar till Volkswagen EOS " } [3493]=> array(2) { ["lang_id"]=> string(2) "10" ["seo_title"]=> string(25) "Disky pro Volkswagen EOS " } [3494]=> array(2) { ["lang_id"]=> string(2) "11" ["seo_title"]=> string(30) "Ratlankiai už Volkswagen EOS " } [3495]=> array(2) { ["lang_id"]=> string(2) "12" ["seo_title"]=> string(28) "Jante pentru Volkswagen EOS " } [3496]=> array(2) { ["lang_id"]=> string(2) "13" ["seo_title"]=> string(25) "Disky pre Volkswagen EOS " } [3497]=> array(2) { ["lang_id"]=> string(2) "14" ["seo_title"]=> string(25) "Alufelnik Volkswagen EOS " } [3498]=> array(2) { ["lang_id"]=> string(2) "15" ["seo_title"]=> string(27) "Jantes pour Volkswagen EOS " } [3499]=> array(2) { ["lang_id"]=> string(2) "16" ["seo_title"]=> string(33) "Диски для Volkswagen EOS " } [3500]=> array(2) { ["lang_id"]=> string(1) "1" ["seo_title"]=> string(52) "Felgi do Volkswagen Golf 5 V / GTI / R32 (2003-2008)" } [3501]=> array(2) { ["lang_id"]=> string(1) "3" ["seo_title"]=> string(54) "Wheels for Volkswagen Golf 5 V / GTI / R32 (2003-2008)" } [3502]=> array(2) { ["lang_id"]=> string(1) "5" ["seo_title"]=> string(55) "Velgen voor Volkswagen Golf 5 V / GTI / R32 (2003-2008)" } [3503]=> array(2) { ["lang_id"]=> string(1) "6" ["seo_title"]=> string(54) "Cerchi per Volkswagen Golf 5 V / GTI / R32 (2003-2008)" } [3504]=> array(2) { ["lang_id"]=> string(1) "7" ["seo_title"]=> string(56) "Llantas para Volkswagen Golf 5 V / GTI / R32 (2003-2008)" } [3505]=> array(2) { ["lang_id"]=> string(1) "8" ["seo_title"]=> string(55) "Felgen für Volkswagen Golf 5 V / GTI / R32 (2003-2008)" } [3506]=> array(2) { ["lang_id"]=> string(1) "9" ["seo_title"]=> string(56) "Fälgar till Volkswagen Golf 5 V / GTI / R32 (2003-2008)" } [3507]=> array(2) { ["lang_id"]=> string(2) "10" ["seo_title"]=> string(53) "Disky pro Volkswagen Golf 5 V / GTI / R32 (2003-2008)" } [3508]=> array(2) { ["lang_id"]=> string(2) "11" ["seo_title"]=> string(58) "Ratlankiai už Volkswagen Golf 5 V / GTI / R32 (2003-2008)" } [3509]=> array(2) { ["lang_id"]=> string(2) "12" ["seo_title"]=> string(56) "Jante pentru Volkswagen Golf 5 V / GTI / R32 (2003-2008)" } [3510]=> array(2) { ["lang_id"]=> string(2) "13" ["seo_title"]=> string(53) "Disky pre Volkswagen Golf 5 V / GTI / R32 (2003-2008)" } [3511]=> array(2) { ["lang_id"]=> string(2) "14" ["seo_title"]=> string(53) "Alufelnik Volkswagen Golf 5 V / GTI / R32 (2003-2008)" } [3512]=> array(2) { ["lang_id"]=> string(2) "15" ["seo_title"]=> string(55) "Jantes pour Volkswagen Golf 5 V / GTI / R32 (2003-2008)" } [3513]=> array(2) { ["lang_id"]=> string(2) "16" ["seo_title"]=> string(61) "Диски для Volkswagen Golf 5 V / GTI / R32 (2003-2008)" } [3514]=> array(2) { ["lang_id"]=> string(1) "1" ["seo_title"]=> string(57) "Felgi do Volkswagen Golf 6 VI / GTI / GTD / R (2008-2012)" } [3515]=> array(2) { ["lang_id"]=> string(1) "3" ["seo_title"]=> string(59) "Wheels for Volkswagen Golf 6 VI / GTI / GTD / R (2008-2012)" } [3516]=> array(2) { ["lang_id"]=> string(1) "5" ["seo_title"]=> string(60) "Velgen voor Volkswagen Golf 6 VI / GTI / GTD / R (2008-2012)" } [3517]=> array(2) { ["lang_id"]=> string(1) "6" ["seo_title"]=> string(59) "Cerchi per Volkswagen Golf 6 VI / GTI / GTD / R (2008-2012)" } [3518]=> array(2) { ["lang_id"]=> string(1) "7" ["seo_title"]=> string(61) "Llantas para Volkswagen Golf 6 VI / GTI / GTD / R (2008-2012)" } [3519]=> array(2) { ["lang_id"]=> string(1) "8" ["seo_title"]=> string(60) "Felgen für Volkswagen Golf 6 VI / GTI / GTD / R (2008-2012)" } [3520]=> array(2) { ["lang_id"]=> string(1) "9" ["seo_title"]=> string(61) "Fälgar till Volkswagen Golf 6 VI / GTI / GTD / R (2008-2012)" } [3521]=> array(2) { ["lang_id"]=> string(2) "10" ["seo_title"]=> string(58) "Disky pro Volkswagen Golf 6 VI / GTI / GTD / R (2008-2012)" } [3522]=> array(2) { ["lang_id"]=> string(2) "11" ["seo_title"]=> string(63) "Ratlankiai už Volkswagen Golf 6 VI / GTI / GTD / R (2008-2012)" } [3523]=> array(2) { ["lang_id"]=> string(2) "12" ["seo_title"]=> string(61) "Jante pentru Volkswagen Golf 6 VI / GTI / GTD / R (2008-2012)" } [3524]=> array(2) { ["lang_id"]=> string(2) "13" ["seo_title"]=> string(58) "Disky pre Volkswagen Golf 6 VI / GTI / GTD / R (2008-2012)" } [3525]=> array(2) { ["lang_id"]=> string(2) "14" ["seo_title"]=> string(58) "Alufelnik Volkswagen Golf 6 VI / GTI / GTD / R (2008-2012)" } [3526]=> array(2) { ["lang_id"]=> string(2) "15" ["seo_title"]=> string(60) "Jantes pour Volkswagen Golf 6 VI / GTI / GTD / R (2008-2012)" } [3527]=> array(2) { ["lang_id"]=> string(2) "16" ["seo_title"]=> string(66) "Диски для Volkswagen Golf 6 VI / GTI / GTD / R (2008-2012)" } [3528]=> array(2) { ["lang_id"]=> string(1) "1" ["seo_title"]=> string(62) "Felgi do Volkswagen Golf 7 VII GTI / GTD / GTE / R (2012-2019)" } [3529]=> array(2) { ["lang_id"]=> string(1) "3" ["seo_title"]=> string(64) "Wheels for Volkswagen Golf 7 VII GTI / GTD / GTE / R (2012-2019)" } [3530]=> array(2) { ["lang_id"]=> string(1) "5" ["seo_title"]=> string(65) "Velgen voor Volkswagen Golf 7 VII GTI / GTD / GTE / R (2012-2019)" } [3531]=> array(2) { ["lang_id"]=> string(1) "6" ["seo_title"]=> string(64) "Cerchi per Volkswagen Golf 7 VII GTI / GTD / GTE / R (2012-2019)" } [3532]=> array(2) { ["lang_id"]=> string(1) "7" ["seo_title"]=> string(66) "Llantas para Volkswagen Golf 7 VII GTI / GTD / GTE / R (2012-2019)" } [3533]=> array(2) { ["lang_id"]=> string(1) "8" ["seo_title"]=> string(65) "Felgen für Volkswagen Golf 7 VII GTI / GTD / GTE / R (2012-2019)" } [3534]=> array(2) { ["lang_id"]=> string(1) "9" ["seo_title"]=> string(66) "Fälgar till Volkswagen Golf 7 VII GTI / GTD / GTE / R (2012-2019)" } [3535]=> array(2) { ["lang_id"]=> string(2) "10" ["seo_title"]=> string(63) "Disky pro Volkswagen Golf 7 VII GTI / GTD / GTE / R (2012-2019)" } [3536]=> array(2) { ["lang_id"]=> string(2) "11" ["seo_title"]=> string(68) "Ratlankiai už Volkswagen Golf 7 VII GTI / GTD / GTE / R (2012-2019)" } [3537]=> array(2) { ["lang_id"]=> string(2) "12" ["seo_title"]=> string(66) "Jante pentru Volkswagen Golf 7 VII GTI / GTD / GTE / R (2012-2019)" } [3538]=> array(2) { ["lang_id"]=> string(2) "13" ["seo_title"]=> string(63) "Disky pre Volkswagen Golf 7 VII GTI / GTD / GTE / R (2012-2019)" } [3539]=> array(2) { ["lang_id"]=> string(2) "14" ["seo_title"]=> string(63) "Alufelnik Volkswagen Golf 7 VII GTI / GTD / GTE / R (2012-2019)" } [3540]=> array(2) { ["lang_id"]=> string(2) "15" ["seo_title"]=> string(65) "Jantes pour Volkswagen Golf 7 VII GTI / GTD / GTE / R (2012-2019)" } [3541]=> array(2) { ["lang_id"]=> string(2) "16" ["seo_title"]=> string(71) "Диски для Volkswagen Golf 7 VII GTI / GTD / GTE / R (2012-2019)" } [3542]=> array(2) { ["lang_id"]=> string(1) "1" ["seo_title"]=> string(39) "Felgi do Volkswagen Golf 8 VIII (2020+)" } [3543]=> array(2) { ["lang_id"]=> string(1) "3" ["seo_title"]=> string(41) "Wheels for Volkswagen Golf 8 VIII (2020+)" } [3544]=> array(2) { ["lang_id"]=> string(1) "5" ["seo_title"]=> string(42) "Velgen voor Volkswagen Golf 8 VIII (2020+)" } [3545]=> array(2) { ["lang_id"]=> string(1) "6" ["seo_title"]=> string(41) "Cerchi per Volkswagen Golf 8 VIII (2020+)" } [3546]=> array(2) { ["lang_id"]=> string(1) "7" ["seo_title"]=> string(43) "Llantas para Volkswagen Golf 8 VIII (2020+)" } [3547]=> array(2) { ["lang_id"]=> string(1) "8" ["seo_title"]=> string(42) "Felgen für Volkswagen Golf 8 VIII (2020+)" } [3548]=> array(2) { ["lang_id"]=> string(1) "9" ["seo_title"]=> string(43) "Fälgar till Volkswagen Golf 8 VIII (2020+)" } [3549]=> array(2) { ["lang_id"]=> string(2) "10" ["seo_title"]=> string(40) "Disky pro Volkswagen Golf 8 VIII (2020+)" } [3550]=> array(2) { ["lang_id"]=> string(2) "11" ["seo_title"]=> string(45) "Ratlankiai už Volkswagen Golf 8 VIII (2020+)" } [3551]=> array(2) { ["lang_id"]=> string(2) "12" ["seo_title"]=> string(43) "Jante pentru Volkswagen Golf 8 VIII (2020+)" } [3552]=> array(2) { ["lang_id"]=> string(2) "13" ["seo_title"]=> string(40) "Disky pre Volkswagen Golf 8 VIII (2020+)" } [3553]=> array(2) { ["lang_id"]=> string(2) "14" ["seo_title"]=> string(40) "Alufelnik Volkswagen Golf 8 VIII (2020+)" } [3554]=> array(2) { ["lang_id"]=> string(2) "15" ["seo_title"]=> string(42) "Jantes pour Volkswagen Golf 8 VIII (2020+)" } [3555]=> array(2) { ["lang_id"]=> string(2) "16" ["seo_title"]=> string(48) "Диски для Volkswagen Golf 8 VIII (2020+)" } [3556]=> array(2) { ["lang_id"]=> string(1) "1" ["seo_title"]=> string(41) "Felgi do Volkswagen Jetta 5 V (2004-2010)" } [3557]=> array(2) { ["lang_id"]=> string(1) "3" ["seo_title"]=> string(43) "Wheels for Volkswagen Jetta 5 V (2004-2010)" } [3558]=> array(2) { ["lang_id"]=> string(1) "5" ["seo_title"]=> string(44) "Velgen voor Volkswagen Jetta 5 V (2004-2010)" } [3559]=> array(2) { ["lang_id"]=> string(1) "6" ["seo_title"]=> string(43) "Cerchi per Volkswagen Jetta 5 V (2004-2010)" } [3560]=> array(2) { ["lang_id"]=> string(1) "7" ["seo_title"]=> string(45) "Llantas para Volkswagen Jetta 5 V (2004-2010)" } [3561]=> array(2) { ["lang_id"]=> string(1) "8" ["seo_title"]=> string(44) "Felgen für Volkswagen Jetta 5 V (2004-2010)" } [3562]=> array(2) { ["lang_id"]=> string(1) "9" ["seo_title"]=> string(45) "Fälgar till Volkswagen Jetta 5 V (2004-2010)" } [3563]=> array(2) { ["lang_id"]=> string(2) "10" ["seo_title"]=> string(42) "Disky pro Volkswagen Jetta 5 V (2004-2010)" } [3564]=> array(2) { ["lang_id"]=> string(2) "11" ["seo_title"]=> string(47) "Ratlankiai už Volkswagen Jetta 5 V (2004-2010)" } [3565]=> array(2) { ["lang_id"]=> string(2) "12" ["seo_title"]=> string(45) "Jante pentru Volkswagen Jetta 5 V (2004-2010)" } [3566]=> array(2) { ["lang_id"]=> string(2) "13" ["seo_title"]=> string(42) "Disky pre Volkswagen Jetta 5 V (2004-2010)" } [3567]=> array(2) { ["lang_id"]=> string(2) "14" ["seo_title"]=> string(42) "Alufelnik Volkswagen Jetta 5 V (2004-2010)" } [3568]=> array(2) { ["lang_id"]=> string(2) "15" ["seo_title"]=> string(44) "Jantes pour Volkswagen Jetta 5 V (2004-2010)" } [3569]=> array(2) { ["lang_id"]=> string(2) "16" ["seo_title"]=> string(50) "Диски для Volkswagen Jetta 5 V (2004-2010)" } [3570]=> array(2) { ["lang_id"]=> string(1) "1" ["seo_title"]=> string(38) "Felgi do Volkswagen Jetta 6 VI (2010+)" } [3571]=> array(2) { ["lang_id"]=> string(1) "3" ["seo_title"]=> string(40) "Wheels for Volkswagen Jetta 6 VI (2010+)" } [3572]=> array(2) { ["lang_id"]=> string(1) "5" ["seo_title"]=> string(41) "Velgen voor Volkswagen Jetta 6 VI (2010+)" } [3573]=> array(2) { ["lang_id"]=> string(1) "6" ["seo_title"]=> string(40) "Cerchi per Volkswagen Jetta 6 VI (2010+)" } [3574]=> array(2) { ["lang_id"]=> string(1) "7" ["seo_title"]=> string(42) "Llantas para Volkswagen Jetta 6 VI (2010+)" } [3575]=> array(2) { ["lang_id"]=> string(1) "8" ["seo_title"]=> string(41) "Felgen für Volkswagen Jetta 6 VI (2010+)" } [3576]=> array(2) { ["lang_id"]=> string(1) "9" ["seo_title"]=> string(42) "Fälgar till Volkswagen Jetta 6 VI (2010+)" } [3577]=> array(2) { ["lang_id"]=> string(2) "10" ["seo_title"]=> string(39) "Disky pro Volkswagen Jetta 6 VI (2010+)" } [3578]=> array(2) { ["lang_id"]=> string(2) "11" ["seo_title"]=> string(44) "Ratlankiai už Volkswagen Jetta 6 VI (2010+)" } [3579]=> array(2) { ["lang_id"]=> string(2) "12" ["seo_title"]=> string(42) "Jante pentru Volkswagen Jetta 6 VI (2010+)" } [3580]=> array(2) { ["lang_id"]=> string(2) "13" ["seo_title"]=> string(39) "Disky pre Volkswagen Jetta 6 VI (2010+)" } [3581]=> array(2) { ["lang_id"]=> string(2) "14" ["seo_title"]=> string(39) "Alufelnik Volkswagen Jetta 6 VI (2010+)" } [3582]=> array(2) { ["lang_id"]=> string(2) "15" ["seo_title"]=> string(41) "Jantes pour Volkswagen Jetta 6 VI (2010+)" } [3583]=> array(2) { ["lang_id"]=> string(2) "16" ["seo_title"]=> string(47) "Диски для Volkswagen Jetta 6 VI (2010+)" } [3584]=> array(2) { ["lang_id"]=> string(1) "1" ["seo_title"]=> string(50) "Felgi do Volkswagen Polo 5 V / GTI / R (2009-2017)" } [3585]=> array(2) { ["lang_id"]=> string(1) "3" ["seo_title"]=> string(52) "Wheels for Volkswagen Polo 5 V / GTI / R (2009-2017)" } [3586]=> array(2) { ["lang_id"]=> string(1) "5" ["seo_title"]=> string(53) "Velgen voor Volkswagen Polo 5 V / GTI / R (2009-2017)" } [3587]=> array(2) { ["lang_id"]=> string(1) "6" ["seo_title"]=> string(52) "Cerchi per Volkswagen Polo 5 V / GTI / R (2009-2017)" } [3588]=> array(2) { ["lang_id"]=> string(1) "7" ["seo_title"]=> string(54) "Llantas para Volkswagen Polo 5 V / GTI / R (2009-2017)" } [3589]=> array(2) { ["lang_id"]=> string(1) "8" ["seo_title"]=> string(53) "Felgen für Volkswagen Polo 5 V / GTI / R (2009-2017)" } [3590]=> array(2) { ["lang_id"]=> string(1) "9" ["seo_title"]=> string(54) "Fälgar till Volkswagen Polo 5 V / GTI / R (2009-2017)" } [3591]=> array(2) { ["lang_id"]=> string(2) "10" ["seo_title"]=> string(51) "Disky pro Volkswagen Polo 5 V / GTI / R (2009-2017)" } [3592]=> array(2) { ["lang_id"]=> string(2) "11" ["seo_title"]=> string(56) "Ratlankiai už Volkswagen Polo 5 V / GTI / R (2009-2017)" } [3593]=> array(2) { ["lang_id"]=> string(2) "12" ["seo_title"]=> string(54) "Jante pentru Volkswagen Polo 5 V / GTI / R (2009-2017)" } [3594]=> array(2) { ["lang_id"]=> string(2) "13" ["seo_title"]=> string(51) "Disky pre Volkswagen Polo 5 V / GTI / R (2009-2017)" } [3595]=> array(2) { ["lang_id"]=> string(2) "14" ["seo_title"]=> string(51) "Alufelnik Volkswagen Polo 5 V / GTI / R (2009-2017)" } [3596]=> array(2) { ["lang_id"]=> string(2) "15" ["seo_title"]=> string(53) "Jantes pour Volkswagen Polo 5 V / GTI / R (2009-2017)" } [3597]=> array(2) { ["lang_id"]=> string(2) "16" ["seo_title"]=> string(59) "Диски для Volkswagen Polo 5 V / GTI / R (2009-2017)" } [3598]=> array(2) { ["lang_id"]=> string(1) "1" ["seo_title"]=> string(43) "Felgi do Volkswagen Polo 6 VI / GTI (2017+)" } [3599]=> array(2) { ["lang_id"]=> string(1) "3" ["seo_title"]=> string(45) "Wheels for Volkswagen Polo 6 VI / GTI (2017+)" } [3600]=> array(2) { ["lang_id"]=> string(1) "5" ["seo_title"]=> string(46) "Velgen voor Volkswagen Polo 6 VI / GTI (2017+)" } [3601]=> array(2) { ["lang_id"]=> string(1) "6" ["seo_title"]=> string(45) "Cerchi per Volkswagen Polo 6 VI / GTI (2017+)" } [3602]=> array(2) { ["lang_id"]=> string(1) "7" ["seo_title"]=> string(47) "Llantas para Volkswagen Polo 6 VI / GTI (2017+)" } [3603]=> array(2) { ["lang_id"]=> string(1) "8" ["seo_title"]=> string(46) "Felgen für Volkswagen Polo 6 VI / GTI (2017+)" } [3604]=> array(2) { ["lang_id"]=> string(1) "9" ["seo_title"]=> string(47) "Fälgar till Volkswagen Polo 6 VI / GTI (2017+)" } [3605]=> array(2) { ["lang_id"]=> string(2) "10" ["seo_title"]=> string(44) "Disky pro Volkswagen Polo 6 VI / GTI (2017+)" } [3606]=> array(2) { ["lang_id"]=> string(2) "11" ["seo_title"]=> string(49) "Ratlankiai už Volkswagen Polo 6 VI / GTI (2017+)" } [3607]=> array(2) { ["lang_id"]=> string(2) "12" ["seo_title"]=> string(47) "Jante pentru Volkswagen Polo 6 VI / GTI (2017+)" } [3608]=> array(2) { ["lang_id"]=> string(2) "13" ["seo_title"]=> string(44) "Disky pre Volkswagen Polo 6 VI / GTI (2017+)" } [3609]=> array(2) { ["lang_id"]=> string(2) "14" ["seo_title"]=> string(44) "Alufelnik Volkswagen Polo 6 VI / GTI (2017+)" } [3610]=> array(2) { ["lang_id"]=> string(2) "15" ["seo_title"]=> string(46) "Jantes pour Volkswagen Polo 6 VI / GTI (2017+)" } [3611]=> array(2) { ["lang_id"]=> string(2) "16" ["seo_title"]=> string(52) "Диски для Volkswagen Polo 6 VI / GTI (2017+)" } [3612]=> array(2) { ["lang_id"]=> string(1) "1" ["seo_title"]=> string(33) "Felgi do Volkswagen Scirocco / R " } [3613]=> array(2) { ["lang_id"]=> string(1) "3" ["seo_title"]=> string(35) "Wheels for Volkswagen Scirocco / R " } [3614]=> array(2) { ["lang_id"]=> string(1) "5" ["seo_title"]=> string(36) "Velgen voor Volkswagen Scirocco / R " } [3615]=> array(2) { ["lang_id"]=> string(1) "6" ["seo_title"]=> string(35) "Cerchi per Volkswagen Scirocco / R " } [3616]=> array(2) { ["lang_id"]=> string(1) "7" ["seo_title"]=> string(37) "Llantas para Volkswagen Scirocco / R " } [3617]=> array(2) { ["lang_id"]=> string(1) "8" ["seo_title"]=> string(36) "Felgen für Volkswagen Scirocco / R " } [3618]=> array(2) { ["lang_id"]=> string(1) "9" ["seo_title"]=> string(37) "Fälgar till Volkswagen Scirocco / R " } [3619]=> array(2) { ["lang_id"]=> string(2) "10" ["seo_title"]=> string(34) "Disky pro Volkswagen Scirocco / R " } [3620]=> array(2) { ["lang_id"]=> string(2) "11" ["seo_title"]=> string(39) "Ratlankiai už Volkswagen Scirocco / R " } [3621]=> array(2) { ["lang_id"]=> string(2) "12" ["seo_title"]=> string(37) "Jante pentru Volkswagen Scirocco / R " } [3622]=> array(2) { ["lang_id"]=> string(2) "13" ["seo_title"]=> string(34) "Disky pre Volkswagen Scirocco / R " } [3623]=> array(2) { ["lang_id"]=> string(2) "14" ["seo_title"]=> string(34) "Alufelnik Volkswagen Scirocco / R " } [3624]=> array(2) { ["lang_id"]=> string(2) "15" ["seo_title"]=> string(36) "Jantes pour Volkswagen Scirocco / R " } [3625]=> array(2) { ["lang_id"]=> string(2) "16" ["seo_title"]=> string(42) "Диски для Volkswagen Scirocco / R " } [3626]=> array(2) { ["lang_id"]=> string(1) "1" ["seo_title"]=> string(26) "Felgi do Volkswagen T-Roc " } [3627]=> array(2) { ["lang_id"]=> string(1) "3" ["seo_title"]=> string(28) "Wheels for Volkswagen T-Roc " } [3628]=> array(2) { ["lang_id"]=> string(1) "5" ["seo_title"]=> string(29) "Velgen voor Volkswagen T-Roc " } [3629]=> array(2) { ["lang_id"]=> string(1) "6" ["seo_title"]=> string(28) "Cerchi per Volkswagen T-Roc " } [3630]=> array(2) { ["lang_id"]=> string(1) "7" ["seo_title"]=> string(30) "Llantas para Volkswagen T-Roc " } [3631]=> array(2) { ["lang_id"]=> string(1) "8" ["seo_title"]=> string(29) "Felgen für Volkswagen T-Roc " } [3632]=> array(2) { ["lang_id"]=> string(1) "9" ["seo_title"]=> string(30) "Fälgar till Volkswagen T-Roc " } [3633]=> array(2) { ["lang_id"]=> string(2) "10" ["seo_title"]=> string(27) "Disky pro Volkswagen T-Roc " } [3634]=> array(2) { ["lang_id"]=> string(2) "11" ["seo_title"]=> string(32) "Ratlankiai už Volkswagen T-Roc " } [3635]=> array(2) { ["lang_id"]=> string(2) "12" ["seo_title"]=> string(30) "Jante pentru Volkswagen T-Roc " } [3636]=> array(2) { ["lang_id"]=> string(2) "13" ["seo_title"]=> string(27) "Disky pre Volkswagen T-Roc " } [3637]=> array(2) { ["lang_id"]=> string(2) "14" ["seo_title"]=> string(27) "Alufelnik Volkswagen T-Roc " } [3638]=> array(2) { ["lang_id"]=> string(2) "15" ["seo_title"]=> string(29) "Jantes pour Volkswagen T-Roc " } [3639]=> array(2) { ["lang_id"]=> string(2) "16" ["seo_title"]=> string(35) "Диски для Volkswagen T-Roc " } [3640]=> array(2) { ["lang_id"]=> string(1) "1" ["seo_title"]=> string(42) "Felgi do Volkswagen Tiguan 1 I (2007-2016)" } [3641]=> array(2) { ["lang_id"]=> string(1) "3" ["seo_title"]=> string(44) "Wheels for Volkswagen Tiguan 1 I (2007-2016)" } [3642]=> array(2) { ["lang_id"]=> string(1) "5" ["seo_title"]=> string(45) "Velgen voor Volkswagen Tiguan 1 I (2007-2016)" } [3643]=> array(2) { ["lang_id"]=> string(1) "6" ["seo_title"]=> string(44) "Cerchi per Volkswagen Tiguan 1 I (2007-2016)" } [3644]=> array(2) { ["lang_id"]=> string(1) "7" ["seo_title"]=> string(46) "Llantas para Volkswagen Tiguan 1 I (2007-2016)" } [3645]=> array(2) { ["lang_id"]=> string(1) "8" ["seo_title"]=> string(45) "Felgen für Volkswagen Tiguan 1 I (2007-2016)" } [3646]=> array(2) { ["lang_id"]=> string(1) "9" ["seo_title"]=> string(46) "Fälgar till Volkswagen Tiguan 1 I (2007-2016)" } [3647]=> array(2) { ["lang_id"]=> string(2) "10" ["seo_title"]=> string(43) "Disky pro Volkswagen Tiguan 1 I (2007-2016)" } [3648]=> array(2) { ["lang_id"]=> string(2) "11" ["seo_title"]=> string(48) "Ratlankiai už Volkswagen Tiguan 1 I (2007-2016)" } [3649]=> array(2) { ["lang_id"]=> string(2) "12" ["seo_title"]=> string(46) "Jante pentru Volkswagen Tiguan 1 I (2007-2016)" } [3650]=> array(2) { ["lang_id"]=> string(2) "13" ["seo_title"]=> string(43) "Disky pre Volkswagen Tiguan 1 I (2007-2016)" } [3651]=> array(2) { ["lang_id"]=> string(2) "14" ["seo_title"]=> string(43) "Alufelnik Volkswagen Tiguan 1 I (2007-2016)" } [3652]=> array(2) { ["lang_id"]=> string(2) "15" ["seo_title"]=> string(45) "Jantes pour Volkswagen Tiguan 1 I (2007-2016)" } [3653]=> array(2) { ["lang_id"]=> string(2) "16" ["seo_title"]=> string(51) "Диски для Volkswagen Tiguan 1 I (2007-2016)" } [3654]=> array(2) { ["lang_id"]=> string(1) "1" ["seo_title"]=> string(39) "Felgi do Volkswagen Tiguan 2 II (2016+)" } [3655]=> array(2) { ["lang_id"]=> string(1) "3" ["seo_title"]=> string(41) "Wheels for Volkswagen Tiguan 2 II (2016+)" } [3656]=> array(2) { ["lang_id"]=> string(1) "5" ["seo_title"]=> string(42) "Velgen voor Volkswagen Tiguan 2 II (2016+)" } [3657]=> array(2) { ["lang_id"]=> string(1) "6" ["seo_title"]=> string(41) "Cerchi per Volkswagen Tiguan 2 II (2016+)" } [3658]=> array(2) { ["lang_id"]=> string(1) "7" ["seo_title"]=> string(43) "Llantas para Volkswagen Tiguan 2 II (2016+)" } [3659]=> array(2) { ["lang_id"]=> string(1) "8" ["seo_title"]=> string(42) "Felgen für Volkswagen Tiguan 2 II (2016+)" } [3660]=> array(2) { ["lang_id"]=> string(1) "9" ["seo_title"]=> string(43) "Fälgar till Volkswagen Tiguan 2 II (2016+)" } [3661]=> array(2) { ["lang_id"]=> string(2) "10" ["seo_title"]=> string(40) "Disky pro Volkswagen Tiguan 2 II (2016+)" } [3662]=> array(2) { ["lang_id"]=> string(2) "11" ["seo_title"]=> string(45) "Ratlankiai už Volkswagen Tiguan 2 II (2016+)" } [3663]=> array(2) { ["lang_id"]=> string(2) "12" ["seo_title"]=> string(43) "Jante pentru Volkswagen Tiguan 2 II (2016+)" } [3664]=> array(2) { ["lang_id"]=> string(2) "13" ["seo_title"]=> string(40) "Disky pre Volkswagen Tiguan 2 II (2016+)" } [3665]=> array(2) { ["lang_id"]=> string(2) "14" ["seo_title"]=> string(40) "Alufelnik Volkswagen Tiguan 2 II (2016+)" } [3666]=> array(2) { ["lang_id"]=> string(2) "15" ["seo_title"]=> string(42) "Jantes pour Volkswagen Tiguan 2 II (2016+)" } [3667]=> array(2) { ["lang_id"]=> string(2) "16" ["seo_title"]=> string(48) "Диски для Volkswagen Tiguan 2 II (2016+)" } [3668]=> array(2) { ["lang_id"]=> string(1) "1" ["seo_title"]=> string(44) "Felgi do Volkswagen Touareg 2 II (2014-2018)" } [3669]=> array(2) { ["lang_id"]=> string(1) "3" ["seo_title"]=> string(46) "Wheels for Volkswagen Touareg 2 II (2014-2018)" } [3670]=> array(2) { ["lang_id"]=> string(1) "5" ["seo_title"]=> string(47) "Velgen voor Volkswagen Touareg 2 II (2014-2018)" } [3671]=> array(2) { ["lang_id"]=> string(1) "6" ["seo_title"]=> string(46) "Cerchi per Volkswagen Touareg 2 II (2014-2018)" } [3672]=> array(2) { ["lang_id"]=> string(1) "7" ["seo_title"]=> string(48) "Llantas para Volkswagen Touareg 2 II (2014-2018)" } [3673]=> array(2) { ["lang_id"]=> string(1) "8" ["seo_title"]=> string(47) "Felgen für Volkswagen Touareg 2 II (2014-2018)" } [3674]=> array(2) { ["lang_id"]=> string(1) "9" ["seo_title"]=> string(48) "Fälgar till Volkswagen Touareg 2 II (2014-2018)" } [3675]=> array(2) { ["lang_id"]=> string(2) "10" ["seo_title"]=> string(45) "Disky pro Volkswagen Touareg 2 II (2014-2018)" } [3676]=> array(2) { ["lang_id"]=> string(2) "11" ["seo_title"]=> string(50) "Ratlankiai už Volkswagen Touareg 2 II (2014-2018)" } [3677]=> array(2) { ["lang_id"]=> string(2) "12" ["seo_title"]=> string(48) "Jante pentru Volkswagen Touareg 2 II (2014-2018)" } [3678]=> array(2) { ["lang_id"]=> string(2) "13" ["seo_title"]=> string(45) "Disky pre Volkswagen Touareg 2 II (2014-2018)" } [3679]=> array(2) { ["lang_id"]=> string(2) "14" ["seo_title"]=> string(45) "Alufelnik Volkswagen Touareg 2 II (2014-2018)" } [3680]=> array(2) { ["lang_id"]=> string(2) "15" ["seo_title"]=> string(47) "Jantes pour Volkswagen Touareg 2 II (2014-2018)" } [3681]=> array(2) { ["lang_id"]=> string(2) "16" ["seo_title"]=> string(53) "Диски для Volkswagen Touareg 2 II (2014-2018)" } [3682]=> array(2) { ["lang_id"]=> string(1) "1" ["seo_title"]=> string(41) "Felgi do Volkswagen Touareg 3 III (2018+)" } [3683]=> array(2) { ["lang_id"]=> string(1) "3" ["seo_title"]=> string(43) "Wheels for Volkswagen Touareg 3 III (2018+)" } [3684]=> array(2) { ["lang_id"]=> string(1) "5" ["seo_title"]=> string(44) "Velgen voor Volkswagen Touareg 3 III (2018+)" } [3685]=> array(2) { ["lang_id"]=> string(1) "6" ["seo_title"]=> string(43) "Cerchi per Volkswagen Touareg 3 III (2018+)" } [3686]=> array(2) { ["lang_id"]=> string(1) "7" ["seo_title"]=> string(45) "Llantas para Volkswagen Touareg 3 III (2018+)" } [3687]=> array(2) { ["lang_id"]=> string(1) "8" ["seo_title"]=> string(44) "Felgen für Volkswagen Touareg 3 III (2018+)" } [3688]=> array(2) { ["lang_id"]=> string(1) "9" ["seo_title"]=> string(45) "Fälgar till Volkswagen Touareg 3 III (2018+)" } [3689]=> array(2) { ["lang_id"]=> string(2) "10" ["seo_title"]=> string(42) "Disky pro Volkswagen Touareg 3 III (2018+)" } [3690]=> array(2) { ["lang_id"]=> string(2) "11" ["seo_title"]=> string(47) "Ratlankiai už Volkswagen Touareg 3 III (2018+)" } [3691]=> array(2) { ["lang_id"]=> string(2) "12" ["seo_title"]=> string(45) "Jante pentru Volkswagen Touareg 3 III (2018+)" } [3692]=> array(2) { ["lang_id"]=> string(2) "13" ["seo_title"]=> string(42) "Disky pre Volkswagen Touareg 3 III (2018+)" } [3693]=> array(2) { ["lang_id"]=> string(2) "14" ["seo_title"]=> string(42) "Alufelnik Volkswagen Touareg 3 III (2018+)" } [3694]=> array(2) { ["lang_id"]=> string(2) "15" ["seo_title"]=> string(44) "Jantes pour Volkswagen Touareg 3 III (2018+)" } [3695]=> array(2) { ["lang_id"]=> string(2) "16" ["seo_title"]=> string(50) "Диски для Volkswagen Touareg 3 III (2018+)" } [3696]=> array(2) { ["lang_id"]=> string(1) "1" ["seo_title"]=> string(34) "Felgi do Volkswagen CC (2012-2017)" } [3697]=> array(2) { ["lang_id"]=> string(1) "3" ["seo_title"]=> string(36) "Wheels for Volkswagen CC (2012-2017)" } [3698]=> array(2) { ["lang_id"]=> string(1) "5" ["seo_title"]=> string(37) "Velgen voor Volkswagen CC (2012-2017)" } [3699]=> array(2) { ["lang_id"]=> string(1) "6" ["seo_title"]=> string(36) "Cerchi per Volkswagen CC (2012-2017)" } [3700]=> array(2) { ["lang_id"]=> string(1) "7" ["seo_title"]=> string(38) "Llantas para Volkswagen CC (2012-2017)" } [3701]=> array(2) { ["lang_id"]=> string(1) "8" ["seo_title"]=> string(37) "Felgen für Volkswagen CC (2012-2017)" } [3702]=> array(2) { ["lang_id"]=> string(1) "9" ["seo_title"]=> string(38) "Fälgar till Volkswagen CC (2012-2017)" } [3703]=> array(2) { ["lang_id"]=> string(2) "10" ["seo_title"]=> string(35) "Disky pro Volkswagen CC (2012-2017)" } [3704]=> array(2) { ["lang_id"]=> string(2) "11" ["seo_title"]=> string(40) "Ratlankiai už Volkswagen CC (2012-2017)" } [3705]=> array(2) { ["lang_id"]=> string(2) "12" ["seo_title"]=> string(38) "Jante pentru Volkswagen CC (2012-2017)" } [3706]=> array(2) { ["lang_id"]=> string(2) "13" ["seo_title"]=> string(35) "Disky pre Volkswagen CC (2012-2017)" } [3707]=> array(2) { ["lang_id"]=> string(2) "14" ["seo_title"]=> string(35) "Alufelnik Volkswagen CC (2012-2017)" } [3708]=> array(2) { ["lang_id"]=> string(2) "15" ["seo_title"]=> string(37) "Jantes pour Volkswagen CC (2012-2017)" } [3709]=> array(2) { ["lang_id"]=> string(2) "16" ["seo_title"]=> string(43) "Диски для Volkswagen CC (2012-2017)" } [3710]=> array(2) { ["lang_id"]=> string(1) "1" ["seo_title"]=> string(27) "Felgi do Volkswagen Phaeton" } [3711]=> array(2) { ["lang_id"]=> string(1) "3" ["seo_title"]=> string(29) "Wheels for Volkswagen Phaeton" } [3712]=> array(2) { ["lang_id"]=> string(1) "5" ["seo_title"]=> string(30) "Velgen voor Volkswagen Phaeton" } [3713]=> array(2) { ["lang_id"]=> string(1) "6" ["seo_title"]=> string(29) "Cerchi per Volkswagen Phaeton" } [3714]=> array(2) { ["lang_id"]=> string(1) "7" ["seo_title"]=> string(31) "Llantas para Volkswagen Phaeton" } [3715]=> array(2) { ["lang_id"]=> string(1) "8" ["seo_title"]=> string(30) "Felgen für Volkswagen Phaeton" } [3716]=> array(2) { ["lang_id"]=> string(1) "9" ["seo_title"]=> string(31) "Fälgar till Volkswagen Phaeton" } [3717]=> array(2) { ["lang_id"]=> string(2) "10" ["seo_title"]=> string(28) "Disky pro Volkswagen Phaeton" } [3718]=> array(2) { ["lang_id"]=> string(2) "11" ["seo_title"]=> string(33) "Ratlankiai už Volkswagen Phaeton" } [3719]=> array(2) { ["lang_id"]=> string(2) "12" ["seo_title"]=> string(31) "Jante pentru Volkswagen Phaeton" } [3720]=> array(2) { ["lang_id"]=> string(2) "13" ["seo_title"]=> string(28) "Disky pre Volkswagen Phaeton" } [3721]=> array(2) { ["lang_id"]=> string(2) "14" ["seo_title"]=> string(28) "Alufelnik Volkswagen Phaeton" } [3722]=> array(2) { ["lang_id"]=> string(2) "15" ["seo_title"]=> string(30) "Jantes pour Volkswagen Phaeton" } [3723]=> array(2) { ["lang_id"]=> string(2) "16" ["seo_title"]=> string(36) "Диски для Volkswagen Phaeton" } [3724]=> array(2) { ["lang_id"]=> string(1) "1" ["seo_title"]=> string(26) "Felgi do Volkswagen Amarok" } [3725]=> array(2) { ["lang_id"]=> string(1) "3" ["seo_title"]=> string(28) "Wheels for Volkswagen Amarok" } [3726]=> array(2) { ["lang_id"]=> string(1) "5" ["seo_title"]=> string(29) "Velgen voor Volkswagen Amarok" } [3727]=> array(2) { ["lang_id"]=> string(1) "6" ["seo_title"]=> string(28) "Cerchi per Volkswagen Amarok" } [3728]=> array(2) { ["lang_id"]=> string(1) "7" ["seo_title"]=> string(30) "Llantas para Volkswagen Amarok" } [3729]=> array(2) { ["lang_id"]=> string(1) "8" ["seo_title"]=> string(29) "Felgen für Volkswagen Amarok" } [3730]=> array(2) { ["lang_id"]=> string(1) "9" ["seo_title"]=> string(30) "Fälgar till Volkswagen Amarok" } [3731]=> array(2) { ["lang_id"]=> string(2) "10" ["seo_title"]=> string(27) "Disky pro Volkswagen Amarok" } [3732]=> array(2) { ["lang_id"]=> string(2) "11" ["seo_title"]=> string(32) "Ratlankiai už Volkswagen Amarok" } [3733]=> array(2) { ["lang_id"]=> string(2) "12" ["seo_title"]=> string(30) "Jante pentru Volkswagen Amarok" } [3734]=> array(2) { ["lang_id"]=> string(2) "13" ["seo_title"]=> string(27) "Disky pre Volkswagen Amarok" } [3735]=> array(2) { ["lang_id"]=> string(2) "14" ["seo_title"]=> string(27) "Alufelnik Volkswagen Amarok" } [3736]=> array(2) { ["lang_id"]=> string(2) "15" ["seo_title"]=> string(29) "Jantes pour Volkswagen Amarok" } [3737]=> array(2) { ["lang_id"]=> string(2) "16" ["seo_title"]=> string(35) "Диски для Volkswagen Amarok" } [3738]=> array(2) { ["lang_id"]=> string(1) "1" ["seo_title"]=> string(34) "Felgi do Volkswagen T5 (2003-2013)" } [3739]=> array(2) { ["lang_id"]=> string(1) "3" ["seo_title"]=> string(36) "Wheels for Volkswagen T5 (2003-2013)" } [3740]=> array(2) { ["lang_id"]=> string(1) "5" ["seo_title"]=> string(37) "Velgen voor Volkswagen T5 (2003-2013)" } [3741]=> array(2) { ["lang_id"]=> string(1) "6" ["seo_title"]=> string(36) "Cerchi per Volkswagen T5 (2003-2013)" } [3742]=> array(2) { ["lang_id"]=> string(1) "7" ["seo_title"]=> string(38) "Llantas para Volkswagen T5 (2003-2013)" } [3743]=> array(2) { ["lang_id"]=> string(1) "8" ["seo_title"]=> string(37) "Felgen für Volkswagen T5 (2003-2013)" } [3744]=> array(2) { ["lang_id"]=> string(1) "9" ["seo_title"]=> string(38) "Fälgar till Volkswagen T5 (2003-2013)" } [3745]=> array(2) { ["lang_id"]=> string(2) "10" ["seo_title"]=> string(35) "Disky pro Volkswagen T5 (2003-2013)" } [3746]=> array(2) { ["lang_id"]=> string(2) "11" ["seo_title"]=> string(40) "Ratlankiai už Volkswagen T5 (2003-2013)" } [3747]=> array(2) { ["lang_id"]=> string(2) "12" ["seo_title"]=> string(38) "Jante pentru Volkswagen T5 (2003-2013)" } [3748]=> array(2) { ["lang_id"]=> string(2) "13" ["seo_title"]=> string(35) "Disky pre Volkswagen T5 (2003-2013)" } [3749]=> array(2) { ["lang_id"]=> string(2) "14" ["seo_title"]=> string(35) "Alufelnik Volkswagen T5 (2003-2013)" } [3750]=> array(2) { ["lang_id"]=> string(2) "15" ["seo_title"]=> string(37) "Jantes pour Volkswagen T5 (2003-2013)" } [3751]=> array(2) { ["lang_id"]=> string(2) "16" ["seo_title"]=> string(43) "Диски для Volkswagen T5 (2003-2013)" } [3752]=> array(2) { ["lang_id"]=> string(1) "1" ["seo_title"]=> string(30) "Felgi do Volkswagen T6 (2015+)" } [3753]=> array(2) { ["lang_id"]=> string(1) "3" ["seo_title"]=> string(32) "Wheels for Volkswagen T6 (2015+)" } [3754]=> array(2) { ["lang_id"]=> string(1) "5" ["seo_title"]=> string(33) "Velgen voor Volkswagen T6 (2015+)" } [3755]=> array(2) { ["lang_id"]=> string(1) "6" ["seo_title"]=> string(32) "Cerchi per Volkswagen T6 (2015+)" } [3756]=> array(2) { ["lang_id"]=> string(1) "7" ["seo_title"]=> string(34) "Llantas para Volkswagen T6 (2015+)" } [3757]=> array(2) { ["lang_id"]=> string(1) "8" ["seo_title"]=> string(33) "Felgen für Volkswagen T6 (2015+)" } [3758]=> array(2) { ["lang_id"]=> string(1) "9" ["seo_title"]=> string(34) "Fälgar till Volkswagen T6 (2015+)" } [3759]=> array(2) { ["lang_id"]=> string(2) "10" ["seo_title"]=> string(31) "Disky pro Volkswagen T6 (2015+)" } [3760]=> array(2) { ["lang_id"]=> string(2) "11" ["seo_title"]=> string(36) "Ratlankiai už Volkswagen T6 (2015+)" } [3761]=> array(2) { ["lang_id"]=> string(2) "12" ["seo_title"]=> string(34) "Jante pentru Volkswagen T6 (2015+)" } [3762]=> array(2) { ["lang_id"]=> string(2) "13" ["seo_title"]=> string(31) "Disky pre Volkswagen T6 (2015+)" } [3763]=> array(2) { ["lang_id"]=> string(2) "14" ["seo_title"]=> string(31) "Alufelnik Volkswagen T6 (2015+)" } [3764]=> array(2) { ["lang_id"]=> string(2) "15" ["seo_title"]=> string(33) "Jantes pour Volkswagen T6 (2015+)" } [3765]=> array(2) { ["lang_id"]=> string(2) "16" ["seo_title"]=> string(39) "Диски для Volkswagen T6 (2015+)" } [3766]=> array(2) { ["lang_id"]=> string(1) "1" ["seo_title"]=> string(35) "Felgi do Porsche Boxter 718 (2016+)" } [3767]=> array(2) { ["lang_id"]=> string(1) "3" ["seo_title"]=> string(37) "Wheels for Porsche Boxter 718 (2016+)" } [3768]=> array(2) { ["lang_id"]=> string(1) "5" ["seo_title"]=> string(38) "Velgen voor Porsche Boxter 718 (2016+)" } [3769]=> array(2) { ["lang_id"]=> string(1) "6" ["seo_title"]=> string(37) "Cerchi per Porsche Boxter 718 (2016+)" } [3770]=> array(2) { ["lang_id"]=> string(1) "7" ["seo_title"]=> string(39) "Llantas para Porsche Boxter 718 (2016+)" } [3771]=> array(2) { ["lang_id"]=> string(1) "8" ["seo_title"]=> string(38) "Felgen für Porsche Boxter 718 (2016+)" } [3772]=> array(2) { ["lang_id"]=> string(1) "9" ["seo_title"]=> string(39) "Fälgar till Porsche Boxter 718 (2016+)" } [3773]=> array(2) { ["lang_id"]=> string(2) "10" ["seo_title"]=> string(36) "Disky pro Porsche Boxter 718 (2016+)" } [3774]=> array(2) { ["lang_id"]=> string(2) "11" ["seo_title"]=> string(41) "Ratlankiai už Porsche Boxter 718 (2016+)" } [3775]=> array(2) { ["lang_id"]=> string(2) "12" ["seo_title"]=> string(39) "Jante pentru Porsche Boxter 718 (2016+)" } [3776]=> array(2) { ["lang_id"]=> string(2) "13" ["seo_title"]=> string(36) "Disky pre Porsche Boxter 718 (2016+)" } [3777]=> array(2) { ["lang_id"]=> string(2) "14" ["seo_title"]=> string(36) "Alufelnik Porsche Boxter 718 (2016+)" } [3778]=> array(2) { ["lang_id"]=> string(2) "15" ["seo_title"]=> string(38) "Jantes pour Porsche Boxter 718 (2016+)" } [3779]=> array(2) { ["lang_id"]=> string(2) "16" ["seo_title"]=> string(44) "Диски для Porsche Boxter 718 (2016+)" } [3780]=> array(2) { ["lang_id"]=> string(1) "1" ["seo_title"]=> string(39) "Felgi do Porsche Boxter 981 (2012-2016)" } [3781]=> array(2) { ["lang_id"]=> string(1) "3" ["seo_title"]=> string(41) "Wheels for Porsche Boxter 981 (2012-2016)" } [3782]=> array(2) { ["lang_id"]=> string(1) "5" ["seo_title"]=> string(42) "Velgen voor Porsche Boxter 981 (2012-2016)" } [3783]=> array(2) { ["lang_id"]=> string(1) "6" ["seo_title"]=> string(41) "Cerchi per Porsche Boxter 981 (2012-2016)" } [3784]=> array(2) { ["lang_id"]=> string(1) "7" ["seo_title"]=> string(43) "Llantas para Porsche Boxter 981 (2012-2016)" } [3785]=> array(2) { ["lang_id"]=> string(1) "8" ["seo_title"]=> string(42) "Felgen für Porsche Boxter 981 (2012-2016)" } [3786]=> array(2) { ["lang_id"]=> string(1) "9" ["seo_title"]=> string(43) "Fälgar till Porsche Boxter 981 (2012-2016)" } [3787]=> array(2) { ["lang_id"]=> string(2) "10" ["seo_title"]=> string(40) "Disky pro Porsche Boxter 981 (2012-2016)" } [3788]=> array(2) { ["lang_id"]=> string(2) "11" ["seo_title"]=> string(45) "Ratlankiai už Porsche Boxter 981 (2012-2016)" } [3789]=> array(2) { ["lang_id"]=> string(2) "12" ["seo_title"]=> string(43) "Jante pentru Porsche Boxter 981 (2012-2016)" } [3790]=> array(2) { ["lang_id"]=> string(2) "13" ["seo_title"]=> string(40) "Disky pre Porsche Boxter 981 (2012-2016)" } [3791]=> array(2) { ["lang_id"]=> string(2) "14" ["seo_title"]=> string(40) "Alufelnik Porsche Boxter 981 (2012-2016)" } [3792]=> array(2) { ["lang_id"]=> string(2) "15" ["seo_title"]=> string(42) "Jantes pour Porsche Boxter 981 (2012-2016)" } [3793]=> array(2) { ["lang_id"]=> string(2) "16" ["seo_title"]=> string(48) "Диски для Porsche Boxter 981 (2012-2016)" } [3794]=> array(2) { ["lang_id"]=> string(1) "1" ["seo_title"]=> string(39) "Felgi do Porsche Boxter 987 (2006-2012)" } [3795]=> array(2) { ["lang_id"]=> string(1) "3" ["seo_title"]=> string(41) "Wheels for Porsche Boxter 987 (2006-2012)" } [3796]=> array(2) { ["lang_id"]=> string(1) "5" ["seo_title"]=> string(42) "Velgen voor Porsche Boxter 987 (2006-2012)" } [3797]=> array(2) { ["lang_id"]=> string(1) "6" ["seo_title"]=> string(41) "Cerchi per Porsche Boxter 987 (2006-2012)" } [3798]=> array(2) { ["lang_id"]=> string(1) "7" ["seo_title"]=> string(43) "Llantas para Porsche Boxter 987 (2006-2012)" } [3799]=> array(2) { ["lang_id"]=> string(1) "8" ["seo_title"]=> string(42) "Felgen für Porsche Boxter 987 (2006-2012)" } [3800]=> array(2) { ["lang_id"]=> string(1) "9" ["seo_title"]=> string(43) "Fälgar till Porsche Boxter 987 (2006-2012)" } [3801]=> array(2) { ["lang_id"]=> string(2) "10" ["seo_title"]=> string(40) "Disky pro Porsche Boxter 987 (2006-2012)" } [3802]=> array(2) { ["lang_id"]=> string(2) "11" ["seo_title"]=> string(45) "Ratlankiai už Porsche Boxter 987 (2006-2012)" } [3803]=> array(2) { ["lang_id"]=> string(2) "12" ["seo_title"]=> string(43) "Jante pentru Porsche Boxter 987 (2006-2012)" } [3804]=> array(2) { ["lang_id"]=> string(2) "13" ["seo_title"]=> string(40) "Disky pre Porsche Boxter 987 (2006-2012)" } [3805]=> array(2) { ["lang_id"]=> string(2) "14" ["seo_title"]=> string(40) "Alufelnik Porsche Boxter 987 (2006-2012)" } [3806]=> array(2) { ["lang_id"]=> string(2) "15" ["seo_title"]=> string(42) "Jantes pour Porsche Boxter 987 (2006-2012)" } [3807]=> array(2) { ["lang_id"]=> string(2) "16" ["seo_title"]=> string(48) "Диски для Porsche Boxter 987 (2006-2012)" } [3808]=> array(2) { ["lang_id"]=> string(1) "1" ["seo_title"]=> string(35) "Felgi do Porsche Cayman 718 (2016+)" } [3809]=> array(2) { ["lang_id"]=> string(1) "3" ["seo_title"]=> string(37) "Wheels for Porsche Cayman 718 (2016+)" } [3810]=> array(2) { ["lang_id"]=> string(1) "5" ["seo_title"]=> string(38) "Velgen voor Porsche Cayman 718 (2016+)" } [3811]=> array(2) { ["lang_id"]=> string(1) "6" ["seo_title"]=> string(37) "Cerchi per Porsche Cayman 718 (2016+)" } [3812]=> array(2) { ["lang_id"]=> string(1) "7" ["seo_title"]=> string(39) "Llantas para Porsche Cayman 718 (2016+)" } [3813]=> array(2) { ["lang_id"]=> string(1) "8" ["seo_title"]=> string(38) "Felgen für Porsche Cayman 718 (2016+)" } [3814]=> array(2) { ["lang_id"]=> string(1) "9" ["seo_title"]=> string(39) "Fälgar till Porsche Cayman 718 (2016+)" } [3815]=> array(2) { ["lang_id"]=> string(2) "10" ["seo_title"]=> string(36) "Disky pro Porsche Cayman 718 (2016+)" } [3816]=> array(2) { ["lang_id"]=> string(2) "11" ["seo_title"]=> string(41) "Ratlankiai už Porsche Cayman 718 (2016+)" } [3817]=> array(2) { ["lang_id"]=> string(2) "12" ["seo_title"]=> string(39) "Jante pentru Porsche Cayman 718 (2016+)" } [3818]=> array(2) { ["lang_id"]=> string(2) "13" ["seo_title"]=> string(36) "Disky pre Porsche Cayman 718 (2016+)" } [3819]=> array(2) { ["lang_id"]=> string(2) "14" ["seo_title"]=> string(36) "Alufelnik Porsche Cayman 718 (2016+)" } [3820]=> array(2) { ["lang_id"]=> string(2) "15" ["seo_title"]=> string(38) "Jantes pour Porsche Cayman 718 (2016+)" } [3821]=> array(2) { ["lang_id"]=> string(2) "16" ["seo_title"]=> string(44) "Диски для Porsche Cayman 718 (2016+)" } [3822]=> array(2) { ["lang_id"]=> string(1) "1" ["seo_title"]=> string(39) "Felgi do Porsche Cayman 981 (2012-2016)" } [3823]=> array(2) { ["lang_id"]=> string(1) "3" ["seo_title"]=> string(41) "Wheels for Porsche Cayman 981 (2012-2016)" } [3824]=> array(2) { ["lang_id"]=> string(1) "5" ["seo_title"]=> string(42) "Velgen voor Porsche Cayman 981 (2012-2016)" } [3825]=> array(2) { ["lang_id"]=> string(1) "6" ["seo_title"]=> string(41) "Cerchi per Porsche Cayman 981 (2012-2016)" } [3826]=> array(2) { ["lang_id"]=> string(1) "7" ["seo_title"]=> string(43) "Llantas para Porsche Cayman 981 (2012-2016)" } [3827]=> array(2) { ["lang_id"]=> string(1) "8" ["seo_title"]=> string(42) "Felgen für Porsche Cayman 981 (2012-2016)" } [3828]=> array(2) { ["lang_id"]=> string(1) "9" ["seo_title"]=> string(43) "Fälgar till Porsche Cayman 981 (2012-2016)" } [3829]=> array(2) { ["lang_id"]=> string(2) "10" ["seo_title"]=> string(40) "Disky pro Porsche Cayman 981 (2012-2016)" } [3830]=> array(2) { ["lang_id"]=> string(2) "11" ["seo_title"]=> string(45) "Ratlankiai už Porsche Cayman 981 (2012-2016)" } [3831]=> array(2) { ["lang_id"]=> string(2) "12" ["seo_title"]=> string(43) "Jante pentru Porsche Cayman 981 (2012-2016)" } [3832]=> array(2) { ["lang_id"]=> string(2) "13" ["seo_title"]=> string(40) "Disky pre Porsche Cayman 981 (2012-2016)" } [3833]=> array(2) { ["lang_id"]=> string(2) "14" ["seo_title"]=> string(40) "Alufelnik Porsche Cayman 981 (2012-2016)" } [3834]=> array(2) { ["lang_id"]=> string(2) "15" ["seo_title"]=> string(42) "Jantes pour Porsche Cayman 981 (2012-2016)" } [3835]=> array(2) { ["lang_id"]=> string(2) "16" ["seo_title"]=> string(48) "Диски для Porsche Cayman 981 (2012-2016)" } [3836]=> array(2) { ["lang_id"]=> string(1) "1" ["seo_title"]=> string(39) "Felgi do Porsche Cayman 987 (2006-2012)" } [3837]=> array(2) { ["lang_id"]=> string(1) "3" ["seo_title"]=> string(41) "Wheels for Porsche Cayman 987 (2006-2012)" } [3838]=> array(2) { ["lang_id"]=> string(1) "5" ["seo_title"]=> string(42) "Velgen voor Porsche Cayman 987 (2006-2012)" } [3839]=> array(2) { ["lang_id"]=> string(1) "6" ["seo_title"]=> string(41) "Cerchi per Porsche Cayman 987 (2006-2012)" } [3840]=> array(2) { ["lang_id"]=> string(1) "7" ["seo_title"]=> string(43) "Llantas para Porsche Cayman 987 (2006-2012)" } [3841]=> array(2) { ["lang_id"]=> string(1) "8" ["seo_title"]=> string(42) "Felgen für Porsche Cayman 987 (2006-2012)" } [3842]=> array(2) { ["lang_id"]=> string(1) "9" ["seo_title"]=> string(43) "Fälgar till Porsche Cayman 987 (2006-2012)" } [3843]=> array(2) { ["lang_id"]=> string(2) "10" ["seo_title"]=> string(40) "Disky pro Porsche Cayman 987 (2006-2012)" } [3844]=> array(2) { ["lang_id"]=> string(2) "11" ["seo_title"]=> string(45) "Ratlankiai už Porsche Cayman 987 (2006-2012)" } [3845]=> array(2) { ["lang_id"]=> string(2) "12" ["seo_title"]=> string(43) "Jante pentru Porsche Cayman 987 (2006-2012)" } [3846]=> array(2) { ["lang_id"]=> string(2) "13" ["seo_title"]=> string(40) "Disky pre Porsche Cayman 987 (2006-2012)" } [3847]=> array(2) { ["lang_id"]=> string(2) "14" ["seo_title"]=> string(40) "Alufelnik Porsche Cayman 987 (2006-2012)" } [3848]=> array(2) { ["lang_id"]=> string(2) "15" ["seo_title"]=> string(42) "Jantes pour Porsche Cayman 987 (2006-2012)" } [3849]=> array(2) { ["lang_id"]=> string(2) "16" ["seo_title"]=> string(48) "Диски для Porsche Cayman 987 (2006-2012)" } [3850]=> array(2) { ["lang_id"]=> string(1) "1" ["seo_title"]=> string(22) "Felgi do Porsche Macan" } [3851]=> array(2) { ["lang_id"]=> string(1) "3" ["seo_title"]=> string(24) "Wheels for Porsche Macan" } [3852]=> array(2) { ["lang_id"]=> string(1) "5" ["seo_title"]=> string(25) "Velgen voor Porsche Macan" } [3853]=> array(2) { ["lang_id"]=> string(1) "6" ["seo_title"]=> string(24) "Cerchi per Porsche Macan" } [3854]=> array(2) { ["lang_id"]=> string(1) "7" ["seo_title"]=> string(26) "Llantas para Porsche Macan" } [3855]=> array(2) { ["lang_id"]=> string(1) "8" ["seo_title"]=> string(25) "Felgen für Porsche Macan" } [3856]=> array(2) { ["lang_id"]=> string(1) "9" ["seo_title"]=> string(26) "Fälgar till Porsche Macan" } [3857]=> array(2) { ["lang_id"]=> string(2) "10" ["seo_title"]=> string(23) "Disky pro Porsche Macan" } [3858]=> array(2) { ["lang_id"]=> string(2) "11" ["seo_title"]=> string(28) "Ratlankiai už Porsche Macan" } [3859]=> array(2) { ["lang_id"]=> string(2) "12" ["seo_title"]=> string(26) "Jante pentru Porsche Macan" } [3860]=> array(2) { ["lang_id"]=> string(2) "13" ["seo_title"]=> string(23) "Disky pre Porsche Macan" } [3861]=> array(2) { ["lang_id"]=> string(2) "14" ["seo_title"]=> string(23) "Alufelnik Porsche Macan" } [3862]=> array(2) { ["lang_id"]=> string(2) "15" ["seo_title"]=> string(25) "Jantes pour Porsche Macan" } [3863]=> array(2) { ["lang_id"]=> string(2) "16" ["seo_title"]=> string(31) "Диски для Porsche Macan" } [3864]=> array(2) { ["lang_id"]=> string(1) "1" ["seo_title"]=> string(40) "Felgi do Porsche Cayenne 957 (2006-2010)" } [3865]=> array(2) { ["lang_id"]=> string(1) "3" ["seo_title"]=> string(42) "Wheels for Porsche Cayenne 957 (2006-2010)" } [3866]=> array(2) { ["lang_id"]=> string(1) "5" ["seo_title"]=> string(43) "Velgen voor Porsche Cayenne 957 (2006-2010)" } [3867]=> array(2) { ["lang_id"]=> string(1) "6" ["seo_title"]=> string(42) "Cerchi per Porsche Cayenne 957 (2006-2010)" } [3868]=> array(2) { ["lang_id"]=> string(1) "7" ["seo_title"]=> string(44) "Llantas para Porsche Cayenne 957 (2006-2010)" } [3869]=> array(2) { ["lang_id"]=> string(1) "8" ["seo_title"]=> string(43) "Felgen für Porsche Cayenne 957 (2006-2010)" } [3870]=> array(2) { ["lang_id"]=> string(1) "9" ["seo_title"]=> string(44) "Fälgar till Porsche Cayenne 957 (2006-2010)" } [3871]=> array(2) { ["lang_id"]=> string(2) "10" ["seo_title"]=> string(41) "Disky pro Porsche Cayenne 957 (2006-2010)" } [3872]=> array(2) { ["lang_id"]=> string(2) "11" ["seo_title"]=> string(46) "Ratlankiai už Porsche Cayenne 957 (2006-2010)" } [3873]=> array(2) { ["lang_id"]=> string(2) "12" ["seo_title"]=> string(44) "Jante pentru Porsche Cayenne 957 (2006-2010)" } [3874]=> array(2) { ["lang_id"]=> string(2) "13" ["seo_title"]=> string(41) "Disky pre Porsche Cayenne 957 (2006-2010)" } [3875]=> array(2) { ["lang_id"]=> string(2) "14" ["seo_title"]=> string(41) "Alufelnik Porsche Cayenne 957 (2006-2010)" } [3876]=> array(2) { ["lang_id"]=> string(2) "15" ["seo_title"]=> string(43) "Jantes pour Porsche Cayenne 957 (2006-2010)" } [3877]=> array(2) { ["lang_id"]=> string(2) "16" ["seo_title"]=> string(49) "Диски для Porsche Cayenne 957 (2006-2010)" } [3878]=> array(2) { ["lang_id"]=> string(1) "1" ["seo_title"]=> string(40) "Felgi do Porsche Cayenne 958 (2010-2017)" } [3879]=> array(2) { ["lang_id"]=> string(1) "3" ["seo_title"]=> string(42) "Wheels for Porsche Cayenne 958 (2010-2017)" } [3880]=> array(2) { ["lang_id"]=> string(1) "5" ["seo_title"]=> string(43) "Velgen voor Porsche Cayenne 958 (2010-2017)" } [3881]=> array(2) { ["lang_id"]=> string(1) "6" ["seo_title"]=> string(42) "Cerchi per Porsche Cayenne 958 (2010-2017)" } [3882]=> array(2) { ["lang_id"]=> string(1) "7" ["seo_title"]=> string(44) "Llantas para Porsche Cayenne 958 (2010-2017)" } [3883]=> array(2) { ["lang_id"]=> string(1) "8" ["seo_title"]=> string(43) "Felgen für Porsche Cayenne 958 (2010-2017)" } [3884]=> array(2) { ["lang_id"]=> string(1) "9" ["seo_title"]=> string(44) "Fälgar till Porsche Cayenne 958 (2010-2017)" } [3885]=> array(2) { ["lang_id"]=> string(2) "10" ["seo_title"]=> string(41) "Disky pro Porsche Cayenne 958 (2010-2017)" } [3886]=> array(2) { ["lang_id"]=> string(2) "11" ["seo_title"]=> string(46) "Ratlankiai už Porsche Cayenne 958 (2010-2017)" } [3887]=> array(2) { ["lang_id"]=> string(2) "12" ["seo_title"]=> string(44) "Jante pentru Porsche Cayenne 958 (2010-2017)" } [3888]=> array(2) { ["lang_id"]=> string(2) "13" ["seo_title"]=> string(41) "Disky pre Porsche Cayenne 958 (2010-2017)" } [3889]=> array(2) { ["lang_id"]=> string(2) "14" ["seo_title"]=> string(41) "Alufelnik Porsche Cayenne 958 (2010-2017)" } [3890]=> array(2) { ["lang_id"]=> string(2) "15" ["seo_title"]=> string(43) "Jantes pour Porsche Cayenne 958 (2010-2017)" } [3891]=> array(2) { ["lang_id"]=> string(2) "16" ["seo_title"]=> string(49) "Диски для Porsche Cayenne 958 (2010-2017)" } [3892]=> array(2) { ["lang_id"]=> string(1) "1" ["seo_title"]=> string(30) "Felgi do Hyundai Genesis Coupe" } [3893]=> array(2) { ["lang_id"]=> string(1) "3" ["seo_title"]=> string(32) "Wheels for Hyundai Genesis Coupe" } [3894]=> array(2) { ["lang_id"]=> string(1) "5" ["seo_title"]=> string(33) "Velgen voor Hyundai Genesis Coupe" } [3895]=> array(2) { ["lang_id"]=> string(1) "6" ["seo_title"]=> string(32) "Cerchi per Hyundai Genesis Coupe" } [3896]=> array(2) { ["lang_id"]=> string(1) "7" ["seo_title"]=> string(34) "Llantas para Hyundai Genesis Coupe" } [3897]=> array(2) { ["lang_id"]=> string(1) "8" ["seo_title"]=> string(33) "Felgen für Hyundai Genesis Coupe" } [3898]=> array(2) { ["lang_id"]=> string(1) "9" ["seo_title"]=> string(34) "Fälgar till Hyundai Genesis Coupe" } [3899]=> array(2) { ["lang_id"]=> string(2) "10" ["seo_title"]=> string(31) "Disky pro Hyundai Genesis Coupe" } [3900]=> array(2) { ["lang_id"]=> string(2) "11" ["seo_title"]=> string(36) "Ratlankiai už Hyundai Genesis Coupe" } [3901]=> array(2) { ["lang_id"]=> string(2) "12" ["seo_title"]=> string(34) "Jante pentru Hyundai Genesis Coupe" } [3902]=> array(2) { ["lang_id"]=> string(2) "13" ["seo_title"]=> string(31) "Disky pre Hyundai Genesis Coupe" } [3903]=> array(2) { ["lang_id"]=> string(2) "14" ["seo_title"]=> string(31) "Alufelnik Hyundai Genesis Coupe" } [3904]=> array(2) { ["lang_id"]=> string(2) "15" ["seo_title"]=> string(33) "Jantes pour Hyundai Genesis Coupe" } [3905]=> array(2) { ["lang_id"]=> string(2) "16" ["seo_title"]=> string(39) "Диски для Hyundai Genesis Coupe" } [3906]=> array(2) { ["lang_id"]=> string(1) "1" ["seo_title"]=> string(21) "Felgi do Hyundai i30N" } [3907]=> array(2) { ["lang_id"]=> string(1) "3" ["seo_title"]=> string(23) "Wheels for Hyundai i30N" } [3908]=> array(2) { ["lang_id"]=> string(1) "5" ["seo_title"]=> string(24) "Velgen voor Hyundai i30N" } [3909]=> array(2) { ["lang_id"]=> string(1) "6" ["seo_title"]=> string(23) "Cerchi per Hyundai i30N" } [3910]=> array(2) { ["lang_id"]=> string(1) "7" ["seo_title"]=> string(25) "Llantas para Hyundai i30N" } [3911]=> array(2) { ["lang_id"]=> string(1) "8" ["seo_title"]=> string(24) "Felgen für Hyundai i30N" } [3912]=> array(2) { ["lang_id"]=> string(1) "9" ["seo_title"]=> string(25) "Fälgar till Hyundai i30N" } [3913]=> array(2) { ["lang_id"]=> string(2) "10" ["seo_title"]=> string(22) "Disky pro Hyundai i30N" } [3914]=> array(2) { ["lang_id"]=> string(2) "11" ["seo_title"]=> string(27) "Ratlankiai už Hyundai i30N" } [3915]=> array(2) { ["lang_id"]=> string(2) "12" ["seo_title"]=> string(25) "Jante pentru Hyundai i30N" } [3916]=> array(2) { ["lang_id"]=> string(2) "13" ["seo_title"]=> string(22) "Disky pre Hyundai i30N" } [3917]=> array(2) { ["lang_id"]=> string(2) "14" ["seo_title"]=> string(22) "Alufelnik Hyundai i30N" } [3918]=> array(2) { ["lang_id"]=> string(2) "15" ["seo_title"]=> string(24) "Jantes pour Hyundai i30N" } [3919]=> array(2) { ["lang_id"]=> string(2) "16" ["seo_title"]=> string(30) "Диски для Hyundai i30N" } [3920]=> array(2) { ["lang_id"]=> string(1) "1" ["seo_title"]=> string(22) "Felgi do Infiniti FX50" } [3921]=> array(2) { ["lang_id"]=> string(1) "3" ["seo_title"]=> string(24) "Wheels for Infiniti FX50" } [3922]=> array(2) { ["lang_id"]=> string(1) "5" ["seo_title"]=> string(25) "Velgen voor Infiniti FX50" } [3923]=> array(2) { ["lang_id"]=> string(1) "6" ["seo_title"]=> string(24) "Cerchi per Infiniti FX50" } [3924]=> array(2) { ["lang_id"]=> string(1) "7" ["seo_title"]=> string(26) "Llantas para Infiniti FX50" } [3925]=> array(2) { ["lang_id"]=> string(1) "8" ["seo_title"]=> string(25) "Felgen für Infiniti FX50" } [3926]=> array(2) { ["lang_id"]=> string(1) "9" ["seo_title"]=> string(26) "Fälgar till Infiniti FX50" } [3927]=> array(2) { ["lang_id"]=> string(2) "10" ["seo_title"]=> string(23) "Disky pro Infiniti FX50" } [3928]=> array(2) { ["lang_id"]=> string(2) "11" ["seo_title"]=> string(28) "Ratlankiai už Infiniti FX50" } [3929]=> array(2) { ["lang_id"]=> string(2) "12" ["seo_title"]=> string(26) "Jante pentru Infiniti FX50" } [3930]=> array(2) { ["lang_id"]=> string(2) "13" ["seo_title"]=> string(23) "Disky pre Infiniti FX50" } [3931]=> array(2) { ["lang_id"]=> string(2) "14" ["seo_title"]=> string(23) "Alufelnik Infiniti FX50" } [3932]=> array(2) { ["lang_id"]=> string(2) "15" ["seo_title"]=> string(25) "Jantes pour Infiniti FX50" } [3933]=> array(2) { ["lang_id"]=> string(2) "16" ["seo_title"]=> string(31) "Диски для Infiniti FX50" } [3934]=> array(2) { ["lang_id"]=> string(1) "1" ["seo_title"]=> string(19) "Felgi do Infiniti G" } [3935]=> array(2) { ["lang_id"]=> string(1) "3" ["seo_title"]=> string(21) "Wheels for Infiniti G" } [3936]=> array(2) { ["lang_id"]=> string(1) "5" ["seo_title"]=> string(22) "Velgen voor Infiniti G" } [3937]=> array(2) { ["lang_id"]=> string(1) "6" ["seo_title"]=> string(21) "Cerchi per Infiniti G" } [3938]=> array(2) { ["lang_id"]=> string(1) "7" ["seo_title"]=> string(23) "Llantas para Infiniti G" } [3939]=> array(2) { ["lang_id"]=> string(1) "8" ["seo_title"]=> string(22) "Felgen für Infiniti G" } [3940]=> array(2) { ["lang_id"]=> string(1) "9" ["seo_title"]=> string(23) "Fälgar till Infiniti G" } [3941]=> array(2) { ["lang_id"]=> string(2) "10" ["seo_title"]=> string(20) "Disky pro Infiniti G" } [3942]=> array(2) { ["lang_id"]=> string(2) "11" ["seo_title"]=> string(25) "Ratlankiai už Infiniti G" } [3943]=> array(2) { ["lang_id"]=> string(2) "12" ["seo_title"]=> string(23) "Jante pentru Infiniti G" } [3944]=> array(2) { ["lang_id"]=> string(2) "13" ["seo_title"]=> string(20) "Disky pre Infiniti G" } [3945]=> array(2) { ["lang_id"]=> string(2) "14" ["seo_title"]=> string(20) "Alufelnik Infiniti G" } [3946]=> array(2) { ["lang_id"]=> string(2) "15" ["seo_title"]=> string(22) "Jantes pour Infiniti G" } [3947]=> array(2) { ["lang_id"]=> string(2) "16" ["seo_title"]=> string(28) "Диски для Infiniti G" } [3948]=> array(2) { ["lang_id"]=> string(1) "1" ["seo_title"]=> string(25) "Felgi do Infiniti G Coupe" } [3949]=> array(2) { ["lang_id"]=> string(1) "3" ["seo_title"]=> string(27) "Wheels for Infiniti G Coupe" } [3950]=> array(2) { ["lang_id"]=> string(1) "5" ["seo_title"]=> string(28) "Velgen voor Infiniti G Coupe" } [3951]=> array(2) { ["lang_id"]=> string(1) "6" ["seo_title"]=> string(27) "Cerchi per Infiniti G Coupe" } [3952]=> array(2) { ["lang_id"]=> string(1) "7" ["seo_title"]=> string(29) "Llantas para Infiniti G Coupe" } [3953]=> array(2) { ["lang_id"]=> string(1) "8" ["seo_title"]=> string(28) "Felgen für Infiniti G Coupe" } [3954]=> array(2) { ["lang_id"]=> string(1) "9" ["seo_title"]=> string(29) "Fälgar till Infiniti G Coupe" } [3955]=> array(2) { ["lang_id"]=> string(2) "10" ["seo_title"]=> string(26) "Disky pro Infiniti G Coupe" } [3956]=> array(2) { ["lang_id"]=> string(2) "11" ["seo_title"]=> string(31) "Ratlankiai už Infiniti G Coupe" } [3957]=> array(2) { ["lang_id"]=> string(2) "12" ["seo_title"]=> string(29) "Jante pentru Infiniti G Coupe" } [3958]=> array(2) { ["lang_id"]=> string(2) "13" ["seo_title"]=> string(26) "Disky pre Infiniti G Coupe" } [3959]=> array(2) { ["lang_id"]=> string(2) "14" ["seo_title"]=> string(26) "Alufelnik Infiniti G Coupe" } [3960]=> array(2) { ["lang_id"]=> string(2) "15" ["seo_title"]=> string(28) "Jantes pour Infiniti G Coupe" } [3961]=> array(2) { ["lang_id"]=> string(2) "16" ["seo_title"]=> string(34) "Диски для Infiniti G Coupe" } [3962]=> array(2) { ["lang_id"]=> string(1) "1" ["seo_title"]=> string(19) "Felgi do Infiniti M" } [3963]=> array(2) { ["lang_id"]=> string(1) "3" ["seo_title"]=> string(21) "Wheels for Infiniti M" } [3964]=> array(2) { ["lang_id"]=> string(1) "5" ["seo_title"]=> string(22) "Velgen voor Infiniti M" } [3965]=> array(2) { ["lang_id"]=> string(1) "6" ["seo_title"]=> string(21) "Cerchi per Infiniti M" } [3966]=> array(2) { ["lang_id"]=> string(1) "7" ["seo_title"]=> string(23) "Llantas para Infiniti M" } [3967]=> array(2) { ["lang_id"]=> string(1) "8" ["seo_title"]=> string(22) "Felgen für Infiniti M" } [3968]=> array(2) { ["lang_id"]=> string(1) "9" ["seo_title"]=> string(23) "Fälgar till Infiniti M" } [3969]=> array(2) { ["lang_id"]=> string(2) "10" ["seo_title"]=> string(20) "Disky pro Infiniti M" } [3970]=> array(2) { ["lang_id"]=> string(2) "11" ["seo_title"]=> string(25) "Ratlankiai už Infiniti M" } [3971]=> array(2) { ["lang_id"]=> string(2) "12" ["seo_title"]=> string(23) "Jante pentru Infiniti M" } [3972]=> array(2) { ["lang_id"]=> string(2) "13" ["seo_title"]=> string(20) "Disky pre Infiniti M" } [3973]=> array(2) { ["lang_id"]=> string(2) "14" ["seo_title"]=> string(20) "Alufelnik Infiniti M" } [3974]=> array(2) { ["lang_id"]=> string(2) "15" ["seo_title"]=> string(22) "Jantes pour Infiniti M" } [3975]=> array(2) { ["lang_id"]=> string(2) "16" ["seo_title"]=> string(28) "Диски для Infiniti M" } [3976]=> array(2) { ["lang_id"]=> string(1) "1" ["seo_title"]=> string(21) "Felgi do Infiniti Q50" } [3977]=> array(2) { ["lang_id"]=> string(1) "3" ["seo_title"]=> string(23) "Wheels for Infiniti Q50" } [3978]=> array(2) { ["lang_id"]=> string(1) "5" ["seo_title"]=> string(24) "Velgen voor Infiniti Q50" } [3979]=> array(2) { ["lang_id"]=> string(1) "6" ["seo_title"]=> string(23) "Cerchi per Infiniti Q50" } [3980]=> array(2) { ["lang_id"]=> string(1) "7" ["seo_title"]=> string(25) "Llantas para Infiniti Q50" } [3981]=> array(2) { ["lang_id"]=> string(1) "8" ["seo_title"]=> string(24) "Felgen für Infiniti Q50" } [3982]=> array(2) { ["lang_id"]=> string(1) "9" ["seo_title"]=> string(25) "Fälgar till Infiniti Q50" } [3983]=> array(2) { ["lang_id"]=> string(2) "10" ["seo_title"]=> string(22) "Disky pro Infiniti Q50" } [3984]=> array(2) { ["lang_id"]=> string(2) "11" ["seo_title"]=> string(27) "Ratlankiai už Infiniti Q50" } [3985]=> array(2) { ["lang_id"]=> string(2) "12" ["seo_title"]=> string(25) "Jante pentru Infiniti Q50" } [3986]=> array(2) { ["lang_id"]=> string(2) "13" ["seo_title"]=> string(22) "Disky pre Infiniti Q50" } [3987]=> array(2) { ["lang_id"]=> string(2) "14" ["seo_title"]=> string(22) "Alufelnik Infiniti Q50" } [3988]=> array(2) { ["lang_id"]=> string(2) "15" ["seo_title"]=> string(24) "Jantes pour Infiniti Q50" } [3989]=> array(2) { ["lang_id"]=> string(2) "16" ["seo_title"]=> string(30) "Диски для Infiniti Q50" } [3990]=> array(2) { ["lang_id"]=> string(1) "1" ["seo_title"]=> string(21) "Felgi do Infiniti Q60" } [3991]=> array(2) { ["lang_id"]=> string(1) "3" ["seo_title"]=> string(23) "Wheels for Infiniti Q60" } [3992]=> array(2) { ["lang_id"]=> string(1) "5" ["seo_title"]=> string(24) "Velgen voor Infiniti Q60" } [3993]=> array(2) { ["lang_id"]=> string(1) "6" ["seo_title"]=> string(23) "Cerchi per Infiniti Q60" } [3994]=> array(2) { ["lang_id"]=> string(1) "7" ["seo_title"]=> string(25) "Llantas para Infiniti Q60" } [3995]=> array(2) { ["lang_id"]=> string(1) "8" ["seo_title"]=> string(24) "Felgen für Infiniti Q60" } [3996]=> array(2) { ["lang_id"]=> string(1) "9" ["seo_title"]=> string(25) "Fälgar till Infiniti Q60" } [3997]=> array(2) { ["lang_id"]=> string(2) "10" ["seo_title"]=> string(22) "Disky pro Infiniti Q60" } [3998]=> array(2) { ["lang_id"]=> string(2) "11" ["seo_title"]=> string(27) "Ratlankiai už Infiniti Q60" } [3999]=> array(2) { ["lang_id"]=> string(2) "12" ["seo_title"]=> string(25) "Jante pentru Infiniti Q60" } [4000]=> array(2) { ["lang_id"]=> string(2) "13" ["seo_title"]=> string(22) "Disky pre Infiniti Q60" } [4001]=> array(2) { ["lang_id"]=> string(2) "14" ["seo_title"]=> string(22) "Alufelnik Infiniti Q60" } [4002]=> array(2) { ["lang_id"]=> string(2) "15" ["seo_title"]=> string(24) "Jantes pour Infiniti Q60" } [4003]=> array(2) { ["lang_id"]=> string(2) "16" ["seo_title"]=> string(30) "Диски для Infiniti Q60" } [4004]=> array(2) { ["lang_id"]=> string(1) "1" ["seo_title"]=> string(21) "Felgi do Infiniti Q70" } [4005]=> array(2) { ["lang_id"]=> string(1) "3" ["seo_title"]=> string(23) "Wheels for Infiniti Q70" } [4006]=> array(2) { ["lang_id"]=> string(1) "5" ["seo_title"]=> string(24) "Velgen voor Infiniti Q70" } [4007]=> array(2) { ["lang_id"]=> string(1) "6" ["seo_title"]=> string(23) "Cerchi per Infiniti Q70" } [4008]=> array(2) { ["lang_id"]=> string(1) "7" ["seo_title"]=> string(25) "Llantas para Infiniti Q70" } [4009]=> array(2) { ["lang_id"]=> string(1) "8" ["seo_title"]=> string(24) "Felgen für Infiniti Q70" } [4010]=> array(2) { ["lang_id"]=> string(1) "9" ["seo_title"]=> string(25) "Fälgar till Infiniti Q70" } [4011]=> array(2) { ["lang_id"]=> string(2) "10" ["seo_title"]=> string(22) "Disky pro Infiniti Q70" } [4012]=> array(2) { ["lang_id"]=> string(2) "11" ["seo_title"]=> string(27) "Ratlankiai už Infiniti Q70" } [4013]=> array(2) { ["lang_id"]=> string(2) "12" ["seo_title"]=> string(25) "Jante pentru Infiniti Q70" } [4014]=> array(2) { ["lang_id"]=> string(2) "13" ["seo_title"]=> string(22) "Disky pre Infiniti Q70" } [4015]=> array(2) { ["lang_id"]=> string(2) "14" ["seo_title"]=> string(22) "Alufelnik Infiniti Q70" } [4016]=> array(2) { ["lang_id"]=> string(2) "15" ["seo_title"]=> string(24) "Jantes pour Infiniti Q70" } [4017]=> array(2) { ["lang_id"]=> string(2) "16" ["seo_title"]=> string(30) "Диски для Infiniti Q70" } [4018]=> array(2) { ["lang_id"]=> string(1) "1" ["seo_title"]=> string(22) "Felgi do Infiniti QX30" } [4019]=> array(2) { ["lang_id"]=> string(1) "3" ["seo_title"]=> string(24) "Wheels for Infiniti QX30" } [4020]=> array(2) { ["lang_id"]=> string(1) "5" ["seo_title"]=> string(25) "Velgen voor Infiniti QX30" } [4021]=> array(2) { ["lang_id"]=> string(1) "6" ["seo_title"]=> string(24) "Cerchi per Infiniti QX30" } [4022]=> array(2) { ["lang_id"]=> string(1) "7" ["seo_title"]=> string(26) "Llantas para Infiniti QX30" } [4023]=> array(2) { ["lang_id"]=> string(1) "8" ["seo_title"]=> string(25) "Felgen für Infiniti QX30" } [4024]=> array(2) { ["lang_id"]=> string(1) "9" ["seo_title"]=> string(26) "Fälgar till Infiniti QX30" } [4025]=> array(2) { ["lang_id"]=> string(2) "10" ["seo_title"]=> string(23) "Disky pro Infiniti QX30" } [4026]=> array(2) { ["lang_id"]=> string(2) "11" ["seo_title"]=> string(28) "Ratlankiai už Infiniti QX30" } [4027]=> array(2) { ["lang_id"]=> string(2) "12" ["seo_title"]=> string(26) "Jante pentru Infiniti QX30" } [4028]=> array(2) { ["lang_id"]=> string(2) "13" ["seo_title"]=> string(23) "Disky pre Infiniti QX30" } [4029]=> array(2) { ["lang_id"]=> string(2) "14" ["seo_title"]=> string(23) "Alufelnik Infiniti QX30" } [4030]=> array(2) { ["lang_id"]=> string(2) "15" ["seo_title"]=> string(25) "Jantes pour Infiniti QX30" } [4031]=> array(2) { ["lang_id"]=> string(2) "16" ["seo_title"]=> string(31) "Диски для Infiniti QX30" } [4032]=> array(2) { ["lang_id"]=> string(1) "1" ["seo_title"]=> string(22) "Felgi do Infiniti QX60" } [4033]=> array(2) { ["lang_id"]=> string(1) "3" ["seo_title"]=> string(24) "Wheels for Infiniti QX60" } [4034]=> array(2) { ["lang_id"]=> string(1) "5" ["seo_title"]=> string(25) "Velgen voor Infiniti QX60" } [4035]=> array(2) { ["lang_id"]=> string(1) "6" ["seo_title"]=> string(24) "Cerchi per Infiniti QX60" } [4036]=> array(2) { ["lang_id"]=> string(1) "7" ["seo_title"]=> string(26) "Llantas para Infiniti QX60" } [4037]=> array(2) { ["lang_id"]=> string(1) "8" ["seo_title"]=> string(25) "Felgen für Infiniti QX60" } [4038]=> array(2) { ["lang_id"]=> string(1) "9" ["seo_title"]=> string(26) "Fälgar till Infiniti QX60" } [4039]=> array(2) { ["lang_id"]=> string(2) "10" ["seo_title"]=> string(23) "Disky pro Infiniti QX60" } [4040]=> array(2) { ["lang_id"]=> string(2) "11" ["seo_title"]=> string(28) "Ratlankiai už Infiniti QX60" } [4041]=> array(2) { ["lang_id"]=> string(2) "12" ["seo_title"]=> string(26) "Jante pentru Infiniti QX60" } [4042]=> array(2) { ["lang_id"]=> string(2) "13" ["seo_title"]=> string(23) "Disky pre Infiniti QX60" } [4043]=> array(2) { ["lang_id"]=> string(2) "14" ["seo_title"]=> string(23) "Alufelnik Infiniti QX60" } [4044]=> array(2) { ["lang_id"]=> string(2) "15" ["seo_title"]=> string(25) "Jantes pour Infiniti QX60" } [4045]=> array(2) { ["lang_id"]=> string(2) "16" ["seo_title"]=> string(31) "Диски для Infiniti QX60" } [4046]=> array(2) { ["lang_id"]=> string(1) "1" ["seo_title"]=> string(22) "Felgi do Infiniti QX70" } [4047]=> array(2) { ["lang_id"]=> string(1) "3" ["seo_title"]=> string(24) "Wheels for Infiniti QX70" } [4048]=> array(2) { ["lang_id"]=> string(1) "5" ["seo_title"]=> string(25) "Velgen voor Infiniti QX70" } [4049]=> array(2) { ["lang_id"]=> string(1) "6" ["seo_title"]=> string(24) "Cerchi per Infiniti QX70" } [4050]=> array(2) { ["lang_id"]=> string(1) "7" ["seo_title"]=> string(26) "Llantas para Infiniti QX70" } [4051]=> array(2) { ["lang_id"]=> string(1) "8" ["seo_title"]=> string(25) "Felgen für Infiniti QX70" } [4052]=> array(2) { ["lang_id"]=> string(1) "9" ["seo_title"]=> string(26) "Fälgar till Infiniti QX70" } [4053]=> array(2) { ["lang_id"]=> string(2) "10" ["seo_title"]=> string(23) "Disky pro Infiniti QX70" } [4054]=> array(2) { ["lang_id"]=> string(2) "11" ["seo_title"]=> string(28) "Ratlankiai už Infiniti QX70" } [4055]=> array(2) { ["lang_id"]=> string(2) "12" ["seo_title"]=> string(26) "Jante pentru Infiniti QX70" } [4056]=> array(2) { ["lang_id"]=> string(2) "13" ["seo_title"]=> string(23) "Disky pre Infiniti QX70" } [4057]=> array(2) { ["lang_id"]=> string(2) "14" ["seo_title"]=> string(23) "Alufelnik Infiniti QX70" } [4058]=> array(2) { ["lang_id"]=> string(2) "15" ["seo_title"]=> string(25) "Jantes pour Infiniti QX70" } [4059]=> array(2) { ["lang_id"]=> string(2) "16" ["seo_title"]=> string(31) "Диски для Infiniti QX70" } [4060]=> array(2) { ["lang_id"]=> string(1) "1" ["seo_title"]=> string(22) "Felgi do Jaguar X-Type" } [4061]=> array(2) { ["lang_id"]=> string(1) "3" ["seo_title"]=> string(24) "Wheels for Jaguar X-Type" } [4062]=> array(2) { ["lang_id"]=> string(1) "5" ["seo_title"]=> string(25) "Velgen voor Jaguar X-Type" } [4063]=> array(2) { ["lang_id"]=> string(1) "6" ["seo_title"]=> string(24) "Cerchi per Jaguar X-Type" } [4064]=> array(2) { ["lang_id"]=> string(1) "7" ["seo_title"]=> string(26) "Llantas para Jaguar X-Type" } [4065]=> array(2) { ["lang_id"]=> string(1) "8" ["seo_title"]=> string(25) "Felgen für Jaguar X-Type" } [4066]=> array(2) { ["lang_id"]=> string(1) "9" ["seo_title"]=> string(26) "Fälgar till Jaguar X-Type" } [4067]=> array(2) { ["lang_id"]=> string(2) "10" ["seo_title"]=> string(23) "Disky pro Jaguar X-Type" } [4068]=> array(2) { ["lang_id"]=> string(2) "11" ["seo_title"]=> string(28) "Ratlankiai už Jaguar X-Type" } [4069]=> array(2) { ["lang_id"]=> string(2) "12" ["seo_title"]=> string(26) "Jante pentru Jaguar X-Type" } [4070]=> array(2) { ["lang_id"]=> string(2) "13" ["seo_title"]=> string(23) "Disky pre Jaguar X-Type" } [4071]=> array(2) { ["lang_id"]=> string(2) "14" ["seo_title"]=> string(23) "Alufelnik Jaguar X-Type" } [4072]=> array(2) { ["lang_id"]=> string(2) "15" ["seo_title"]=> string(25) "Jantes pour Jaguar X-Type" } [4073]=> array(2) { ["lang_id"]=> string(2) "16" ["seo_title"]=> string(31) "Диски для Jaguar X-Type" } [4074]=> array(2) { ["lang_id"]=> string(1) "1" ["seo_title"]=> string(22) "Felgi do Jaguar E-Pace" } [4075]=> array(2) { ["lang_id"]=> string(1) "3" ["seo_title"]=> string(24) "Wheels for Jaguar E-Pace" } [4076]=> array(2) { ["lang_id"]=> string(1) "5" ["seo_title"]=> string(25) "Velgen voor Jaguar E-Pace" } [4077]=> array(2) { ["lang_id"]=> string(1) "6" ["seo_title"]=> string(24) "Cerchi per Jaguar E-Pace" } [4078]=> array(2) { ["lang_id"]=> string(1) "7" ["seo_title"]=> string(26) "Llantas para Jaguar E-Pace" } [4079]=> array(2) { ["lang_id"]=> string(1) "8" ["seo_title"]=> string(25) "Felgen für Jaguar E-Pace" } [4080]=> array(2) { ["lang_id"]=> string(1) "9" ["seo_title"]=> string(26) "Fälgar till Jaguar E-Pace" } [4081]=> array(2) { ["lang_id"]=> string(2) "10" ["seo_title"]=> string(23) "Disky pro Jaguar E-Pace" } [4082]=> array(2) { ["lang_id"]=> string(2) "11" ["seo_title"]=> string(28) "Ratlankiai už Jaguar E-Pace" } [4083]=> array(2) { ["lang_id"]=> string(2) "12" ["seo_title"]=> string(26) "Jante pentru Jaguar E-Pace" } [4084]=> array(2) { ["lang_id"]=> string(2) "13" ["seo_title"]=> string(23) "Disky pre Jaguar E-Pace" } [4085]=> array(2) { ["lang_id"]=> string(2) "14" ["seo_title"]=> string(23) "Alufelnik Jaguar E-Pace" } [4086]=> array(2) { ["lang_id"]=> string(2) "15" ["seo_title"]=> string(25) "Jantes pour Jaguar E-Pace" } [4087]=> array(2) { ["lang_id"]=> string(2) "16" ["seo_title"]=> string(31) "Диски для Jaguar E-Pace" } [4088]=> array(2) { ["lang_id"]=> string(1) "1" ["seo_title"]=> string(22) "Felgi do Jaguar F-Pace" } [4089]=> array(2) { ["lang_id"]=> string(1) "3" ["seo_title"]=> string(24) "Wheels for Jaguar F-Pace" } [4090]=> array(2) { ["lang_id"]=> string(1) "5" ["seo_title"]=> string(25) "Velgen voor Jaguar F-Pace" } [4091]=> array(2) { ["lang_id"]=> string(1) "6" ["seo_title"]=> string(24) "Cerchi per Jaguar F-Pace" } [4092]=> array(2) { ["lang_id"]=> string(1) "7" ["seo_title"]=> string(26) "Llantas para Jaguar F-Pace" } [4093]=> array(2) { ["lang_id"]=> string(1) "8" ["seo_title"]=> string(25) "Felgen für Jaguar F-Pace" } [4094]=> array(2) { ["lang_id"]=> string(1) "9" ["seo_title"]=> string(26) "Fälgar till Jaguar F-Pace" } [4095]=> array(2) { ["lang_id"]=> string(2) "10" ["seo_title"]=> string(23) "Disky pro Jaguar F-Pace" } [4096]=> array(2) { ["lang_id"]=> string(2) "11" ["seo_title"]=> string(28) "Ratlankiai už Jaguar F-Pace" } [4097]=> array(2) { ["lang_id"]=> string(2) "12" ["seo_title"]=> string(26) "Jante pentru Jaguar F-Pace" } [4098]=> array(2) { ["lang_id"]=> string(2) "13" ["seo_title"]=> string(23) "Disky pre Jaguar F-Pace" } [4099]=> array(2) { ["lang_id"]=> string(2) "14" ["seo_title"]=> string(23) "Alufelnik Jaguar F-Pace" } [4100]=> array(2) { ["lang_id"]=> string(2) "15" ["seo_title"]=> string(25) "Jantes pour Jaguar F-Pace" } [4101]=> array(2) { ["lang_id"]=> string(2) "16" ["seo_title"]=> string(31) "Диски для Jaguar F-Pace" } [4102]=> array(2) { ["lang_id"]=> string(1) "1" ["seo_title"]=> string(22) "Felgi do Jaguar F-Type" } [4103]=> array(2) { ["lang_id"]=> string(1) "3" ["seo_title"]=> string(24) "Wheels for Jaguar F-Type" } [4104]=> array(2) { ["lang_id"]=> string(1) "5" ["seo_title"]=> string(25) "Velgen voor Jaguar F-Type" } [4105]=> array(2) { ["lang_id"]=> string(1) "6" ["seo_title"]=> string(24) "Cerchi per Jaguar F-Type" } [4106]=> array(2) { ["lang_id"]=> string(1) "7" ["seo_title"]=> string(26) "Llantas para Jaguar F-Type" } [4107]=> array(2) { ["lang_id"]=> string(1) "8" ["seo_title"]=> string(25) "Felgen für Jaguar F-Type" } [4108]=> array(2) { ["lang_id"]=> string(1) "9" ["seo_title"]=> string(26) "Fälgar till Jaguar F-Type" } [4109]=> array(2) { ["lang_id"]=> string(2) "10" ["seo_title"]=> string(23) "Disky pro Jaguar F-Type" } [4110]=> array(2) { ["lang_id"]=> string(2) "11" ["seo_title"]=> string(28) "Ratlankiai už Jaguar F-Type" } [4111]=> array(2) { ["lang_id"]=> string(2) "12" ["seo_title"]=> string(26) "Jante pentru Jaguar F-Type" } [4112]=> array(2) { ["lang_id"]=> string(2) "13" ["seo_title"]=> string(23) "Disky pre Jaguar F-Type" } [4113]=> array(2) { ["lang_id"]=> string(2) "14" ["seo_title"]=> string(23) "Alufelnik Jaguar F-Type" } [4114]=> array(2) { ["lang_id"]=> string(2) "15" ["seo_title"]=> string(25) "Jantes pour Jaguar F-Type" } [4115]=> array(2) { ["lang_id"]=> string(2) "16" ["seo_title"]=> string(31) "Диски для Jaguar F-Type" } [4116]=> array(2) { ["lang_id"]=> string(1) "1" ["seo_title"]=> string(22) "Felgi do Jaguar S-Type" } [4117]=> array(2) { ["lang_id"]=> string(1) "3" ["seo_title"]=> string(24) "Wheels for Jaguar S-Type" } [4118]=> array(2) { ["lang_id"]=> string(1) "5" ["seo_title"]=> string(25) "Velgen voor Jaguar S-Type" } [4119]=> array(2) { ["lang_id"]=> string(1) "6" ["seo_title"]=> string(24) "Cerchi per Jaguar S-Type" } [4120]=> array(2) { ["lang_id"]=> string(1) "7" ["seo_title"]=> string(26) "Llantas para Jaguar S-Type" } [4121]=> array(2) { ["lang_id"]=> string(1) "8" ["seo_title"]=> string(25) "Felgen für Jaguar S-Type" } [4122]=> array(2) { ["lang_id"]=> string(1) "9" ["seo_title"]=> string(26) "Fälgar till Jaguar S-Type" } [4123]=> array(2) { ["lang_id"]=> string(2) "10" ["seo_title"]=> string(23) "Disky pro Jaguar S-Type" } [4124]=> array(2) { ["lang_id"]=> string(2) "11" ["seo_title"]=> string(28) "Ratlankiai už Jaguar S-Type" } [4125]=> array(2) { ["lang_id"]=> string(2) "12" ["seo_title"]=> string(26) "Jante pentru Jaguar S-Type" } [4126]=> array(2) { ["lang_id"]=> string(2) "13" ["seo_title"]=> string(23) "Disky pre Jaguar S-Type" } [4127]=> array(2) { ["lang_id"]=> string(2) "14" ["seo_title"]=> string(23) "Alufelnik Jaguar S-Type" } [4128]=> array(2) { ["lang_id"]=> string(2) "15" ["seo_title"]=> string(25) "Jantes pour Jaguar S-Type" } [4129]=> array(2) { ["lang_id"]=> string(2) "16" ["seo_title"]=> string(31) "Диски для Jaguar S-Type" } [4130]=> array(2) { ["lang_id"]=> string(1) "1" ["seo_title"]=> string(18) "Felgi do Jaguar XE" } [4131]=> array(2) { ["lang_id"]=> string(1) "3" ["seo_title"]=> string(20) "Wheels for Jaguar XE" } [4132]=> array(2) { ["lang_id"]=> string(1) "5" ["seo_title"]=> string(21) "Velgen voor Jaguar XE" } [4133]=> array(2) { ["lang_id"]=> string(1) "6" ["seo_title"]=> string(20) "Cerchi per Jaguar XE" } [4134]=> array(2) { ["lang_id"]=> string(1) "7" ["seo_title"]=> string(22) "Llantas para Jaguar XE" } [4135]=> array(2) { ["lang_id"]=> string(1) "8" ["seo_title"]=> string(21) "Felgen für Jaguar XE" } [4136]=> array(2) { ["lang_id"]=> string(1) "9" ["seo_title"]=> string(22) "Fälgar till Jaguar XE" } [4137]=> array(2) { ["lang_id"]=> string(2) "10" ["seo_title"]=> string(19) "Disky pro Jaguar XE" } [4138]=> array(2) { ["lang_id"]=> string(2) "11" ["seo_title"]=> string(24) "Ratlankiai už Jaguar XE" } [4139]=> array(2) { ["lang_id"]=> string(2) "12" ["seo_title"]=> string(22) "Jante pentru Jaguar XE" } [4140]=> array(2) { ["lang_id"]=> string(2) "13" ["seo_title"]=> string(19) "Disky pre Jaguar XE" } [4141]=> array(2) { ["lang_id"]=> string(2) "14" ["seo_title"]=> string(19) "Alufelnik Jaguar XE" } [4142]=> array(2) { ["lang_id"]=> string(2) "15" ["seo_title"]=> string(21) "Jantes pour Jaguar XE" } [4143]=> array(2) { ["lang_id"]=> string(2) "16" ["seo_title"]=> string(27) "Диски для Jaguar XE" } [4144]=> array(2) { ["lang_id"]=> string(1) "1" ["seo_title"]=> string(18) "Felgi do Jaguar XF" } [4145]=> array(2) { ["lang_id"]=> string(1) "3" ["seo_title"]=> string(20) "Wheels for Jaguar XF" } [4146]=> array(2) { ["lang_id"]=> string(1) "5" ["seo_title"]=> string(21) "Velgen voor Jaguar XF" } [4147]=> array(2) { ["lang_id"]=> string(1) "6" ["seo_title"]=> string(20) "Cerchi per Jaguar XF" } [4148]=> array(2) { ["lang_id"]=> string(1) "7" ["seo_title"]=> string(22) "Llantas para Jaguar XF" } [4149]=> array(2) { ["lang_id"]=> string(1) "8" ["seo_title"]=> string(21) "Felgen für Jaguar XF" } [4150]=> array(2) { ["lang_id"]=> string(1) "9" ["seo_title"]=> string(22) "Fälgar till Jaguar XF" } [4151]=> array(2) { ["lang_id"]=> string(2) "10" ["seo_title"]=> string(19) "Disky pro Jaguar XF" } [4152]=> array(2) { ["lang_id"]=> string(2) "11" ["seo_title"]=> string(24) "Ratlankiai už Jaguar XF" } [4153]=> array(2) { ["lang_id"]=> string(2) "12" ["seo_title"]=> string(22) "Jante pentru Jaguar XF" } [4154]=> array(2) { ["lang_id"]=> string(2) "13" ["seo_title"]=> string(19) "Disky pre Jaguar XF" } [4155]=> array(2) { ["lang_id"]=> string(2) "14" ["seo_title"]=> string(19) "Alufelnik Jaguar XF" } [4156]=> array(2) { ["lang_id"]=> string(2) "15" ["seo_title"]=> string(21) "Jantes pour Jaguar XF" } [4157]=> array(2) { ["lang_id"]=> string(2) "16" ["seo_title"]=> string(27) "Диски для Jaguar XF" } [4158]=> array(2) { ["lang_id"]=> string(1) "1" ["seo_title"]=> string(18) "Felgi do Jaguar XJ" } [4159]=> array(2) { ["lang_id"]=> string(1) "3" ["seo_title"]=> string(20) "Wheels for Jaguar XJ" } [4160]=> array(2) { ["lang_id"]=> string(1) "5" ["seo_title"]=> string(21) "Velgen voor Jaguar XJ" } [4161]=> array(2) { ["lang_id"]=> string(1) "6" ["seo_title"]=> string(20) "Cerchi per Jaguar XJ" } [4162]=> array(2) { ["lang_id"]=> string(1) "7" ["seo_title"]=> string(22) "Llantas para Jaguar XJ" } [4163]=> array(2) { ["lang_id"]=> string(1) "8" ["seo_title"]=> string(21) "Felgen für Jaguar XJ" } [4164]=> array(2) { ["lang_id"]=> string(1) "9" ["seo_title"]=> string(22) "Fälgar till Jaguar XJ" } [4165]=> array(2) { ["lang_id"]=> string(2) "10" ["seo_title"]=> string(19) "Disky pro Jaguar XJ" } [4166]=> array(2) { ["lang_id"]=> string(2) "11" ["seo_title"]=> string(24) "Ratlankiai už Jaguar XJ" } [4167]=> array(2) { ["lang_id"]=> string(2) "12" ["seo_title"]=> string(22) "Jante pentru Jaguar XJ" } [4168]=> array(2) { ["lang_id"]=> string(2) "13" ["seo_title"]=> string(19) "Disky pre Jaguar XJ" } [4169]=> array(2) { ["lang_id"]=> string(2) "14" ["seo_title"]=> string(19) "Alufelnik Jaguar XJ" } [4170]=> array(2) { ["lang_id"]=> string(2) "15" ["seo_title"]=> string(21) "Jantes pour Jaguar XJ" } [4171]=> array(2) { ["lang_id"]=> string(2) "16" ["seo_title"]=> string(27) "Диски для Jaguar XJ" } [4172]=> array(2) { ["lang_id"]=> string(1) "1" ["seo_title"]=> string(18) "Felgi do Jaguar XK" } [4173]=> array(2) { ["lang_id"]=> string(1) "3" ["seo_title"]=> string(20) "Wheels for Jaguar XK" } [4174]=> array(2) { ["lang_id"]=> string(1) "5" ["seo_title"]=> string(21) "Velgen voor Jaguar XK" } [4175]=> array(2) { ["lang_id"]=> string(1) "6" ["seo_title"]=> string(20) "Cerchi per Jaguar XK" } [4176]=> array(2) { ["lang_id"]=> string(1) "7" ["seo_title"]=> string(22) "Llantas para Jaguar XK" } [4177]=> array(2) { ["lang_id"]=> string(1) "8" ["seo_title"]=> string(21) "Felgen für Jaguar XK" } [4178]=> array(2) { ["lang_id"]=> string(1) "9" ["seo_title"]=> string(22) "Fälgar till Jaguar XK" } [4179]=> array(2) { ["lang_id"]=> string(2) "10" ["seo_title"]=> string(19) "Disky pro Jaguar XK" } [4180]=> array(2) { ["lang_id"]=> string(2) "11" ["seo_title"]=> string(24) "Ratlankiai už Jaguar XK" } [4181]=> array(2) { ["lang_id"]=> string(2) "12" ["seo_title"]=> string(22) "Jante pentru Jaguar XK" } [4182]=> array(2) { ["lang_id"]=> string(2) "13" ["seo_title"]=> string(19) "Disky pre Jaguar XK" } [4183]=> array(2) { ["lang_id"]=> string(2) "14" ["seo_title"]=> string(19) "Alufelnik Jaguar XK" } [4184]=> array(2) { ["lang_id"]=> string(2) "15" ["seo_title"]=> string(21) "Jantes pour Jaguar XK" } [4185]=> array(2) { ["lang_id"]=> string(2) "16" ["seo_title"]=> string(27) "Диски для Jaguar XK" } [4186]=> array(2) { ["lang_id"]=> string(1) "1" ["seo_title"]=> string(43) "Felgi do Jeep Grand Cherokee WK (2005-2010)" } [4187]=> array(2) { ["lang_id"]=> string(1) "3" ["seo_title"]=> string(45) "Wheels for Jeep Grand Cherokee WK (2005-2010)" } [4188]=> array(2) { ["lang_id"]=> string(1) "5" ["seo_title"]=> string(46) "Velgen voor Jeep Grand Cherokee WK (2005-2010)" } [4189]=> array(2) { ["lang_id"]=> string(1) "6" ["seo_title"]=> string(45) "Cerchi per Jeep Grand Cherokee WK (2005-2010)" } [4190]=> array(2) { ["lang_id"]=> string(1) "7" ["seo_title"]=> string(47) "Llantas para Jeep Grand Cherokee WK (2005-2010)" } [4191]=> array(2) { ["lang_id"]=> string(1) "8" ["seo_title"]=> string(46) "Felgen für Jeep Grand Cherokee WK (2005-2010)" } [4192]=> array(2) { ["lang_id"]=> string(1) "9" ["seo_title"]=> string(47) "Fälgar till Jeep Grand Cherokee WK (2005-2010)" } [4193]=> array(2) { ["lang_id"]=> string(2) "10" ["seo_title"]=> string(44) "Disky pro Jeep Grand Cherokee WK (2005-2010)" } [4194]=> array(2) { ["lang_id"]=> string(2) "11" ["seo_title"]=> string(49) "Ratlankiai už Jeep Grand Cherokee WK (2005-2010)" } [4195]=> array(2) { ["lang_id"]=> string(2) "12" ["seo_title"]=> string(47) "Jante pentru Jeep Grand Cherokee WK (2005-2010)" } [4196]=> array(2) { ["lang_id"]=> string(2) "13" ["seo_title"]=> string(44) "Disky pre Jeep Grand Cherokee WK (2005-2010)" } [4197]=> array(2) { ["lang_id"]=> string(2) "14" ["seo_title"]=> string(44) "Alufelnik Jeep Grand Cherokee WK (2005-2010)" } [4198]=> array(2) { ["lang_id"]=> string(2) "15" ["seo_title"]=> string(46) "Jantes pour Jeep Grand Cherokee WK (2005-2010)" } [4199]=> array(2) { ["lang_id"]=> string(2) "16" ["seo_title"]=> string(52) "Диски для Jeep Grand Cherokee WK (2005-2010)" } [4200]=> array(2) { ["lang_id"]=> string(1) "1" ["seo_title"]=> string(40) "Felgi do Jeep Grand Cherokee WK2 (2010+)" } [4201]=> array(2) { ["lang_id"]=> string(1) "3" ["seo_title"]=> string(42) "Wheels for Jeep Grand Cherokee WK2 (2010+)" } [4202]=> array(2) { ["lang_id"]=> string(1) "5" ["seo_title"]=> string(43) "Velgen voor Jeep Grand Cherokee WK2 (2010+)" } [4203]=> array(2) { ["lang_id"]=> string(1) "6" ["seo_title"]=> string(42) "Cerchi per Jeep Grand Cherokee WK2 (2010+)" } [4204]=> array(2) { ["lang_id"]=> string(1) "7" ["seo_title"]=> string(44) "Llantas para Jeep Grand Cherokee WK2 (2010+)" } [4205]=> array(2) { ["lang_id"]=> string(1) "8" ["seo_title"]=> string(43) "Felgen für Jeep Grand Cherokee WK2 (2010+)" } [4206]=> array(2) { ["lang_id"]=> string(1) "9" ["seo_title"]=> string(44) "Fälgar till Jeep Grand Cherokee WK2 (2010+)" } [4207]=> array(2) { ["lang_id"]=> string(2) "10" ["seo_title"]=> string(41) "Disky pro Jeep Grand Cherokee WK2 (2010+)" } [4208]=> array(2) { ["lang_id"]=> string(2) "11" ["seo_title"]=> string(46) "Ratlankiai už Jeep Grand Cherokee WK2 (2010+)" } [4209]=> array(2) { ["lang_id"]=> string(2) "12" ["seo_title"]=> string(44) "Jante pentru Jeep Grand Cherokee WK2 (2010+)" } [4210]=> array(2) { ["lang_id"]=> string(2) "13" ["seo_title"]=> string(41) "Disky pre Jeep Grand Cherokee WK2 (2010+)" } [4211]=> array(2) { ["lang_id"]=> string(2) "14" ["seo_title"]=> string(41) "Alufelnik Jeep Grand Cherokee WK2 (2010+)" } [4212]=> array(2) { ["lang_id"]=> string(2) "15" ["seo_title"]=> string(43) "Jantes pour Jeep Grand Cherokee WK2 (2010+)" } [4213]=> array(2) { ["lang_id"]=> string(2) "16" ["seo_title"]=> string(49) "Диски для Jeep Grand Cherokee WK2 (2010+)" } [4214]=> array(2) { ["lang_id"]=> string(1) "1" ["seo_title"]=> string(44) "Felgi do Jeep Grand Cherokee SRT / Trackhawk" } [4215]=> array(2) { ["lang_id"]=> string(1) "3" ["seo_title"]=> string(46) "Wheels for Jeep Grand Cherokee SRT / Trackhawk" } [4216]=> array(2) { ["lang_id"]=> string(1) "5" ["seo_title"]=> string(47) "Velgen voor Jeep Grand Cherokee SRT / Trackhawk" } [4217]=> array(2) { ["lang_id"]=> string(1) "6" ["seo_title"]=> string(46) "Cerchi per Jeep Grand Cherokee SRT / Trackhawk" } [4218]=> array(2) { ["lang_id"]=> string(1) "7" ["seo_title"]=> string(48) "Llantas para Jeep Grand Cherokee SRT / Trackhawk" } [4219]=> array(2) { ["lang_id"]=> string(1) "8" ["seo_title"]=> string(47) "Felgen für Jeep Grand Cherokee SRT / Trackhawk" } [4220]=> array(2) { ["lang_id"]=> string(1) "9" ["seo_title"]=> string(48) "Fälgar till Jeep Grand Cherokee SRT / Trackhawk" } [4221]=> array(2) { ["lang_id"]=> string(2) "10" ["seo_title"]=> string(45) "Disky pro Jeep Grand Cherokee SRT / Trackhawk" } [4222]=> array(2) { ["lang_id"]=> string(2) "11" ["seo_title"]=> string(50) "Ratlankiai už Jeep Grand Cherokee SRT / Trackhawk" } [4223]=> array(2) { ["lang_id"]=> string(2) "12" ["seo_title"]=> string(48) "Jante pentru Jeep Grand Cherokee SRT / Trackhawk" } [4224]=> array(2) { ["lang_id"]=> string(2) "13" ["seo_title"]=> string(45) "Disky pre Jeep Grand Cherokee SRT / Trackhawk" } [4225]=> array(2) { ["lang_id"]=> string(2) "14" ["seo_title"]=> string(45) "Alufelnik Jeep Grand Cherokee SRT / Trackhawk" } [4226]=> array(2) { ["lang_id"]=> string(2) "15" ["seo_title"]=> string(47) "Jantes pour Jeep Grand Cherokee SRT / Trackhawk" } [4227]=> array(2) { ["lang_id"]=> string(2) "16" ["seo_title"]=> string(53) "Диски для Jeep Grand Cherokee SRT / Trackhawk" } [4228]=> array(2) { ["lang_id"]=> string(1) "1" ["seo_title"]=> string(30) "Felgi do Jeep Wrangler (2007+)" } [4229]=> array(2) { ["lang_id"]=> string(1) "3" ["seo_title"]=> string(32) "Wheels for Jeep Wrangler (2007+)" } [4230]=> array(2) { ["lang_id"]=> string(1) "5" ["seo_title"]=> string(33) "Velgen voor Jeep Wrangler (2007+)" } [4231]=> array(2) { ["lang_id"]=> string(1) "6" ["seo_title"]=> string(32) "Cerchi per Jeep Wrangler (2007+)" } [4232]=> array(2) { ["lang_id"]=> string(1) "7" ["seo_title"]=> string(34) "Llantas para Jeep Wrangler (2007+)" } [4233]=> array(2) { ["lang_id"]=> string(1) "8" ["seo_title"]=> string(33) "Felgen für Jeep Wrangler (2007+)" } [4234]=> array(2) { ["lang_id"]=> string(1) "9" ["seo_title"]=> string(34) "Fälgar till Jeep Wrangler (2007+)" } [4235]=> array(2) { ["lang_id"]=> string(2) "10" ["seo_title"]=> string(31) "Disky pro Jeep Wrangler (2007+)" } [4236]=> array(2) { ["lang_id"]=> string(2) "11" ["seo_title"]=> string(36) "Ratlankiai už Jeep Wrangler (2007+)" } [4237]=> array(2) { ["lang_id"]=> string(2) "12" ["seo_title"]=> string(34) "Jante pentru Jeep Wrangler (2007+)" } [4238]=> array(2) { ["lang_id"]=> string(2) "13" ["seo_title"]=> string(31) "Disky pre Jeep Wrangler (2007+)" } [4239]=> array(2) { ["lang_id"]=> string(2) "14" ["seo_title"]=> string(31) "Alufelnik Jeep Wrangler (2007+)" } [4240]=> array(2) { ["lang_id"]=> string(2) "15" ["seo_title"]=> string(33) "Jantes pour Jeep Wrangler (2007+)" } [4241]=> array(2) { ["lang_id"]=> string(2) "16" ["seo_title"]=> string(39) "Диски для Jeep Wrangler (2007+)" } [4242]=> array(2) { ["lang_id"]=> string(1) "1" ["seo_title"]=> string(20) "Felgi do Kia Stinger" } [4243]=> array(2) { ["lang_id"]=> string(1) "3" ["seo_title"]=> string(22) "Wheels for Kia Stinger" } [4244]=> array(2) { ["lang_id"]=> string(1) "5" ["seo_title"]=> string(23) "Velgen voor Kia Stinger" } [4245]=> array(2) { ["lang_id"]=> string(1) "6" ["seo_title"]=> string(22) "Cerchi per Kia Stinger" } [4246]=> array(2) { ["lang_id"]=> string(1) "7" ["seo_title"]=> string(24) "Llantas para Kia Stinger" } [4247]=> array(2) { ["lang_id"]=> string(1) "8" ["seo_title"]=> string(23) "Felgen für Kia Stinger" } [4248]=> array(2) { ["lang_id"]=> string(1) "9" ["seo_title"]=> string(24) "Fälgar till Kia Stinger" } [4249]=> array(2) { ["lang_id"]=> string(2) "10" ["seo_title"]=> string(21) "Disky pro Kia Stinger" } [4250]=> array(2) { ["lang_id"]=> string(2) "11" ["seo_title"]=> string(26) "Ratlankiai už Kia Stinger" } [4251]=> array(2) { ["lang_id"]=> string(2) "12" ["seo_title"]=> string(24) "Jante pentru Kia Stinger" } [4252]=> array(2) { ["lang_id"]=> string(2) "13" ["seo_title"]=> string(21) "Disky pre Kia Stinger" } [4253]=> array(2) { ["lang_id"]=> string(2) "14" ["seo_title"]=> string(21) "Alufelnik Kia Stinger" } [4254]=> array(2) { ["lang_id"]=> string(2) "15" ["seo_title"]=> string(23) "Jantes pour Kia Stinger" } [4255]=> array(2) { ["lang_id"]=> string(2) "16" ["seo_title"]=> string(29) "Диски для Kia Stinger" } [4256]=> array(2) { ["lang_id"]=> string(1) "1" ["seo_title"]=> string(20) "Felgi do Kia Sorento" } [4257]=> array(2) { ["lang_id"]=> string(1) "3" ["seo_title"]=> string(22) "Wheels for Kia Sorento" } [4258]=> array(2) { ["lang_id"]=> string(1) "5" ["seo_title"]=> string(23) "Velgen voor Kia Sorento" } [4259]=> array(2) { ["lang_id"]=> string(1) "6" ["seo_title"]=> string(22) "Cerchi per Kia Sorento" } [4260]=> array(2) { ["lang_id"]=> string(1) "7" ["seo_title"]=> string(24) "Llantas para Kia Sorento" } [4261]=> array(2) { ["lang_id"]=> string(1) "8" ["seo_title"]=> string(23) "Felgen für Kia Sorento" } [4262]=> array(2) { ["lang_id"]=> string(1) "9" ["seo_title"]=> string(24) "Fälgar till Kia Sorento" } [4263]=> array(2) { ["lang_id"]=> string(2) "10" ["seo_title"]=> string(21) "Disky pro Kia Sorento" } [4264]=> array(2) { ["lang_id"]=> string(2) "11" ["seo_title"]=> string(26) "Ratlankiai už Kia Sorento" } [4265]=> array(2) { ["lang_id"]=> string(2) "12" ["seo_title"]=> string(24) "Jante pentru Kia Sorento" } [4266]=> array(2) { ["lang_id"]=> string(2) "13" ["seo_title"]=> string(21) "Disky pre Kia Sorento" } [4267]=> array(2) { ["lang_id"]=> string(2) "14" ["seo_title"]=> string(21) "Alufelnik Kia Sorento" } [4268]=> array(2) { ["lang_id"]=> string(2) "15" ["seo_title"]=> string(23) "Jantes pour Kia Sorento" } [4269]=> array(2) { ["lang_id"]=> string(2) "16" ["seo_title"]=> string(29) "Диски для Kia Sorento" } [4270]=> array(2) { ["lang_id"]=> string(1) "1" ["seo_title"]=> string(20) "Felgi do Kia ProCeed" } [4271]=> array(2) { ["lang_id"]=> string(1) "3" ["seo_title"]=> string(22) "Wheels for KIA ProCeed" } [4272]=> array(2) { ["lang_id"]=> string(1) "5" ["seo_title"]=> string(23) "Velgen voor KIA ProCeed" } [4273]=> array(2) { ["lang_id"]=> string(1) "6" ["seo_title"]=> string(22) "Cerchi per KIA ProCeed" } [4274]=> array(2) { ["lang_id"]=> string(1) "7" ["seo_title"]=> string(24) "Llantas para KIA ProCeed" } [4275]=> array(2) { ["lang_id"]=> string(1) "8" ["seo_title"]=> string(23) "Felgen für KIA ProCeed" } [4276]=> array(2) { ["lang_id"]=> string(1) "9" ["seo_title"]=> string(24) "Fälgar till KIA ProCeed" } [4277]=> array(2) { ["lang_id"]=> string(2) "10" ["seo_title"]=> string(21) "Disky pro KIA ProCeed" } [4278]=> array(2) { ["lang_id"]=> string(2) "11" ["seo_title"]=> string(26) "Ratlankiai už KIA ProCeed" } [4279]=> array(2) { ["lang_id"]=> string(2) "12" ["seo_title"]=> string(24) "Jante pentru KIA ProCeed" } [4280]=> array(2) { ["lang_id"]=> string(2) "13" ["seo_title"]=> string(21) "Disky pre KIA ProCeed" } [4281]=> array(2) { ["lang_id"]=> string(2) "14" ["seo_title"]=> string(21) "Alufelnik KIA ProCeed" } [4282]=> array(2) { ["lang_id"]=> string(2) "15" ["seo_title"]=> string(23) "Jantes pour KIA ProCeed" } [4283]=> array(2) { ["lang_id"]=> string(2) "16" ["seo_title"]=> string(29) "Диски для KIA ProCeed" } [4284]=> array(2) { ["lang_id"]=> string(1) "1" ["seo_title"]=> string(44) "Felgi do Land Rover Discovery IV (2009-2017)" } [4285]=> array(2) { ["lang_id"]=> string(1) "3" ["seo_title"]=> string(46) "Wheels for Land Rover Discovery IV (2009-2017)" } [4286]=> array(2) { ["lang_id"]=> string(1) "5" ["seo_title"]=> string(47) "Velgen voor Land Rover Discovery IV (2009-2017)" } [4287]=> array(2) { ["lang_id"]=> string(1) "6" ["seo_title"]=> string(46) "Cerchi per Land Rover Discovery IV (2009-2017)" } [4288]=> array(2) { ["lang_id"]=> string(1) "7" ["seo_title"]=> string(48) "Llantas para Land Rover Discovery IV (2009-2017)" } [4289]=> array(2) { ["lang_id"]=> string(1) "8" ["seo_title"]=> string(47) "Felgen für Land Rover Discovery IV (2009-2017)" } [4290]=> array(2) { ["lang_id"]=> string(1) "9" ["seo_title"]=> string(48) "Fälgar till Land Rover Discovery IV (2009-2017)" } [4291]=> array(2) { ["lang_id"]=> string(2) "10" ["seo_title"]=> string(45) "Disky pro Land Rover Discovery IV (2009-2017)" } [4292]=> array(2) { ["lang_id"]=> string(2) "11" ["seo_title"]=> string(50) "Ratlankiai už Land Rover Discovery IV (2009-2017)" } [4293]=> array(2) { ["lang_id"]=> string(2) "12" ["seo_title"]=> string(48) "Jante pentru Land Rover Discovery IV (2009-2017)" } [4294]=> array(2) { ["lang_id"]=> string(2) "13" ["seo_title"]=> string(45) "Disky pre Land Rover Discovery IV (2009-2017)" } [4295]=> array(2) { ["lang_id"]=> string(2) "14" ["seo_title"]=> string(45) "Alufelnik Land Rover Discovery IV (2009-2017)" } [4296]=> array(2) { ["lang_id"]=> string(2) "15" ["seo_title"]=> string(47) "Jantes pour Land Rover Discovery IV (2009-2017)" } [4297]=> array(2) { ["lang_id"]=> string(2) "16" ["seo_title"]=> string(53) "Диски для Land Rover Discovery IV (2009-2017)" } [4298]=> array(2) { ["lang_id"]=> string(1) "1" ["seo_title"]=> string(35) "Felgi do Land Rover Discovery Sport" } [4299]=> array(2) { ["lang_id"]=> string(1) "3" ["seo_title"]=> string(37) "Wheels for Land Rover Discovery Sport" } [4300]=> array(2) { ["lang_id"]=> string(1) "5" ["seo_title"]=> string(38) "Velgen voor Land Rover Discovery Sport" } [4301]=> array(2) { ["lang_id"]=> string(1) "6" ["seo_title"]=> string(37) "Cerchi per Land Rover Discovery Sport" } [4302]=> array(2) { ["lang_id"]=> string(1) "7" ["seo_title"]=> string(39) "Llantas para Land Rover Discovery Sport" } [4303]=> array(2) { ["lang_id"]=> string(1) "8" ["seo_title"]=> string(38) "Felgen für Land Rover Discovery Sport" } [4304]=> array(2) { ["lang_id"]=> string(1) "9" ["seo_title"]=> string(39) "Fälgar till Land Rover Discovery Sport" } [4305]=> array(2) { ["lang_id"]=> string(2) "10" ["seo_title"]=> string(36) "Disky pro Land Rover Discovery Sport" } [4306]=> array(2) { ["lang_id"]=> string(2) "11" ["seo_title"]=> string(41) "Ratlankiai už Land Rover Discovery Sport" } [4307]=> array(2) { ["lang_id"]=> string(2) "12" ["seo_title"]=> string(39) "Jante pentru Land Rover Discovery Sport" } [4308]=> array(2) { ["lang_id"]=> string(2) "13" ["seo_title"]=> string(36) "Disky pre Land Rover Discovery Sport" } [4309]=> array(2) { ["lang_id"]=> string(2) "14" ["seo_title"]=> string(36) "Alufelnik Land Rover Discovery Sport" } [4310]=> array(2) { ["lang_id"]=> string(2) "15" ["seo_title"]=> string(38) "Jantes pour Land Rover Discovery Sport" } [4311]=> array(2) { ["lang_id"]=> string(2) "16" ["seo_title"]=> string(44) "Диски для Land Rover Discovery Sport" } [4312]=> array(2) { ["lang_id"]=> string(1) "1" ["seo_title"]=> string(38) "Felgi do Land Rover Disovery V (2017+)" } [4313]=> array(2) { ["lang_id"]=> string(1) "3" ["seo_title"]=> string(40) "Wheels for Land Rover Disovery V (2017+)" } [4314]=> array(2) { ["lang_id"]=> string(1) "5" ["seo_title"]=> string(41) "Velgen voor Land Rover Disovery V (2017+)" } [4315]=> array(2) { ["lang_id"]=> string(1) "6" ["seo_title"]=> string(40) "Cerchi per Land Rover Disovery V (2017+)" } [4316]=> array(2) { ["lang_id"]=> string(1) "7" ["seo_title"]=> string(42) "Llantas para Land Rover Disovery V (2017+)" } [4317]=> array(2) { ["lang_id"]=> string(1) "8" ["seo_title"]=> string(41) "Felgen für Land Rover Disovery V (2017+)" } [4318]=> array(2) { ["lang_id"]=> string(1) "9" ["seo_title"]=> string(42) "Fälgar till Land Rover Disovery V (2017+)" } [4319]=> array(2) { ["lang_id"]=> string(2) "10" ["seo_title"]=> string(39) "Disky pro Land Rover Disovery V (2017+)" } [4320]=> array(2) { ["lang_id"]=> string(2) "11" ["seo_title"]=> string(44) "Ratlankiai už Land Rover Disovery V (2017+)" } [4321]=> array(2) { ["lang_id"]=> string(2) "12" ["seo_title"]=> string(42) "Jante pentru Land Rover Disovery V (2017+)" } [4322]=> array(2) { ["lang_id"]=> string(2) "13" ["seo_title"]=> string(39) "Disky pre Land Rover Disovery V (2017+)" } [4323]=> array(2) { ["lang_id"]=> string(2) "14" ["seo_title"]=> string(39) "Alufelnik Land Rover Disovery V (2017+)" } [4324]=> array(2) { ["lang_id"]=> string(2) "15" ["seo_title"]=> string(41) "Jantes pour Land Rover Disovery V (2017+)" } [4325]=> array(2) { ["lang_id"]=> string(2) "16" ["seo_title"]=> string(47) "Диски для Land Rover Disovery V (2017+)" } [4326]=> array(2) { ["lang_id"]=> string(1) "1" ["seo_title"]=> string(38) "Felgi do Land Rover Range Rover Evoque" } [4327]=> array(2) { ["lang_id"]=> string(1) "3" ["seo_title"]=> string(40) "Wheels for Land Rover Range Rover Evoque" } [4328]=> array(2) { ["lang_id"]=> string(1) "5" ["seo_title"]=> string(41) "Velgen voor Land Rover Range Rover Evoque" } [4329]=> array(2) { ["lang_id"]=> string(1) "6" ["seo_title"]=> string(40) "Cerchi per Land Rover Range Rover Evoque" } [4330]=> array(2) { ["lang_id"]=> string(1) "7" ["seo_title"]=> string(42) "Llantas para Land Rover Range Rover Evoque" } [4331]=> array(2) { ["lang_id"]=> string(1) "8" ["seo_title"]=> string(41) "Felgen für Land Rover Range Rover Evoque" } [4332]=> array(2) { ["lang_id"]=> string(1) "9" ["seo_title"]=> string(42) "Fälgar till Land Rover Range Rover Evoque" } [4333]=> array(2) { ["lang_id"]=> string(2) "10" ["seo_title"]=> string(39) "Disky pro Land Rover Range Rover Evoque" } [4334]=> array(2) { ["lang_id"]=> string(2) "11" ["seo_title"]=> string(44) "Ratlankiai už Land Rover Range Rover Evoque" } [4335]=> array(2) { ["lang_id"]=> string(2) "12" ["seo_title"]=> string(42) "Jante pentru Land Rover Range Rover Evoque" } [4336]=> array(2) { ["lang_id"]=> string(2) "13" ["seo_title"]=> string(39) "Disky pre Land Rover Range Rover Evoque" } [4337]=> array(2) { ["lang_id"]=> string(2) "14" ["seo_title"]=> string(39) "Alufelnik Land Rover Range Rover Evoque" } [4338]=> array(2) { ["lang_id"]=> string(2) "15" ["seo_title"]=> string(41) "Jantes pour Land Rover Range Rover Evoque" } [4339]=> array(2) { ["lang_id"]=> string(2) "16" ["seo_title"]=> string(47) "Диски для Land Rover Range Rover Evoque" } [4340]=> array(2) { ["lang_id"]=> string(1) "1" ["seo_title"]=> string(51) "Felgi do Land Rover Range Rover Sport I (2005-2013)" } [4341]=> array(2) { ["lang_id"]=> string(1) "3" ["seo_title"]=> string(53) "Wheels for Land Rover Range Rover Sport I (2005-2013)" } [4342]=> array(2) { ["lang_id"]=> string(1) "5" ["seo_title"]=> string(54) "Velgen voor Land Rover Range Rover Sport I (2005-2013)" } [4343]=> array(2) { ["lang_id"]=> string(1) "6" ["seo_title"]=> string(53) "Cerchi per Land Rover Range Rover Sport I (2005-2013)" } [4344]=> array(2) { ["lang_id"]=> string(1) "7" ["seo_title"]=> string(55) "Llantas para Land Rover Range Rover Sport I (2005-2013)" } [4345]=> array(2) { ["lang_id"]=> string(1) "8" ["seo_title"]=> string(54) "Felgen für Land Rover Range Rover Sport I (2005-2013)" } [4346]=> array(2) { ["lang_id"]=> string(1) "9" ["seo_title"]=> string(55) "Fälgar till Land Rover Range Rover Sport I (2005-2013)" } [4347]=> array(2) { ["lang_id"]=> string(2) "10" ["seo_title"]=> string(52) "Disky pro Land Rover Range Rover Sport I (2005-2013)" } [4348]=> array(2) { ["lang_id"]=> string(2) "11" ["seo_title"]=> string(57) "Ratlankiai už Land Rover Range Rover Sport I (2005-2013)" } [4349]=> array(2) { ["lang_id"]=> string(2) "12" ["seo_title"]=> string(55) "Jante pentru Land Rover Range Rover Sport I (2005-2013)" } [4350]=> array(2) { ["lang_id"]=> string(2) "13" ["seo_title"]=> string(52) "Disky pre Land Rover Range Rover Sport I (2005-2013)" } [4351]=> array(2) { ["lang_id"]=> string(2) "14" ["seo_title"]=> string(52) "Alufelnik Land Rover Range Rover Sport I (2005-2013)" } [4352]=> array(2) { ["lang_id"]=> string(2) "15" ["seo_title"]=> string(54) "Jantes pour Land Rover Range Rover Sport I (2005-2013)" } [4353]=> array(2) { ["lang_id"]=> string(2) "16" ["seo_title"]=> string(60) "Диски для Land Rover Range Rover Sport I (2005-2013)" } [4354]=> array(2) { ["lang_id"]=> string(1) "1" ["seo_title"]=> string(48) "Felgi do Land Rover Range Rover Sport II (2013+)" } [4355]=> array(2) { ["lang_id"]=> string(1) "3" ["seo_title"]=> string(50) "Wheels for Land Rover Range Rover Sport II (2013+)" } [4356]=> array(2) { ["lang_id"]=> string(1) "5" ["seo_title"]=> string(51) "Velgen voor Land Rover Range Rover Sport II (2013+)" } [4357]=> array(2) { ["lang_id"]=> string(1) "6" ["seo_title"]=> string(50) "Cerchi per Land Rover Range Rover Sport II (2013+)" } [4358]=> array(2) { ["lang_id"]=> string(1) "7" ["seo_title"]=> string(52) "Llantas para Land Rover Range Rover Sport II (2013+)" } [4359]=> array(2) { ["lang_id"]=> string(1) "8" ["seo_title"]=> string(51) "Felgen für Land Rover Range Rover Sport II (2013+)" } [4360]=> array(2) { ["lang_id"]=> string(1) "9" ["seo_title"]=> string(52) "Fälgar till Land Rover Range Rover Sport II (2013+)" } [4361]=> array(2) { ["lang_id"]=> string(2) "10" ["seo_title"]=> string(49) "Disky pro Land Rover Range Rover Sport II (2013+)" } [4362]=> array(2) { ["lang_id"]=> string(2) "11" ["seo_title"]=> string(54) "Ratlankiai už Land Rover Range Rover Sport II (2013+)" } [4363]=> array(2) { ["lang_id"]=> string(2) "12" ["seo_title"]=> string(52) "Jante pentru Land Rover Range Rover Sport II (2013+)" } [4364]=> array(2) { ["lang_id"]=> string(2) "13" ["seo_title"]=> string(49) "Disky pre Land Rover Range Rover Sport II (2013+)" } [4365]=> array(2) { ["lang_id"]=> string(2) "14" ["seo_title"]=> string(49) "Alufelnik Land Rover Range Rover Sport II (2013+)" } [4366]=> array(2) { ["lang_id"]=> string(2) "15" ["seo_title"]=> string(51) "Jantes pour Land Rover Range Rover Sport II (2013+)" } [4367]=> array(2) { ["lang_id"]=> string(2) "16" ["seo_title"]=> string(57) "Диски для Land Rover Range Rover Sport II (2013+)" } [4368]=> array(2) { ["lang_id"]=> string(1) "1" ["seo_title"]=> string(37) "Felgi do Land Rover Range Rover Velar" } [4369]=> array(2) { ["lang_id"]=> string(1) "3" ["seo_title"]=> string(39) "Wheels for Land Rover Range Rover Velar" } [4370]=> array(2) { ["lang_id"]=> string(1) "5" ["seo_title"]=> string(40) "Velgen voor Land Rover Range Rover Velar" } [4371]=> array(2) { ["lang_id"]=> string(1) "6" ["seo_title"]=> string(39) "Cerchi per Land Rover Range Rover Velar" } [4372]=> array(2) { ["lang_id"]=> string(1) "7" ["seo_title"]=> string(41) "Llantas para Land Rover Range Rover Velar" } [4373]=> array(2) { ["lang_id"]=> string(1) "8" ["seo_title"]=> string(40) "Felgen für Land Rover Range Rover Velar" } [4374]=> array(2) { ["lang_id"]=> string(1) "9" ["seo_title"]=> string(41) "Fälgar till Land Rover Range Rover Velar" } [4375]=> array(2) { ["lang_id"]=> string(2) "10" ["seo_title"]=> string(38) "Disky pro Land Rover Range Rover Velar" } [4376]=> array(2) { ["lang_id"]=> string(2) "11" ["seo_title"]=> string(43) "Ratlankiai už Land Rover Range Rover Velar" } [4377]=> array(2) { ["lang_id"]=> string(2) "12" ["seo_title"]=> string(41) "Jante pentru Land Rover Range Rover Velar" } [4378]=> array(2) { ["lang_id"]=> string(2) "13" ["seo_title"]=> string(38) "Disky pre Land Rover Range Rover Velar" } [4379]=> array(2) { ["lang_id"]=> string(2) "14" ["seo_title"]=> string(38) "Alufelnik Land Rover Range Rover Velar" } [4380]=> array(2) { ["lang_id"]=> string(2) "15" ["seo_title"]=> string(40) "Jantes pour Land Rover Range Rover Velar" } [4381]=> array(2) { ["lang_id"]=> string(2) "16" ["seo_title"]=> string(46) "Диски для Land Rover Range Rover Velar" } [4382]=> array(2) { ["lang_id"]=> string(1) "1" ["seo_title"]=> string(53) "Felgi do Land Rover Range Rover Vogue III (2002-2012)" } [4383]=> array(2) { ["lang_id"]=> string(1) "3" ["seo_title"]=> string(55) "Wheels for Land Rover Range Rover Vogue III (2002-2012)" } [4384]=> array(2) { ["lang_id"]=> string(1) "5" ["seo_title"]=> string(56) "Velgen voor Land Rover Range Rover Vogue III (2002-2012)" } [4385]=> array(2) { ["lang_id"]=> string(1) "6" ["seo_title"]=> string(55) "Cerchi per Land Rover Range Rover Vogue III (2002-2012)" } [4386]=> array(2) { ["lang_id"]=> string(1) "7" ["seo_title"]=> string(57) "Llantas para Land Rover Range Rover Vogue III (2002-2012)" } [4387]=> array(2) { ["lang_id"]=> string(1) "8" ["seo_title"]=> string(56) "Felgen für Land Rover Range Rover Vogue III (2002-2012)" } [4388]=> array(2) { ["lang_id"]=> string(1) "9" ["seo_title"]=> string(57) "Fälgar till Land Rover Range Rover Vogue III (2002-2012)" } [4389]=> array(2) { ["lang_id"]=> string(2) "10" ["seo_title"]=> string(54) "Disky pro Land Rover Range Rover Vogue III (2002-2012)" } [4390]=> array(2) { ["lang_id"]=> string(2) "11" ["seo_title"]=> string(59) "Ratlankiai už Land Rover Range Rover Vogue III (2002-2012)" } [4391]=> array(2) { ["lang_id"]=> string(2) "12" ["seo_title"]=> string(57) "Jante pentru Land Rover Range Rover Vogue III (2002-2012)" } [4392]=> array(2) { ["lang_id"]=> string(2) "13" ["seo_title"]=> string(54) "Disky pre Land Rover Range Rover Vogue III (2002-2012)" } [4393]=> array(2) { ["lang_id"]=> string(2) "14" ["seo_title"]=> string(54) "Alufelnik Land Rover Range Rover Vogue III (2002-2012)" } [4394]=> array(2) { ["lang_id"]=> string(2) "15" ["seo_title"]=> string(56) "Jantes pour Land Rover Range Rover Vogue III (2002-2012)" } [4395]=> array(2) { ["lang_id"]=> string(2) "16" ["seo_title"]=> string(62) "Диски для Land Rover Range Rover Vogue III (2002-2012)" } [4396]=> array(2) { ["lang_id"]=> string(1) "1" ["seo_title"]=> string(48) "Felgi do Land Rover Range Rover Vogue IV (2012+)" } [4397]=> array(2) { ["lang_id"]=> string(1) "3" ["seo_title"]=> string(50) "Wheels for Land Rover Range Rover Vogue IV (2012+)" } [4398]=> array(2) { ["lang_id"]=> string(1) "5" ["seo_title"]=> string(51) "Velgen voor Land Rover Range Rover Vogue IV (2012+)" } [4399]=> array(2) { ["lang_id"]=> string(1) "6" ["seo_title"]=> string(50) "Cerchi per Land Rover Range Rover Vogue IV (2012+)" } [4400]=> array(2) { ["lang_id"]=> string(1) "7" ["seo_title"]=> string(52) "Llantas para Land Rover Range Rover Vogue IV (2012+)" } [4401]=> array(2) { ["lang_id"]=> string(1) "8" ["seo_title"]=> string(51) "Felgen für Land Rover Range Rover Vogue IV (2012+)" } [4402]=> array(2) { ["lang_id"]=> string(1) "9" ["seo_title"]=> string(52) "Fälgar till Land Rover Range Rover Vogue IV (2012+)" } [4403]=> array(2) { ["lang_id"]=> string(2) "10" ["seo_title"]=> string(49) "Disky pro Land Rover Range Rover Vogue IV (2012+)" } [4404]=> array(2) { ["lang_id"]=> string(2) "11" ["seo_title"]=> string(54) "Ratlankiai už Land Rover Range Rover Vogue IV (2012+)" } [4405]=> array(2) { ["lang_id"]=> string(2) "12" ["seo_title"]=> string(52) "Jante pentru Land Rover Range Rover Vogue IV (2012+)" } [4406]=> array(2) { ["lang_id"]=> string(2) "13" ["seo_title"]=> string(49) "Disky pre Land Rover Range Rover Vogue IV (2012+)" } [4407]=> array(2) { ["lang_id"]=> string(2) "14" ["seo_title"]=> string(49) "Alufelnik Land Rover Range Rover Vogue IV (2012+)" } [4408]=> array(2) { ["lang_id"]=> string(2) "15" ["seo_title"]=> string(51) "Jantes pour Land Rover Range Rover Vogue IV (2012+)" } [4409]=> array(2) { ["lang_id"]=> string(2) "16" ["seo_title"]=> string(57) "Диски для Land Rover Range Rover Vogue IV (2012+)" } [4410]=> array(2) { ["lang_id"]=> string(1) "1" ["seo_title"]=> string(17) "Felgi do Lexus CT" } [4411]=> array(2) { ["lang_id"]=> string(1) "3" ["seo_title"]=> string(19) "Wheels for Lexus CT" } [4412]=> array(2) { ["lang_id"]=> string(1) "5" ["seo_title"]=> string(20) "Velgen voor Lexus CT" } [4413]=> array(2) { ["lang_id"]=> string(1) "6" ["seo_title"]=> string(19) "Cerchi per Lexus CT" } [4414]=> array(2) { ["lang_id"]=> string(1) "7" ["seo_title"]=> string(21) "Llantas para Lexus CT" } [4415]=> array(2) { ["lang_id"]=> string(1) "8" ["seo_title"]=> string(20) "Felgen für Lexus CT" } [4416]=> array(2) { ["lang_id"]=> string(1) "9" ["seo_title"]=> string(21) "Fälgar till Lexus CT" } [4417]=> array(2) { ["lang_id"]=> string(2) "10" ["seo_title"]=> string(18) "Disky pro Lexus CT" } [4418]=> array(2) { ["lang_id"]=> string(2) "11" ["seo_title"]=> string(23) "Ratlankiai už Lexus CT" } [4419]=> array(2) { ["lang_id"]=> string(2) "12" ["seo_title"]=> string(21) "Jante pentru Lexus CT" } [4420]=> array(2) { ["lang_id"]=> string(2) "13" ["seo_title"]=> string(18) "Disky pre Lexus CT" } [4421]=> array(2) { ["lang_id"]=> string(2) "14" ["seo_title"]=> string(18) "Alufelnik Lexus CT" } [4422]=> array(2) { ["lang_id"]=> string(2) "15" ["seo_title"]=> string(20) "Jantes pour Lexus CT" } [4423]=> array(2) { ["lang_id"]=> string(2) "16" ["seo_title"]=> string(26) "Диски для Lexus CT" } [4424]=> array(2) { ["lang_id"]=> string(1) "1" ["seo_title"]=> string(33) "Felgi do Lexus GS III (2005-2011)" } [4425]=> array(2) { ["lang_id"]=> string(1) "3" ["seo_title"]=> string(35) "Wheels for Lexus GS III (2005-2011)" } [4426]=> array(2) { ["lang_id"]=> string(1) "5" ["seo_title"]=> string(36) "Velgen voor Lexus GS III (2005-2011)" } [4427]=> array(2) { ["lang_id"]=> string(1) "6" ["seo_title"]=> string(35) "Cerchi per Lexus GS III (2005-2011)" } [4428]=> array(2) { ["lang_id"]=> string(1) "7" ["seo_title"]=> string(37) "Llantas para Lexus GS III (2005-2011)" } [4429]=> array(2) { ["lang_id"]=> string(1) "8" ["seo_title"]=> string(36) "Felgen für Lexus GS III (2005-2011)" } [4430]=> array(2) { ["lang_id"]=> string(1) "9" ["seo_title"]=> string(37) "Fälgar till Lexus GS III (2005-2011)" } [4431]=> array(2) { ["lang_id"]=> string(2) "10" ["seo_title"]=> string(34) "Disky pro Lexus GS III (2005-2011)" } [4432]=> array(2) { ["lang_id"]=> string(2) "11" ["seo_title"]=> string(39) "Ratlankiai už Lexus GS III (2005-2011)" } [4433]=> array(2) { ["lang_id"]=> string(2) "12" ["seo_title"]=> string(37) "Jante pentru Lexus GS III (2005-2011)" } [4434]=> array(2) { ["lang_id"]=> string(2) "13" ["seo_title"]=> string(34) "Disky pre Lexus GS III (2005-2011)" } [4435]=> array(2) { ["lang_id"]=> string(2) "14" ["seo_title"]=> string(34) "Alufelnik Lexus GS III (2005-2011)" } [4436]=> array(2) { ["lang_id"]=> string(2) "15" ["seo_title"]=> string(36) "Jantes pour Lexus GS III (2005-2011)" } [4437]=> array(2) { ["lang_id"]=> string(2) "16" ["seo_title"]=> string(42) "Диски для Lexus GS III (2005-2011)" } [4438]=> array(2) { ["lang_id"]=> string(1) "1" ["seo_title"]=> string(28) "Felgi do Lexus GS IV (2011+)" } [4439]=> array(2) { ["lang_id"]=> string(1) "3" ["seo_title"]=> string(30) "Wheels for Lexus GS IV (2011+)" } [4440]=> array(2) { ["lang_id"]=> string(1) "5" ["seo_title"]=> string(31) "Velgen voor Lexus GS IV (2011+)" } [4441]=> array(2) { ["lang_id"]=> string(1) "6" ["seo_title"]=> string(30) "Cerchi per Lexus GS IV (2011+)" } [4442]=> array(2) { ["lang_id"]=> string(1) "7" ["seo_title"]=> string(32) "Llantas para Lexus GS IV (2011+)" } [4443]=> array(2) { ["lang_id"]=> string(1) "8" ["seo_title"]=> string(31) "Felgen für Lexus GS IV (2011+)" } [4444]=> array(2) { ["lang_id"]=> string(1) "9" ["seo_title"]=> string(32) "Fälgar till Lexus GS IV (2011+)" } [4445]=> array(2) { ["lang_id"]=> string(2) "10" ["seo_title"]=> string(29) "Disky pro Lexus GS IV (2011+)" } [4446]=> array(2) { ["lang_id"]=> string(2) "11" ["seo_title"]=> string(34) "Ratlankiai už Lexus GS IV (2011+)" } [4447]=> array(2) { ["lang_id"]=> string(2) "12" ["seo_title"]=> string(32) "Jante pentru Lexus GS IV (2011+)" } [4448]=> array(2) { ["lang_id"]=> string(2) "13" ["seo_title"]=> string(29) "Disky pre Lexus GS IV (2011+)" } [4449]=> array(2) { ["lang_id"]=> string(2) "14" ["seo_title"]=> string(29) "Alufelnik Lexus GS IV (2011+)" } [4450]=> array(2) { ["lang_id"]=> string(2) "15" ["seo_title"]=> string(31) "Jantes pour Lexus GS IV (2011+)" } [4451]=> array(2) { ["lang_id"]=> string(2) "16" ["seo_title"]=> string(37) "Диски для Lexus GS IV (2011+)" } [4452]=> array(2) { ["lang_id"]=> string(1) "1" ["seo_title"]=> string(25) "Felgi do Lexus ES (2019+)" } [4453]=> array(2) { ["lang_id"]=> string(1) "3" ["seo_title"]=> string(19) "Wheels for Lexus ES" } [4454]=> array(2) { ["lang_id"]=> string(1) "5" ["seo_title"]=> string(20) "Velgen voor Lexus ES" } [4455]=> array(2) { ["lang_id"]=> string(1) "6" ["seo_title"]=> string(19) "Cerchi per Lexus ES" } [4456]=> array(2) { ["lang_id"]=> string(1) "7" ["seo_title"]=> string(21) "Llantas para Lexus ES" } [4457]=> array(2) { ["lang_id"]=> string(1) "8" ["seo_title"]=> string(20) "Felgen für Lexus ES" } [4458]=> array(2) { ["lang_id"]=> string(1) "9" ["seo_title"]=> string(21) "Fälgar till Lexus ES" } [4459]=> array(2) { ["lang_id"]=> string(2) "10" ["seo_title"]=> string(18) "Disky pro Lexus ES" } [4460]=> array(2) { ["lang_id"]=> string(2) "11" ["seo_title"]=> string(23) "Ratlankiai už Lexus ES" } [4461]=> array(2) { ["lang_id"]=> string(2) "12" ["seo_title"]=> string(21) "Jante pentru Lexus ES" } [4462]=> array(2) { ["lang_id"]=> string(2) "13" ["seo_title"]=> string(18) "Disky pre Lexus ES" } [4463]=> array(2) { ["lang_id"]=> string(2) "14" ["seo_title"]=> string(18) "Alufelnik Lexus ES" } [4464]=> array(2) { ["lang_id"]=> string(2) "15" ["seo_title"]=> string(20) "Jantes pour Lexus ES" } [4465]=> array(2) { ["lang_id"]=> string(2) "16" ["seo_title"]=> string(26) "Диски для Lexus ES" } [4466]=> array(2) { ["lang_id"]=> string(1) "1" ["seo_title"]=> string(19) "Felgi do Lexus GS-F" } [4467]=> array(2) { ["lang_id"]=> string(1) "3" ["seo_title"]=> string(21) "Wheels for Lexus GS-F" } [4468]=> array(2) { ["lang_id"]=> string(1) "5" ["seo_title"]=> string(22) "Velgen voor Lexus GS-F" } [4469]=> array(2) { ["lang_id"]=> string(1) "6" ["seo_title"]=> string(21) "Cerchi per Lexus GS-F" } [4470]=> array(2) { ["lang_id"]=> string(1) "7" ["seo_title"]=> string(23) "Llantas para Lexus GS-F" } [4471]=> array(2) { ["lang_id"]=> string(1) "8" ["seo_title"]=> string(22) "Felgen für Lexus GS-F" } [4472]=> array(2) { ["lang_id"]=> string(1) "9" ["seo_title"]=> string(23) "Fälgar till Lexus GS-F" } [4473]=> array(2) { ["lang_id"]=> string(2) "10" ["seo_title"]=> string(20) "Disky pro Lexus GS-F" } [4474]=> array(2) { ["lang_id"]=> string(2) "11" ["seo_title"]=> string(25) "Ratlankiai už Lexus GS-F" } [4475]=> array(2) { ["lang_id"]=> string(2) "12" ["seo_title"]=> string(23) "Jante pentru Lexus GS-F" } [4476]=> array(2) { ["lang_id"]=> string(2) "13" ["seo_title"]=> string(20) "Disky pre Lexus GS-F" } [4477]=> array(2) { ["lang_id"]=> string(2) "14" ["seo_title"]=> string(20) "Alufelnik Lexus GS-F" } [4478]=> array(2) { ["lang_id"]=> string(2) "15" ["seo_title"]=> string(22) "Jantes pour Lexus GS-F" } [4479]=> array(2) { ["lang_id"]=> string(2) "16" ["seo_title"]=> string(28) "Диски для Lexus GS-F" } [4480]=> array(2) { ["lang_id"]=> string(1) "1" ["seo_title"]=> string(32) "Felgi do Lexus IS II (2005-2013)" } [4481]=> array(2) { ["lang_id"]=> string(1) "3" ["seo_title"]=> string(34) "Wheels for Lexus IS II (2005-2013)" } [4482]=> array(2) { ["lang_id"]=> string(1) "5" ["seo_title"]=> string(35) "Velgen voor Lexus IS II (2005-2013)" } [4483]=> array(2) { ["lang_id"]=> string(1) "6" ["seo_title"]=> string(34) "Cerchi per Lexus IS II (2005-2013)" } [4484]=> array(2) { ["lang_id"]=> string(1) "7" ["seo_title"]=> string(36) "Llantas para Lexus IS II (2005-2013)" } [4485]=> array(2) { ["lang_id"]=> string(1) "8" ["seo_title"]=> string(35) "Felgen für Lexus IS II (2005-2013)" } [4486]=> array(2) { ["lang_id"]=> string(1) "9" ["seo_title"]=> string(36) "Fälgar till Lexus IS II (2005-2013)" } [4487]=> array(2) { ["lang_id"]=> string(2) "10" ["seo_title"]=> string(33) "Disky pro Lexus IS II (2005-2013)" } [4488]=> array(2) { ["lang_id"]=> string(2) "11" ["seo_title"]=> string(38) "Ratlankiai už Lexus IS II (2005-2013)" } [4489]=> array(2) { ["lang_id"]=> string(2) "12" ["seo_title"]=> string(36) "Jante pentru Lexus IS II (2005-2013)" } [4490]=> array(2) { ["lang_id"]=> string(2) "13" ["seo_title"]=> string(33) "Disky pre Lexus IS II (2005-2013)" } [4491]=> array(2) { ["lang_id"]=> string(2) "14" ["seo_title"]=> string(33) "Alufelnik Lexus IS II (2005-2013)" } [4492]=> array(2) { ["lang_id"]=> string(2) "15" ["seo_title"]=> string(35) "Jantes pour Lexus IS II (2005-2013)" } [4493]=> array(2) { ["lang_id"]=> string(2) "16" ["seo_title"]=> string(41) "Диски для Lexus IS II (2005-2013)" } [4494]=> array(2) { ["lang_id"]=> string(1) "1" ["seo_title"]=> string(29) "Felgi do Lexus IS III (2013+)" } [4495]=> array(2) { ["lang_id"]=> string(1) "3" ["seo_title"]=> string(31) "Wheels for Lexus IS III (2013+)" } [4496]=> array(2) { ["lang_id"]=> string(1) "5" ["seo_title"]=> string(32) "Velgen voor Lexus IS III (2013+)" } [4497]=> array(2) { ["lang_id"]=> string(1) "6" ["seo_title"]=> string(31) "Cerchi per Lexus IS III (2013+)" } [4498]=> array(2) { ["lang_id"]=> string(1) "7" ["seo_title"]=> string(33) "Llantas para Lexus IS III (2013+)" } [4499]=> array(2) { ["lang_id"]=> string(1) "8" ["seo_title"]=> string(32) "Felgen für Lexus IS III (2013+)" } [4500]=> array(2) { ["lang_id"]=> string(1) "9" ["seo_title"]=> string(33) "Fälgar till Lexus IS III (2013+)" } [4501]=> array(2) { ["lang_id"]=> string(2) "10" ["seo_title"]=> string(30) "Disky pro Lexus IS III (2013+)" } [4502]=> array(2) { ["lang_id"]=> string(2) "11" ["seo_title"]=> string(35) "Ratlankiai už Lexus IS III (2013+)" } [4503]=> array(2) { ["lang_id"]=> string(2) "12" ["seo_title"]=> string(33) "Jante pentru Lexus IS III (2013+)" } [4504]=> array(2) { ["lang_id"]=> string(2) "13" ["seo_title"]=> string(30) "Disky pre Lexus IS III (2013+)" } [4505]=> array(2) { ["lang_id"]=> string(2) "14" ["seo_title"]=> string(30) "Alufelnik Lexus IS III (2013+)" } [4506]=> array(2) { ["lang_id"]=> string(2) "15" ["seo_title"]=> string(32) "Jantes pour Lexus IS III (2013+)" } [4507]=> array(2) { ["lang_id"]=> string(2) "16" ["seo_title"]=> string(38) "Диски для Lexus IS III (2013+)" } [4508]=> array(2) { ["lang_id"]=> string(1) "1" ["seo_title"]=> string(17) "Felgi do Lexus LC" } [4509]=> array(2) { ["lang_id"]=> string(1) "3" ["seo_title"]=> string(19) "Wheels for Lexus LC" } [4510]=> array(2) { ["lang_id"]=> string(1) "5" ["seo_title"]=> string(20) "Velgen voor Lexus LC" } [4511]=> array(2) { ["lang_id"]=> string(1) "6" ["seo_title"]=> string(19) "Cerchi per Lexus LC" } [4512]=> array(2) { ["lang_id"]=> string(1) "7" ["seo_title"]=> string(21) "Llantas para Lexus LC" } [4513]=> array(2) { ["lang_id"]=> string(1) "8" ["seo_title"]=> string(20) "Felgen für Lexus LC" } [4514]=> array(2) { ["lang_id"]=> string(1) "9" ["seo_title"]=> string(21) "Fälgar till Lexus LC" } [4515]=> array(2) { ["lang_id"]=> string(2) "10" ["seo_title"]=> string(18) "Disky pro Lexus LC" } [4516]=> array(2) { ["lang_id"]=> string(2) "11" ["seo_title"]=> string(23) "Ratlankiai už Lexus LC" } [4517]=> array(2) { ["lang_id"]=> string(2) "12" ["seo_title"]=> string(21) "Jante pentru Lexus LC" } [4518]=> array(2) { ["lang_id"]=> string(2) "13" ["seo_title"]=> string(18) "Disky pre Lexus LC" } [4519]=> array(2) { ["lang_id"]=> string(2) "14" ["seo_title"]=> string(18) "Alufelnik Lexus LC" } [4520]=> array(2) { ["lang_id"]=> string(2) "15" ["seo_title"]=> string(20) "Jantes pour Lexus LC" } [4521]=> array(2) { ["lang_id"]=> string(2) "16" ["seo_title"]=> string(26) "Диски для Lexus LC" } [4522]=> array(2) { ["lang_id"]=> string(1) "1" ["seo_title"]=> string(17) "Felgi do Lexus LC" } [4523]=> array(2) { ["lang_id"]=> string(1) "3" ["seo_title"]=> string(19) "Wheels for Lexus LC" } [4524]=> array(2) { ["lang_id"]=> string(1) "5" ["seo_title"]=> string(20) "Velgen voor Lexus LC" } [4525]=> array(2) { ["lang_id"]=> string(1) "6" ["seo_title"]=> string(19) "Cerchi per Lexus LC" } [4526]=> array(2) { ["lang_id"]=> string(1) "7" ["seo_title"]=> string(21) "Llantas para Lexus LC" } [4527]=> array(2) { ["lang_id"]=> string(1) "8" ["seo_title"]=> string(20) "Felgen für Lexus LC" } [4528]=> array(2) { ["lang_id"]=> string(1) "9" ["seo_title"]=> string(21) "Fälgar till Lexus LC" } [4529]=> array(2) { ["lang_id"]=> string(2) "10" ["seo_title"]=> string(18) "Disky pro Lexus LC" } [4530]=> array(2) { ["lang_id"]=> string(2) "11" ["seo_title"]=> string(23) "Ratlankiai už Lexus LC" } [4531]=> array(2) { ["lang_id"]=> string(2) "12" ["seo_title"]=> string(21) "Jante pentru Lexus LC" } [4532]=> array(2) { ["lang_id"]=> string(2) "13" ["seo_title"]=> string(18) "Disky pre Lexus LC" } [4533]=> array(2) { ["lang_id"]=> string(2) "14" ["seo_title"]=> string(18) "Alufelnik Lexus LC" } [4534]=> array(2) { ["lang_id"]=> string(2) "15" ["seo_title"]=> string(20) "Jantes pour Lexus LC" } [4535]=> array(2) { ["lang_id"]=> string(2) "16" ["seo_title"]=> string(26) "Диски для Lexus LC" } [4536]=> array(2) { ["lang_id"]=> string(1) "1" ["seo_title"]=> string(27) "Felgi do Lexus LS V (2017+)" } [4537]=> array(2) { ["lang_id"]=> string(1) "3" ["seo_title"]=> string(29) "Wheels for Lexus LS V (2017+)" } [4538]=> array(2) { ["lang_id"]=> string(1) "5" ["seo_title"]=> string(30) "Velgen voor Lexus LS V (2017+)" } [4539]=> array(2) { ["lang_id"]=> string(1) "6" ["seo_title"]=> string(29) "Cerchi per Lexus LS V (2017+)" } [4540]=> array(2) { ["lang_id"]=> string(1) "7" ["seo_title"]=> string(31) "Llantas para Lexus LS V (2017+)" } [4541]=> array(2) { ["lang_id"]=> string(1) "8" ["seo_title"]=> string(30) "Felgen für Lexus LS V (2017+)" } [4542]=> array(2) { ["lang_id"]=> string(1) "9" ["seo_title"]=> string(31) "Fälgar till Lexus LS V (2017+)" } [4543]=> array(2) { ["lang_id"]=> string(2) "10" ["seo_title"]=> string(28) "Disky pro Lexus LS V (2017+)" } [4544]=> array(2) { ["lang_id"]=> string(2) "11" ["seo_title"]=> string(33) "Ratlankiai už Lexus LS V (2017+)" } [4545]=> array(2) { ["lang_id"]=> string(2) "12" ["seo_title"]=> string(31) "Jante pentru Lexus LS V (2017+)" } [4546]=> array(2) { ["lang_id"]=> string(2) "13" ["seo_title"]=> string(28) "Disky pre Lexus LS V (2017+)" } [4547]=> array(2) { ["lang_id"]=> string(2) "14" ["seo_title"]=> string(28) "Alufelnik Lexus LS V (2017+)" } [4548]=> array(2) { ["lang_id"]=> string(2) "15" ["seo_title"]=> string(30) "Jantes pour Lexus LS V (2017+)" } [4549]=> array(2) { ["lang_id"]=> string(2) "16" ["seo_title"]=> string(36) "Диски для Lexus LS V (2017+)" } [4550]=> array(2) { ["lang_id"]=> string(1) "1" ["seo_title"]=> string(32) "Felgi do Lexus LS IV (2013-2017)" } [4551]=> array(2) { ["lang_id"]=> string(1) "3" ["seo_title"]=> string(34) "Wheels for Lexus LS IV (2013-2017)" } [4552]=> array(2) { ["lang_id"]=> string(1) "5" ["seo_title"]=> string(35) "Velgen voor Lexus LS IV (2013-2017)" } [4553]=> array(2) { ["lang_id"]=> string(1) "6" ["seo_title"]=> string(34) "Cerchi per Lexus LS IV (2013-2017)" } [4554]=> array(2) { ["lang_id"]=> string(1) "7" ["seo_title"]=> string(36) "Llantas para Lexus LS IV (2013-2017)" } [4555]=> array(2) { ["lang_id"]=> string(1) "8" ["seo_title"]=> string(35) "Felgen für Lexus LS IV (2013-2017)" } [4556]=> array(2) { ["lang_id"]=> string(1) "9" ["seo_title"]=> string(36) "Fälgar till Lexus LS IV (2013-2017)" } [4557]=> array(2) { ["lang_id"]=> string(2) "10" ["seo_title"]=> string(33) "Disky pro Lexus LS IV (2013-2017)" } [4558]=> array(2) { ["lang_id"]=> string(2) "11" ["seo_title"]=> string(38) "Ratlankiai už Lexus LS IV (2013-2017)" } [4559]=> array(2) { ["lang_id"]=> string(2) "12" ["seo_title"]=> string(36) "Jante pentru Lexus LS IV (2013-2017)" } [4560]=> array(2) { ["lang_id"]=> string(2) "13" ["seo_title"]=> string(33) "Disky pre Lexus LS IV (2013-2017)" } [4561]=> array(2) { ["lang_id"]=> string(2) "14" ["seo_title"]=> string(33) "Alufelnik Lexus LS IV (2013-2017)" } [4562]=> array(2) { ["lang_id"]=> string(2) "15" ["seo_title"]=> string(35) "Jantes pour Lexus LS IV (2013-2017)" } [4563]=> array(2) { ["lang_id"]=> string(2) "16" ["seo_title"]=> string(41) "Диски для Lexus LS IV (2013-2017)" } [4564]=> array(2) { ["lang_id"]=> string(1) "1" ["seo_title"]=> string(17) "Felgi do Lexus RC" } [4565]=> array(2) { ["lang_id"]=> string(1) "3" ["seo_title"]=> string(19) "Wheels for Lexus RC" } [4566]=> array(2) { ["lang_id"]=> string(1) "5" ["seo_title"]=> string(20) "Velgen voor Lexus RC" } [4567]=> array(2) { ["lang_id"]=> string(1) "6" ["seo_title"]=> string(19) "Cerchi per Lexus RC" } [4568]=> array(2) { ["lang_id"]=> string(1) "7" ["seo_title"]=> string(21) "Llantas para Lexus RC" } [4569]=> array(2) { ["lang_id"]=> string(1) "8" ["seo_title"]=> string(20) "Felgen für Lexus RC" } [4570]=> array(2) { ["lang_id"]=> string(1) "9" ["seo_title"]=> string(21) "Fälgar till Lexus RC" } [4571]=> array(2) { ["lang_id"]=> string(2) "10" ["seo_title"]=> string(18) "Disky pro Lexus RC" } [4572]=> array(2) { ["lang_id"]=> string(2) "11" ["seo_title"]=> string(23) "Ratlankiai už Lexus RC" } [4573]=> array(2) { ["lang_id"]=> string(2) "12" ["seo_title"]=> string(21) "Jante pentru Lexus RC" } [4574]=> array(2) { ["lang_id"]=> string(2) "13" ["seo_title"]=> string(18) "Disky pre Lexus RC" } [4575]=> array(2) { ["lang_id"]=> string(2) "14" ["seo_title"]=> string(18) "Alufelnik Lexus RC" } [4576]=> array(2) { ["lang_id"]=> string(2) "15" ["seo_title"]=> string(20) "Jantes pour Lexus RC" } [4577]=> array(2) { ["lang_id"]=> string(2) "16" ["seo_title"]=> string(26) "Диски для Lexus RC" } [4578]=> array(2) { ["lang_id"]=> string(1) "1" ["seo_title"]=> string(19) "Felgi do Lexus RC-F" } [4579]=> array(2) { ["lang_id"]=> string(1) "3" ["seo_title"]=> string(21) "Wheels for Lexus RC-F" } [4580]=> array(2) { ["lang_id"]=> string(1) "5" ["seo_title"]=> string(22) "Velgen voor Lexus RC-F" } [4581]=> array(2) { ["lang_id"]=> string(1) "6" ["seo_title"]=> string(21) "Cerchi per Lexus RC-F" } [4582]=> array(2) { ["lang_id"]=> string(1) "7" ["seo_title"]=> string(23) "Llantas para Lexus RC-F" } [4583]=> array(2) { ["lang_id"]=> string(1) "8" ["seo_title"]=> string(22) "Felgen für Lexus RC-F" } [4584]=> array(2) { ["lang_id"]=> string(1) "9" ["seo_title"]=> string(23) "Fälgar till Lexus RC-F" } [4585]=> array(2) { ["lang_id"]=> string(2) "10" ["seo_title"]=> string(20) "Disky pro Lexus RC-F" } [4586]=> array(2) { ["lang_id"]=> string(2) "11" ["seo_title"]=> string(25) "Ratlankiai už Lexus RC-F" } [4587]=> array(2) { ["lang_id"]=> string(2) "12" ["seo_title"]=> string(23) "Jante pentru Lexus RC-F" } [4588]=> array(2) { ["lang_id"]=> string(2) "13" ["seo_title"]=> string(20) "Disky pre Lexus RC-F" } [4589]=> array(2) { ["lang_id"]=> string(2) "14" ["seo_title"]=> string(20) "Alufelnik Lexus RC-F" } [4590]=> array(2) { ["lang_id"]=> string(2) "15" ["seo_title"]=> string(22) "Jantes pour Lexus RC-F" } [4591]=> array(2) { ["lang_id"]=> string(2) "16" ["seo_title"]=> string(28) "Диски для Lexus RC-F" } [4592]=> array(2) { ["lang_id"]=> string(1) "1" ["seo_title"]=> string(17) "Felgi do Lexus SC" } [4593]=> array(2) { ["lang_id"]=> string(1) "3" ["seo_title"]=> string(19) "Wheels for Lexus SC" } [4594]=> array(2) { ["lang_id"]=> string(1) "5" ["seo_title"]=> string(20) "Velgen voor Lexus SC" } [4595]=> array(2) { ["lang_id"]=> string(1) "6" ["seo_title"]=> string(19) "Cerchi per Lexus SC" } [4596]=> array(2) { ["lang_id"]=> string(1) "7" ["seo_title"]=> string(21) "Llantas para Lexus SC" } [4597]=> array(2) { ["lang_id"]=> string(1) "8" ["seo_title"]=> string(20) "Felgen für Lexus SC" } [4598]=> array(2) { ["lang_id"]=> string(1) "9" ["seo_title"]=> string(21) "Fälgar till Lexus SC" } [4599]=> array(2) { ["lang_id"]=> string(2) "10" ["seo_title"]=> string(18) "Disky pro Lexus SC" } [4600]=> array(2) { ["lang_id"]=> string(2) "11" ["seo_title"]=> string(23) "Ratlankiai už Lexus SC" } [4601]=> array(2) { ["lang_id"]=> string(2) "12" ["seo_title"]=> string(21) "Jante pentru Lexus SC" } [4602]=> array(2) { ["lang_id"]=> string(2) "13" ["seo_title"]=> string(18) "Disky pre Lexus SC" } [4603]=> array(2) { ["lang_id"]=> string(2) "14" ["seo_title"]=> string(18) "Alufelnik Lexus SC" } [4604]=> array(2) { ["lang_id"]=> string(2) "15" ["seo_title"]=> string(20) "Jantes pour Lexus SC" } [4605]=> array(2) { ["lang_id"]=> string(2) "16" ["seo_title"]=> string(26) "Диски для Lexus SC" } [4606]=> array(2) { ["lang_id"]=> string(1) "1" ["seo_title"]=> string(33) "Felgi do Lexus RX III (2009-2015)" } [4607]=> array(2) { ["lang_id"]=> string(1) "3" ["seo_title"]=> string(35) "Wheels for Lexus RX III (2009-2015)" } [4608]=> array(2) { ["lang_id"]=> string(1) "5" ["seo_title"]=> string(36) "Velgen voor Lexus RX III (2009-2015)" } [4609]=> array(2) { ["lang_id"]=> string(1) "6" ["seo_title"]=> string(35) "Cerchi per Lexus RX III (2009-2015)" } [4610]=> array(2) { ["lang_id"]=> string(1) "7" ["seo_title"]=> string(37) "Llantas para Lexus RX III (2009-2015)" } [4611]=> array(2) { ["lang_id"]=> string(1) "8" ["seo_title"]=> string(36) "Felgen für Lexus RX III (2009-2015)" } [4612]=> array(2) { ["lang_id"]=> string(1) "9" ["seo_title"]=> string(37) "Fälgar till Lexus RX III (2009-2015)" } [4613]=> array(2) { ["lang_id"]=> string(2) "10" ["seo_title"]=> string(34) "Disky pro Lexus RX III (2009-2015)" } [4614]=> array(2) { ["lang_id"]=> string(2) "11" ["seo_title"]=> string(39) "Ratlankiai už Lexus RX III (2009-2015)" } [4615]=> array(2) { ["lang_id"]=> string(2) "12" ["seo_title"]=> string(37) "Jante pentru Lexus RX III (2009-2015)" } [4616]=> array(2) { ["lang_id"]=> string(2) "13" ["seo_title"]=> string(34) "Disky pre Lexus RX III (2009-2015)" } [4617]=> array(2) { ["lang_id"]=> string(2) "14" ["seo_title"]=> string(34) "Alufelnik Lexus RX III (2009-2015)" } [4618]=> array(2) { ["lang_id"]=> string(2) "15" ["seo_title"]=> string(36) "Jantes pour Lexus RX III (2009-2015)" } [4619]=> array(2) { ["lang_id"]=> string(2) "16" ["seo_title"]=> string(42) "Диски для Lexus RX III (2009-2015)" } [4620]=> array(2) { ["lang_id"]=> string(1) "1" ["seo_title"]=> string(28) "Felgi do Lexus RX IV (2015+)" } [4621]=> array(2) { ["lang_id"]=> string(1) "3" ["seo_title"]=> string(30) "Wheels for Lexus RX IV (2015+)" } [4622]=> array(2) { ["lang_id"]=> string(1) "5" ["seo_title"]=> string(31) "Velgen voor Lexus RX IV (2015+)" } [4623]=> array(2) { ["lang_id"]=> string(1) "6" ["seo_title"]=> string(30) "Cerchi per Lexus RX IV (2015+)" } [4624]=> array(2) { ["lang_id"]=> string(1) "7" ["seo_title"]=> string(32) "Llantas para Lexus RX IV (2015+)" } [4625]=> array(2) { ["lang_id"]=> string(1) "8" ["seo_title"]=> string(31) "Felgen für Lexus RX IV (2015+)" } [4626]=> array(2) { ["lang_id"]=> string(1) "9" ["seo_title"]=> string(32) "Fälgar till Lexus RX IV (2015+)" } [4627]=> array(2) { ["lang_id"]=> string(2) "10" ["seo_title"]=> string(29) "Disky pro Lexus RX IV (2015+)" } [4628]=> array(2) { ["lang_id"]=> string(2) "11" ["seo_title"]=> string(34) "Ratlankiai už Lexus RX IV (2015+)" } [4629]=> array(2) { ["lang_id"]=> string(2) "12" ["seo_title"]=> string(32) "Jante pentru Lexus RX IV (2015+)" } [4630]=> array(2) { ["lang_id"]=> string(2) "13" ["seo_title"]=> string(29) "Disky pre Lexus RX IV (2015+)" } [4631]=> array(2) { ["lang_id"]=> string(2) "14" ["seo_title"]=> string(29) "Alufelnik Lexus RX IV (2015+)" } [4632]=> array(2) { ["lang_id"]=> string(2) "15" ["seo_title"]=> string(31) "Jantes pour Lexus RX IV (2015+)" } [4633]=> array(2) { ["lang_id"]=> string(2) "16" ["seo_title"]=> string(37) "Диски для Lexus RX IV (2015+)" } [4634]=> array(2) { ["lang_id"]=> string(1) "1" ["seo_title"]=> string(17) "Felgi do Lexus NX" } [4635]=> array(2) { ["lang_id"]=> string(1) "3" ["seo_title"]=> string(19) "Wheels for Lexus NX" } [4636]=> array(2) { ["lang_id"]=> string(1) "5" ["seo_title"]=> string(20) "Velgen voor Lexus NX" } [4637]=> array(2) { ["lang_id"]=> string(1) "6" ["seo_title"]=> string(19) "Cerchi per Lexus NX" } [4638]=> array(2) { ["lang_id"]=> string(1) "7" ["seo_title"]=> string(21) "Llantas para Lexus NX" } [4639]=> array(2) { ["lang_id"]=> string(1) "8" ["seo_title"]=> string(20) "Felgen für Lexus NX" } [4640]=> array(2) { ["lang_id"]=> string(1) "9" ["seo_title"]=> string(21) "Fälgar till Lexus NX" } [4641]=> array(2) { ["lang_id"]=> string(2) "10" ["seo_title"]=> string(18) "Disky pro Lexus NX" } [4642]=> array(2) { ["lang_id"]=> string(2) "11" ["seo_title"]=> string(23) "Ratlankiai už Lexus NX" } [4643]=> array(2) { ["lang_id"]=> string(2) "12" ["seo_title"]=> string(21) "Jante pentru Lexus NX" } [4644]=> array(2) { ["lang_id"]=> string(2) "13" ["seo_title"]=> string(18) "Disky pre Lexus NX" } [4645]=> array(2) { ["lang_id"]=> string(2) "14" ["seo_title"]=> string(18) "Alufelnik Lexus NX" } [4646]=> array(2) { ["lang_id"]=> string(2) "15" ["seo_title"]=> string(20) "Jantes pour Lexus NX" } [4647]=> array(2) { ["lang_id"]=> string(2) "16" ["seo_title"]=> string(26) "Диски для Lexus NX" } [4648]=> array(2) { ["lang_id"]=> string(1) "1" ["seo_title"]=> string(17) "Felgi do Lexus UX" } [4649]=> array(2) { ["lang_id"]=> string(1) "3" ["seo_title"]=> string(19) "Wheels for Lexus UX" } [4650]=> array(2) { ["lang_id"]=> string(1) "5" ["seo_title"]=> string(20) "Velgen voor Lexus UX" } [4651]=> array(2) { ["lang_id"]=> string(1) "6" ["seo_title"]=> string(19) "Cerchi per Lexus UX" } [4652]=> array(2) { ["lang_id"]=> string(1) "7" ["seo_title"]=> string(21) "Llantas para Lexus UX" } [4653]=> array(2) { ["lang_id"]=> string(1) "8" ["seo_title"]=> string(20) "Felgen für Lexus UX" } [4654]=> array(2) { ["lang_id"]=> string(1) "9" ["seo_title"]=> string(21) "Fälgar till Lexus UX" } [4655]=> array(2) { ["lang_id"]=> string(2) "10" ["seo_title"]=> string(18) "Disky pro Lexus UX" } [4656]=> array(2) { ["lang_id"]=> string(2) "11" ["seo_title"]=> string(23) "Ratlankiai už Lexus UX" } [4657]=> array(2) { ["lang_id"]=> string(2) "12" ["seo_title"]=> string(21) "Jante pentru Lexus UX" } [4658]=> array(2) { ["lang_id"]=> string(2) "13" ["seo_title"]=> string(18) "Disky pre Lexus UX" } [4659]=> array(2) { ["lang_id"]=> string(2) "14" ["seo_title"]=> string(18) "Alufelnik Lexus UX" } [4660]=> array(2) { ["lang_id"]=> string(2) "15" ["seo_title"]=> string(20) "Jantes pour Lexus UX" } [4661]=> array(2) { ["lang_id"]=> string(2) "16" ["seo_title"]=> string(26) "Диски для Lexus UX" } [4662]=> array(2) { ["lang_id"]=> string(1) "1" ["seo_title"]=> string(29) "Felgi do Maserati Gran Cabrio" } [4663]=> array(2) { ["lang_id"]=> string(1) "3" ["seo_title"]=> string(31) "Wheels for Maserati Gran Cabrio" } [4664]=> array(2) { ["lang_id"]=> string(1) "5" ["seo_title"]=> string(32) "Velgen voor Maserati Gran Cabrio" } [4665]=> array(2) { ["lang_id"]=> string(1) "6" ["seo_title"]=> string(31) "Cerchi per Maserati Gran Cabrio" } [4666]=> array(2) { ["lang_id"]=> string(1) "7" ["seo_title"]=> string(33) "Llantas para Maserati Gran Cabrio" } [4667]=> array(2) { ["lang_id"]=> string(1) "8" ["seo_title"]=> string(32) "Felgen für Maserati Gran Cabrio" } [4668]=> array(2) { ["lang_id"]=> string(1) "9" ["seo_title"]=> string(33) "Fälgar till Maserati Gran Cabrio" } [4669]=> array(2) { ["lang_id"]=> string(2) "10" ["seo_title"]=> string(30) "Disky pro Maserati Gran Cabrio" } [4670]=> array(2) { ["lang_id"]=> string(2) "11" ["seo_title"]=> string(35) "Ratlankiai už Maserati Gran Cabrio" } [4671]=> array(2) { ["lang_id"]=> string(2) "12" ["seo_title"]=> string(33) "Jante pentru Maserati Gran Cabrio" } [4672]=> array(2) { ["lang_id"]=> string(2) "13" ["seo_title"]=> string(30) "Disky pre Maserati Gran Cabrio" } [4673]=> array(2) { ["lang_id"]=> string(2) "14" ["seo_title"]=> string(30) "Alufelnik Maserati Gran Cabrio" } [4674]=> array(2) { ["lang_id"]=> string(2) "15" ["seo_title"]=> string(32) "Jantes pour Maserati Gran Cabrio" } [4675]=> array(2) { ["lang_id"]=> string(2) "16" ["seo_title"]=> string(38) "Диски для Maserati Gran Cabrio" } [4676]=> array(2) { ["lang_id"]=> string(1) "1" ["seo_title"]=> string(30) "Felgi do Maserati Gran Turismo" } [4677]=> array(2) { ["lang_id"]=> string(1) "3" ["seo_title"]=> string(32) "Wheels for Maserati Gran Turismo" } [4678]=> array(2) { ["lang_id"]=> string(1) "5" ["seo_title"]=> string(33) "Velgen voor Maserati Gran Turismo" } [4679]=> array(2) { ["lang_id"]=> string(1) "6" ["seo_title"]=> string(32) "Cerchi per Maserati Gran Turismo" } [4680]=> array(2) { ["lang_id"]=> string(1) "7" ["seo_title"]=> string(34) "Llantas para Maserati Gran Turismo" } [4681]=> array(2) { ["lang_id"]=> string(1) "8" ["seo_title"]=> string(33) "Felgen für Maserati Gran Turismo" } [4682]=> array(2) { ["lang_id"]=> string(1) "9" ["seo_title"]=> string(34) "Fälgar till Maserati Gran Turismo" } [4683]=> array(2) { ["lang_id"]=> string(2) "10" ["seo_title"]=> string(31) "Disky pro Maserati Gran Turismo" } [4684]=> array(2) { ["lang_id"]=> string(2) "11" ["seo_title"]=> string(36) "Ratlankiai už Maserati Gran Turismo" } [4685]=> array(2) { ["lang_id"]=> string(2) "12" ["seo_title"]=> string(34) "Jante pentru Maserati Gran Turismo" } [4686]=> array(2) { ["lang_id"]=> string(2) "13" ["seo_title"]=> string(31) "Disky pre Maserati Gran Turismo" } [4687]=> array(2) { ["lang_id"]=> string(2) "14" ["seo_title"]=> string(31) "Alufelnik Maserati Gran Turismo" } [4688]=> array(2) { ["lang_id"]=> string(2) "15" ["seo_title"]=> string(33) "Jantes pour Maserati Gran Turismo" } [4689]=> array(2) { ["lang_id"]=> string(2) "16" ["seo_title"]=> string(39) "Диски для Maserati Gran Turismo" } [4690]=> array(2) { ["lang_id"]=> string(1) "1" ["seo_title"]=> string(44) "Felgi do Maserati Quattroporte V (2003-2012)" } [4691]=> array(2) { ["lang_id"]=> string(1) "3" ["seo_title"]=> string(46) "Wheels for Maserati Quattroporte V (2003-2012)" } [4692]=> array(2) { ["lang_id"]=> string(1) "5" ["seo_title"]=> string(47) "Velgen voor Maserati Quattroporte V (2003-2012)" } [4693]=> array(2) { ["lang_id"]=> string(1) "6" ["seo_title"]=> string(46) "Cerchi per Maserati Quattroporte V (2003-2012)" } [4694]=> array(2) { ["lang_id"]=> string(1) "7" ["seo_title"]=> string(48) "Llantas para Maserati Quattroporte V (2003-2012)" } [4695]=> array(2) { ["lang_id"]=> string(1) "8" ["seo_title"]=> string(47) "Felgen für Maserati Quattroporte V (2003-2012)" } [4696]=> array(2) { ["lang_id"]=> string(1) "9" ["seo_title"]=> string(48) "Fälgar till Maserati Quattroporte V (2003-2012)" } [4697]=> array(2) { ["lang_id"]=> string(2) "10" ["seo_title"]=> string(45) "Disky pro Maserati Quattroporte V (2003-2012)" } [4698]=> array(2) { ["lang_id"]=> string(2) "11" ["seo_title"]=> string(50) "Ratlankiai už Maserati Quattroporte V (2003-2012)" } [4699]=> array(2) { ["lang_id"]=> string(2) "12" ["seo_title"]=> string(48) "Jante pentru Maserati Quattroporte V (2003-2012)" } [4700]=> array(2) { ["lang_id"]=> string(2) "13" ["seo_title"]=> string(45) "Disky pre Maserati Quattroporte V (2003-2012)" } [4701]=> array(2) { ["lang_id"]=> string(2) "14" ["seo_title"]=> string(45) "Alufelnik Maserati Quattroporte V (2003-2012)" } [4702]=> array(2) { ["lang_id"]=> string(2) "15" ["seo_title"]=> string(47) "Jantes pour Maserati Quattroporte V (2003-2012)" } [4703]=> array(2) { ["lang_id"]=> string(2) "16" ["seo_title"]=> string(53) "Диски для Maserati Quattroporte V (2003-2012)" } [4704]=> array(2) { ["lang_id"]=> string(1) "1" ["seo_title"]=> string(41) "Felgi do Maserati Quattroporte VI (2013+)" } [4705]=> array(2) { ["lang_id"]=> string(1) "3" ["seo_title"]=> string(43) "Wheels for Maserati Quattroporte VI (2013+)" } [4706]=> array(2) { ["lang_id"]=> string(1) "5" ["seo_title"]=> string(44) "Velgen voor Maserati Quattroporte VI (2013+)" } [4707]=> array(2) { ["lang_id"]=> string(1) "6" ["seo_title"]=> string(43) "Cerchi per Maserati Quattroporte VI (2013+)" } [4708]=> array(2) { ["lang_id"]=> string(1) "7" ["seo_title"]=> string(45) "Llantas para Maserati Quattroporte VI (2013+)" } [4709]=> array(2) { ["lang_id"]=> string(1) "8" ["seo_title"]=> string(44) "Felgen für Maserati Quattroporte VI (2013+)" } [4710]=> array(2) { ["lang_id"]=> string(1) "9" ["seo_title"]=> string(45) "Fälgar till Maserati Quattroporte VI (2013+)" } [4711]=> array(2) { ["lang_id"]=> string(2) "10" ["seo_title"]=> string(42) "Disky pro Maserati Quattroporte VI (2013+)" } [4712]=> array(2) { ["lang_id"]=> string(2) "11" ["seo_title"]=> string(47) "Ratlankiai už Maserati Quattroporte VI (2013+)" } [4713]=> array(2) { ["lang_id"]=> string(2) "12" ["seo_title"]=> string(45) "Jante pentru Maserati Quattroporte VI (2013+)" } [4714]=> array(2) { ["lang_id"]=> string(2) "13" ["seo_title"]=> string(42) "Disky pre Maserati Quattroporte VI (2013+)" } [4715]=> array(2) { ["lang_id"]=> string(2) "14" ["seo_title"]=> string(42) "Alufelnik Maserati Quattroporte VI (2013+)" } [4716]=> array(2) { ["lang_id"]=> string(2) "15" ["seo_title"]=> string(44) "Jantes pour Maserati Quattroporte VI (2013+)" } [4717]=> array(2) { ["lang_id"]=> string(2) "16" ["seo_title"]=> string(50) "Диски для Maserati Quattroporte VI (2013+)" } [4718]=> array(2) { ["lang_id"]=> string(1) "1" ["seo_title"]=> string(24) "Felgi do Maserati Ghibli" } [4719]=> array(2) { ["lang_id"]=> string(1) "3" ["seo_title"]=> string(26) "Wheels for Maserati Ghibli" } [4720]=> array(2) { ["lang_id"]=> string(1) "5" ["seo_title"]=> string(27) "Velgen voor Maserati Ghibli" } [4721]=> array(2) { ["lang_id"]=> string(1) "6" ["seo_title"]=> string(26) "Cerchi per Maserati Ghibli" } [4722]=> array(2) { ["lang_id"]=> string(1) "7" ["seo_title"]=> string(28) "Llantas para Maserati Ghibli" } [4723]=> array(2) { ["lang_id"]=> string(1) "8" ["seo_title"]=> string(27) "Felgen für Maserati Ghibli" } [4724]=> array(2) { ["lang_id"]=> string(1) "9" ["seo_title"]=> string(28) "Fälgar till Maserati Ghibli" } [4725]=> array(2) { ["lang_id"]=> string(2) "10" ["seo_title"]=> string(25) "Disky pro Maserati Ghibli" } [4726]=> array(2) { ["lang_id"]=> string(2) "11" ["seo_title"]=> string(30) "Ratlankiai už Maserati Ghibli" } [4727]=> array(2) { ["lang_id"]=> string(2) "12" ["seo_title"]=> string(28) "Jante pentru Maserati Ghibli" } [4728]=> array(2) { ["lang_id"]=> string(2) "13" ["seo_title"]=> string(25) "Disky pre Maserati Ghibli" } [4729]=> array(2) { ["lang_id"]=> string(2) "14" ["seo_title"]=> string(25) "Alufelnik Maserati Ghibli" } [4730]=> array(2) { ["lang_id"]=> string(2) "15" ["seo_title"]=> string(27) "Jantes pour Maserati Ghibli" } [4731]=> array(2) { ["lang_id"]=> string(2) "16" ["seo_title"]=> string(33) "Диски для Maserati Ghibli" } [4732]=> array(2) { ["lang_id"]=> string(1) "1" ["seo_title"]=> string(25) "Felgi do Maserati Levante" } [4733]=> array(2) { ["lang_id"]=> string(1) "3" ["seo_title"]=> string(27) "Wheels for Maserati Levante" } [4734]=> array(2) { ["lang_id"]=> string(1) "5" ["seo_title"]=> string(28) "Velgen voor Maserati Levante" } [4735]=> array(2) { ["lang_id"]=> string(1) "6" ["seo_title"]=> string(27) "Cerchi per Maserati Levante" } [4736]=> array(2) { ["lang_id"]=> string(1) "7" ["seo_title"]=> string(29) "Llantas para Maserati Levante" } [4737]=> array(2) { ["lang_id"]=> string(1) "8" ["seo_title"]=> string(28) "Felgen für Maserati Levante" } [4738]=> array(2) { ["lang_id"]=> string(1) "9" ["seo_title"]=> string(29) "Fälgar till Maserati Levante" } [4739]=> array(2) { ["lang_id"]=> string(2) "10" ["seo_title"]=> string(26) "Disky pro Maserati Levante" } [4740]=> array(2) { ["lang_id"]=> string(2) "11" ["seo_title"]=> string(31) "Ratlankiai už Maserati Levante" } [4741]=> array(2) { ["lang_id"]=> string(2) "12" ["seo_title"]=> string(29) "Jante pentru Maserati Levante" } [4742]=> array(2) { ["lang_id"]=> string(2) "13" ["seo_title"]=> string(26) "Disky pre Maserati Levante" } [4743]=> array(2) { ["lang_id"]=> string(2) "14" ["seo_title"]=> string(26) "Alufelnik Maserati Levante" } [4744]=> array(2) { ["lang_id"]=> string(2) "15" ["seo_title"]=> string(28) "Jantes pour Maserati Levante" } [4745]=> array(2) { ["lang_id"]=> string(2) "16" ["seo_title"]=> string(34) "Диски для Maserati Levante" } [4746]=> array(2) { ["lang_id"]=> string(1) "1" ["seo_title"]=> string(20) "Felgi do Nissan 350Z" } [4747]=> array(2) { ["lang_id"]=> string(1) "3" ["seo_title"]=> string(22) "Wheels for Nissan 350Z" } [4748]=> array(2) { ["lang_id"]=> string(1) "5" ["seo_title"]=> string(23) "Velgen voor Nissan 350Z" } [4749]=> array(2) { ["lang_id"]=> string(1) "6" ["seo_title"]=> string(22) "Cerchi per Nissan 350Z" } [4750]=> array(2) { ["lang_id"]=> string(1) "7" ["seo_title"]=> string(24) "Llantas para Nissan 350Z" } [4751]=> array(2) { ["lang_id"]=> string(1) "8" ["seo_title"]=> string(23) "Felgen für Nissan 350Z" } [4752]=> array(2) { ["lang_id"]=> string(1) "9" ["seo_title"]=> string(24) "Fälgar till Nissan 350Z" } [4753]=> array(2) { ["lang_id"]=> string(2) "10" ["seo_title"]=> string(21) "Disky pro Nissan 350Z" } [4754]=> array(2) { ["lang_id"]=> string(2) "11" ["seo_title"]=> string(26) "Ratlankiai už Nissan 350Z" } [4755]=> array(2) { ["lang_id"]=> string(2) "12" ["seo_title"]=> string(24) "Jante pentru Nissan 350Z" } [4756]=> array(2) { ["lang_id"]=> string(2) "13" ["seo_title"]=> string(21) "Disky pre Nissan 350Z" } [4757]=> array(2) { ["lang_id"]=> string(2) "14" ["seo_title"]=> string(21) "Alufelnik Nissan 350Z" } [4758]=> array(2) { ["lang_id"]=> string(2) "15" ["seo_title"]=> string(23) "Jantes pour Nissan 350Z" } [4759]=> array(2) { ["lang_id"]=> string(2) "16" ["seo_title"]=> string(29) "Диски для Nissan 350Z" } [4760]=> array(2) { ["lang_id"]=> string(1) "1" ["seo_title"]=> string(20) "Felgi do Nissan 370Z" } [4761]=> array(2) { ["lang_id"]=> string(1) "3" ["seo_title"]=> string(22) "Wheels for Nissan 370Z" } [4762]=> array(2) { ["lang_id"]=> string(1) "5" ["seo_title"]=> string(23) "Velgen voor Nissan 370Z" } [4763]=> array(2) { ["lang_id"]=> string(1) "6" ["seo_title"]=> string(22) "Cerchi per Nissan 370Z" } [4764]=> array(2) { ["lang_id"]=> string(1) "7" ["seo_title"]=> string(24) "Llantas para Nissan 370Z" } [4765]=> array(2) { ["lang_id"]=> string(1) "8" ["seo_title"]=> string(23) "Felgen für Nissan 370Z" } [4766]=> array(2) { ["lang_id"]=> string(1) "9" ["seo_title"]=> string(24) "Fälgar till Nissan 370Z" } [4767]=> array(2) { ["lang_id"]=> string(2) "10" ["seo_title"]=> string(21) "Disky pro Nissan 370Z" } [4768]=> array(2) { ["lang_id"]=> string(2) "11" ["seo_title"]=> string(26) "Ratlankiai už Nissan 370Z" } [4769]=> array(2) { ["lang_id"]=> string(2) "12" ["seo_title"]=> string(24) "Jante pentru Nissan 370Z" } [4770]=> array(2) { ["lang_id"]=> string(2) "13" ["seo_title"]=> string(21) "Disky pre Nissan 370Z" } [4771]=> array(2) { ["lang_id"]=> string(2) "14" ["seo_title"]=> string(21) "Alufelnik Nissan 370Z" } [4772]=> array(2) { ["lang_id"]=> string(2) "15" ["seo_title"]=> string(23) "Jantes pour Nissan 370Z" } [4773]=> array(2) { ["lang_id"]=> string(2) "16" ["seo_title"]=> string(29) "Диски для Nissan 370Z" } [4774]=> array(2) { ["lang_id"]=> string(1) "1" ["seo_title"]=> string(34) "Felgi do Nissan Maxima VII (2009+)" } [4775]=> array(2) { ["lang_id"]=> string(1) "3" ["seo_title"]=> string(36) "Wheels for Nissan Maxima VII (2009+)" } [4776]=> array(2) { ["lang_id"]=> string(1) "5" ["seo_title"]=> string(37) "Velgen voor Nissan Maxima VII (2009+)" } [4777]=> array(2) { ["lang_id"]=> string(1) "6" ["seo_title"]=> string(36) "Cerchi per Nissan Maxima VII (2009+)" } [4778]=> array(2) { ["lang_id"]=> string(1) "7" ["seo_title"]=> string(38) "Llantas para Nissan Maxima VII (2009+)" } [4779]=> array(2) { ["lang_id"]=> string(1) "8" ["seo_title"]=> string(37) "Felgen für Nissan Maxima VII (2009+)" } [4780]=> array(2) { ["lang_id"]=> string(1) "9" ["seo_title"]=> string(38) "Fälgar till Nissan Maxima VII (2009+)" } [4781]=> array(2) { ["lang_id"]=> string(2) "10" ["seo_title"]=> string(35) "Disky pro Nissan Maxima VII (2009+)" } [4782]=> array(2) { ["lang_id"]=> string(2) "11" ["seo_title"]=> string(40) "Ratlankiai už Nissan Maxima VII (2009+)" } [4783]=> array(2) { ["lang_id"]=> string(2) "12" ["seo_title"]=> string(38) "Jante pentru Nissan Maxima VII (2009+)" } [4784]=> array(2) { ["lang_id"]=> string(2) "13" ["seo_title"]=> string(35) "Disky pre Nissan Maxima VII (2009+)" } [4785]=> array(2) { ["lang_id"]=> string(2) "14" ["seo_title"]=> string(35) "Alufelnik Nissan Maxima VII (2009+)" } [4786]=> array(2) { ["lang_id"]=> string(2) "15" ["seo_title"]=> string(37) "Jantes pour Nissan Maxima VII (2009+)" } [4787]=> array(2) { ["lang_id"]=> string(2) "16" ["seo_title"]=> string(43) "Диски для Nissan Maxima VII (2009+)" } [4788]=> array(2) { ["lang_id"]=> string(1) "1" ["seo_title"]=> string(36) "Felgi do Nissan Murano I (2005-2009)" } [4789]=> array(2) { ["lang_id"]=> string(1) "3" ["seo_title"]=> string(38) "Wheels for Nissan Murano I (2005-2009)" } [4790]=> array(2) { ["lang_id"]=> string(1) "5" ["seo_title"]=> string(39) "Velgen voor Nissan Murano I (2005-2009)" } [4791]=> array(2) { ["lang_id"]=> string(1) "6" ["seo_title"]=> string(38) "Cerchi per Nissan Murano I (2005-2009)" } [4792]=> array(2) { ["lang_id"]=> string(1) "7" ["seo_title"]=> string(40) "Llantas para Nissan Murano I (2005-2009)" } [4793]=> array(2) { ["lang_id"]=> string(1) "8" ["seo_title"]=> string(39) "Felgen für Nissan Murano I (2005-2009)" } [4794]=> array(2) { ["lang_id"]=> string(1) "9" ["seo_title"]=> string(40) "Fälgar till Nissan Murano I (2005-2009)" } [4795]=> array(2) { ["lang_id"]=> string(2) "10" ["seo_title"]=> string(37) "Disky pro Nissan Murano I (2005-2009)" } [4796]=> array(2) { ["lang_id"]=> string(2) "11" ["seo_title"]=> string(42) "Ratlankiai už Nissan Murano I (2005-2009)" } [4797]=> array(2) { ["lang_id"]=> string(2) "12" ["seo_title"]=> string(40) "Jante pentru Nissan Murano I (2005-2009)" } [4798]=> array(2) { ["lang_id"]=> string(2) "13" ["seo_title"]=> string(37) "Disky pre Nissan Murano I (2005-2009)" } [4799]=> array(2) { ["lang_id"]=> string(2) "14" ["seo_title"]=> string(37) "Alufelnik Nissan Murano I (2005-2009)" } [4800]=> array(2) { ["lang_id"]=> string(2) "15" ["seo_title"]=> string(39) "Jantes pour Nissan Murano I (2005-2009)" } [4801]=> array(2) { ["lang_id"]=> string(2) "16" ["seo_title"]=> string(45) "Диски для Nissan Murano I (2005-2009)" } [4802]=> array(2) { ["lang_id"]=> string(1) "1" ["seo_title"]=> string(33) "Felgi do Nissan Murano II (2009+)" } [4803]=> array(2) { ["lang_id"]=> string(1) "3" ["seo_title"]=> string(35) "Wheels for Nissan Murano II (2009+)" } [4804]=> array(2) { ["lang_id"]=> string(1) "5" ["seo_title"]=> string(36) "Velgen voor Nissan Murano II (2009+)" } [4805]=> array(2) { ["lang_id"]=> string(1) "6" ["seo_title"]=> string(35) "Cerchi per Nissan Murano II (2009+)" } [4806]=> array(2) { ["lang_id"]=> string(1) "7" ["seo_title"]=> string(37) "Llantas para Nissan Murano II (2009+)" } [4807]=> array(2) { ["lang_id"]=> string(1) "8" ["seo_title"]=> string(36) "Felgen für Nissan Murano II (2009+)" } [4808]=> array(2) { ["lang_id"]=> string(1) "9" ["seo_title"]=> string(37) "Fälgar till Nissan Murano II (2009+)" } [4809]=> array(2) { ["lang_id"]=> string(2) "10" ["seo_title"]=> string(34) "Disky pro Nissan Murano II (2009+)" } [4810]=> array(2) { ["lang_id"]=> string(2) "11" ["seo_title"]=> string(39) "Ratlankiai už Nissan Murano II (2009+)" } [4811]=> array(2) { ["lang_id"]=> string(2) "12" ["seo_title"]=> string(37) "Jante pentru Nissan Murano II (2009+)" } [4812]=> array(2) { ["lang_id"]=> string(2) "13" ["seo_title"]=> string(34) "Disky pre Nissan Murano II (2009+)" } [4813]=> array(2) { ["lang_id"]=> string(2) "14" ["seo_title"]=> string(34) "Alufelnik Nissan Murano II (2009+)" } [4814]=> array(2) { ["lang_id"]=> string(2) "15" ["seo_title"]=> string(36) "Jantes pour Nissan Murano II (2009+)" } [4815]=> array(2) { ["lang_id"]=> string(2) "16" ["seo_title"]=> string(42) "Диски для Nissan Murano II (2009+)" } [4816]=> array(2) { ["lang_id"]=> string(1) "1" ["seo_title"]=> string(18) "Felgi do Volvo C70" } [4817]=> array(2) { ["lang_id"]=> string(1) "3" ["seo_title"]=> string(20) "Wheels for Volvo C70" } [4818]=> array(2) { ["lang_id"]=> string(1) "5" ["seo_title"]=> string(21) "Velgen voor Volvo C70" } [4819]=> array(2) { ["lang_id"]=> string(1) "6" ["seo_title"]=> string(20) "Cerchi per Volvo C70" } [4820]=> array(2) { ["lang_id"]=> string(1) "7" ["seo_title"]=> string(22) "Llantas para Volvo C70" } [4821]=> array(2) { ["lang_id"]=> string(1) "8" ["seo_title"]=> string(21) "Felgen für Volvo C70" } [4822]=> array(2) { ["lang_id"]=> string(1) "9" ["seo_title"]=> string(22) "Fälgar till Volvo C70" } [4823]=> array(2) { ["lang_id"]=> string(2) "10" ["seo_title"]=> string(19) "Disky pro Volvo C70" } [4824]=> array(2) { ["lang_id"]=> string(2) "11" ["seo_title"]=> string(24) "Ratlankiai už Volvo C70" } [4825]=> array(2) { ["lang_id"]=> string(2) "12" ["seo_title"]=> string(22) "Jante pentru Volvo C70" } [4826]=> array(2) { ["lang_id"]=> string(2) "13" ["seo_title"]=> string(19) "Disky pre Volvo C70" } [4827]=> array(2) { ["lang_id"]=> string(2) "14" ["seo_title"]=> string(19) "Alufelnik Volvo C70" } [4828]=> array(2) { ["lang_id"]=> string(2) "15" ["seo_title"]=> string(21) "Jantes pour Volvo C70" } [4829]=> array(2) { ["lang_id"]=> string(2) "16" ["seo_title"]=> string(27) "Диски для Volvo C70" } [4830]=> array(2) { ["lang_id"]=> string(1) "1" ["seo_title"]=> string(19) "Felgi do Volvo XC40" } [4831]=> array(2) { ["lang_id"]=> string(1) "3" ["seo_title"]=> string(21) "Wheels for Volvo XC40" } [4832]=> array(2) { ["lang_id"]=> string(1) "5" ["seo_title"]=> string(22) "Velgen voor Volvo XC40" } [4833]=> array(2) { ["lang_id"]=> string(1) "6" ["seo_title"]=> string(21) "Cerchi per Volvo XC40" } [4834]=> array(2) { ["lang_id"]=> string(1) "7" ["seo_title"]=> string(23) "Llantas para Volvo XC40" } [4835]=> array(2) { ["lang_id"]=> string(1) "8" ["seo_title"]=> string(22) "Felgen für Volvo XC40" } [4836]=> array(2) { ["lang_id"]=> string(1) "9" ["seo_title"]=> string(23) "Fälgar till Volvo XC40" } [4837]=> array(2) { ["lang_id"]=> string(2) "10" ["seo_title"]=> string(20) "Disky pro Volvo XC40" } [4838]=> array(2) { ["lang_id"]=> string(2) "11" ["seo_title"]=> string(25) "Ratlankiai už Volvo XC40" } [4839]=> array(2) { ["lang_id"]=> string(2) "12" ["seo_title"]=> string(23) "Jante pentru Volvo XC40" } [4840]=> array(2) { ["lang_id"]=> string(2) "13" ["seo_title"]=> string(20) "Disky pre Volvo XC40" } [4841]=> array(2) { ["lang_id"]=> string(2) "14" ["seo_title"]=> string(20) "Alufelnik Volvo XC40" } [4842]=> array(2) { ["lang_id"]=> string(2) "15" ["seo_title"]=> string(22) "Jantes pour Volvo XC40" } [4843]=> array(2) { ["lang_id"]=> string(2) "16" ["seo_title"]=> string(28) "Диски для Volvo XC40" } [4844]=> array(2) { ["lang_id"]=> string(1) "1" ["seo_title"]=> string(18) "Felgi do Volvo C30" } [4845]=> array(2) { ["lang_id"]=> string(1) "3" ["seo_title"]=> string(20) "Wheels for Volvo C30" } [4846]=> array(2) { ["lang_id"]=> string(1) "5" ["seo_title"]=> string(21) "Velgen voor Volvo C30" } [4847]=> array(2) { ["lang_id"]=> string(1) "6" ["seo_title"]=> string(20) "Cerchi per Volvo C30" } [4848]=> array(2) { ["lang_id"]=> string(1) "7" ["seo_title"]=> string(22) "Llantas para Volvo C30" } [4849]=> array(2) { ["lang_id"]=> string(1) "8" ["seo_title"]=> string(21) "Felgen für Volvo C30" } [4850]=> array(2) { ["lang_id"]=> string(1) "9" ["seo_title"]=> string(22) "Fälgar till Volvo C30" } [4851]=> array(2) { ["lang_id"]=> string(2) "10" ["seo_title"]=> string(19) "Disky pro Volvo C30" } [4852]=> array(2) { ["lang_id"]=> string(2) "11" ["seo_title"]=> string(24) "Ratlankiai už Volvo C30" } [4853]=> array(2) { ["lang_id"]=> string(2) "12" ["seo_title"]=> string(22) "Jante pentru Volvo C30" } [4854]=> array(2) { ["lang_id"]=> string(2) "13" ["seo_title"]=> string(19) "Disky pre Volvo C30" } [4855]=> array(2) { ["lang_id"]=> string(2) "14" ["seo_title"]=> string(19) "Alufelnik Volvo C30" } [4856]=> array(2) { ["lang_id"]=> string(2) "15" ["seo_title"]=> string(21) "Jantes pour Volvo C30" } [4857]=> array(2) { ["lang_id"]=> string(2) "16" ["seo_title"]=> string(27) "Диски для Volvo C30" } [4858]=> array(2) { ["lang_id"]=> string(1) "1" ["seo_title"]=> string(33) "Felgi do Volvo S60 II (2010-2018)" } [4859]=> array(2) { ["lang_id"]=> string(1) "3" ["seo_title"]=> string(35) "Wheels for Volvo S60 II (2010-2018)" } [4860]=> array(2) { ["lang_id"]=> string(1) "5" ["seo_title"]=> string(36) "Velgen voor Volvo S60 II (2010-2018)" } [4861]=> array(2) { ["lang_id"]=> string(1) "6" ["seo_title"]=> string(35) "Cerchi per Volvo S60 II (2010-2018)" } [4862]=> array(2) { ["lang_id"]=> string(1) "7" ["seo_title"]=> string(37) "Llantas para Volvo S60 II (2010-2018)" } [4863]=> array(2) { ["lang_id"]=> string(1) "8" ["seo_title"]=> string(36) "Felgen für Volvo S60 II (2010-2018)" } [4864]=> array(2) { ["lang_id"]=> string(1) "9" ["seo_title"]=> string(37) "Fälgar till Volvo S60 II (2010-2018)" } [4865]=> array(2) { ["lang_id"]=> string(2) "10" ["seo_title"]=> string(34) "Disky pro Volvo S60 II (2010-2018)" } [4866]=> array(2) { ["lang_id"]=> string(2) "11" ["seo_title"]=> string(39) "Ratlankiai už Volvo S60 II (2010-2018)" } [4867]=> array(2) { ["lang_id"]=> string(2) "12" ["seo_title"]=> string(37) "Jante pentru Volvo S60 II (2010-2018)" } [4868]=> array(2) { ["lang_id"]=> string(2) "13" ["seo_title"]=> string(34) "Disky pre Volvo S60 II (2010-2018)" } [4869]=> array(2) { ["lang_id"]=> string(2) "14" ["seo_title"]=> string(34) "Alufelnik Volvo S60 II (2010-2018)" } [4870]=> array(2) { ["lang_id"]=> string(2) "15" ["seo_title"]=> string(36) "Jantes pour Volvo S60 II (2010-2018)" } [4871]=> array(2) { ["lang_id"]=> string(2) "16" ["seo_title"]=> string(42) "Диски для Volvo S60 II (2010-2018)" } [4872]=> array(2) { ["lang_id"]=> string(1) "1" ["seo_title"]=> string(30) "Felgi do Volvo S60 III (2018+)" } [4873]=> array(2) { ["lang_id"]=> string(1) "3" ["seo_title"]=> string(32) "Wheels for Volvo S60 III (2018+)" } [4874]=> array(2) { ["lang_id"]=> string(1) "5" ["seo_title"]=> string(33) "Velgen voor Volvo S60 III (2018+)" } [4875]=> array(2) { ["lang_id"]=> string(1) "6" ["seo_title"]=> string(32) "Cerchi per Volvo S60 III (2018+)" } [4876]=> array(2) { ["lang_id"]=> string(1) "7" ["seo_title"]=> string(34) "Llantas para Volvo S60 III (2018+)" } [4877]=> array(2) { ["lang_id"]=> string(1) "8" ["seo_title"]=> string(33) "Felgen für Volvo S60 III (2018+)" } [4878]=> array(2) { ["lang_id"]=> string(1) "9" ["seo_title"]=> string(34) "Fälgar till Volvo S60 III (2018+)" } [4879]=> array(2) { ["lang_id"]=> string(2) "10" ["seo_title"]=> string(31) "Disky pro Volvo S60 III (2018+)" } [4880]=> array(2) { ["lang_id"]=> string(2) "11" ["seo_title"]=> string(36) "Ratlankiai už Volvo S60 III (2018+)" } [4881]=> array(2) { ["lang_id"]=> string(2) "12" ["seo_title"]=> string(34) "Jante pentru Volvo S60 III (2018+)" } [4882]=> array(2) { ["lang_id"]=> string(2) "13" ["seo_title"]=> string(31) "Disky pre Volvo S60 III (2018+)" } [4883]=> array(2) { ["lang_id"]=> string(2) "14" ["seo_title"]=> string(31) "Alufelnik Volvo S60 III (2018+)" } [4884]=> array(2) { ["lang_id"]=> string(2) "15" ["seo_title"]=> string(33) "Jantes pour Volvo S60 III (2018+)" } [4885]=> array(2) { ["lang_id"]=> string(2) "16" ["seo_title"]=> string(39) "Диски для Volvo S60 III (2018+)" } [4886]=> array(2) { ["lang_id"]=> string(1) "1" ["seo_title"]=> string(37) "Felgi do Volvo S80/V70 II (2006-2016)" } [4887]=> array(2) { ["lang_id"]=> string(1) "3" ["seo_title"]=> string(39) "Wheels for Volvo S80/V70 II (2006-2016)" } [4888]=> array(2) { ["lang_id"]=> string(1) "5" ["seo_title"]=> string(40) "Velgen voor Volvo S80/V70 II (2006-2016)" } [4889]=> array(2) { ["lang_id"]=> string(1) "6" ["seo_title"]=> string(39) "Cerchi per Volvo S80/V70 II (2006-2016)" } [4890]=> array(2) { ["lang_id"]=> string(1) "7" ["seo_title"]=> string(41) "Llantas para Volvo S80/V70 II (2006-2016)" } [4891]=> array(2) { ["lang_id"]=> string(1) "8" ["seo_title"]=> string(40) "Felgen für Volvo S80/V70 II (2006-2016)" } [4892]=> array(2) { ["lang_id"]=> string(1) "9" ["seo_title"]=> string(41) "Fälgar till Volvo S80/V70 II (2006-2016)" } [4893]=> array(2) { ["lang_id"]=> string(2) "10" ["seo_title"]=> string(38) "Disky pro Volvo S80/V70 II (2006-2016)" } [4894]=> array(2) { ["lang_id"]=> string(2) "11" ["seo_title"]=> string(43) "Ratlankiai už Volvo S80/V70 II (2006-2016)" } [4895]=> array(2) { ["lang_id"]=> string(2) "12" ["seo_title"]=> string(41) "Jante pentru Volvo S80/V70 II (2006-2016)" } [4896]=> array(2) { ["lang_id"]=> string(2) "13" ["seo_title"]=> string(38) "Disky pre Volvo S80/V70 II (2006-2016)" } [4897]=> array(2) { ["lang_id"]=> string(2) "14" ["seo_title"]=> string(38) "Alufelnik Volvo S80/V70 II (2006-2016)" } [4898]=> array(2) { ["lang_id"]=> string(2) "15" ["seo_title"]=> string(40) "Jantes pour Volvo S80/V70 II (2006-2016)" } [4899]=> array(2) { ["lang_id"]=> string(2) "16" ["seo_title"]=> string(46) "Диски для Volvo S80/V70 II (2006-2016)" } [4900]=> array(2) { ["lang_id"]=> string(1) "1" ["seo_title"]=> string(33) "Felgi do Volvo S90/V90 II (2016+)" } [4901]=> array(2) { ["lang_id"]=> string(1) "3" ["seo_title"]=> string(35) "Wheels for Volvo S90/V90 II (2016+)" } [4902]=> array(2) { ["lang_id"]=> string(1) "5" ["seo_title"]=> string(36) "Velgen voor Volvo S90/V90 II (2016+)" } [4903]=> array(2) { ["lang_id"]=> string(1) "6" ["seo_title"]=> string(35) "Cerchi per Volvo S90/V90 II (2016+)" } [4904]=> array(2) { ["lang_id"]=> string(1) "7" ["seo_title"]=> string(37) "Llantas para Volvo S90/V90 II (2016+)" } [4905]=> array(2) { ["lang_id"]=> string(1) "8" ["seo_title"]=> string(36) "Felgen für Volvo S90/V90 II (2016+)" } [4906]=> array(2) { ["lang_id"]=> string(1) "9" ["seo_title"]=> string(37) "Fälgar till Volvo S90/V90 II (2016+)" } [4907]=> array(2) { ["lang_id"]=> string(2) "10" ["seo_title"]=> string(34) "Disky pro Volvo S90/V90 II (2016+)" } [4908]=> array(2) { ["lang_id"]=> string(2) "11" ["seo_title"]=> string(39) "Ratlankiai už Volvo S90/V90 II (2016+)" } [4909]=> array(2) { ["lang_id"]=> string(2) "12" ["seo_title"]=> string(37) "Jante pentru Volvo S90/V90 II (2016+)" } [4910]=> array(2) { ["lang_id"]=> string(2) "13" ["seo_title"]=> string(34) "Disky pre Volvo S90/V90 II (2016+)" } [4911]=> array(2) { ["lang_id"]=> string(2) "14" ["seo_title"]=> string(34) "Alufelnik Volvo S90/V90 II (2016+)" } [4912]=> array(2) { ["lang_id"]=> string(2) "15" ["seo_title"]=> string(36) "Jantes pour Volvo S90/V90 II (2016+)" } [4913]=> array(2) { ["lang_id"]=> string(2) "16" ["seo_title"]=> string(42) "Диски для Volvo S90/V90 II (2016+)" } [4914]=> array(2) { ["lang_id"]=> string(1) "1" ["seo_title"]=> string(29) "Felgi do Volvo V40 II (2012+)" } [4915]=> array(2) { ["lang_id"]=> string(1) "3" ["seo_title"]=> string(31) "Wheels for Volvo V40 II (2012+)" } [4916]=> array(2) { ["lang_id"]=> string(1) "5" ["seo_title"]=> string(32) "Velgen voor Volvo V40 II (2012+)" } [4917]=> array(2) { ["lang_id"]=> string(1) "6" ["seo_title"]=> string(31) "Cerchi per Volvo V40 II (2012+)" } [4918]=> array(2) { ["lang_id"]=> string(1) "7" ["seo_title"]=> string(33) "Llantas para Volvo V40 II (2012+)" } [4919]=> array(2) { ["lang_id"]=> string(1) "8" ["seo_title"]=> string(32) "Felgen für Volvo V40 II (2012+)" } [4920]=> array(2) { ["lang_id"]=> string(1) "9" ["seo_title"]=> string(33) "Fälgar till Volvo V40 II (2012+)" } [4921]=> array(2) { ["lang_id"]=> string(2) "10" ["seo_title"]=> string(30) "Disky pro Volvo V40 II (2012+)" } [4922]=> array(2) { ["lang_id"]=> string(2) "11" ["seo_title"]=> string(35) "Ratlankiai už Volvo V40 II (2012+)" } [4923]=> array(2) { ["lang_id"]=> string(2) "12" ["seo_title"]=> string(33) "Jante pentru Volvo V40 II (2012+)" } [4924]=> array(2) { ["lang_id"]=> string(2) "13" ["seo_title"]=> string(30) "Disky pre Volvo V40 II (2012+)" } [4925]=> array(2) { ["lang_id"]=> string(2) "14" ["seo_title"]=> string(30) "Alufelnik Volvo V40 II (2012+)" } [4926]=> array(2) { ["lang_id"]=> string(2) "15" ["seo_title"]=> string(32) "Jantes pour Volvo V40 II (2012+)" } [4927]=> array(2) { ["lang_id"]=> string(2) "16" ["seo_title"]=> string(38) "Диски для Volvo V40 II (2012+)" } [4928]=> array(2) { ["lang_id"]=> string(1) "1" ["seo_title"]=> string(33) "Felgi do Volvo XC60 I (2008-2017)" } [4929]=> array(2) { ["lang_id"]=> string(1) "3" ["seo_title"]=> string(35) "Wheels for Volvo XC60 I (2008-2017)" } [4930]=> array(2) { ["lang_id"]=> string(1) "5" ["seo_title"]=> string(36) "Velgen voor Volvo XC60 I (2008-2017)" } [4931]=> array(2) { ["lang_id"]=> string(1) "6" ["seo_title"]=> string(35) "Cerchi per Volvo XC60 I (2008-2017)" } [4932]=> array(2) { ["lang_id"]=> string(1) "7" ["seo_title"]=> string(37) "Llantas para Volvo XC60 I (2008-2017)" } [4933]=> array(2) { ["lang_id"]=> string(1) "8" ["seo_title"]=> string(36) "Felgen für Volvo XC60 I (2008-2017)" } [4934]=> array(2) { ["lang_id"]=> string(1) "9" ["seo_title"]=> string(37) "Fälgar till Volvo XC60 I (2008-2017)" } [4935]=> array(2) { ["lang_id"]=> string(2) "10" ["seo_title"]=> string(34) "Disky pro Volvo XC60 I (2008-2017)" } [4936]=> array(2) { ["lang_id"]=> string(2) "11" ["seo_title"]=> string(39) "Ratlankiai už Volvo XC60 I (2008-2017)" } [4937]=> array(2) { ["lang_id"]=> string(2) "12" ["seo_title"]=> string(37) "Jante pentru Volvo XC60 I (2008-2017)" } [4938]=> array(2) { ["lang_id"]=> string(2) "13" ["seo_title"]=> string(34) "Disky pre Volvo XC60 I (2008-2017)" } [4939]=> array(2) { ["lang_id"]=> string(2) "14" ["seo_title"]=> string(34) "Alufelnik Volvo XC60 I (2008-2017)" } [4940]=> array(2) { ["lang_id"]=> string(2) "15" ["seo_title"]=> string(36) "Jantes pour Volvo XC60 I (2008-2017)" } [4941]=> array(2) { ["lang_id"]=> string(2) "16" ["seo_title"]=> string(42) "Диски для Volvo XC60 I (2008-2017)" } [4942]=> array(2) { ["lang_id"]=> string(1) "1" ["seo_title"]=> string(30) "Felgi do Volvo XC60 II (2017+)" } [4943]=> array(2) { ["lang_id"]=> string(1) "3" ["seo_title"]=> string(32) "Wheels for Volvo XC60 II (2017+)" } [4944]=> array(2) { ["lang_id"]=> string(1) "5" ["seo_title"]=> string(33) "Velgen voor Volvo XC60 II (2017+)" } [4945]=> array(2) { ["lang_id"]=> string(1) "6" ["seo_title"]=> string(32) "Cerchi per Volvo XC60 II (2017+)" } [4946]=> array(2) { ["lang_id"]=> string(1) "7" ["seo_title"]=> string(34) "Llantas para Volvo XC60 II (2017+)" } [4947]=> array(2) { ["lang_id"]=> string(1) "8" ["seo_title"]=> string(33) "Felgen für Volvo XC60 II (2017+)" } [4948]=> array(2) { ["lang_id"]=> string(1) "9" ["seo_title"]=> string(34) "Fälgar till Volvo XC60 II (2017+)" } [4949]=> array(2) { ["lang_id"]=> string(2) "10" ["seo_title"]=> string(31) "Disky pro Volvo XC60 II (2017+)" } [4950]=> array(2) { ["lang_id"]=> string(2) "11" ["seo_title"]=> string(36) "Ratlankiai už Volvo XC60 II (2017+)" } [4951]=> array(2) { ["lang_id"]=> string(2) "12" ["seo_title"]=> string(34) "Jante pentru Volvo XC60 II (2017+)" } [4952]=> array(2) { ["lang_id"]=> string(2) "13" ["seo_title"]=> string(31) "Disky pre Volvo XC60 II (2017+)" } [4953]=> array(2) { ["lang_id"]=> string(2) "14" ["seo_title"]=> string(31) "Alufelnik Volvo XC60 II (2017+)" } [4954]=> array(2) { ["lang_id"]=> string(2) "15" ["seo_title"]=> string(33) "Jantes pour Volvo XC60 II (2017+)" } [4955]=> array(2) { ["lang_id"]=> string(2) "16" ["seo_title"]=> string(39) "Диски для Volvo XC60 II (2017+)" } [4956]=> array(2) { ["lang_id"]=> string(1) "1" ["seo_title"]=> string(19) "Felgi do Volvo XC70" } [4957]=> array(2) { ["lang_id"]=> string(1) "3" ["seo_title"]=> string(21) "Wheels for Volvo XC70" } [4958]=> array(2) { ["lang_id"]=> string(1) "5" ["seo_title"]=> string(22) "Velgen voor Volvo XC70" } [4959]=> array(2) { ["lang_id"]=> string(1) "6" ["seo_title"]=> string(21) "Cerchi per Volvo XC70" } [4960]=> array(2) { ["lang_id"]=> string(1) "7" ["seo_title"]=> string(23) "Llantas para Volvo XC70" } [4961]=> array(2) { ["lang_id"]=> string(1) "8" ["seo_title"]=> string(22) "Felgen für Volvo XC70" } [4962]=> array(2) { ["lang_id"]=> string(1) "9" ["seo_title"]=> string(23) "Fälgar till Volvo XC70" } [4963]=> array(2) { ["lang_id"]=> string(2) "10" ["seo_title"]=> string(20) "Disky pro Volvo XC70" } [4964]=> array(2) { ["lang_id"]=> string(2) "11" ["seo_title"]=> string(25) "Ratlankiai už Volvo XC70" } [4965]=> array(2) { ["lang_id"]=> string(2) "12" ["seo_title"]=> string(23) "Jante pentru Volvo XC70" } [4966]=> array(2) { ["lang_id"]=> string(2) "13" ["seo_title"]=> string(20) "Disky pre Volvo XC70" } [4967]=> array(2) { ["lang_id"]=> string(2) "14" ["seo_title"]=> string(20) "Alufelnik Volvo XC70" } [4968]=> array(2) { ["lang_id"]=> string(2) "15" ["seo_title"]=> string(22) "Jantes pour Volvo XC70" } [4969]=> array(2) { ["lang_id"]=> string(2) "16" ["seo_title"]=> string(28) "Диски для Volvo XC70" } [4970]=> array(2) { ["lang_id"]=> string(1) "1" ["seo_title"]=> string(33) "Felgi do Volvo XC90 I (2002-2015)" } [4971]=> array(2) { ["lang_id"]=> string(1) "3" ["seo_title"]=> string(35) "Wheels for Volvo XC90 I (2002-2015)" } [4972]=> array(2) { ["lang_id"]=> string(1) "5" ["seo_title"]=> string(36) "Velgen voor Volvo XC90 I (2002-2015)" } [4973]=> array(2) { ["lang_id"]=> string(1) "6" ["seo_title"]=> string(35) "Cerchi per Volvo XC90 I (2002-2015)" } [4974]=> array(2) { ["lang_id"]=> string(1) "7" ["seo_title"]=> string(37) "Llantas para Volvo XC90 I (2002-2015)" } [4975]=> array(2) { ["lang_id"]=> string(1) "8" ["seo_title"]=> string(36) "Felgen für Volvo XC90 I (2002-2015)" } [4976]=> array(2) { ["lang_id"]=> string(1) "9" ["seo_title"]=> string(37) "Fälgar till Volvo XC90 I (2002-2015)" } [4977]=> array(2) { ["lang_id"]=> string(2) "10" ["seo_title"]=> string(34) "Disky pro Volvo XC90 I (2002-2015)" } [4978]=> array(2) { ["lang_id"]=> string(2) "11" ["seo_title"]=> string(39) "Ratlankiai už Volvo XC90 I (2002-2015)" } [4979]=> array(2) { ["lang_id"]=> string(2) "12" ["seo_title"]=> string(37) "Jante pentru Volvo XC90 I (2002-2015)" } [4980]=> array(2) { ["lang_id"]=> string(2) "13" ["seo_title"]=> string(34) "Disky pre Volvo XC90 I (2002-2015)" } [4981]=> array(2) { ["lang_id"]=> string(2) "14" ["seo_title"]=> string(34) "Alufelnik Volvo XC90 I (2002-2015)" } [4982]=> array(2) { ["lang_id"]=> string(2) "15" ["seo_title"]=> string(36) "Jantes pour Volvo XC90 I (2002-2015)" } [4983]=> array(2) { ["lang_id"]=> string(2) "16" ["seo_title"]=> string(42) "Диски для Volvo XC90 I (2002-2015)" } [4984]=> array(2) { ["lang_id"]=> string(1) "1" ["seo_title"]=> string(30) "Felgi do Volvo XC90 II (2015+)" } [4985]=> array(2) { ["lang_id"]=> string(1) "3" ["seo_title"]=> string(32) "Wheels for Volvo XC90 II (2015+)" } [4986]=> array(2) { ["lang_id"]=> string(1) "5" ["seo_title"]=> string(33) "Velgen voor Volvo XC90 II (2015+)" } [4987]=> array(2) { ["lang_id"]=> string(1) "6" ["seo_title"]=> string(32) "Cerchi per Volvo XC90 II (2015+)" } [4988]=> array(2) { ["lang_id"]=> string(1) "7" ["seo_title"]=> string(34) "Llantas para Volvo XC90 II (2015+)" } [4989]=> array(2) { ["lang_id"]=> string(1) "8" ["seo_title"]=> string(33) "Felgen für Volvo XC90 II (2015+)" } [4990]=> array(2) { ["lang_id"]=> string(1) "9" ["seo_title"]=> string(34) "Fälgar till Volvo XC90 II (2015+)" } [4991]=> array(2) { ["lang_id"]=> string(2) "10" ["seo_title"]=> string(31) "Disky pro Volvo XC90 II (2015+)" } [4992]=> array(2) { ["lang_id"]=> string(2) "11" ["seo_title"]=> string(36) "Ratlankiai už Volvo XC90 II (2015+)" } [4993]=> array(2) { ["lang_id"]=> string(2) "12" ["seo_title"]=> string(34) "Jante pentru Volvo XC90 II (2015+)" } [4994]=> array(2) { ["lang_id"]=> string(2) "13" ["seo_title"]=> string(31) "Disky pre Volvo XC90 II (2015+)" } [4995]=> array(2) { ["lang_id"]=> string(2) "14" ["seo_title"]=> string(31) "Alufelnik Volvo XC90 II (2015+)" } [4996]=> array(2) { ["lang_id"]=> string(2) "15" ["seo_title"]=> string(33) "Jantes pour Volvo XC90 II (2015+)" } [4997]=> array(2) { ["lang_id"]=> string(2) "16" ["seo_title"]=> string(39) "Диски для Volvo XC90 II (2015+)" } [4998]=> array(2) { ["lang_id"]=> string(1) "1" ["seo_title"]=> string(29) "Felgi do Volvo V60 II (2018+)" } [4999]=> array(2) { ["lang_id"]=> string(1) "3" ["seo_title"]=> string(31) "Wheels for Volvo V60 II (2018+)" } [5000]=> array(2) { ["lang_id"]=> string(1) "5" ["seo_title"]=> string(32) "Velgen voor Volvo V60 II (2018+)" } [5001]=> array(2) { ["lang_id"]=> string(1) "6" ["seo_title"]=> string(31) "Cerchi per Volvo V60 II (2018+)" } [5002]=> array(2) { ["lang_id"]=> string(1) "7" ["seo_title"]=> string(33) "Llantas para Volvo V60 II (2018+)" } [5003]=> array(2) { ["lang_id"]=> string(1) "8" ["seo_title"]=> string(32) "Felgen für Volvo V60 II (2018+)" } [5004]=> array(2) { ["lang_id"]=> string(1) "9" ["seo_title"]=> string(33) "Fälgar till Volvo V60 II (2018+)" } [5005]=> array(2) { ["lang_id"]=> string(2) "10" ["seo_title"]=> string(30) "Disky pro Volvo V60 II (2018+)" } [5006]=> array(2) { ["lang_id"]=> string(2) "11" ["seo_title"]=> string(35) "Ratlankiai už Volvo V60 II (2018+)" } [5007]=> array(2) { ["lang_id"]=> string(2) "12" ["seo_title"]=> string(33) "Jante pentru Volvo V60 II (2018+)" } [5008]=> array(2) { ["lang_id"]=> string(2) "13" ["seo_title"]=> string(30) "Disky pre Volvo V60 II (2018+)" } [5009]=> array(2) { ["lang_id"]=> string(2) "14" ["seo_title"]=> string(30) "Alufelnik Volvo V60 II (2018+)" } [5010]=> array(2) { ["lang_id"]=> string(2) "15" ["seo_title"]=> string(32) "Jantes pour Volvo V60 II (2018+)" } [5011]=> array(2) { ["lang_id"]=> string(2) "16" ["seo_title"]=> string(38) "Диски для Volvo V60 II (2018+)" } [5012]=> array(2) { ["lang_id"]=> string(1) "1" ["seo_title"]=> string(40) "Felgi do Rolls Royce Phantom (2003-2017)" } [5013]=> array(2) { ["lang_id"]=> string(1) "3" ["seo_title"]=> string(42) "Wheels for Rolls Royce Phantom (2003-2017)" } [5014]=> array(2) { ["lang_id"]=> string(1) "5" ["seo_title"]=> string(43) "Velgen voor Rolls Royce Phantom (2003-2017)" } [5015]=> array(2) { ["lang_id"]=> string(1) "6" ["seo_title"]=> string(42) "Cerchi per Rolls Royce Phantom (2003-2017)" } [5016]=> array(2) { ["lang_id"]=> string(1) "7" ["seo_title"]=> string(44) "Llantas para Rolls Royce Phantom (2003-2017)" } [5017]=> array(2) { ["lang_id"]=> string(1) "8" ["seo_title"]=> string(43) "Felgen für Rolls Royce Phantom (2003-2017)" } [5018]=> array(2) { ["lang_id"]=> string(1) "9" ["seo_title"]=> string(44) "Fälgar till Rolls Royce Phantom (2003-2017)" } [5019]=> array(2) { ["lang_id"]=> string(2) "10" ["seo_title"]=> string(41) "Disky pro Rolls Royce Phantom (2003-2017)" } [5020]=> array(2) { ["lang_id"]=> string(2) "11" ["seo_title"]=> string(46) "Ratlankiai už Rolls Royce Phantom (2003-2017)" } [5021]=> array(2) { ["lang_id"]=> string(2) "12" ["seo_title"]=> string(44) "Jante pentru Rolls Royce Phantom (2003-2017)" } [5022]=> array(2) { ["lang_id"]=> string(2) "13" ["seo_title"]=> string(41) "Disky pre Rolls Royce Phantom (2003-2017)" } [5023]=> array(2) { ["lang_id"]=> string(2) "14" ["seo_title"]=> string(41) "Alufelnik Rolls Royce Phantom (2003-2017)" } [5024]=> array(2) { ["lang_id"]=> string(2) "15" ["seo_title"]=> string(43) "Jantes pour Rolls Royce Phantom (2003-2017)" } [5025]=> array(2) { ["lang_id"]=> string(2) "16" ["seo_title"]=> string(49) "Диски для Rolls Royce Phantom (2003-2017)" } [5026]=> array(2) { ["lang_id"]=> string(1) "1" ["seo_title"]=> string(39) "Felgi do Rolls Royce Phantom II (2017+)" } [5027]=> array(2) { ["lang_id"]=> string(1) "3" ["seo_title"]=> string(41) "Wheels for Rolls Royce Phantom II (2017+)" } [5028]=> array(2) { ["lang_id"]=> string(1) "5" ["seo_title"]=> string(42) "Velgen voor Rolls Royce Phantom II (2017+)" } [5029]=> array(2) { ["lang_id"]=> string(1) "6" ["seo_title"]=> string(41) "Cerchi per Rolls Royce Phantom II (2017+)" } [5030]=> array(2) { ["lang_id"]=> string(1) "7" ["seo_title"]=> string(43) "Llantas para Rolls Royce Phantom II (2017+)" } [5031]=> array(2) { ["lang_id"]=> string(1) "8" ["seo_title"]=> string(42) "Felgen für Rolls Royce Phantom II (2017+)" } [5032]=> array(2) { ["lang_id"]=> string(1) "9" ["seo_title"]=> string(43) "Fälgar till Rolls Royce Phantom II (2017+)" } [5033]=> array(2) { ["lang_id"]=> string(2) "10" ["seo_title"]=> string(40) "Disky pro Rolls Royce Phantom II (2017+)" } [5034]=> array(2) { ["lang_id"]=> string(2) "11" ["seo_title"]=> string(45) "Ratlankiai už Rolls Royce Phantom II (2017+)" } [5035]=> array(2) { ["lang_id"]=> string(2) "12" ["seo_title"]=> string(43) "Jante pentru Rolls Royce Phantom II (2017+)" } [5036]=> array(2) { ["lang_id"]=> string(2) "13" ["seo_title"]=> string(40) "Disky pre Rolls Royce Phantom II (2017+)" } [5037]=> array(2) { ["lang_id"]=> string(2) "14" ["seo_title"]=> string(40) "Alufelnik Rolls Royce Phantom II (2017+)" } [5038]=> array(2) { ["lang_id"]=> string(2) "15" ["seo_title"]=> string(42) "Jantes pour Rolls Royce Phantom II (2017+)" } [5039]=> array(2) { ["lang_id"]=> string(2) "16" ["seo_title"]=> string(48) "Диски для Rolls Royce Phantom II (2017+)" } [5040]=> array(2) { ["lang_id"]=> string(1) "1" ["seo_title"]=> string(51) "Felgi do Rolls Royce Phantom Coupe / Drophead Coupe" } [5041]=> array(2) { ["lang_id"]=> string(1) "3" ["seo_title"]=> string(53) "Wheels for Rolls Royce Phantom Coupe / Drophead Coupe" } [5042]=> array(2) { ["lang_id"]=> string(1) "5" ["seo_title"]=> string(54) "Velgen voor Rolls Royce Phantom Coupe / Drophead Coupe" } [5043]=> array(2) { ["lang_id"]=> string(1) "6" ["seo_title"]=> string(53) "Cerchi per Rolls Royce Phantom Coupe / Drophead Coupe" } [5044]=> array(2) { ["lang_id"]=> string(1) "7" ["seo_title"]=> string(55) "Llantas para Rolls Royce Phantom Coupe / Drophead Coupe" } [5045]=> array(2) { ["lang_id"]=> string(1) "8" ["seo_title"]=> string(54) "Felgen für Rolls Royce Phantom Coupe / Drophead Coupe" } [5046]=> array(2) { ["lang_id"]=> string(1) "9" ["seo_title"]=> string(55) "Fälgar till Rolls Royce Phantom Coupe / Drophead Coupe" } [5047]=> array(2) { ["lang_id"]=> string(2) "10" ["seo_title"]=> string(52) "Disky pro Rolls Royce Phantom Coupe / Drophead Coupe" } [5048]=> array(2) { ["lang_id"]=> string(2) "11" ["seo_title"]=> string(57) "Ratlankiai už Rolls Royce Phantom Coupe / Drophead Coupe" } [5049]=> array(2) { ["lang_id"]=> string(2) "12" ["seo_title"]=> string(55) "Jante pentru Rolls Royce Phantom Coupe / Drophead Coupe" } [5050]=> array(2) { ["lang_id"]=> string(2) "13" ["seo_title"]=> string(52) "Disky pre Rolls Royce Phantom Coupe / Drophead Coupe" } [5051]=> array(2) { ["lang_id"]=> string(2) "14" ["seo_title"]=> string(52) "Alufelnik Rolls Royce Phantom Coupe / Drophead Coupe" } [5052]=> array(2) { ["lang_id"]=> string(2) "15" ["seo_title"]=> string(54) "Jantes pour Rolls Royce Phantom Coupe / Drophead Coupe" } [5053]=> array(2) { ["lang_id"]=> string(2) "16" ["seo_title"]=> string(60) "Диски для Rolls Royce Phantom Coupe / Drophead Coupe" } [5054]=> array(2) { ["lang_id"]=> string(1) "1" ["seo_title"]=> string(26) "Felgi do Rolls Royce Ghost" } [5055]=> array(2) { ["lang_id"]=> string(1) "3" ["seo_title"]=> string(28) "Wheels for Rolls Royce Ghost" } [5056]=> array(2) { ["lang_id"]=> string(1) "5" ["seo_title"]=> string(29) "Velgen voor Rolls Royce Ghost" } [5057]=> array(2) { ["lang_id"]=> string(1) "6" ["seo_title"]=> string(28) "Cerchi per Rolls Royce Ghost" } [5058]=> array(2) { ["lang_id"]=> string(1) "7" ["seo_title"]=> string(30) "Llantas para Rolls Royce Ghost" } [5059]=> array(2) { ["lang_id"]=> string(1) "8" ["seo_title"]=> string(29) "Felgen für Rolls Royce Ghost" } [5060]=> array(2) { ["lang_id"]=> string(1) "9" ["seo_title"]=> string(30) "Fälgar till Rolls Royce Ghost" } [5061]=> array(2) { ["lang_id"]=> string(2) "10" ["seo_title"]=> string(27) "Disky pro Rolls Royce Ghost" } [5062]=> array(2) { ["lang_id"]=> string(2) "11" ["seo_title"]=> string(32) "Ratlankiai už Rolls Royce Ghost" } [5063]=> array(2) { ["lang_id"]=> string(2) "12" ["seo_title"]=> string(30) "Jante pentru Rolls Royce Ghost" } [5064]=> array(2) { ["lang_id"]=> string(2) "13" ["seo_title"]=> string(27) "Disky pre Rolls Royce Ghost" } [5065]=> array(2) { ["lang_id"]=> string(2) "14" ["seo_title"]=> string(27) "Alufelnik Rolls Royce Ghost" } [5066]=> array(2) { ["lang_id"]=> string(2) "15" ["seo_title"]=> string(29) "Jantes pour Rolls Royce Ghost" } [5067]=> array(2) { ["lang_id"]=> string(2) "16" ["seo_title"]=> string(35) "Диски для Rolls Royce Ghost" } [5068]=> array(2) { ["lang_id"]=> string(1) "1" ["seo_title"]=> string(27) "Felgi do Rolls Royce Wraith" } [5069]=> array(2) { ["lang_id"]=> string(1) "3" ["seo_title"]=> string(29) "Wheels for Rolls Royce Wraith" } [5070]=> array(2) { ["lang_id"]=> string(1) "5" ["seo_title"]=> string(30) "Velgen voor Rolls Royce Wraith" } [5071]=> array(2) { ["lang_id"]=> string(1) "6" ["seo_title"]=> string(29) "Cerchi per Rolls Royce Wraith" } [5072]=> array(2) { ["lang_id"]=> string(1) "7" ["seo_title"]=> string(31) "Llantas para Rolls Royce Wraith" } [5073]=> array(2) { ["lang_id"]=> string(1) "8" ["seo_title"]=> string(30) "Felgen für Rolls Royce Wraith" } [5074]=> array(2) { ["lang_id"]=> string(1) "9" ["seo_title"]=> string(31) "Fälgar till Rolls Royce Wraith" } [5075]=> array(2) { ["lang_id"]=> string(2) "10" ["seo_title"]=> string(28) "Disky pro Rolls Royce Wraith" } [5076]=> array(2) { ["lang_id"]=> string(2) "11" ["seo_title"]=> string(33) "Ratlankiai už Rolls Royce Wraith" } [5077]=> array(2) { ["lang_id"]=> string(2) "12" ["seo_title"]=> string(31) "Jante pentru Rolls Royce Wraith" } [5078]=> array(2) { ["lang_id"]=> string(2) "13" ["seo_title"]=> string(28) "Disky pre Rolls Royce Wraith" } [5079]=> array(2) { ["lang_id"]=> string(2) "14" ["seo_title"]=> string(28) "Alufelnik Rolls Royce Wraith" } [5080]=> array(2) { ["lang_id"]=> string(2) "15" ["seo_title"]=> string(30) "Jantes pour Rolls Royce Wraith" } [5081]=> array(2) { ["lang_id"]=> string(2) "16" ["seo_title"]=> string(36) "Диски для Rolls Royce Wraith" } [5082]=> array(2) { ["lang_id"]=> string(1) "1" ["seo_title"]=> string(25) "Felgi do Rolls Royce Dawn" } [5083]=> array(2) { ["lang_id"]=> string(1) "3" ["seo_title"]=> string(27) "Wheels for Rolls Royce Dawn" } [5084]=> array(2) { ["lang_id"]=> string(1) "5" ["seo_title"]=> string(28) "Velgen voor Rolls Royce Dawn" } [5085]=> array(2) { ["lang_id"]=> string(1) "6" ["seo_title"]=> string(27) "Cerchi per Rolls Royce Dawn" } [5086]=> array(2) { ["lang_id"]=> string(1) "7" ["seo_title"]=> string(29) "Llantas para Rolls Royce Dawn" } [5087]=> array(2) { ["lang_id"]=> string(1) "8" ["seo_title"]=> string(28) "Felgen für Rolls Royce Dawn" } [5088]=> array(2) { ["lang_id"]=> string(1) "9" ["seo_title"]=> string(29) "Fälgar till Rolls Royce Dawn" } [5089]=> array(2) { ["lang_id"]=> string(2) "10" ["seo_title"]=> string(26) "Disky pro Rolls Royce Dawn" } [5090]=> array(2) { ["lang_id"]=> string(2) "11" ["seo_title"]=> string(31) "Ratlankiai už Rolls Royce Dawn" } [5091]=> array(2) { ["lang_id"]=> string(2) "12" ["seo_title"]=> string(29) "Jante pentru Rolls Royce Dawn" } [5092]=> array(2) { ["lang_id"]=> string(2) "13" ["seo_title"]=> string(26) "Disky pre Rolls Royce Dawn" } [5093]=> array(2) { ["lang_id"]=> string(2) "14" ["seo_title"]=> string(26) "Alufelnik Rolls Royce Dawn" } [5094]=> array(2) { ["lang_id"]=> string(2) "15" ["seo_title"]=> string(28) "Jantes pour Rolls Royce Dawn" } [5095]=> array(2) { ["lang_id"]=> string(2) "16" ["seo_title"]=> string(34) "Диски для Rolls Royce Dawn" } [5096]=> array(2) { ["lang_id"]=> string(1) "1" ["seo_title"]=> string(29) "Felgi do Rolls Royce Cullinan" } [5097]=> array(2) { ["lang_id"]=> string(1) "3" ["seo_title"]=> string(31) "Wheels for Rolls Royce Cullinan" } [5098]=> array(2) { ["lang_id"]=> string(1) "5" ["seo_title"]=> string(32) "Velgen voor Rolls Royce Cullinan" } [5099]=> array(2) { ["lang_id"]=> string(1) "6" ["seo_title"]=> string(31) "Cerchi per Rolls Royce Cullinan" } [5100]=> array(2) { ["lang_id"]=> string(1) "7" ["seo_title"]=> string(33) "Llantas para Rolls Royce Cullinan" } [5101]=> array(2) { ["lang_id"]=> string(1) "8" ["seo_title"]=> string(32) "Felgen für Rolls Royce Cullinan" } [5102]=> array(2) { ["lang_id"]=> string(1) "9" ["seo_title"]=> string(33) "Fälgar till Rolls Royce Cullinan" } [5103]=> array(2) { ["lang_id"]=> string(2) "10" ["seo_title"]=> string(30) "Disky pro Rolls Royce Cullinan" } [5104]=> array(2) { ["lang_id"]=> string(2) "11" ["seo_title"]=> string(35) "Ratlankiai už Rolls Royce Cullinan" } [5105]=> array(2) { ["lang_id"]=> string(2) "12" ["seo_title"]=> string(33) "Jante pentru Rolls Royce Cullinan" } [5106]=> array(2) { ["lang_id"]=> string(2) "13" ["seo_title"]=> string(30) "Disky pre Rolls Royce Cullinan" } [5107]=> array(2) { ["lang_id"]=> string(2) "14" ["seo_title"]=> string(30) "Alufelnik Rolls Royce Cullinan" } [5108]=> array(2) { ["lang_id"]=> string(2) "15" ["seo_title"]=> string(32) "Jantes pour Rolls Royce Cullinan" } [5109]=> array(2) { ["lang_id"]=> string(2) "16" ["seo_title"]=> string(38) "Диски для Rolls Royce Cullinan" } [5110]=> array(2) { ["lang_id"]=> string(1) "1" ["seo_title"]=> string(38) "Felgi do Opel Insignia MK1 (2008-2017)" } [5111]=> array(2) { ["lang_id"]=> string(1) "3" ["seo_title"]=> string(40) "Wheels for Opel Insignia MK1 (2008-2017)" } [5112]=> array(2) { ["lang_id"]=> string(1) "5" ["seo_title"]=> string(41) "Velgen voor Opel Insignia MK1 (2008-2017)" } [5113]=> array(2) { ["lang_id"]=> string(1) "6" ["seo_title"]=> string(40) "Cerchi per Opel Insignia MK1 (2008-2017)" } [5114]=> array(2) { ["lang_id"]=> string(1) "7" ["seo_title"]=> string(42) "Llantas para Opel Insignia MK1 (2008-2017)" } [5115]=> array(2) { ["lang_id"]=> string(1) "8" ["seo_title"]=> string(41) "Felgen für Opel Insignia MK1 (2008-2017)" } [5116]=> array(2) { ["lang_id"]=> string(1) "9" ["seo_title"]=> string(42) "Fälgar till Opel Insignia MK1 (2008-2017)" } [5117]=> array(2) { ["lang_id"]=> string(2) "10" ["seo_title"]=> string(39) "Disky pro Opel Insignia MK1 (2008-2017)" } [5118]=> array(2) { ["lang_id"]=> string(2) "11" ["seo_title"]=> string(44) "Ratlankiai už Opel Insignia MK1 (2008-2017)" } [5119]=> array(2) { ["lang_id"]=> string(2) "12" ["seo_title"]=> string(42) "Jante pentru Opel Insignia MK1 (2008-2017)" } [5120]=> array(2) { ["lang_id"]=> string(2) "13" ["seo_title"]=> string(39) "Disky pre Opel Insignia MK1 (2008-2017)" } [5121]=> array(2) { ["lang_id"]=> string(2) "14" ["seo_title"]=> string(39) "Alufelnik Opel Insignia MK1 (2008-2017)" } [5122]=> array(2) { ["lang_id"]=> string(2) "15" ["seo_title"]=> string(41) "Jantes pour Opel Insignia MK1 (2008-2017)" } [5123]=> array(2) { ["lang_id"]=> string(2) "16" ["seo_title"]=> string(47) "Диски для Opel Insignia MK1 (2008-2017)" } [5124]=> array(2) { ["lang_id"]=> string(1) "1" ["seo_title"]=> string(34) "Felgi do Opel Insignia MK2 (2017+)" } [5125]=> array(2) { ["lang_id"]=> string(1) "3" ["seo_title"]=> string(36) "Wheels for Opel Insignia MK2 (2017+)" } [5126]=> array(2) { ["lang_id"]=> string(1) "5" ["seo_title"]=> string(37) "Velgen voor Opel Insignia MK2 (2017+)" } [5127]=> array(2) { ["lang_id"]=> string(1) "6" ["seo_title"]=> string(36) "Cerchi per Opel Insignia MK2 (2017+)" } [5128]=> array(2) { ["lang_id"]=> string(1) "7" ["seo_title"]=> string(38) "Llantas para Opel Insignia MK2 (2017+)" } [5129]=> array(2) { ["lang_id"]=> string(1) "8" ["seo_title"]=> string(37) "Felgen für Opel Insignia MK2 (2017+)" } [5130]=> array(2) { ["lang_id"]=> string(1) "9" ["seo_title"]=> string(38) "Fälgar till Opel Insignia MK2 (2017+)" } [5131]=> array(2) { ["lang_id"]=> string(2) "10" ["seo_title"]=> string(35) "Disky pro Opel Insignia MK2 (2017+)" } [5132]=> array(2) { ["lang_id"]=> string(2) "11" ["seo_title"]=> string(40) "Ratlankiai už Opel Insignia MK2 (2017+)" } [5133]=> array(2) { ["lang_id"]=> string(2) "12" ["seo_title"]=> string(38) "Jante pentru Opel Insignia MK2 (2017+)" } [5134]=> array(2) { ["lang_id"]=> string(2) "13" ["seo_title"]=> string(35) "Disky pre Opel Insignia MK2 (2017+)" } [5135]=> array(2) { ["lang_id"]=> string(2) "14" ["seo_title"]=> string(35) "Alufelnik Opel Insignia MK2 (2017+)" } [5136]=> array(2) { ["lang_id"]=> string(2) "15" ["seo_title"]=> string(37) "Jantes pour Opel Insignia MK2 (2017+)" } [5137]=> array(2) { ["lang_id"]=> string(2) "16" ["seo_title"]=> string(43) "Диски для Opel Insignia MK2 (2017+)" } [5138]=> array(2) { ["lang_id"]=> string(1) "1" ["seo_title"]=> string(33) "Felgi do Cadillac CTS III (2014+)" } [5139]=> array(2) { ["lang_id"]=> string(1) "3" ["seo_title"]=> string(35) "Wheels for Cadillac CTS III (2014+)" } [5140]=> array(2) { ["lang_id"]=> string(1) "5" ["seo_title"]=> string(36) "Velgen voor Cadillac CTS III (2014+)" } [5141]=> array(2) { ["lang_id"]=> string(1) "6" ["seo_title"]=> string(35) "Cerchi per Cadillac CTS III (2014+)" } [5142]=> array(2) { ["lang_id"]=> string(1) "7" ["seo_title"]=> string(37) "Llantas para Cadillac CTS III (2014+)" } [5143]=> array(2) { ["lang_id"]=> string(1) "8" ["seo_title"]=> string(36) "Felgen für Cadillac CTS III (2014+)" } [5144]=> array(2) { ["lang_id"]=> string(1) "9" ["seo_title"]=> string(37) "Fälgar till Cadillac CTS III (2014+)" } [5145]=> array(2) { ["lang_id"]=> string(2) "10" ["seo_title"]=> string(34) "Disky pro Cadillac CTS III (2014+)" } [5146]=> array(2) { ["lang_id"]=> string(2) "11" ["seo_title"]=> string(39) "Ratlankiai už Cadillac CTS III (2014+)" } [5147]=> array(2) { ["lang_id"]=> string(2) "12" ["seo_title"]=> string(37) "Jante pentru Cadillac CTS III (2014+)" } [5148]=> array(2) { ["lang_id"]=> string(2) "13" ["seo_title"]=> string(34) "Disky pre Cadillac CTS III (2014+)" } [5149]=> array(2) { ["lang_id"]=> string(2) "14" ["seo_title"]=> string(34) "Alufelnik Cadillac CTS III (2014+)" } [5150]=> array(2) { ["lang_id"]=> string(2) "15" ["seo_title"]=> string(36) "Jantes pour Cadillac CTS III (2014+)" } [5151]=> array(2) { ["lang_id"]=> string(2) "16" ["seo_title"]=> string(42) "Диски для Cadillac CTS III (2014+)" } [5152]=> array(2) { ["lang_id"]=> string(1) "1" ["seo_title"]=> string(39) "Felgi do Honda Civic Type-R FK8 (2017+)" } [5153]=> array(2) { ["lang_id"]=> string(1) "3" ["seo_title"]=> string(41) "Wheels for Honda Civic Type-R FK8 (2017+)" } [5154]=> array(2) { ["lang_id"]=> string(1) "5" ["seo_title"]=> string(42) "Velgen voor Honda Civic Type-R FK8 (2017+)" } [5155]=> array(2) { ["lang_id"]=> string(1) "6" ["seo_title"]=> string(41) "Cerchi per Honda Civic Type-R FK8 (2017+)" } [5156]=> array(2) { ["lang_id"]=> string(1) "7" ["seo_title"]=> string(43) "Llantas para Honda Civic Type-R FK8 (2017+)" } [5157]=> array(2) { ["lang_id"]=> string(1) "8" ["seo_title"]=> string(42) "Felgen für Honda Civic Type-R FK8 (2017+)" } [5158]=> array(2) { ["lang_id"]=> string(1) "9" ["seo_title"]=> string(43) "Fälgar till Honda Civic Type-R FK8 (2017+)" } [5159]=> array(2) { ["lang_id"]=> string(2) "10" ["seo_title"]=> string(40) "Disky pro Honda Civic Type-R FK8 (2017+)" } [5160]=> array(2) { ["lang_id"]=> string(2) "11" ["seo_title"]=> string(45) "Ratlankiai už Honda Civic Type-R FK8 (2017+)" } [5161]=> array(2) { ["lang_id"]=> string(2) "12" ["seo_title"]=> string(43) "Jante pentru Honda Civic Type-R FK8 (2017+)" } [5162]=> array(2) { ["lang_id"]=> string(2) "13" ["seo_title"]=> string(40) "Disky pre Honda Civic Type-R FK8 (2017+)" } [5163]=> array(2) { ["lang_id"]=> string(2) "14" ["seo_title"]=> string(40) "Alufelnik Honda Civic Type-R FK8 (2017+)" } [5164]=> array(2) { ["lang_id"]=> string(2) "15" ["seo_title"]=> string(42) "Jantes pour Honda Civic Type-R FK8 (2017+)" } [5165]=> array(2) { ["lang_id"]=> string(2) "16" ["seo_title"]=> string(48) "Диски для Honda Civic Type-R FK8 (2017+)" } [5166]=> array(2) { ["lang_id"]=> string(1) "1" ["seo_title"]=> string(20) "Felgi do Cupra Ateca" } [5167]=> array(2) { ["lang_id"]=> string(1) "3" ["seo_title"]=> string(22) "Wheels for Cupra Ateca" } [5168]=> array(2) { ["lang_id"]=> string(1) "5" ["seo_title"]=> string(23) "Velgen voor Cupra Ateca" } [5169]=> array(2) { ["lang_id"]=> string(1) "6" ["seo_title"]=> string(22) "Cerchi per Cupra Ateca" } [5170]=> array(2) { ["lang_id"]=> string(1) "7" ["seo_title"]=> string(24) "Llantas para Cupra Ateca" } [5171]=> array(2) { ["lang_id"]=> string(1) "8" ["seo_title"]=> string(23) "Felgen für Cupra Ateca" } [5172]=> array(2) { ["lang_id"]=> string(1) "9" ["seo_title"]=> string(24) "Fälgar till Cupra Ateca" } [5173]=> array(2) { ["lang_id"]=> string(2) "10" ["seo_title"]=> string(21) "Disky pro Cupra Ateca" } [5174]=> array(2) { ["lang_id"]=> string(2) "11" ["seo_title"]=> string(26) "Ratlankiai už Cupra Ateca" } [5175]=> array(2) { ["lang_id"]=> string(2) "12" ["seo_title"]=> string(24) "Jante pentru Cupra Ateca" } [5176]=> array(2) { ["lang_id"]=> string(2) "13" ["seo_title"]=> string(21) "Disky pre Cupra Ateca" } [5177]=> array(2) { ["lang_id"]=> string(2) "14" ["seo_title"]=> string(21) "Alufelnik Cupra Ateca" } [5178]=> array(2) { ["lang_id"]=> string(2) "15" ["seo_title"]=> string(23) "Jantes pour Cupra Ateca" } [5179]=> array(2) { ["lang_id"]=> string(2) "16" ["seo_title"]=> string(29) "Диски для Cupra Ateca" } [5180]=> array(2) { ["lang_id"]=> string(1) "1" ["seo_title"]=> string(19) "Felgi do Cupra Leon" } [5181]=> array(2) { ["lang_id"]=> string(1) "3" ["seo_title"]=> string(21) "Wheels for Cupra Leon" } [5182]=> array(2) { ["lang_id"]=> string(1) "5" ["seo_title"]=> string(22) "Velgen voor Cupra Leon" } [5183]=> array(2) { ["lang_id"]=> string(1) "6" ["seo_title"]=> string(21) "Cerchi per Cupra Leon" } [5184]=> array(2) { ["lang_id"]=> string(1) "7" ["seo_title"]=> string(23) "Llantas para Cupra Leon" } [5185]=> array(2) { ["lang_id"]=> string(1) "8" ["seo_title"]=> string(22) "Felgen für Cupra Leon" } [5186]=> array(2) { ["lang_id"]=> string(1) "9" ["seo_title"]=> string(23) "Fälgar till Cupra Leon" } [5187]=> array(2) { ["lang_id"]=> string(2) "10" ["seo_title"]=> string(20) "Disky pro Cupra Leon" } [5188]=> array(2) { ["lang_id"]=> string(2) "11" ["seo_title"]=> string(25) "Ratlankiai už Cupra Leon" } [5189]=> array(2) { ["lang_id"]=> string(2) "12" ["seo_title"]=> string(23) "Jante pentru Cupra Leon" } [5190]=> array(2) { ["lang_id"]=> string(2) "13" ["seo_title"]=> string(20) "Disky pre Cupra Leon" } [5191]=> array(2) { ["lang_id"]=> string(2) "14" ["seo_title"]=> string(20) "Alufelnik Cupra Leon" } [5192]=> array(2) { ["lang_id"]=> string(2) "15" ["seo_title"]=> string(22) "Jantes pour Cupra Leon" } [5193]=> array(2) { ["lang_id"]=> string(2) "16" ["seo_title"]=> string(28) "Диски для Cupra Leon" } [5194]=> array(2) { ["lang_id"]=> string(1) "1" ["seo_title"]=> string(24) "Felgi do Cupra Formentor" } [5195]=> array(2) { ["lang_id"]=> string(1) "3" ["seo_title"]=> string(26) "Wheels for Cupra Formentor" } [5196]=> array(2) { ["lang_id"]=> string(1) "5" ["seo_title"]=> string(27) "Velgen voor Cupra Formentor" } [5197]=> array(2) { ["lang_id"]=> string(1) "6" ["seo_title"]=> string(26) "Cerchi per Cupra Formentor" } [5198]=> array(2) { ["lang_id"]=> string(1) "7" ["seo_title"]=> string(28) "Llantas para Cupra Formentor" } [5199]=> array(2) { ["lang_id"]=> string(1) "8" ["seo_title"]=> string(27) "Felgen für Cupra Formentor" } [5200]=> array(2) { ["lang_id"]=> string(1) "9" ["seo_title"]=> string(28) "Fälgar till Cupra Formentor" } [5201]=> array(2) { ["lang_id"]=> string(2) "10" ["seo_title"]=> string(25) "Disky pro Cupra Formentor" } [5202]=> array(2) { ["lang_id"]=> string(2) "11" ["seo_title"]=> string(30) "Ratlankiai už Cupra Formentor" } [5203]=> array(2) { ["lang_id"]=> string(2) "12" ["seo_title"]=> string(28) "Jante pentru Cupra Formentor" } [5204]=> array(2) { ["lang_id"]=> string(2) "13" ["seo_title"]=> string(25) "Disky pre Cupra Formentor" } [5205]=> array(2) { ["lang_id"]=> string(2) "14" ["seo_title"]=> string(25) "Alufelnik Cupra Formentor" } [5206]=> array(2) { ["lang_id"]=> string(2) "15" ["seo_title"]=> string(27) "Jantes pour Cupra Formentor" } [5207]=> array(2) { ["lang_id"]=> string(2) "16" ["seo_title"]=> string(33) "Диски для Cupra Formentor" } [5208]=> array(2) { ["lang_id"]=> string(1) "1" ["seo_title"]=> string(31) "Felgi do Renault Megane IV R.S." } [5209]=> array(2) { ["lang_id"]=> string(1) "3" ["seo_title"]=> string(30) "Wheels for Renault Megane R.S." } [5210]=> array(2) { ["lang_id"]=> string(1) "5" ["seo_title"]=> string(31) "Velgen voor Renault Megane R.S." } [5211]=> array(2) { ["lang_id"]=> string(1) "6" ["seo_title"]=> string(30) "Cerchi per Renault Megane R.S." } [5212]=> array(2) { ["lang_id"]=> string(1) "7" ["seo_title"]=> string(32) "Llantas para Renault Megane R.S." } [5213]=> array(2) { ["lang_id"]=> string(1) "8" ["seo_title"]=> string(31) "Felgen für Renault Megane R.S." } [5214]=> array(2) { ["lang_id"]=> string(1) "9" ["seo_title"]=> string(32) "Fälgar till Renault Megane R.S." } [5215]=> array(2) { ["lang_id"]=> string(2) "10" ["seo_title"]=> string(29) "Disky pro Renault Megane R.S." } [5216]=> array(2) { ["lang_id"]=> string(2) "11" ["seo_title"]=> string(34) "Ratlankiai už Renault Megane R.S." } [5217]=> array(2) { ["lang_id"]=> string(2) "12" ["seo_title"]=> string(32) "Jante pentru Renault Megane R.S." } [5218]=> array(2) { ["lang_id"]=> string(2) "13" ["seo_title"]=> string(29) "Disky pre Renault Megane R.S." } [5219]=> array(2) { ["lang_id"]=> string(2) "14" ["seo_title"]=> string(29) "Alufelnik Renault Megane R.S." } [5220]=> array(2) { ["lang_id"]=> string(2) "15" ["seo_title"]=> string(31) "Jantes pour Renault Megane R.S." } [5221]=> array(2) { ["lang_id"]=> string(2) "16" ["seo_title"]=> string(37) "Диски для Renault Megane R.S." } }
Wheel configuration can be fitted to car models listed below:
Audi A1 / S1 8X (2012-2018)
Audi A1 / S1 GB (2018+)
Audi A3 / S3 8P (2003-2012)
Audi A3 / S3 8V (2012+)
Audi A4 / S4 B7 (2004-2007)
Audi A4 / S4 B8 (2007-2015)
Audi A4 B9 (2015+)
Audi S4 B9 (2015+)
Audi A4 Allroad B8 (2007-2015)
Audi A4 Allroad B9 (2015+)
Audi A5 / S5 8T B8 (2007-2015)
Audi A5 B9 F5 (2015+)
Audi S5 B9 F5 (2015+)
Audi A5 / S5 Sportback 8T B8 (2007-2015)
Audi A5 Sportback B9 F5 (2015+)
Audi S5 Sportback B9 F5 (2015+)
Audi A6 / S6 C6 (2004-2011)
Audi A6 C7 (2011-2018)
Audi A6 / S6 C8 (2018+)
Audi S6 C7 (2011-2018)
Audi A6 Allroad C6 (2004-2011)
Audi A6 Allroad C7 (2011-2019)
Audi A6 Allroad C8 (2020+)
Audi A7 C7 4G (2010-2017)
Audi A7 / S7 C8 4K (2018+)
Audi S7 C7 4G (2010-2017)
Audi A8 / S8 D3 (2002-2010)
Audi A8 / S8 D4 (2010-2017)
Audi A8 / S8 D5 (2017+)
Audi Q2
Audi Q3 8U (2011-2018)
Audi Q3 F3 (2018+)
Audi Q3 Sportback F3 (2019+)
Audi Q5 / SQ5 8R (2008-2016)
Audi Q5 / SQ5 FY (2017+)
Audi Q7 I 4L (2005-2015)
Audi Q7 / SQ7 II 4M (2015+)
Audi TT / TTS / TT-RS 8J (2006-2013)
Audi TT / TTS 8S (2014+)
Audi TT-RS 8S (2014+)
Audi RS4 B5 (1999-2001)
Audi RS4 B7 (2005-2009)
Audi RS4 B8 (2012-2017)
Audi RS4 B9 (2017+)
Audi RS5 8T B8 (2010-2017)
Audi RS5 F5 B9 (2017+)
Audi RS6 C6 (2008-2010)
Audi RS6 C7 (2013-2019)
Audi RS6 C8 (2020+)
Audi RS7 C7 4G (2013-2019)
Audi RS7 C8 4K (2020+)
Audi RS3 8P (2011-2012)
Audi RS3 8V (2015+)
Audi RS Q3 8U (2011-2018)
Audi RS Q3 F3 (2019+)
Audi RS Q3 Sportback F3 (2019+)
Audi Q8 / SQ8
Audi RS Q8
Audi e-tron (2019+)
Audi e-tron Sportback (2020+)
BMW serii 1 E82/E88 Coupe/Cabrio (2004-2011)
BMW serii 1 E81/E87 (2004-2011)
BMW serii 1 F20/F21 (2011-2019)
BMW serii 1 F40 (2019+)
BMW 1M
BMW serii 2 F22/F23 (2014+)
BMW serii 2 F45 Active/Grand Tourer (2014+)
BMW M2 F87
BMW serii 3 E46 Coupe/Cabrio (1999-2006)
BMW serii 3 E92/E93 Coupe/Cabrio (2006-2013)
BMW serii 3 E46 (1998-2005)
BMW serii 3 E90/E91 (2005-2011)
BMW serii 3 F30/F31 (2011-2018)
BMW serii 3 F34 Gran Turismo (2013+)
BMW serii 3 G20/G21 (2019+)
BMW M3 E90/E92/E93 (2007-2013)
BMW M3 F80 (2014-2018)
BMW Serii 4 F32/F33 (2013+)
BMW Serii 4 F36 Gran Coupe (2014+)
BMW M4 F82/F83 (2014+)
BMW serii 5 E60/E61 (2003-2010)
BMW serii 5 F10/F11 (2010-2017)
BMW serii 5 G30/G31 (2017+)
BMW serii 5 F07 Gran Turismo (2009-2017)
BMW M550i/M550d G30/G31 (2017+)
BMW M5 E60/E61 (2005-2010)
BMW M5 F10 (2011-2017)
BMW serii 6 E62/E63 Coupe/Cabrio (2003-2010)
BMW serii 6 F12/F13 Coupe/Cabrio (2011+)
BMW serii 6 F06 Gran Coupe (2012+)
BMW serii 6 G32 Gran Turismo (2017+)
BMW M6 E62/E62 (2006-2012)
BMW M6 F12/F13 (2012+)
BMW M6 F06 Gran Coupe (2014+)
BMW Serii 7 E65 (2001-2008)
BMW Serii 7 F01 (2008-2015)
BMW Serii 7 G11 (2015+)
BMW X1 E84 (2009-2015)
BMW X1 F48 (2015+)
BMW X3 E83 (2004-2010)
BMW X3 F25 (2010-2017)
BMW X3 G01 (2018+)
BMW X4 F26 (2014-2018)
BMW X4 G02 (2018+)
BMW X5 E70 (2006-2013)
BMW X5 F15 (2014-2018)
BMW X5 G05 (2019+)
BMW X5 M F95 (2019+)
BMW X6 E71 (2008-2014)
BMW X6 F16 (2014-2019)
BMW X6 G06 (2019+)
BMW X6 M F96 (2019+)
BMW Z4 E86 (2002-2008)
BMW Z4 E89 (2009-2018)
BMW Z4 G29 (2019+)
BMW i8
BMW X2
BMW serii 8 Coupe/Cabrio G14/G15 (2019+)
BMW serii 8 Gran Coupe G16 (2019+)
BMW X3 M
BMW X4 M
BMW serii 2 Gran Coupe F44 (2019+)
Mercedes A-klasa W176 (2012-2018)
Mercedes A-klasa A45 AMG W176 (2012+)
Mercedes A-klasa W177 (2018+)
Mercedes A-klasa A35 AMG W177 (2019+)
Mercedes B-klasa W246 (2012-2019)
Mercedes B-klasa W247 (2019+)
Mercedes C-klasa W204 (2007-2013)
Mercedes C-klasa W205 (2014+)
Mercedes C-klasa C63 AMG W204 (2007-2013)
Mercedes C-klasa C63 AMG W205 (2014+)
Mercedes C-klasa C63 AMG Coupe W204 (2009-2015)
Mercedes C-klasa C63 AMG Coupe/Cabrio W205 (2015+)
Mercedes C-klasa C43 AMG W205 (2014+)
Mercedes CLA C117 (2013-2019)
Mercedes CLA45 AMG C117 (2013-2019)
Mercedes CLA C118 (2019+)
Mercedes CLA 35 AMG C118 (2019+)
Mercedes CLA 45 AMG C118 (2019+)
Mercedes E-klasa W212 (2009-2016)
Mercedes E-klasa W213 (2016+)
Mercedes E-klasa C238 Coupe/Cabrio (2017+)
Mercedes E-klasa W207 Coupe/Cabrio (2009-2017)
Mercedes E-klasa E63 AMG W212 (2009-2016)
Mercedes E-klasa E43/E53 AMG W213 (2017+)
Mercedes CLS C218 (2011-2018)
Mercedes CLS C219 (2004-2010)
Mercedes CLS63 AMG C218 (2011-2018)
Mercedes CLS63 AMG C219 (2004-2010)
Mercedes CLS C257 (2018+)
Mercedes CLS53 AMG C257 (2018+)
Mercedes S-klasa W221 (2005-2013)
Mercedes S-klasa W222 (2013+)
Mercedes S-klasa Coupe/Cabrio C217 (2014+)
Mercedes S-klasa S63 AMG W221 (2005-2013)
Mercedes S-klasa S63 AMG W222 (2013+)
Mercedes S-klasa S63 AMG Coupe/Cabrio C217 (2014+)
Mercedes S-klasa Maybach S X222 (2014+)
Mercedes SL R230 (2001-2013)
Mercedes SL R231 (2012-2018)
Mercedes SL63/65 AMG R230 (2001-2013)
Mercedes SL63/65 AMG R231 (2012-2018)
Mercedes CL C216 (2006-2013)
Mercedes CL63/65 AMG C216 (2006-2013)
Mercedes G-klasa W463 (1992+)
Mercedes G-klasa G63/65 AMG W463 (1992+)
Mercedes G klasa W463 A W464 (2018+)
Mercedes G klasa G63 AMG W463 A W464 (2018+)
Mercedes GL X166 (2012-2015)
Mercedes GL63 AMG X166 (2012-2015)
Mercedes GLA X156 (2013+)
Mercedes GLA45 AMG X156 (2013+)
Mercedes GLC I (2015+)
Mercedes GLC I Coupe (2016+)
Mercedes GLC 43/63 AMG (2015+)
Mercedes GLC 43/63 AMG I Coupe (2016+)
Mercedes GLE W166 (2015-2018)
Mercedes GLE 43/63 AMG W166 (2015-2018)
Mercedes GLE Coupe C292 (2015-2018)
Mercedes GLE Coupe 43/63 AMG C292 (2015+)
Mercedes GLE V167 (2019+)
Mercedes GLE Coupe C167 (2019+)
Mercedes GLK X204 (2008+)
Mercedes GLS X166 (2015-2019)
Mercedes GLS63 AMG X166 (2015-2019)
Mercedes GLS X167 (2019+)
Mercedes ML W166 (2011+)
Mercedes ML63 AMG W166 (2011+)
Mercedes SLC R172 (2012-2018)
Mercedes SLK R172 (2011-2016)
Mercedes V klasa W447
Alfa Romeo Gulia
Alfa Romeo Stelvio
Aston Martin DB11
Aston Martin DB9
Aston Martin DBS
Aston Martin Rapide
Aston Martin Vanquish
Aston Martin Vantage I (2005-2017)
Aston Martin Vantage II (2017+)
Bentley Bentayga
Bentley Continental Flying Spur
Bentley Continental GT / GTC I (2003-2017)
Bentley Mulsane
Chevrolet Camaro V (2009-2015)
Chevrolet Camaro VI (2015+)
Chrysler 300C RWD
Dodge Challenger III RWD (2008+)
Dodge Charger LX (2006-2010)
Dodge Charger LX II RWD (2011+)
Dodge RAM 1500 DS/DJ (2013-2017)
Dodge Durango WD (2011-2019)
Ford Mustang S550 GT / EcoBoost (2015+)
Ford Edge
Ford Focus III / ST / RS (2011-2018)
Ford Focus IV (2018+)
Ford Modeo IV (2007-2014)
Ford Mondeo V (2014+)
Mini Coutryman R60 (2010-2017)
Mini Coutryman F60 (2017+)
Mini Clubman (2015+)
Seat Arona
Seat Ateca
Seat Exeo
Seat Leon II / Cupra (2005-2012)
Seat Leon III / Cupra (2012-2019)
Seat Leon IV (2020+)
Skoda Karoq
Skoda Kodiaq
Skoda Octavia II / RS (2004-2013)
Skoda Octavia III / RS (2013-2019)
Skoda Superb mk1 (2008-2015)
Skoda Superb mk2 (2015+)
Skoda Octavia IV / RS iV (2020+)
Subaru BRZ
Tesla Model S
Tesla Model X
Tesla Model 3
Toyota GT86
Toyota CH-R
Toyota Tundra II (2007+)
Toyota Supra (2019+)
Toyota RAV-4 V (2019+)
Volkswagen Arteon
Volkswagen Passat B8 (2014+)
Volkswagen Passat B7 (2010-2014)
Volkswagen Passat CC (2008-2012)
Volkswagen Beetle
Volkswagen EOS
Volkswagen Golf 5 V / GTI / R32 (2003-2008)
Volkswagen Golf 6 VI / GTI / GTD / R (2008-2012)
Volkswagen Golf 7 VII GTI / GTD / GTE / R (2012-2019)
Volkswagen Golf 8 VIII (2020+)
Volkswagen Jetta 5 V (2004-2010)
Volkswagen Jetta 6 VI (2010+)
Volkswagen Polo 5 V / GTI / R (2009-2017)
Volkswagen Polo 6 VI / GTI (2017+)
Volkswagen Scirocco / R
Volkswagen T-Roc
Volkswagen Tiguan 1 I (2007-2016)
Volkswagen Tiguan 2 II (2016+)
Volkswagen Touareg 2 II (2014-2018)
Volkswagen Touareg 3 III (2018+)
Volkswagen CC (2012-2017)
Volkswagen Phaeton
Volkswagen Amarok
Volkswagen T5 (2003-2013)
Volkswagen T6 (2015+)
Porsche Boxter 718 (2016+)
Porsche Boxter 981 (2012-2016)
Porsche Boxter 987 (2006-2012)
Porsche Cayman 718 (2016+)
Porsche Cayman 981 (2012-2016)
Porsche Cayman 987 (2006-2012)
Porsche Macan
Porsche Cayenne 957 (2006-2010)
Porsche Cayenne 958 (2010-2017)
Hyundai Genesis Coupe
Hyundai i30N
Infiniti FX50
Infiniti G
Infiniti G Coupe
Infiniti M
Infiniti Q50
Infiniti Q60
Infiniti Q70
Infiniti QX30
Infiniti QX60
Infiniti QX70
Jaguar X-Type
Jaguar E-Pace
Jaguar F-Pace
Jaguar F-Type
Jaguar S-Type
Jaguar XE
Jaguar XF
Jaguar XJ
Jaguar XK
Jeep Grand Cherokee WK (2005-2010)
Jeep Grand Cherokee WK2 (2010+)
Jeep Grand Cherokee SRT / Trackhawk
Jeep Wrangler (2007+)
Kia Stinger
Kia Sorento
Kia ProCeed
Land Rover Discovery IV (2009-2017)
Land Rover Discovery Sport
Land Rover Disovery V (2017+)
Land Rover Range Rover Evoque
Land Rover Range Rover Sport I (2005-2013)
Land Rover Range Rover Sport II (2013+)
Land Rover Range Rover Velar
Land Rover Range Rover Vogue III (2002-2012)
Land Rover Range Rover Vogue IV (2012+)
Lexus CT
Lexus GS III (2005-2011)
Lexus GS IV (2011+)
Lexus ES (2019+)
Lexus GS-F
Lexus IS II (2005-2013)
Lexus IS III (2013+)
Lexus LC